BEST OF 2018
The Best Albums of Winter 2018
By Bandcamp Daily Staff · March 30, 2018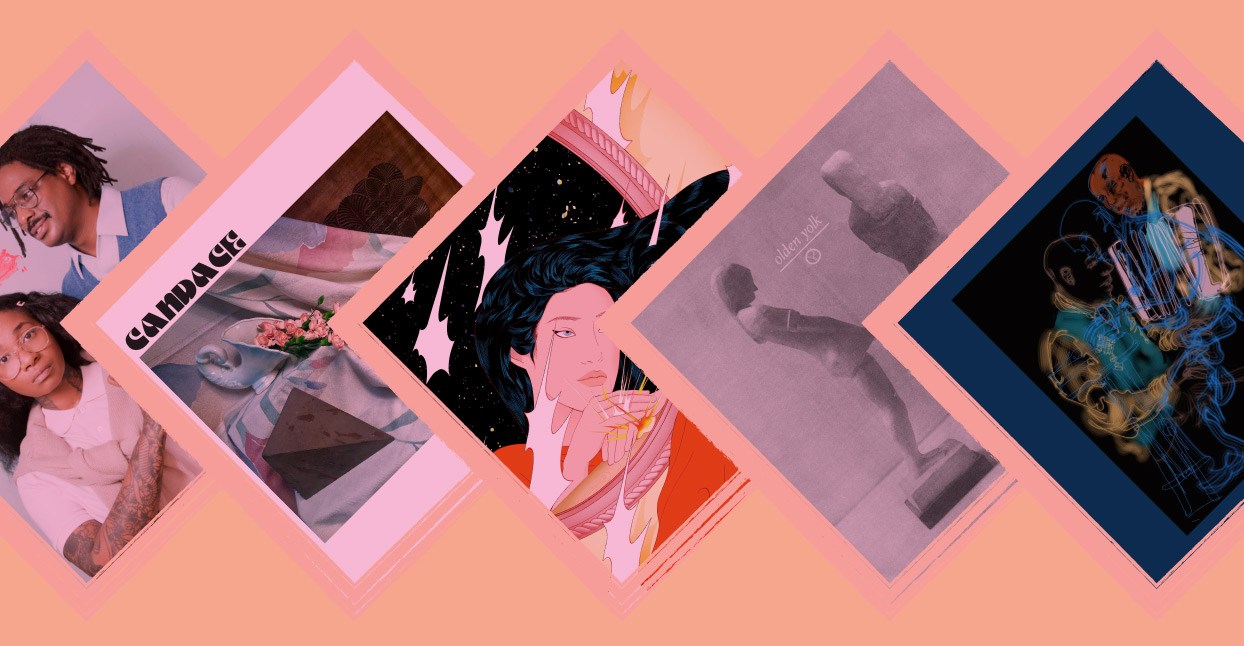 The first three months of the year have already given us an abundance of great records—arguably more than one roundup can possibly include. The 25 albums on this list contain a whole universe of sounds, from pummelling drone to rollicking indie rock, from thought-provoking hip-hop to Spanish synthwave. These are the Best Albums of Winter 2018.
Read last year's edition of "Best Albums of the Winter"
Among the Rocks and Roots
Raga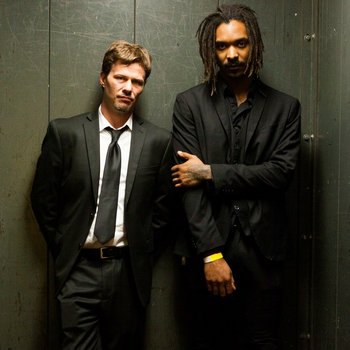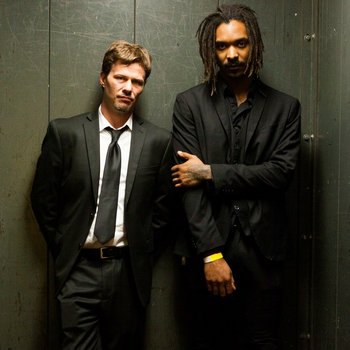 Merch for this release:
2 x Vinyl LP, Cassette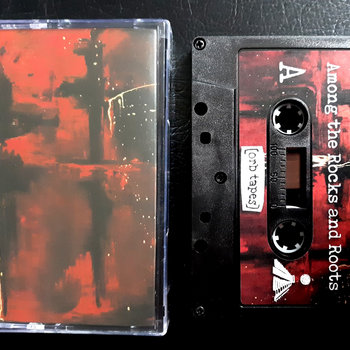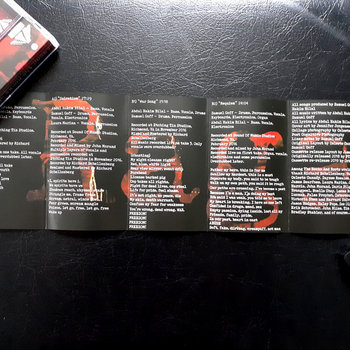 Making noise from trauma is difficult work, but can also be a profoundly healing process for musicians—and can also provide a nexus through which others who have experienced similar pain can connect. The duo of Abdul Hakim-Bilal (A.K.A. Grey Wulf) and Samuel Goff, Among the Rocks and Roots engages in this complex enterprise with full hearts, full stacks, and an ear for detail. Their latest, Raga, a noise-rock epic in four sprawling parts, is meant to evoke the rage, frustration, and pain that addicts seek to manage with chemicals (Hakim-Bilal and Goff met as they were both beginning to recover), and which can have any number of causes—interpersonal violence, cultural/social/historical marginalization, and so forth. The glorious 30-minute centerpiece, "Salvation," builds into something big and startling, breathtaking and evocative. Raga is an unsettling album, but it also achieves remarkable catharsis.
Merch for this release:
Vinyl LP, Compact Disc (CD)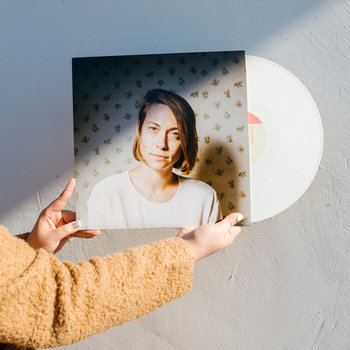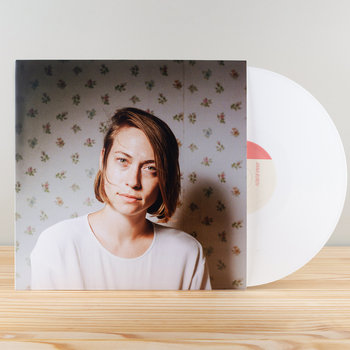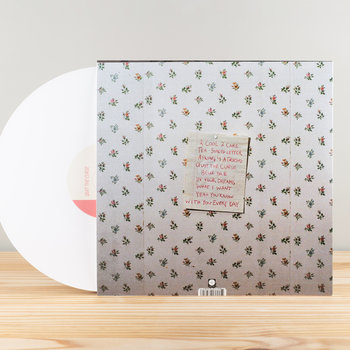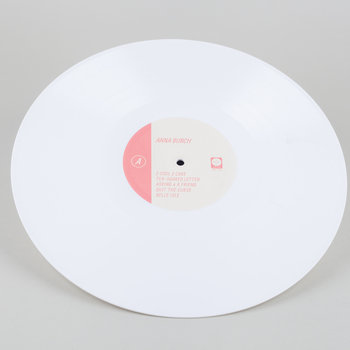 On first listen, Anna Burch's debut Quit the Curse comes across like a classic indie pop record. Its songs swirl through with finely-honed hooks, warm-yet-vibrant guitar tones, double-tracked doo-doo-doos and ahh-ahh-ahhs subtly supporting Burch's plaintive vocals, and plenty of swoon-worthy crescendos, with lyrics about dreams and dancing and love lost. It's delightful. But to leave it there would be to overlook the clear-eyed—dare I say grown up—perspective Burch brings to her songs. Burch previously played in rock bands Frontier Ruckus and Failed Flowers, and there's a defiant streak of '90s-influenced bummed-out indie running through the center of this record, both in form and attitude. For every straightforward track, like the bouncing "Tea-Soaked Letter" or sparkly Funicello-esque torch song "Belle Isle," there's tracks like "Yeah You Know" or "What I Want," songs about feeling uncomfortable and anxious in your own skin and circumstances, but also about making peace with those emotions. Quit the Curse is, as the title suggests, a record about facing your fears and reclaiming control of your own life. "It's not worse than you thought / You say we're cursed, but we're not / We're not," Burch sings, emphasizing the final word by drawing it out and over an elegant melodic refrain. It's powerful, it's prescient, and, yep, it's pop.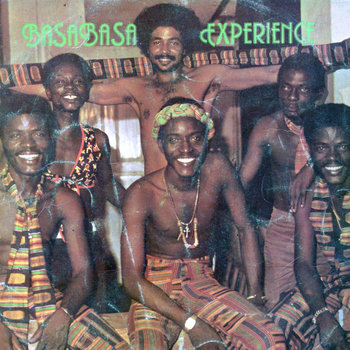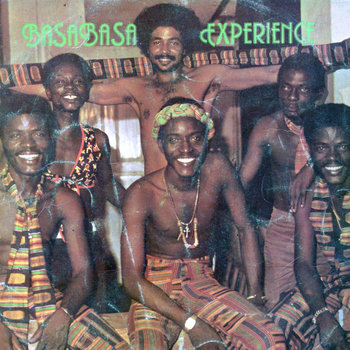 Merch for this release:
Vinyl LP, , Poster/Print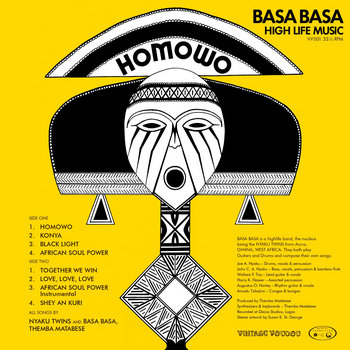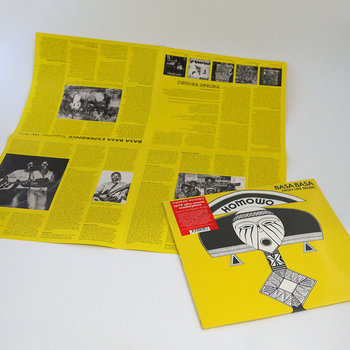 Experienced in a vacuum, Homowo is a wildly danceable '70s African disco record. But with a little context, the record takes on a whole new life. Basa Basa Soundz began as one of the house bands in the Napolean club in Accra in the '70s, then the Ghanaian group, with help from none other than Fela Kuti himself, went to Nigeria to record a pair of albums. But it wasn't until the end of the decade that they reinvented themselves as Basa Basa Experience and collaborated with Themba 'T-fire' Matembese to record Together We Win, which we now know as Homowo. For years, the LP was hard to find in the band's native Ghana and their adopted musical home of Nigeria. In a beautiful reissue, the Amsterdam label Vintage Voudoo brings the highlife-flecked songs to vinyl and digital. The traditional afrobeat rhythms feel perfectly at home with the often skittering synthesizers. There's a live quality to the music—as if the players are cramped onto the stage with their drums and keyboards just a few feet behind you.
Read our Album of the Day on Homowo.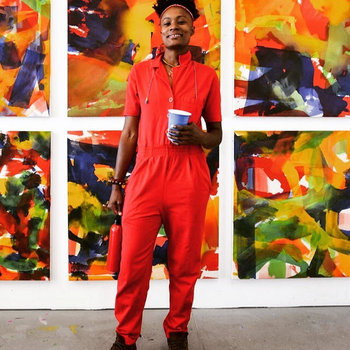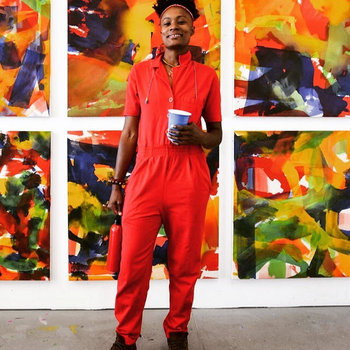 Merch for this release:
Compact Disc (CD)
bell's roar's debut LP wraps layers of sweet, airy vocal melodies around one another, binding them with looped and reverbed guitars for a particularly compelling kind of spellwork. There are nods to gospel, and its historical dialogue with Appalachian folk music, in places ("I'm Troubled"). Fans of the '90s 4AD sound will find welcome comfort here. Sean Desiree wrote, performed, and engineered nearly this entire record themself, with a clearly careful and consistent vision—an expansive and empathetic catalog of the depths of human emotion, from deep love ("We Carry Us," an ode to chosen family) to heartbreak ("Fake Fantasy"), the power of rage ("Defiance") and of joy ("Celebrate"). Though that sounds like it could be an exhausting journey, here it feels restorative; this is a gorgeous, warm record, a cocoon to curl up in and be reminded that while humanity is capable of terrible cruelty, it is also capable of this kind of beauty.
Merch for this release:
Vinyl LP, Cassette, Compact Disc (CD)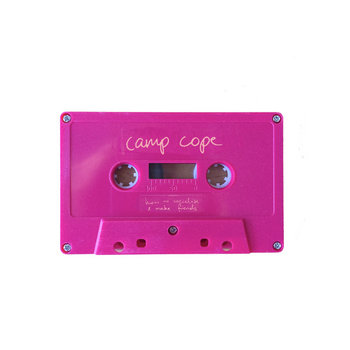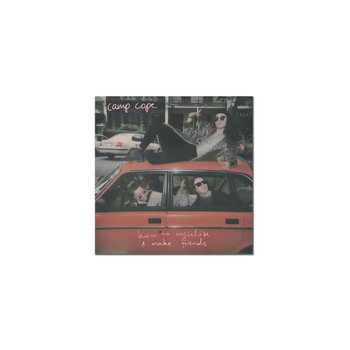 If the eye roll emoji could sing, it might join in for the bridge of "The Opener," a devastating rip into the misogyny and false lip service to equality that's rampant in the music industry. "It's another all-male tour preaching equality," vocalist Georgia "Mac" McDonald sings, one in a long list of injustices (probably all experienced by the band) perpetuated by men against female acts. The tracks that follow are less sarcastic but equally as blunt. The focus shifts to relationships and the music takes an emo turn—bassist Kelly-Dawn Hellmrich takes the wheels for most of the record. (Camp Cope supported Modern Baseball during their Australian tour—an excellent emo revival power line-up if there ever was). Ballads like "Anna" trace the trails of sorrow that follow a break-up (it's not the only track that deals with the subject). There's a Pavement-like lackadaisical jangle pop throughout, but it's been warped and updated. This is a fantastic record to blast if you're feeling angry at anyone, especially if they are part of the patriarchy.
Read our Album of the Day on How to Socialize and Make Friends.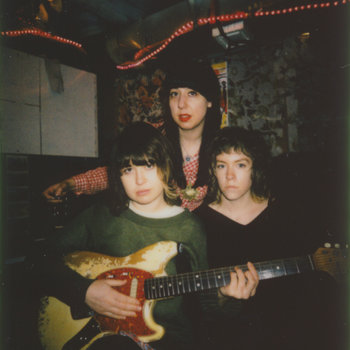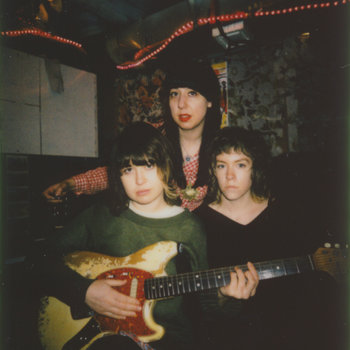 Merch for this release:
Vinyl LP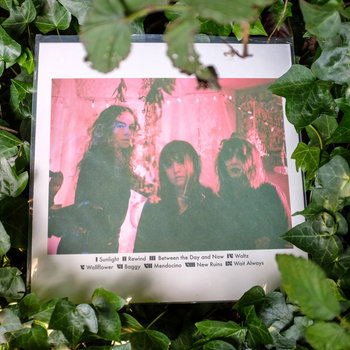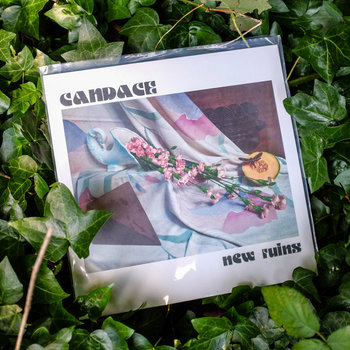 Every song on this record conjures the image of a few friends riding along in a convertible, shot in a hazy color scheme with the occasional lens flare; depending on the song, they could be living in any decade. At some points, it's '80s airy dream pop, like something you might find on Sarah Records; at other points, it's Laurel Canyon melancholy with the weight of the world on its musical shoulders. Candance have created a nostalgic atmosphere that relies heavily on simple chords, soaring harmonies, and a steady rhythm section. There's a lick of psychedelic melody and an even fainter trace of '60s girl groups, but it's there beneath the modern dream pop sheen.
Merch for this release:
2 x Vinyl LP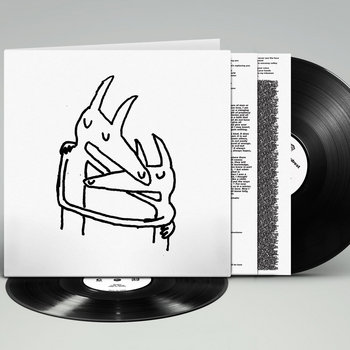 OK, yes, Twin Fantasy is an album about a doomed love affair—one that Car Seat Headrest frontman has now recorded twice—but the more time you spend with it, the more it seems like what Toledo is really trying to investigate is the relationship between reality and art, and the way the first of those informs—and then is replaced by—the latter. There's plenty of raw emotion on Fantasy, but what makes it worth returning to is the interrogation; here's Toledo trying to process his feelings for his crush: "I wrote 'Beach Death' when I thought you were taken / I wrote 'Beach Funeral' when I knew you were taken / I wrote 'Beach Fags'—well, it wasn't about you, but it could've been." Here's Toledo reckoning with the end of his relationship: "This is a version of me and you that can exist outside everything else. And if it is just a fantasy, then anything can happen from here…These are only lyrics now." Plenty of artists have reckoned with the baggage of making artistic work from lived experience, but Twin Fantasy submerses you in the process. When Toledo meets the object of his affection in "Cute Thing," what's the first thing he does? He tries to insert the man's name into the lyrics of a pop song (They Might Be Giants' "Ana Ng" in this case). Pair that kind of heady aesthetic theory with some of the most breathtaking, complex, and masterfully constructed rock music of the last five years, and what you get is a record that feels not so much like the work of one band, but a raising of the collective bar. Twin Fantasy is a record that never stops giving, a record with, as Frank Black once put it, its heart crammed in its cranium. But as each song on Twin Fantasy proves, it still knows how to pound.
Read our Album of the Day on Twin Fantasy.
Caroline Rose
LONER
Merch for this release:
Compact Disc (CD), Vinyl LP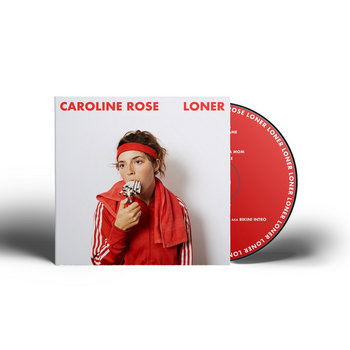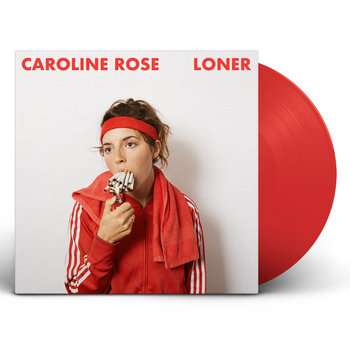 Former roots rocker Caroline Rose replaces alt-country twang with soulful grooves on the exuberant Loner, and finds that a change really did do her good. A thrilling rollercoaster of a record, Loner vibrates with boisterous intensity. Rose has always had a brashness about her, and it finds full expression here, especially when she's deliberately kicking a hornet's nest of hot-button issues. On the wigged out "Money!," Rose casually dismisses a laundry list of justifications for selling out, squealing: "Come on, we all did for the money!" over a blaring siren-like synth line. A few songs later, she turns the sexualization of female musicians into the record's unabashed banger in "Bikini." But Loner is powerful in its quieter moments, too. "Jeannie Becomes a Mom" tells the story of an accidental pregnancy that bounces along on an expressive synth hook, and offers nothing but empathy for her protagonist. Both elements of Rose's songwriting come together in "Soul No. 5," a song that seems to be parodying mainstream pop songs glorifying conspicuous consumption until you realize that there's no shame in her swing, and no tasteful sense restraint ("I do a hair flip / I strut my stuff / You yell something at me / I don't hear you / I say 'WHAT?').  As Rose herself so gleefully proclaims, she got soul.
Merch for this release:
Vinyl LP, Compact Disc (CD), 2 x Vinyl LP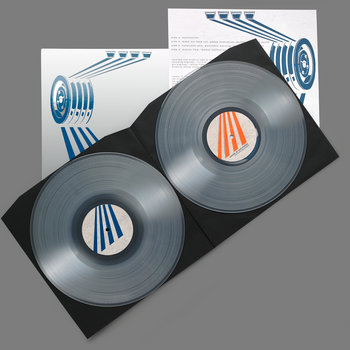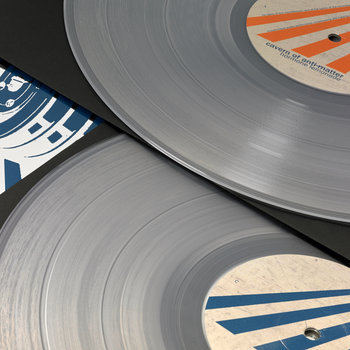 What do you get when you take bits of Stereolab and the first two Kraftwerk albums? Answer: Cavern of Anti-matter's third record. It's got that frantic electronic optimism of Stereolab and Kraftwerk's robotic beat, which makes sense, since the trio (Tim Gane, Joe Dilworth, and Holger Zapf) call Berlin home. To achieve this, the complex synthetic sounds were laboriously layered on top of one another, a process which began with Zapf's homemade rhythm machines (the Taktron Z3 and Taktron Z2). Sixteen-minute opener "Malfunction" is a steamroller of buzzing synths—vintage in the best way possible, and the most Krawftwerkian of the bunch. At points, the tempo is so harried that it's as if the notes are crashing into each other before the songs return to the Motorik krautrock-borrowed beat. With its wildly aggressive chugging sounds, this is an album to run to or perhaps one to play while attempting to finish that project on deadline. It's got none of the machine bleakness that often comes with the use of modular synths. Dare I say it's bubblegum Kraftwerk?
Read "Cavern of Anti-Matter and the Enduring Legacy of Krautrock."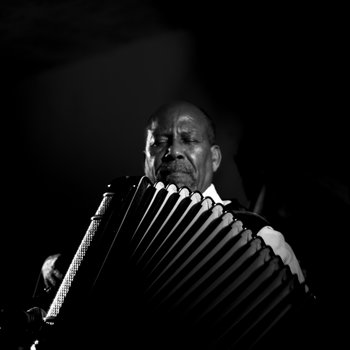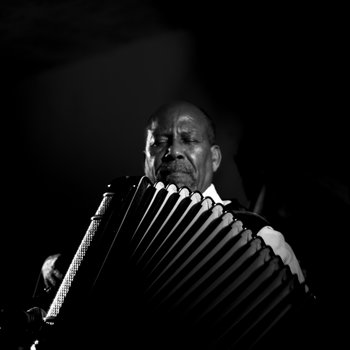 Merch for this release:
Compact Disc (CD), Vinyl LP, Cassette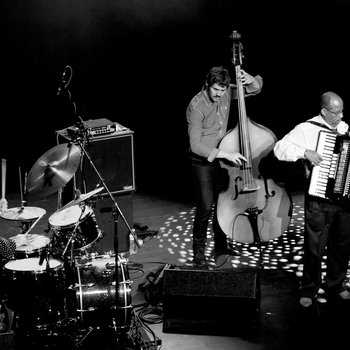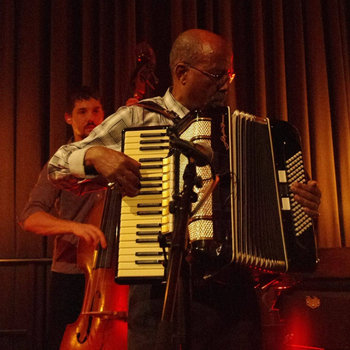 In the 1970s, Ethio-jazz musician Hailu Mergia spent his time behind the keyboard at the Hilton Hotel in Addis Ababa, performing his blend of funk-fusion and dusty soul for its patrons. While that might seem like a pretty low-key gig, it helped Mergia become one of the city's most recognized artists, which led to performance opportunities in Ethiopia and beyond. In the mid '70s, Mergia and his group, the Walias Band, took a residency at the Ibex Club in Washington, D.C. Mergia stayed in the city and studied music at Howard University. After releasing the solo LP, Hailu Mergia & His Classical Instrument: Shemonmuanaye, in 1985, Mergia settled into a quiet life in the D.C. area, driving a cab and practicing his art in between fares. The icon makes a strong return on Lala Belu, an album that blends the accordion-rich sound of his past with a fresh, forward-looking take on spiritual jazz. Mixing acoustic, brass, and choir, Lala is an efficient record that finds Mergia stretching into new terrain, even supplying vocals on the title track. On any given day in the nation's capital, there's a chance you'll be picked up by the jazz great. Look for the car with the accordion in the backseat.
Read our interview with Hailu Mergia.
Listen to our interview with Hailu Mergia on Bandcamp Weekly.
Merch for this release:
Vinyl LP, Compact Disc (CD)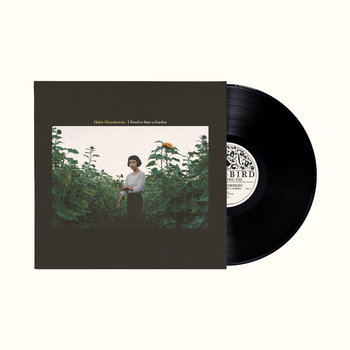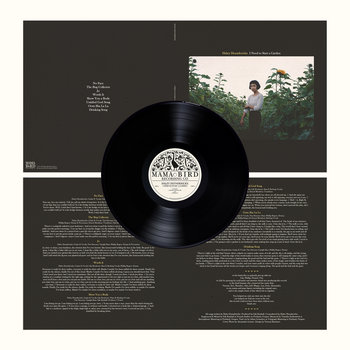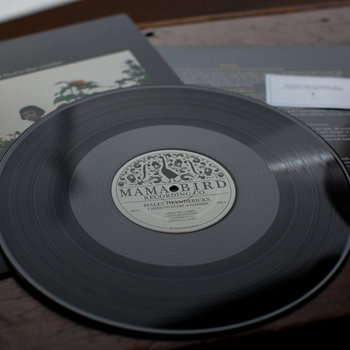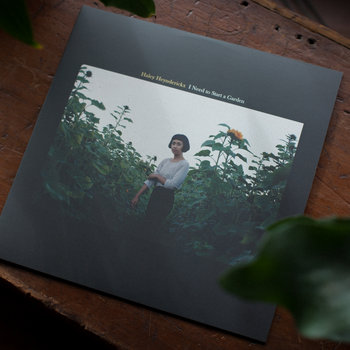 This is a hard thing to say without sounding condescending, but I mean this as a compliment: there's a sadness to Haley Heyndrickx's voice that stops me cold every time I hear it. Witness the catch in her throat when she sings the opening verse of "Jo," praising "Your kindness, the sweetest that I've ever known." It's that raw emotional immediacy that makes I Need to Start a Garden such a deep, moving listen—all the more remarkable, considering that, according to Heyndrickx, it took three times to get right. Everything on Garden is exactly where it belongs; the foggy brass and string section that quietly wreathe the closing moments of "The Bug Collector," the way "Worth It" gradually earns its full gallop into indie rock, the way Heynderickx allows herself to fully unravel at the end of the country doo-wop number "Oom Sha La La." Heynderickx has a knack for striking but straightforward lyrics; in "Untitled God Song," she sings, "Maybe my God has a trot in her walk/ and her Coach bag's a knock-off/ her shoes all dressed up," and that small clutch of words conveys a whole universe of meaning. By the time she arrives at the album-closing "Drinking Song," it feels like a benediction, or the epilogue after a collection of poignant short stories. The guitar sways like a hammock, cradling Heynderickx's voice as it pitches and rolls. With just a few elements—acoustic guitar, her voice, the occasional trumpet—Heynderickx has built an album that is both profound and profoundly moving, an album that holds nothing back and invites the listener to do the same.
Read our interview with Haley Heynderickx.
Merch for this release:
Vinyl LP, Compact Disc (CD)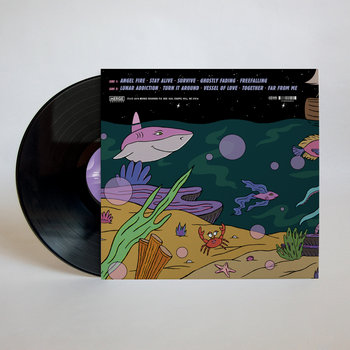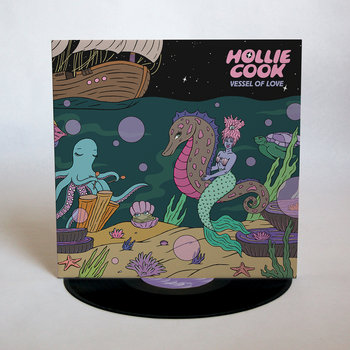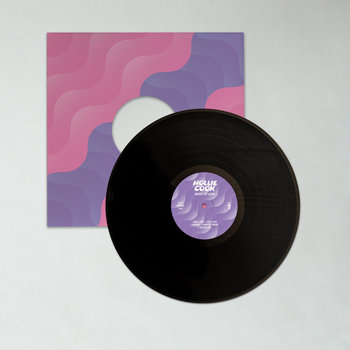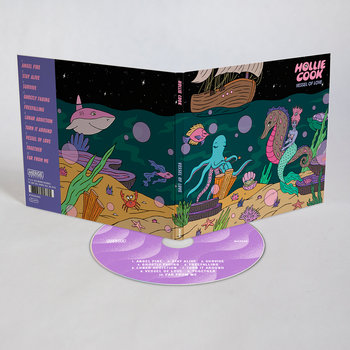 Hollie Cook's updated version of the classic lovers rock sound is lush and poignant, and on Vessel of Love, her ode to the heart's ups and downs—the sparkling feeling of a crush ("Freefalling"), plangent loneliness ("Stay Alive"), the comfort of curling up with a lover at the end of the day ("Lunar Addiction"), the worry of holding someone back or feeling held back ("Turn it Around")—she's truly found her stride. Dreamy vocals, sheer synth layers, rhythms that burble and sway—Vessel of Love is delicately constructed, but it never feels anything less than incredibly sturdy and able, spearing the melancholy within desire and the release and healing potential of heartbreak effortlessly. Listening to this record over and over is like holding a jewel in your hand and considering it from all angles in the sun—there's always a new detail, hook, or perspective that flashes out.
Read our interview with Hollie Cook.
Listen to our interview with Hollie Cook on Bandcamp Weekly.
For more than three weeks in mid-March, Mark A. Conditt detonated five bombs in Texas, terrorizing the state's capital city until he blew himself up along Interstate 35. That same time, the current U.S. president found himself embroiled in a sex scandal with porn actress Stormy Daniels. These things aren't normal. On Jean Grae and Quelle Chris's excellent new album, Everything's Fine, they mock the ridiculous state of the world, chastising it with the sort of wink and wry smile that only they could pull off. Yet instead of preaching to us, Grae and Chris use satire to emphasize the point that nothing is fine, and our collective apathy only exacerbates the problem. On "Breakfast of Champions," Grae and Chris ponder the gravity of police shootings; on the meditative "Everything's Still Fine," comedian Nick Offerman tries to soothe your nonchalant soul. "Everybody has their own mess," he says sarcastically. "Let them clean up their mess, you worry about your bag." Actually, don't do that. That's kinda the point Grae and Chris are getting at. It's cool to care about other people.
Read our Album of the Day on Everything's Fine.
Let's take a minute to appreciate the genius of JPEGMAFIA, a Baltimore rapper-producer now living in Los Angeles. His path to greatness is really quite simple when you think about it: just create the music you love, then let your fans take it from there. Veteran is an all-out assault on the mind and body, pulling the disembodied voice of Ol' Dirty Bastard ("Real Nega") into the mix along the way. The rapper's disdain for hipster shit grows more intense by the song, to the point where he's shooting up a Whole Foods and wishing, er, ill will toward a certain musician ("I Cannot Fucking Wait Until Morrissey Dies"). Though JPEG's disposition is jarring, this isn't a shock record by any stretch; its raging sound brings Death Grips to mind, yet this LP has more of a nuanced edge to it. JPEG is the epitome of "no fear," and it doesn't get more brilliant than that.
Read our interview with JPEGMAFIA.
Merch for this release:
Compact Disc (CD), Vinyl LP, Cassette
Often, when American or European groups try to make music that is an amalgam of sounds from the non-Western world, the proposition can be…dicey, the results usually ranging from "well-meaning mimicry" to "soundtrack for a startup's marketing director, checking his iPhone in an upscale hotel bar, nursing a martini." Fortunately, the absorbing new record by Austin group Khruangbin commits neither of these sins. The key here is grit: the songs on Con Todo El Mundo don't sound gussied up or studio-pristine; there's a layer of fog hanging over everything, from the Thai funk workout of "Maria Tambien" to the simmering Ethio jazz of "Lady and Mann," with is knotty guitar leads and Funkadelic-style gang chants at the three-minute mark. "Evan Finds the Third Room"—on the short list of my favorite song titles of the year so far—rides a rubbery disco groove, employing those same far-off backing vocals to add color and texture while a chicken-scratch guitar handles the heavy lifting. It's the kind of music that would sound great thumping from out of a rust-colored '72 Camaro, deep and booming and bearing just a trace of THC. Con Todo El Mundo roughly translates to mean, "with all the world." That globe-spanning phrase not only captures Khruangbin's ethos, it suggests—with any justice—their potential audience.
Read our interview with Khruangbin.
Merch for this release:
Compact Disc (CD), Vinyl LP, Cassette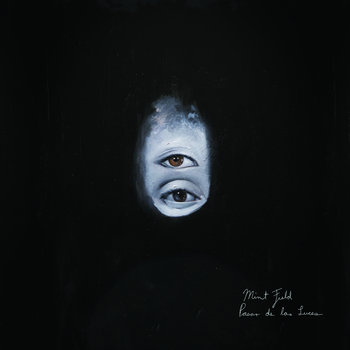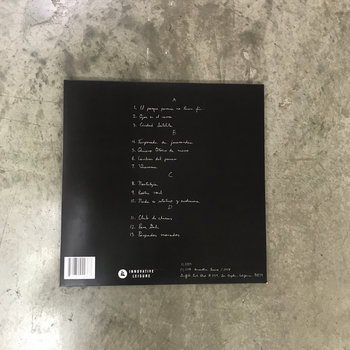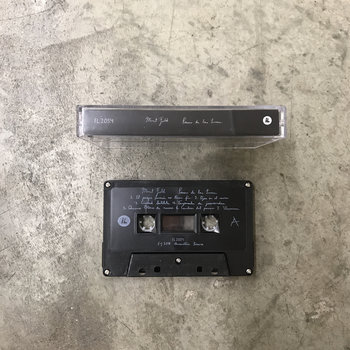 Mint Field create entire galaxies out of sound on Pasar de Las Luces, a record that's less a series of distinct songs than a slow progression of changing moods and swaths of foggy atmospherics. Though the Tijuana band are only a two-piece, their sound is large and carefully layered, a build-up of tones and effects that the band subtly and sometimes imperceptibly alter throughout the record. Though Mint Field has been described as dream pop, they're really more straight shoegaze—at times, quite experimental—in the way they harness the power of effects rather than words to evoke emotion. Lead singer and guitarist Estrella Sanchez often uses her bell-like voice like as an instrument, and it cuts through her band's gauzy atmospherics like a light in the dark. There's also the icy sheen of krautrock apparent in Amor Amezcua's mechanical drumbeats and synth lines, which further adds a modern component to a well-honed and familiar array of sounds.
Read our Album of the Day on Pasar de las Luces.
Merch for this release:
Vinyl LP, Compact Disc (CD)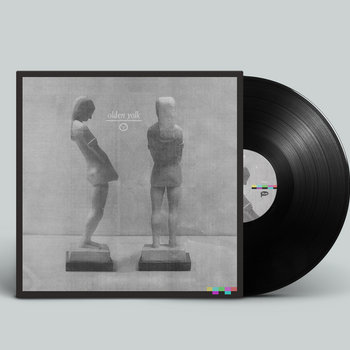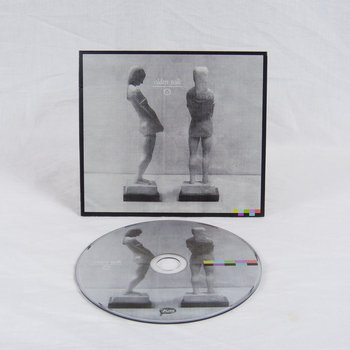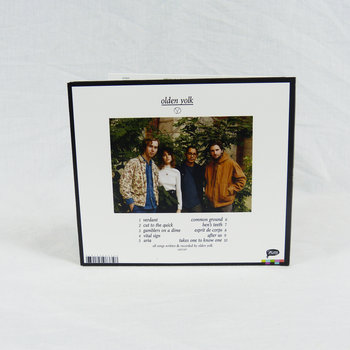 On their self-titled debut, Olden Yolk, originally a collaboration between Quilt's Shane Butler and Caity Shaffer that has since expanded to include drummer Dan Drohan and guitarist Jesse Defrancesco, make warm psych-folk that sounds both contemporary and ageless at the same time, thanks to an array of carefully-chosen musical touches and textures ranging from the expected (strings, horns) to the unexpected (synths, drum machines.) There's a welcome mellifluousness to Olden Yolk's music—these songs never remain in one same form for too long (see how melancholy opener "Verdant" slips into a march, how "After Us" doesn't end so much as quietly wander into silence.) On jangly travel/love song "Hen's Teeth," Olden Yolk bring to mind the best records from Fairport and Pentangle, thanks to Drohan's driving, jazzy rhythms, and the tender interplay of Butler and Shaffer's vocals. Aside from being an adventurous release that pushes gently but firmly at the edges of soft psychedelia's established sounds, Olden Yolk is a truly beautiful record, and one that invites the listener back again and again, to be enveloped in its atmospheric loveliness.
Peggy Gou
Once
Merch for this release:
Vinyl LP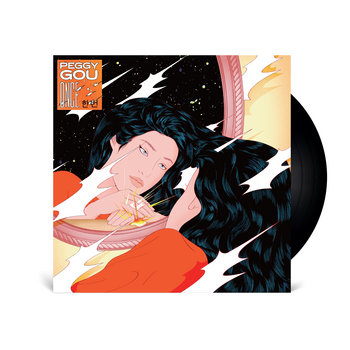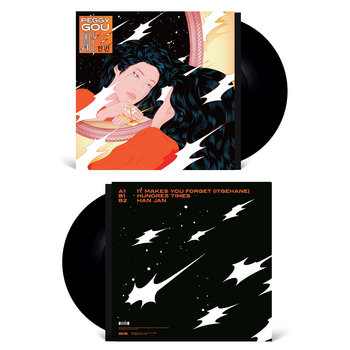 With a coveted spot on the Coachella bill and a dizzying list of summer party and festival dates, we are all about to experience the era of Peggy Gou. The South-Korean born and Berlin residing DJ/producer spins devilishly simplistic beats with layers upon layers of glitchy samples. On Once, she uses her own voice as a sort-of chorus over her signature tropical techno beats. Gou's take on techno is refreshingly accessible with a hint of tropicalia and a dash of footwork that sets her several levels above some of her male peers destined for the bland mixes played in Ace Hotel lobbies. Gou has already made a name for herself on the dancefloors of the world and we should expect to hear a whole lot more from her (especially with the support of label Ninja Tune). When she spins apparently fans raise their shoes (instead of a lighter) as a tribute her name (Peggy Gou rhymes with Peggy shoe)—a harbinger that she's about to blow up.
Read our interview with Peggy Gou.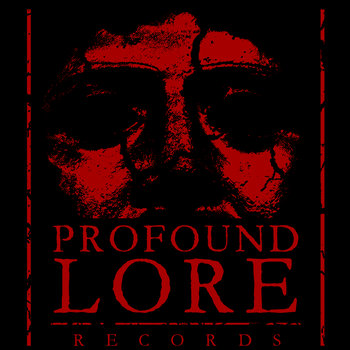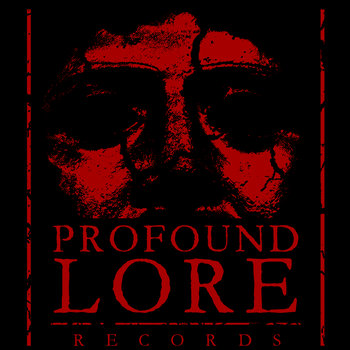 Merch for this release:
Compact Disc (CD)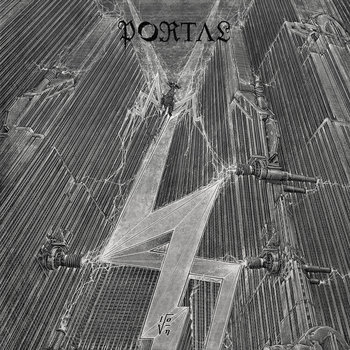 The music of the Australian group Portal has always been a challenge to describe. The songs on albums like 2013's Vexovoid were shellacked in sonic gunk, blurring all of the instruments together and yielding a collection of bricked-out waveforms. With any other band that would have been aggravating, but with Portal, it was the opposite: there was a clear intentionality to what they were doing, and the murk and muddiness felt like a crucial part of it. They've cleaned things up on ION, but that doesn't mean it's any easier to decode. What, exactly, is going on with the deranged-bumblebee guitar line that lands one minute into "Husk"? Or the power-drill riffs corkscrewing through the opening of "Revault of Volts"? It's not even the extremity—plenty of bands rivet together blinding sheets of guitar with machine-gun blast beats and call it a day, but the music on ION feels almost through-composed, as much avant-garde jazz as it is metal. The production is brutally dry, the drums chillingly lifeless, and—perhaps most potently—they never try to overpower with force. It's the blank spaces, the parts when a lone guitar is left to wriggle like a cut worm against drums that sound like blast sanders, that are the most unnerving and affecting. Scraping away the mud has only made Portal more effective, and ION is a furious whirlwind of sound whose blueprint will be forever out of reach.
Read our Album of the Day on ION.
In 2008, long before the names Kamasi Washington, Ryan Porter, Miles Mosley, and Cameron Graves rang bells, they were young upstarts simply trying to make it. Dubbed the West Coast Get Down, the players gigged in smaller clubs throughout Los Angeles, and spent countless hours in "The Shack" (aka Washington's parents' garage), secretly perfecting their blend of jazz music. The music on Porter's new album, The Optimist, was recorded in 2008 and 2009, some six years prior to Washington's The Epic, a three-hour collection of gospel, jazz-fusion and soul that featured the aforementioned musicians, and helped blow the doors off what jazz can be in the modern-day mainstream. Porter takes center stage on The Optimist; his work was partially inspired by the inauguration of Barack Obama, the United States' first black president. Yet the trombonist pulls inspiration from all sorts of media, from the swanky "Night Court in Compton" (which remakes the theme song of '80s NBC sitcom Night Court), to the Blaxploitation-centric funk of "Little Sunflower." The album runs through several different moods, and on the 17-minute "Chocolate Nuisance," it all comes to a volcanic peak: Porter, Washington, Mosley, Graves, Jumaane Smith, and Lyndon Rochelle all get extended solos on the sax, upright bass, keys, trumpet and drums respectively. As the players sharpened their respective gifts, the world had no idea what would hit 'em eventually.
Read our interview with Ryan Porter.
Merch for this release:
Vinyl LP, Cassette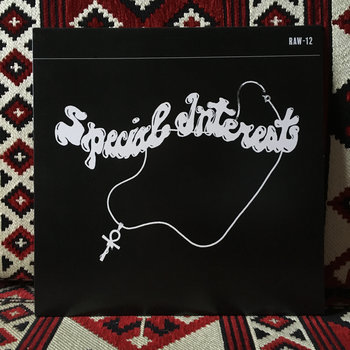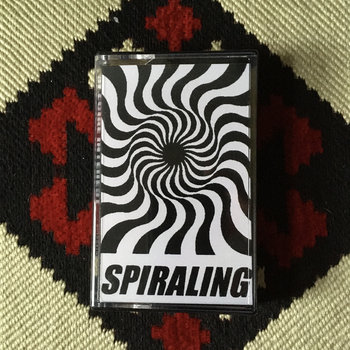 New Orleans queer punks Special Interest have both a firm grasp on the absurdity of our current social conditions and the ability to cut under the surface of that reality for necessary bloodletting. Their debut LP, Spiraling, swings between hectic dance-punk (most of the A side) and utter chaos (most of the B side), between celebration at the margins ("Young, Gifted, Black, In Leather") and raw expression ("Nerve," a perfect anthem for anyone who's ever been called "too much"). There are a lot of people mining early post-punk for ideas these days, but Special Interest's version of that stripped-down sound is more interesting than most to these ears; unpolished and sincere, knowledgeable of its roots yet wholly modern, it feels like it was less a conscious decision for this crew to adopt this style than it is simply what bubbles up from this particular combination of musicians working together, pulling out jagged detail and rhythmic grit.
Starchild & the New Romantic
Language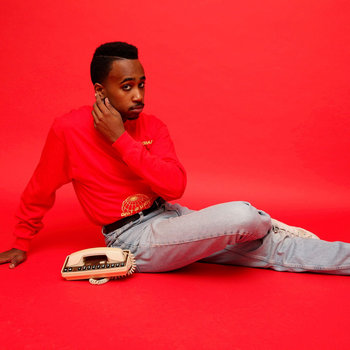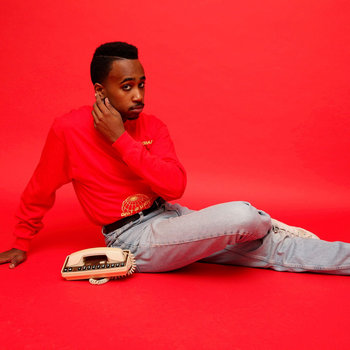 Merch for this release:
Vinyl LP, Compact Disc (CD)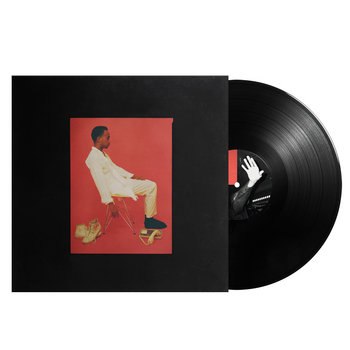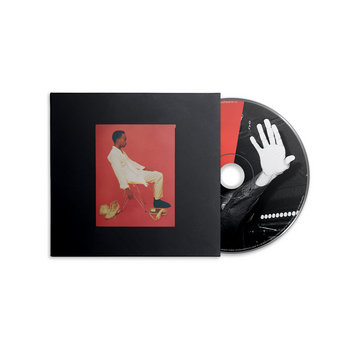 Chances are, you've heard Bryndon Cook even if you didn't know he was there. Over the past few years, the guitarist has performed alongside the likes of Solange and Dev Hynes (who also records under the name Blood Orange). Cook also has his own band, which releases '80s-centric funk under the name Starchild & The New Romantic. On Language, the band's debut full-length, Cook and company take steps toward building their own legacy—digging into the tried and true sounds of Prince and Morris Day, while also carving out their own niche blend of retro-futuristic art. Lead single "Hangin' On" almost feels like the rightful continuation of The System's "Don't Disturb This Groove," and "Can I Come Over" embodies the two-stepping vibe of Sunday afternoon adult contemporary radio. Language is a universal record perfectly suited for multiple settings—the cabaret and the cookout, just as the sun sets on the evening and the temperature falls to a respectable degree.
Read our interview with Starchild & the New Romantic.
Merch for this release:
Vinyl
Moments of joy are precious when one's existence is defined in many ways by political repression, and few releases express that so well as Soundway's new compilation of South African "bubblegum soul" from the '80s. An effervescent mix of bouncy drum pads and funky synths with soulful, harmony-heavy vocals in local languages (often addressing political reality, but always meant to uplift the black community), it's a true delight from start to finish, from the moody synth melody on The Survivals' "My Brother" to the power vocals on the freestyle-esque "Do You Trust Amajita?," by Ntombi Ndaba, to the whistle percussion on Condry Ziqubu's "She's Impossible." The flatness of the mix may sound a little odd at first, but keep in mind that these tracks were meant to be played in public, over rickety soundsystems, in order to soundtrack neighborhood block parties and club nights. These weren't tracks that were meant to last, or even to be heard outside their original context—hence the "bubblegum" appellation, implying a quick sugar rush and then dissolution—but I'm so glad that DJ Okapi and Soundway's Miles Claret saw how important its preservation and reintroduction was.
Read our story on the making of Gumba Fire.
Merch for this release:
Vinyl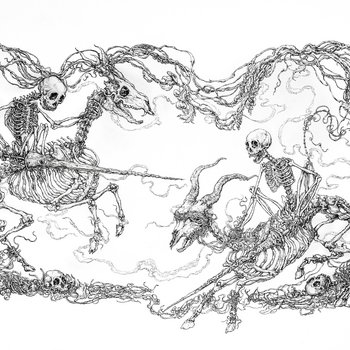 For the last several years, one of the most fascinating musical developments has been the growth of the fringes of electronic music. It's hardly a secret—labels like PAN, Blackest Ever Black and Clan Destine have been releasing artists occupying this niche for going on 8 years now. But no one compilation has profiled the movement's shadows and crevices as effectively as In Death's Dream Kingdom, a stunning 25-track collection from the Houndstooth label. More than being a simple primer for the curious, Kingdom works brilliantly as an album in its own right: the wooshes, clicks and clatters of "Styx" by Lanark Afterfax beautifully set up the moody, droning bass synths of Petit Singe's "Kom Wieder Mitt." As the comp goes on, certain aesthetic commonalities start to emerge—the biggest one being that no track stays in the same place for too long. "Kom Wieder Mitt" starts as a grim, haunted experiment in ambience, but two minutes in, a palpitating rhythm track enters, and the track dissolves, making way for clicks and crackles and start-stop percussion; Par Grindvik's stunning "Speaking Their Minds" starts like something off the Suspiria soundtrack, until the chilling synthetic music box enters in its closing minutes, making it feel strangely sorrowful. Industrial creaks and whooshes, deep-bass drones, and snatches of split-second, off-kilter rhythms abound on Kingdom, and the whole thing feels like a long, slow drift through an abandoned space station. In a perfect world, there would be a deluxe vinyl pressing, worthy of the music the album contains; but that it exists at all, in any form, is enough cause for celebration.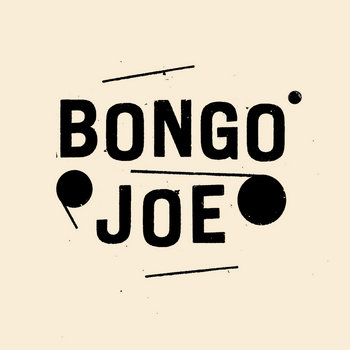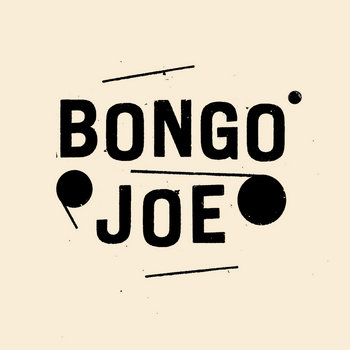 Merch for this release:
2 x Vinyl LP, Compact Disc (CD)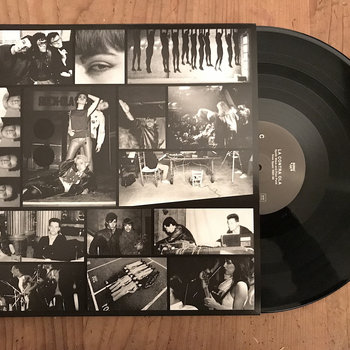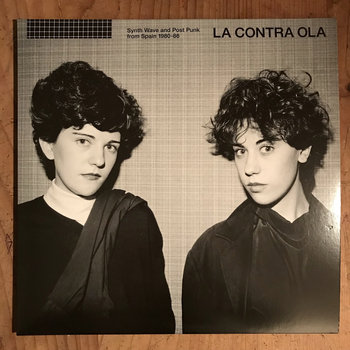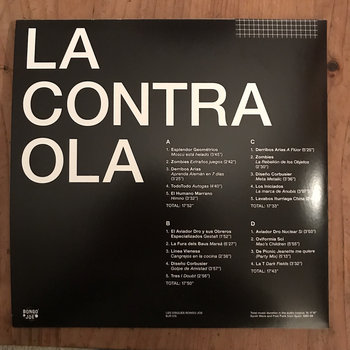 It's impossible to get away from synths these days. Their instantly recognizable artificial sound has permeated our pop cultural consciousness so deeply, that it might be difficult to recall a time when synthesizers were, well, punk. La Contra Ola, another perfectly-curated compilation from the always on-point Mr. Bongo Records, makes the case for synth-and-drum-machine bands of '80s Spain as the country's true musical rebels of the era, punk itself having been safely commercialized for the masses by that point. But even without historical context, the bands make their own case for inclusion in the punk canon. You'll find an entire array of sonic possibilities explored here: off-kilter pop bangers with bopping bass lines, kitchen sink art rock, minimal experimental soundscapes, and even clanging post-punk that sounds uncannily like a lost Fall B-side, much of it featuring Spanish-language vocals. La Contra Ola presents a compelling portrait of a particular era—Spain was transitioning to a Democracy when these records were made—while also shedding light on a crucial chapter in the history of punk. Most importantly, it's a lot of fun to listen to.
Read our Album of the Day on La Contra Ola.