BEST OF 2018
The Best Albums of Summer 2018
By Bandcamp Daily Staff · September 28, 2018
To describe this summer as "turbulent" would be an understatement. And while you could say roughly the same thing about the spring and winter before it, something about the ever-present sense of global unease, coupled with (depending on where you live) oppressive heat made three months that are usually associated with beach parties and cookouts feel especially fraught. As always, though, there is music—not only to be a comfort and a lifeline, but also to be a vehicle to discover new perspectives, and to learn to look at the world through someone else's eyes. As always, the albums in this list represent a wide range of sounds: there's an album that fuses death metal and jazz, a meditative hip-hop record with soul-searching lyrics, a vibrant indie rock record made by four classically trained musicians and much, much more. These are our Best Albums of the Summer.
Read Bandcamp's "Best Albums of Spring 2018"
Read Bandcamp's "Best Albums of Winter 2018"
Merch for this release:
Compact Disc (CD), Vinyl LP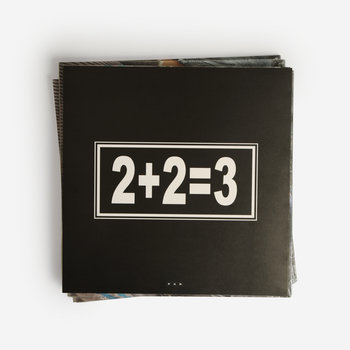 Another Life finds the Berlin-based experimental production duo shredding dancefloor pop into grimy, grinding noise, as if shedding a too-bright light on the dirty floor the morning after a warehouse party. While artists like SOPHIE play in different ways with the uncanny valley, the sense of unreality of representations in our digital age, Amnesia Scanner, like Fire-Toolz, are concerned with what happens when one completely mangles glossy pop nearly beyond recognition. Vocals are slowed to a monstrous crawl ("A.W.O.L.") or sped to a fever pitch ("Unlinear"), and the moments of relative melodic coherence on tracks like "Chaos" or the title track are rendered all the more unsettling by the ways they're broken up or processed to crystalline effect over crunching beats and hiss. The overall effect is both spellbinding and stomach-churning; this nominally most accessible listen for the pair is a rave transmission from hell to return to over and over again, to sift through the nails and glass.
Merch for this release:
Vinyl LP, Compact Disc (CD), Cassette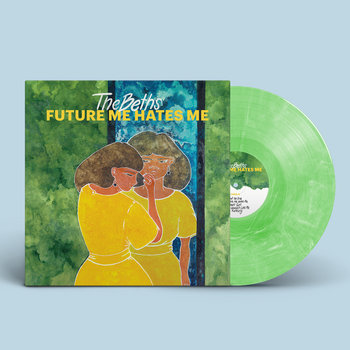 Thank God for second chances. The first time I wrote about The Beths Future Me Hates Me—which is already near the top of my own personal Best of the Year list—I zeroed in on one specific aspect of it: the album's sense of melancholy. And while that's undeniably present on the record—on the rip-roaring "Uptown Girl," Elizabeth Stokes vows to "drink the whole town dry"—but what's also present is a sense of elation. The starry-eyed deep-in-love ballad "Little Death" offers a deeply earnest and touching depiction of true romance, Stokes gently singing, "Your smile, it makes me weak/ and the red spreads to my cheeks/ you make me feel three glasses in," as the band steadily accelerates behind her, as if matching the rhythms of her heart. The whole record is shot through with deceptively complicated musicianship and attention to craft; what at first feel like full-blast indie rock songs soon open up to reveal deft, complicated guitar work, clever, counterintuitive structures—like the way the coulda-been-on-Jade-Tree rave-up "Not Running" slams the brakes midway through to turn the melody over to group-sung a cappella vocals. The more you listen, the more you notice the little filigrees and pivots that usually start showing up on a band's fifth record, not their first—which is both an accomplishment and a challenge. If The Beths are this good already, just imagine where they'll be four albums from now.
Merch for this release:
Compact Disc (CD), 2 x Vinyl LP
For Negro Swan, Dev Hynes' fourth album under the name Blood Orange, he trades in the downtown funk and '80s-centric synth-pop of 2016's Freetown Sound for something a little more reined in. Steeped in gospel, trap, and downtempo R&B, Negro Swan is meant to be intimate, like a private conversation between Hynes and his guests. With the help of Diddy, Janet Mock (who narrates the record), A$AP Rocky and Georgia Anne Muldrow, Hynes dissects the many layers of black pain and existence. If Freetown was shaded by the killing of unarmed minorities by police, Negro Swan speaks to the anxiety of the queer community, eschewing the notion that doing the most is a bad thing. In fact, it's a requirement in Blood Orange's orbit.
Merch for this release:
2 x Vinyl LP, Vinyl, Compact Disc (CD), Cassette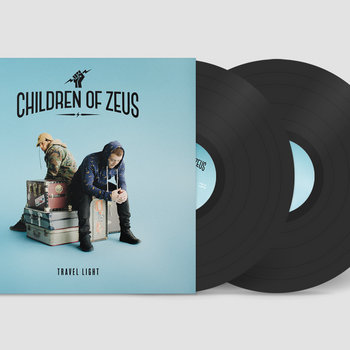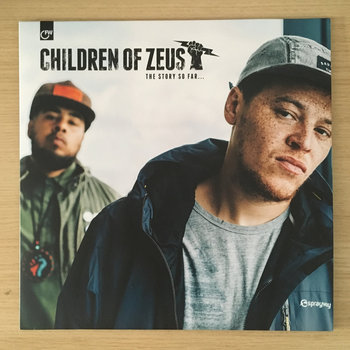 I believe it was the great philosopher Aristotle who said, "What a drag it is, getting old," and on Travel Light, their first proper full-length, the Manchester duo Children of Zeus spend 51 minutes exploring that theme. But rather than taking a po-faced, Time Out of Mind, "peering down darkened hallways" approach, Tyler Daley and Konny Kon instead set their anxieties about aging—long-term relationship woes, parenthood, and simply being tired—inside rich, elegant '90s-style neo-soul and R&B, the kind that wouldn't sound out of place on a prime-era Boyz II Men record. In short, they've made a record lamenting the passing of their youth using the music that likely soundtracked those very years. What makes Travel Light such a thrill is the way it contextualizes those influences with contemporary flourishes. The sped-up soul vocal threaded through the background of "Slow Down" could have been the basis for any number of chart-topping R&B hits, but it's draped over a skittering rhythm track; "Hoodman2Manhood"—the title of which could serve as the album's thesis statement—rides a low-slung bass groove and is ornamented with feverish record scratches, but the layered backing vocals and free-form construction makes it feel loose and experimental. What may have started as a way to work through the angst of aging ends up being a blueprint for overcoming it: find the things from your past that you love, and bring them along with you into the future.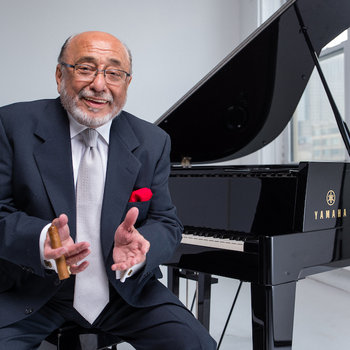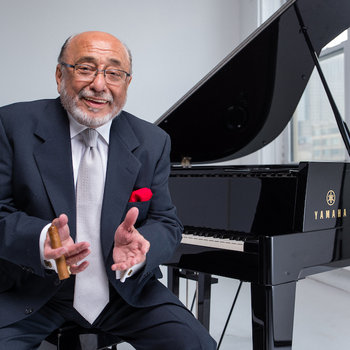 Merch for this release:
Compact Disc (CD)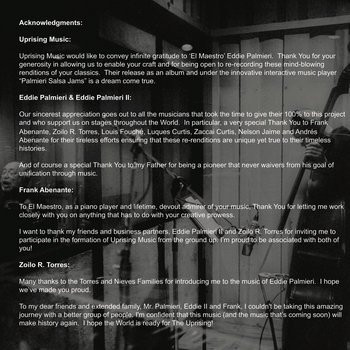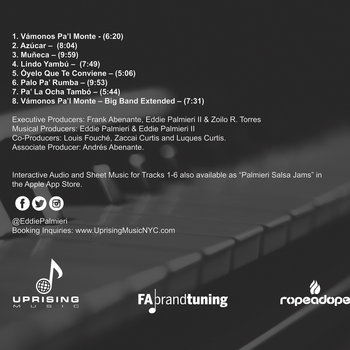 Sometimes, in order to find new energy, you have to return to your roots. Palmieri, a true Latin jazz legend who hasn't slowed down once in his nearly seven (!) decades of leading the pack, sounds particularly joyful and invigorated on this collection of new recordings of salsa classics, which also feature younger musicians like Ronnie Cuber, Nicky Romero, and Brian Lynch. Tracks like "Muñeca" and "Palo Pa' Rumba" give the players lots of space to stretch out, pushing the constantly-unwinding rhythms to the forefront and highlighting Palmieri's sunny solos, while and the two versions of "Vámonos Pa'l Monte"—one with a full band—that open and close the album bring the instant party. This is a portrait of the artist in his element, as at the top of his game as he's ever been, full of life and vibrancy—fully aware he's a national treasure, but always willing, graciously, to share the stage with his collaborators.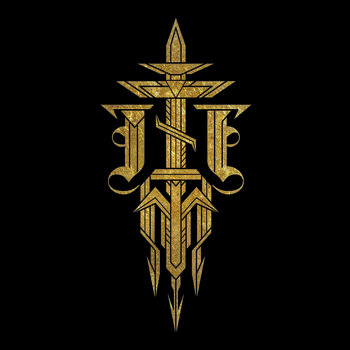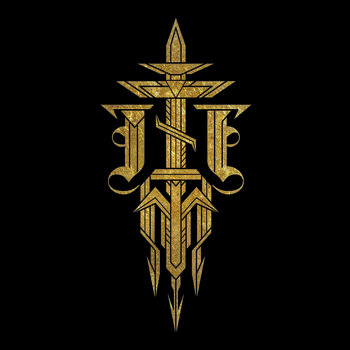 Merch for this release:
T-Shirt/Apparel, Button/Pin/Patch, , Compact Disc (CD), Vinyl LP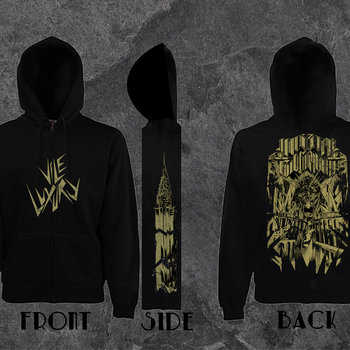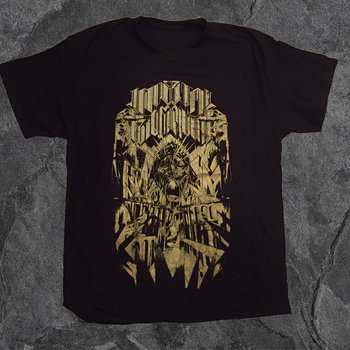 Generally speaking, the vast majority of New York City metal bands fall into one two camps: ruthless, street-bred death metal legions beget by veteran crews like Suffocation, engineered for destruction; or outfits who specialize in artful, hyper-technical black metal flecked with borrowed elements from Gotham's rich musical landscape, from saxophone-spiked breakdowns (GRID) to danceable post-punk ragers (Pslam Zero).
And then, we have Imperial Triumphant, three mad geniuses dressed in hooded cloaks and spectacular art-deco masks, who view their city in 2018 as a corrupted titan, and soundtrack it accordingly. Awash in lurching blast-beats, discordant cabaret horns, and opulent, overwhelming arrangements which play out like a perverse version of Broadway, the band's third album Vile Luxury is essentially the sonic equivalent of King Kong's rotting corpse: towering, austere, and omnipresent, even in death. Even on the umpteenth listen, the cacophonous, skronky opening of "Swarming Opulence" never fails to give me goosebumps.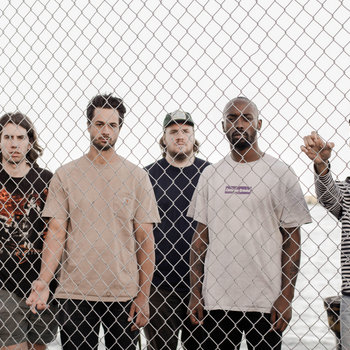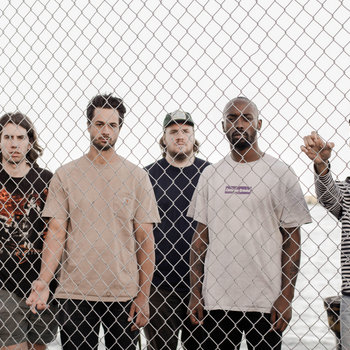 Merch for this release:
Compact Disc (CD)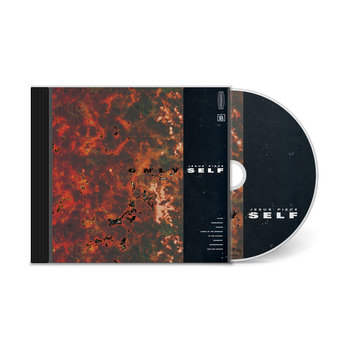 Given how political activism and non-conformist thinking gave rise to their movement in the first place (and oh yeah, the unjust shit-shows playing out across the globe as you read this sentence) one would think that today's hardcore bands would have plenty to shout about in 2018—or at least something more urgent and timely than the uninspired litanies that've come to define the status quo, all over-inflated threats and stale subjects ("You," what's good?). Thank the lord, then, for Jesus Piece's Only Self: an smart reflection on institutionalized oppression, class warfare, and mental illness that just so happens to contain indignant, huge-ass caveman riffs. Leading off with the languished, industrial-flavored "Lucid," the band translate Aaron Heard's experiences as a working-class person of color in Philadelphia, embattled by crippling depression ("Neuroprison") and systemic injustice ("Oppressor") into a kill-or-be-killed hellscape befitting of today's desperate times, as well as Jesus Piece's ascendant reputation.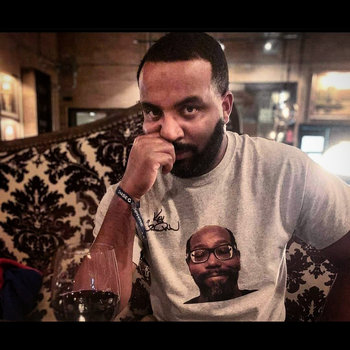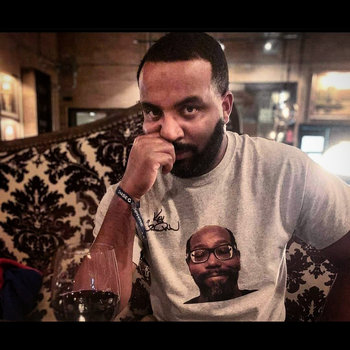 As leader of the on-again, off-again Low Budget Crew, producer Kev Brown always put his group's success before his own. That approach has had mixed results: Though Brown has built a solid audience in the U.S. and beyond, he's still fairly underrated compared with his contemporaries. Homework is the sound of a man taking back his creative freedom. The vocal/instrumental release doesn't really follow a particular format, and the longer it plays, the more it resembles a gritty golden-era recording circa 1994. Think Pete Rock and Mobb Deep, but with rattling basslines and scant electronic drums. When he does rhyme, Brown keeps his messages short, giving you just enough to chew on. "Never long winded," Brown quips at one point, "whenever my joint come out, you listenin'." After years of delays, Homework finally saw the light of day this past August, prompting rounds of applause from rap fans everywhere. Dopeness doesn't expire.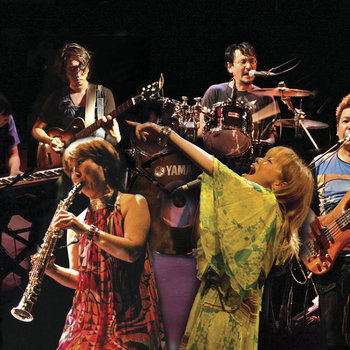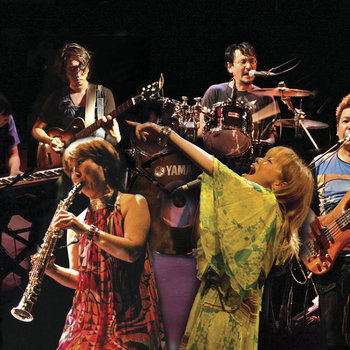 In late June, over 12 years after their last post-zeuhl masterpiece, Koenji Hyakkei — the Japanese brutal prog outfit helmed by Tatsuya Yoshida, of the pioneering experimental-rock duo Ruins — staged a glorious comeback with Dhorimviskha, their dazzling, delirious fifth album. Like all Koenji Hyakkei releases, it shows no mercy towards casual listeners, confronting them with dense, mercurial arrangements whirling on and on towards oblivion (and then some). The Operatic vocal harmonies, the nonsensical, squawked jib-jab; the ornery sax bursts that drop in only to explode like big-band time-bombs: it's a lot, to be sure, and one can't help but experience an accordant sense of relief as Dhorimviskha's titular closer winds to a close…followed by a ravenous desire to hop right back on Koenji Hyakkei's wild ride. That Pavolovian clusterfuck, my friends, is the power of prog.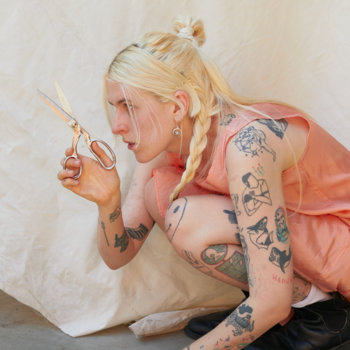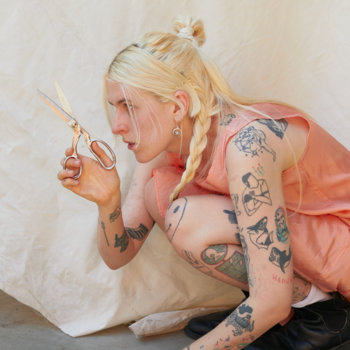 Merch for this release:
Vinyl LP, Compact Disc (CD), Cassette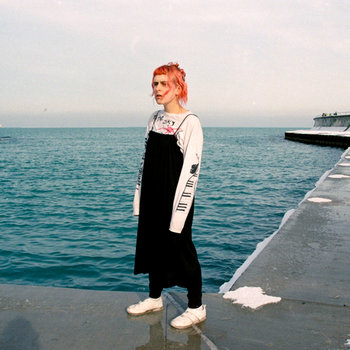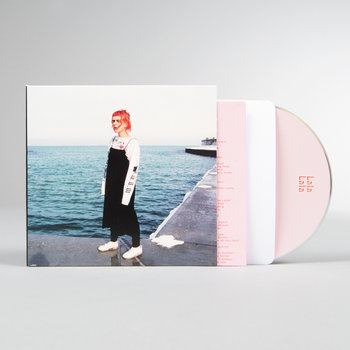 The notion of an "album of recovery" has been so calcified and shorthanded in music-journalist speak that it's almost insulting to the very process of recovery. That's something Lillie West, who records as Lala Lala, alluded to when we spoke to her recently. "I feel like a lot of the press surrounding this record is like: bad things happened, she wrote the album, now it's good," she said, "And it's like, 'I am still really fuckin' paranoid.'" Perhaps because of that, The Lamb feels less like a closed journal and more like the thoughts of a person learning to take each day as it comes. "You're a light turned on, and I'm a moth," West sings at the opening of the tense "Destroyer"—a perfect metaphor for the record as a whole, a portrait of a person actively working to keep herself from flying directly into danger. West's words are nestled inside songs that rattle and shake and, occasionally, erupt; "Spy" is a nervous wreck of an indie rock number, fuzz-covered guitars twitching and kicking and racing frantically forward, occasionally matched stride-for-stride by breathless keyboard. And the haunting closer "See You at Home" floats in open space, opening up into a beautifully melancholy saxophone solo. The Lamb works both as one of the year's best indie rock records, and as an honest portrait of recovery, and all of its thousandfold facets.
Merch for this release:
Compact Disc (CD), Vinyl LP, Cassette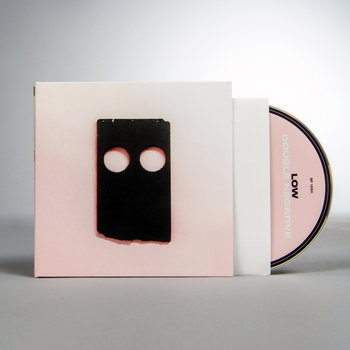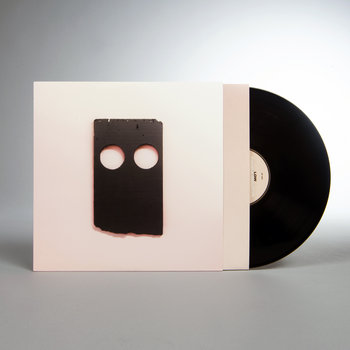 Husband-and-wife duo Alan Sparhawk and Mimi Parker have never been satisfied with just being slowcore trailblazers. Over the past decades, their minimal, melancholic sound has taken on nearly a liquid quality, thanks not just to their ever-changing choices of collaborators but their willingness to always push their songwriting to new places. On their last album, 2015's Ones and Sixes, they began to introduce electronic elements; here, on the absolutely magnificent Double Negative, they use those beats and synths to spin their work into darker and more discordant territory, to incredible effect. At the beginning of the album, hiss and burble warp the delicate vocals into some kind of alien transmission; by the end, processing buoys those same vocals into the sublime, setting them against choppy textures that evoke a passing train. Movement—glacial, but steady—has always been key to Low's work, and that's never been more evident. Not just a beautiful album, but one that illustrates the depth, breadth, and power of a group who's always pushing, never settling.
Merch for this release:
Vinyl LP, Vinyl, Cassette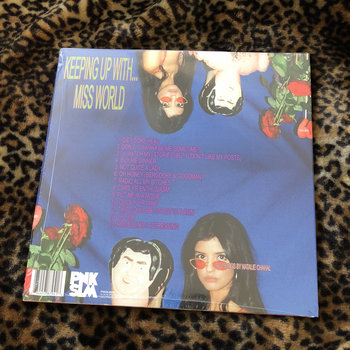 I have a thing for puns, so the fact that Miss World chooses to wrestle with self-image and attack the diet-industrial complex on a song called "Carb Your Enthusiasm" won me over from the get-go. The fact that it's one of the grimiest and most giddily blown-out songs I've ever heard in my life pushed it over the top. That's the operating m.o. For all of Keeping Up With Miss World: start with lyrics that address food anxieties, douse with humor, and run all of them through 500,000 distortion pedals. The first lyric on the record (which is in a song called "Diet Coke Head," no less) is: "Give me sugar and fat and salty/ I want that burger, I want him in me," and the ensuing half hour are equal parts exuberance, decadence, and nose-thumbing at impossible societal standards. Nothing on Keeping Up sticks around longer than it has to: only one song clocks in over three minutes—just barely—and the rest are in and out in around two. "Put Me in a Movie" is a girl-group song plunged in sticky shellac; "Click and Yr Mine" is greaser pop with an emphasis on the "grease," and the chainsaw guitars on "(U Watch My) Stories (But U Don't Like My Posts)" threaten to cut the whole thing into ribbons. The whole thing is bursting with #IDGAF; it's just plug in, turn up—way, way, way up—and engage middle finger.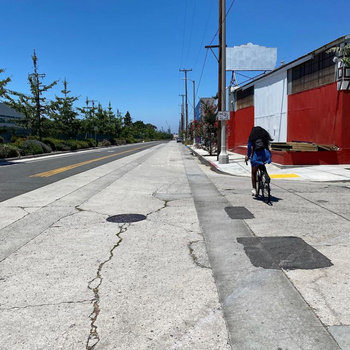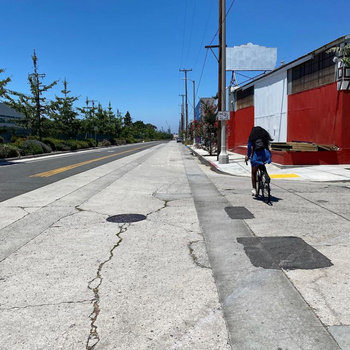 Room 25 might go down as Noname's breakthrough record; it's the one in which she fully discovered herself while holding up a mirror to America's ills. A conflicted soul, the Chicago-born, Los Angeles-based rapper actively critiques the bullshit we consume, smiling at absurdity along the way. On "Prayer Song," she frames it through the facade of Hollywood. On "Don't Forget About Me," she ponders her future: "I know everyone goes someday, I know my body's fragile, know it's made from clay." Room 25 is meant to exorcise Noname's angst while letting some light shine in. She might have a bigger platform, but she's dealing with real shit just like you.
Merch for this release:
T-Shirt/Apparel, Cassette, 2 x Vinyl LP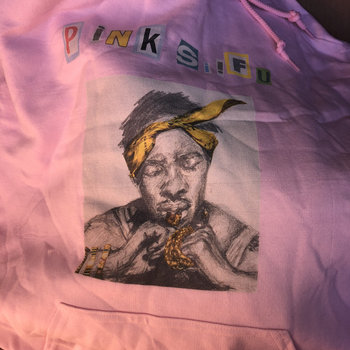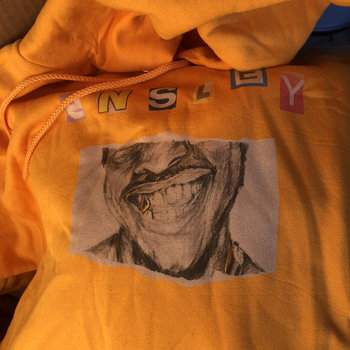 On ensley, the latest in a long list of projects from rapper Pink Siifu, we get to hear what makes him tick: family, close friends, and peace. The record unfolds like a series of unfinished sketches, which ultimately makes it that much more charming. It's like he's flipping through the crinkled pages of a diary, holding his innermost thoughts to the light. On "pops tired," Siifu reckons with a promise he once made to his father, while also delving into the existential crisis of being free and black. "stay sane" finds Siifu pacing in a dark room, using a weightless operatic loop to reconcile his stress: "Tryna set my mind at ease, fuck a pill." To that end, ensley feels warm and refreshing, despite the anguish Siifu exudes.
Merch for this release:
Compact Disc (CD), Cassette
Love and hate plus chorus and distortion (aka the "Nirvana guitar tone") are the defining features of Nashville duo Sad Baxter's grunge-inflected So Happy EP. Though only 6 songs long, the EP packs a mighty emotional punch thanks to the simmering anger coursing through Deezy Violet's smart, literate songs. From twisty opener "Love Yew" through fist-pumping highlight "Believe Me," (with backing vocals from drummer Alex Mojaverian) wherein Violet laments the inability to love a damaged individual in the interests of self-protection, these songs are as catchy as they are scabby, balanced perfectly between both the darkest and lightest of human impulses. It helps that Violet is never anything but real, both with herself and her subject matter. On "Sick Outt," she excoriates an abuser from her past ("You know what you've done to me/I don't deserve a single memory"), but she's not immune to finding comfort in life's sweetest moments. So Happy is true to its title, and final track "Baby" closes out with a sentiment as congenial as the guitars are raw: "I don't wanna think about anything at all too hard/I just wanna go and lay in my baby's arms."
On their electrifying Cruel Magic, Satan uphold 40 years of leaden excellence with one of 2018's best extreme albums, an ironclad monument to British steel housing a riff-fueled roller-coaster ride. Beginning with the acrobatic opening salvos of "Into the Mouth of Eternity," this 10-part masterpiece finds the group staging an infernal relay between pinnacle and pit that sounds sonically imposing , but, thanks to the over-the-top bloodsports showcased on standouts like "The Doomsday Clock" and "Ophidian," easily accessible, too. Such is the band's power: just like their unholy namesake, Satan have built a career out of ritualistic musical punishment—and Cruel Magic is an unholy miracle through and through.
Merch for this release:
7" Vinyl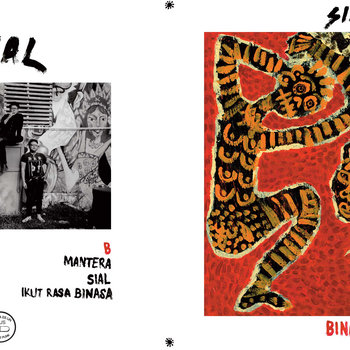 This new EP from Singapore punks SIAL (who, incidentally, put out a very good LP late last year), feels like a distillation of everything that makes hardcore still vital into 11 furious minutes. Their style is blistering, smashing the chaotic gallop of '80s and '90s Japanese noisecore into the heavy, groovy stomp of U.S. East Coast hardcore from the same decades; in parts, too, they seem to reference some of the nastier and less melodic offerings from the U.K. anarcho-punk catalog. The percussion is as precise as it is fast, the riffs feel like spinning sawblades, and the Malay-language vocals, spitting vitriolic lyrics about oppression and imperialism, feel like they come up the throat not just from the gut but from the heart. When the vocalist screams wordlessly about halfway into "Kerakap," it feels like both a release for them and the unleashing of something extra powerful. Exhilarating and a little bit terrifying to listen to—in other words, perfect.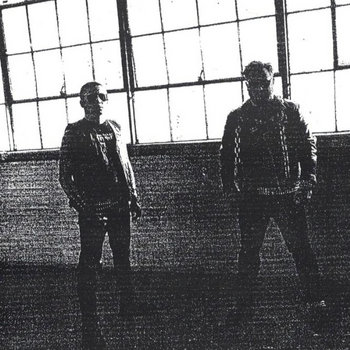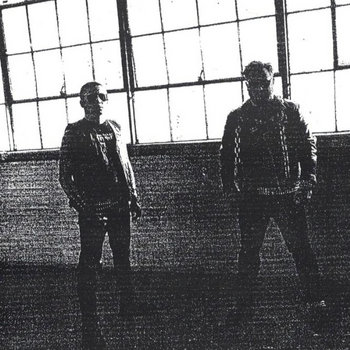 Between its undecipherable vocals, the water-logged mix, and the ever-present sense of desperation, the debut album from New Jersey death-metal duo Siege Column is an ugly specimen, unequivocally. These nine tracks may well have been recorded in a dank, mildew-ridden dungeon, or perhaps a hollowed-out trash heap mid-summer, when all the sanitary workers are on vacation: the tinned blast beats clatter and clang on the constant verge of collapse, enshrouded in thick, lurching riffs. Such consciously unflattering self-portraiture is exactly what makes Inferno Deathpassion, so special; in eschewing the modern comforts available to most contemporary outfits in favor of lo-fi lunacy, songs like "Hellspeed" and "Blasting the Moongate" embody the genre's original primordial spirit. These Jersey Boys speak the truth – and as we all know, sometimes the truth is downright ugly.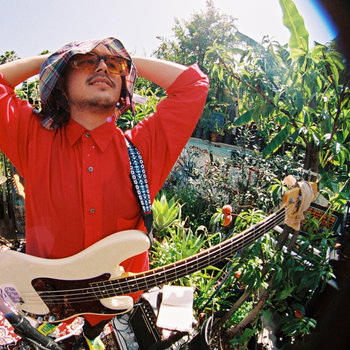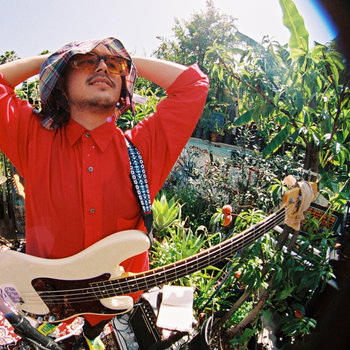 Merch for this release:
Vinyl LP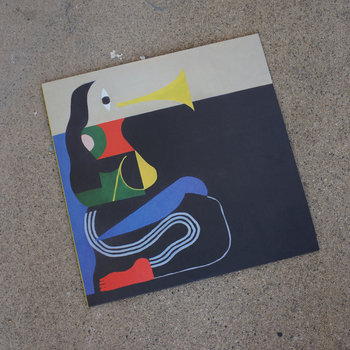 It's tough to call this a debut album. Sure it had the grand, all-inclusive feel of a first release, but Swarvy has released so many projects that this felt like just another great release from the Los Angeles producer. That's not to negate the album's impact; Anti-Anxiety is a fluid collection of jazz-inflected hip-hop, and features a litany of standout verses from frequent collaborators Jeremiah Jae, Zeroh, Versis, Pink Siifu, lojii, Nelson Bandela (fka Norvis Junior), and The Koreatown Oddity. Swarvy chops dusty samples into atmospheric arrangements, resembling the type you'd hear on Brainfeeder or at the now-defunct Low End Theory beat showcase. In all, Anti-Anxiety was the perfect summer album and is meant to be played when the sun starts to fade along the horizon. Just another day at the office for the tireless composer.  
Teams + Noah + Repeat Pattern
Kwaidan
Merch for this release:
Compact Disc (CD)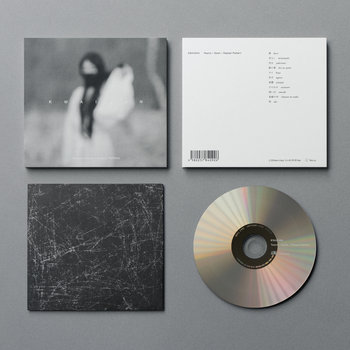 Tokyo label Flau is known for its thoughtful collaborative releases, and this one, featuring artist and composer NOAH, U.S.-based producer Teams, and beatmaker Repeat Pattern, is particularly fine. "Kwaidan" is a particular strain of Japanese folklore focusing on ghosts and other supernatural entities, and these subtle, dreamy tracks all cluster around that theme; rather than the horrors of many of the U.S. ghost stories we know, these are everyday tales of the connection between the living and the dead, the presence of one's ancestors in one's daily life. Field recordings help form the mesh of each song, and elegant detailing—the chimes mixed with gently knocking beats on "yukionna," NOAH's looped breathing on "kaya," the way her vocal melodies and cadence sometimes sound as if she's humming to herself—all help to make these songs feel like intimate worlds one can crawl into and find comfort.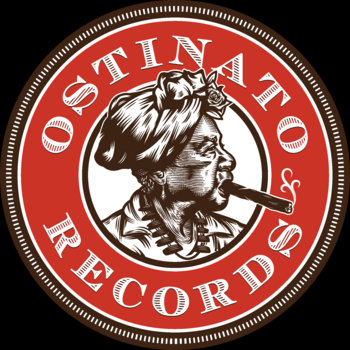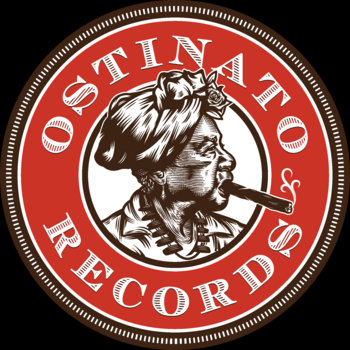 Merch for this release:
Vinyl, Compact Disc (CD)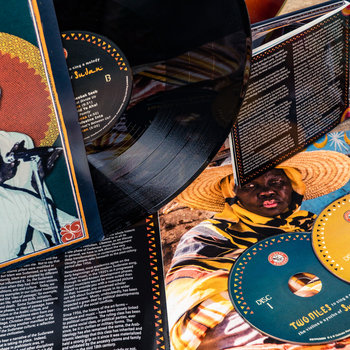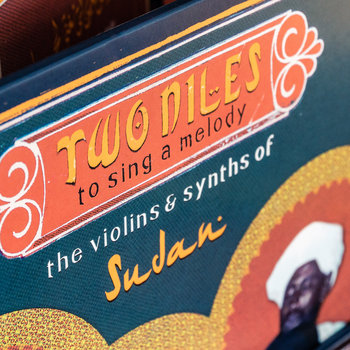 The music on Two Niles to Sing a Melody spans three decades: the 1970s, '80s, and '90s (the latter of which musicians were living under the threat of persecution), but all of them—whether made with drum machines and synthesizers or organic instruments like violins and guitars—are united by the hybrid sound of the region (the gorgeous 20-page booklet accompanying the LP describes it as a combination of Sudanese, Ethiopian, Nile, and Nubian heritage.) The album-opening "Al Bareedo Ana," by Emad Youssef, was recorded in 1975, and consists of darting horns and loose, shuffling percussion; but jump up to Abdelmoniem Ekhaldi's "Droob A Shoag, from 1995, and you'll hear the same beautifully zig-zagging instrumental lines duplicated with an electronic keyboard. Hanan Bulu Bulu's "Alamy Wa Shagiya," recorded live in 1986, feels like it might have been recorded in an open-air market, a flurry of voices buzzing in the background, behind its whipsawing violins and Bulu Bulu's cheery, bounding lead melody. And Khojali Osman's "Malo Law Safeetna Inta," from 1978, feels like a humid funk jam, with its wah-wah guitars and lush strings. The history of the region is rich, and it would do a disservice to the meticulously assembled loner notes that accompany the physical version to try to distill them here. All I'll say is that the songs on Two Niles to Sing A Melody contain suffering and joy in equal measure; the lyrics may not be in English, but the feeling behind them is universal.
With a killer combination of dry block chords banged out over stomped out beats, a hint of jangle edging on dissonance, and vocalist Jessica Higgins' jaded vocals twisting around mordant lyrics about social niceties, hypocrisies, and taboos, Glasgow's Vital Idles are actually doing what so many current post-punk-meets-C86 homage groups just think they're doing. On their excellent first full-length, Left Hand, Vital Idles prove themselves whip smart purveyors of minimalist post-punk songs that have been neatly pared down to their sharpest, cleanest elements, allowing the band's talent for melodic din to both cut like a knife and ring clear as a bell. The songs here are defined as much by the gaps between the players as the basic instrumental choices themselves (no synths necessary), yet despite the considered demarcation of space, there's still the discomfiting sense of a band always teetering on the edge of falling into raucous cacophony. It's an inherently menacing approach that results in music as nervy as it is thrilling.
Merch for this release:
Vinyl LP, Compact Disc (CD), Cassette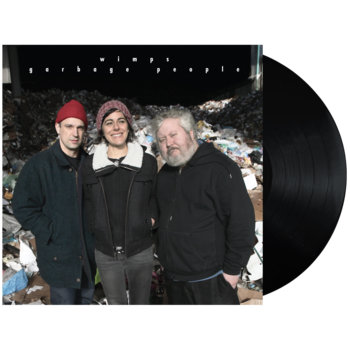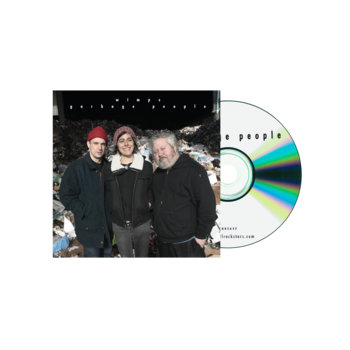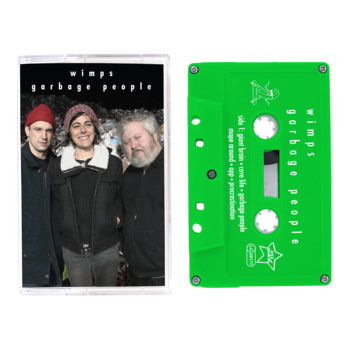 Though Wimps have been churning out solid records for years, 2018's Garbage People is their most focused effort to date. Having fleshed out their sound from the rickety post-punk of their earliest recordings to high-energy pop-punk undercut with blasts of no wave saxophone, here Wimps use the magic of three chords to take on heavy topics as: the destruction of the environment (songwriter Rachel Ratner told Bandcamp Daily that the title track is about "how all of our achievements are going to pale in comparison to all the garbage we're going to leave behind as humans"), the pay gap ("Giant Brain"), restless anxiety ("Insomnia"), global warming ("Bees"), and the melancholy that stems from getting older ("Trip Around the Sun.") Still, in true Wimps form, it's far from a somber listen, and not just because they make room for a tune about stealing pizza. The band might be grouchy about pretty much everything (can you blame them?) but they're also fun-loving and able to find humor in the gloomiest of places, as when they frame depression as a dance craze on "Mope Around" e.g. "Everybody's doing the mope around." Ultimately, Garbage People isn't just a great Wimps record, it's a great punk record, period.
Woolen Men
Post
Merch for this release:
Vinyl LP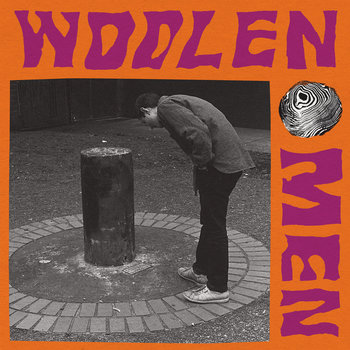 Portland DIY stalwarts Woolen Men do what they want. They've always made exactly the records they wanted to make when they wanted to make them regardless of current musical trends, which is one reason why the trio have always been slightly out of step with their peers (if they can be said to have peers at all.) The band dropped a political post-punk masterpiece in 2015's Temporary Monument in the midst of a decidedly apolitical psych rock scene, years before anyone else in the scene discovered the joys of Joy Division. Though 2018's Post isn't worlds away from the minimalist college rock sound they've been honing throughout their career, it does represent the sound of a band who've freed themselves from expectations both internal and external. Throughout the record, Woolen Men allow their tightly-coiled sound to stretch out via a series of fearless musical choices into a record of emotionally dense, deeply melodic and completely honest songs that are as much about the craft of music as the love of making it together. Though the band's intellectual realism keeps them on the dour side of the lyrical spectrum, there's a newfound lightness about Post—the sound of band who know how good they are and don't care whether or not anyone else does. Well, we do.
Merch for this release:
Cassette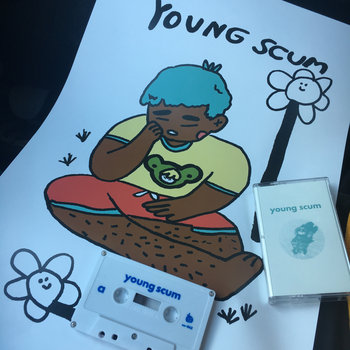 On their self-titled full-length, Richmond's Young Scum use gentle, infectious indie pop to sketch out the contours of the quarter-life crisis: the first time in a youthful life when it becomes apparent that both action and inaction do, in fact, have consequences beyond the immediate moment. More concisely, Young Scum is a record about the dawning awareness that one's life doesn't just have a future, but a past that will only grow longer with each passing day. The band sets the tone with opening track "Wasting Time," which features a mess of jangly guitars and wistful lyrics lamenting: "Can I sleep knowing there's another missed chance?/ No I can't." This is a lovely, empathetic record that treats ennui, idealism and disillusionment with a light touch, hewing close to indie pop's core qualities of intimacy and vulnerability while offering a self-aware maturity and sympathy for its subject matter that feels right for the current moment. Yet despite its overall softness, there's a determination and velocity to Young Scum's music that peaks on "Itchy Sweater," a track that's as close to "shambling" as the band gets on the record, and showcases their talent for lyrically navigating the porous borderlands of the interior and exterior worlds, the past and the present, optimism and disappointment: "Itchy from my sweater/ I hope this gets better/ I spoke to remember/ You spoke to forget."