BEST OF 2018
Artist Reflections: Makaya McCraven on Artistic Community in 2018
By Makaya McCraven · December 18, 2018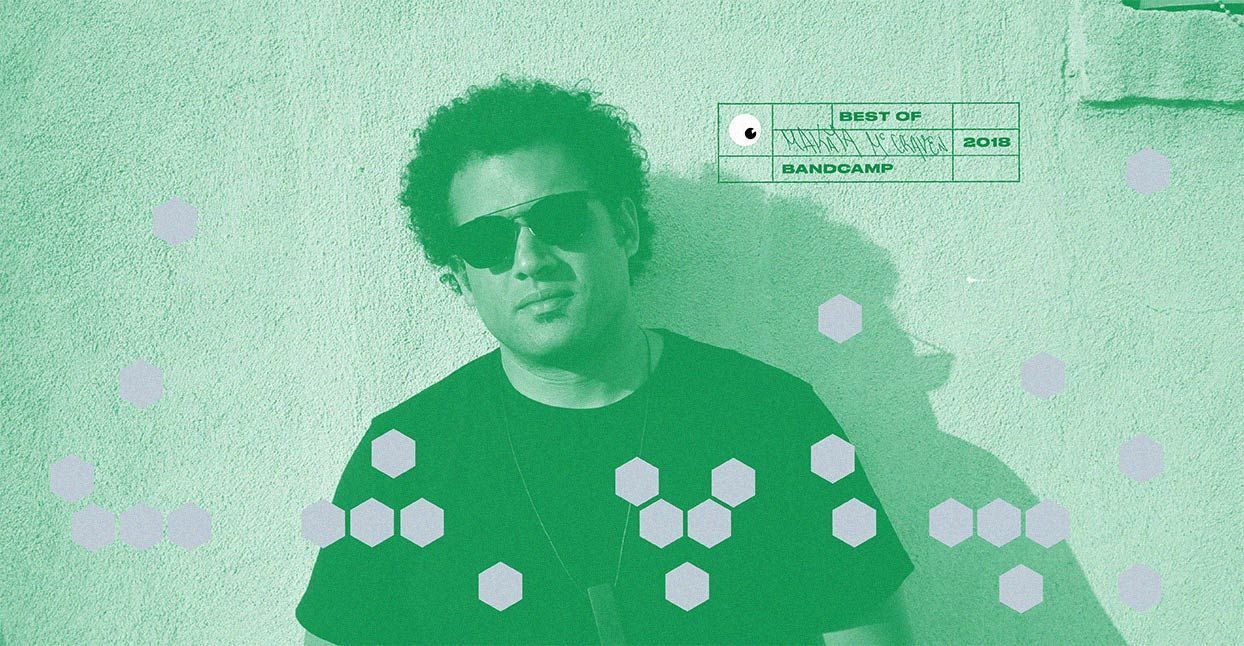 For our "Artist Reflections" series, we asked artists responsible for some of the year's best records to discuss a topic that's been close to their hearts over the last 12 months. In this piece, Makaya McCraven discusses the ways that being part of a community can help to strengthen us and help us to grow.
I grew up in a strong community of musicians—in Western Mass, I had my father [jazz drummer Stephen McCraven], my mother [Hungarian folk singer Ágnes Zsigmondi], Archie Shepp, the music department at UMass, and a nice cohort of young players I was in high school with who were in adjacent schools. The older generation nurtured the younger musicians, and the younger musicians had a platform, places to play, and people who would come out and support them. It was a nice musical environment, and that really informed the way I pursued music. I started a collective band with a group of friends, and we were able to create a scene and a following. These things are really foundational to my music career—working with people, collaborating with people, finding people to play with and learn from, focusing on self-growth, and using community as a way to do that, and also being somebody who can help bring up the group of musicians that I'm working with.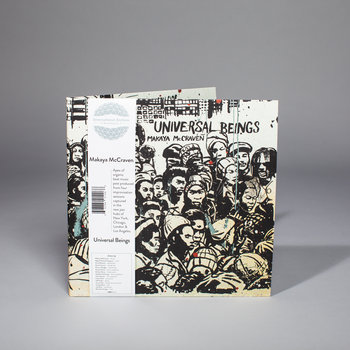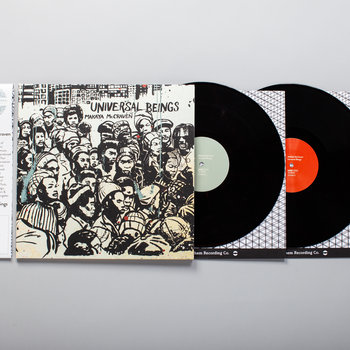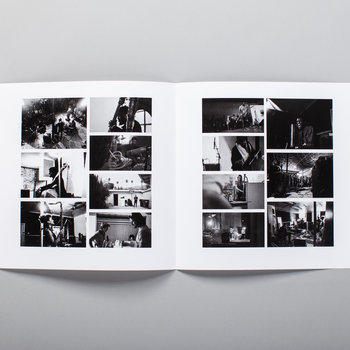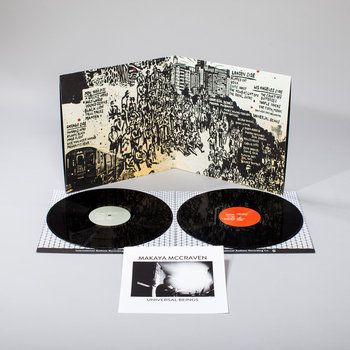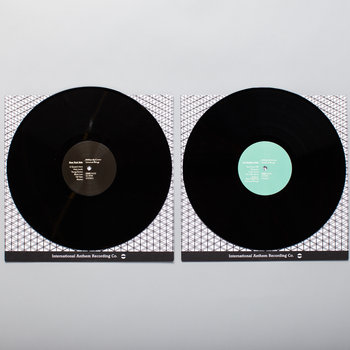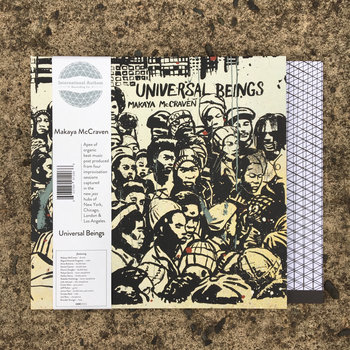 .
00:10 / 00:58
Merch for this release:
2 x Vinyl LP, Compact Disc (CD)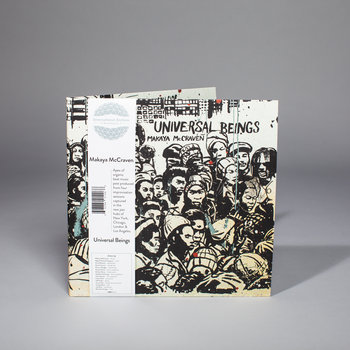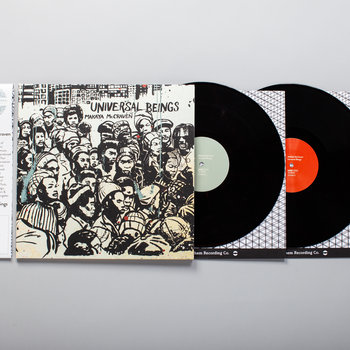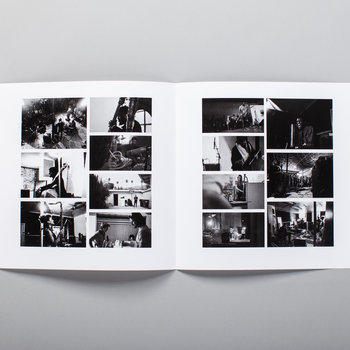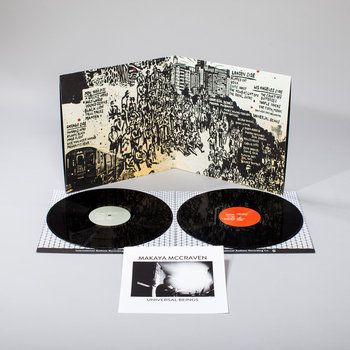 In October of last year, we did the Chicago x London show, which coalesced to become something special. I've developed some really great relationships with people in the London scene, people like Nubya Garcia, Joe Armon-Jones, Kamaal Williams, Shabaka Hutchings… it's been cool to meet those guys, and then to reach out to them and to work together. It's resulted in relationships that are meaningful, and that are growing. It's this kind of cross-cultural thing, where we connect with people and we grow and we have communities—and that's really important to me on a larger scale.
If you can build a solid group of people around you, that helps sustain you. There's something to learn from being the strongest member of an ensemble, and there's something to be learned from being the weakest member of the ensemble. I try to garner some meaning all the time. Playing with Jeff Parker, who's been an influence on me for a while, or with Miguel [Atwood-Ferguson], Shabaka, or Brandee [Younger], or Nubya—in all of these experiences, I had a lot to learn from them and gain from them. And I learn a lot in the editing process, because I spend a lot of time with the material. I get to listen back to it over and over and over and, if I'm doing overdubs, I learn all the parts as well. I get to think about the experience of playing together, and what happened, and how I'm reorienting that experience [when I'm editing the music] to tell a new story. Getting to play with all of these wonderful musicians—to feel their vibe and hear what they have to say and interact with that—has been awesome.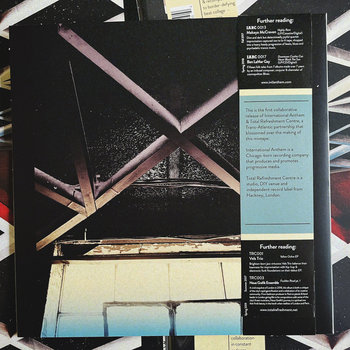 .
00:10 / 00:58
Merch for this release:
Vinyl LP, Compact Disc (CD)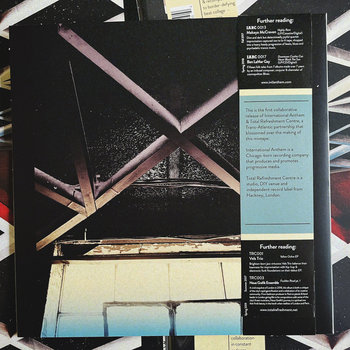 If you look at the history of mankind, you'll find different countries or different regions throughout the world that have shared cultures that expand further than their [geographic] borders. That's the universality of the human experience, the way culture has broken boundaries throughout history. People hold on to culture—they hold on to their music, and to those who have come before them, and to the things that give them life and spirit during hardships. But, at the same time, they're open to the world around them. To me, music is a special vehicle that exists beyond those boundaries.
We're living in a tumultuous time. And that's not exclusive to the United States—globally, there's a lot of energy, a lot of fear, a lot of different things we're all experiencing together. There's a want—or a demand—for some response to that. That response can be on the ground, which we need, but it can also come from art. Art can be a way for people to remember or to envision something different—to feel like they're a part of something, and to take part in something that is real and palpable. That's one of the things I love about music—and instrumental music, particularly. Even without a direct lyric, or a direct statement of meaning, we can communicate some kind of energy, something that we can feel, and that everyone can recognize is there and is real. I can play music for people who I can't share a word with, and that's really amazing.  If I'm open to it, then every experience can have some meaning.
-As told to J. Edward Keyes