BEST OF 2017
The Best Hip-Hop Albums of 2017
By Phillip Mlynar · December 20, 2017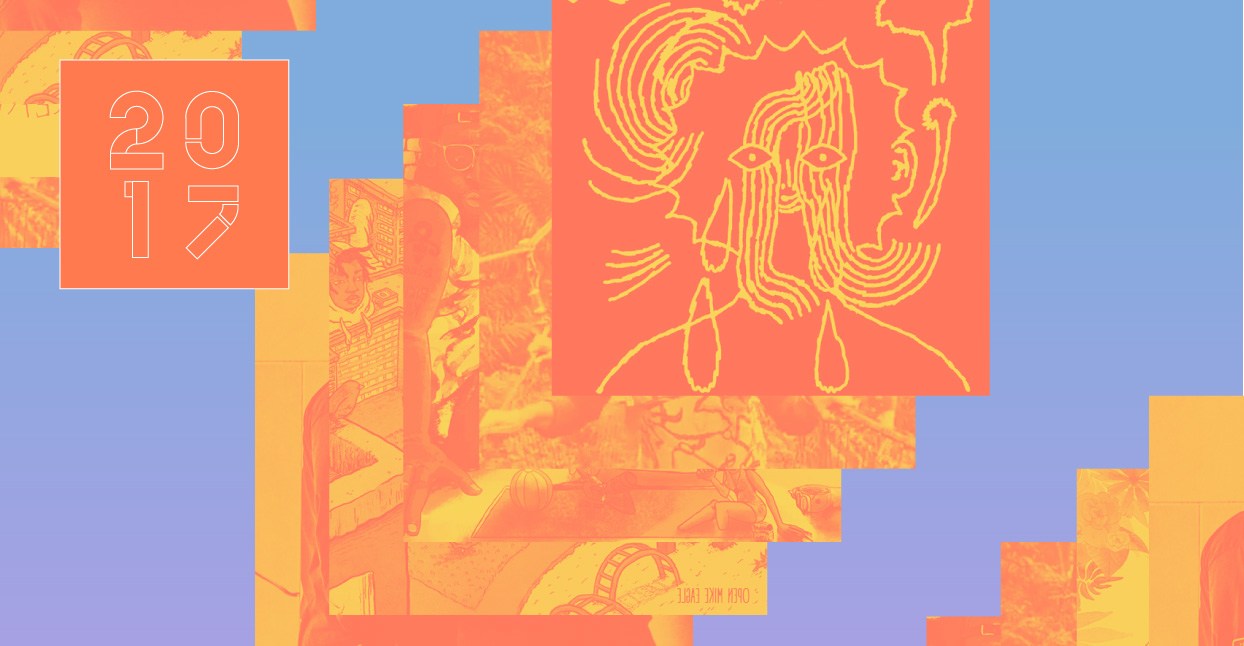 As the year comes to a close, it's time to engage in the time-honored tradition of rounding up its essential releases. Over the course of the last 12 months, Bandcamp was home to some of the most thrilling, creative, and innovative albums in hip-hop, with MCs embarking on lyrical flights of fancy over beats that skew experimental, but still keep it funky. Presented in alphabetical order, here's your 10 hip-hop sure shots for the rap year 2017.
Armand Hammer
ROME
This year, Brooklyn's Billy Woods released his heavyweight Known Unknowns manifesto, while his long-time sparring partner ELUCID blessed us with the ambient noise attack of Horse Latitude. Both projects are deserving of year-end list spots on their own merits—but reuniting as Armand Hammer for ROME jolted the two MCs into creating their most powerful recording yet. Over production that blends experimentalism with booming metronomics, the rappers fire off political commentary while ushering the listener into a world where the corner bodega is an institution. And just when the heavy mental blows start feeling too relentless, ROME slides into a soothing three-song ending sequence that opens with the celestial contemplation of ELUCID's "Pergamum" before Woods brings things back to earth on "Overseas."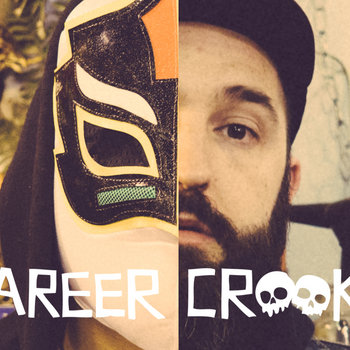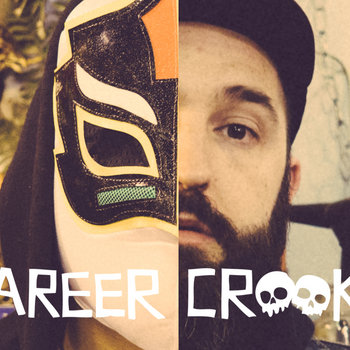 Merch for this release:
Cassette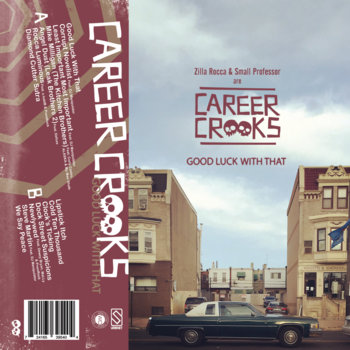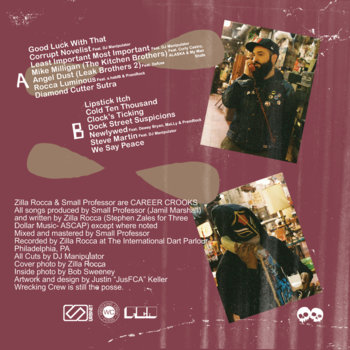 South Philadelphia's Zilla Rocca and producer Small Professor's Good Luck With That begins with a run of boisterous, raw, breakbeat-based beats topped with Rocca's smart brand of lyrical one-upmanship. But those opening moments—which include the Fargo-themed posse cut "Mike Milligan"—soon segues into a triumph of concepts and storytelling. "Angel Dust" pines for the days when rappers were "smoking PCP for the art," "Lipstick Itch" struggles with the nuances of commitment in long-term relationships, "Clock's Ticking" reflects on how age changes priorities, and "Cold Ten Thousand" is a rain-soaked trawl through the Philadelphia underbelly, complete with a protagonist whose clothes reek of pizza and sweat. Most wonderfully of all, the album closes out with a modern example of the ancient art of the shout-out song, "We Say Peace."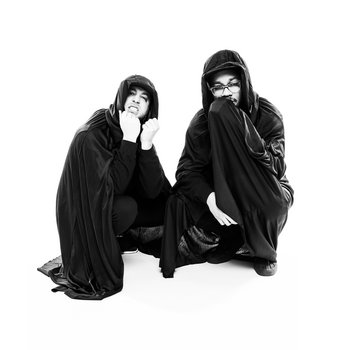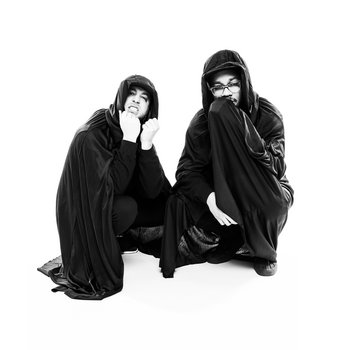 The New York duo of EP and Matter ov Fact have successfully created their own kooky nook in the rap world. The songs on Dopp Hopp are full of lyrical references to high and low-brow foodie culture, packed with curious medical conditions and sexual peccadillos, and involve a cast of oddball outcast characters seemingly snagged from an unreleased Harmony Korine flick. This curious blend is presented by hosts whose sartorial signature is full-length black cloaks. But while this sounds like the stuff of a cult movement, Dopp Hopp works because it contains some of the slickest, most expansive (and potentially radio-friendly) hip-hop production you'll come across on any level of the scene. "Olympics" is a menacing banger that brutalizes speakers, "Future 86" serves up off-kilter space funk, and "Strong Ankles" is a psychedelic sex jam. Don't fight it—give yourself up to the Dopp Hopp sonic gospel.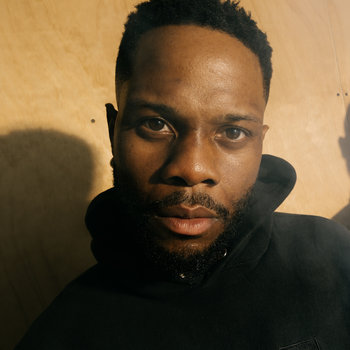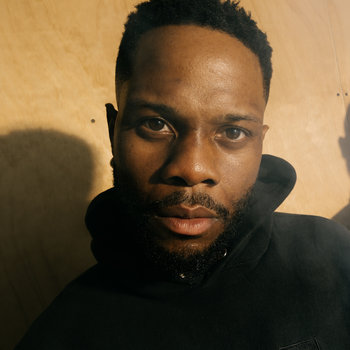 Fat Tony hails from Houston, Texas—and on MacGregor Park,  the charismatic MC looks back on the role the Third Ward landmark played in his formative years. The vibe is loosely nostalgic and introspective: Over the ebullient synth stabs of the opener "Swervin'," Tony confesses, "Had no idea of who I really am back in the day / Made decisions I regretted then lied to your face / Blamed it all on another man, I'm sorry, OK / One day I want to be your friend again…" The svelte eight-track project includes production from Rogét Chahayed (who co-crafted D.R.A.M.'s "Broccoli") and GLDN_EYE, who helps bring the flashback project to a close on the title track, where Tony recaps his youthful shenanigans over a bittersweet, bass-saturated beat.
Homeboy Sandman
Veins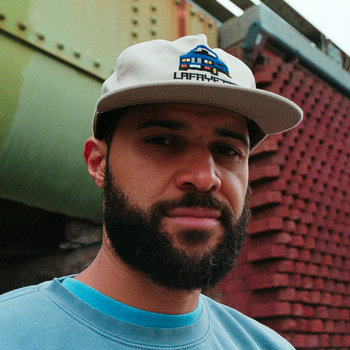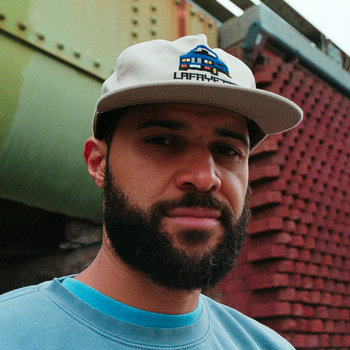 Veins is a humble joy. Over the course of its 10 tracks, the New York City wordsmith Homeboy Sandman goes back to basics to relieve what he's called "a burning desire to just fuckin' rhyme." Over beats by 10 different producers, which include contributions from 88 Keys, RTNC, and the Audible Doctor, Boy Sand rolls out his patented brand of book smart quips and worldly witticisms; on "Ceviche With Nietzsche," he claims, "The key to world peace is on my keychain / I promise you it's quite a keepsake!" Smartest of all is the static-flecked "Underground Dreams," where he reflects on the duties that come with increasing fame: "Nobody will ever have to ask me if I'm still rapping," he muses from a dreamer's vantage point. "I won't mind everybody recognizing me / I won't mind the invasion of privacy."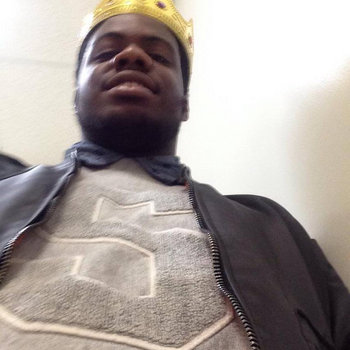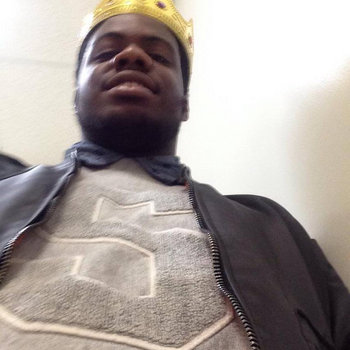 The Brooklyn-based MIKE announced himself to the wider world earlier this year as a precocious 18-year-old rapper packing a stash of lyrics written from a startlingly mature perspective. (An endorsement from Earl Sweatshirt also helped spread word about his talent.) Named after a comment his mom made about his musical work ethic, MAY GOD BLESS YOUR HUSTLE is a deep listen that rewards close attention, as MIKE's baritone voice drops buttery verses that deal with his ongoing battle with depression while expressing the same sort of oblique commentary that MF Doom practices so well. "My poppa hate the fact I never talk about my issues / I'm too dismissive," he slurs on the self-aware closing cut, "ROCKBOTTOM/PEACE TO COME," before the song and the project dissolves to a poignant end.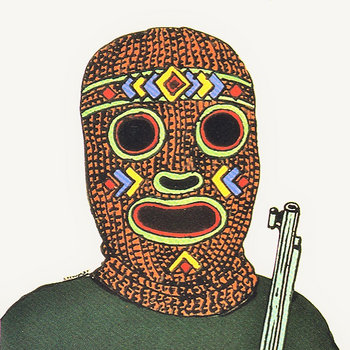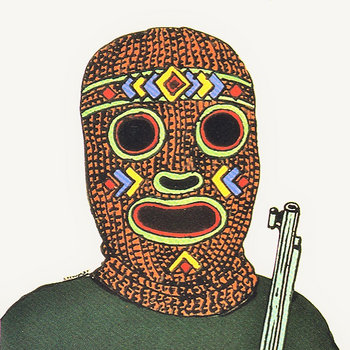 Merch for this release:
Cassette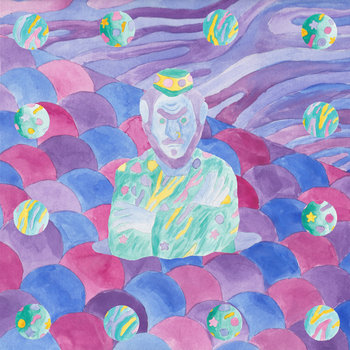 Whether or not you buy into the art-rap tag, there's no disputing Milwaukee's milo likes to get experimental: His production embraces static and digital stutters as he coasts over tracks bragging about reading Nabokov and discovering the French painter Dubuffet with Open Mike Eagle at a museum. But the ticking heart of who told you to think??!!?!?!?! comes from its abundance of mighty healthy references to hip-hop culture: "Take advantage of the naysayer" twists in lines from Method Man's "Bring The Pain," "paging mr. bill nunn" uses a snatch of "Impeach The President" to bump up the song's mid-section, and "idk" freaks a vintage Slum Village vibe and flow. "Quick question: Why's your favorite rapper always bragging about her business acumen? / Like we asked 'em, like we asked 'em," milo spits on "call + form (picture)." Then comes the rugged defiance: "They said godspeed with that black ennui / Guess I'll keep rapping 'til they toe-tag me."
Merch for this release:
Vinyl LP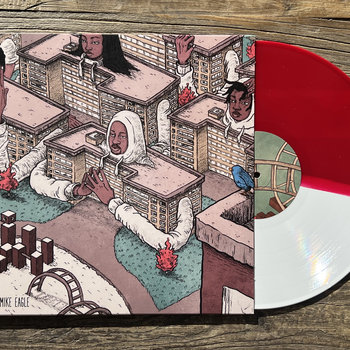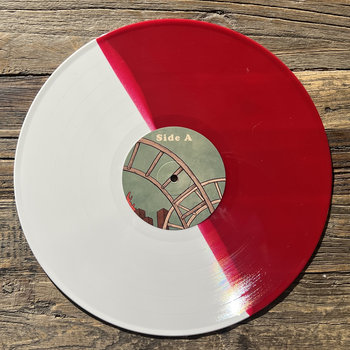 Open Mike Eagle emerged as one of this year's critical darlings thanks to his freewheelin', sing-song delivery, and his ability to tackle weighty concepts through hip-hop. Thematically, Brick Body Kids Still Daydream uses the destruction of the Robert Taylor Homes in the South Side of Chicago as its backdrop. The salubrious opener, "Legendary Iron Hood," introduces a cast of characters with superhero roots, the castanet-spiked "(How Could Anybody) Feel At Home" has Mike lamenting on the closing of the neighborhood hang-out bar O'Doyle's, and the wistful "95 Radios" includes guest spitter Has-Lo reminiscing over old Tribe Called Quest and De La Soul songs. The story ends on a bitter note with "My Auntie's Building," which has Mike venting, "They blew up my auntie's building, put out her great grandchildren / Who else in America deserves to have that feeling?" Beautifully, the music then fractures into discordant rubble.
Merch for this release:
Vinyl LP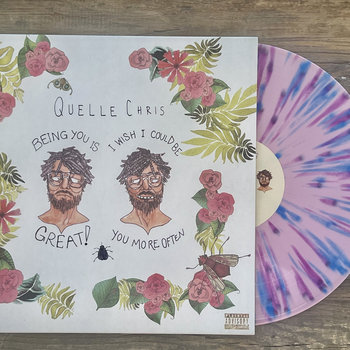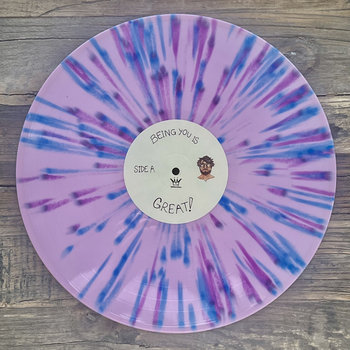 Stylistically, Quelle Chris's Being You Is Great… marries the carefree creative attitude of De La Soul's 3 Feet High And Rising with the deep and dusty low-end production theory of KMD's Black Bastards. Over this foundation comes a voice that skillfully flips between self-deprecation and self-aggrandizement ("Buddies"), drops humble musings about life ("Birthdaze"), and dabbles in humor on the back-to-back, jazz-infused "The Dreamer In The Den Of Wolves" and "I'm That NI#%A." A smorgasbord of guests help move the album along—including Jean Grae spitting razor-edged verbals on the fight club music of "The Prestige" and Homeboy Sandman contributing back-and-forth verses to "Pendulum Swing." Being You Is Great… is a testament to the unbridled creative spirit.
Merch for this release:
Cassette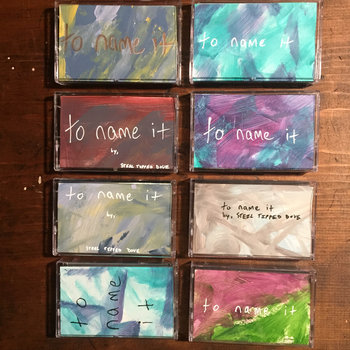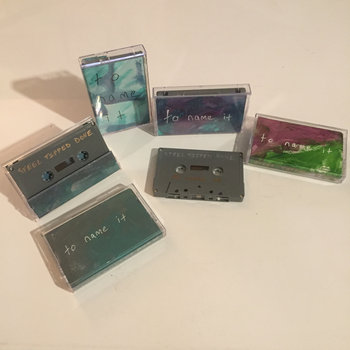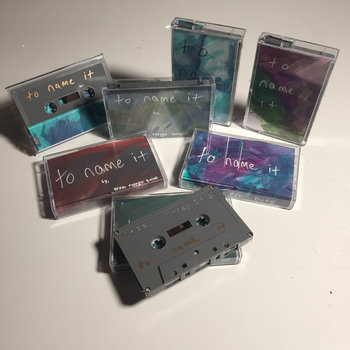 The story behind To Name It sounds like something from the maverick Prince Paul's playbook. Ten years ago, Steel Tipped Dove recorded a light-hearted rap album with a comedian friend that was full of skits about sex jokes and featured a fictional detective character. For To Name It, the Brooklyn-based producer has dug back in the vault and chopped up snippets from that project to give his beat tape a narrative touch. Most of the tracks are built around hypnotic synths and melodic riffs that are underscored by voluminous bass tones. Like all instrumental projects, at times you drift into imagining guest appearances by specific MCs: The freaky interstellar funk of "something more profound" would pair well with Missy; "these aren't real" is one of those lolling piano-helmed beats Earl Sweatshirt rides so lucidly. But thanks to vocal grabs that tease the listener into fathoming out what the "message of the album" is, To Name It emerges as its own distinct listen.
-Phillip Mlynar