BEST OF 2017
The Best Electronic Albums of 2017
By Joe Muggs · December 21, 2017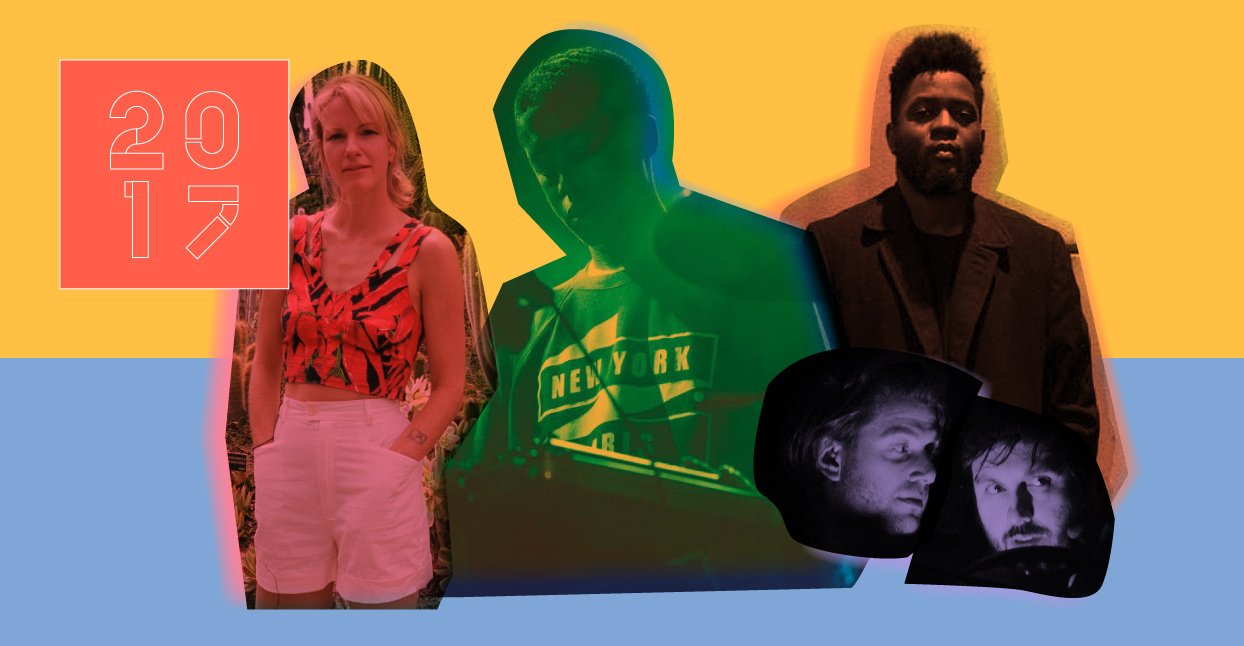 Dark times call for music that's strange, wonderful, and yes, even dark, and we've certainly been getting plenty of that in 2017's club sounds. Sometimes, that means adding urgency to escapist music, and that's OK. But there's also been a huge drive towards music that transmits powerful messages, or contributes strongly to real-world community building. Dance culture has, at its best, provided voices for the voiceless, spaces for expression, and a level playing field for people who wouldnt't otherwise meet to connect. As we adapt to the radically networked world, electronic music is finding new ways of expressing those principles.
Perhaps the most conscious version of this is the NON Africa label, whose fierce political vision is reflected in the devastating sounds of label founder Chino Amobi. But it's also there in Objects Limited, a label for female and non-binary artists, which shows how far it is from mere tokenism by bringing us the best Chicagoan footworking album yet. It's there every time young Londoners Shy One and Moses Boyd confound expectations and create new levels of soulful sophistication from the aggressive tonalities of grime, without betraying its roots. It's even evident in the house/disco sounds of Powerdance, which shows that the most basic principles of super-camp, super-funky dance music are as important now as they were decades ago. And in the psychedelic audio movies of Talaboman, Djrum, and Kaitlyn Aurelia Smith, we're reminded of the power of electronic sound to take us beyond ourselves. At a time when rigidity and polarization seem to be all-too often the name of the game, even that can seem like a political move.
Here are the most important records of the year in electronic music.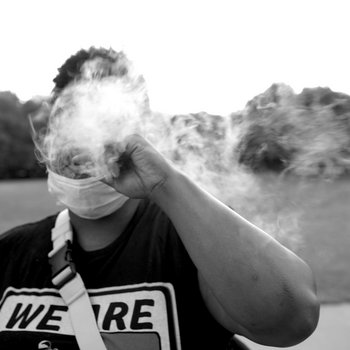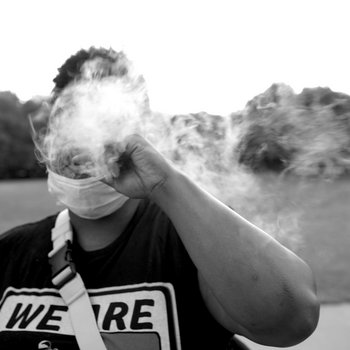 Merch for this release:
Compact Disc (CD)
The path that led to this album was extraordinary. Chicagoan Jana Rush has been a DJ since the age of 11, and made her first record—for the city's notorious ghetto house label Dance Mania—at 13, back in the late '90s. She never pursued music as a career, though, preferring to concentrate on her education, becoming a chemical engineer and medical technician (and, until recently, firefighter too!). However, it clearly remained a passion, and her return to the fray has been devastating: Pariah is simply the best single album ever to come out of Chicago's footworking scene. Its beats have all the complexity of any of her peers: there are jazz and soul samples, acid licks and all the sub-bass you can handle, but the ability of each track to tell an intriguing emotional story is second to none. This is an album that draws you in further with each play.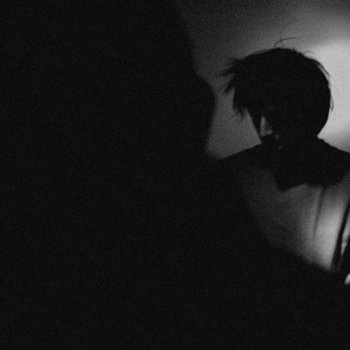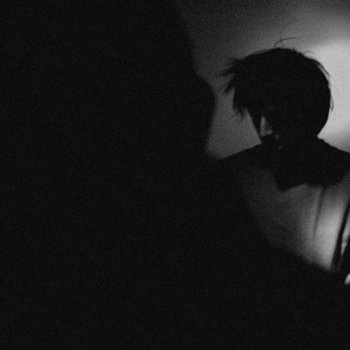 Merch for this release:
Vinyl LP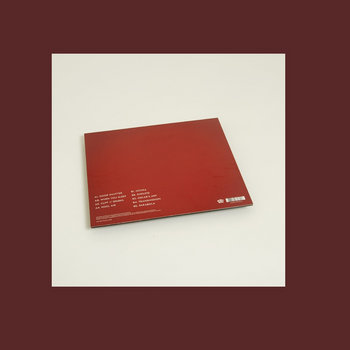 There's something about the former Soviet bloc that seems to rejuvenate electronic music templates. Not just techno, but electro, ambient, Brainfeeder-style psychedelic beats are all proliferating with a freshness that many in western Europe and North America struggle to achieve. And in the hands of Lithuania's Ernestas Kaušylas, post-rock and electronica are being given a jolt of electricity. Lots of the elements here are familiar: there's the rolling krautrock rhythms of Can, a touch of Stooges simplicity to the guitars, old-school dub echo, classic funk snappiness, and plenty of the bittersweet euphoria of modern electronic producers like Burial, Four Tet, and Caribou. But above all of that is Kaušylas's simple joy in sound-making that makes it feel as if you're hearing each riff and rhythm for the first time.
It's been quite a year for NON Worldwide—the "African diasporic" label run by the South African Angel-Ho, the British-based Congolese-Belgian Nkisi, and the Nigerian-American Chino Amobi. Their crypto-spiritual, vividly politicized mission to "cleanse" and "decolonize" music spaces and communication channels has bypassed many of the power structures of the industry, building strong bonds with some of today's most important musicians: Rabit, Elysia Crampton, GAIKA, Yves Tumor. But, just as importantly, it's given birth to some extraordinary music, with Amobi's Paradiso being one of the most powerful statements by the collective yet. It completely deconstructs oppositions between pain and pleasure, pop and underground, didactic and hedonistic. It's music that recognizes that Death Grips and Lil Yachty are not so far removed from each other, and that takes the mind-messing of Throbbing Gristle and Coil truly into the 21st century. It will leave you exhausted, thrilled, and wanting to know more.
Merch for this release:
Vinyl LP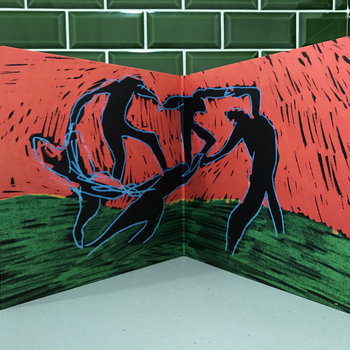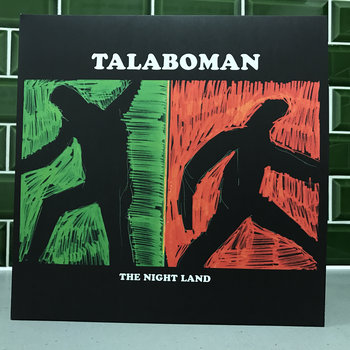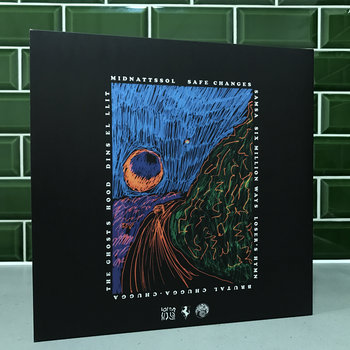 There are some musical combinations you can never imagine will work, yet when it happens, it suddenly seems like the most obvious thing in the world. Both John Talabot from Catalonia and Axel Boman from Sweden have always made downtempo house/techno grooves, but Talabot's songs were always Gothic in their stylings, full of shadows and dark undertows, while Boman specialized in sunny, soul, and funk-influenced loveliness. Together, though, they combine to create a unique emotional richness. It's impossible to tell who is responsible for which part of these transporting tunes—the unfolding melodies and tonalities seem to come from a mythic space, their dreamy sonic narratives taking you into a very grown-up fairytale world.
Mali Larrington-Nelson has a rare ability to join the dots between different styles of underground music in such a way that shows how they are all part of one greater continuum. The West London-born producer has deep roots in the grime scene, but in just a few releases has branched out through rich territories of soul, jazz, and electronic sound. On her most mature EP yet, she manages to touch on distorted R&B, agitated techno, rolling U.K. garage, intense ambient, and way more, without ever feeling like she's being eclectic for the sake of it.
Merch for this release:
Vinyl LP
Felix Manuel, aka Djrum, is a producer dedicated to lushness. His music has a wild complexity, informed both by his former life DJing breakcore and drum & bass and by a deep love of jazz and soundtrack music. But while an insistence on too much detail in beat programming can dilute dance music's raw impact and the hypnotic power of repetition, Manuel has a unique ability to hit as hard as the starkest grime or dubstep. His first release for R&S stands up there with his best—and this includes a discography of 14 singles and an album since 2010. These blends of bass science with film noir soundtrack atmospherics can transform dancefloors into truly exotic places.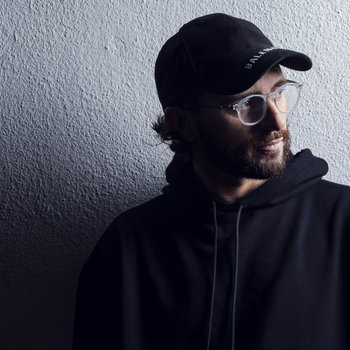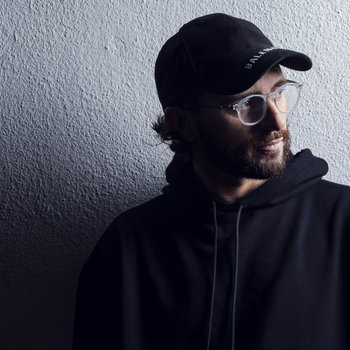 Merch for this release:
Compact Disc (CD), Vinyl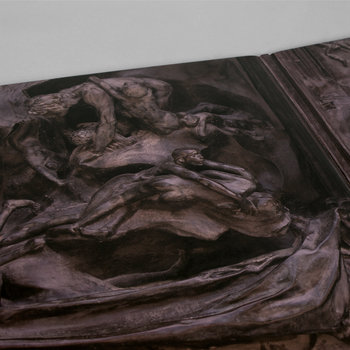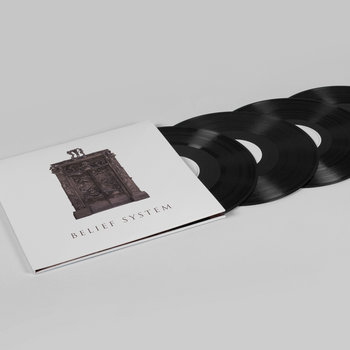 The Houndstooth label, run by London's Fabric nightclub, has managed to come back from existential threat in 2016—when local government and police tried to close Fabric down—to have a glorious 2017. In particular, the label's dedication to artist development has paid dividends, with superb albums from core artists Call Super, Throwing Snow, and Second Storey—plus this third album from veteran producer Paul Woolford's Special Request. Where Special Request was initially based on updating retro rave motifs, Woolford's increasingly dialed those back, and this release explores all corners of electronic funk from Detroit electro to drum & bass futurism—all with a palpable love of really twisted sounds. Plus, there's a whole second album of bravura sci-fi soundtrack/soundscape/ambient material, too.
Kaitlyn Aurelia Smith
The Kid
Merch for this release:
2 x Vinyl LP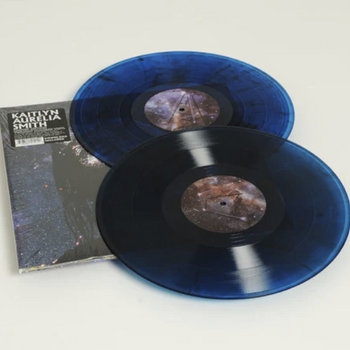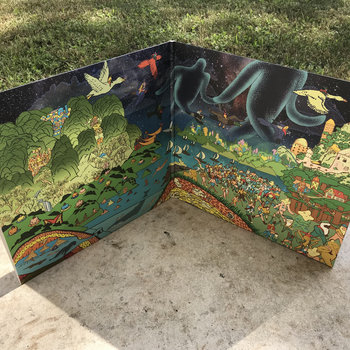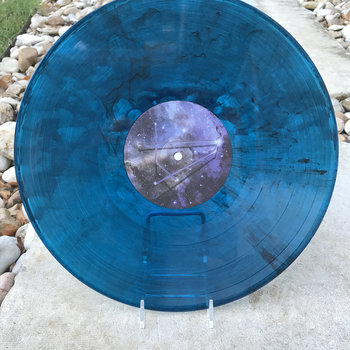 Kaitlyn Aurelia Smith has provided one of the most fascinating stories of artist development of recent years. Formerly a folk singer, a chance meeting introduced her to the world of old modular synthesizers, and she gradually developed a songwriting style that sounds like nobody else on Earth. Last year's dreamy Ears album was quite extraordinary, but The Kid is a step up. Off the back of some powerful live sets, her intense layers of sound have developed a new heft, while her songwriting is ever more dramatic—and even though her voice is generally processed into alien forms, The Kid is a truly personal statement. Psychedelia, various global folk forms, 20th century composers, and ambient music all ripple subliminally in and out of the mix, but Smith's sound remains defiantly nothing else but her own thing.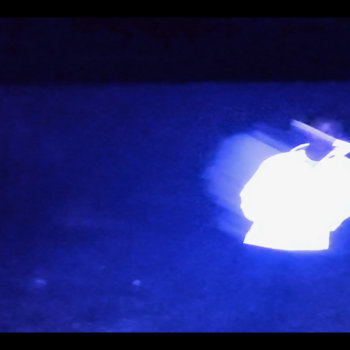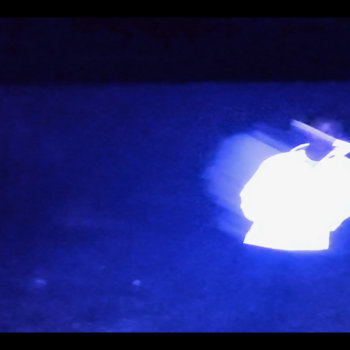 Something is stirring in London. Highly trained jazz musicians are finding influence in the city's soundsystem culture as much as they are in other instrumentalists, leading to a whole new slew of fusions. Labels like Eglo, 22a, and Rhythm Section are releasing eye-opening new sounds week in, week out, and among the musicians barging through into wider public attention, one of the most interesting is drummer-producer Moses Boyd. All four of the tracks here combine rolling rhythmic complexity with the spine-tingling purity of grime's synth sonorities. The real gem here is "Square Up," which manages to triangulate grime and jungle with deep histories of hypnotic experimental music, resulting in something that sounds like Terry Riley hanging out on a South London housing estate. It's as great as that description suggests.
-Joe Muggs