BEST OF 2017
The Best Ambient Albums of 2017
By Aurora Mitchell · December 20, 2017
There are infinite atmospheric worlds available on Bandcamp, from the dreamy to the nightmarish, and the meditative to the deeply unsettling. These compositions often fall under the ambient umbrella, albums without words that are both thoughtful and thought-provoking in their own way. These are the Best Ambient Albums of 2017.
Merch for this release:
Cassette
Multi-talented Tokyo-based artist Rhucle has been carefully sculpting sound since 2013. He's released over five albums per year since then, and his prolific output doesn't look like it's slowing down anytime soon. A collaboration with New York-based synthesist Mike Nigro, Flavor of Water starts with "Golden Guppy," a beautiful piece that features the steadily trickling sounds of water, the croaking of nearby frogs, and the call-and-response of cawing birds. It captures the feeling of sitting by a rolling stream, breathing in the smell of fresh grass and water. The entire release is full of elongated, dreamy pads for a half-conscious, sleepy-eyed, gentle feel.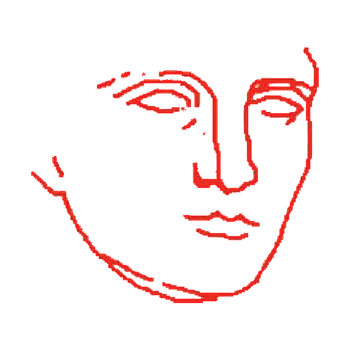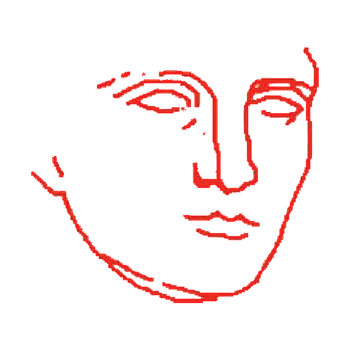 Merch for this release:
2 x Vinyl LP, Cassette, Vinyl LP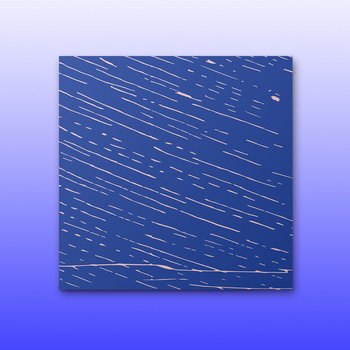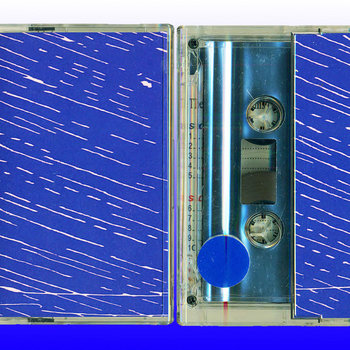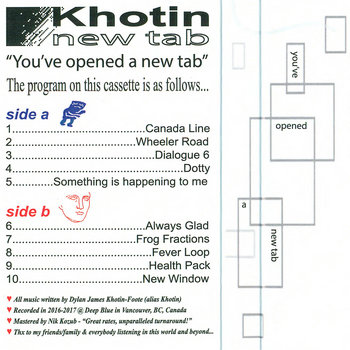 Vancouver-based producer Khotin is best known for making lush house music, but in 2017, on his first self-released project, he changed gears to produce music that's just as lush as his beat-driven work, but with a much more slower tempo. New Tab is dotted with the crackle of static noise and spoken voice samples, and there's a nostalgic, comforting atmosphere that draws you in. Its comfort and gentleness are soothing—an invitation to zone out and get lost in its spiraling melodies and lightly-tapped drum programming.
Kaitlyn Aurelia Smith
The Kid
Merch for this release:
2 x Vinyl LP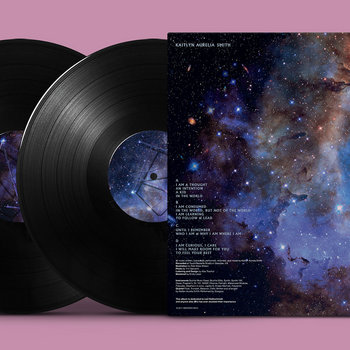 Kaitlyn Aurelia Smith's latest album is an interpretation of four stages of life, from the first clumsy steps of a newborn baby through to adulthood, eventually ending with death. It was fuelled by her curiosity for life, and track titles like "I Am Curious, I Care" reflect that. The Kid bends sounds from the Buchla into beautiful shapes and strange frequencies, backed by Aurelia Smith's celestial vocal harmonies. Squeaky blips, chaotic drums, and graceful arpeggios dance softly through each song. It's some of her most rhythmically playful work, and her voice wanders masterfully through the album's celestial arrangements.
Merch for this release:
Cassette
New Atlantis began as a monthly "ambient social" gathering at London's beloved record and comic book shop Rye Wax. Now, New Atlantis is a label, helmed by Deadboy and India Jordan. This compilation, their debut release, brings together various producers under imaginative aliases; there are familiar names here, too, including Deadboy, Yamaneko, and Throwing Shade. It's an emotionally rich and fluid release. The slow synths and bubbling sounds of New World Science's "Coral Riff" and India Jordan's "See Four" are two particularly moving cuts from this underwater-themed release.
After being recruited to make music for a spa in Europe, Yamaneko decided to extend those commissions into a full-length project for his long-time label home, Local Action. The sound of waves rolling crashing over angelic, crystalline melodies on "Lily's Dream Fountain" is a particular highlight, carrying you out to sea with each soft wave pulse. Spas have appeared as a virtual space in his work before, so it makes perfect sense that an IRL spa asked him to create sounds suited for deep relaxation, using forlorn guitar strokes and deep, dreamy synths.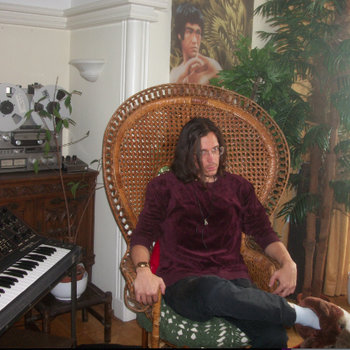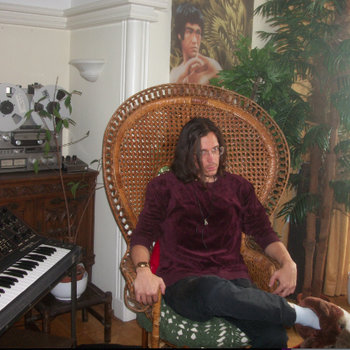 Merch for this release:
Compact Disc (CD)
Wolfers is a pioneer who produces so much music, it's a wonder he has any time to sleep. Though he typically records as Legowelt, this album, released under his own name, stretches Wolfer's skills as an ambient composer. Unfolding The Future With Amateur Space Jazz occupies a space between soothing ambient and jazz, with twinkling keys darting across the record. It's certainly a spacey record, as its name suggests, full of extraterrestrial rhythms and synths that shine like stars in the sky.
Chihei Hatakeyama & Federico Durand
Sora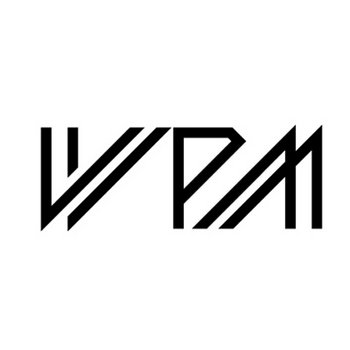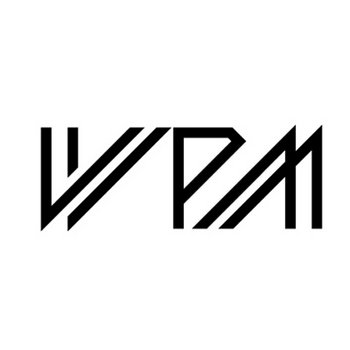 Merch for this release:
Compact Disc (CD)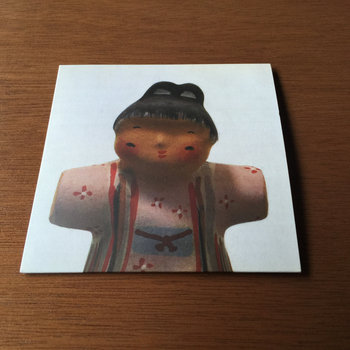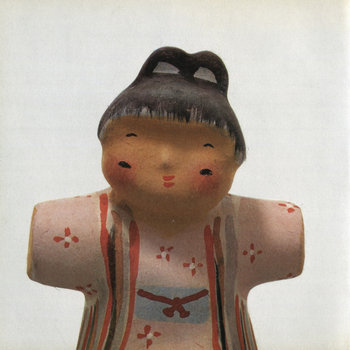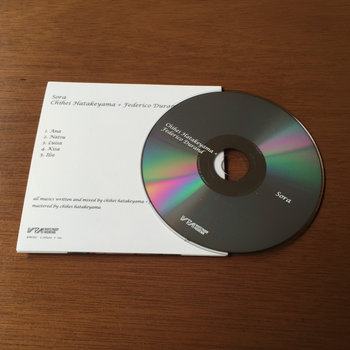 Chihei Hatakeyama has appeared a few times in this column over the year, and he's undoubtedly one of the most talented ambient composers working right now. Before releasing Mirage, which he worked on for five years, he unveiled this collaboration with Argentinian artist Federico Durand. Sora is full of extended, gorgeous, ambient lullabies, so quiet and soft that you'll drift away to sleep peacefully in no time. It's not a brief or immediate record by any means. It's sparse arrangements recall the way William Basinski navigates space in music.
After the tragic death of Danielle Baquet-Long due to heart failure in 2009, Celer became the sole province of Will Long, an American who has since relocated to Tokyo, where he's been steadily releasing a stunning string of albums. His latest, Boundary Layer, which he recorded in 2014-2015 with a Korg M-1, Sony Tapecorder, and Roland Graphic Equalizer, emerged from a trip to visit a friend in El Paso, Texas, near the Mexican border, in 1987. As Long puts it in the album description: "[My friend] mentioned how you could hear gunfire if you listen. 'I thought they were fireworks,' I said. What I remember the most is that it was coming from the north side of the fence." Boundary Layer, an unsettling set of compositions assembled around the manifesto "No fences" accurately captures the eerie feeling of being on the national line, where physical separation is cruel and arbitrary.
-Aurora Mitchell