BEST OF 2017
The Best Albums of 2017: #60 – 41
By Bandcamp Daily Staff · December 13, 2017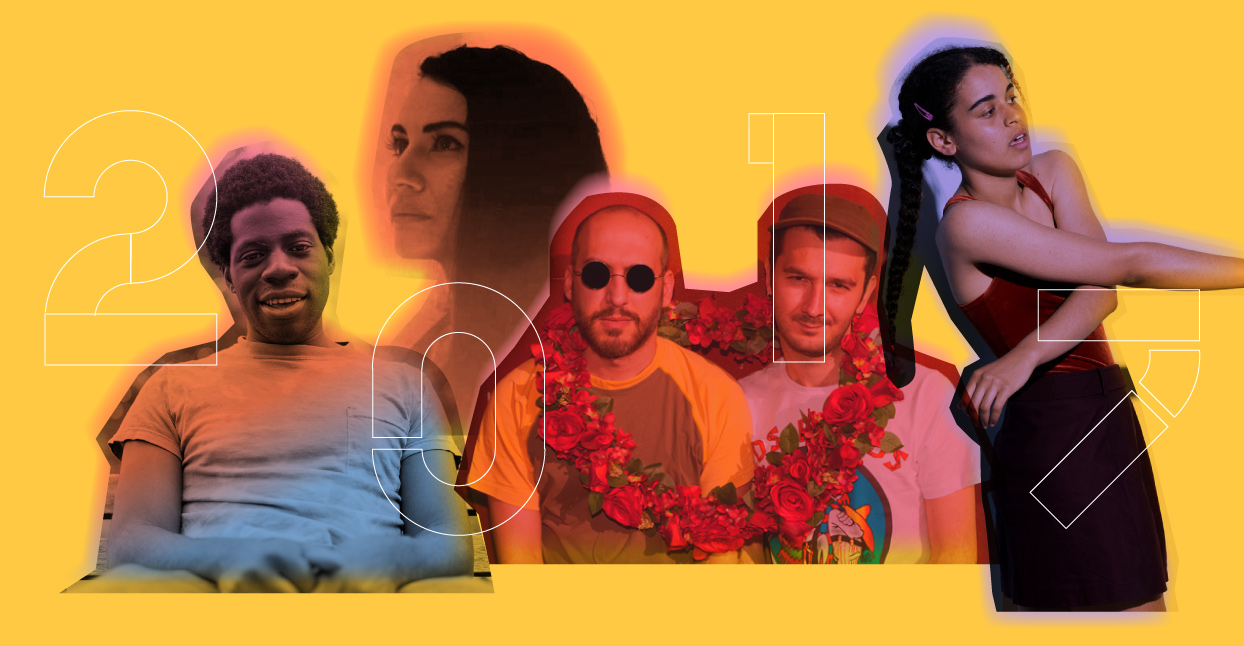 We'll be revealing the full list, 20 albums at a time, this whole week.
Last year, the Bandcamp Daily staff put together our first "Best Albums of the Year List," 100 albums we felt defined 2016 for us. At the time I remember thinking, "This is tough, but it will probably get easier as the years go on." Now, one year later, I'm realizing that I was wrong. The truth is, the world of Bandcamp is enormous, and it contains artists from all over the world, in every conceivable genre (including a few who exist in genres of their own invention), and at every stage of their career. The fact of the matter is, any list like this is going to fall short because, on Bandcamp, there is always more to discover. Right now, there's probably someone in their bedroom in Buenos Aires, making a record on their computer that is going to end up on next year's list. So as comprehensive as we've tried to make this list, we realize that, even at 100 albums, we're only scratching the surface of what's available. The albums that made this list, though, were the ones that stayed with us long after they were released—the ones we returned to again and again and found their pleasures undimmed, and their songs still rewarding. These are the Best Albums on Bandcamp in 2017.
The NON Worldwide collective, a group of African diasporic artists making challenging, experimental electronic music, has Richmond, VA producer Chino Amobi at their center. Paradiso is his first full-length. We've spoken much of the dystopian present this year as a culture, but there's no other work I can think of that captures the brittle, brutal uncertainty that is the wage of centuries of colonialism and imperialism like this vivid record. "Blood of the Covenant" conjures the image of a sputtering fluorescent electrical grid, where "Antikeimenon," with its blooming horns and fried glassine punctuation over circular rhythms, feels like a battle between the folkloric and the apocalyptic. "The Floating World Pt. 1," a slice of sweet pop, backs up to "The Floating World Pt. 2," with its choral pads and dark sermon; binaries are for suckers. And is there a better sonic distillation of Charlottesville than "Dixie Shrine"? To make something meaningful from something ugly—that is one of art's best impulses, and what is at Paradiso's core. Angels and demons fight shoulder to shoulder here; it's much more realistic than Dante's ordered world.
Read our interview with Chino Amobi.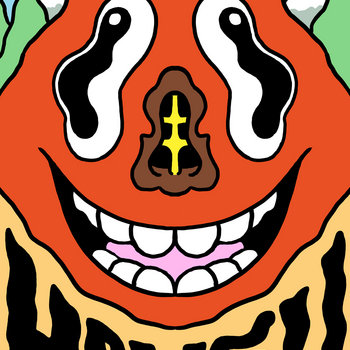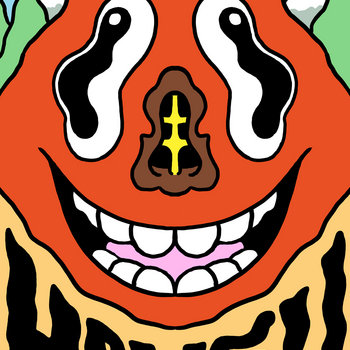 Merch for this release:
Compact Disc (CD), Cassette
For their second album, New York's Kill Alters became a trio, adding the forceful rhythms of musician and visual artist Hisham Bharoocha to Bonnie Baxter's bold singing and Nicos Kennedy's swirling electronics. The result is a hyper-kinetic work filled with hypnotic chants and pounding rituals. As with their debut, the group deals in tough subject matter—childhood abuse and trauma—but there's a bright energy to No Self Helps. It's catharsis with light at the end of its dark tunnel.
Read our interview with Kill Alters.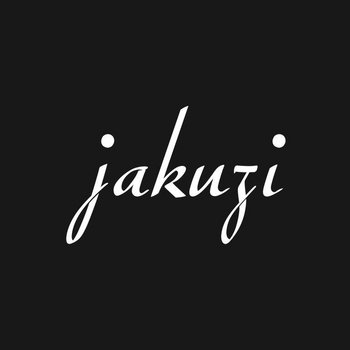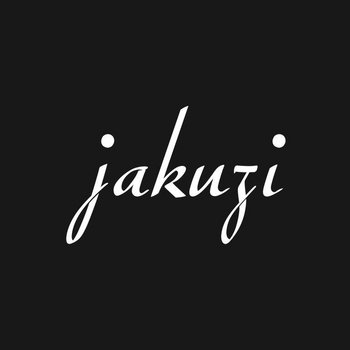 Merch for this release:
Vinyl LP, Compact Disc (CD)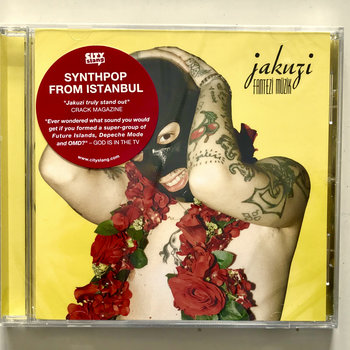 Who would have thought that Turkish disco pop would sound like this? Released via Berlin label City Sang, Fantezi Müzik is brilliant in its absurdity. Unless you speak Turkish, the words won't mean much, but given the waves of synths and pitter-patter drum machines, I imagine these are overwrought love ballads—like the over-the-top hits of Flock of Seagulls. (There's some Gary Numan in there, too.) Each track evokes a polyester-suited singer playing to an empty dancefloor and blinded by a giant glittering disco ball. Fantezi Müzik is all glorious synths and woeful male vocals, and listening to it is the most fun we've had all year.
Read our interview with Jakuzi.
Merch for this release:
Cassette, 2 x Vinyl LP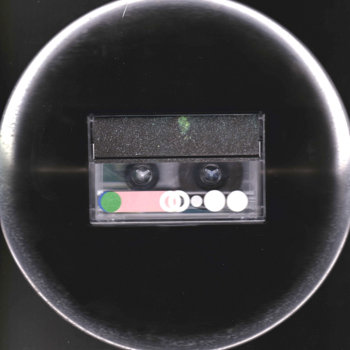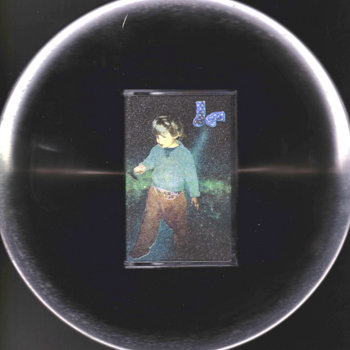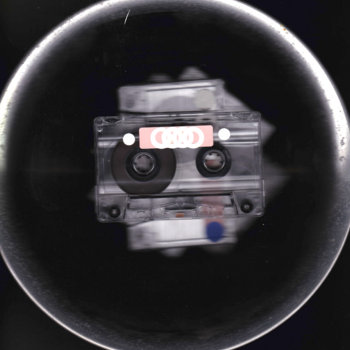 Californian lo-fi fusioneer Salami Rose Joe Louis cooks a mean sauce. It tasted great on her debut album Son Of A Sauce last year, and it tastes even better with this year's extended family member, Zlaty Sauce Nephew. Like all the best cooking, few ingredients are necessary; it's all about how she brings them together in her analog kitchen. Aquatic guitar shimmers, twinkling keys, sparse beats, rusty old-timey organs, and her somnambulant vocals combine to create 32 innocent, playful, and disarming moments. Some are transitory vignettes ("Cloudy" or "Shiny!") and others are full stories, cramming entire worlds into their short two-minute lifespans ("Are You A Glacier" or "Too Caught Up"). But all of the tracks whimsically linger just out mind's reach ensuring you hear an entirely different album every listen.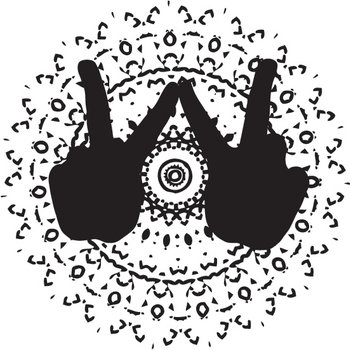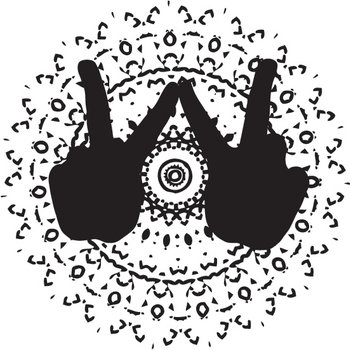 Toronto's Weaves introduced themselves to the world on their promising 2016 self-titled debut. But on Wide Open, the band ups the ante on songwriting, sound, and ambition: Wide Open is a scrappy punk-soul opus that mixes the band's low-key arena-rock ambitions ("Walkaway," "La La") with lead singer Jasmyn Burke's subtler moments of roots-pop introspection ("Gasline," "Grass"). The result, an album that's equal parts juvenile humor, punk transcendence, and self-assured seriousness, is one of the most accomplished unadulterated rock 'n' roll statements of the year.
Read our Album of the Day piece on Wide Open.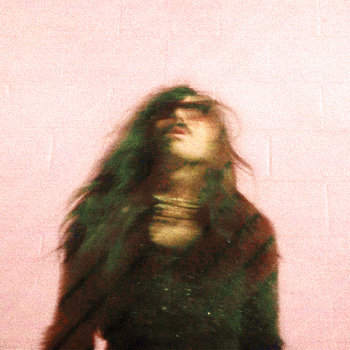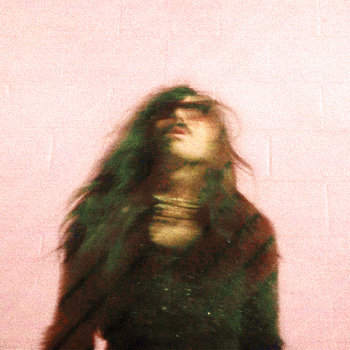 Merch for this release:
Cassette
If the latest Fever Ray record wasn't quite weird enough for you, Martyr Complex has you covered. Pulsating, twisted, and hyper-accelerated electronics erupt and intertwine with vocals so distorted and treated that it is capable of creating—on the surface—some sort of Chipmunk-filled hellscape. However, such extreme sounds often dissolve to reveal heartfelt melodic pop. The album is equal parts intense noise catharsis and thoughtful melody, unscrambling as it goes along and morphing into a truly unique, genre-splitting record.
Read our interview with Oblivia.
Merch for this release:
Compact Disc (CD), Vinyl LP
At this point in human history, to describe a record as being "set in a dystopic future world" is the stuff of cliches. Whether a result of our current political climate or just the latest stop in electronic music's evolution, it seems like nearly every record is set in a dystopic future world. So let's say this instead about Concrete Desert: It's set in our world, a world of hulking, abandoned concrete shopping centers, where the sky is choked with pollution and the rivers are thick with oil. Its bleak, crackling sheets of sound, funereal rhythms, and unsettling minor-key melodies are the sound of a planet decaying and turning to ash, right before our eyes.
Read our interview with The Bug and Earth's Dylan Carlson.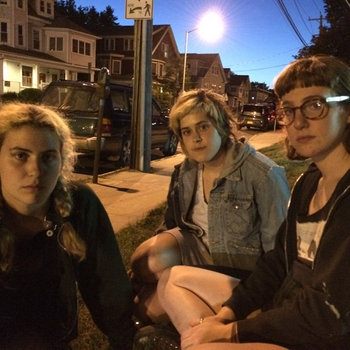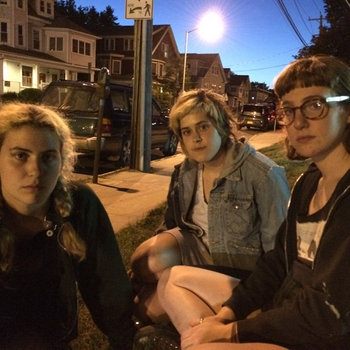 Merch for this release:
Vinyl LP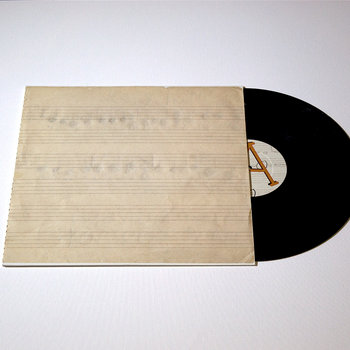 "Why Didn't I?," the opener to Palberta's seventh album, Bye Bye Berta, is the sound of anxiety, the overlapping repetition of intrusive self-questioning thoughts (too much, too late) given voice by the trio's sickeningly smooth harmonies and held up by a rickety spiral staircase of discordant guitar that coils upward into smoke. The reason these experimental post-punkers are so worthwhile a listen is not just that they're skilled at evoking difficult emotions, but that they're so versatile and so playful, choosing a right turn just when you learn to expect a left. Bye Bye Berta zooms from the deathly prickle of "Why Didn't I?" to the the ominous, jagged noise of "Jaws" to the ghostly "She Feels That Way" to the Delta 5-esque "Holiday" to the strangely tender "Honey, Baby"—formulaic, they are not. On their previous releases, particularly My Pal Berta and Shitheads in the Ditch, they felt like a more tentative band, curiously and carefully prodding their way forward; here, they feel fully in control of their experiments, making Bye Bye Berta a magnificent fever dream full of endlessly fascinating traps.
Read our Album of the Day piece on Bye Bye Berta.
A thrilling riposte to last year's album .- – . . . . . . . -. – . – . . (translated to Absence, in Morse code), Presence raises the mysterious cosmic death metal duo Mesarthim's reputation for the unexpected to ball-curving new levels of fusion. From the moment the soft orchestral opening of "Eschaton Part I" jackknifes into a bloodied salvo of riffs, the choral theatrics, trance, glitch, and loin-girding metal right the way through to the final triumphant balance of scorchingly positive synths and dueling guitars of "Presence." Mesarthim's unique sense of alchemy continues to enthrall layer by dramatic layer.
Read our interview with Mesarthim.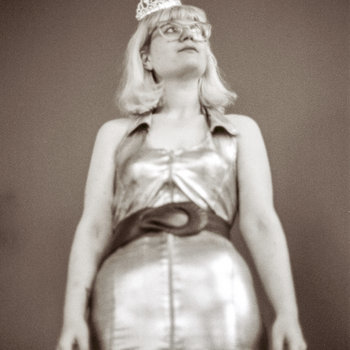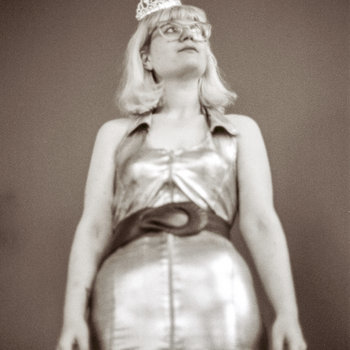 Merch for this release:
Compact Disc (CD), Vinyl LP
So much heavy thinking lies behind this concept album that it arrives with its own accompanying essay covering the narrative of Western cultural identity, heteronostalgia, and the hierarchy of discriminations. Thematically, it's serious and intellectual stuff, but that hasn't made Ocher's music overly solemn, veering as it does between guitar-based psych jams, ambient soundscapes, cosmic pop, succinct moments of abstractness, stripped-back minimalism, and other assorted types of accessible oddness. The West Against The People is both highbrow and fun—no easy balance to pull off.
Read our interview with Mary Ocher.

Nnamdi Ogbonnaya
Drool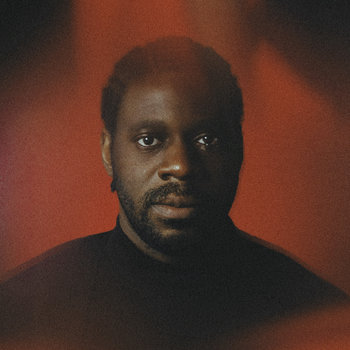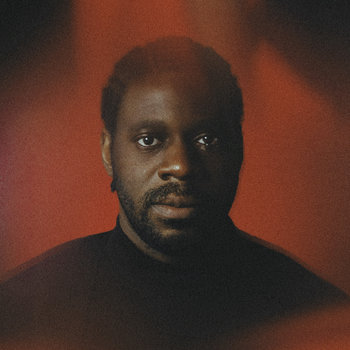 Merch for this release:
Vinyl LP,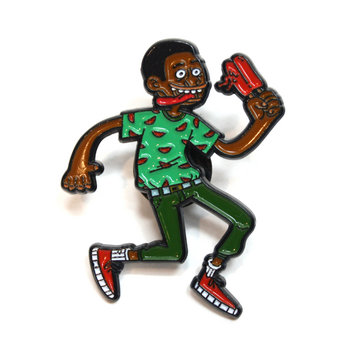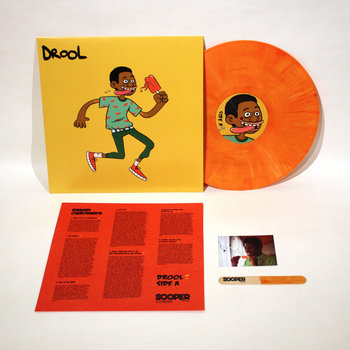 Some musicians fit into cozy little genre boxes, and then there are artists like Nnamdi Ogbonnaya. The Chicago DIY musician's debut album under his own name is a mildly schizophrenic long-player that thrills at every curve: Björkian electronic beats, hyperactive raps, and lyrical existential crises abound (sometimes all on the same track). There is humor and playfulness here, but there is also soul and ambition beyond measure. It's the sort of overflowing offering that either scares listeners away forever or makes them fans for life. We're firmly in the latter camp.
Read our interview with Nnamdi Ogbonnaya.
Merch for this release:
Vinyl LP, Compact Disc (CD)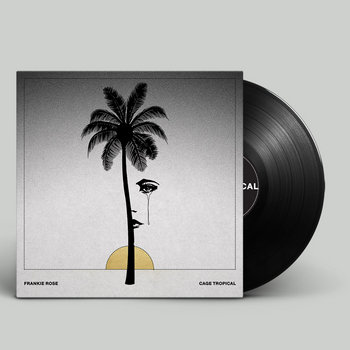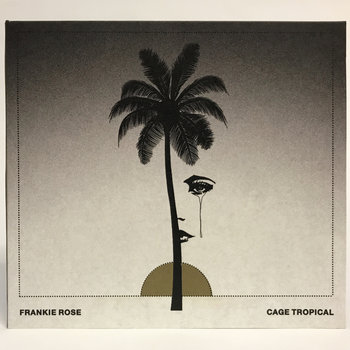 On her fourth full-length album, Frankie Rose delivers a potent punch of dreamy L.A. synth-pop that amounts to the most self-assured record of the Brooklyn songwriter's career. Rose navigates her supremely well-crafted ethereal soundscapes with a mature sense of self-awareness and perspective. "I'm done wasting my time in this sorry state," the former Vivian Girls member sings, "right now, hitting my head on a certain fate." On Cage Tropical, Frankie Rose starts anew by embracing melody and mystery.
Read our interview with Frankie Rose.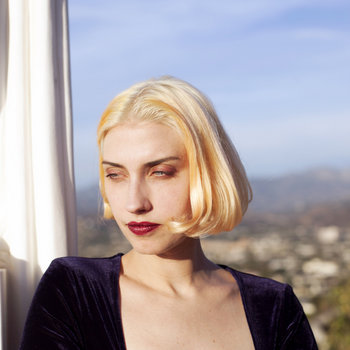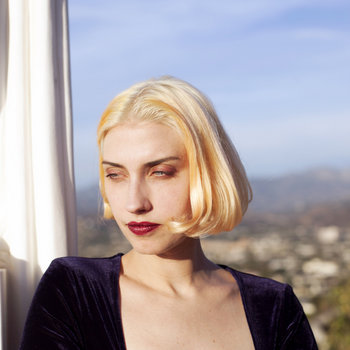 Merch for this release:
Compact Disc (CD), Vinyl LP, Cassette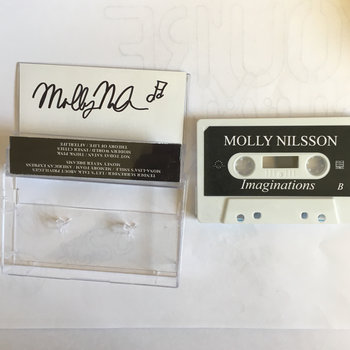 With its catchy choruses, DIY synth tones, and strict budget production, the lo-fi pop album Imaginations feels a bit like if Madonna had turned her back on superstardom and signed to the Not Not Fun label during the "hypnagogic pop" boom of the late '00s. That's not to say that this Berlin-based Swede's music belongs to a previous decade. As lyrics such "Let's Talk About Privileges" show, Nilsson's songs are explicitly tied to the now.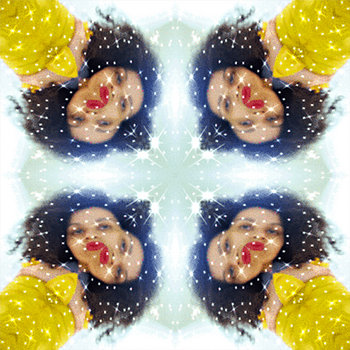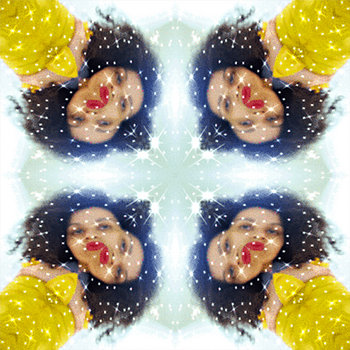 Merch for this release:
Vinyl LP, Compact Disc (CD), Cassette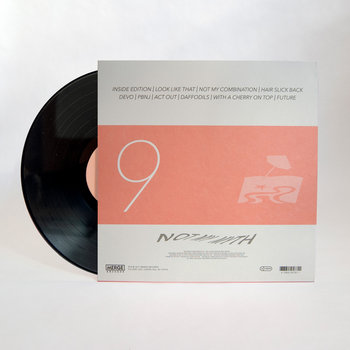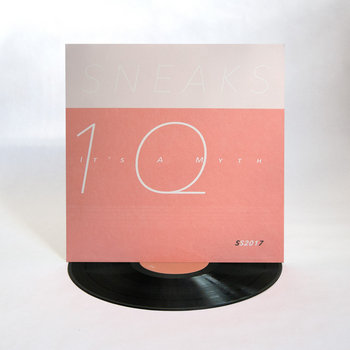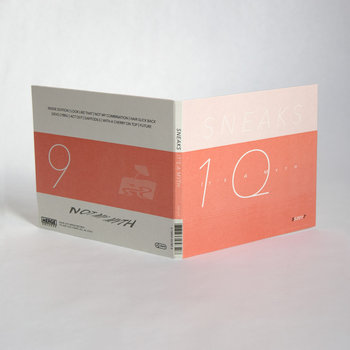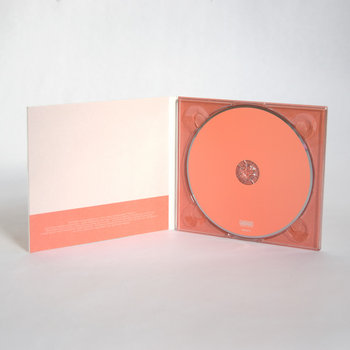 Critics can't seem to decide where Sneaks fit. Eva Moolchan's music has been labeled punk, post-punk, hip-hop, synth-pop, and more, and this record has drawn comparisons to everyone from Gang Of Four to Sleaford Mods and Aphex Twin. What's more, Moolchan has achieved this using just a bass guitar, drum machine, and pokerfaced, almost spoken word vocals. It's probably best just to picture her as the kind of one-off talent who can somehow make such a brief and sparse album seem so incongruously substantial.
Read our Album of the Day piece on It's a Myth.

Crooked Bangs
II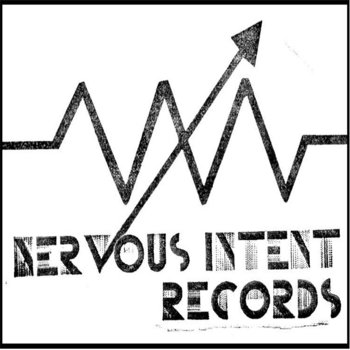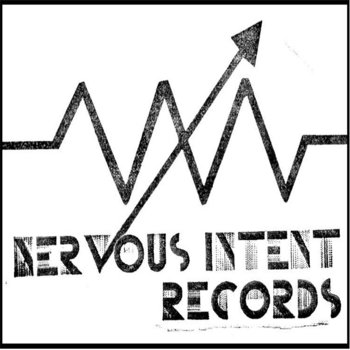 Merch for this release:
Vinyl LP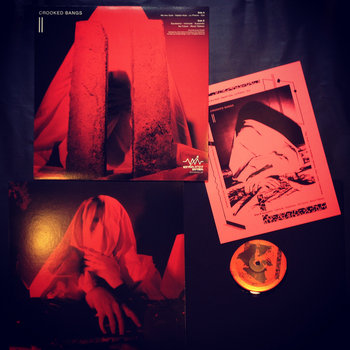 The second LP from the Austin trio Crooked Bangs is a fully-realized blend of thrashing metal, '90s indie, hardcore, or, as the band themselves call it, "dark punk noir." The 25-minute, nine-song album forcefully presents a dizzying rush of styles, sounds, and statements, with lead singer Leda Ginestra presiding over the band's impressionistic lyrics. With its unfussy production and dynamic sequencing, II also serves as a love letter to the band's well-established live show—a raw, raucous testament to a band at the peak of their powers, simply doing what they do best.
Read our Album of the Day piece on II.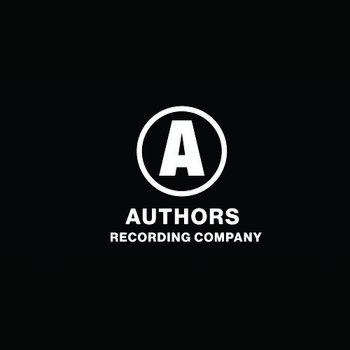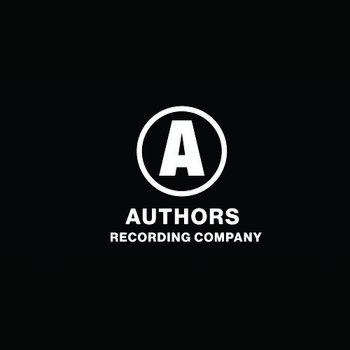 "I know my flow is full of contradictions," Jonwayne raps on "Human Condition," one in a bushel of standout tracks from his Rap Album Two (which, yes, follows a Rap Album One). Those contradictions are a byproduct of the emotional honesty that flows throughout the LP, which is precisely what elevates the moody, cinematic, and heavily orchestrated effort to high art. Jonwayne learned all the right lessons from rap icons like Big L and Notorious B.I.G., and, hopefully, the fact that he's writing so clearly about his struggles with addiction and depression means he'll be blessing us with new music for a long time to come.
Read our interview with Jonwayne.

Laurel Halo
Dust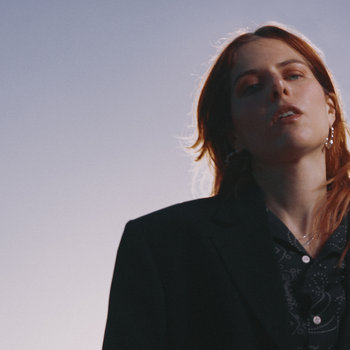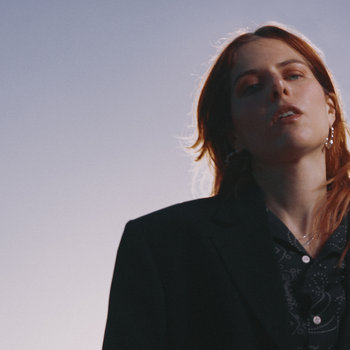 Merch for this release:
Compact Disc (CD), Vinyl LP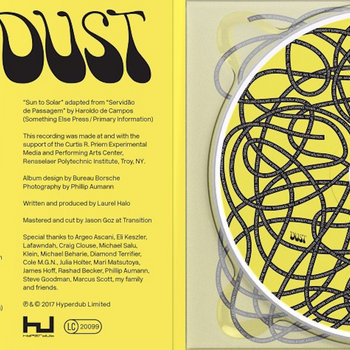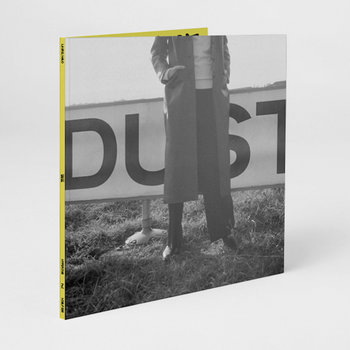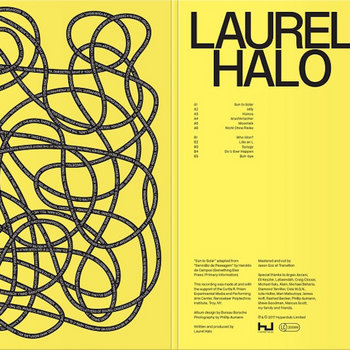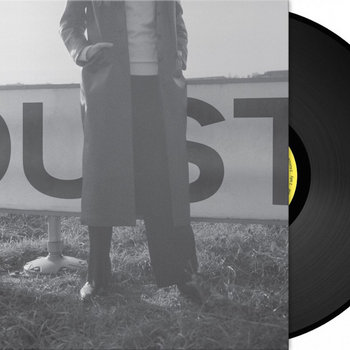 There's no denying that Laurel Halo's Dust is one of the most fascinating and bewildering releases in electronic music this year. On it, Halo artfully moves from dense, percussion-led compositions, like the abrasive and cinematic "Arschkriecher" and "Nicht Ohne Risiko," to the spoken word poetry/noise experimentation of "Who Won," to the sensual and slippery synth lines of New York-house inspired tracks "Jelly" and "Moontalk." (The latter ends in an orchestral crescendo that wouldn't be out of place on a film noir soundtrack.) Halo's soft, melodic voice takes center stage throughout Dust, giving the music a strange, almost supernatural sensibility. You could say Dust is the continuation of Halo's master class in electronic songwriting—a perversely clever, dark, and beautiful tour de force. Once you think you've started to figure out where Halo wants to take you with her music, she slips away into a wildly different directions, leaving the listeners intuition in, well, the dust.
Read our Album of the Day piece on Dust.
Merch for this release:
Compact Disc (CD), Vinyl LP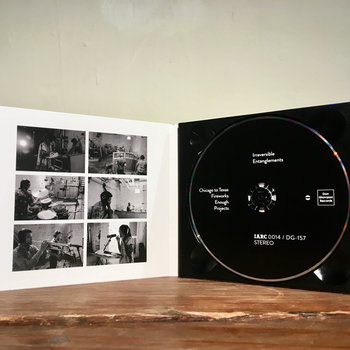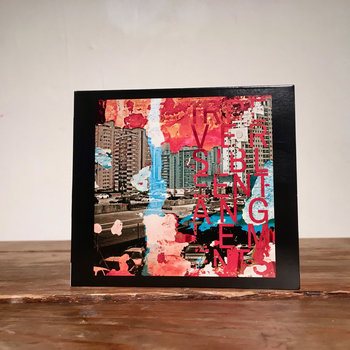 Camae Ayewa (aka Moor Mother) is mad as hell, and who can blame her? That guy is still in the White House, and the nation and the world are in utter disarray. Irreversible Entanglements is a volcanic free jazz release ("release" being the operative word), on which Ayewa, alto-saxophonist Keir Neuringer, trumpeter Aquiles Navarro, double bassist Luke Stewart, and drummer Tcheser Holmes pound out some very real aggression. Recorded in just one day in Brooklyn, Ayewa dissected black plight with potent fury, spitting combative bars that shot to the pain of it all. Sonically adventurous and avant-garde, it's an album that forcefully shakes your core.
Merch for this release:
Cassette, Vinyl LP, T-Shirt/Apparel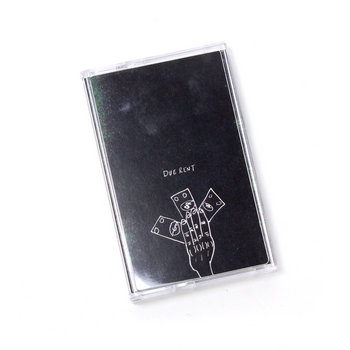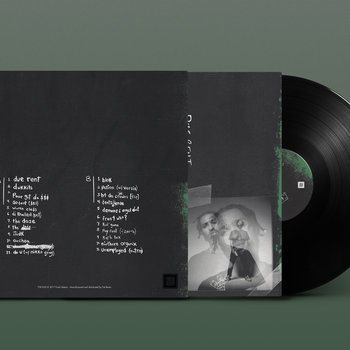 "This is a score to being a broke nxgga in AmeriKKKa—emphasis on the KKK," writes lojii, one-half of lojii & Swarvy, of Due Rent on the album's Bandcamp page. The 22 tracks, many of which barely break the two-minute mark, make for a vast voyage through remarkable contemporary hip-hop. The grooves and beats that skip and flutter are smooth and mellow, with nods to the old-school but entirely void of nostalgia. This is a sophisticated, thoughtful, and inventive modern hip-hop record that understands anger doesn't have to be loud.
Read our Album of the Day piece on Due Rent.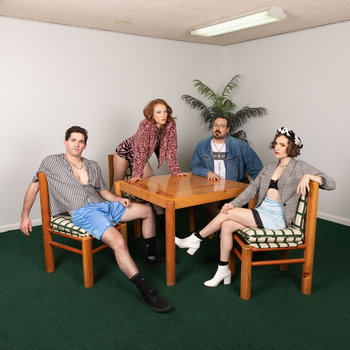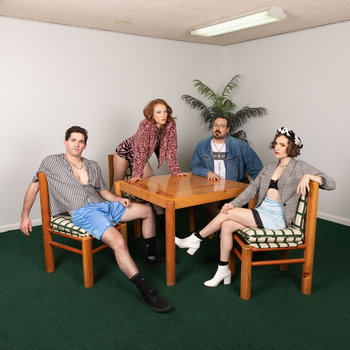 Merch for this release:
Cassette, Compact Disc (CD), Vinyl LP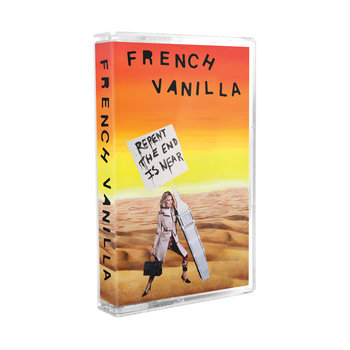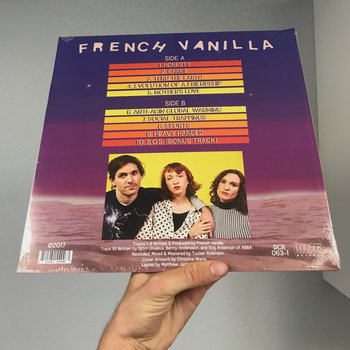 Art punk, post-punk, no wave: there are many genres L.A. punks French Vanilla could be filed under, but none can neatly contain the many nuances of their explosive self-titled debut, a record so self-assured that it's difficult to believe the band had little-to-no musical experience before forming. Hailing from a scene littered with fuzzy garage bands spouting peace-and-love platitudes, French Vanilla's glossy, unapologetically political tunes are sharp as a tack, full of biting angst and anxiety, with lyrics touching on everything from global warming to misogyny, all of them perfectly in tune with the times. From Ali Day's unstudied angular guitar riffs and Daniel Trautfield's bellowing saxophone to singer Sally Spitz's emotive wails and drummer Max Albeck's explosive, dance-worthy drumming, there are no wasted moments, no extra frills. And it all sounds so good, thanks to stellar mixing by Tucker Robinson, who gives each instrument room to shine—a plus for a band giving a modern twist to Au Pairs-style minimalism. French Vanilla aren't here for bullshit, yours or anyone else's. The record opens up with a tune called "Honesty," and that's exactly what they deliver.
Read our interview with French Vanilla.
---
The list continues this week:

December 11: #100 – 81
December 12: #80 – 61
December 13: #60 – 41
December 14: #40 – 21
December 15: #20 – 1