BEST OF 2017
The Best Albums of 2017: #40 – #21
By Bandcamp Daily Staff · December 14, 2017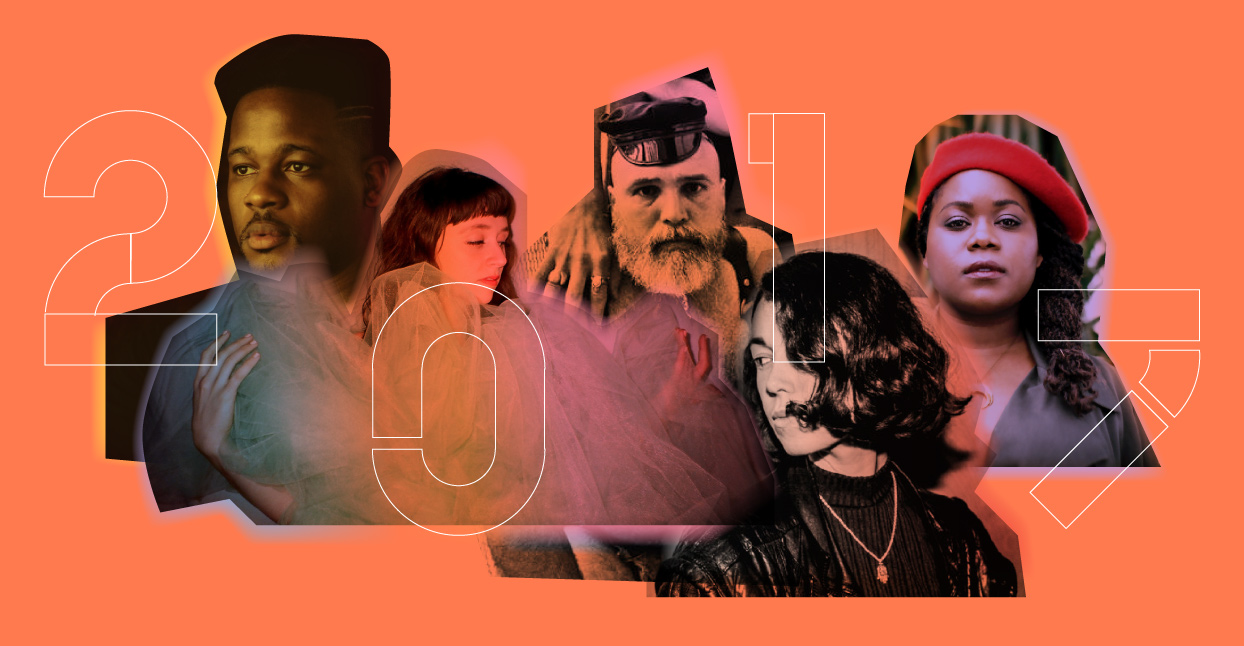 We'll be revealing the full list, 20 albums at a time, this whole week.
Last year, the Bandcamp Daily staff put together our first "Best Albums of the Year List," 100 albums we felt defined 2016 for us. At the time I remember thinking, "This is tough, but it will probably get easier as the years go on." Now, one year later, I'm realizing that I was wrong. The truth is, the world of Bandcamp is enormous, and it contains artists from all over the world, in every conceivable genre (including a few who exist in genres of their own invention), and at every stage of their career. The fact of the matter is, any list like this is going to fall short because, on Bandcamp, there is always more to discover. Right now, there's probably someone in their bedroom in Buenos Aires, making a record on their computer that is going to end up on next year's list. So as comprehensive as we've tried to make this list, we realize that, even at 100 albums, we're only scratching the surface of what's available. The albums that made this list, though, were the ones that stayed with us long after they were released—the ones we returned to again and again and found their pleasures undimmed, and their songs still rewarding.
Merch for this release:
Vinyl LP, Compact Disc (CD)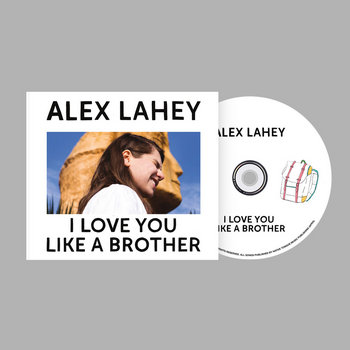 It'll be a little shocking if Aussie power pop songwriter Alex Lahey isn't an indie rock superstar by the time she releases her next LP. On I Love You Like a Brother, from the heart-melting title track to the head-bobbing "Awkward Exchange," Lahey demonstrates the same perfect balance of radio-ready pop savvy and confessional lyricism that once put Cheap Trick and Weezer on the map. Not bad for a songwriter who's still in her early 20s.
Read our interview with Alex Lahey.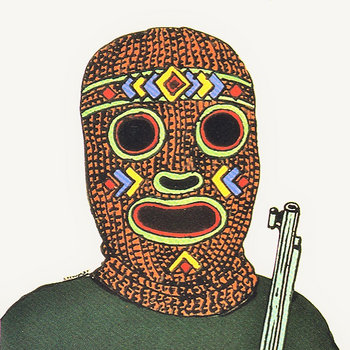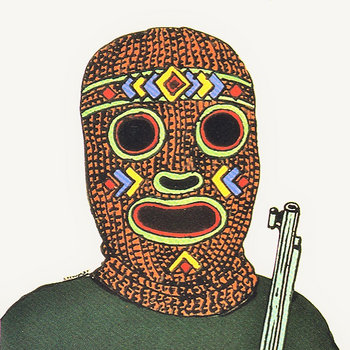 Merch for this release:
Cassette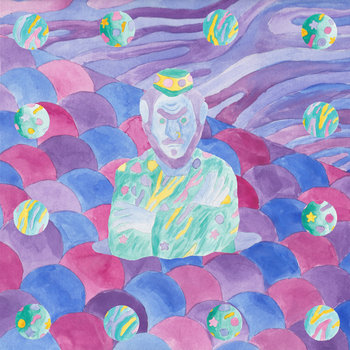 Realness seeps from Portland, Maine art-rapper milo's every pore. You can hear it in his wry observations—his razor's edge wordplay that frequently commands real-time replays, the spacey Madlib-style beats he ties his lines around, and even the way he laid down his third album in the space of 24 hours. Each track on who told you to think??!!?!?! was recorded in one take, making the end result feel like you're sitting in Daddy Kev's Cosmic Studio, feeling milo's barbed-bar lure, word for word, reference for reference. Flashing and flexing between nerdy confidence ("I be to rap what Keynes be to Locke / What scenes to be plot") to complex irony and self-depreciation ("They were convinced Sufism was expressed by hat choice / Auto dictate my didact and map it to black noise") often within the same verse, milo's latest quest for realness is his best so far.
Read our interview with milo.

Zara McFarlane
Arise
Merch for this release:
Vinyl LP, Compact Disc (CD)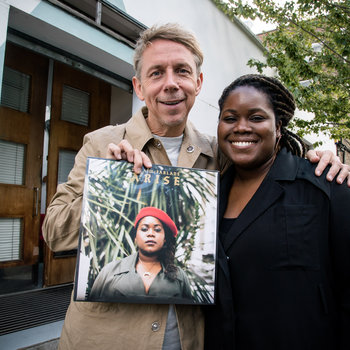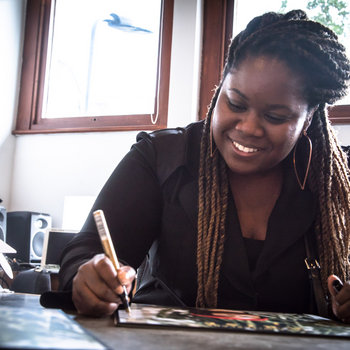 Released on British DJ Gilles Peterson's Brownswood Recordings, Arise, McFarlane's third album, explores the intersection between jazz, soul, reggae, and a variety of other cross-continental sounds through her British-Jamaican identity. The album is loaded with fizzing, tip-tap drums, gentle piano tinkles, unraveling sax, deft instrumentation, and a sheen of production that matches the glow of McFarlane's deeply versatile vocals. She even successfully takes on the stone-cold Congos classic "Fisherman" and manages to add something unique and contemporaneous to it.
Read our interview with Zara McFarlane.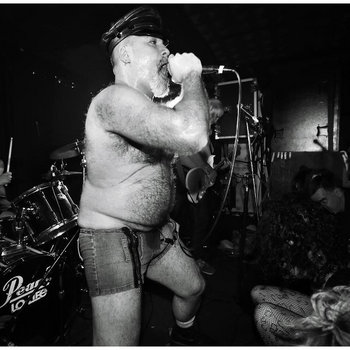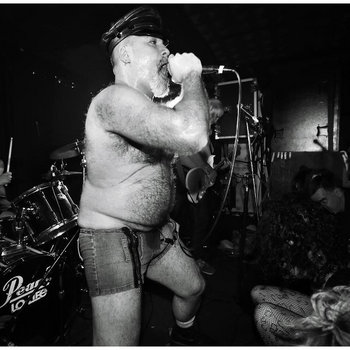 Facades is Limp Wrist's first collection of tracks in nearly a decade, and the band's full return to the spotlight feels, not only timely, but incredibly necessary—a triumphant, clobbering but dance-worthy sucker punch to conformism, homophobia, homonormativity, racism, nativism, and everything in between. Frontman Martin Sorrondeguy's piercing vocals deliver the stories that form the fabric of the LGBTQIA experience—from coming out, to age discrimination inside the community, to identity, camaraderie, and heterosexual privilege. Everything about Facades seems to be designed to disarm and uplift in equal measures, up to the abrupt twist in the end, where the record turns from pure hardcore to dance party at the drop of a hat. Not only have they created a poignant record, but an incredibly fun one too.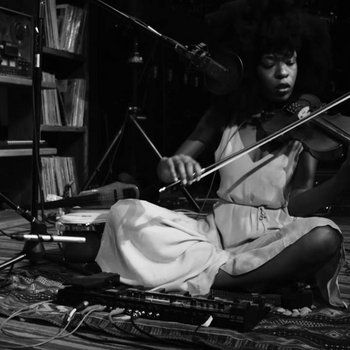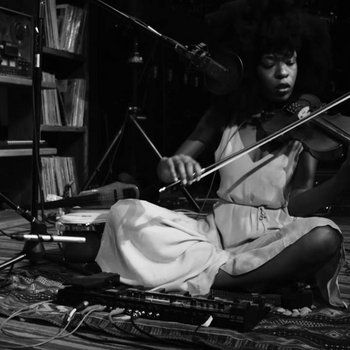 Merch for this release:
Vinyl LP
Before Sudan Archives came into my radar, I'd never heard a violin played in such an innovative way—with every one of its parts, from strings to fingerboard, used to create dense, thought-provoking, and sensual electronic folk, full of the same textures that form the backbone of Northeast African music. On her self-titled debut, Sudan Archives layers her unique, sometimes elastic, violin playing style with hip-hop beats, syncopated percussion, and bass. Her soft, velvety voice tell tales of lovers who won't stay ("Oatmeal"), loneliness, self-expression, and, ultimately, finding peace in this strange world.
Read our interview with Sudan Archives.
Merch for this release:
Vinyl LP, Compact Disc (CD), Cassette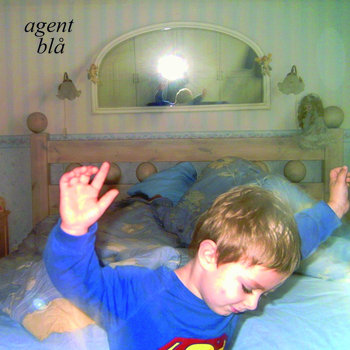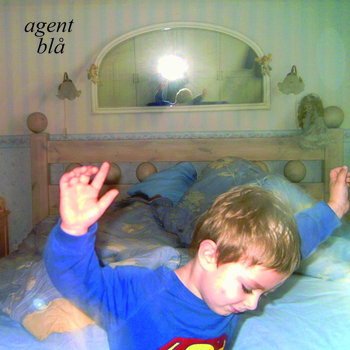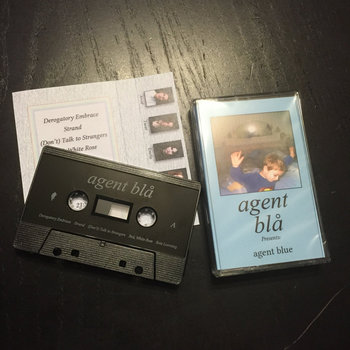 Urgency is the watchword for Gothenburg, Sweden's Agent blå. Their debut is a frenetic batch of goth punk with music that shines bright and lyrics that make desperate demands. Frontwoman Emelie Alatalo's frustrated command of "Tell me what the fuck are we doing?" on the record's lead single "Rote Learning" is exasperation at its most delectable—she and her band tell stories of love, loss, and confusion over 10 nearly-perfect dream pop tracks. The songs build and collapse, asking its listener to behave in exactly the same way. It's impossible not to obey.
Read our Album of the Day piece on Agent blå.
Already recognized as a milestone in the prolific career of the hermetic songwriter Phil Elvrum, A Crow Looked At Me is an unflinching and devastating meditation on what it means to cope with the absence of a loved one. Comprised almost entirely of spare guitar figures and Elvrum's hushed vocals, the album recounts the near-sudden death of Elvrum's wife, the musician and visual artist Geneviève Castrée; it was recorded in the room where she died, using her instruments. Dizzying in both its power and its simplicity, it is vital music, reminding us to never take love for granted.
Read our interview with Mount Eerie.
Merch for this release:
Compact Disc (CD)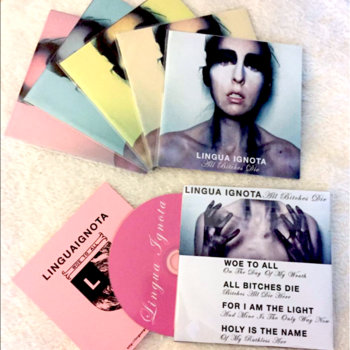 Even with the #MeToo movement's supposed revolutionary overtones, 2017, as with most years, was a shitty time for survivors; with a self-described pussy-grabber acting as our commander-in-chief, how could it not be? On All Bitches Die, the classical vocalist Kristin Hayter (who makes haunting experimental noise as Lingua Ignota), a survivor herself, tears her mind, body, soul, and voice asunder—the artist's trauma, ferociously sublimated. However mired in pain, the record ultimately stands as a testament to resilience, defiance, and deep down in the shadows, a glimmer of hope.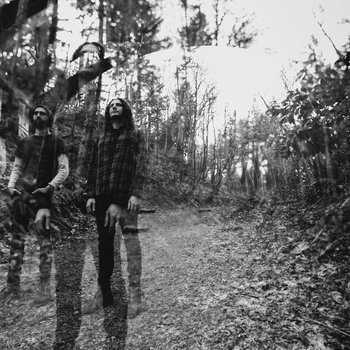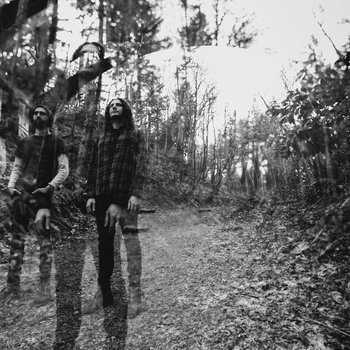 Merch for this release:
Compact Disc (CD), 2 x Vinyl LP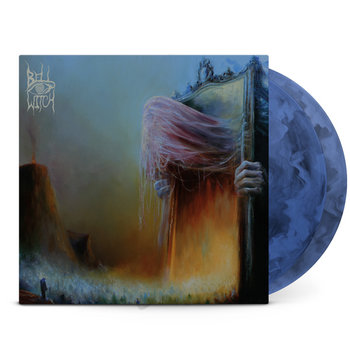 The Seattle duo Bell Witch claim death as their muse, tapping into the wellsprings of abstract sorrow as a show of transcending strength. Less an album than an extended lament, Mirror Reaper—Bell Witch's third studio effort and their first since the death of co-founding drummer and vocalist Adrian Guerra last year—discards this moribund smokescreen, laying the band's stark pain. Profound talent bare on passages like "The Words of the Dead," on which Guerra's posthumous growls take center stage.
Read our interview with Bell Witch.
Merch for this release:
Vinyl LP, Compact Disc (CD)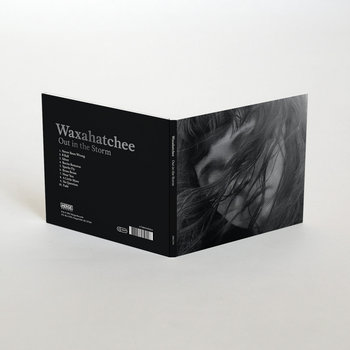 Since Katie Crutchfield first started recording as Waxahatchee in 2011, she's excelled at a turning highly personal stories into instantly relatable anthems. In the beginning, those tales were often delivered by just Crutchfield and her guitar. But over the last few years, Waxahatchee has evolved into both an ace live band and a powerful vehicle for its leader's barefaced brand of self-reflection. Waxahatchee's latest, this year's Out In the Storm, is a triumphant—and often downright ripping—meditation on the slow slide of a toxic relationship. It's a sharp, and at times ruthless account of getting lost in someone else, but more importantly, it's a dynamic look at what it means to find yourself again.
-Aly Comingore
Read our interview with Waxahatchee.
Merch for this release:
Vinyl LP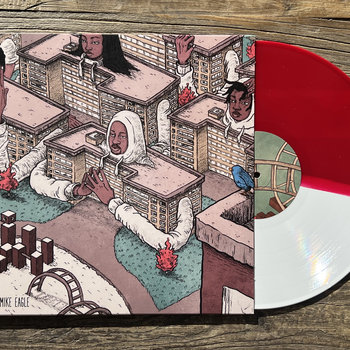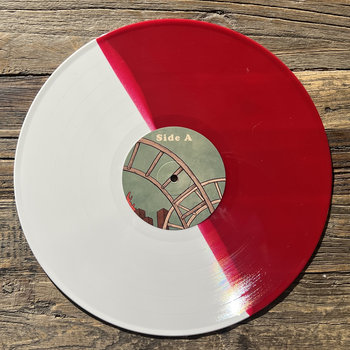 Open Mike Eagle's Brick Body Kids Still Daydream is the story of destruction, of black lives lost to bureaucratic ineptitude and racism, of displacement in one's own home. The album chronicles the fall of the Robert Taylor Homes in Chicago, buildings at one time created to be the largest housing project in the country. Many of Eagle's relatives lived there, and now, living in L.A., the art rap innovator has a uniquely personal and incisive perspective on our American ills—specifically, the way we treat black Americans and our most impoverished citizens. He trades his signature, rapid fire wit for something more scathing, aiming barbs at the elite class and empathy toward those affected by them. With Brick Body Kids Still Daydream, Open Mike Eagle has found the perfect middle ground between blistering humor and humanistic portraiture. It's his strongest work yet.
Read our interview with Open Mike Eagle.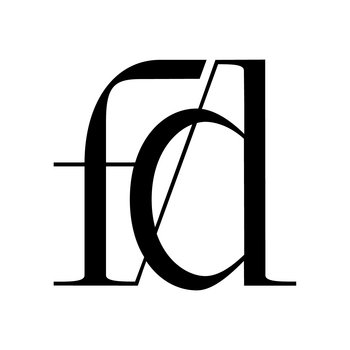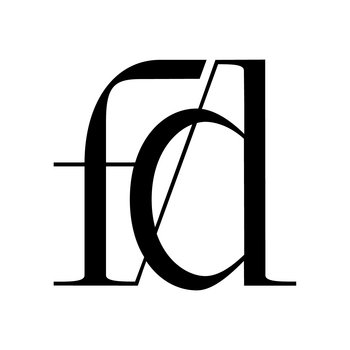 Merch for this release:
Vinyl LP, Compact Disc (CD)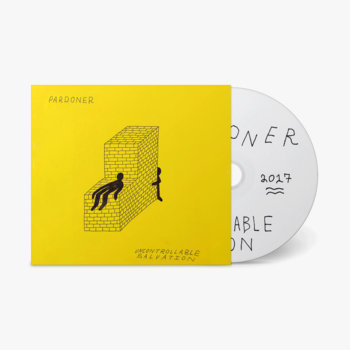 This San Francisco band's love letter to the pre-millennial definition of "indie" is a propulsive, twisty delight, its rubberized riffs, explosive drumming, and sneered in-jokes adding up to fuzzed-out bliss. "Blue Hell" combines C86 chime and Jade Tree muscle with Max Freeland's yelp, which recalls a Mark E. Smith of the Bay Area; "Hint" piles up its giddy, distorted riffs until they take flight into a full-on distorto-pop anthem. The seven-minute closer "Don't Stop Believin' In Me," which throws elbows before blossoming into a last-call glass-raiser, is a triumphant sendoff that doubles as an argument for its titular declaration.
Read our interview with Pardoner.
Merch for this release:
Compact Disc (CD), Vinyl LP, T-Shirt/Shirt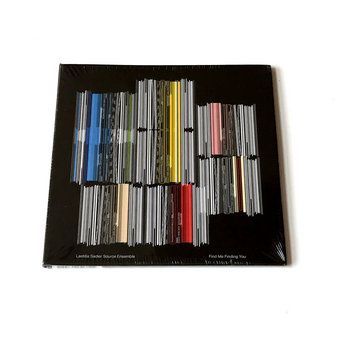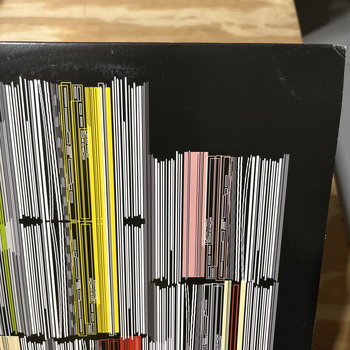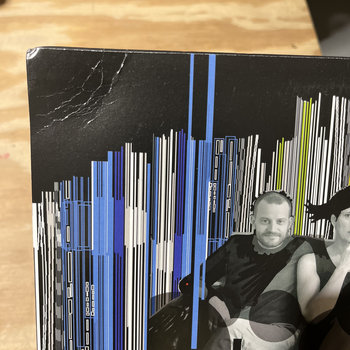 The debut from French musical explorer Laetitia Sadier's newest collective is a study in textures, with her ever-assured alto weaving in and out of starlit pop chansons that incorporate handclaps, coronets, and even the sighs of Hot Chip's Alexis Taylor (her duet partner on the fever-dreamy "Love Captive"). There's a bit of wow and flutter, too; on "Committed," she murmurs over whirling drones and looped riffs, while the burbling synths of "Sacred Project" add heat to Sadier's deliberate phrasing and her backing choir's cloud-borne harmonies. But those callbacks to her past help Find Me Finding You feel like an invitation to follow Sadier into the future.
Read our Album of the Day piece on Finding Me, Finding You.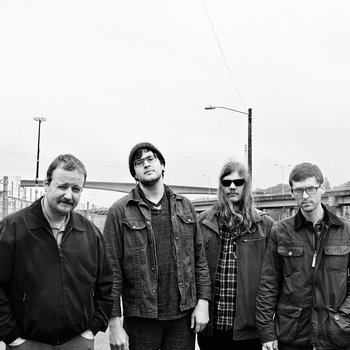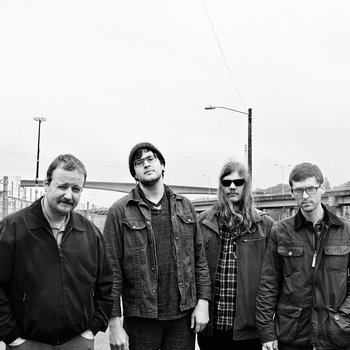 It's been thrilling to watch Protomartyr come into their own. The Detroit group's first two albums were dark, cynical, gnarled post-punk, building groundwork. Their third both expanded and refined what they'd been building. On Relatives in Descent, they've taken another great leap forward, catching fire in a Promethean sort of way. These are songs that translate well both to those steeped in punk micro-scenes and those who have less familiarity with the form, much like how The Fall, their closest sonic analogue, did at their best. Rather than roiling with constant, claustrophobic tension to the point of near-unbearability the way they did in the past, the material on Relatives in Descent all crack open in one way or another (see the incredible "My Children," which starts as needling, abstract meditation and builds to a dynamic break where Greg Ahee's guitar lead spins it out into a much fuller composition; it's like watching a geode get halved). Singer Joe Casey's lyrical material here is both less bluntly direct than on past efforts and more compassionate; though he's still not afraid to indict and (self-)critique ("Male Plague"), he's also searching through the rubble of the world's violence for the kind of personal connection that can be a salve in paranoid times, finding not just unending harshness in the human condition but fleeting, meaningful tenderness and vulnerability.
Read our Album of the Day piece on Relatives in Descent.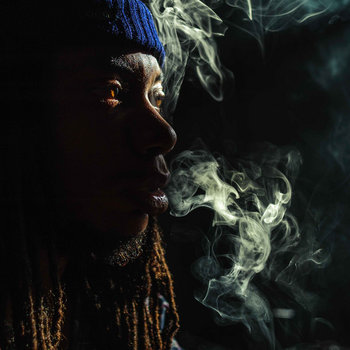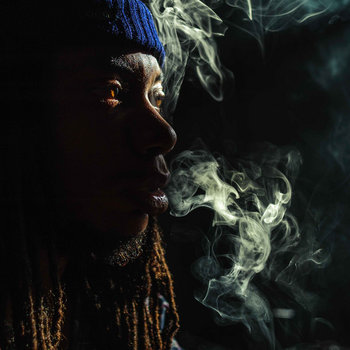 When Lando Chill debuted last year with For Mark, Your Son, the Tuscon, AZ MC used the LP format as a way to come to grips with life without his father, who passed away when Lando was just four years old. On The Boy Who Spoke to the Wind, he's once again using an album as a vehicle for personal growth, this time incorporating life lessons he learned while reading author Paulo Coehlo's 1988 novel The Alchemist. Throughout Wind, Chill pairs introspective lyrics with music that strikes an untouchable balance between Def Jux-era Aesop Rock and a bluesier Kid Cudi. The end result is a stunner, a candid journey of self-actualization in an increasingly unrepentant world. The Eno-esque keyboards peppered throughout these 15 tracks are simply a bonus.
Read our Album of the Day piece on The Boy Who Spoke to the Wind.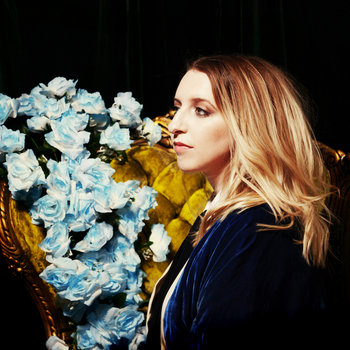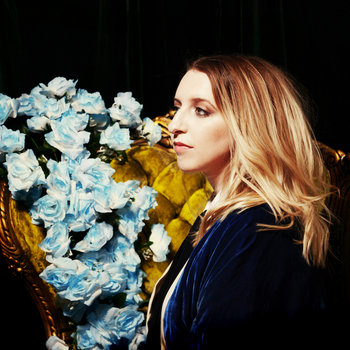 After recording and releasing four records as White Hinterland, Casey Dienel spent 2017 getting back in the groove of being, well, Casey Dienel. On Imitation of a Woman to Love, the Brooklyn-based musician trades White Hinterland's lush, ephemeral soundscapes for arrangements and lyrics that are bolder, weirder, and bracingly unapologetic. She lances everyday misogyny on "Chill & Natural," while "High Times" finds her paying tribute to the joys of casual sex. The vibrant art pop mixtape splices together the jerky rhythms of Dirty Projectors and Tune-Yards with sonic nods to Solange and Blood Orange's avant-garde soul music, St. Vincent's angular croon, and Tubeway Army's synthy futurism, sometimes in the same breath.
-Aly Comingore
Read our interview with Casey Dienel.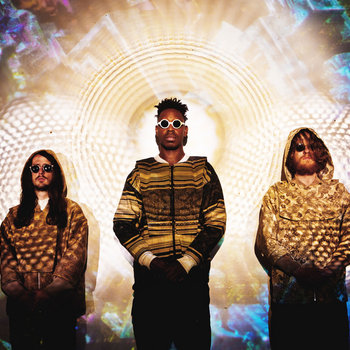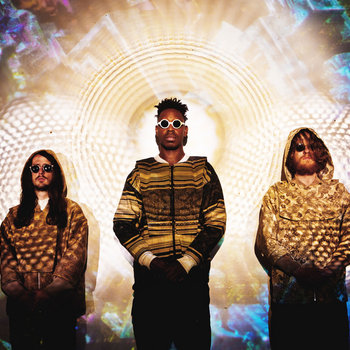 Merch for this release:
Vinyl LP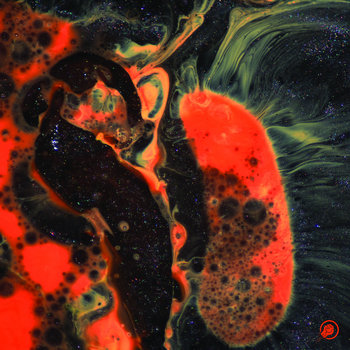 "This is a time of darkness, requiring an honest expression of our generation's rage, inertia, hopelessness but most importantly resilience, unity, and love." So goes the manifesto of this electronic jazz powerhouse. Anyone who has caught the explosive trio—Shabaka Hutchings on saxophone, Dan Leavers on synths, Maxwell Hallett on drums—live this year felt their full force, as their music reflects the zeitgeist of the age. Their second LP for Leaf, following Prophecy in 2017, captured the power and fury of the group's incendiary live shows, where jazz pogoing has become the norm. This is heavy psych punk jazz and freaky space funk that needs to be played loud.
-Andy Thomas
Read our Album of the Day piece on Death to the Planet.

Juana Molina
Halo
Merch for this release:
Compact Disc (CD), 2 x Vinyl LP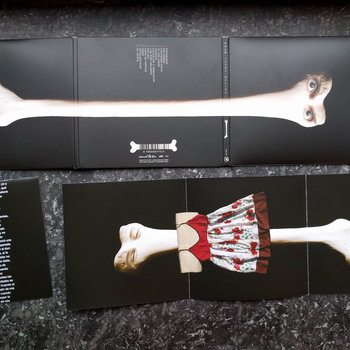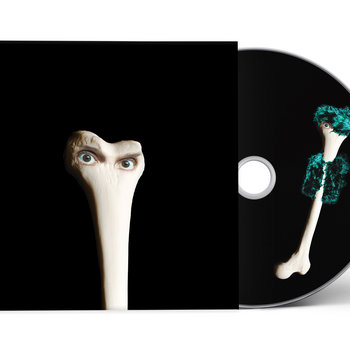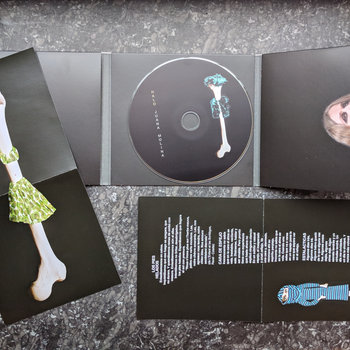 On Juana Molina's seventh album Halo, the Argentinian freak folk artist/TV actress delivers one of the most immersive releases of 2017, summoning a delightfully weird world based loosely on the folk tale of an "evil light" that floats above buried bones. Standout tracks like "Sin dones" and "In the lassa" utilize guitars and synths in wholly unexpected ways, deviating from conventional pop structures and opting instead for abstract, impressionistic arrangements full of sonic trap doors and unexpected leaps. Woven through Halo is Molina's distinct coo, at once menacing and whimsical; like everything about Halo, it inspires equal amounts of unease and glee.
Read our interview with Juana Molina.
Merch for this release:
Compact Disc (CD), Vinyl LP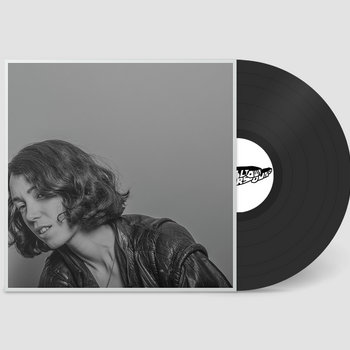 Kelly Lee Owens makes dance music for listeners who may think Cocteau Twins aren't ethereal enough. Not all of her debut is danceable, necessarily, but Owens's sense of rhythm and pulse is present, even when the beats turn wispy. When they get snapping—as they do often, and in surprising ways—the album reaches a fevered pitch fit for both celebration and contemplation. The vocal-intensive album shares affinities with others on Smalltown Supersound, the Norwegian label that plays home to Lindstrøm and Prins Thomas. "Arthur" pays tribute a fitting muse: the late, great disco dreamer Arthur Russell.
Read our Album of the Day piece on Kelly Lee Owens.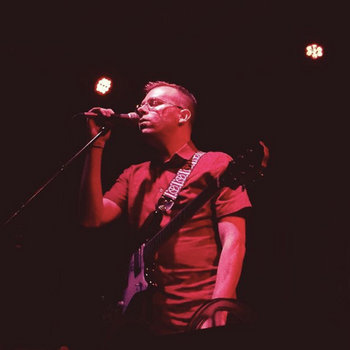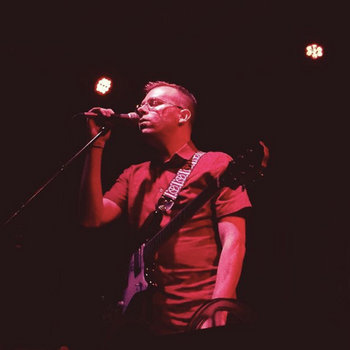 Merch for this release:
T-Shirt/Apparel, Compact Disc (CD), Cassette, Vinyl LP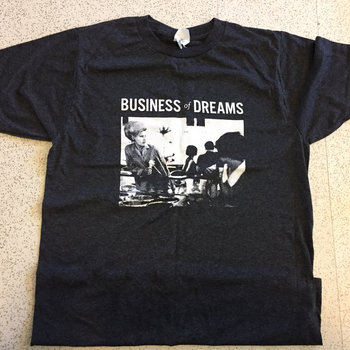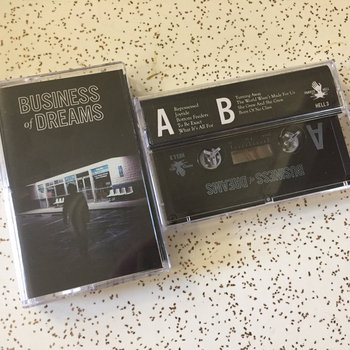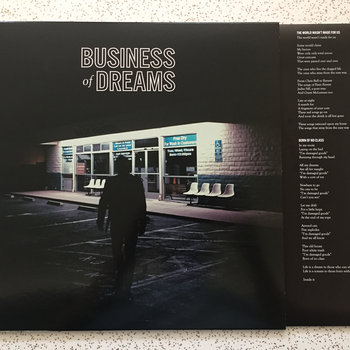 On Business of Dreams, Corey Cunningham allows himself to be more influenced by early New Order and The Field Mice than the angular post-punk that informs his bands Terry Malts and Magic Bullets. Working with that specific set of influences, the songs on Business of Dreams are still varied. It opens with the synth-pop of "Repossessed" and ends with acoustic guitars prominent in the mixes for "She Grew and She Grew" and "Born of No Class." Cunningham is a student of pop songwriting, not drum machines or reverb, and that skill and intuitive sense for melody is what invites people back. Clocking in at 29 minutes, Business of Dreams is built for repeated spins, and Cunningham's attention to craft makes each one of them worthwhile.
Read Corey Cunningham's entry in our Big Ups series.
---
The list continues this week:

December 11: #100 – 81
December 12: #80 – 61
December 13: #60 – 41
December 14: #40 – 21
December 15: #20 – 1