BEST OF 2017
The Best Albums of Winter 2017
By Bandcamp Daily Staff · March 24, 2017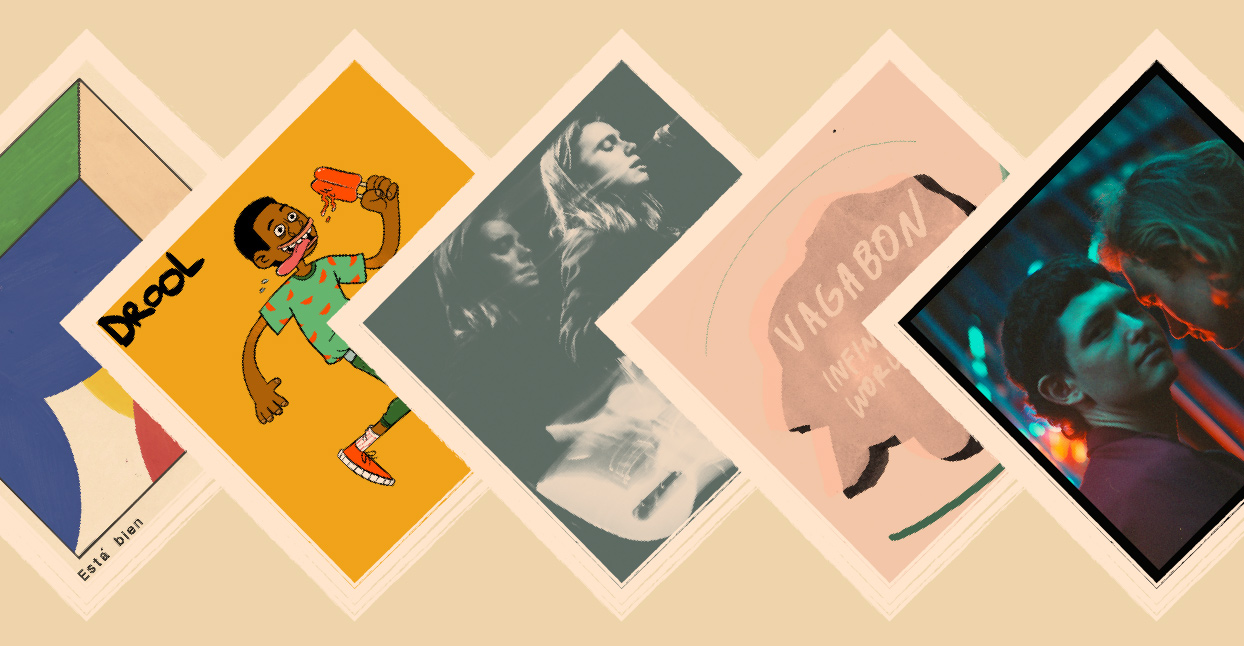 Welcome to the first of our seasonal round-ups of the best albums on Bandcamp! Every three months, the Bandcamp Daily editorial staff will be combing through the stacks to present our favorite records of the year to date. This inaugural installment of our Quarterly Report also kicks off a new feature on Bandcamp Daily: 7 Essential Releases. Every Friday, we'll highlight six albums we loved from the previous week, plus one older record you might have missed. And so, without further ado, here are our picks for the Best Albums of the Winter.
An early contender for Best Album of the Year, The Navigator takes the life story of Hurray for the Riff Raff frontwoman Alynda Lee Segarra and filters it through a thin lens of fiction, imagining a teenage runaway growing up in the Bronx who visits a witch in search of answers and wakes up to find her city has been taken away from her. In real life, Segarra was a teenage runaway, disappearing from her aunt's home to go to all-day punk shows at New York all-ages venue ABC No Rio and, finally, slipping out once and for all in the middle of the night to ride freight trains across the country, eventually ending up in New Orleans. But a funny thing happened on Segarra's journey to her first autobiographical record: the world changed around her, becoming curdled and hateful and ugly, and giving new, awful resonance to lyrics like, "The politicians, they just squawk their mouths/ they say 'We'll build a wall to keep them out.'" Over the course of The Navigator, Segarra embraces her Latinx heritage and casts an unsparing eye on the injustices visited upon her people over the course of decades. Musically, she's shucked the roots-rock that defined her early work in favor of a stunning hybrid of '60s and '70s NYC rock (think the Velvet Underground and John Lennon's Mind Games) and Latinx styles like salsa and bomba. Segarra may have started out trying to make a record about her life, but she ended up making a record of our time, one where fear and prejudice rules the day, where isolationism is seen as a virtue, and where gentrification displaces entire communities, families, and cultures. The Navigator is a sharp shot across the bow of American imperialism, written with clarity of purpose, stunning skill, and merciless precision.
I have listened to this record close to 100 times at this point, and I am still no closer to understanding its batshit crazy construction or its deep, mystic meaning. According to the accompanying press release, A Subtler Kind of Light is about humanity's fight against an unjust god, and their attempt to achieve transcendence through spiritual rebellion. But the mystic storyline is nothing compared to the berserk, skull-splitting music they use to deliver it. Genre-mashing in metal is nothing new, but Locust Leaves fly so far off the map that, at times, it defies the ability to even be processed. Time signatures change multiple times within a single song; the vocals, courtesy of Nick K., swing from death metal growl to operatic vibrato and back again, over and over and over. The instant compulsion when it's over is to start it all over again to try to make sense of what you've just heard. I'm no closer to that now than I was when I first started listening to it a month ago. But that's precisely what makes the album such a stunner.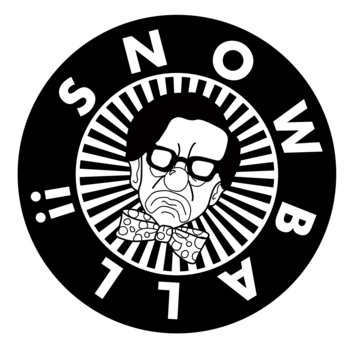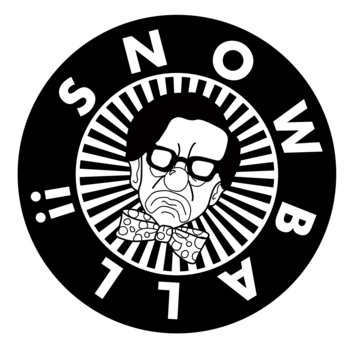 Merch for this release:
Vinyl LP, Compact Disc (CD)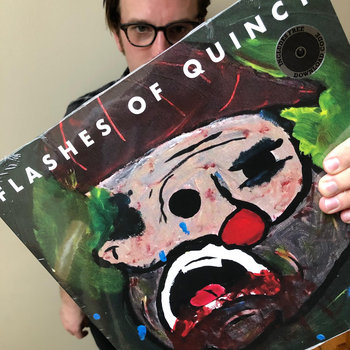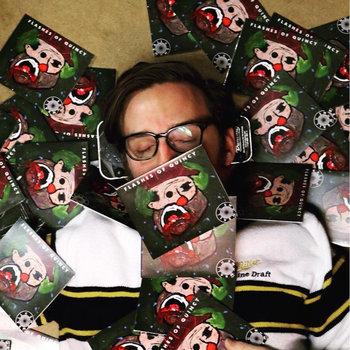 The virtues of well-executed power-pop are easy to identify, but hard to actually pull off. There are no shortage of rock records that sport sterling vocal harmonies and crunchy guitars, but the ones that actually lodge their way into the cranium are few and far between. Enter LA outfit Snowball ii who, on Flashes of Quincy, deliver 10 perfectly-constructed cotton-candy pop songs that manage to recall genre giants like Teenage Fanclub without sounding wan or derivative. Opening track "Anais & Me" lines up all its key components in tidy, orderly rows: a narrative about a rebellious girl ("I'll bet your daddy's still a fascist/ and that you piss him off in Spanish"), guitars that glimmer like sunlight off the ocean, and high-rise harmonies on the chorus that give its simple lyrics ("Anais/ I don't want you expecting things") the weight of great literature. The entire record follows this simple blueprint, but every song is a new marvel. "Sear 'em" is a slow cruise in a convertible on an open highway; "I Exist" is a groaning psych song where frontman Jackson Wargo's tenor floats weightlessly above thick, smoggy guitars. Quincy proves the merits of taking a familiar template and pushing it to its full, glorious potential.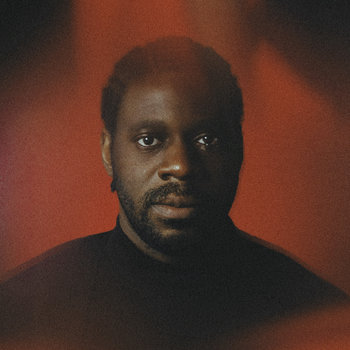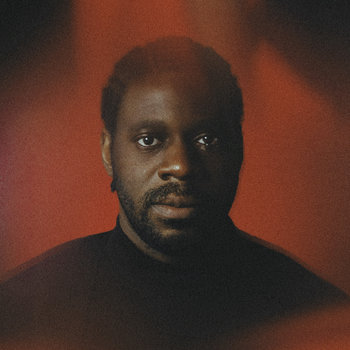 Merch for this release:
Vinyl LP,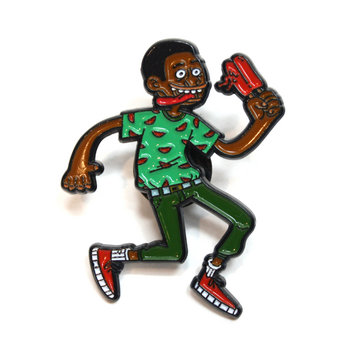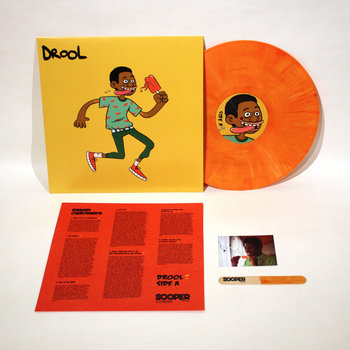 According to his interview with Bandcamp Daily, the overriding theme of Nnamdi Ogbonnaya's brilliant Drool is, "watching people either not caring, or pretending to not care, about the things going on around them." And if there's one thing that's apparent from even a cursory listen to Drool, it's that Ogbonnaya cares. The culmination of years and years and years of Bandcamp releases, Drool is Ogbonnaya's masterpiece, a meticulously-crafted album that blends woozy electro-funk with Nnamdi's syllable-a-second flow, sounding at times like Southernplayalistic-era OutKast with the centers scooped out of the songs. "dOn't turn me Off" is built on a rubberband bassline and tied up with Ogbonnaya's equally elastic voice, which moves from nimble rapping to sleek R&B vocalizing and back again, over and over. The title track is lit by quick synth flashes while Ogbonnaya delivers a curlicue vocal line that would do George Clinton proud. On "sHOULD hAvE kNOwN," he sings the verses in a baritone croon then shoots up to falsetto to harmonize with himself on the chorus. The resulting song is deliriously off-balance, future funk that bounds along on a stuttering backbeat. Drool has a seemingly infinite number of structural tricks up its sleeve, and Ogbonnaya delivers them with the giddy glee of someone who knows he's firing on all cylinders.
Merch for this release:
Cassette, Vinyl LP, T-Shirt/Apparel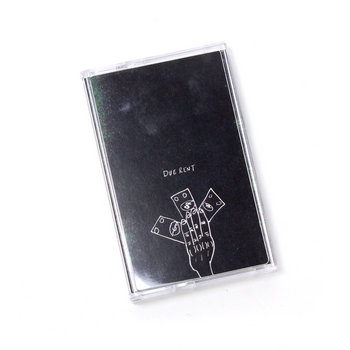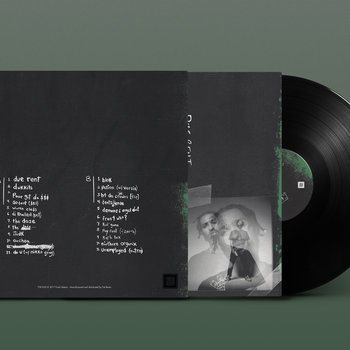 "I got a stomach full of nothing, head full of too much." That line, from rapper lojii and producer Swarvy's collaborative album DUE RENT, speaks to the uncertainty of life on the grind, when you have the will to succeed, but no money to show for it. DUE RENT is a somber rags-to-rags story that follows the struggles of unemployment, told from the perspective of a young black man in Donald Trump's America. On its 22 tracks, lojii laments the hustle, openly wondering how he's gonna pay his landlord. You sense his concern, yet there's an overwhelming calm to his voice, as if he knows everything will be OK. Paired with Swarvy's dark blend of orchestral soul, DUE RENT is already one of the year's best rap releases, striking the same chord as MF DOOM and Madlib's Madvilliany. In a genre that adorns monetary excess, DUE RENT addresses everyday people with very real dilemmas. Rent's due next week by the way.
Quelle Chris, Being You Is Great, I Wish I Could Be You More Often
Merch for this release:
Vinyl LP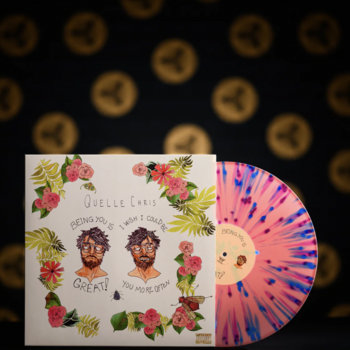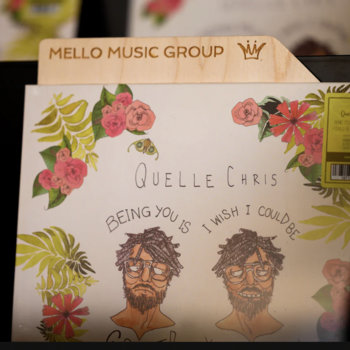 On his last two albums, Innocent Country and Lullabies for the Broken Brain, rapper/producer Quelle Chris put his problems on full display, using his music to work through self doubt. But on his stellar new album, Being You Is Great, I Wish I Could Be You More Often, Quelle stepped boldly into the light, claiming joy in his own outlandish way. "I fucks wit myself," he muttered on "Buddies." "Might bring myself some flowers, I'm in love wit myself." Guests like Roc Marciano, Homeboy Sandman and Jean Grae sound natural within Quelle's sound, which utilizes kaleidoscopic break beats and cloudy vocal clips. He sounds tentative at the onset, like he's still trying to believe the goodwill headed his way. By the end, on "It's Great To Be," Quelle raps confidently. "I fuck wit myself, I fuck wit myself," he asserts through a strong tone, rehashing the album's mission statement. "Might bring myself some flowers, I'm in love wit myself." There's nothing like the power of positive thought.
Vagabon, Infinite Worlds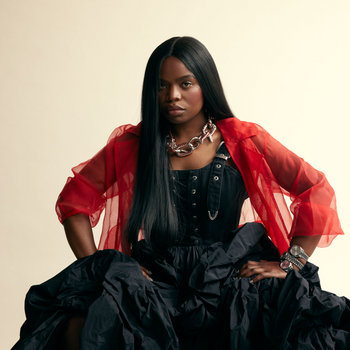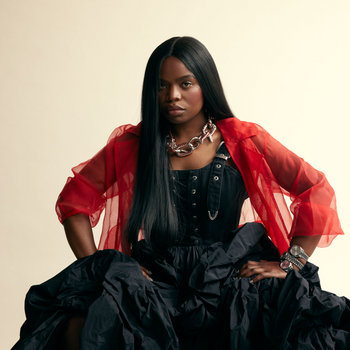 Merch for this release:
Compact Disc (CD), Cassette, Vinyl LP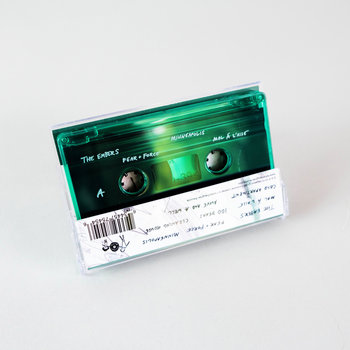 Lӕtitia Tamko can feel at home anywhere, which makes sense once you start digging into her music. As Vagabon, the singer, producer and multi-instrumentalist crafts swirling soundscapes that never quite land. Instead, they just sorta float around her voice, emitting a gritty rock aura with tinges of pop. There's a nomadic nature to Vagabon's art, and on Infinite Worlds, the musician leapfrogs various themes without losing her way. Songs like "Cleaning House" and "Cold Apartment" reflect the bleak aspects of today's social climate while offering brief glimmers of light. Vagabon seems comfortable on her perch, no matter where it is.
Merch for this release:
Compact Disc (CD), Vinyl LP, Cassette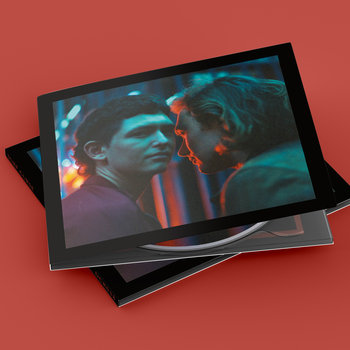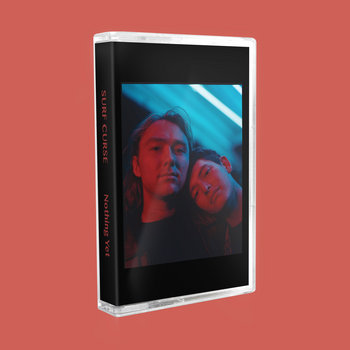 "Christine F," the infinite-loop song that opens Surf Curse's Nothing Yet with the lyrics "Killing my time, killing myself, killing my friends, oh man, do it again," is a sort of updated millennial version of the "The Song That Never Ends" from Lamb Chop's Play-Along. Like most of the album, it's repetitive in a way that comforts—like daily affirmations spoken to yourself in the mirror. In the endless sea of solid indie rock, the 10 songs on Nothing Yet stand out, each with the sentiment of loneliness bolstered by simple chord progressions and the distant hint of a keyboard playing from another room. There's no wasting time with an intro; each song launches headfirst into declarations of wanting, appeals to lost or potential lovers and friendships. I kept returning to this record and I finally figured out why: It fills me with the feelings that accrue at the start of a modern romance. After a few dates, cute, declarative texts start to fly back and forth: "I had so much fun last night, let's do that again soon," "Wish we could stay in bed all day," and in Surf Curse's world, it's "Wish I could see you, Wish I could talk" on "Cronenburg." Nothing Yet is that spring in your step feeling that spreads a shit-eating grin across your face when you start to learn more about a person you may end up falling in love with.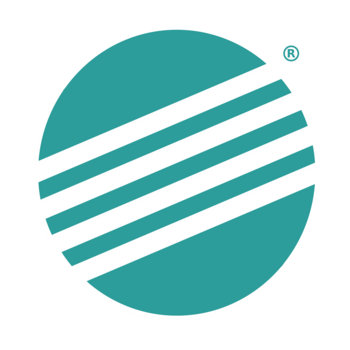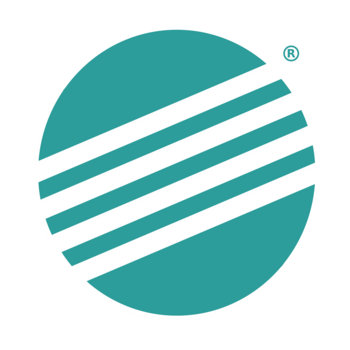 Merch for this release:
Cassette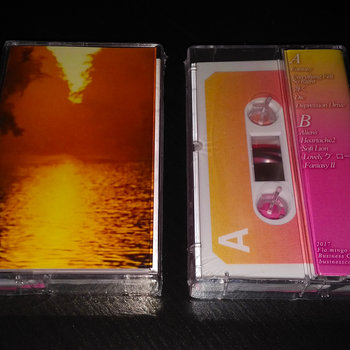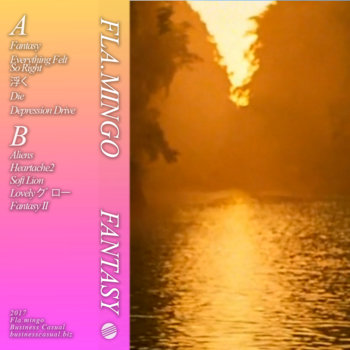 Before you run screaming from the word "vaporwave," consider how little you may know about the genre and give it a chance. On Fantasy, listen for lines from familiar pop songs that have been squelched, slowed down and stretched in some medieval torture device called Pro Tools. There's nothing terribly complicated going on here—just pure unadulterated fun—which is what we've come to expect from the prolific label Business Casual. Fla.mingo's previous (and wildly popular) release U Melt Me, solidified their euphoric and danceable strain of future funk, which Fantasy doubles down on. Leap from bough to bough of the vaporwave family tree of subgenres, and eventually you'll land on future funk, which takes the escapism of classic vaporwave to an imagined retrofuturistic (often Japanese) disco dancefloor. Escape to an imagined dancefloor is exactly what we need in 2017.
Last June, Julien Baker—always alone on stage with her guitar and more than a few pedals—rendered a packed Bowery Ballroom (a 575-capacity venue in New York City) completely silent. No one was on their cell phone, no one spoke, which is the case at most of Baker's shows. She's been touring the world playing for audiences who respond with audible gasps and visible tears as the young musician belts out the songs from her only record, bolstered with a few covers—2015's Sprained Ankle, not so much an album as a blank page on which to scrawl your own heartbreak. To mark her signing to Matador, she's released this single track—a gutting masterwork of her signature croaky sound, now with enhanced production and a long-fuzzed fadeout that hopefully portends a similar full-length. I salivate at so much as a whisper from this powerful force and "Funeral Pyre" is the perfect bite to tide me over until her next album appears.
Oblivia, Martyr Complex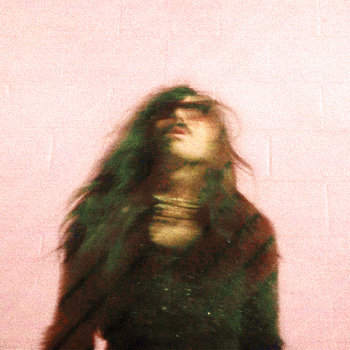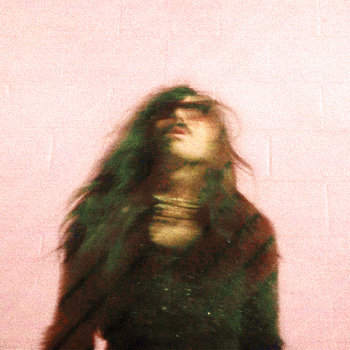 Merch for this release:
Cassette
Noise-crush, dance-death, warped and holy art-pop: Local Honey makes music under the name Oblivia that aims "to challenge her audience to stretch themselves beyond the earthly realm, and to not feel limited by their material bodies," as she stated in an interview with Bandcamp Daily. There's been an enormous amount of noise that focuses on body horror, but little that focuses on body possibility—Oblivia and Fire-Toolz/Angel Marcloid both work with accelerated sounds and unlikely collages, balancing bright and chirpy pop signifiers with harsh and discomforting noise, though they have different approaches to songwriting and distinct aesthetics. Oblivia's is collaborative, working with a variety of producers to create different landscapes inside every song—opening track "My Body's a Temple/Coldest Winter" is a hardstyle track that transforms into a Kanye-referencing autotuned ballad; other tracks muddle trap beats or hissing, skittering rhythms with Honey's vocals, which often sound like transmissions from another world entirely. Yet all this variance doesn't feel incoherent—it simply seems like a vision with ever-expanding borders, able to accommodate infinite diversity. Though tracks like the satirical and poignant "Young as Fuck" may not immediately feel that way, there's a current of hope alive on Martyr Complex. Oblivia wants to see the empire burn, but she also knows what she wants to build in its place.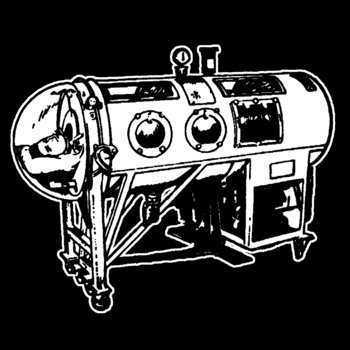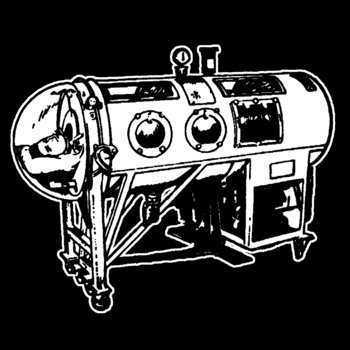 Seattle noise rock trio Dreamdecay have a sound out of time. Their murky, cavernous 2013 debut N V N V N V was a monstrous prolonged howl of a record (and one of my personal favorites of the year), alternately stomping through the swamp and plopping itself down in the reeds with a thousand-yard stare. On YÚ, N V N V N V's follow-up, that sound is no less discordant and no less gnarly, but it seems closer and more present—less awash with delay and more carefully arranged. There are even some melodic (dare I say 'poppy'?) moments, like the Kraut-y, sinuous "BASS JAM," and some meditative ones, like the synth-coiled verses of "TOM," which spike out into pure noise and jittery feedback in a delightfully jarring manner. There's the mantra-like vocal drone that ends "F.R.A.N.K.," and "IAN," which is seven minutes of pure roiling, blown-out, driving post-punk joy; with its multiple Velcro guitar hooks and propulsive rhythm section, it serves as the album's centerpiece. The band says that YÚ's title is a collapsing of the English "you" into the Spanish "tú," straddling the gap between cultures and other opposing binary forces. At a time when many of us feel the push and pull between cynicism and idealism, the equal necessity of critique and action, it couldn't feel more relevant. YÚ's brutal pummel and delicate, expansive moments are just as symbiotic. And their peculiar timelessness of sound, just as bafflingly fresh today as it could have been had it appeared in the mid-'80s, makes YÚ a real standout in a small subgenre that tends to focus more on hero worship than moving forward.
I first discovered Ivy Sole's spectacular debut, Eden, clicking through new uploads on one of my first days here at Bandcamp; its gently knocking beats and elegant melodicism wouldn't leave my head, and the young Philadelphian's flow struck me as particularly fresh, personal, and poetic while sidestepping the overwrought nature of other MCs' similar styles. (It made our Top 100 of 2016.)
Eden's followup, East, further develops Ivy Sole's voice ("Ain't got shit to prove/ just got shit to do," Sole states modestly and honestly on the opener, "Everything to Lose," as she ponders developing as an artist). The title track, "East," is a fierce love letter to eastern North Carolina (she grew up in Charlotte), and it has a plangency to it, Sole reflecting on what she's left behind and what she's brought with her, and "Deep" finds her wrestling with feelings of belonging and self-worth. There is a pervasive shadow on East that the shimmering Eden didn't have, but rather than becoming bogged down in melancholy, Sole treats her doubts and worries as opportunities for growth. With two impressively solid releases (there isn't a track I'd call a dud on either) under her belt, that steady growth could take her to the highest heights.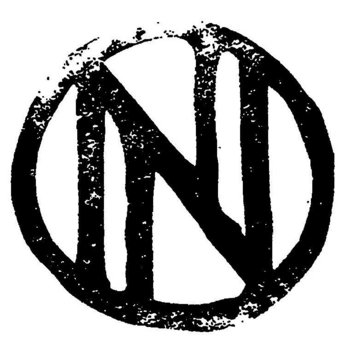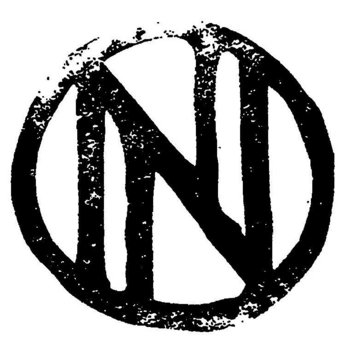 Punk was the first scene I gave my heart to entirely, and after a few decades, it's rare that my teen enthusiasm lights up in me upon hearing or seeing a new punk band. I see a lot of good bands, even some great ones, but even those great ones sometimes don't spark that fire. Lemonade did. Lemonade does. These six tracks of scratchy, dynamic punk from Minneapolis get me in the guts, widening my eyes even on repeated listens: this is something that everyday people can do, this magic. The way "Noches Blancas" curls up tighter and tighter from a quasi-psychedelic groove to pure hardcore rage, or the way "¿O Se Explote?" surges and breaks without losing any of its momentum, or the pure curdling chill of "Forced Sterilization," an arrow of a missive shot to lodge in the ribcages of those who would forget a part of this country's history: this is punk at its greatest potential, furious and imaginative and magnificent and communicative. These are the kinds of songs that stay with you long past the hype cycle, songs with fangs and claws that are ready to dig in and not let go. I am thankful to be humbled by Lemonade.
Dois, Está Bien
Although the genre is most closely associated with Sarah Records in the UK and Slumberland Records in the States, Spain boasted a vibrant indiepop scene in the '90s known as the Donosti Sound. Hallmarked by a loose association of independent bands, such as the Marine Girls-esque Aventuras de Kirlian, the charmingly Smiths-inspired La Buena Vida and others who embraced simple melodies and small, personal themes in their songs and also—and this is important—sang entirely in Spanish. It's this scene that the Vigo three-piece Dois draws on (it's no coincidence that their label is called Discos de Kirlian). From sparkly opener "Dinosaurio" with its falsetto chorus, to the pitch-perfect jangle pop of "Coches Abandones" and "La espiral" to the actually hilarious "No Se Aclara," (which regularly causes me to sing, "No me dices puto nada!" to myself) Está Bien is my favorite release of 2017 so far, and the LP that sent me spiraling into a Spanish indie pop rabbit hole from which I've yet to emerge porque está bien!
Merch for this release:
T-Shirt/Apparel, Compact Disc (CD), Cassette, Vinyl LP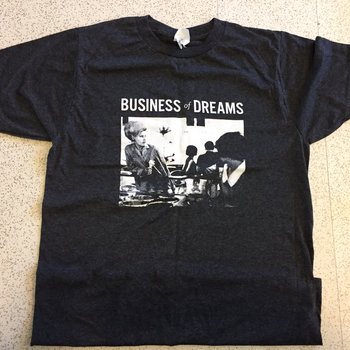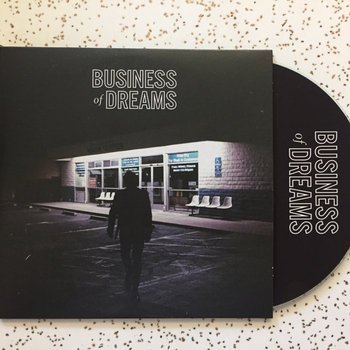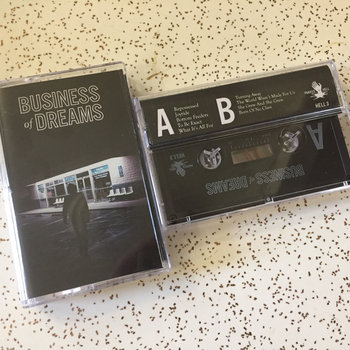 Corey Cunningham (also of Terry Malts) is a bit of a pop scholar, and his in-depth knowledge of the last 30 years of indie releases—most of them only released on 7-inch or cassette, probably—is manifest on his first release as solo act Business of Dreams (appropriately only available in physical form as a cassette on Cunningham's own Parked in Hell label). Just when you thought there was nothing left to mine from C86, or the relatively tiny Sarah Records back catalogue, Business of Dreams is here to prove you wrong with a collection of quietly-stunning pop tunes awash in doleful synths and moody lyrics that add a bit of simmering anger to temper the melodic sweetness. Songs like "Joyride" and "Born of No Class" are melancholy and nostalgic and defiantly inward looking; an invitation to get back in touch with the lonely yet lovable anorak kid who lives inside us all (or maybe just inside me, wah wah.)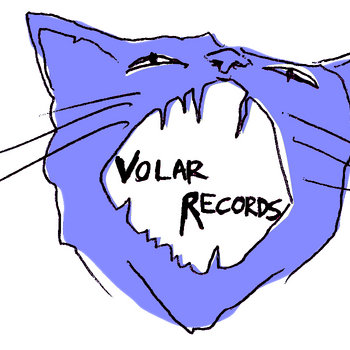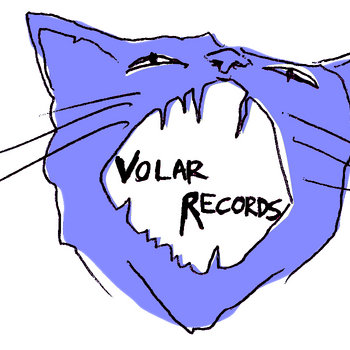 San Diego's Volar Records has been around for several years, but only recently has the label started releasing a stream of quality post-punk records distinguished by more evil tones and darker themes than those usually associated with 21st century sunny Southern California. The strongest of these is Cold Plastic, the first and only LP from San Francisco's Silver Shadows, who disbanded shortly after its release. That's unfortunate, because Cold Plastic is straight dynamite from the moment the needle hits to the groove on gauzy opener "Black Smoke." Featuring Lush-style intertwining female vocals, icy synths, and some truly out-there melodic twists and turns, Silver Shadows strike a perfect balance between dreamy shoegaze and chilly darkwave minimalism for a sound that's delicate and diamond-hard at the same time. It's difficult to think of any other band that has really towed this line quite as well—Frankie Rose's expansive Interstellar is the only record that comes to mind. It's a pity the Silver Shadows called it quits. One spin of the Cold Plastic is proof enough that they could've left everyone eating their stardust.
St. Pete four-piece Veiny Hands redeem the Sunshine State from pop-punk bro purgatory with a vintage Girls in the Garage sound, slung low and mean. I'm talking thumping drums, shredding guitars, plinky-plonk keys and snarling vocals warning you to not walking around in "Bushwick After Dark." There's something pleasingly filthy about their sound, especially when they dig in on the bluesy "Dirty Sheets" (which is about exactly what you think it's about) or go full-on psychedelic on the propulsive "Mountain Goats." If you get a chance to see Veiny Hands live, bask in the glory of their banging cover of "Lucifer Sam," which doesn't make an appearance on this EP but fingers crossed for future releases.