BEST OF 2017
Biggest Ups: Over 40 Artists Share Their Favorite Albums of 2017
By Bandcamp Daily Staff · December 15, 2017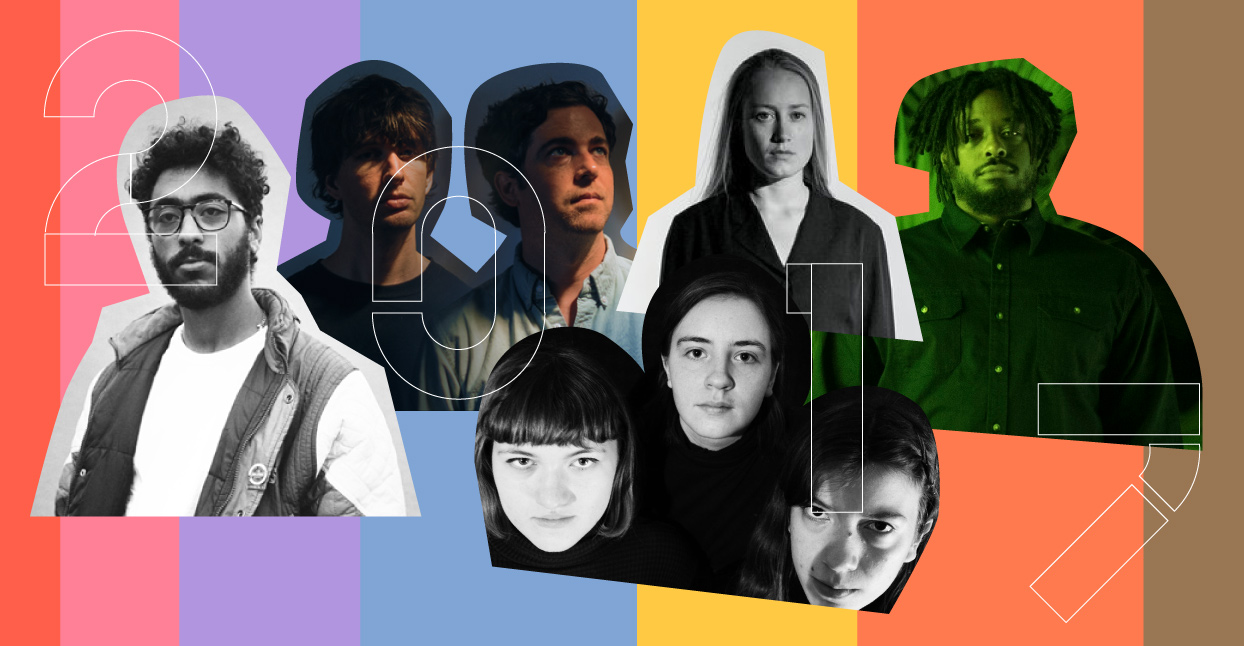 Bandcamp artists pick their favorite albums of the year.
One of the features on Bandcamp Daily that generates the greatest amount of enthusiasm is Big Ups. The concept is simple: we ask artists who used Bandcamp to recommend their favorite Bandcamp discoveries. So, in honor of our Best of 2017 coverage, we decided to take Big Ups and super-size it. Here, more than 40 artists to tell us their favorite albums of the year.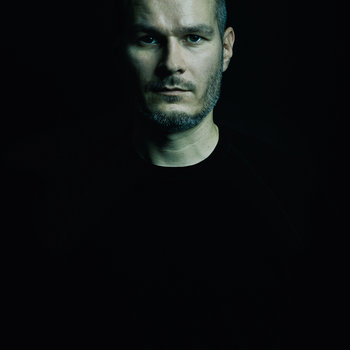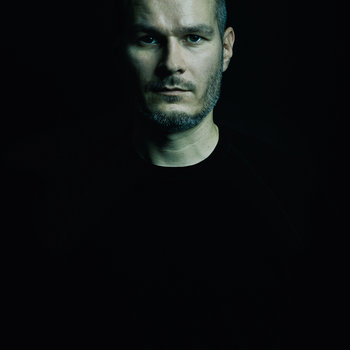 I'm a massive fan of Samuel's, and I find his music fascinating, compelling, surprising, and very enjoyable. Variety Of Rhythm is an album which reveals more with each successive listen, like viewing the constantly morphing wax in a lava lamp—hypnotic and beautiful.
---
B L A C K I E, Remains
Been following B L A C K I E for a hot minute and to me is one of the most gifted artists we have. They are my favorite live performer. This album is the synthesis of all they are and is inimitable by those who try. No one else could have made this album but B L A C K I E. The dynamism complexity and reach of Remains raw negritude while also engaging in innovative song structure makes it stand out above all the safe music of the day. Most would not dare to push that far.
---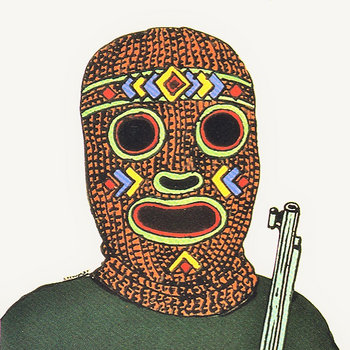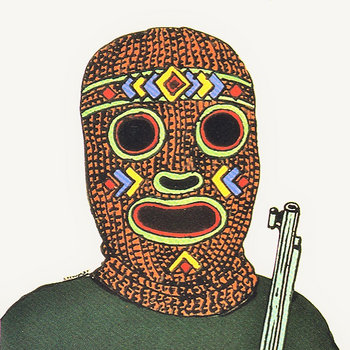 Merch for this release:
Cassette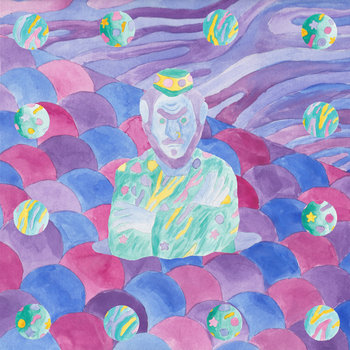 Milo's album who told you to think??!!?!?!?! is one of our picks for Album of the Year. It's a stirring piece of liberation technology, hidden in plain sight. This record is full of wonder and stillness and righteous anger and uncompromising joy, delivered over thick-bottomed loops and truncated glitches.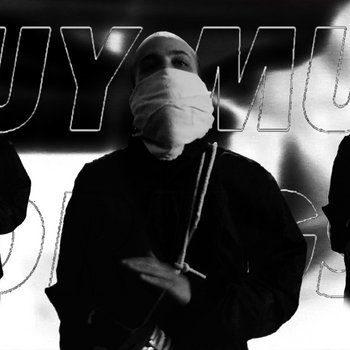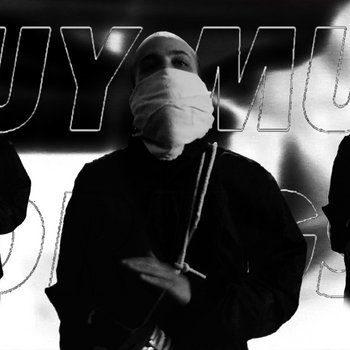 Merch for this release:
7" Vinyl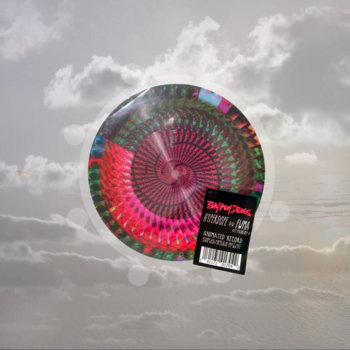 This year has been so packed with incredible music that the second choice is a hard one. We're tempted to pick Open Mike Eagle's latest, but ultimately, our second choice is something that kinda slipped under the radar: Denmark Vessey's electrifying side-project, Buy Muy Drugs. It's like nothing else out there. It features Mike Eagle and Yasiin Bey/Mos Def, and it will knock your head off your fucking shoulders.
---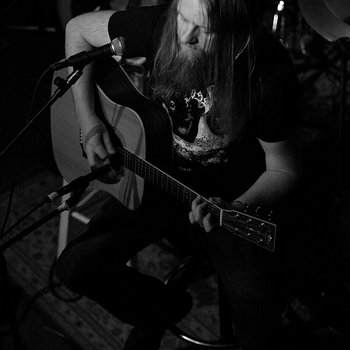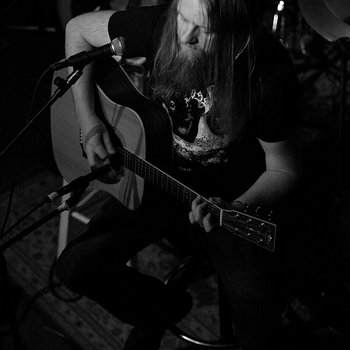 Merch for this release:
Compact Disc (CD)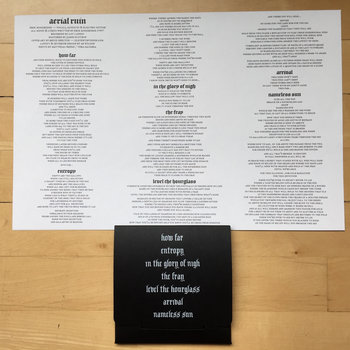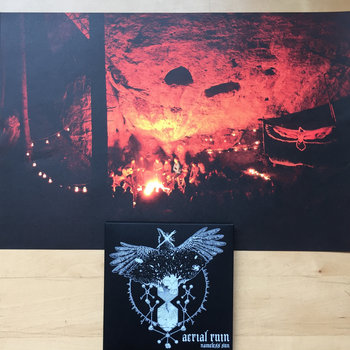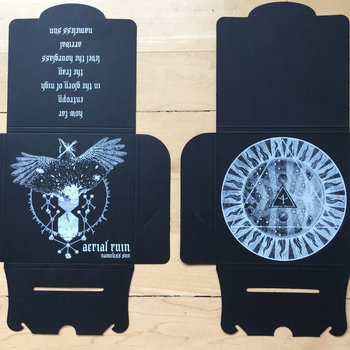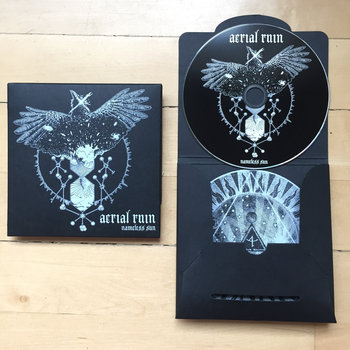 Moggridge's songwriting, performance, and vision is unparalleled in his latest release. Nameless Sun is a selfless, somber, and moving album that forces one to revisit. In my opinion, not only did he outdo himself with this latest release, but he gave an interesting glimpse into the future in terms of his ability to evolve his own sound. A truly remarkable piece of songwriting.
-Jesse Shreibman (Drums, Vocals)
The Ruins of Beverast, Exuvia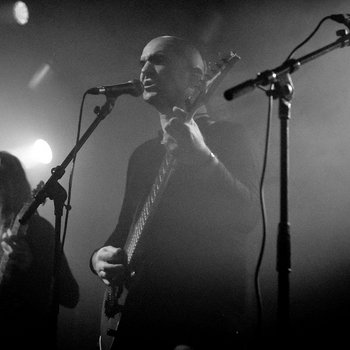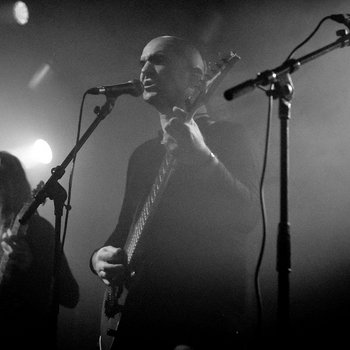 I'm of the opinion that The Ruins of Beverast get better with age. The haunting guitars and atmosphere, precision drumming, and quality vocal work amongst everything else sets the project high above the rest of the pack. The fact that it is all the composition of one person is even more incredible. Sheer brilliance.
-Dylan Desmond (Bass, Vocals)
---
Merch for this release:
7" Vinyl, , Cassette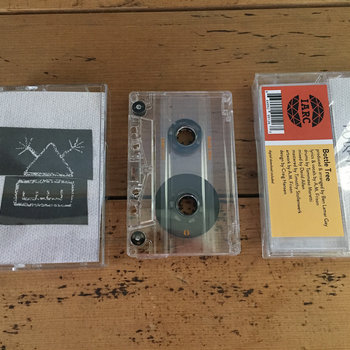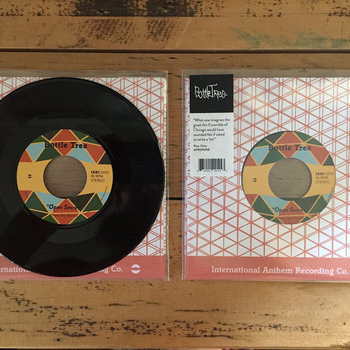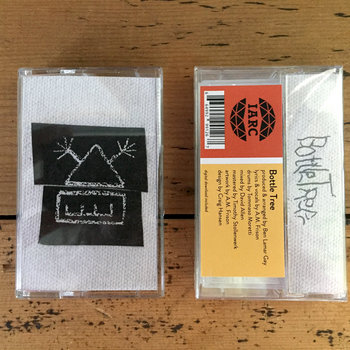 I don't often booty shake, but when I do, it's 'cause the music is bangin'. The record I found myself kicking it to, and playing for folks most this year, is Bottle Tree. Intellectual smoking jammers by some true smokers. Dance Lock Revolutions and campfire sing-songs that don't suck at all.
---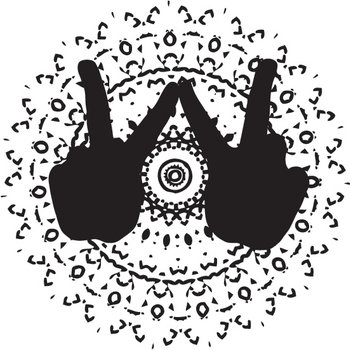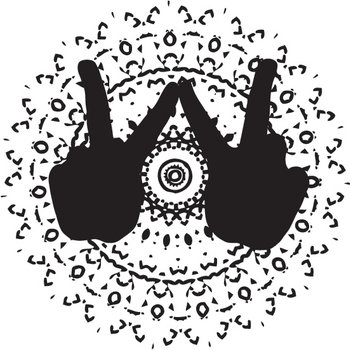 The new Weaves record has just about everything the four of us look for in an album:  witty and compelling lyricism, catchy melodies, and songs that showcase a deep understanding of the craft without ever sounding contrived. Both "#53" and "Scream" are top contenders for our favorite songs of the year, and if every Netflix original series isn't in a bidding war to use "Slicked" in their title sequence, then they need to get it together.
---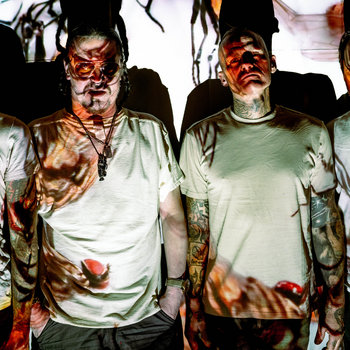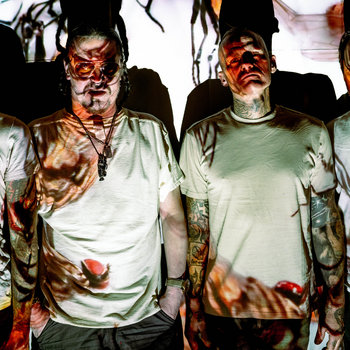 Merch for this release:
Compact Disc (CD), Vinyl LP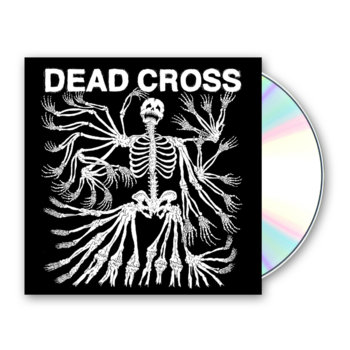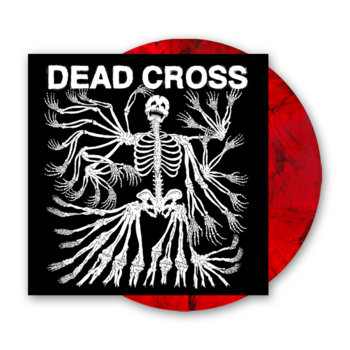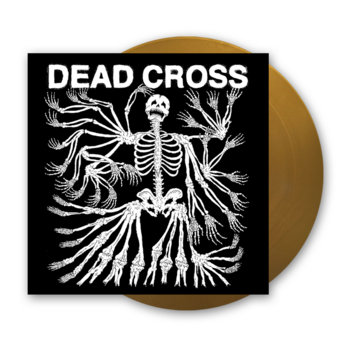 I knew I was gonna love this one before I heard a note. The #1 metal drummer of all time, one of the most talented vocalists in the world, and half of the mind-warping San Diego-based outfit RETOX. 24 thumbs up.
-Shawn Knight (Guitars, Vocals)
---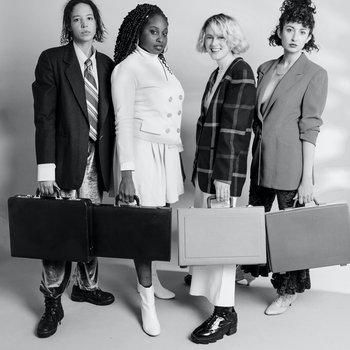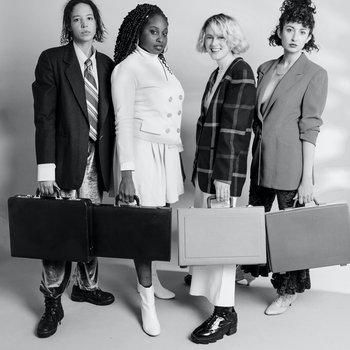 Merch for this release:
Compact Disc (CD), Vinyl LP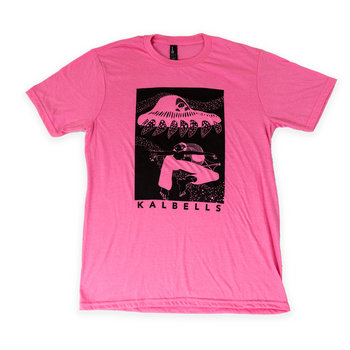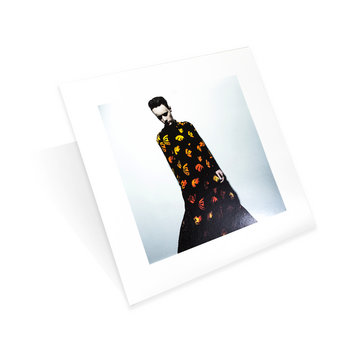 My favorite album of 2017 is Kalbells's Ten Flowers. I met the Rubblebucket crew when we were all living in Boston back in 2008, and used to sub in on keyboards from time to time. They are a group of creators that I truly respect, because they never released an album that is anything like their last. Kalbells, the solo project of Rubblebucket's lead singer Kalmia Traver, continues this pattern of endless creative searching. Ten Flowers sounds like a warm and comfortable blanket that wraps around you.
-Eli Winderman (Keyboards, Vocals)
---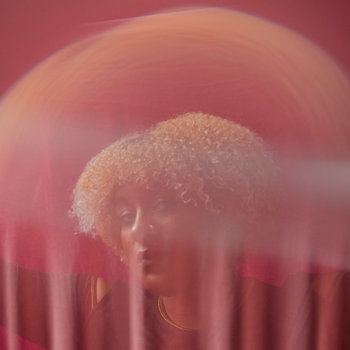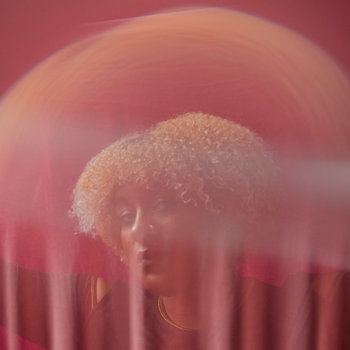 Merch for this release:
Vinyl LP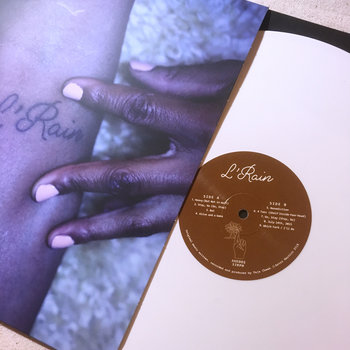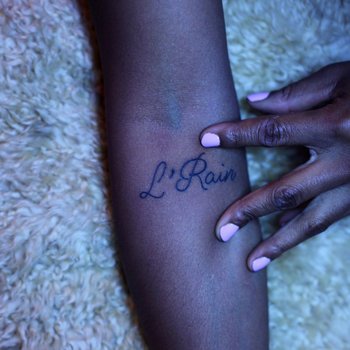 This record unlocks so much emotion and it takes me different places every time, without even relying on words. You feel as if you're sort of floating in the abstract layered-ness of it all, but there are incredible melodic hooks throughout that keep me grounded, and give the record a forward motion so I never feel too lost. Once I start playing it, I have to listen all the way through.
---
Though Kris is a friend and I love all her records, this is my favorite of her's since 2006's Strange Conversation. Produced by her husband, Jeffrey Foucault, the warmth of her spirit and the knowing smile in her voice shine through on every track. The whole thing is killer, but the title track alone would make this one of my favorites of 2017.
---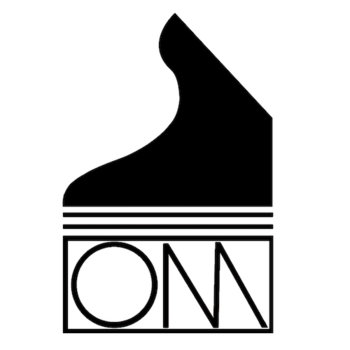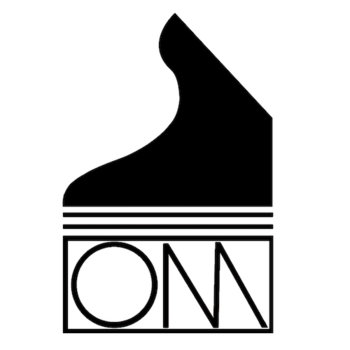 Merch for this release:
Vinyl LP, Cassette, Compact Disc (CD)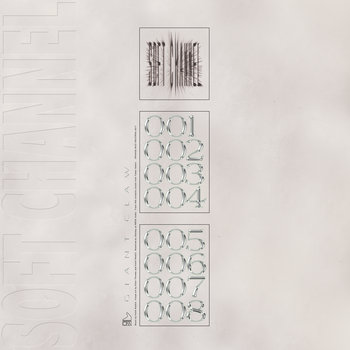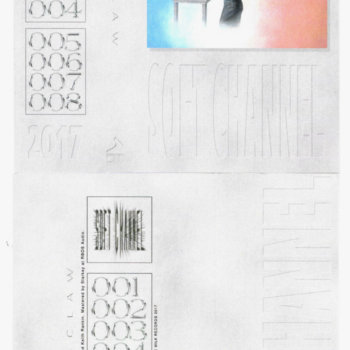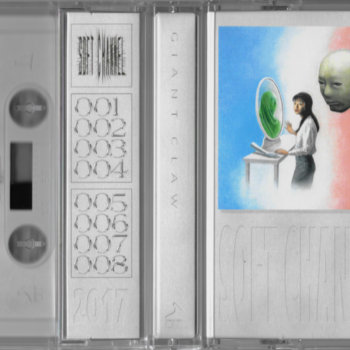 There was no way I could pick my favorite release of 2017, so I picked one from my favorite label, Orange Milk. I felt so overwhelmed the first time I listened to Soft Channel. Tears, goosebumps—even laughter. You know how sometimes something is so good that your body just doesn't know what to do, so it laughs? I haven't got the word count to tell you each and every reason why this record is perfect, so please just go and buy the damn thing. Keith Rankin is a master producer. He's probably immortal. Runners up: Literally every single album that came out on Orange Milk this year.
---
A perfect introduction to The Residents' incredibly intimidating catalog, offering up extended performances of some of their most beloved songs. For deeper heads, it's truly a pleasure hearing the live arrangements of their dense studio compositions. Many of the songs take on a mega-doomy feel. Welcome to the dark carnival.
-Doug Kaplan
---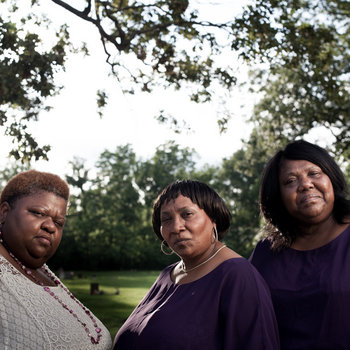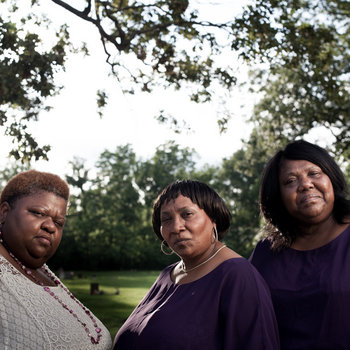 Music has always been religious for me. Elevating yourself with music is a feeling that's hard to compare or surpass. Regardless of which religion you may subscribe (if any), that feeling of expressing absolute belief through music is such a glorious and powerful weapon. The Como Mamas are three gospel singers from Como, Mississippi, and their conviction for their faith is unwavering and contagious. I love the sincerity that their voices offer to their audience. I was lucky enough to see these ladies perform a couple weeks ago in Antwerp, and it was an incredible experience.
-Dwid Hellion (Vocals)
---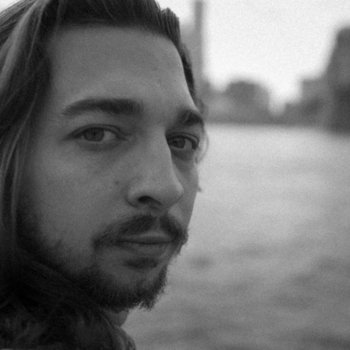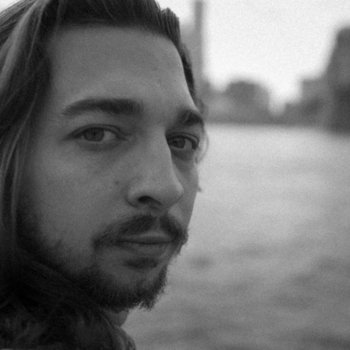 Michael's album Trajectories is an absolute beauty. It's a complex and an easy listen at the same time. Seventeen tracks that make a complete work of art. Listening to this album for me is like watching an artist create on a canvas in front of me. Michael has a way of telling a story with every key he strokes.
---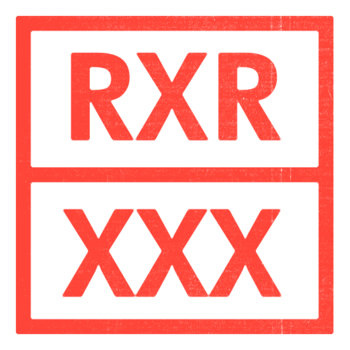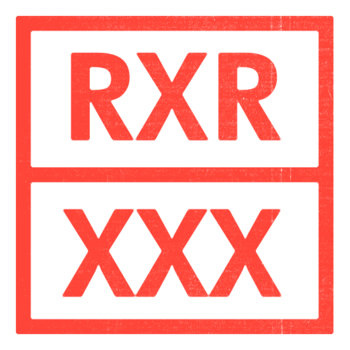 I've been listening to these songs non-stop. King Woman played a show with Spiritual Cramp a while back, and I was pretty blown away by their performance. It's super soulful and refreshing. I'm really excited for their full-length, which will be released next year.
-Kristina Esfandiari (Vocals)
---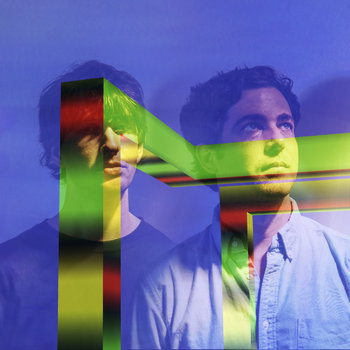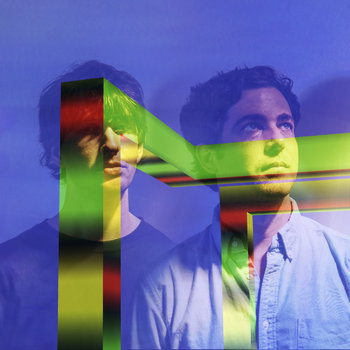 Merch for this release:
Vinyl LP, Compact Disc (CD)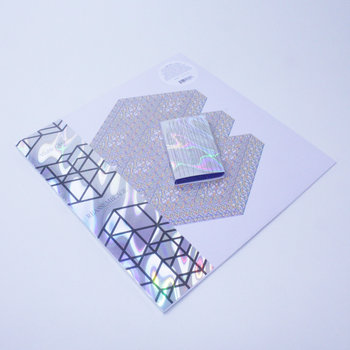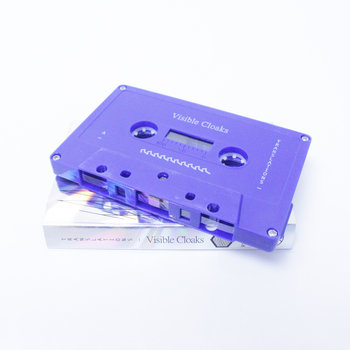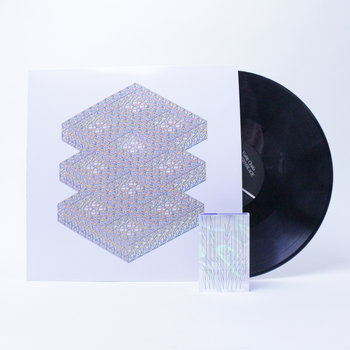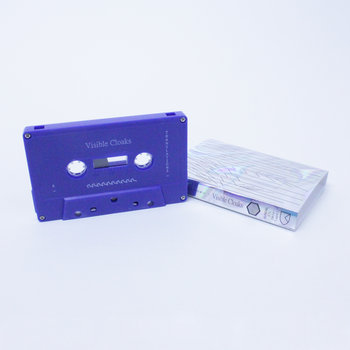 Spencer D's Fairlights, Mallets, and Bamboo mixes of '80s Japanese electronic music were life-changing for me, and this album updates, polishes and extrapolates some of those themes for 2017.
---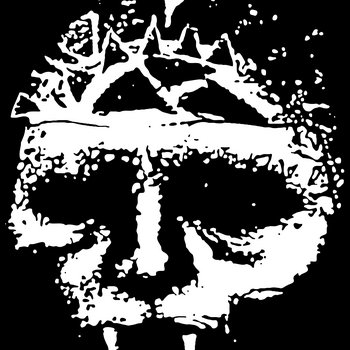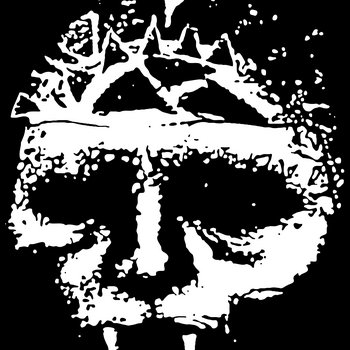 Merch for this release:
T-Shirt/Apparel, 2 x Vinyl LP, Vinyl LP,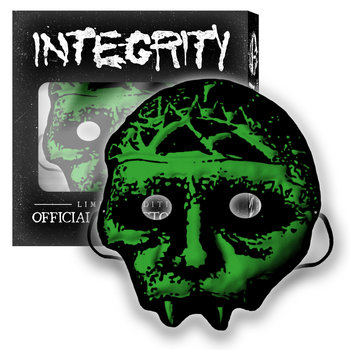 Every Integrity record takes you on a journey, but I don't think any have had as many twisted paths as this. Reaching across multiple genres, this record holds many secrets that require repeated listens to truly peel away. An absolute monster of an album.
---
Iron Monkey, 9-13
Merch for this release:
Compact Disc (CD), T-Shirt/Apparel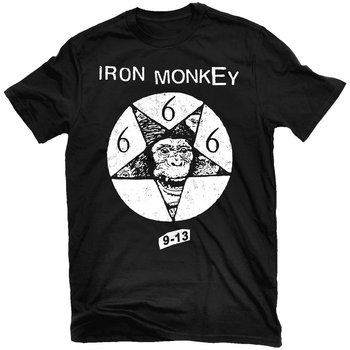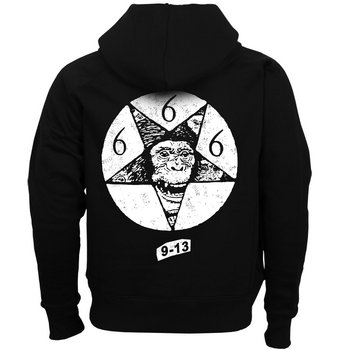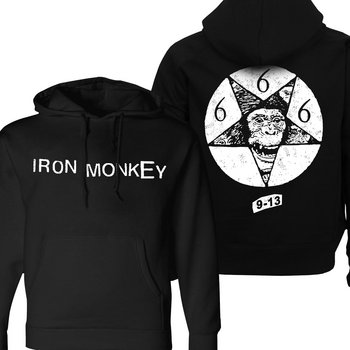 One-two-you're a dead man. Iron monkey returns with, if not the best metal album of the year, then the best punk one. Nine tracks of grandiose hatesludge and psychospeedoom guaranteed to give you brain cancer. Buy it and let your kids go hungry.
---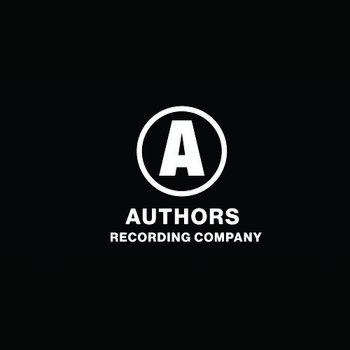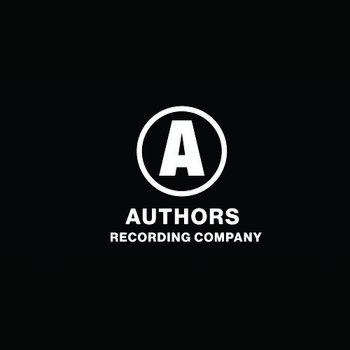 An artist unafraid to bare emotions, who by rights should be at least 9.7 times more well-known. His concoction of complex raps, humble self take-downs, stoned Dilla-esque beats, and the musicality of his own West Coast jazz/soul and more introspective electronica productions, make him stand out. The fact that he roams the stage casually in flip-flops, but is sharper in the art than his peers, only reinforces him as my artist of the year.
---
Merch for this release:
Vinyl LP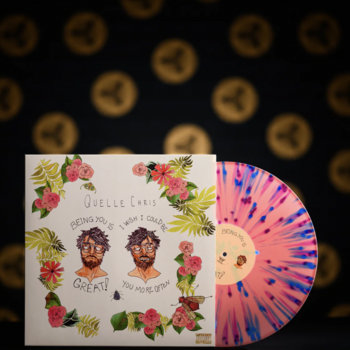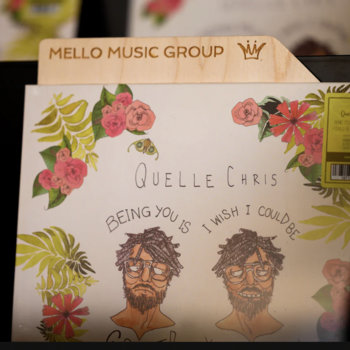 Quelle Chris is doing something casually that no one else can pull off with effort. He is a musician's musician, a rapper's rapper, an artist's artist. And, in a world where everyone is an artist, everyone should listen to this album.
---
For you and I, we know our headstone epitaphs will erode. Over long years of entropy, the solemn words of wisdom carved will fade. But for the late Terry Jones and his seminal epic doom metal band, Pagan Altar, this outstanding final record does more than act as the punctuation mark on a career trajectory of outstanding quality. The Room of Shadows is so good, it may possibly be their best offering. An offering, also an ablation. Pagan Altar, always so darkly obsessed with death, have made of their epitaph a beautiful paradox: Here lies Pagan Altar. They are eternal. They can never die.
---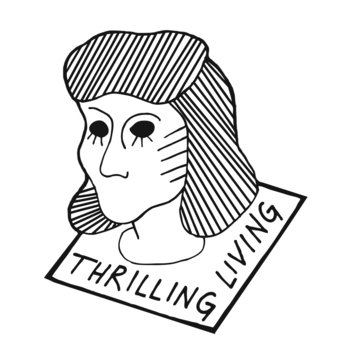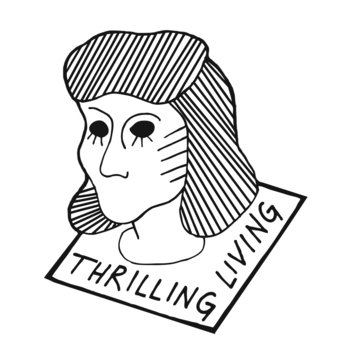 Merch for this release:
Vinyl LP
I don't even know where to begin! Layla Gibbon + Tobi Vail + Marissa Magic = my dream has come true! Seriously, this is so good. Very reminiscent of early Erase Errata and Mika Miko, minimalist, and yet, so much happens in the songs. More like this, please!
-Victoria Arfi (Guitars)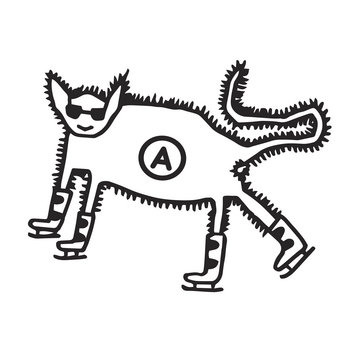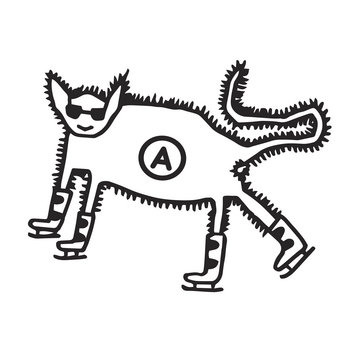 Merch for this release:
Vinyl LP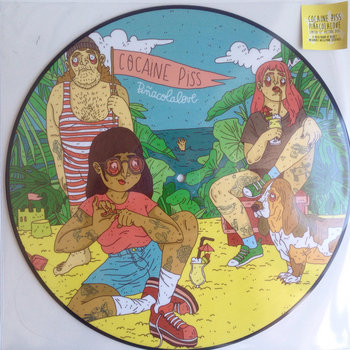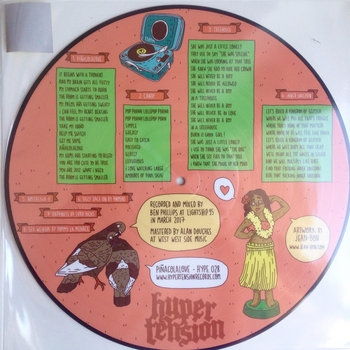 Cocaine Piss come back with a severe blow! All totally fucked-up punk golden nuggets, it surely helped me find my inner unicorn. Plus, these guys are adorable and certainly deserve all the love in the world.
-Victoria Arfi (Guitars)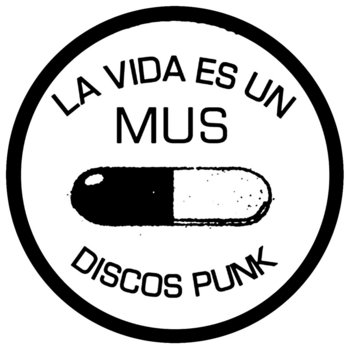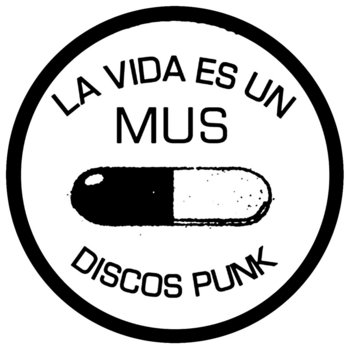 Honestly, my first thought was that it couldn't be as good as their demos. I was completely wrong. Raw, catchy as fuck—my kind of L.A. woman.
-Victoria Arfi (Guitars)
Dazey And The Scouts, Maggot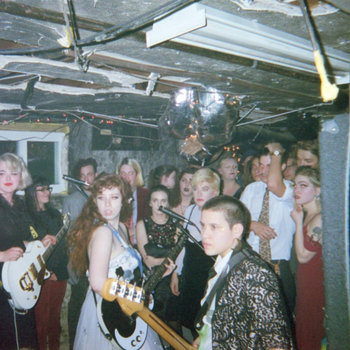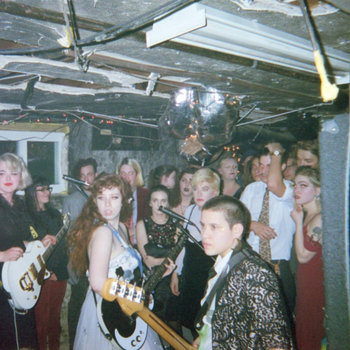 Merch for this release:
Vinyl, Compact Disc (CD), Vinyl LP, Cassette
It's kind of a schizophrenic record and I really love it ! It's sometimes funny, easy, melodic, sometimes aggressive, deep, sensitive, but always raw and definitively clever. Each song is unique. This is my 2017 nugget, and I can't wait for their next release.
-Gaïlla Montanier (Drums)
Merch for this release:
Compact Disc (CD)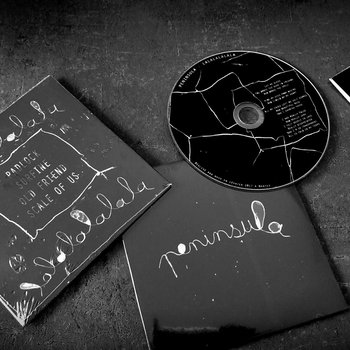 They are two and they sound as if they are 10. I love how it's kitty-cute, but also hits me in the face. I don't know how Lucie manages to keep the softness in her vocals while spreading such violence with her guitar. The drums are strongly amazing and captivating. I'm so fascinated that I always have to put it on repeat. We want more, and we want it now!
-Alice Carlier (Vocals)
---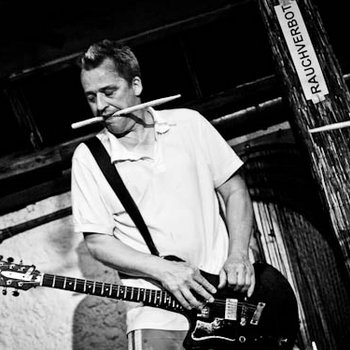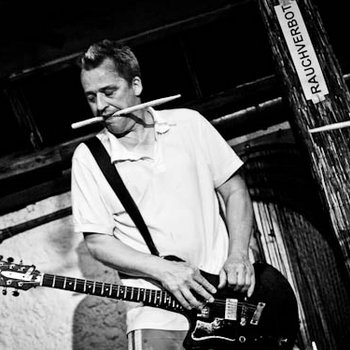 Contemporary Ethiopian music is less known today than the sound of the '70s. This nice compilation from Catalytic Sound shows that there's a lot to discover. Very unfamiliar grooves—the best way to travel with a record.
---
Bill MacKay, Esker