BEST OF 2017
Artist Reflections: Pallbearer on Pushing Creative Limits in 2017
By Joseph D. Rowland · December 22, 2017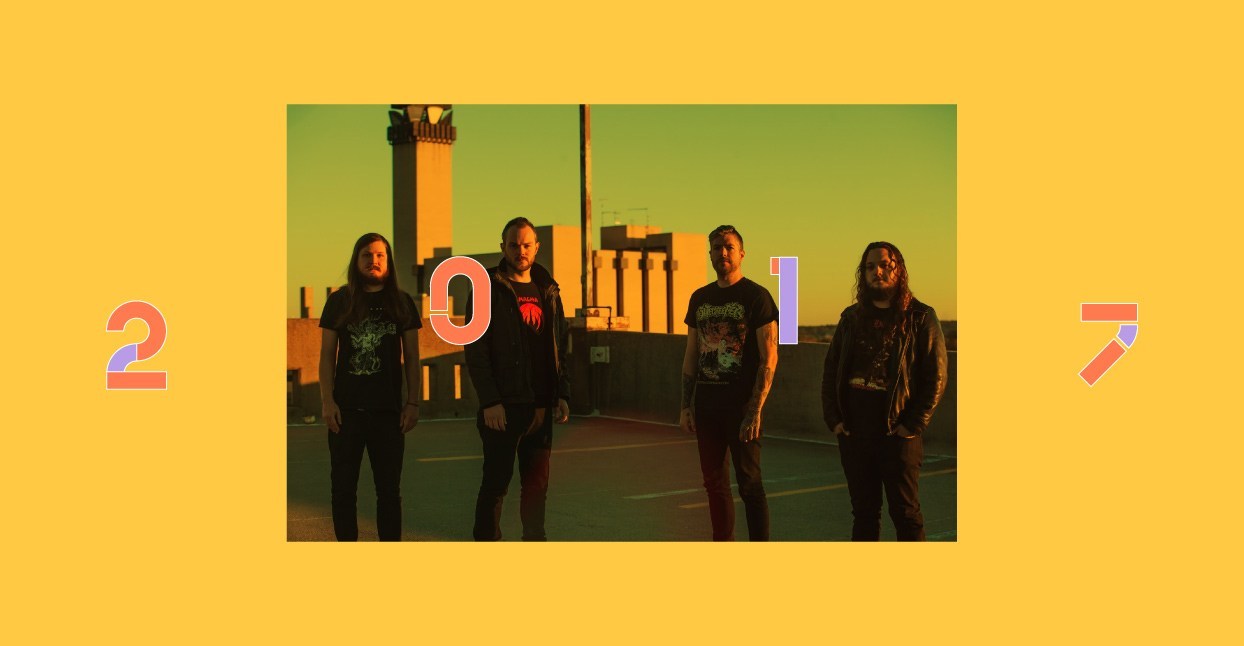 How the metal band coped with isolation when the world was falling apart.
Despite the fact that it often seemed like, on a global scale, we were living in a fever dream, 2017 was a very good year for Pallbearer. We released our new album, Heartless, in March, and, as of a few weeks prior to this writing, we barely devoted time to anything else besides touring behind it. We did three tours of the U.S. and Canada, two European tours, and a tour of Australia.
It felt terrific to be able to spend that much time playing music we collectively felt both proud to have made, and challenged by its execution. Heartless pushed us as both artists and performers; it forced us to improve on things that have been weaker elements in the past. At the end of the touring year, I felt like we were playing better together than ever before, in spite of various bumps and bruises incurred along the way (I nearly cut off my index finger, for example). The year of touring left me feeling excited about what's next, rather than burned-out and exhausted by the relentless schedule.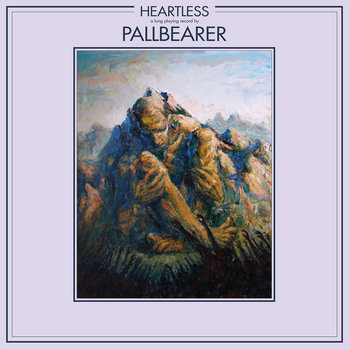 .
00:10 / 00:58
Merch for this release:
Compact Disc (CD), 2 x Vinyl LP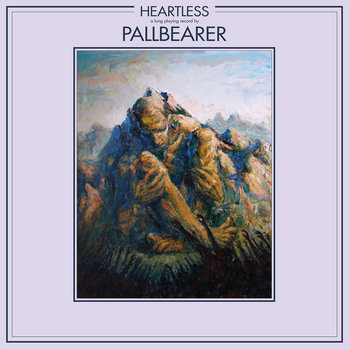 Heartless has challenged our fans, too. Many are embracing it, some aren't. Considering that the record is, at its very core, made with the intent of pushing our own musical and performative boundaries, it makes sense that not all listeners would be receptive to the progression. It even sparked debate about whether we're even still a metal band anymore. As the year wore on, listeners spent more time with the record, and many fans told us that its intricacies were sinking in. Our fanbase is loyal, and they were willing to put in the time to dig deeper and find the album's many hidden details.
Another natural result of releasing Heartless was playing shows far beyond the relative comfort of the underground doom scene. That has had its own unexpected—and occasionally outrageous—outcomes. We've toured with a number of larger veteran metal bands over the years, but a personal highlight of 2017 was touring with Gojira, for whom we opened on a string of dates during the summer. Their level of professionalism, playing music that is both technically astounding and emotionally impactful, with a perfect result every night, was truly inspiring, and served as a great source of motivation for us. These were some of the largest shows we have played to date, and they felt like a bit of a victory for us in a lot of ways. We were playing outside of our comfort zone, on a bigger stage, to a great response.
But, of course you can't win 'em all. I'm reminded of one particular night when we opened for Gojira in Calgary, Alberta. It was the biggest Canadian show we'd ever played, and the crowd was particularly rousing. After we finished our set, which we thought went really well, we were back downstairs in our dressing room cooling off, drinking a few beers and joking around, when suddenly our phones started lighting up with a flurry of messages via the Pallbearer Facebook account. A guy who had just watched our set was absolutely "fucking livid" (his words) because he fell asleep while we were playing our "shitty music." He was kicked out by security guard, who thought he had overdosed. He was Facebooking us to tell us we ruined his life because he missed Gojira, and to tell us that he hoped we would "crash and burn" on the way to our next show. We still haven't stopped laughing about that one. I mean, next time why not drink a Red Bull, or just go outside until we're done playing?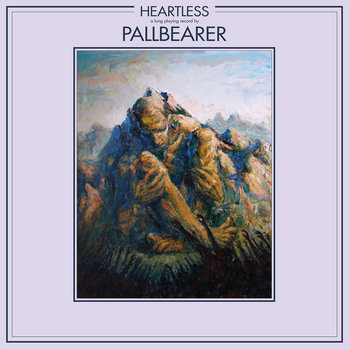 .
00:10 / 00:58
Merch for this release:
Compact Disc (CD), 2 x Vinyl LP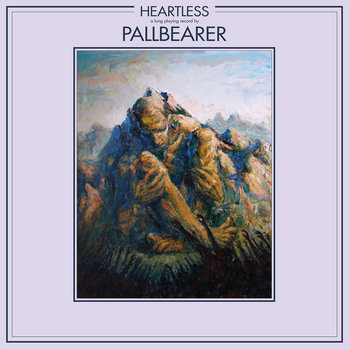 There was one especially difficult aspect to being gone from home for much of this year. Our constant time on the road made the insanity happening in our world today seem very distant and unreal. The instability of our current U.S. government, the tensions rising around the world particularly with North Korea, even gang violence in our own hometown of Little Rock, all seemed like they were happening in some other reality. When we were in Sydney, Australia in July, we found out that there had been a shooting at a local club in Little Rock, with the number of wounded ranging in the double digits. We discussed it, and we debated the ramifications for hours before the show began. It was deeply affecting. It was the only way to not feel completely disconnected from the reality of the situation.
The same feeling reared its head in other situations, too: the Las Vegas shooting, the Sutherland Springs church shooting in Texas, the bizarre and tragic death of a troubled local musician whom we knew, who set himself on fire to get revenge on an ex-girlfriend, and the constant discussions with people we met abroad who expressed concerns that some of the world's less predictable powers might unleash a nuclear holocaust via the internet. The sense of isolation was troubling, because while some may seek out and cherish some sense of escapism, it made us feel something very close to powerlessness.
Combatting this and overcoming it isn't something that we necessarily have any idea how to do, but it has made us cherish the camaraderie that we have, and the value of what we are able to do to create together. Next year, we will reach our 10th anniversary as a band. Given these uncertain times, we feel exceedingly fortunate to have made it this far. We look forward to what's next, in whatever future we have left on this planet. Hope to see you there.
-Joseph D. Rowland, Pallbearer