BEST OF 2016
The Best Albums of 2016: #60 – 41
By Bandcamp Daily Staff · December 07, 2016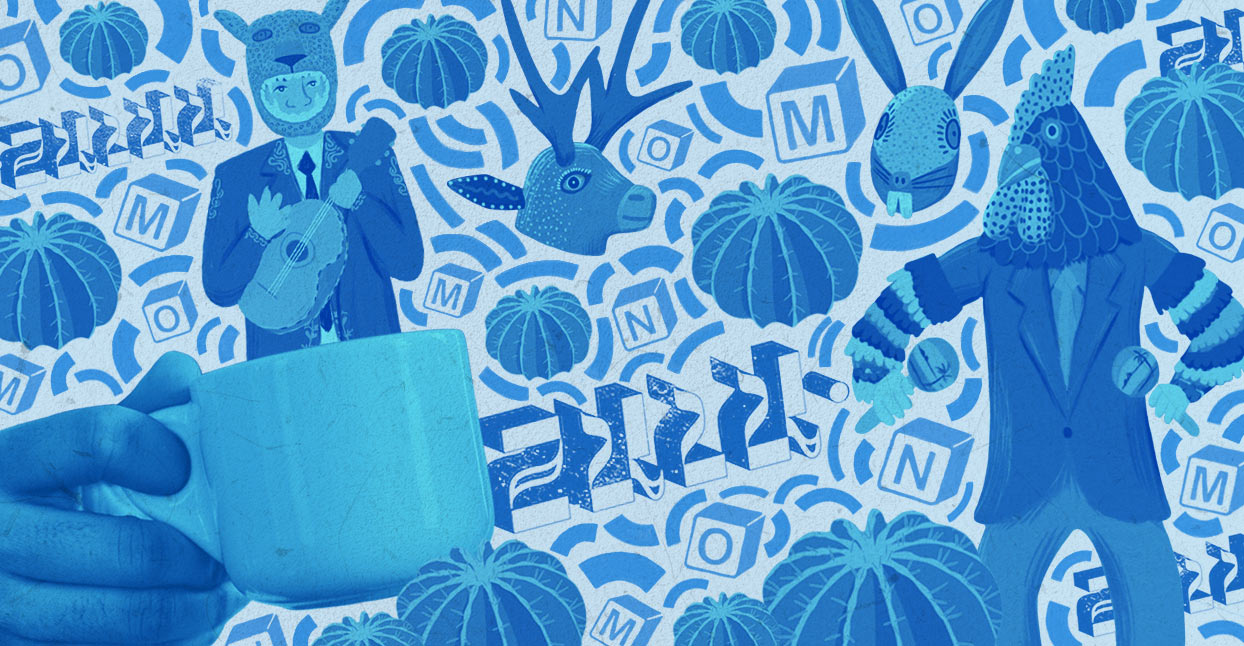 If there's one thing we learned since we launched Bandcamp Daily this past June, it's that the world of Bandcamp is enormous—encompassing everything from emo in China to cumbia punk in Tucson, Arizona to just about everything in between. So narrowing our Best Albums of the Year down to 100 choices was a daunting task. This week, we'll be sharing our picks, 20 at a time, until we arrive at the top spot on Friday.
More "Best of 2016":
The Best Albums of 2016: #100 – 81
The Best Albums of 2016: #80 – 61
The Best Albums of 2016: #40 – 21
The Best Albums of 2016: #20-1
#60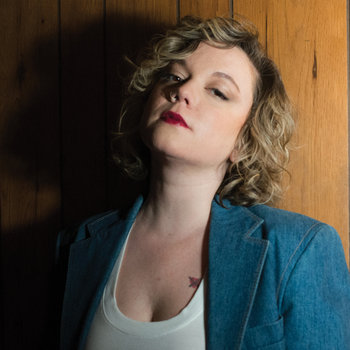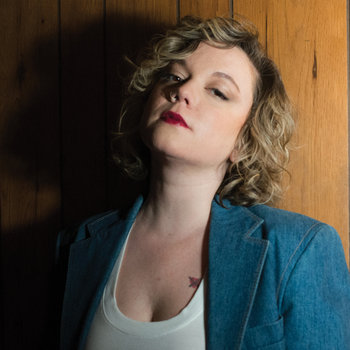 Merch for this release:
Vinyl LP, Compact Disc (CD)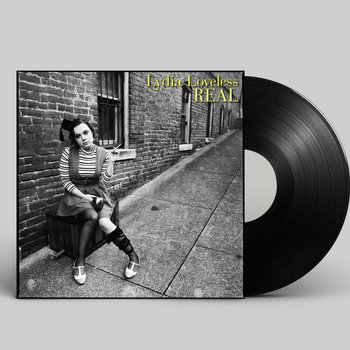 Since 2011's Indestructible Machine, Lydia Loveless has been accruing the kind of momentum that slams her musical rivals out of the way. This year's Real is nothing short of sublime. Loveless' gritty, bluesy, hook-laden music is the perfect vehicle for her pithy observations about internal anxieties and relationships. As strong a songwriter as she is, her vocal chops are just as potent; she belts out most of her songs, but can just as easily slip into whiskeyed, husky whisper or a delicate lilt.
Erin Lyndal Martin
#59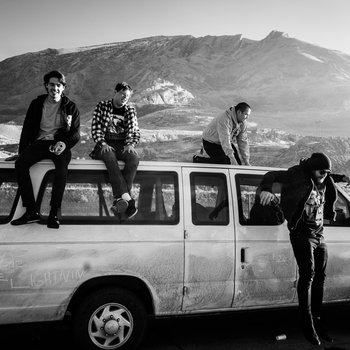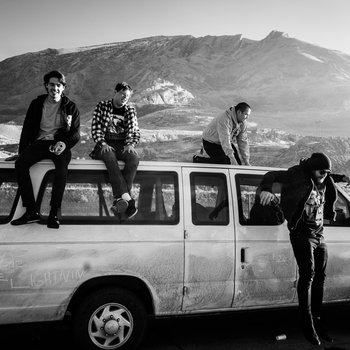 Merch for this release:
Vinyl LP, Cassette, Compact Disc (CD)
There's nothing overtly spiritual about Holy Ghost, the third—and best—full-length from Modern Baseball. The titular spirit shows up in the first song, sure, but it's unclear if it's the actual real-deal, or just a figment of Brendan Lukens' alcohol-marinated imagination. In fact, the bulk of Holy Ghost is decidedly humanist: there's transcendence in friendship ("Just Another Face"), true love ("Mass"), and playing shows ("Wedding Singer"). The music that accompanies these sentiments—the kind of bright-eyed, hook-heavy rock some people still insist on calling "emo"—barrels forward on its own momentum, never stingy when it comes to the chorus, never moping when it can fist-pump instead. For all the trauma that surrounded its creation, Holy Ghost is ultimately a hopeful record, one that sets the terms of its own salvation and then flings open the gates to let everyone inside.
J. Edward Keyes
#58
Part of the strong tradition of Minneapolis synth-funk, this six-piece group of multi-instrumentalists have captured the sound of their city with their exuberant live shows, and are now poised to take on the world. The Afrofuturistic ideals What's the Price? arrive on the heels of the group's recent mixtape of covers, which boasts a tracklist full of Black household staples. That same appreciation of their roots carries through in passion and power on What's the Price? Whether indicting police brutality on the title track or getting sensuous and crushed-out on "Bicycle Seat," ZULUZULUU keep the past close while pointing the way to the future.
Alesia Pullins
#57
Merch for this release:
Vinyl LP, Compact Disc (CD)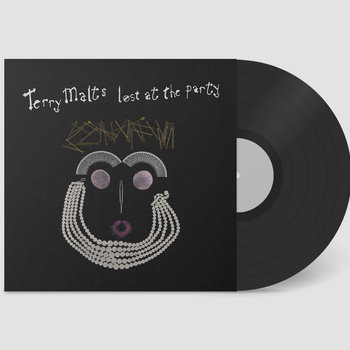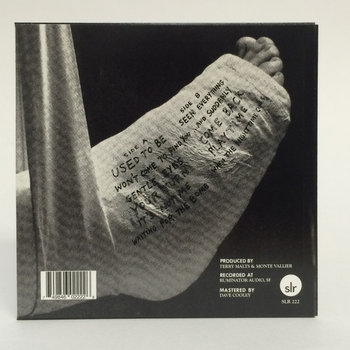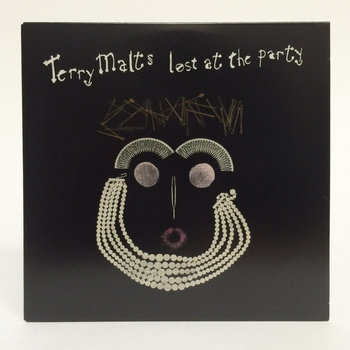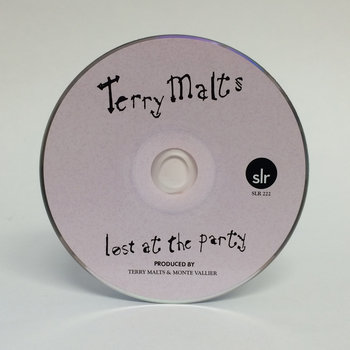 Pop music is obsessed with party anxiety these days—anti-social neuroses are no longer cloaked in liquid courage, but celebrated in song (last year's Top 40 radio hit, "Here," by Toronto teen Alessia Cara is just one example.) Bay Area band Terry Malts express a similar antipathy on their third full-length, Lost At The Party. The release follows the debaucherous, days of youth while finding solace in leaving that period behind. On "Gentle Eyes," is the band falls in love at a party; a few tracks later, on "Playtime," that excitement is over. Lucky for the listener, it was fun while it lasted.
Maria Sherman
#56
Merch for this release:
, 2 x Vinyl LP, Compact Disc (CD)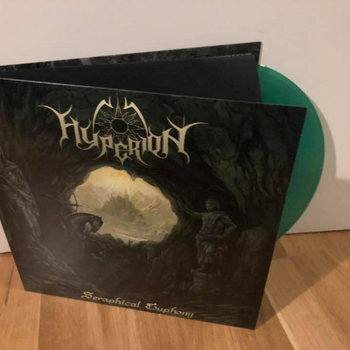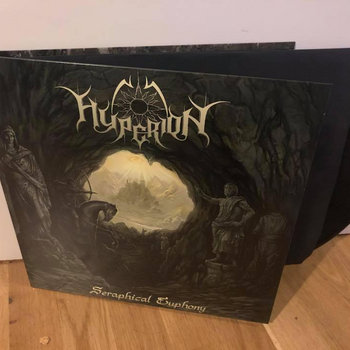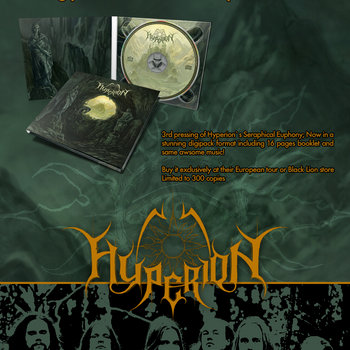 The highly produced, hyper-melodic black metal that the Swedes in Hyperion deliver on their debut places them firmly within the lineage of countrymen like Dissection and Naglfar. Those are heavy expectations for any Swedish black metal band, but Hyperion prove themselves up to the challenge. There's a lot more than sheer bombast to the nine songs on Seraphical Euphony. Hyperion show a nuanced understanding of harmony and composition that most Emperor worshipers still haven't managed to figure out.
Brad Sanders
#55
Merch for this release:
Vinyl LP, Compact Disc (CD)
Atlanta trio Omni's Deluxe sounds like a lost relic pulled from the back catalog of K Records. In the wake of a deluge of garage revivalists, that mold-on-the-amps spirit and spiky, slacker vibe doesn't feel like artifice. Omni don't hide their post-punk influences (there's a track simply titled "Wire"), but restraint is the band's strongest asset. By focusing on simple melodies and time signatures, Omni delivers one of the most uncomplicated, yet engaging debuts of the year.
Drew Fortune
#54
Merch for this release:
Compact Disc (CD), Vinyl LP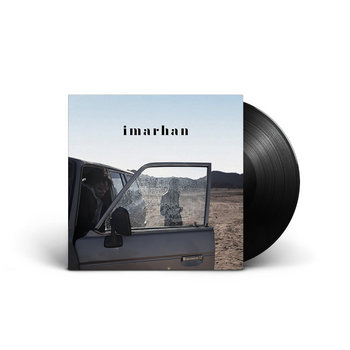 Favoring leather jackets over allichu veils, Imarhan's city-living image is in keeping with their music's modernized style. Hailing from the Algerian desert city of Tamanrasset, their sun-bleached debut is inspired by the folkloric, desert rock legacy laid down by Tinariwen. Staying true to their influences, through their native Tamashek language and Tuareg music's traditional tempos, they also reach outward—in the cowbell-toting funk of "Tahabort" and the reverb-laden guitar of "Imarhan"—marking out a space to call their own.
Jake Hulyer
#53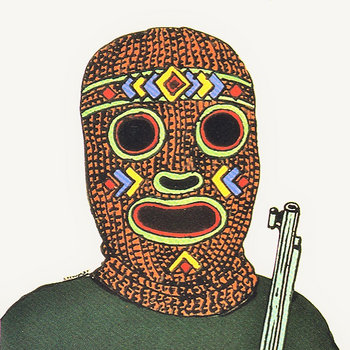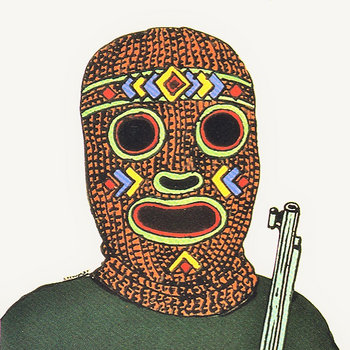 On "discussing lanquidity with the Moors" Milo raps, "I know the best rap songs aren't cohesive thematically." He then goes on to prove it. From the free-associative lyrics to soundscapes situated somewhere between dreamworld and lucidity, scallops hotel (a.k.a. Milo) works to achieve a kind of contemplative state. On Too Much of Life, one idea blends seamlessly into the next—conflict and compassion delivered with an sensitive, personal touch.
Alesia Pullins
#52
Merch for this release:
Vinyl LP, Compact Disc (CD), Cassette, 2 x Vinyl LP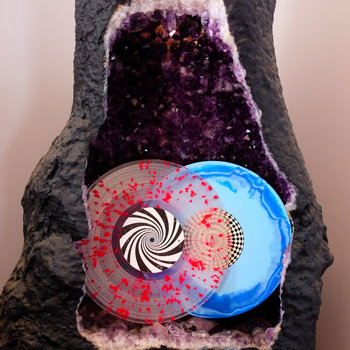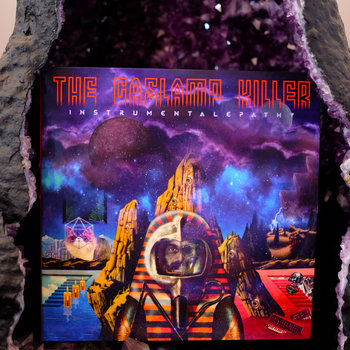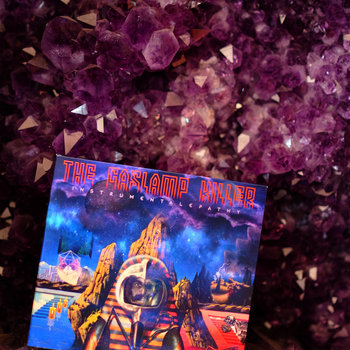 Ten years after the Low End Theory—the L.A.-based bass music phenomenon he co-founded— became a global phenomenon, The Gaslamp Killer survived a near-death experience, regrouped, and released his latest album, Instrumentalepathy. As you'd expect from that title, the album is a surreal, 12-track journey that surveys both the dark spirit of its creator and the open mind of the listener. The songs are colored as much by classic rock as they are modern electronica. When "Shred You To Bits" arrives near the end of the album, assaulting the senses with John Bonham-esque percussion and an undulating synthesizer melody, it's clear that GLK intends to leave no musical world unconquered.
Marcus K. Dowling
#51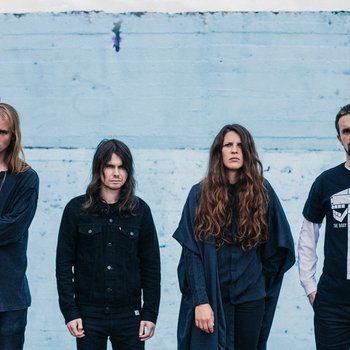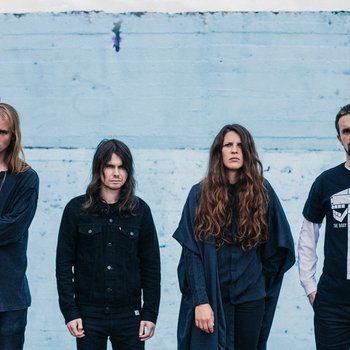 Merch for this release:
2 x Vinyl LP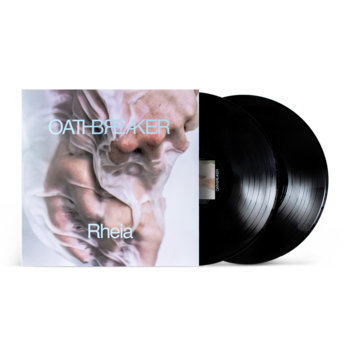 Post-hardcore bands of Oathbreaker's ilk tend to live and die by their singers' ability to communicate pure emotion. Fortunately for the Belgian band, Caro Tanghe is a singular talent. On Rheia, she proves herself not only the perfect conduit for the raw feelings expressed in the lyrics, but also a genuinely brilliant singer. Throughout the album, Tanghe recalls everyone from Julie Christmas to Diamanda Galás, mobving from a hushed coo to a black metal roar, and stopping off at all points between.
Brad Sanders
#50
Merch for this release:
Vinyl LP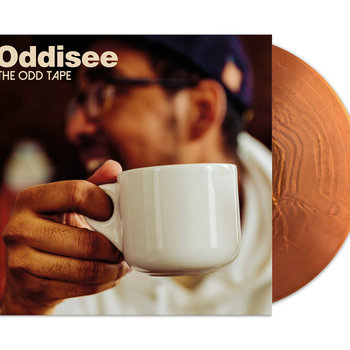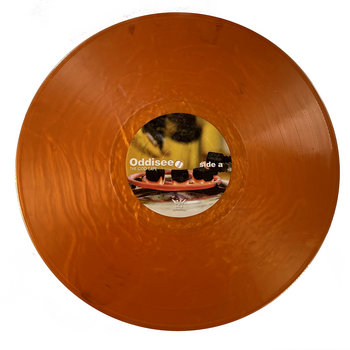 Any Oddisee fan who's being honest with himself—OK, maybe it's just me—will admit that they've been waiting for the last five years for the DMV producer to equal the success of his lush, autumnal 2011 instrumental Rock Creek Park. With The Odd Tape, he got back into that zone, making brilliantly novel choices along the way—among them: opting for active drums on the thematically-perfect opener, "Alarmed," and a gorgeous choral sample on "Brea." The Odd Tape is a reaffirmation of Oddisee's skill, and a reassurance that the best is yet to come.
Jonah Bromwich
#49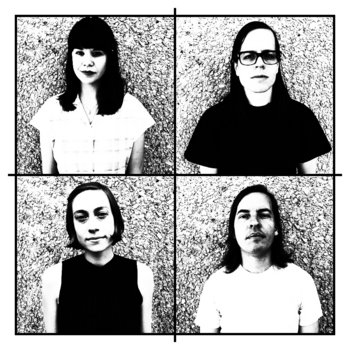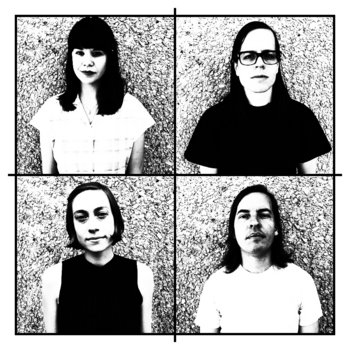 Merch for this release:
Vinyl LP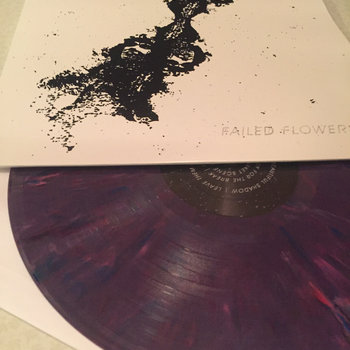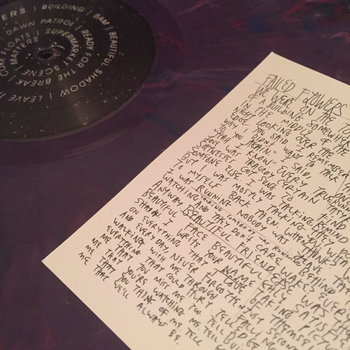 While Ann Arbor's revered, extraordinarily prolific Saturday Looks Good to Me takes a hiatus of an as-yet-undetermined length, singer/songwriter/multi-instrumentalist Fred Thomas teamed with three fellow musicians from his native Michigan to form a band that harks back both to his earlier work as well as the output of cult New Zealand label Flying Nun. This is indie-pop in excelsis: sparse, breathlessly brief, treble-heavy songs that sound like they were recorded with deliberate haste and economy—because they were. Nine tracks, 18 minutes, limitless joy.
Michael White
#48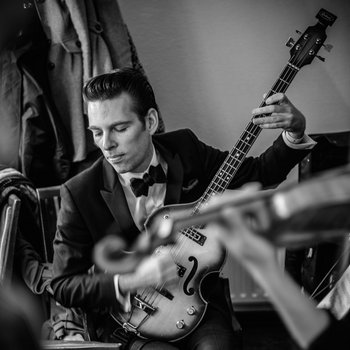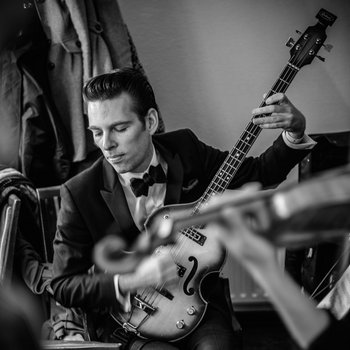 Merch for this release:
Compact Disc (CD), Vinyl LP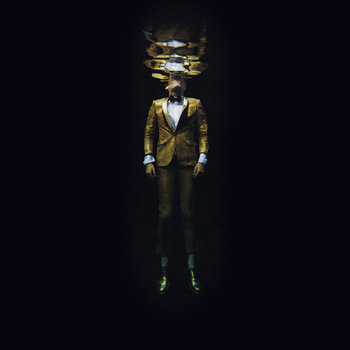 Rare is the artist who graduates from indie rock to composing an album of ambient instrumental works for an orchestra of more than two-dozen musicians. Cistern—recorded live in a church in upstate New York—confirms Los Angeles-based Jherek Bischoff's status as a talent of seemingly limitless potential. This is a soundtrack in search of a film, as vast and immersive as the empty underground water tank in which Bischoff created the improvisations that birthed these meticulous performances. Dive in.
Michael White
#47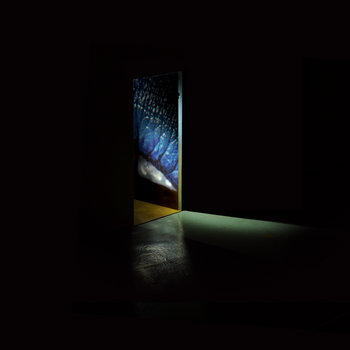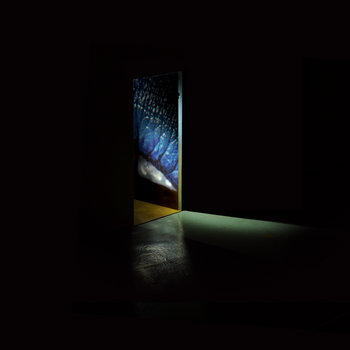 Merch for this release:
Compact Disc (CD), Vinyl LP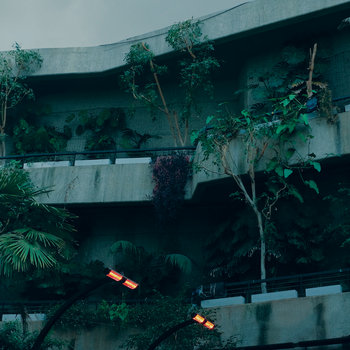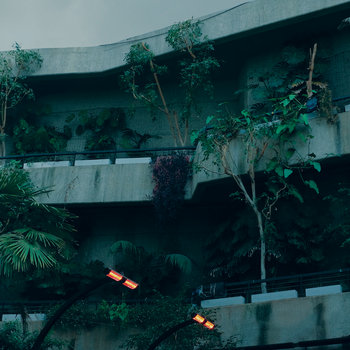 Steely, cold, distant, and foreboding, the music of Raime is the sound of wandering around an abandoned factory in the dead of night—machines off, the darkness cold and enveloping, slivers of light revealing nothing but stiff metal. There's no comfort to be found here: the guitars on "Dead Heat" pick out a spidery horror-film arpeggio, the low bass throb primal and queasy. "Dialing In, Falling Out" is just as empty, a few grim notes illuminated by short, sharp flashes of synth. Other artists attempt this kind of ominousness, and it tips over into creepshow camp. Tooth is the polar opposite. Its songs are full of icy, detached, unshakable dread—the few seconds of unsettling peace just before the horror arrives.
J. Edward Keyes
#46
Merch for this release:
Vinyl LP, Compact Disc (CD)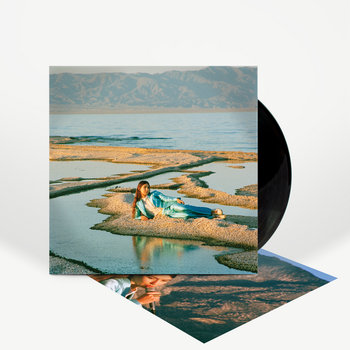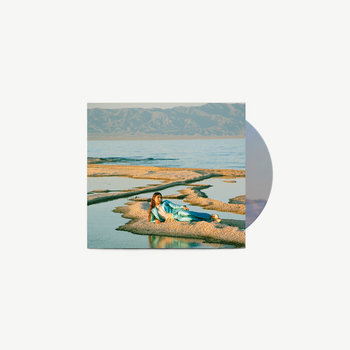 The title of Natalie Mering's latest effort as Weyes Blood seems loaded with terrifying portent: A reclining chair for the coming apocalypse, a La-Z-Boy for doomsday. Luckily, Mering's Earth is one of enchantment and beauty—a stirring update on '60s folk. A Front Row Seat to Earth is filled with solemn gems, from the mournful piano lament "Seven Words" to the hazy psych-y "Do You Need My Love." It's an album of subtly precise moments amplified into something grand and important. It's both highly internal, and a projection of self onto the world. As Hazel Motes says in Flannery O'Connor's Wise Blood, the novel from which Mering takes her name: "In yourself right now is all the place you've got."
Will Schube
#45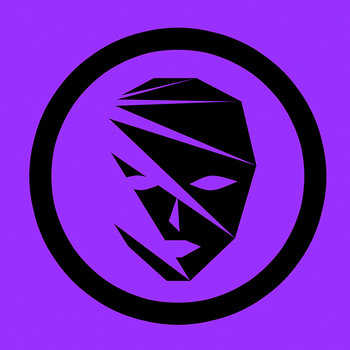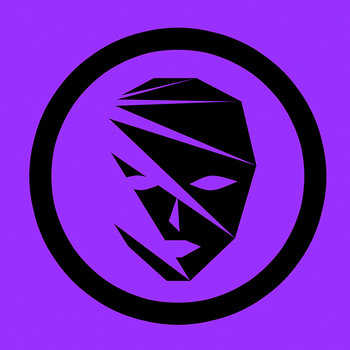 Three years of anticipation is a lot to live up to in 34 minutes, yet Blank Banshee somehow manages it on MEGA. Bursting with ideas, the album is a bubbling cauldron of beat-heavy vaportrap. But its futurist sheen has a subtle poignancy that suggests the Canadian producer spent his long sabbatical in quiet contemplation. The pulsing complexity of his beats deflects any overt traces of emotion, but it's there nonetheless, working indirectly—subconsciously, even. MEGA is all the more powerful for it.
Simon Chandler
#44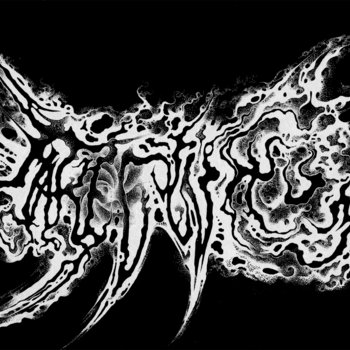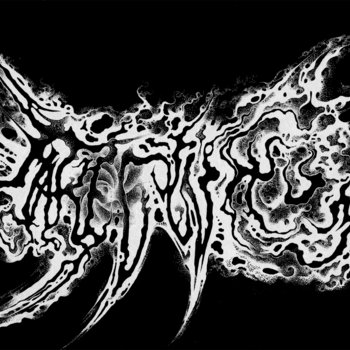 Southern California native Jake Buczarski's one-man atmospheric black metal project Mare Cognitum has been releasing ambitious, astronomy-obsessed recordings since 2011. On Luminiferous Aether, Buczarski executes his vision more fully than ever before, and the end product is spectacular. While so much of the West Coast's atmospheric black metal scene turns to the temporal inspiration of forest and stream, Buczarski's skyward gaze places his work on a separate plane—and makes his occasional early Pink Floyd flourishes hard-earned, and particularly satisfying.
Brad Sanders
#43
Merch for this release:
Compact Disc (CD), Vinyl LP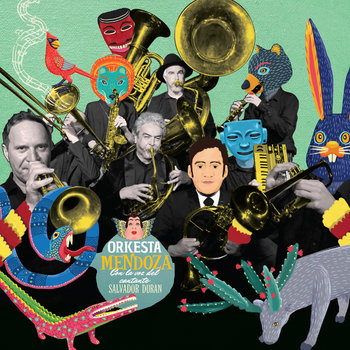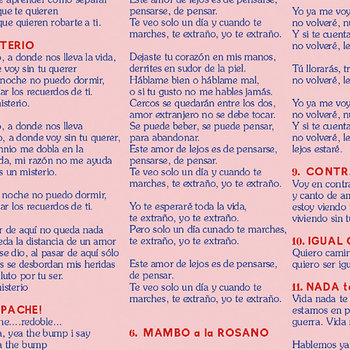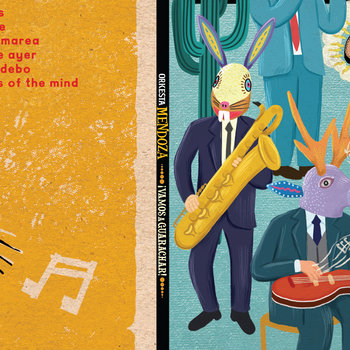 Orkesta Mendoza is studious but fun. The Latin big band's second album, ¡Vamos a Guarachar!, sounds huge and raucous, like one big, sweaty party. Helmed by namesake bandleader Sergio Mendoza, the Tuscon, Arizona group oscillates between various forms of Latin American music. And while Mendoza and company—including the stalwart vocalist Salvador Duran—accomplish an irresistibly fun bit of genre-mashing, ¡Vamos a Guarachar! is just as full of diligent, true-to-form single-song explorations of cumbia, chicha, and more. It's sequenced wonderfully, so that the constant switch in gears—from stomping mambos to psych-tinged boogaloos—never feels forced or out of place. Like the title itself, the music is an inclusive invitation.
Jay Balfour
#42
There's an accomplished simplicity to the Atlanta's R&B singer Alexandria's Promise EP. One of 2016's most overlooked projects, the album sounds effortless throughout, even when the Awful Records signee is testing the limits of her genre. Entirely produced by the label's in-house producer Ethereal, the beats are spacey and unadorned, full of surging synths and sparse percussion. Alexandria delivers her voice in a hundred different ways: At the beginning of "Pour," she cycles through a belted out mid-range, a nasal whine, and a pitter-patter breathiness in a matter of seconds. Plenty of singers have chops; Alexandria has a rare knack for pure, mysterious intrigue.
Jay Balfour
#41
Merch for this release:
Compact Disc (CD), Vinyl LP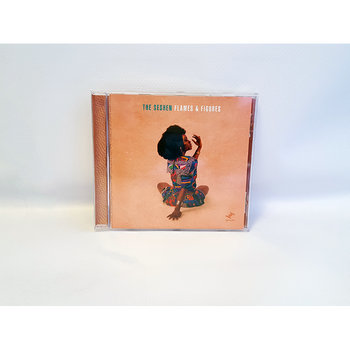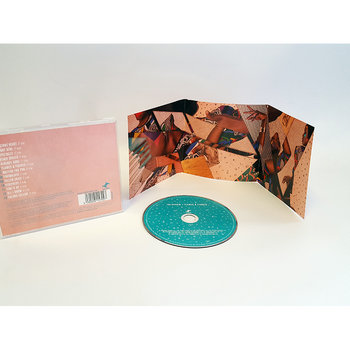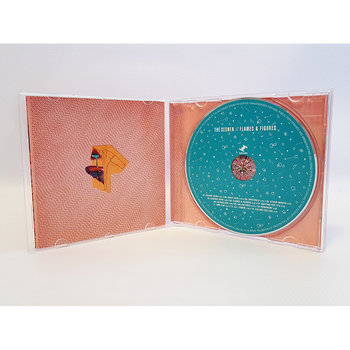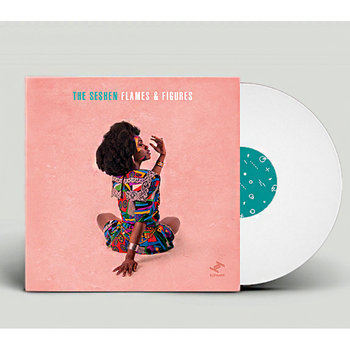 As its title implies, Flame & Figures plays host to a series of unlikely musical combinations. Opener "Distant Heart" imagines limber '70s Quiet Storm powered by electro-pop synths and piloted by Erykah Badu. "Spectacle"'s rhythm is grimy and creeping, while '80s dance number "Periphery" might just inspire a few Flock of Seagulls haircuts. But despite calling on elements from across the musical universe, singer Lalin St. Juste and bassist/producer Akiyoshi Ehara provide a throughline. Her gentle, subtle approach and his steady hand keep Flames & Figures consistent—and consistently riveting.
Dean Van Nguyen
More "Best of 2016":
The Best Albums of 2016: #100 – 81
The Best Albums of 2016: #80 – 61
The Best Albums of 2016: #40 – 21
The Best Albums of 2016: #20-1