BEST OF 2016
The Best Albums of 2016: #40 – 21
By Bandcamp Daily Staff · December 08, 2016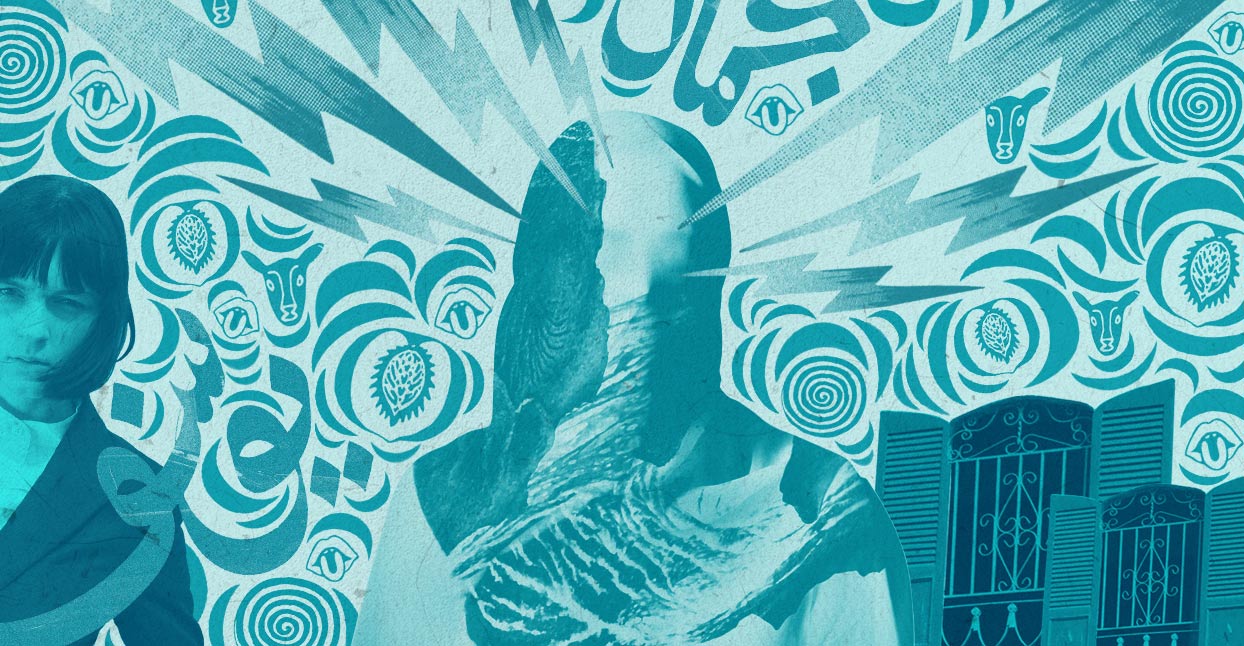 If there's one thing we learned since we launched Bandcamp Daily this past June, it's that the world of Bandcamp is enormous—encompassing everything from emo in China to cumbia punk in Tucson, Arizona to just about everything in between. So narrowing our Best Albums of the Year down to 100 choices was a daunting task. This week, we'll be sharing our picks, 20 at a time, until we arrive at the top spot on Friday.
More "Best of 2016":
The Best Albums of 2016: #100 – 81
The Best Albums of 2016: #80 – 61
The Best Albums of 2016: #60 – 41
The Best Albums of 2016: #20-1
#40
Merch for this release:
Vinyl LP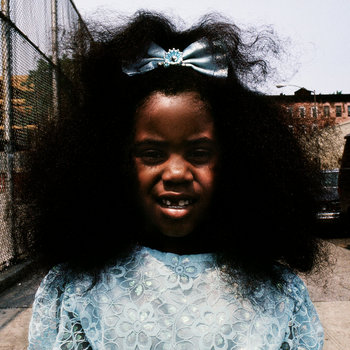 The highlight of Xenia Rubinos' Black Terry Cat is "Lonely Lover," a song that draws on Allen Toussaint's syncopated Louisiana swamp funk tradition and is blessed with Rubinos' soulful vocal stylings. As with that song, the best words to describe Black Terry Cat are 'fun' and 'free.' Throughout, Rubinos settles into a vibe that blends Delta blues by way of Nuyorican soul. The songs whip, twirl, jump, and stab in equal measure. Even if you're unaware of the musical traditions Rubinos is referencing, Black Terry Cat can be enthralling. For those versed in the nearly half-century old music that inspired the album, Black Terry Cat functions as a reclamation of classic style for the modern age.
Marcus Dowling
#39
Merch for this release:
Vinyl LP, Compact Disc (CD)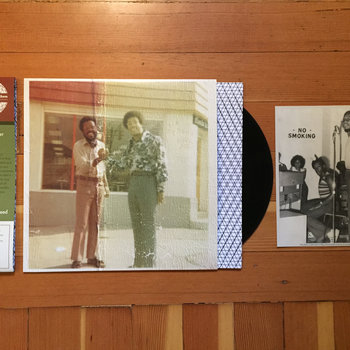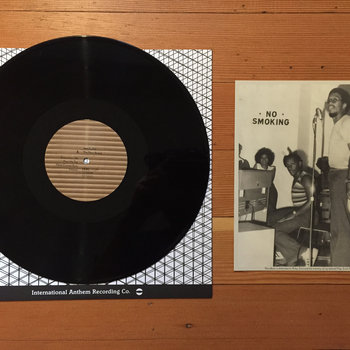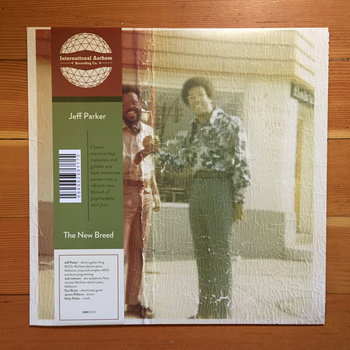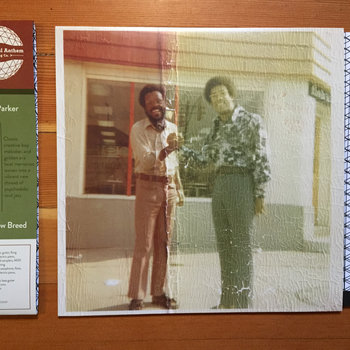 Parker, whose Chicago avant-jazz bonafides include a membership in Tortoise from TNT onward and a connection to the legendary Association for the Advancement of Creative Musicians, has made his jazz-as-polygenre approach known for decades. The New Breed is his first work since moving to the fusion reactor that is post-Brainfeeder Los Angeles, and the change of scenery change only underlines his strengths. Parker slides comfortably into the realm of loops-and-breaks hip-hop and IDM inflection—lurching, woozy Pete Rock horn creaks on "Executive Life"; Thundercatty cosmic drifts on "Here Comes Ezra"; cool jazz with a patina of late-Dilla grime on "Get Dressed"—while using those steady grooves as a launching pad for upward-spiralling guitar improvisations.
Nate Patrin
#38
The producer's latest album is perfect for a time like this: America is seemingly at war with itself, and there's no clear way to process the anger. Though Lullabies dropped long before the recent election, its spacious beats and sullen mood are especially resonant now. The songs are disjointed and lo-fi, seething with intense urgency. Despite the album's overarching bleakness, Quelle offers brief glimmers of hope that apply to current circumstances. This too shall pass.
Marcus J. Moore
#37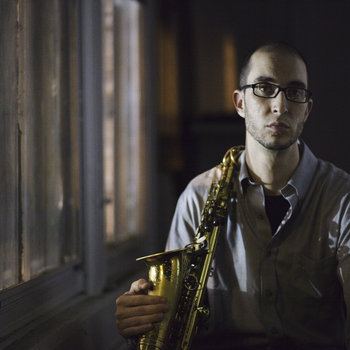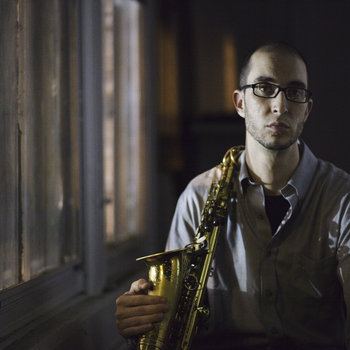 Merch for this release:
Compact Disc (CD), Vinyl LP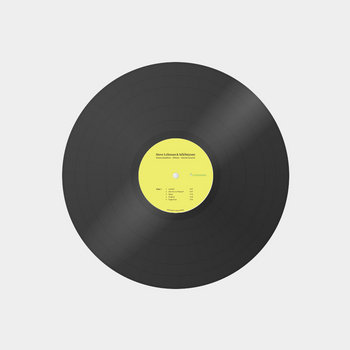 The leap from Steve Lehman's 2014 album with his octet, Mise en Abîme to his 2016 project Sélébéyone, is extraordinarily audacious. Incorporating elements of Senagalese rap as well as his standard blend of heady experimentation and post-bop classicism, the alto saxophonist and his collaborators made a jazz-rap synthesis in which the tropes of the two genres are inextricable. On tracks like "Are You in Peace?" and "Hybrid," riffs arrive accented by hip-hop braggadocio; rhymes jab-step with the daring of a great improviser. The result is an album that's consistently surprising yet oddly familiar, and wholly original.
Jonah Bromwich
#36
Siddiq & Vektroid, Midnight Run
Question: was Midnight Run a vaporwave album or a rap album? The answer is: both, and neither. On the long-awaited collaboration between Portland's Vektroid and Houston MC Siddiq, the building blocks of both genres fuse to create something entirely unique and unclassifiable. VR synths and time-slip production techniques combine with tales of street life, making vaporwave more real at the same time that rap became more virtual.
Simon Chandler
#35
Merch for this release:
Vinyl LP, Compact Disc (CD), Cassette, T-Shirt/Apparel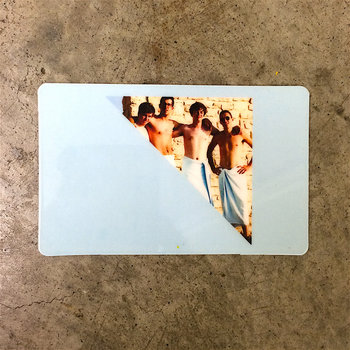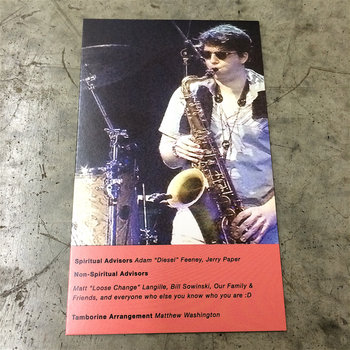 BadBadNotGood are never ones to give the people what they want. III was beloved by fans, so it was a sure bet that IV wasn't going to be all that much like it. The four Toronto jazzbos opened their formerly-insular music up to the outside world, bringing in Sam Herring to croon on "Times Moves Slowly," and welcoming the help of their Canadian brethren, Kaytranada, on "Lavender."  The word "restlessness" is often used as a criticism; on the airy, loungey IV, it's simply a synonym for ambition.
Jonah Bromwich
#34
Merch for this release:
Compact Disc (CD), 2 x Vinyl LP
Anders Trentemøller has spent the past decade proving he's not just the sad bastard who sculpted the icy synths and samples on The Last Resort. And while 2013's Lost LP recast the Danish producer as more of a bandleader alongside members of Blonde Redhead, Lower Dens, and The Raveonettes, Fixion cements his position as a musician, dammit, a master of melancholy techno and post-punk.
Andrew Parks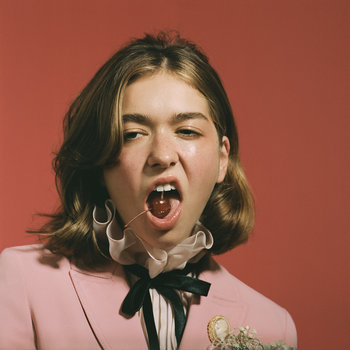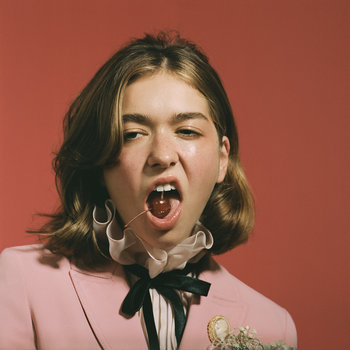 Even in her most desperate moments, Snail Mail's Lindsey Jordan sounds calm and collected. But this isn't a one-note record. Throughout Habit, Jordan excels at self-reflection, interrogating herself before turning to others. Many of these songs are built on measured drumming and soft, hypnotic riffs. Jordan is a self-deprecating songwriter, often evoking the decay and sediment of the natural world to get at her reflexive feelings. As a whole, Habit is the voice of a young woman in full control of her own nascent—and ascendant—narrative.
Tess Duncan
#32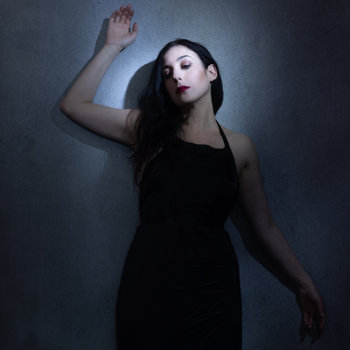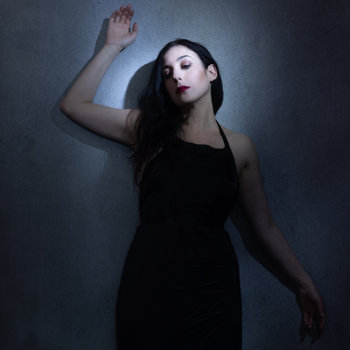 Merch for this release:
Vinyl LP, Compact Disc (CD)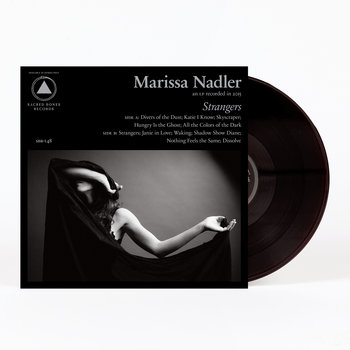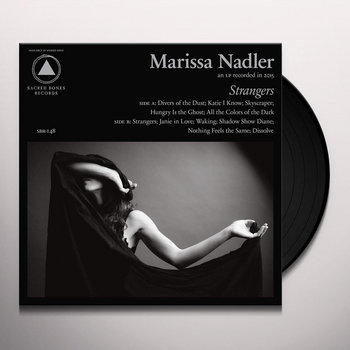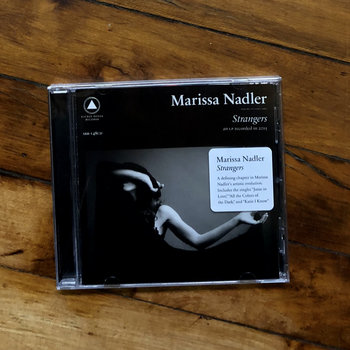 For well over a decade now, Marissa Nadler has made folk music that scrapes the most Gothic corners of the genre's long, rich history. Strangers adds some mild extra components to the Nadler style: Skewered guitars and symphonic strings underpin "Katie I Know," while heavy post-rock instrumentation surrounds her angelic vocal cords on "Janie In Love." In these instances, Nadler sounds like a celestial center in a universe of wicked forces. The eternal battle between good and evil has never sounded so ravishing.
Dean Van Nguyen
#31
Merch for this release:
Vinyl LP, Compact Disc (CD), Cassette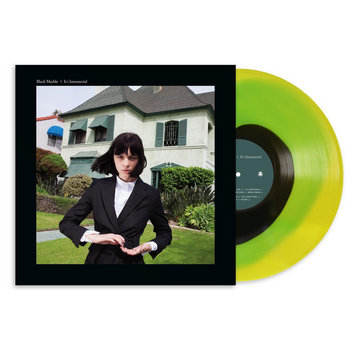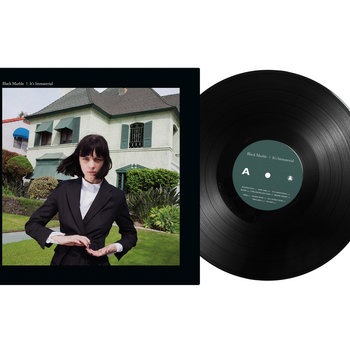 Make it past the mangled noise intro on It's Immaterial and you'll quickly realize Chris Stewart's only kidding. He's not really going to rewrite the rules of Black Marble, now that it's back to being a solo project and the singer/multi-instrumentalist has moved from Brooklyn to LA. His songs are sharper than a tack now though—melancholy pop music laced with lean synth lines and clammy hooks.
Andrew Parks
#30
Merch for this release:
Vinyl LP, Compact Disc (CD), Cassette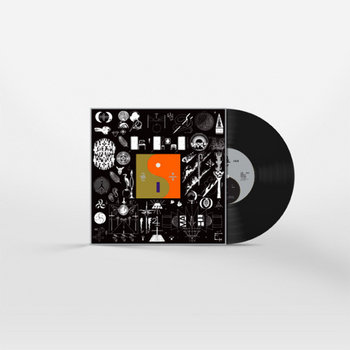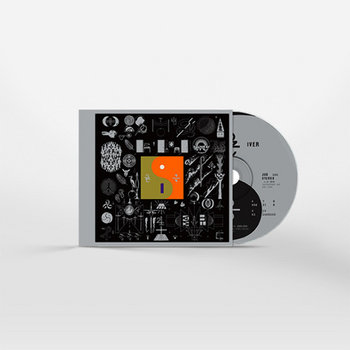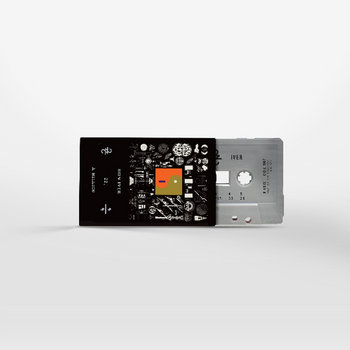 22, A Million often sounds like Bruce Hornsby meets Holy Other meets Bon Iver's saxophonist gone goth. With its skittering background choirs and blown-out percussion, Justin Vernon proved he's not scared to fuck around with his voice and his sound. As much as he layers and loops, discusses numerology, or namedrops Kanye, this music has the same quiet heart of all of Vernon's previous Bon Iver material. No matter how far you drift, your home remains a part of you. Eventually, you return to it.
Brandon Stosuy
#29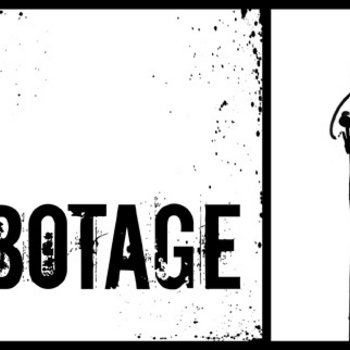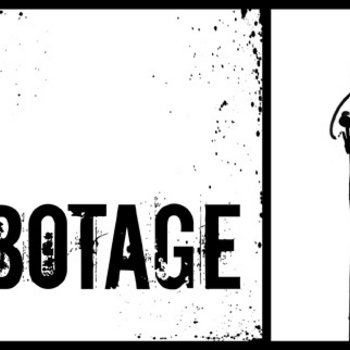 Trans Day of Revenge appeared digitally the day after the Pulse murders in Orlando; this was pure accident, but LGBTQI punks who'd not only been eagerly awaiting new music from the Olympia group but reeling in grief for our community found necessary healing in its assertive take-no-shit missive. And it resonated with a wider audience, too—these songs are solidly good hardcore with the necessary relentless percussion and paint-peeling riffs. This was to be G.L.O.S.S.'s last recorded transmission—they have since called it quits, leaving the punk scene indelibly changed in many positive ways for some of us who find ourselves perennially on the outside of a scene for outsiders—and what a way to go out: not with a whimper, but with a bang.
Jes Skolnik
#28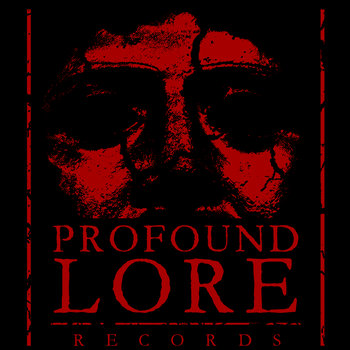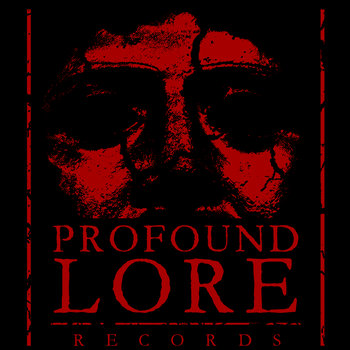 Merch for this release:
Compact Disc (CD)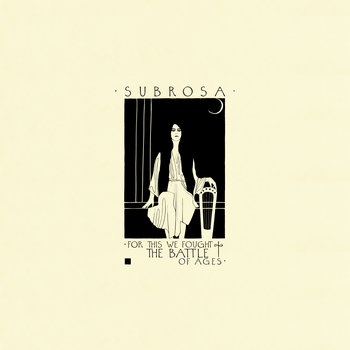 The inspiration for the fifth full-length from the Utah band SubRosa came from a number of places: the stories of Ursula LeGuin, a Russian novel from 1921, frontwoman Rebecca Vernon's knowledge of the Mormon church. The throughline in all of them is the desire for revolt and revolution: on Ages, humanity is heaving beneath the weight of oppression, waging the titular battle with little assurance of victory. The accompanying music is suitably turbulent: SubRosa proved long ago that they could fuse the suffocating gloom of doom metal with chamber music's chilling glissandos, but on Ages, their compositions are more dizzying and more complex. The 15-minute opener moves gradually from bereft howl to panicked scramble; the unsettling "Killing Rapture" is a grim, lurching sea shanty, a desperate anthem written beneath black clouds. Taken in full, Battle is captivating and arresting, an iconoclastic band operating at the peak of their powers.
J. Edward Keyes
#27
This young rapper and producer defiantly announces her strength, creativity and vulnerability in the second line of "All Mine,"  a track beautifully built around a lazily, coiling, delayed and looped guitar riff that wouldn't be amiss in the post-rock world. "I was 12 when I first caught a fist," she says, "Now I throw hands in the booth." And she does. Able to open up emotionally without the vapidity of many so-called "sensitive rappers" ("You Don't Know My Name") and preach positivity while avoiding platitudes and remaining realistic ("The Glow," "Master Plan"), Sole climbs, rides, and directs beats that recall both Dilla's legacy and the territory mined by Dante Carfagna on his Express Rising records. Ivy Sole is an absolute breakout star—she came to win; it's up to us to recognize her before she leaves us in the dust.
Jes Skolnik
#26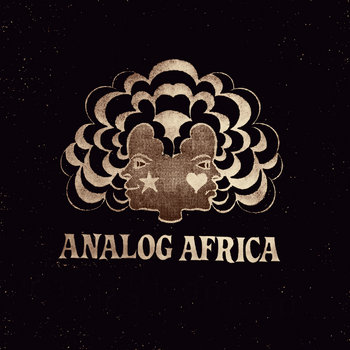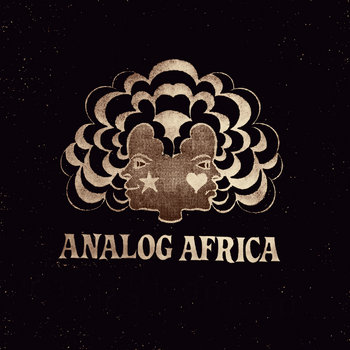 There's an entire generational mythology contained in Analog Africa's latest compilation, an archival effort that digs up songs both forgotten and unknown. The story of Cabo Verde's "cosmic sound" is almost too far-fetched to believe: in the late 1960s, a cargo ship full of synthesizers destined for Brazil was lost at sea and reappeared on the wrong side of the ocean, near the shores of the Cape Verde islands. The electronic instruments landed in a place without electricity, and were distributed to nearby schools and churches. The music contained on Space Echo, much of it originally released a decade after the synthesizers were lost and found, is a testament to that bewildering juxtaposition: hyperlocal Cape Verdean funaná is filtered through an array of otherworldly space and electronica sounds. It's funky and off-kilter dance music that is wholly unique and rarely heard.
Jay Balfour
#25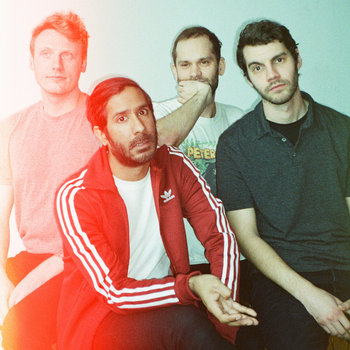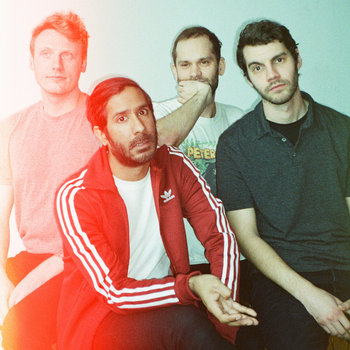 Merch for this release:
Vinyl LP, Compact Disc (CD)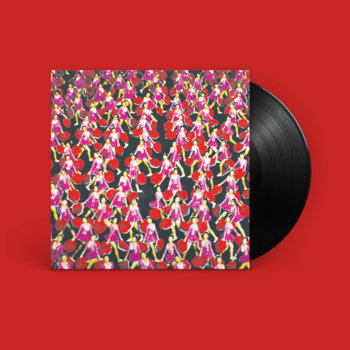 Outer Heaven is simultaneously a sophisticated political statement and one of the year's best rock records. The lyrics outline struggles with racism, heartache, apathy, and mental illness, while the music veers across rock's entire spectrum—some have wiry basslines and frenetic pace changes, others hinge on catchy pop riffs. It's as if Greys have plucked each track from a multi-decade career that hasn't happened yet. Outer Heaven is a controlled environment in which the manic energy of punk sneaks out between the carefully-crafted indie rock choruses. The cover is taken from a photograph of the Arirang parade for North Korea's Supreme Leader, and with lyrics like, "Don't shoot, I'm not the enemy," it's clear Greys are not interested in making aimless noise. The band have been generous this year and surprised us with a second record—Warm Shadow—a darker melodic companion piece that echoes Outer Heaven while nodding toward H.P. Lovecraft.
Ally-Jane Grossan 
#24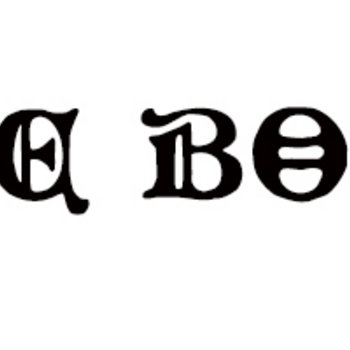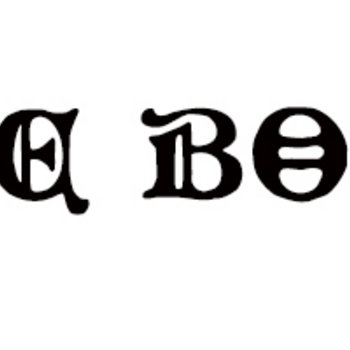 Merch for this release:
Vinyl LP, Compact Disc (CD)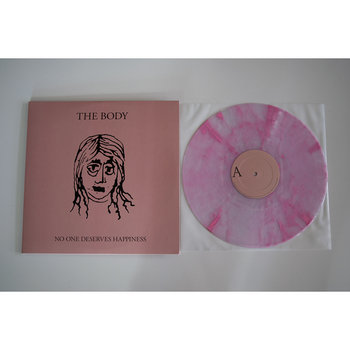 Lee Buford and Chip King drag a guitar, trombone, and 808 drum machine through the mud on No One Deserves Happiness, the Body's twisted attempt at making a pop disasterpiece. Brutal and beautiful, with at least one gnarly Beyoncé nod, it's yet another sterling example of why everyone from The Haxan Cloak to The Bug wants to cut a record with these creeps.
Andrew Parks
#23
J-Zone, Fish-n-Grits
No hip-hop artist in recent memory has succeeded through failure quite like J-Zone. Where 2013's sardonic Peter Pan Syndrome was as an admission that being a struggling musician meant relying on what he knew, on Fish-n-Grits, the MC/producer/funky drummer turned the focus of his frustration outwards. Here, he takes on gentrifiers ("Time for a Crime Wave"), contemporary hip-hop's apolitical apathy ("Mad Rap"), and aging struggle rappers' refusal to adapt with the times ("Go Back to Sellin' Weed"), while also laying down his share of grimy funk instrumentals ("Stick Up"; "I Smell Smoke"). Imagine Tim Dog had Desus & Mero punchlines and Bernard Purdie dreams, and you'll know why Zone's been so necessary.
Nate Patrin
#22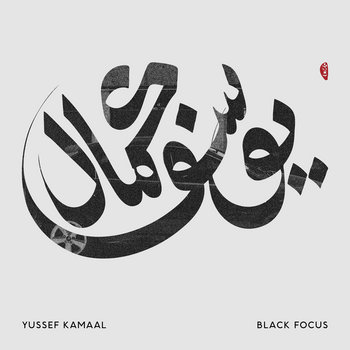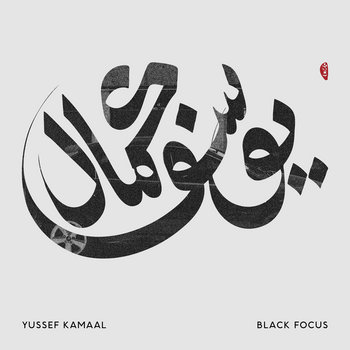 Merch for this release:
Compact Disc (CD), Vinyl LP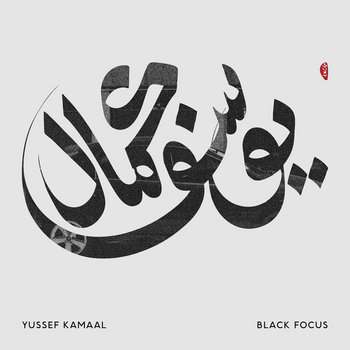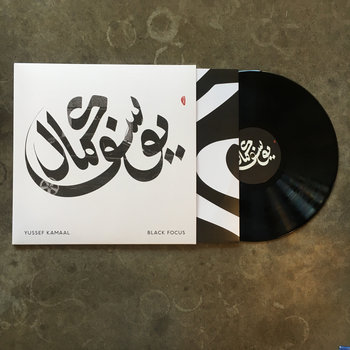 The South East London district of Peckham, and its neighboring area Camberwell, form one of the most ethnically-diverse pockets of the United Kingdom. It's a cultural melting pot of Black African, Black Caribbean, Asian, Indian, White British, and many other ethnicities. It's where South East Londoners Yussef Dayes and Kamaal Williams—releasing music together as Yussef Kamaal—came together as teenagers in 2007, bringing their brand of smooth jazz to small crowds in local bars. So call Black Focus the Great Camberwell Record—a work that beautifully distills the area, mixing cultures deep into the album grooves. It's a jazz record in the spirit of Blue Note's finest recordings, but this sonic stew also incorporates boogie, afrobeat, funk, hip-hop and the spirit of Roy Ayers. The arrangements are satin-smooth. The drums are crisp and funky, and the bass floats majestically throughout the record. In a post-Brexit world, where the British legacy of multiculturalism is suffering blow after blow, we need Yussef Kamaal to soften the impact.
Dean Van Nguyen
#21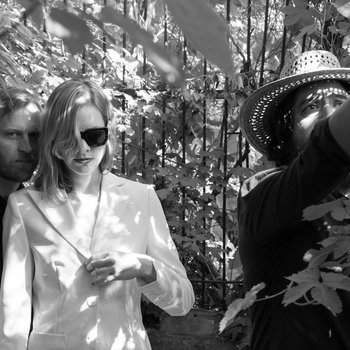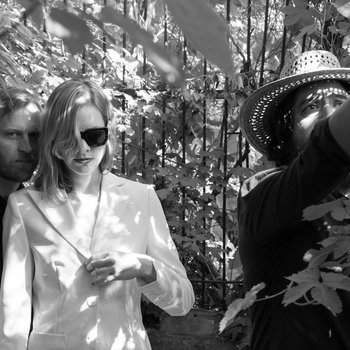 Merch for this release:
Vinyl LP, Compact Disc (CD)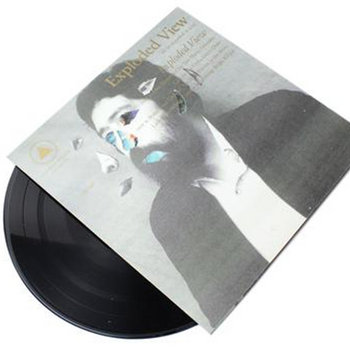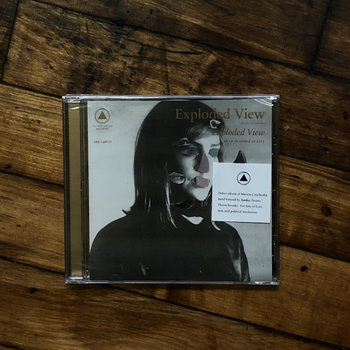 Berlin-based artist Anika usually works solo, to moody, hazy, inwardly-focused result. With Mexican producers Martin Thulin, Hugo Quezada, and Amon Melgarejo as Exploded View, her darkness opens up universe-wide, black velvet littered with cold, faraway, refractive objects. On their first self-titled album, the group traffics in fizzy liquid space-pop magic—the most obvious comparison is Broadcast fronted by Nico. This kind of songwriting and production requires the kind of intricacy, attention to detail, and working fluidity that usually springs from long-term, heavily invested relationships. That these sessions were fully live and improvised makes this album an achievement as seemingly impossible—and beautiful—as a galaxy.
Jes Skolnik
More "Best of 2016":
The Best Albums of 2016: #100 – 81
The Best Albums of 2016: #80 – 61
The Best Albums of 2016: #60 – 41
The Best Albums of 2016: #20-1