BEST OF 2016
Bandcamp's Artists of the Year Reflect on 2016
By Bandcamp Daily Staff · Illustration by Valentina Montagna · December 07, 2016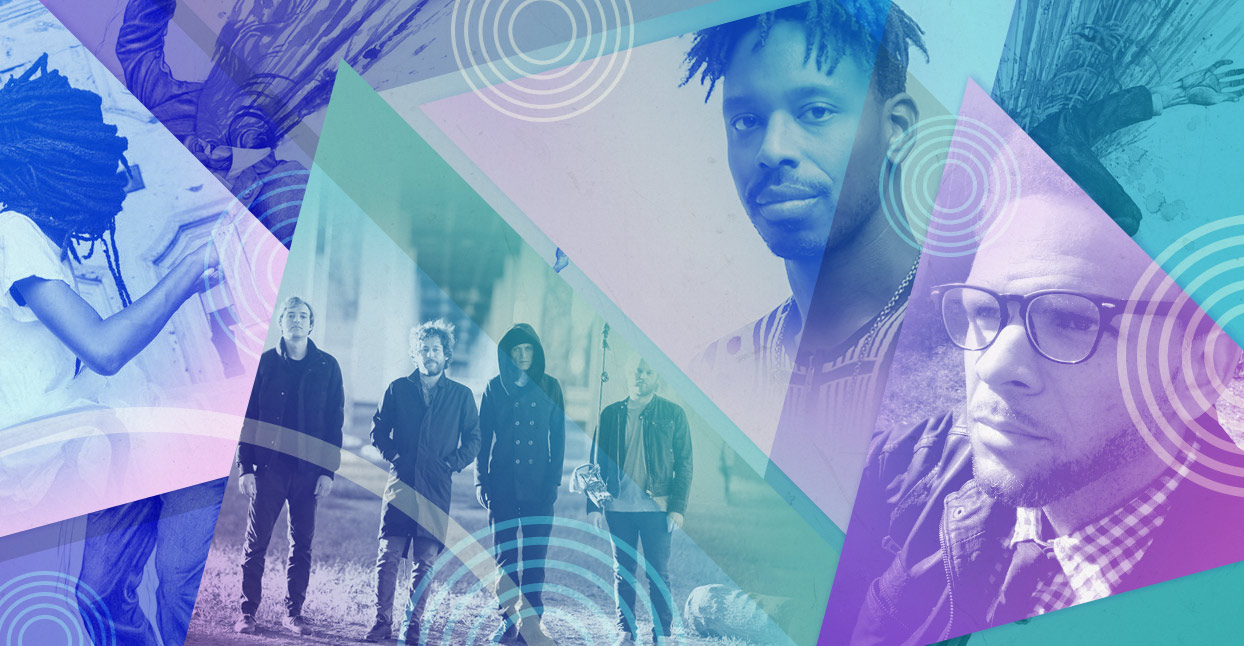 When it came time to select our Artists of the Year for 2016, we were looking for very specific qualities. It wasn't just about artists who had made great records—it was about artists who had either come into their own over the course of the last 12 months, or had used their music to demolish the walls between genres, or had made defiant statements about the world in which we live. The artists on our list all made records that represented, to us, one half of a conversation—posing questions or issuing challenges.
In honor of those accomplishments, we asked our five artists of the year—J-Zone, Moor Mother, Zeal & Ardor, Shabaka Hutchings and S U R V I V E—to share with us what their years have been like.
How has your career changed over the course of the last year?
J-Zone: My musical focus went from being a producer/MC in the indie hip-hop scene to a drummer/composer working mostly in other genres. I released a hip-hop album (Fish-n-Grits) in April, but every live show I've played this year, I was either playing drums or DJing, and none of them were hip-hop related—which is totally new for me. I make hip-hop records as a hobby at this point. I haven't done a J-Zone rap show in nine years, and I'm totally fine with that.
Moor Mother: I experienced a lot of 'firsts' this year. I had my first European residency and went on a U.S. National tour with Screaming Females. My collective Black Quantum Futurism released a book, opened up a community space called Community Futures Lab, and presented at a conference in Copenhagen on time perspectives. I was awarded two fellowships and exhibited my art in numerous galleries. I released a proper album this year and signed to Don Giovanni records, and I released my first proper book of poetry.
Zeal & Ardor: In 2016, I had the great fortune to be able to dedicate myself completely  to music. I found a brilliant management team, who have worked wonders for me, had vinyl printed, booked a tour for next year—but I still can't shave my face without bleeding, so there's room for improvement.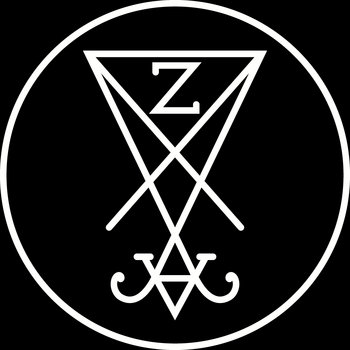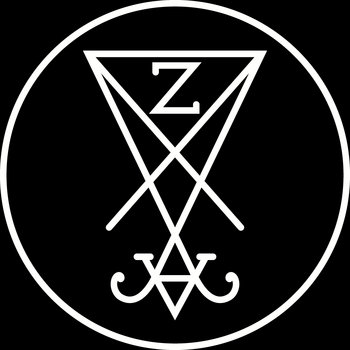 Shabaka Hutchings: My life changed a whole lot this year. It's been incredible. In England, a lot of people know me because I've been doing my thing for years and years. But it feels like, in 2016, the work started to go outside of England. More people know about the different things I've been doing. It feels like several dots were being connected. Also this year, it became clear that the audience for our music is bigger what's seen as 'the jazz audience.' We've been steering toward that for a few years. This year, we realized that we have a fan base with all sorts of listeners.
Kyle Dixon (S U R V I V E): I went from doing software design to working on music full time, so it's been a fairly drastic change for me. I spent most of my money on gear and my extra time recording with it, so to be able to transition to recording full-time has been a real treat.
Mark Donica (S U R V I V E): Writing more music, playing more shows and answering more interview questions. Searching for that perfect balance between music and my day job at a software company—in other words, very busy.
What cultural shifts have you noticed taking place over the course of the last year?
Moor Mother: I would not say I've seen a shift, but surely a continued and evolving war against the poor. My work has not changed—I have been and will always be a voice for the people.
J-Zone: I've never seen communication this vague and attention spans this short, so that affects pop culture. We communicate through memes with bad grammar and spelling errors, emojis, acronyms, shortcuts and text conversations that are erratic. Everything is lost in translation. I don't like any of it, but it is what it is. A lot of people complained about 'mumble rap,' this year like Lil' Yachty and stuff, but that music is just a reflection of the times and how people interact now. Mumble rapping is a result of mumble living.
Kyle Dixon (S U R V I V E): There's obviously a ton going on this year. It's been a fairly wild ride for me personally—many significant events, both good and bad. I have noticed that a lot of my peers have become more interested in politics. Before the primaries, it seemed like there was a lot of optimism, and I think the results of the subsequent elections have transformed that enthusiasm into anger for many people. It's unfortunate that our new President has validated racism, misogyny, and bigotry for a group of people who would otherwise be silent, or at least not feel as empowered to speak up. It's especially alarming when it's taking place at the same time so many people are getting fed up with police brutality. Not a particularly appetizing recipe.
Mark Donica (S U R V I V E): Chokers are back and emoji use is evolving to the point where people can basically communicate in a hieroglyphic language. Also, a lot of really cool electronic instruments and hardware came out this year.
Shabaka Hutchings: Judging from what was written about Wisdom of the Elders, it seems like there's now a new longing for that kind of album. When people have talked about it, it's likened it to what Kamasi Washington did. The social situation is right for having an album like that. It feels like the bigger public outside of the jazz world now knows about a certain period of spiritual jazz. When we played in South Africa, they said the music affected their heart. They say 'This is heart music.' It's spiritual music more than anything.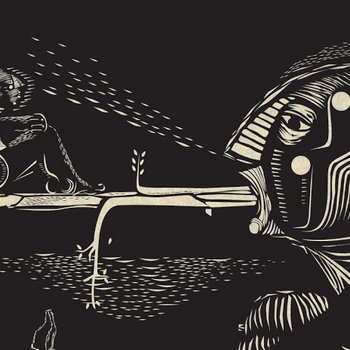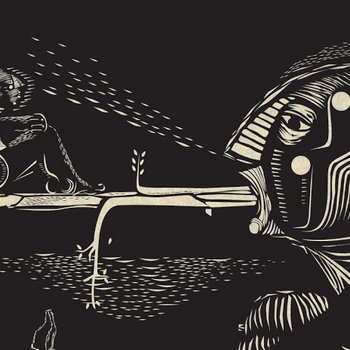 Merch for this release:
Vinyl LP, Compact Disc (CD)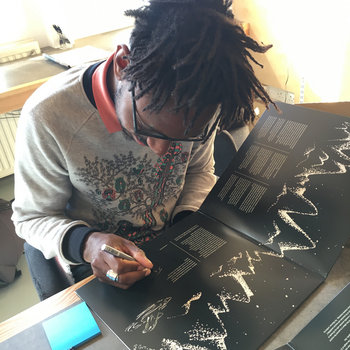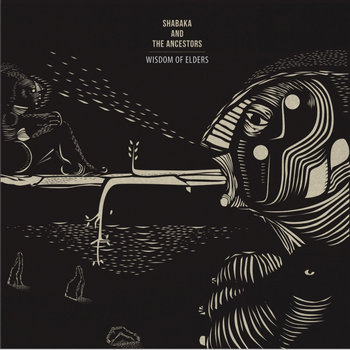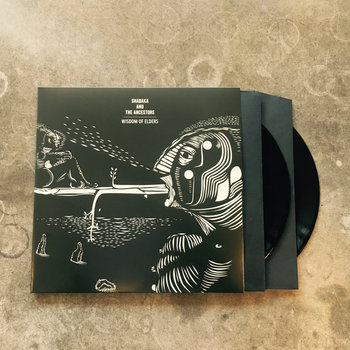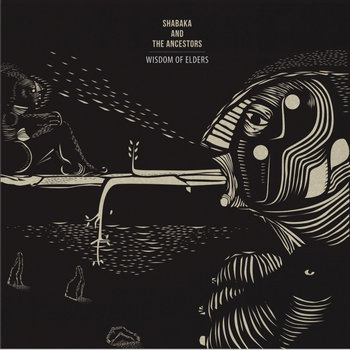 Zeal & Ardor: What we consider retro has caught up with the times. Seapunk and Vaporwave aesthetics—both visual and aural—have made their way into the mainstream and cater to our collective nostalgia for early CG visuals and muzak. They've been stripped of their social commentary and have evolved into simulacra. It's kind of like what Hollywood is doing, with reboots of semi recent movies, but with originality. It's exciting stuff I think.
What is it like to be an artist in 2016?
J-Zone: Liberating and terrifying at the same time. I definitely prefer things in 2016 to how they were in 2003, when the only way to be discovered was through a message board or associating with other artists. With hip-hop, either you were super lyrical and serious or a street rapper selling more dope and shooting more people than everyone else for the most part. I was a goofball rapper and a serious producer who liked obscure '60s funk 45s, Jungle Brothers and Suga Free with the same passion. That confused people, and I struggled to find a lane. Even with my band, The Du-Rites—it doesn't fit in neatly with the James-Brown-copy funk or the super tight, virtuoso funk. But in 2016 we're able to release music directly to people who follow us, and there's no need to fall on either side of the fence anymore. I love it. But the flip side of that is there's no floodgate. There's so much music out there it's very hard to stand out. So many amazing artists are releasing music to mass indifference, but you get on social media and people complain about the state of music all day. Then if one of their childhood heroes from 10, 15 or 25 years ago drops an album they hate, they say, 'Ah, all music sucks now!' It's like nobody exists but the new artists they hate and the older artists they used to like who failed them. 
Zeal & Ardor: It's hard to say. I think a huge part of being an artist is trying out new things and hoping they work. This was the year I found something that did, so I really can't compare it to other years. It's pretty great, though. I can do the bulk of my work in my underpants, which I immensely appreciate.
Moor Mother: I don't practice linear time, but I do believe in communal time. I have been working more within my community, and I think more artists should do more art-based works within the communities in which they live—especially at a time when artists are thinking more about protecting and creating a 'brand' than they are about social activism beyond the Internet.
Kyle Dixon (S U R V I V E): Same as any other time, just a bunch more weird news to draw from. It will be interesting to see what it's like to live in the U.S. over the next few years.
Mark Donica (S U R V I V E): There are a lot of different communication channels to juggle simultaneously. People can get at you from a million directions. There's lots of noise and distractions to sort through, so staying focused on just making music can be challenging.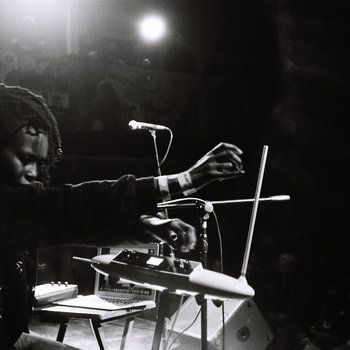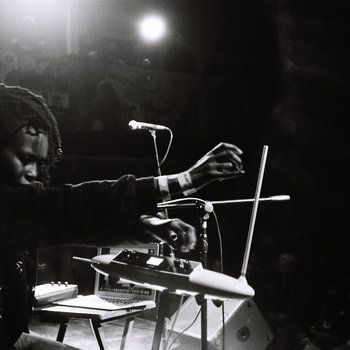 Merch for this release:
Vinyl LP, Compact Disc (CD)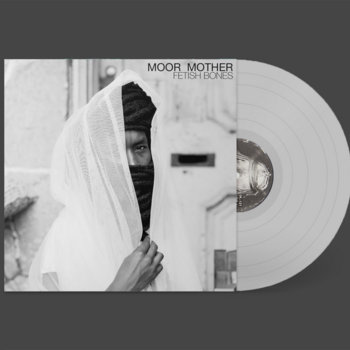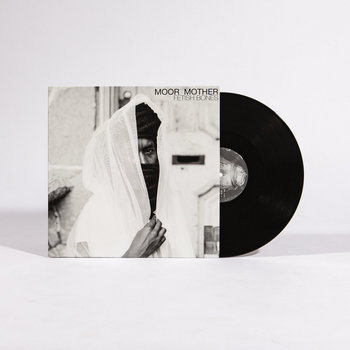 What are things you're doing to keep yourself focused during turbulent times?
Kyle Dixon (S U R V I V E): There are so many things to feel bad about, but you can't let them consume your daily life, or you're doomed. I've been surrounded by death and drama this year, but there has also been so much great stuff happening. I'm not sure where I heard this quote, but it stuck with me, it's something like, 'Worrying only makes you suffer twice.' If things seem daunting, or impossible, just keep busy on the things you care about. You will be distracting yourself by working, and also making progress toward your goals. It's really the only way to live. In most cases, working on music is what I do, but I also enjoy cooking, gardening and taking trips.
Mark Donica (S U R V I V E): Jogging aggressively, Pomodoro Technique.
Zeal & Ardor: There's this idea of an artist only really achieving something in dire times, or in sadness. I think there's some truth to that, in the sense that artists digest and incorporate emotions in their work. But after that, the emotion is processed. So, unhappy artists are either currently processing that feeling into art, or they have yet to do it. That might just be the way I see it, though—these are big words coming from a dude that just put out an album and not much else. 
Moor Mother: I create, I love, and I do work in my community.
.J-Zone: This year was extremely rough for me personally, so I do what I always do when it gets like that: go off the grid and get lost in creating stuff. It could be learning a new instrument, studying music theory, discovering new music for inspiration, jamming with other musicians, whatever. As an artist, if you're not creating then you're dying.
What's next for you?
J-Zone: First and foremost I just want to be a better musician. I have a lot to learn. I'm already working on new Du-Rites stuff with my partner, Pablo. We're both in a rock band called Lulu Lewis as well. I'm totally out of my league, but I dig a challenge. I have two other jazz-funk type instrumental projects, Zone Identity and D.O.T., and I also have an interview series going with Red Bull Music Academy called 'Give The Drummer Some,' where I interview the great drummers of the '60s, '70s and '80s. That's been an amazing and educational experience as both a fan and musician. Finally, there's Superblack, my group with Prince Paul and Sacha Jenkins. The album was finished in 2014, but it's finally dropping in 2017.
Kyle Dixon (S U R V I V E): We've got a short European tour planned in late February, a couple more shows this year, and some festivals scheduled throughout 2017. We're currently working on music for Sensory with Daniel Arsham and Peter Gunn, which is part of Sugar Mountain Festival in Australia.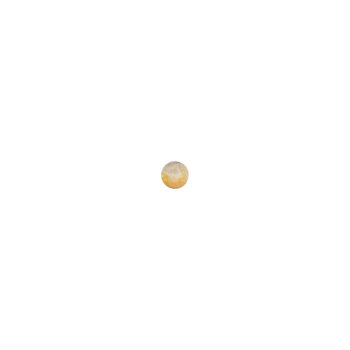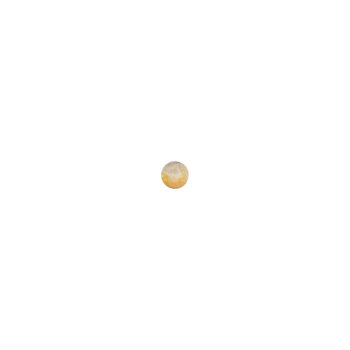 Merch for this release:
Compact Disc (CD), T-Shirt/Apparel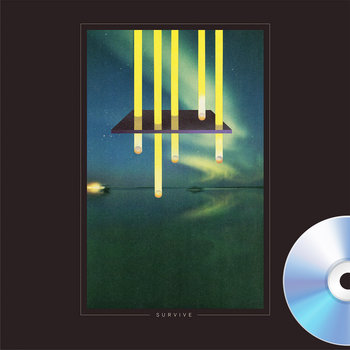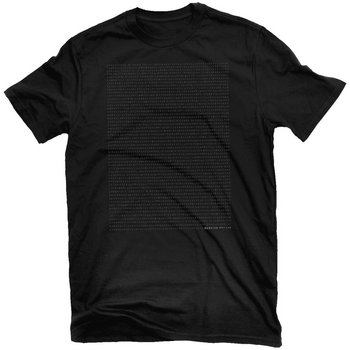 Shabaka Hutchings: I'm gonna record the next Sons of Kemmet album in mid-December. I've composed some classical music. I've got a bunch I've recorded throughout the years, including an orchestral piece, and a string quartet and clarinet piece. I'd like to get those recorded in the next year. I've got all this music that's just kind of sitting there, so this is a good time to record it.  
Moor Mother: Performing a lot, with goals to perform a few shows in Flint, Michigan. I will be creating new workshops and guest lecturing. I'm recording a new album, writing a new book of poetry, and I'm going on tour in Europe in the spring, with a winter residency in Berlin. I will also be releasing three collaborative projects with Philly artists. My collective, Black Quantum Futurism, will release a tape and book, and participate in art exhibitions. Also, I have a a Top Secret project coming in January, along with a few festival announcements and SXSW.
Zeal & Ardor: New York is such a fantastic place to be an artist, because as soon as you want to make something, you can be certain that it's already being done far better in the very city where you're living. Creating something unique is what can make you stand out. It forces people into originality. And that's pretty gosh-darn swell.