BEST OF 2016
The Best Albums of 2016: #100 – 81
By Bandcamp Daily Staff · December 05, 2016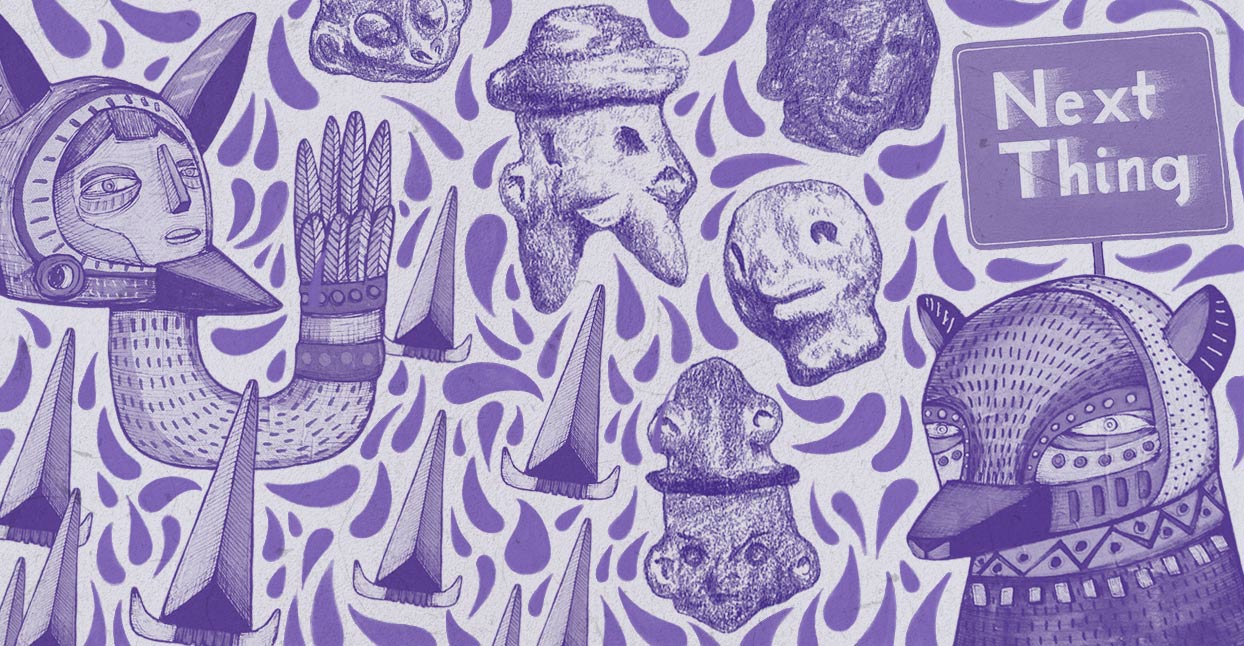 If there's one thing we learned since we launched Bandcamp Daily this past June, it's that the world of Bandcamp is enormous—encompassing everything from emo in China to cumbia punk in Tucson, Arizona to just about everything in between. So narrowing our Best Albums of the Year down to 100 choices was a daunting task. This week, we'll be sharing our picks, 20 at a time, until we arrive at the top spot on Friday.
More "Best of 2016":
The Best Albums of 2016 #80 – 61
The Best Albums of 2016: #60 – 41
The Best Albums of 2016: #40 – 21
The Best Albums of 2016: #20-1
#100
Merch for this release:
Compact Disc (CD), Vinyl LP, Cassette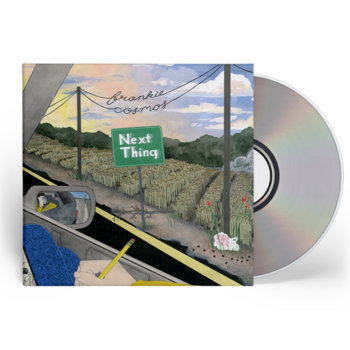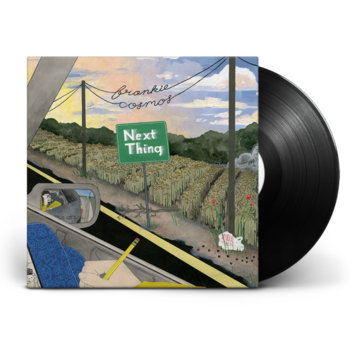 No record this year was as generous of spirit as Frankie Cosmos' Next Thing. With a full band behind her, Greta Kline took on big themes in her small songs, wearing her heart on her sleeve and celebrating the romance of the regular. "I haven't written this part yet," she sings. "Maybe you can help me write it." It's a good indication of her intent: with Next Thing, Kline wrote a record both personal and universal.
Mariana Timony
#99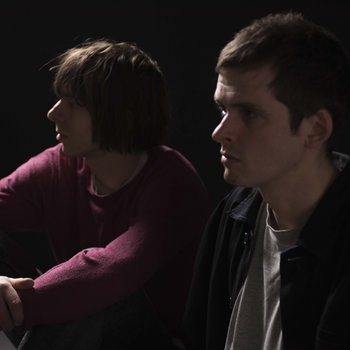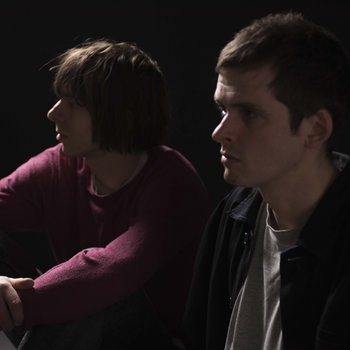 Merch for this release:
Vinyl LP
Jack Cooper and James Hoare tap into the magical nexus of melancholy and melody on their third record as Ultimate Painting. Their hallmark soft psych takes a contemplative turn inward, their meandering melodies delving deep into the darker end of human relationships. The pair's perfect harmonies and gently intertwining guitars offer a reassurance that, even when everything goes horribly wrong, we can still get some things exactly right.
Mariana Timony
#98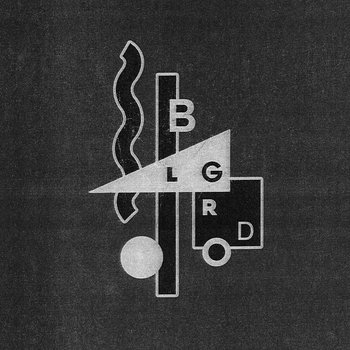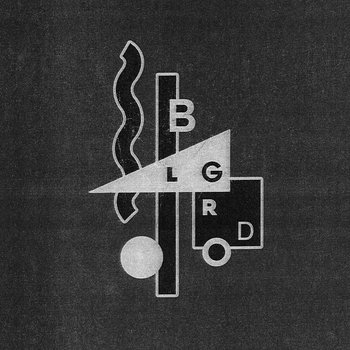 Merch for this release:
Vinyl LP, Compact Disc (CD)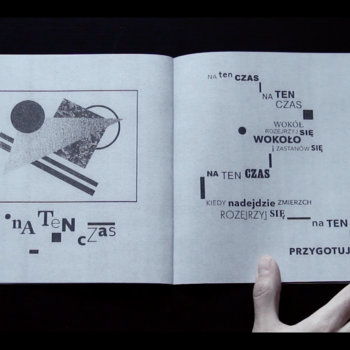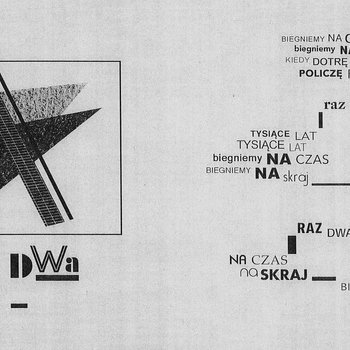 On Obraz, Belgrado plays post-punk with a platinum finish. The guitar and bass sound so sleek, they're almost antiseptic. The drums, played on what sounds like a hybrid electronic/acoustic kit, make soullessness feel like an asset. And vocalist Patrycja Proniewska (who was born in Warsaw and sings in Polish) delivers her downcast melodies from a cool distance. Though the Barcelona group at times puts poise before vitality, highlights such as the murmuring, atmospheric "Krajobraz" and the unorthodox, dubby "Raz Dwa" have an austere, undeniable allure.
Sam Lefebvre
#97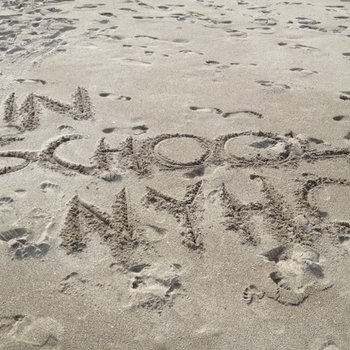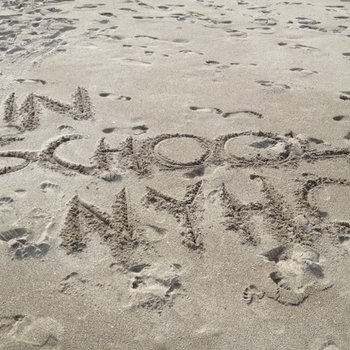 This New York/Wisconsin quartet is all muscle, never forgetting that much of the impetus for hardcore is the sourness of fight-or-flight adrenaline that prickles up the spine before threading outward toward a spasming heart. They're brutally efficient, no element out of place—scalpel-precise rather than club-over-the-head. From needly riffs to hefty percussion to full-throated, straightforward and abrupt vocals, this is a group that is less four distinct individuals than a true punk juggernaut. Since they're no longer all in the same state, spare recordings and live performances are rare treats, making this perfect four-song EP an obvious choice.
Jes Skolnik
#96
Merch for this release:
Vinyl LP, Compact Disc (CD), T-Shirt/Apparel, Cassette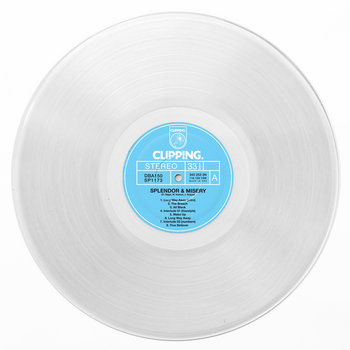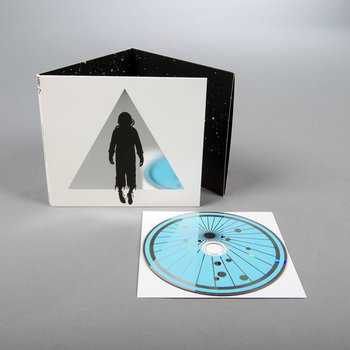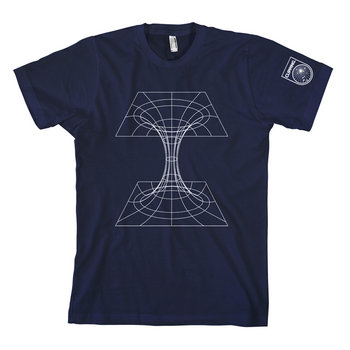 "Oblivion is preferable to white supremacy, patriarchy and capitalism." That's what clipping. producer William Hutson told Red Bull Music Academy earlier this month. On Splendor & Misery, clipping.'s third album, the Los Angeles noise-rap trio embraces those words as both ethos and mission. The album melds Afrofuturism and Afropessimism to tell the tale of a runaway slave who pilots his sentient mothership as far away as possible from this planet, its prejudice, and its pain. On "Air 'Em Out," they flip musique concrete into interstellar trap. "Baby Don't Sleep" harkens back to clipping.'s debut, Midcity, glacial pockets of sound subsumed by walls of noise. These tracks showcase a group that's unafraid to bury old roots in new galaxies. Enjoy the oblivion.
Nnamdi Bawsism
#95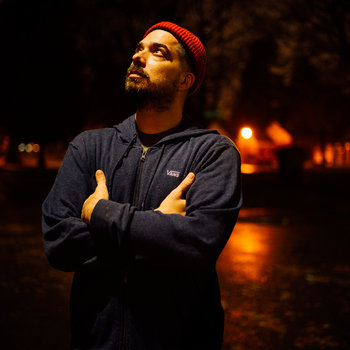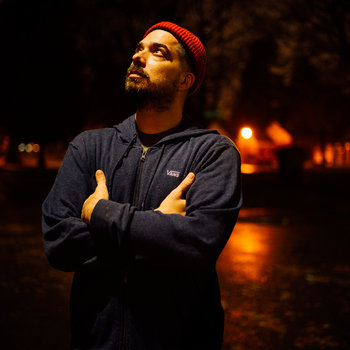 There are many technically-talented MCs, but there are very few MCs who combine that technical skill with storytelling prowess and emotional presence. After two decades in underground hip-hop, Aesop Rock is still growing and teaching in equal measure. The Impossible Kid, buoyed by hiccuping beats and a synthy, Giorgio Moroder-style retro-futurism, is as lovingly verbose as any of Rock's previous efforts, but it's also a starkly confessional record from a rapper rounding 40. The Impossible Kid's emotional center—literally the three songs at the middle of the album—are especially flooring. Impossible is the operative word: how the hell does Aesop Rock keep topping himself?

Casey Jarman
#94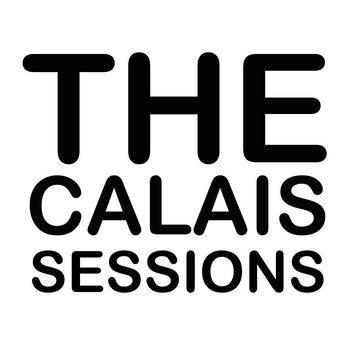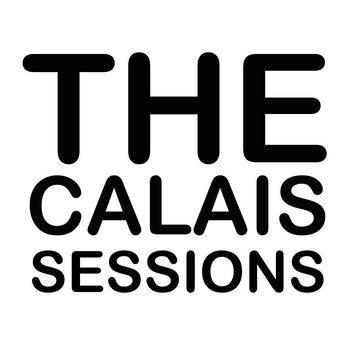 Merch for this release:
Compact Disc (CD)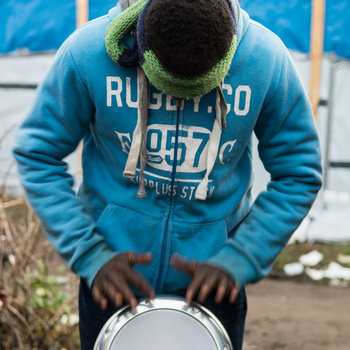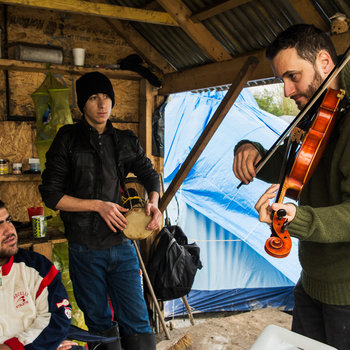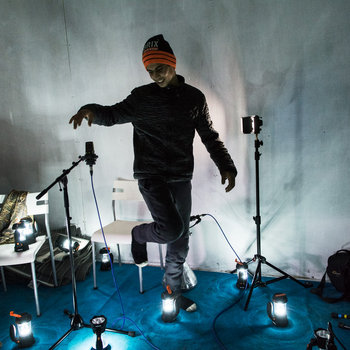 An estimated 5,000 migrants from Africa and the Middle East live precariously in the so-called "jungle" in Calais, France, and lot of them are gifted musicians. With all too much time on their hands, several of these temporary residents took advantage of an onsite mobile studio to record this diverse and moving album. Members of an Eritrean and Ethiopian group, along with UK group Get Gospel, sing happier notes—including the self-evidently optimistic "Yesus" and "Halleluyah." Romanian folk-fiddle virtuoso Bogdan Vacarescu contributes a Balkan fiddle tune. And a melodica-tooting Oona Chaplin joins Sudanese drummers and Molotov Jukebox accordionist Natalia Tena for the Bollywood hit, "Har Dil Jo Pyar Karega" (Every Heart That Loves)." Reflecting loss and optimism in equal measure, The Calais Sessions humanizes a group that many are far too willing to depersonalize and ignore.
Richard Gehr
#93
Merch for this release:
Vinyl LP, Compact Disc (CD), Cassette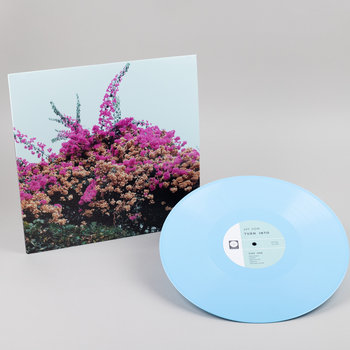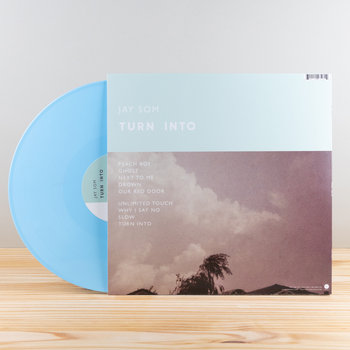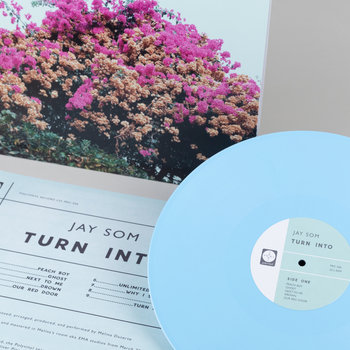 San Francisco songwriter Melina Duterte, aka Jay Som, makes intimate fuzz-pop for Saturday afternoons spent in socks and a t-shirt, unkempt but free. Turn Into, which consists of finished and unfinished songs that were written, recorded, and mixed between March 2014 and October 2015, was originally uploaded to Bandcamp last year after a few too many glasses of wine at Thanksgiving dinner. The 2016 reissue pulls the album into a confident whole, asking tough questions about love, then shrugging them off and laughing anyway.
Keisha Armand
#92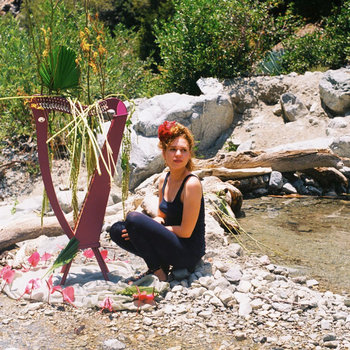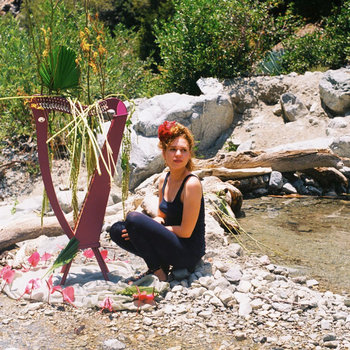 With a busted harp and an even more busted laptop, Risa Rubin documented her birth as an artist on her arresting multimedia album Jewish Unicorn. Her songwriting is freeform and unstructured, her lyrics are full of pure emotion and personal experience, all of them filtered through a prism of glitter, grit, and determination. Joanna Newsom vocal comparisons are inevitable, but Rubin's talent is in a universe of its own making.
Mariana Timony
#91
Proving that Austin has more to offer than psych-rock, post-rock and laidback indie, this darkwave trio sound like they'd feel more at home huddling for warmth in 1970s Sheffield or trying to outrun a David Lynch nightmare in slow motion. While it's threaded through with atmospheric instrumentals, Graphic's best moments occur when its gothy bass lines and eerie synthesizers support Amber Goers' sublimely sorrowful vocals. Thanks to her, Graphic leaves your soul feeling more cleansed than crestfallen.
J.R. Moores
#90
BROOKZILL!, Throwback to the Future
BROOKZILL!'s mission in 2016 was twofold: destroy time, bridge cultures. The group did just that on their debut, Throwback to the Future. Across 12 invigorating, party-centric songs, BROOKZILL! created a unique hybrid of Brooklyn hip-hop and Brazilian sonics, with MCs Ladybug Mecca (Digable Planets) and Rodrigo Brandão spitting old school flows over music from Prince Paul (De La Soul) and Don Newkirk. It was all breezy shuffles and indelible hooks, tight verses and extended jams—a throwback to the future and a loving advance to the past.
Marvin Lin
#89
Merch for this release:
Vinyl LP
They may have enough sharp hooks and irrepressible energy to stand out from crowd, but Glasgow's Anxiety don't settle for penning straightforward hardcore punk anthems. Instead, they infuse their frenzied Crass-like outbursts with brain-blurring psychedelic distortion. Some songs have an intimidating no-wave clankiness, verging on the industrial. MLP Anxiety's unholy blend of noise is enough to singlehandedly restore your faith in the frantic ugliness of proper punk rock.
J.R. Moores
#88
Merch for this release:
Vinyl LP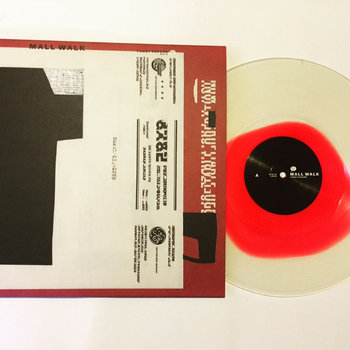 Mall Walk's debut LP arrives like a puzzle box without a key: a self-contained and confident burst of razor sharp post-punk with noisy shoegaze effects that's startlingly modern in sound and defiantly insular in spirit. Its outlook might be dour, but its danceable bass lines, textured rhythms, and layered guitars provide inner velocity to balance out lyricist Rob I. Miller's acidic one-liners. Funny Papers may not have been the most cheerful record released this year, but it was one of the most honest.

Mariana Timony
#87
Its cover art may look like a long-lost Prestige or Riverside LP from the '50s, but this London musician's full-length debut is a multifaceted, thoroughly modern take on jazz. Reginald Omas Mamode IV incorporates elements of pop, soul, hip-hop, and more in a gleefully freewheeling manner that recalls such groundbreaking albums as Squarepusher's Music is Rotted One Note and Kid Koala's Carpal Tunnel Syndrome. Don't try to find conventional logic in its cut-and-paste approach; just put your earbuds in and groove with the (anti-)flow.

Michael White
#86
Merch for this release:
Vinyl LP, Compact Disc (CD)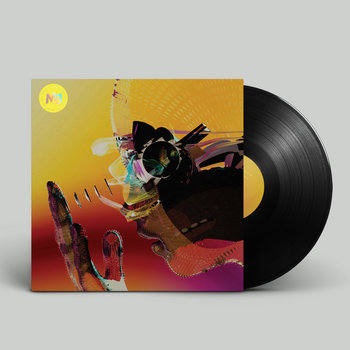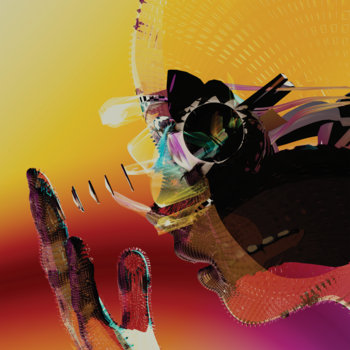 Motion Graphics' debut album sparkles with the sound of the future. There's abstract electronica, which you'd expect from someone who writes their own sound generation software. But there's also the trunk-rattling boom and slithering hi-hats of 808-led hip-hop, a bit of early '00s Timbaland scamper, hints of grime's smash-and-grab attitude to sound-sources, vocals with a plaintive indie-rock tone, a good bit of film score high drama—all somehow bound together into a coherent sound. The fact that it's been picked up by Domino Recording Co. —the home of genre-agnostic acts like Hot Chip, Blood Orange and Julia Holter—is testament to his individuality.

Joe Muggs
#85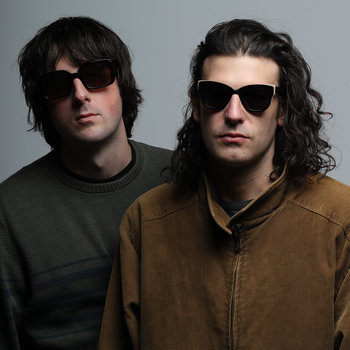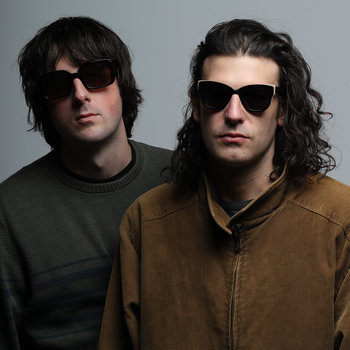 Cosmonauts came into their own on their fourth record, A-OK. They found the sweet spot where Madchester melts into Britpop, adding dancier beats, janglier tones, and more expressive vocals. They've dialed down the noise of their previous releases for a sound that, while still loud, can almost be described as 'pretty.' After many years of shrugging off comparisons to other bands, Cosmonauts have arrived at a sound that's more than the sum of their parts.

Mariana Timony
#84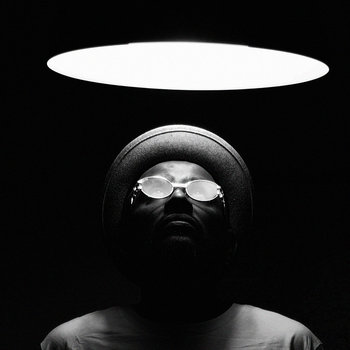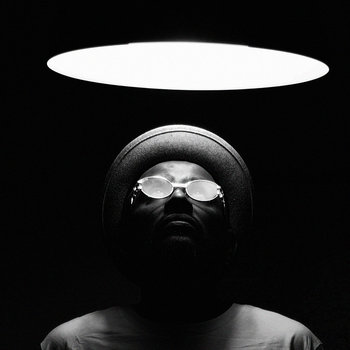 The Bronx-based MC from Mexico City has been shattering systems of oppression with his work for over a decade. Bocafloja means "Loose Mouth," which is fitting: the rapper spits out ferocious reality-checks that strike quickly, one after another. His hard-hitting lyrical approach is refreshingly intoxicating: "Estoy alérgico al mapa de don Cristóbal/ un estornudo en la punta de su diploma" ("I'm allergic to Columbus' map/ I sneeze at the tip of his parchment"), he raps on "Oreo," a reimagining of Eurocentric and Black history. The funky "Fakir" celebrates the iconoclasts of the world, while "We Do It" reps for the unification and building of communities. Meanwhile, his old-school hip-hop samples and soulful grooves keep things in steady motion. On Cumbé—a Yoruba term for festivity—Bocafloja turns to celebrating Black and Brown identities and existences, a sound he describes as "intellectual stimulation…[on] the dance floor."

Isabela Raygoza
#83
Merch for this release:
Vinyl LP, Compact Disc (CD)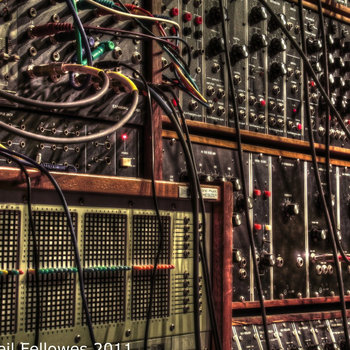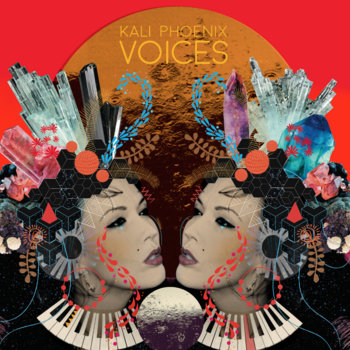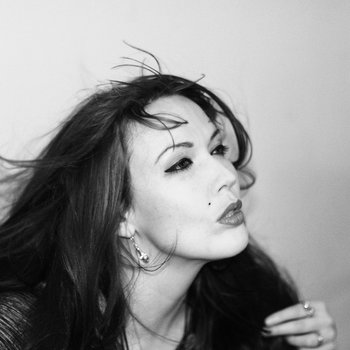 On Voices, Kali Phoenix stretches between past and present, presenting a distinctive blend of neo-soul that explores everything from budding romance to self-liberation and personal growth. She gives a clear nod to '90s-era R&B (En Vogue, Erykah Badu) and '70s-era soul (The Supremes, Stevie Wonder) without taking too much from either. Hundred Strong's production provides richly-detailed set dressing, but it's Phoenix who is the star. Voices, with its dusky production, may borrow from the past, but Phoenix's eyes are firmly set on the future.

Nick Williams
#82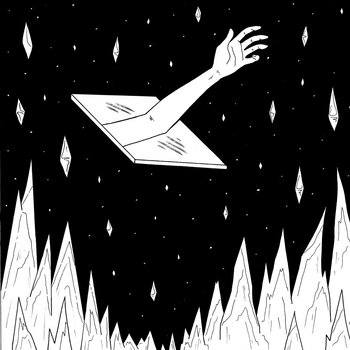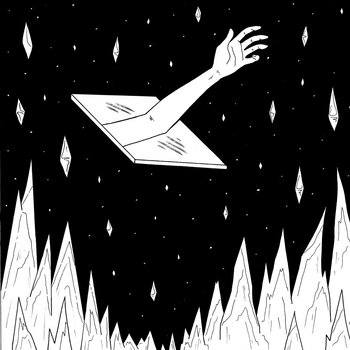 Merch for this release:
Cassette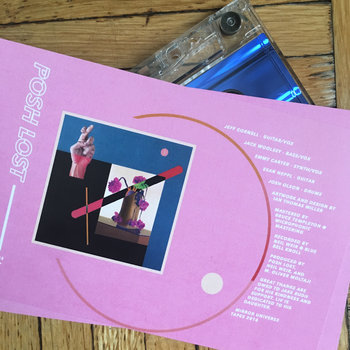 Bands who operate within the shadowy realm of dark rock tend to post up in one of two extremes: either morose and brooding (Joy Division, The Sound) or fevered and anthemic (The Chameleons, Lords of the New Church). But the Minnesota group Posh Lost have found a way to split the difference. The result is a record whose 10 songs are as bleak and mossy as an 18th Century cemetery, but have a nerviness and intensity that prevents them from feeling waterlogged. On "Fabricate," the guitars prick and poke like bat talons, but Jack Woolsey's dark-prophet vocal style gives its three-word chorus a chilling ominousness. Jeff Cornell's voice pulls the melody on "Sense of Self" gracefully upward, the band floating like funeral mist far below. Posh Lost seem to be subconsciously following Bruce Cockburn's old dictum about kicking the darkness until it bleeds daylight. Their debut offers a welcome, hefty helping of both.
J. Edward Keyes
#81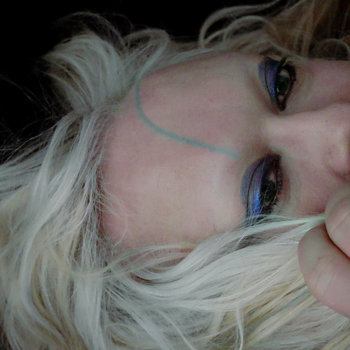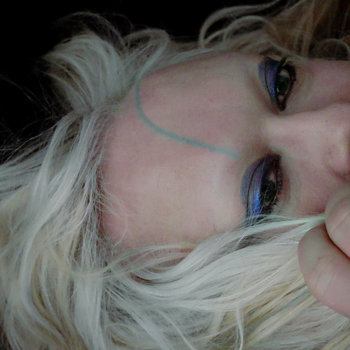 The undertow of existential sorrow that has always featured in ANOHNI's music comes further to the fore on this purposely confrontational album. Described by the artist as a "Trojan horse," she and her collaborators use dance beats and earworm melodies to deliver deadly serious messages about global warming, government surveillance, drone warfare, and other pitch-black realities of modern life. Protest music is reborn, and not a minute too soon.

Michael White
More "Best of 2016":
The Best Albums of 2016 #80 – 61
The Best Albums of 2016: #60 – 41
The Best Albums of 2016: #40 – 21
The Best Albums of 2016: #20-1