BEST METAL
The Best Metal on Bandcamp: September 2022
By Brad Sanders · September 27, 2022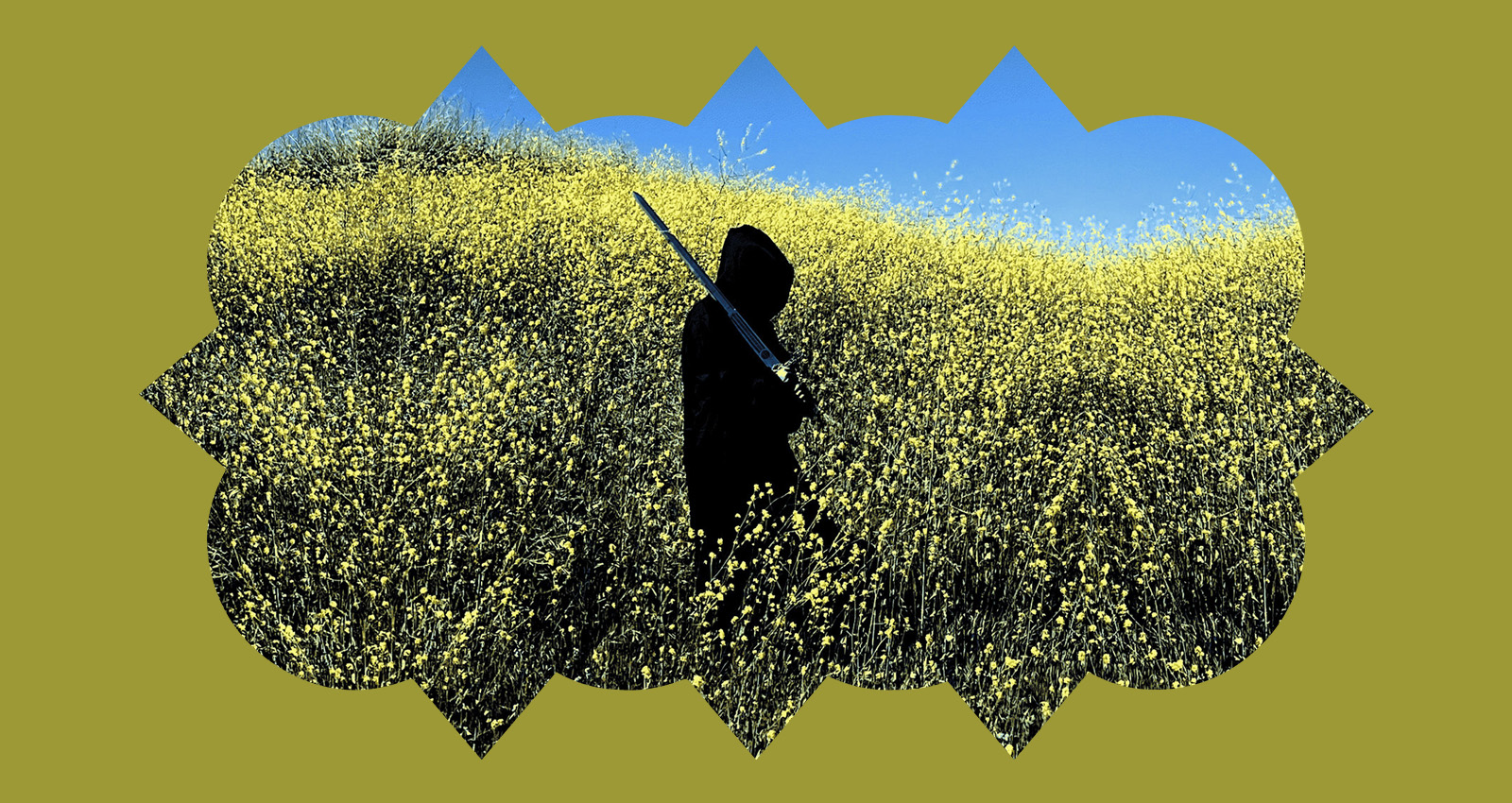 The best metal on Bandcamp this month includes a triumphant return by German power metal legends; a sweeping epic of raw black metal; a sultry, sexy trad metal debut, and much more.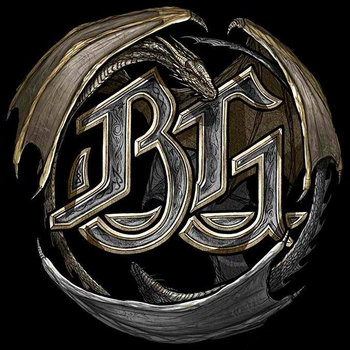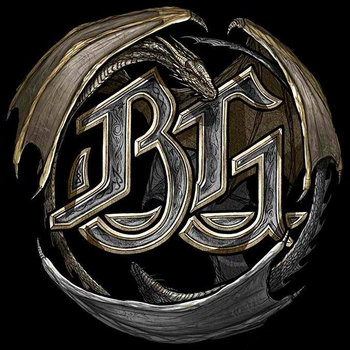 Saying Blind Guardian are one of power metal's defining bands is a little like saying fire was one of civilization's defining discoveries. It's not clear that there would even be a power metal genre without Blind Guardian. Sure, their German countrymen in Helloween, Running Wild, and Grave Digger had a head start, but they were essentially tweaking the formula of NWOBHM bands like Iron Maiden and Satan. Blind Guardian had the same origin point, but they quickly added innovations that codified power metal into a universally recognizable sound—multi-layered choral vocals; classical music-inspired arrangements; lilting, baroque melodies; fantastical lyrics about hobbits and dragons. The band's immortal '90s run is still without peer in power metal'and damn near untouchable in metal as a whole. You could start a hell of a barroom debate at the Inn of the Prancing Pony by declaring a favorite among Tales from the Twilight World, Somewhere Far Beyond, Imaginations from the Other Side, and Nightfall in Middle-Earth. The band have spent most of the 21st century emphasizing their maximalist side, piling on orchestral elements and pushing their songs to epic lengths. 2019's Legacy of the Dark Lands, a double album credited to Blind Guardian Twilight Orchestra, was the logical conclusion of their symphonic experiments, eschewing guitars entirely and enlisting the City of Prague Philharmonic in their place. Their new masterpiece The God Machine is both a reaction and an evolution. It's the heaviest, most direct Blind Guardian album in years, but they couldn't have made it without first doing everything they've done up to this point. Already, it belongs in that Prancing Pony debate.
The God Machine's opening track, the Arthur-Miller-inspired "Deliver Us From Evil," sets the tone from the jump. It's aggressive, but it deploys huge, ornate guitar melodies as a counterweight to its forward thrust. "Damnation" continues the early-album bellicosity before giving way to "Secrets of the American Gods," the closest thing The God Machine has to an '00s Blind Guardian-style epic. Even at a densely packed seven-and-a-half minutes, it moves steadily forward, Hansi Kürsch heightening the drama with each verse he sings. Kürsch is in peak form throughout The God Machine, but it's André Olbrich's lead guitar that lives at the album's center. If the overbearing orchestral parts of recent Blind Guardian albums lost you, now is the time to jump back in. Songs like "Violent Shadows" and "Blood of the Elves" see Olbrich and rhythm guitarist Marcus Siepen playing like they did way back in the '80s—crushingly heavy, but with a light touch. In contrast, "Let It Be No More" is the most emotionally affecting ballad the band has ever written. Kursch wrote it after the death of his mother, and it's disarming to hear heavy metal's bard of fantasy literature drop his guard and sing with such pathos about a real-life tragedy. It's almost a cliché to say that a band has put the best parts of everything they've ever done into an album, but with The God Machine, that's exactly what Blind Guardian did. Whatever your favorite album of theirs is, there's something for you here.
Merch for this release:
T-Shirt/Shirt, Cassette
There's a moment a little less than two minutes into Friendship, Love and War, the second album by GUDSFORLADT, where it becomes clear that he's operating on a higher level than most of his peers in the raw black metal scene. Up to that point, "Ride Forever in the Shadow of the Mountain" is an impressively cacophonous song, with whiteout drumming, frenetic guitar work, and shrieking vocals. It's all played with obvious skill, but it's nothing you haven't heard on a raw black metal album before. That's when DM, the project's anonymous sole member, lets everything fall away, save for a lone guitar. After one repetition of a simple, ascending lead, it's joined by a second guitar, which harmonizes with it like it's been teleported there from a Wishbone Ash song. Shortly after that, the album's first clean vocals arrive. They won't be the last. Friendship, Love and War spends the next hour continuing to subvert expectations. It's not an album that's much interested in thrashing about in the muck, opting instead for piercing, memorable leads, expressive vocals, and major-key passages that feel triumphant and strangely melancholic at the same time. GUDSFORLADT has produced a sterling example of what you can do when you honor an existing form but commit to pushing its boundaries. Few artists working under the broad umbrella of raw black metal have ever made a better album.
Merch for this release:
Other Apparel, Vinyl, T-Shirt/Shirt, Compact Disc (CD), Cassette, Vinyl LP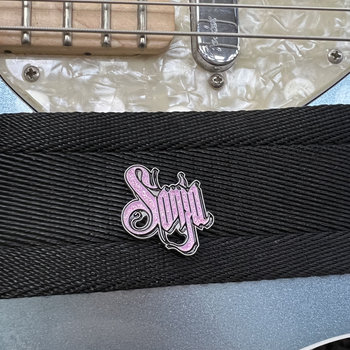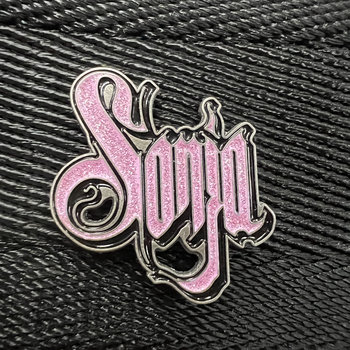 Melissa Moore rules, OK? She's a founding member of the incredibly named thrash band Rumpelstiltskin Grinder. She played on the best Absu record, and left with her head held high after those bigoted dipshits fired her for coming out as trans. Now she leads Sonja, the most exciting traditional metal band I've heard in recent memory. Loud Arriver, the band's debut album, is a swaggering dose of darkly melodic, goth-infused heavy metal. Unto Others is probably the closest reference point for what Sonja is doing on Loud Arriver, but where that band goes for more of a spooky graveyard vibe, Moore "just wants to fuck all day and all night," per her lyrics for "Fuck, Then Die." Metal isn't typically thought of as a sexy genre. Even the hair metal bands who foregrounded sexuality were too boneheaded about it for it to come off as particularly hot. Sonja's music is hot. It's melodically sophisticated, brilliantly written, impeccably performed, yes—but it also boasts a charged eroticism that metal rarely pulls off. "I'm gonna set you on fire," Moore sings as the album's closing title track reaches climax. "I'm the loud arriver."
Merch for this release:
Vinyl LP, Cassette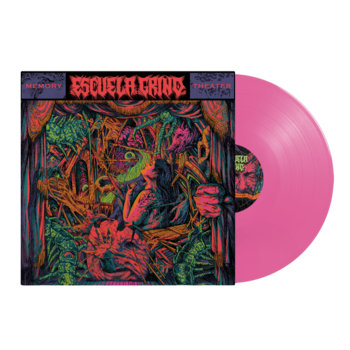 Listening to Escuela Grind's Memory Theater feels like trying to scuba dive with a collapsed lung. Good luck coming up for air. For 22 relentless minutes, the Massachusetts-based band rips through song after song of vicious grindcore, while frontperson Katerina Economou unleashes a truly unhinged vocal performance amid the melee. Their grind is pliable enough to take on other sounds as needed, as evidenced by ass-beating detours into powerviolence and bursts of malevolent death metal riffage. Whatever form it takes, it's animated by a sense of constant motion. I recently saw Escuela Grind play as a part of a nine-band bill headlined by brutal death dealers Mortician. They were the odd band out, in a sense, playing for an overwhelmingly death metal-oriented crowd, but their ecstatic, high-energy performance won over every person in the room. Memory Theater more than lives up to the promise of that incredible set.
The ongoing cross-pollination of the American hardcore and death metal scenes is perhaps best epitomized by Maggot Stomp, the California label whose roster is stuffed to the gills with precisely that brand of stomping menace. That reputation can lead a band like their latest signee, Tribal Gaze, to get swept up in the narrative. For my money, though, The Nine Choirs is a foul gust of air emanating straight from death metal's coffin, and it's a stretch to lump them in with the DM-for-hardcore-kids movement. The songs are so good that it doesn't really matter what you call it. Guitarist Quintin Stauts has called the album "big evil Texas shit," [sic] which is a much better summary than I can provide. At first blush, the Texas-sized riffage and relentless, pounding drums are the defining features of The Nine Choirs, but repeated listens reveal its creeping, malefic atmosphere. The album ends up landing somewhere between Obituary and Morbid Angel, and while that's not necessarily novel territory in this seemingly endless old-school death metal boom, Tribal Gaze do it better than just about anybody.
Nobody in metal has had a career quite like Bloodbath's. They started in 1998 with the express intention of playing old-school death metal, but a lot of the bands they worshiped were still in the process of defining that sound. Bloodbath jumped in mid-stream, breathing fresh air into a genre that was still young enough to have some wind left. Did I mention they were a supergroup, bringing together some of the most important musicians in the Swedish metal underground? Their original lineup included Jonas Renkse and Anders Nyström from Katatonia; Mikael Åkerfeldt from Opeth; and Dan Swanö from Edge of Sanity. They've undergone several lineup changes over the years, but almost every new member they've brought in has been a titan of extreme metal—members of Hypocrisy, Paradise Lost, and Craft have all done time in Bloodbath. All the while, they've continued to release albums that build on the work of their heroes in bands like Entombed and Morbid Angel, discovering a signature Bloodbath sound along the way. Survival of the Sickest, their sixth LP, is another savagely streamlined dose of death metal gristle, leaning slightly harder into the Floridian side of their sound than the Swedeath one. Frontman Nick Holmes is fully unleashed to run amok, leaving the graceful performances he delivers in Paradise Lost where they belong and instead belching and squelching his way through songs with titles like "Putrefying Corpse" and "Malignant Maggot Therapy." The two Katatonians in the band, now the only remaining original members, build those songs out of pure sinew. Don't look for any detours into gothic atmosphere. Bloodbath is now and has always been about reveling in flesh, and Survival of the Sickest can revel with the best of them.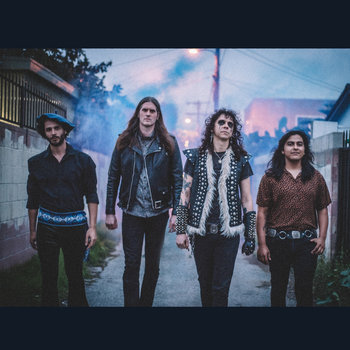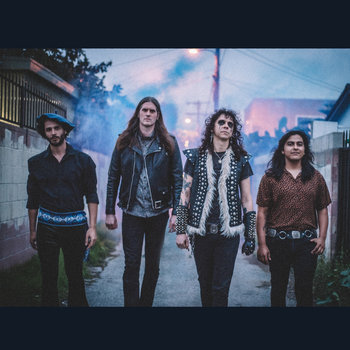 Merch for this release:
Vinyl LP, Compact Disc (CD), Cassette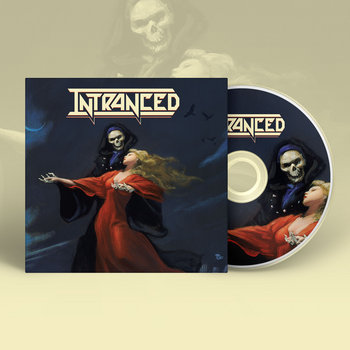 Intranced sounds like a motorcycle that's somehow wearing sunglasses. The L.A. hard rock band, led by original White Wizzard singer James-Paul Luna and Fortress guitarist Fili Bibiano, mixes Sunset Strip glamour with NWOBHM toughness, with a healthy infusion of Scorpions swagger thrown in for good measure. Their self-titled debut mostly settles in at a mid-tempo march, which lets Bibiano ride on drummer Ben Richardson's unstoppable groove. The album's most thrilling peaks come when Bibiano launches into a wailing, Uli Jon Roth-style lead. Fortunately, he does that on every song, excluding the intro and outro tracks. The whole thing makes me want to rent a highly impractical sports car and cruise around Hollywood.
Merch for this release:
Compact Disc (CD), Vinyl LP, Cassette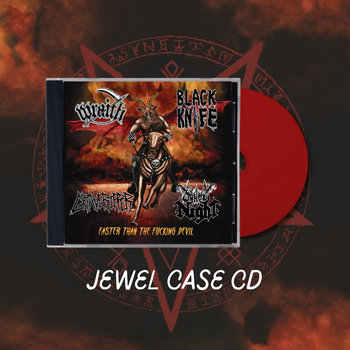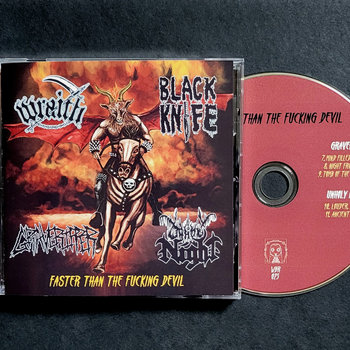 I don't even want to write about Faster Than the Fucking Devil, I just want to marvel at that title. It is scientifically impossible to come up with a better name for a thrash album than Faster Than the Fucking Devil. Better yet that the album bearing that title is, in fact, a four-way split, bringing together four young bands whose thrash is on the blackened, evil, post-Midnight end of the spectrum. Wraith and GraveRipper from Indiana; Black Knife from Kentucky; and Unholy Night from way out in Moscow, all bring the heavy artillery to this release. Wraith in particular feel like they're hitting their stride after churning out a trio of increasingly tight LPs since 2018, but it's the Russians in Unholy Night who are the album's biggest revelation. Frontwoman Viktoria Adok has the perfect voice for their punky, Motörheadian thrash, and "Louder, Angrier" is an anthem in the making. I'll be keeping a close eye out for their first full-length.