BEST METAL
The Best Metal on Bandcamp: September 2018
By Brad Sanders · September 27, 2018
This month's roundup of the best metal on Bandcamp includes Philly death metal darlings realizing their full potential, time-warping funeral doom from the Republic of Georgia, a pivot into groove by grindcore gods, and more.
View the Best Metal on Bandcamp Archives
Horrendous
Idol
Merch for this release:
Compact Disc (CD), Vinyl LP, T-Shirt/Apparel
Philly's Horrendous have been hailed as the "next big thing in death metal" since their 2012 debut The Chills. The band responded to that early acclaim on their own terms, transforming from wide-eyed acolytes of old-school death metal into unclassifiable prog practitioners. With their fourth album, Idol, they fully deliver on their early promise. The easy reference point for Idol is Human-era Death, when Chuck Schuldiner casts off the last of the death metal tropes he helped invent in favor of an exploratory, anything-goes approach to prog-death, manifested here by way of Alex Kulick's spacey, free jazz bass lines, as well as the twin guitar interplay between Damian Herring and Matt Knox. But Horrendous aren't guilty of mimicry: as a matter of fact, Idol pushes death metal songwriting further out of the box than even Schuldiner did. Every song has at least a couple of killer riffs to sink your teeth into, yet none truly orbit around a central theme; instead, they spiral forever outward—unusual arrangements for metal in general, and downright heretical to death metal orthodoxy. Each twist in the plot is as thrilling for the listener as it must have been for the band. Idol marks a true leap forward for Horrendous, and feels like the beginning of a thrilling next phase for the band.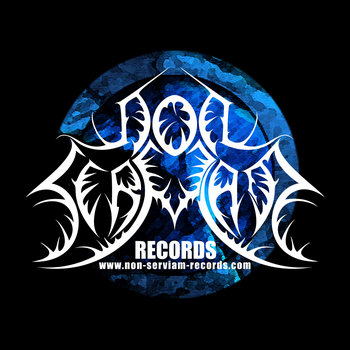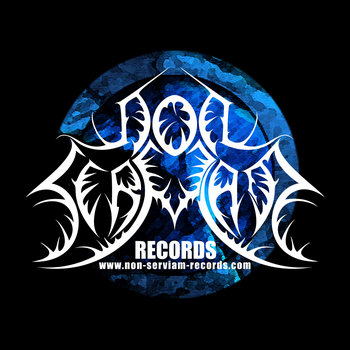 Merch for this release:
Compact Disc (CD)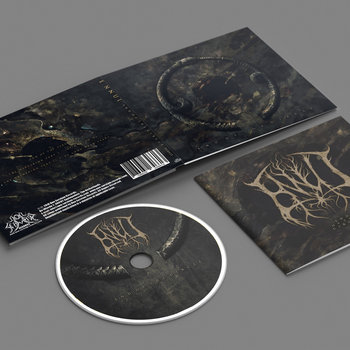 Georgia (the country, not the state) natives Ennui play funeral doom in its purest, most familiar form: extremely long songs anchored by slow, trudging riffs, deeply guttural vocals, and atmospheric washes of synthesizer. The band's new album End of the Circle embodies the genre at its finest—a three-track, 72-minute epic so impeccably executed, it renders their lack of groundbreaking originality a moot point. Unlike most of their doom peers, Ennui don't spike their songs with shredding, neoclassical guitar runs à la Mournful Congregation, nor do they rely heavily on the chunky, atonal riffing typical of the scene's death metal-leaning pockets. Instead, the group mostly lumber along, guitars grimly committed to their forward march, turning over the songs' sparse melodies to the keyboards. Ultimately, End of the Circle proves Ennui possess the rare focus and commitment necessary to make their Spartan approach work—and deliver constantly gripping results. 
The latest chapter in the story of Newcastle heshers Satan is a happy one. After releasing two albums at the tail end of the NWOBHM's initial '80s boom, the band split up. At that point, their likeliest fate was obscurity, with a small catalog beloved by heads, but unknown to the majority of metal fans—and yet, almost 40 years after forming, Satan are arguably bigger than ever in 2018. Cruel Magic marks the band's third album since they reunited in 2011, and their first for Metal Blade, and like Life Sentence and Atom by Atom before it, it just fucking rips. Satan stick mostly to the "graceful classicism" side of the NWOBHM spectrum, but there are plenty of hard-rocking moments on Cruel Magic, too. Highlights like "Death Knell for a King" see the band at their absolute peak, unleashing tough-as-nails riffs, soaring vocals, and shredding solos. It's everything a new song by a legacy band should be—and it's just one of the many gems on this excellent album.
Merch for this release:
Vinyl LP, Compact Disc (CD)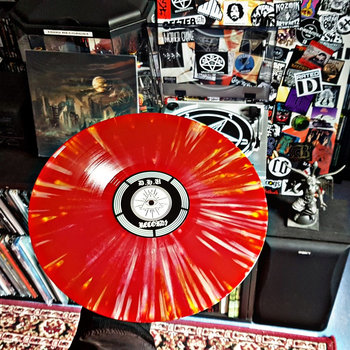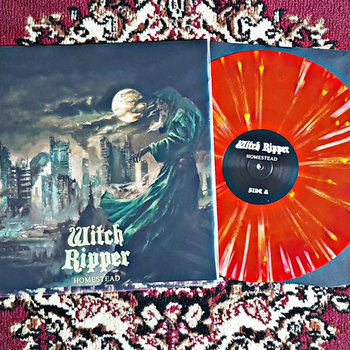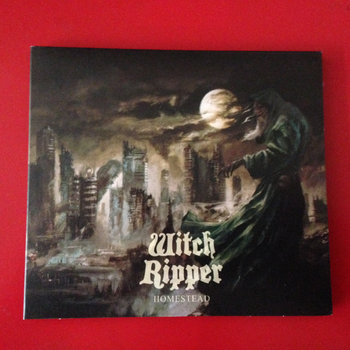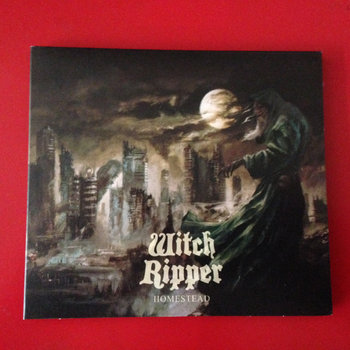 If you're nostalgic for the moment in the mid '00s, when it seemed like the sludgy, heavy, deceptively progressive hard rock pushed by bands like Mastodon and Baroness was going to dominate the metal scene forever, then Homestead, the debut album by Seattle's Witch Ripper is for you. Every town deserves a band like this: I can only imagine how much these songs must crush in a live environment, given how they crush plenty on record. Frontman Curtis Parker (whose voice is a dead ringer for High on Fire frontman Matt Pike's throat-shredding howl) presides over a workmanlike, melodic sludge record that's simply a blast to headbang to. Album closer "The Witch" is a monster, a seven-minute riff machine that gives every member of the band an opportunity to shine.
Merch for this release:
Vinyl LP, Compact Disc (CD), T-Shirt/Apparel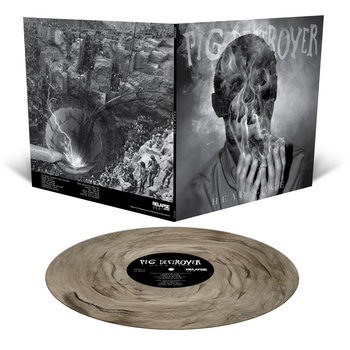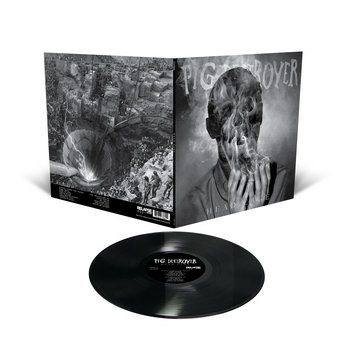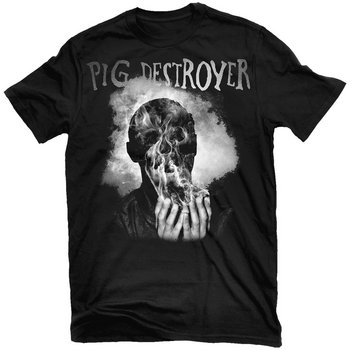 Reinvention has been Pig Destroyer's M.O. throughout their 21-year career. Each of their six LPs has accompanied a significant tweak to the Pig Destroyer sound, a step down a different path than the album that preceded it. If 2010's Book Burner was the return-to-roots record for the grind purists, then Head Cage, their latest full-length and first studio effort in six years, is the band's furthest leap off the deep end yet—not to mention the band's most approachable album to date, both sonically (check those hooks) and lyrically (no serial killer sex diaries here). J.R. Hayes's screams are more clearly audible than ever before, and he's often joined by the rest of the band for hardcore gang-vocal choruses. Though Scott Hull's tight, unembellished guitar tone remains intact, he's obsessed here with groove rather than speed, keeping the proceedings mostly mid-tempo while his hooks work their way into your brain. Head Cage concludes with the ferocious "House of Snakes," where the band brilliantly strike the grind/doom balance explored on non-LP experiments like "Natasha" and "Mass & Volume." It sounds a little bit like a bizarre, inverted-universe Neurosis—but mostly, it sounds like Pig Destroyer. 
There's something fundamentally nauseating about Ride for Revenge's Sinking The Song. Perhaps it's the squelching guitar feedback filling the title track's outro, which sounds like it's clogging some rusted drain in a long-dead hoarder's apartment, or the nasty, leering vocals on "Naked and Ready" and "Horror in Heat." Simply put, Sinking the Song isn't an easy listen. And that's exactly why Ride for Revenge are one of the best experimental black metal bands around; they ardently observe the lo-fi spirit of the genre's early days, but more importantly, they take great lengths to make their music as weird and off-putting as possible without the slightest hesitation.
Merch for this release:
Compact Disc (CD), 2 x Vinyl LP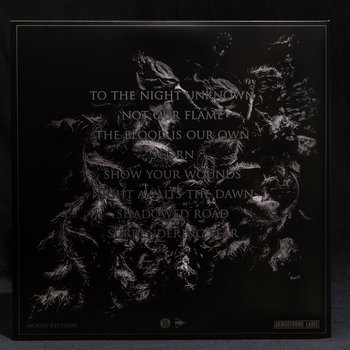 Boston's Morne play sludgy, depressive post-metal with an undercurrent of nostalgia: comfort food for anyone who went to DIY shows during Isis' '00s heyday. One can get an uncomfortable sense of déja vu when listening to overly worshipful interpretations of that sound, which why it's always a pleasure to hear an album like To the Night Unknown, a record that refuses to treat the genre as a museum, treating it instead as a toolbox for crafting something new. Its eight songs may be uniformly long, dark, and introspective, but they're anything but dull: the churning guitar interplay between Milosz Gassan and Paul Rajpal consistently ratchets up the tension, giving the album a real sense of stakes that a lot of music from the genre lacks. While there are crescendos, they don't resolve in pandering, gorgeous swells of melody, but in seasick anxiety. Morne may be revisiting well-trod ground, but they're making it thrilling.