BEST METAL
The Best Metal on Bandcamp: September 2017
By Brad Sanders · September 26, 2017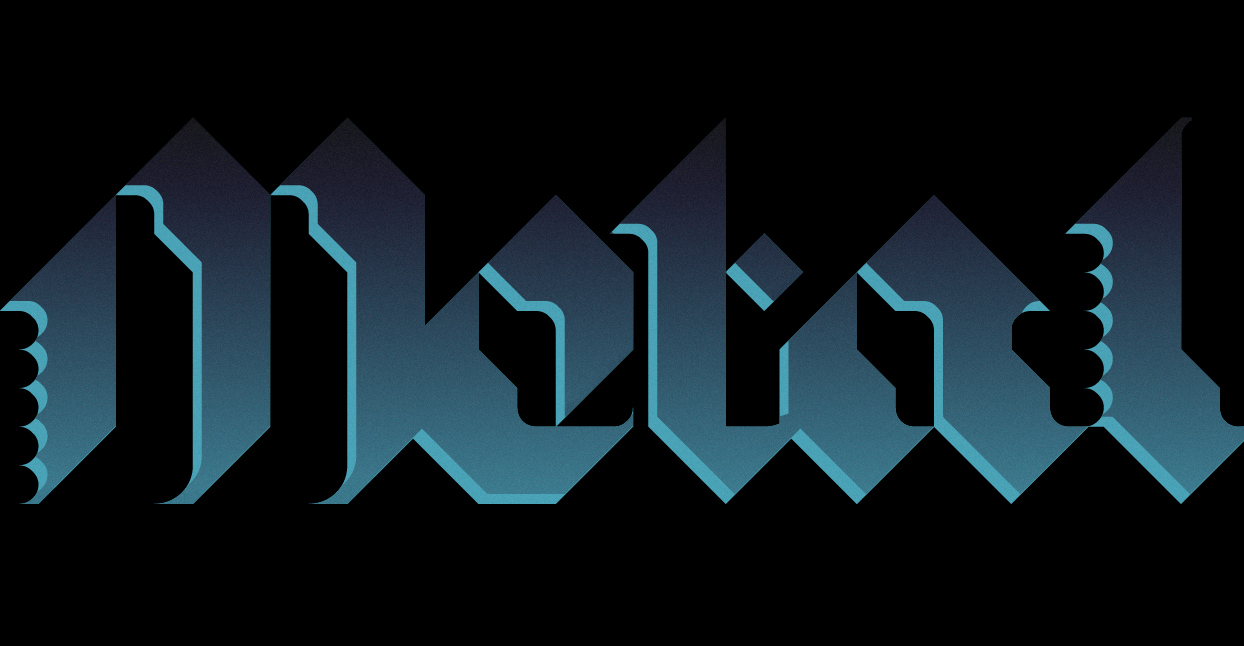 Metal Twitter, like all Twitter-based extensions of subculture, is mostly terrible, which naturally means I spend all day on it. Yet occasionally it's illuminating, as a recent in-fight revealed. In short, some fans of the genre think metal writers should be apolitical, while others think that's dumb. While there's obviously been politics explicitly written into metal since "War Pigs," nearly every band reflects the issues of its time to some extent, whether they do it consciously or not. That's not controversial; it's simply what art does. While this column may not always use its limited inches to speak truth to power directly, you'll never read about a racist, xenophobic, or otherwise hateful band here. Metal should be a welcoming space for all kinds of marginalized groups, and pretending that the empowerment many of us have drawn from its swords and dragons can't be political is an insult to its potential to help people.
View the Best Metal on Bandcamp Archives
Merch for this release:
2 x Vinyl LP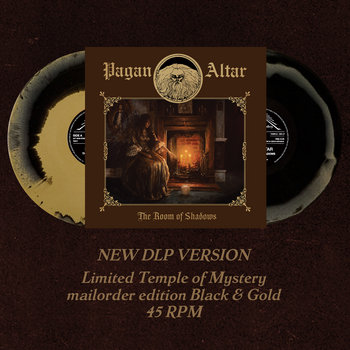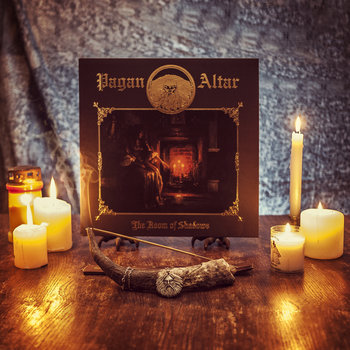 The story of London's Pagan Altar is one of metal stardom deferred, a litany of near misses and unfortunate detours that kept the trad doom OGs from ever transcending cult status. Despite forming in 1978 and recording a full-length in 1982, they didn't end up finding a label to release their debut album until 1998, at nu-metal's peak, and perhaps the bleakest moment in mainstream metal history. In a final cruel twist, The Room of Shadows might be their best album yet, but it's sadly a posthumous release for founding vocalist Terry Jones, who passed away in 2015. As ever, Jones's warbling, Ozzy-like voice is the beacon that lights these songs. He matches the band's intensity on rocker "The Portrait of Dorian Gray," and communicates deep pathos on the powerful title track. Jones's son, guitarist Alan Jones, leads the band in supplementing the menacing groove of classic Sabbath with the damaged acoustics of English psych-folk and the stomp of classic hard rock. They're brazen enough to hinge "Danse Macabre" on a gloriously blatant rip of Kansas' "Carry on Wayward Son" riff, and they pull it off completely. The Room of Shadows will likely be the final word from Pagan Altar, a band who never quite got the recognition they deserved.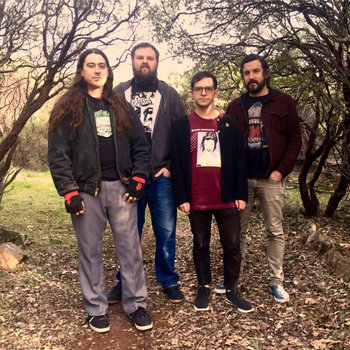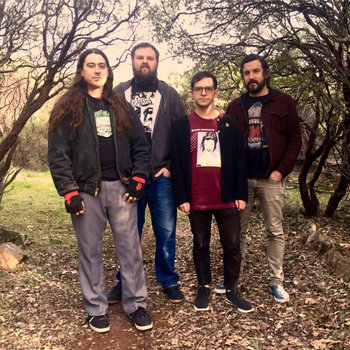 Merch for this release:
Vinyl LP
All four members of Squalus are veterans of the inimitable San Francisco prog-metal collective Giant Squid. The Great Fish reboots that band's sound with much of the same freewheeling spirit, while following its muse down even stranger estuaries. The album is a reinterpretation of, and companion piece to, Steven Spielberg's Jaws, one of the greatest American movies ever made, and every bit as valid a source material for a nautical metal record as Moby-Dick. Squalus go so far as to reenact scenes from the film, eschewing samples in favor of their own readings of the lines and setting them to an avant-garde metal soundtrack. It's an audacious feat, with a high risk of utter corniness, but they successfully thread the needle and channel the spirit of Jaws into their own warped vision. The highlights are the three "shark attack" songs, each translating an attack from the film into pure metal fury. The chaotic "Eating Machine in the Pond" is the best of these tracks, and it captures the terror of a town under siege by a seemingly invincible shark. Not only does The Great Fish function as a brilliantly weird metal album, but it serves as one of the finest pieces of literary criticism on Jaws ever written.
Wolves in the Throne Room, Thrice Woven
Surely the emergence of bands like Deafheaven and Myrkur takes some pressure off Wolves in the Throne Room, the original "hipster" targets of trve kvlt black metal fans' ire. The self-released Thrice Woven isn't the band's best album—Two Hunters and Celestial Lineage remain pinnacles of the so-called Cascadian black metal movement—but it's a proficient showcase of what they do best. Aaron and Nathan Weaver show no rust, despite the six-year layoff since their last black metal outing. Both are locked in, building their towering songs around gorgeous tremolo-picked riffs and synth lines borrowed from their 2014 New Age excursion, Celestite. Excellent guest spots from Steve Von Till (Neurosis), Don McGreevy (ex-Earth), and Anna von Hausswolff round out the all-star supporting cast of an album that feels a bit like a comeback, but really just reinforces the fact that Wolves in the Throne Room never truly left us. They're still doing what they do, and they sound completely at ease doing it.
Merch for this release:
2 x Vinyl LP, Compact Disc (CD), T-Shirt/Apparel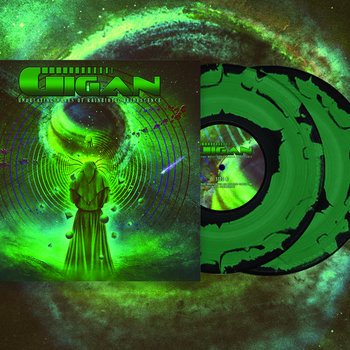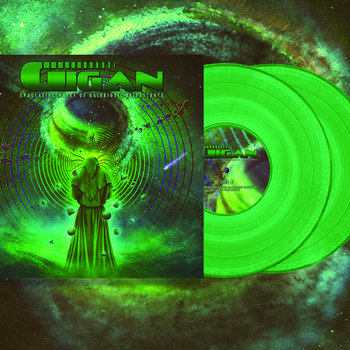 Along with bands like Pyrrhon and Artificial Brain, Chicago's Gigan belongs to a crop of Gorguts-worshipping young American tech-death acts who are working to undo years of negative genre stereotypes. On Undulating Waves of Rainbiotic Iridescence, multi-instrumentalist Eric Hersemann and drummer Nate Cotton are world-class athletes, pushing their bodies to the physical limits of metal performance. Unlike so many of their chops-driven peers, however, they can also write a song—as bonkers as those songs might get. Album closer "In Between, Throughout Form and Void" is their masterpiece: 10 minutes that see the band move from claustrophobic riff salad, through noisy, floating-in-space atmospherics, to a huge, melodic guitar solo, before closing on a passage of progged-out skronk, all anchored by new singer Jerry Kavouriaris's bug-eyed bellow. If there's a true heir to Gorguts in the current tech-death generation, it's Gigan.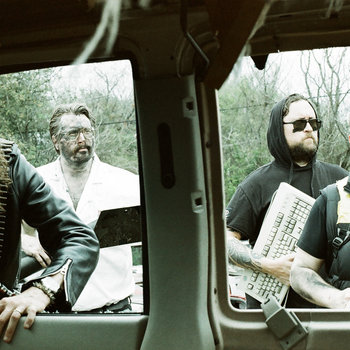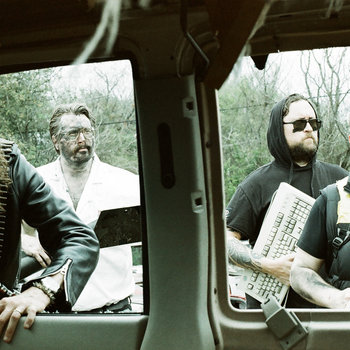 Merch for this release:
Compact Disc (CD), Cassette, T-Shirt/Apparel, Vinyl LP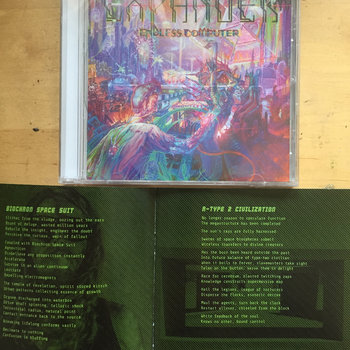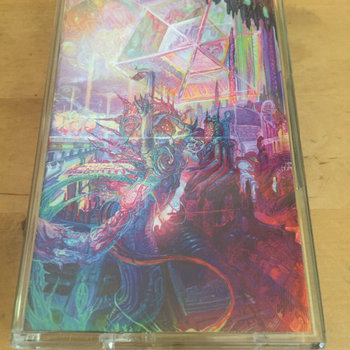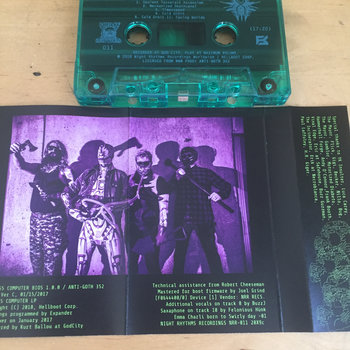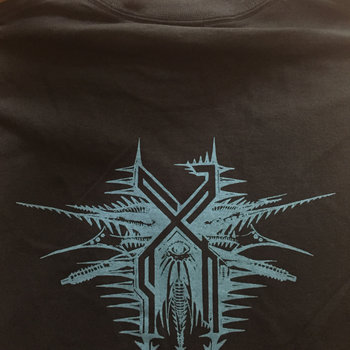 Look at Expander's song titles and album art and you'll get a pretty good idea of what they're going for—namely, the futuristic sci-fi thrash of bands like Voivod and Vektor. That stuff is typically insanely technical and proggy as hell, but Expander go in a different direction, channeling their nerdy tendencies through ugly, post-apocalyptic crossover. That's not to say the performances on Endless Computer aren't technically proficient, as the band clearly has chops for days. They've just used those chops to deliver hard, mean riffs as efficiently as possible. That means avoiding meandering detours, so the songs are tight, sharp tactical strikes. Despite rejecting the prog-based sci-fi thrash blueprint, Expander still makes Endless Computer sound far-out and spacey, proving that there's more than one way to skin an alien life-form.
Celephaïs, Monad
Merch for this release:
Compact Disc (CD)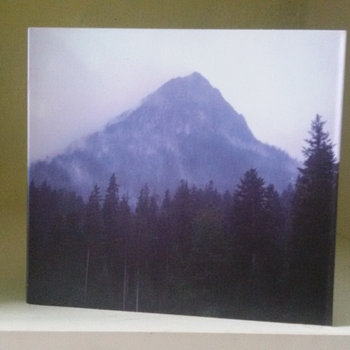 The songs on Monad, the second full-length by the German band Celephaïs, owe as much to instru-metal veterans Pelican and Russian Circles as they do to mid-aughts atmospheric black metal. By excising the raspy vocals and lyrics about forests that dominate the genre and remaining a strictly instrumental band, they've allowed their songs to reach places of pure transcendent beauty that manage to actually sound fresh. Clocking in at more than an hour across just six songs, Monad is patient with its sonic world-building, and asks that its listeners be patient as well. The typical tension-and-release crescendos of most heavy instrumental music are present, but again, they're presented in a context that breaks the familiar mold, and they don't sound tired at all. It's a joy to hear a band traversing well-worn terrain and showing us something new in it.
Merch for this release:
Vinyl LP, Compact Disc (CD)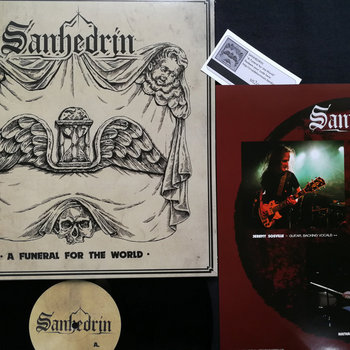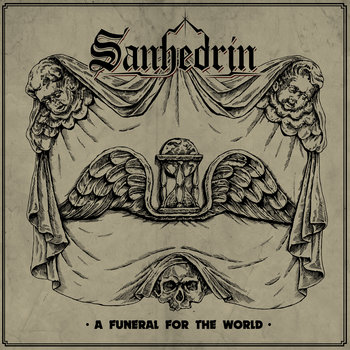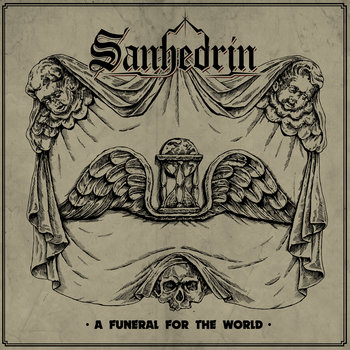 Maybe it's because they're from the urban wasteland of New York City, but Sanhedrin often feels like hard rock incarnate on their debut LP—a gritty tableau of a pack of smokes, a case of beer, a fringed leather jacket, and a Gibson SG. Below that surface, it reaches for some unlikely influences to produce one of the most satisfying old-school metal records of the year. At its best, the songs on A Funeral for the World can evoke Warlock-era Doro Pesch and the first two Queensrÿche LPs. Those are pretty glossy points of reference, but the band's swaggering presence helps it maintain the glorious spirit of rough-and-tumble '70s-style hard rock.
Merch for this release:
7" Vinyl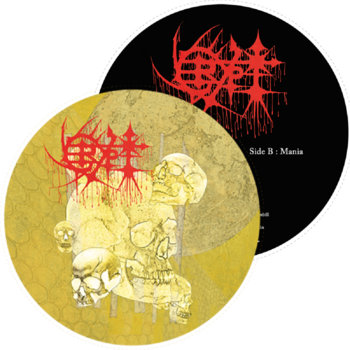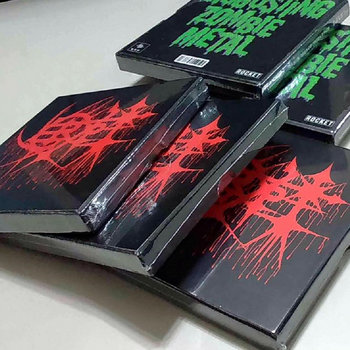 The new 7″ by the Australian band Crypt marks their first new music to be released since their lone LP, El-Niño, dropped in 1998. In the '90s, Crypt led the Brisbane death metal scene by channeling the raw, disgusting sound of Chris Barnes-era Cannibal Corpse. On their two new tracks, "BTK" and "Mania," the band seem to have followed their main influence's transition into the Corpsegrinder era, bringing a tighter sound and more modern production. Crypt's rhythm section—which has swapped places since their '90s incarnation, with erstwhile drummer Cliff Young now switched onto bass, and Allen Bennet moving to drums—holds down the songs, while guitarist Nathan Pilch bangs out insane riffs and wild dive-bomb solos. (Full disclosure: Pilch and I work together on several projects at our music industry day jobs.) The Crypt 7″ is nothing more than a gleefully old-school slab of brutal, groovy death metal. It's a gory good time, and it's a total blast to hear from these guys again.
—Brad Sanders