BEST METAL
The Best Metal on Bandcamp: October 2022
By Brad Sanders · October 31, 2022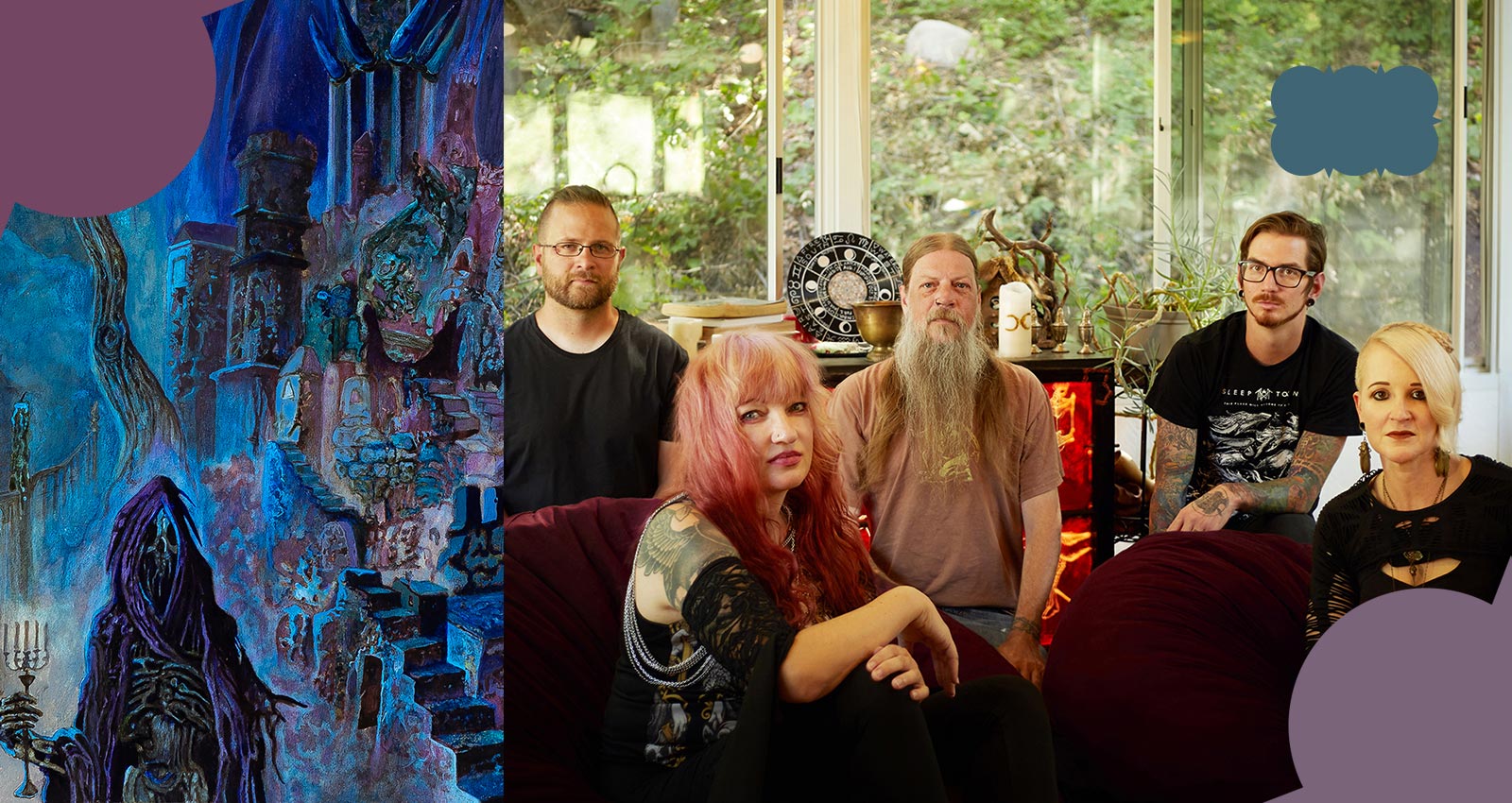 October's Best Metal on Bandcamp includes bone-crunching death metal, a longed-for doom resurrection, a haunted house full of campy black metal delights, and much more. Happy Halloween!
Merch for this release:
Vinyl LP, Cassette, T-Shirt/Shirt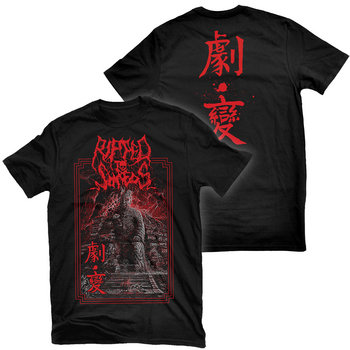 There isn't a band name in the world that works better as a statement of intent than Ripped to Shreds. Listen to any of the Bay Area death metal crew's albums and you'll soon find yourself torn to ribbons, lying in a pile of your own viscera—figuratively, anyway. 劇變 (Jubian), which translates to "upheaval," is the band's third full-length, and it's easily their best yet. For the first time, Ripped to Shreds mastermind Andrew Lee was joined in the studio by a full band, a new configuration that freed him up to focus solely on his guitar parts. Lee's riffs on Jubian are razor-sharp—the better to eviscerate you with, my dear—and his muscular yet melodic lead work shows why he's one of the most in-demand shredders in metal today. As the rare Asian American metal frontman, Lee digs deep into Chinese history and myth for his lyrics, a welcome respite from the genre's usual blood-and-guts clichés. Ripped to Shreds' punishing death metal echoes earlier heroes, from Dismember to Bolt Thrower to Intestine Baalism, but the way they combine and build on those influences makes them a terrifying new beast. With Jubian, they stake their claim as one of the best death metal bands in the world.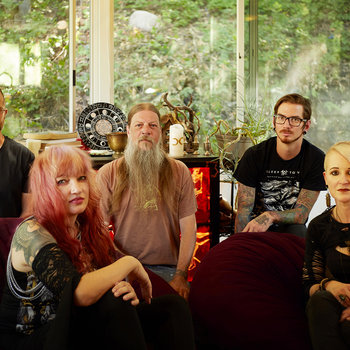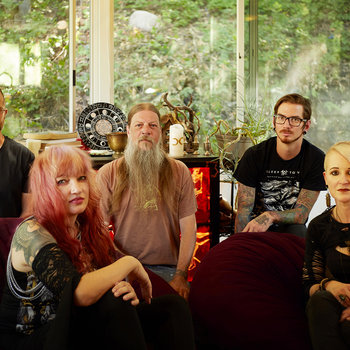 Merch for this release:
Compact Disc (CD), 2 x Vinyl LP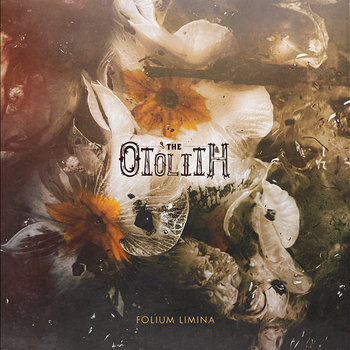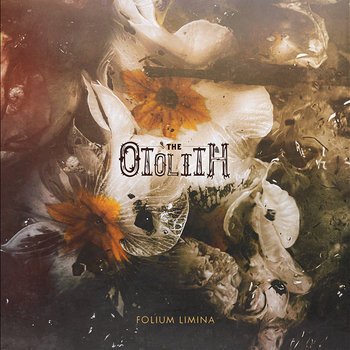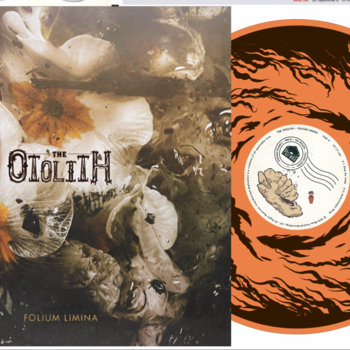 When Salt Lake City doom titans SubRosa called it quits in 2019, they left a gaping hole in the metal landscape. For more than a decade, their gripping, double-violin-led thunder had prodded the boundaries of what heavy metal can be and what it can do. As a fan, it felt to me like they hadn't yet run out of things to say. Fortunately, several of their former members agreed. The Otolith is simultaneously a continuation of SubRosa's singular brand of atmospheric doom and the thrilling arrival of an entirely new entity. Violinists Sarah Pendleton and Kim Cordray; drummer Andy Patterson; and guitarist Levi Hanna—all SubRosa vets—join forces with bassist Matt Brotherton for Folium Limina, a debut album of crushing heaviness and unearthly grace. The 13-minute opening track "Sing No Coda" is an ode to perseverance that delivers all the SubRosa hallmarks while subtly reorienting them around the interplay between Pendleton and Cordray's violins and voices. There's an even deeper sense of egalitarianism in the Otolith than there was in SubRosa, whose songs, while plenty collaborative, were typically built on the foundation of guitarist Rebecca Vernon's riffs. The compositions here feel freer, and the songs unfold along unpredictable lines, their monumental lengths a consequence of exploration rather than some self-conscious need to be "epic." When they go heavy, the Otolith can bash skulls with the best of them. The most exciting passages on Folium Limina tend to be the quieter ones. Those moments crackle with possibility, with the tantalizing knowledge that the band can go anywhere it pleases.
Every October deserves a metal album that feels like a Hammer horror flick, an Edgar Allan Poe short story, and an Edward Gorey illustration all rolled into one. Bad Manor have delivered this year's edition. The Haunting is a not-so-distant cousin of the slightly goofy raw black metal that populates the Grime Stone Records roster, but it distinguishes itself with a few canny choices. One is the presence of Monsieur Malediction, a singer from the Rainer Landfermann school of delirious, raving vocals that sound more terrified than terrifying. He sounds like a Vincent Price character that's been driven mad by some eldritch horror, howling his way through his descent. Another key is the omnipresent organ, which roots the album in its haunted house setting. "The Room With 666 Eyes" wouldn't work nearly as well if its eerie, Jon Lord-as-Dracula keys weren't constantly pulsing under the floorboards. The guitar tone is the crucial final piece. It's a flanger-soaked deathrock warble that, in this less pop-oriented context, lends a spooky, unnerving feeling to the whole affair. The Haunting is a lot of campy fun, but like the best Hammer films, it still has the power to unsettle.
Merch for this release:
Compact Disc (CD), Vinyl LP, Cassette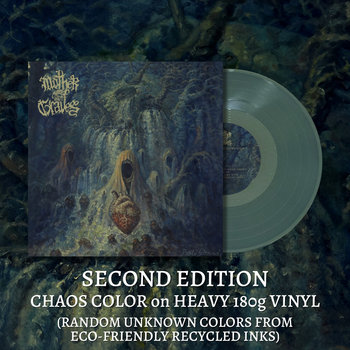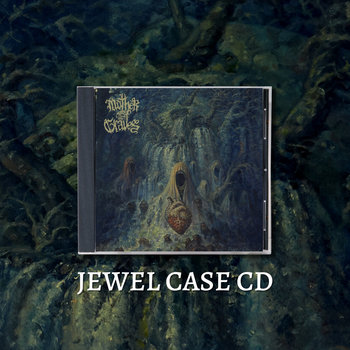 There's a certain strain of melancholic, atmospheric death/doom that sounds particularly good in the fall, when there's a chill in the air and dead leaves crackle underfoot. Any record collection that includes Katatonia's Brave Murder Day, My Dying Bride's Turn Loose the Swans, and Paradise Lost's Gothic also needs Where the Shadows Adorn, the debut album by Indianapolis tearjerkers Mother of Graves. The band first turned heads with last year's promising In Somber Dreams EP, but the full-length surpasses it in every way imaginable. From the plaintive piano that introduces the opening title track through the aching, sculpted melodicism of "The Caliginous Voice," Mother of Graves show an encyclopedic knowledge of the death/doom playbook, and they exploit it to produce song after song of heart-wrenching gloom. The band's origin story is a sad one; guitarist Chris Morrison started playing around with doom riffs after a close friend and former bandmate passed away unexpectedly. Like every great doom band before them, Mother of Graves find transcendence—and, hopefully, catharsis—in working through their misery in song.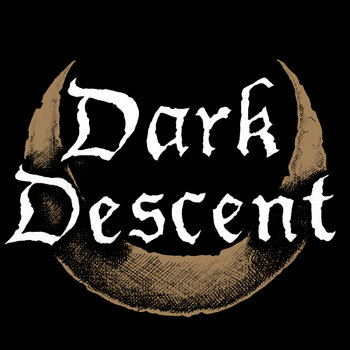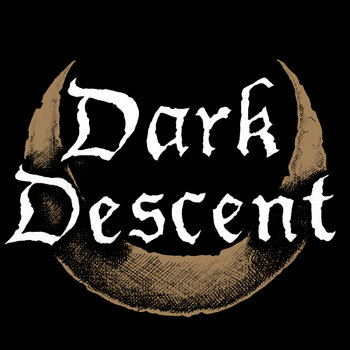 Merch for this release:
T-Shirt/Shirt, Cassette, Vinyl LP, Compact Disc (CD)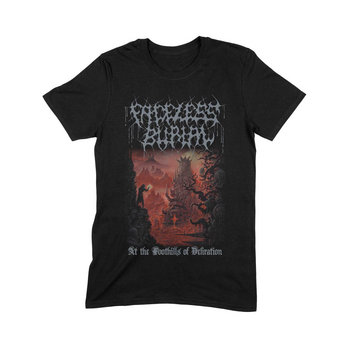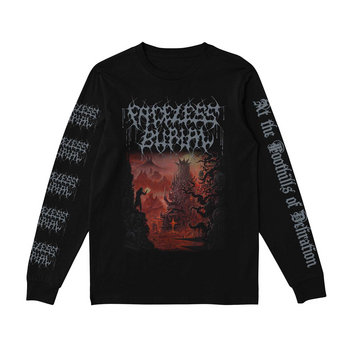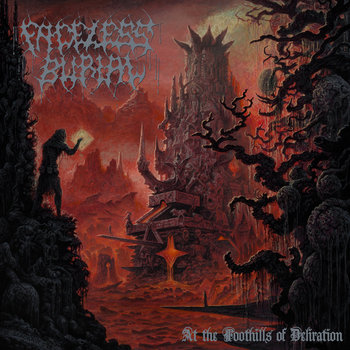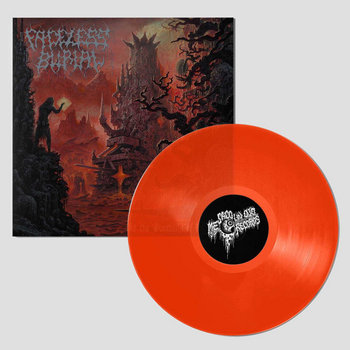 Maybe it's because they ply their trade down in Melbourne, Australia, far from the regional scenes bubbling up in places like Texas, Ohio, and the UK, but Faceless Burial might be the most underrated band in this ongoing death metal boom. Their third album, the brilliantly titled At the Foothills of Deliration, has all the ingredients of a modern classic. First and foremost, it has the riffs, delivered at an almost incomprehensible clip by a guy named Füj. They're bludgeoning and bone-dry, but they also take frequent, shocking left turns, keeping the listener forever on their toes. They often feel like a kind of sun-scorched, earthbound counterweight to the astral explorations of Blood Incantation. Songs like "Equipoise Recast" and "From the Bastion to the Pit" are thrillingly disorienting, as the musicians tunnel their way through off-kilter digressions that simply aren't available to most death metal bands. The rhythm section of bassist Alex Macfarlane (who also sings) and drummer Max Kohane aren't just following the riffs; they're a crucial driving force of the songs—as essential to Faceless Burial as Steve DiGiorgio and Sean Reinert were to Death's Human. At the Foothills of Deliration is a new high point in what's becoming a truly impressive discography.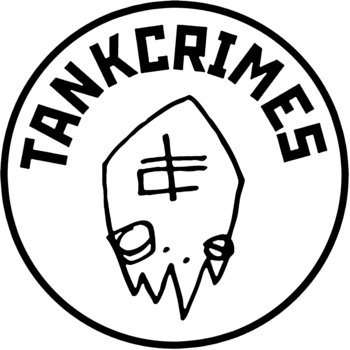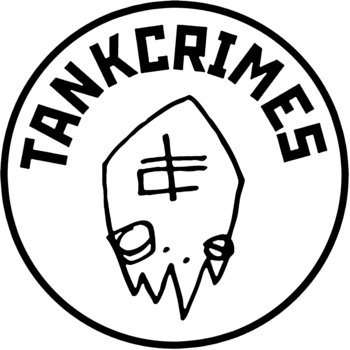 Phil "LandPhil" Hall and Dave Witte from crossover thrashers Municipal Waste and Mathias Lillmåns from Scandinavian folk metallers Finntroll might seem like strange bedfellows at first. That dissonance should quickly dissipate; despite marked differences in sound and presentation, both bands make music that works best as a party soundtrack. Perhaps it isn't all that shocking that Hall, Witte, and Lillmåns have come together for the blackened, Motörheadian bacchanalia that is Morbikon. Their debut album Ov Mournful Twilight nods to the melodic black and death metal that was coming out of Scandinavia in the mid-'90s, but it reshapes it into something more suited to a sweat-soaked dancefloor (or mosh pit). When it locks into a midtempo groove, it evokes Between Two Worlds, the lone LP by the cult Norwegian band I. It hits another level when Hall and Witte kick things into a speedier gear, with Lillmåns spitting fury over their relentless forward march. It's an evil good time.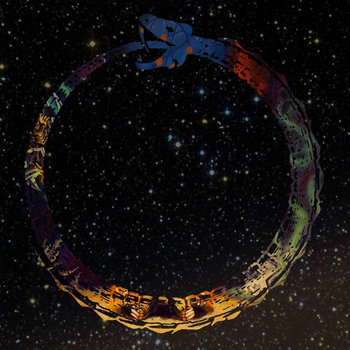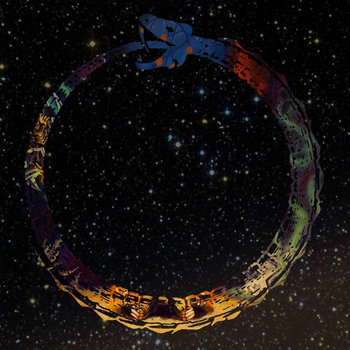 Merch for this release:
2 x Vinyl LP, Compact Disc (CD), T-Shirt/Shirt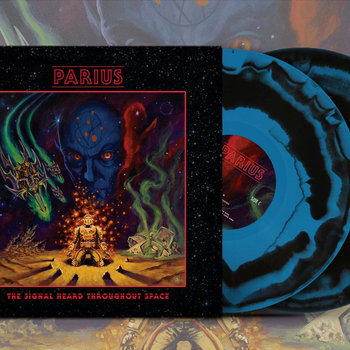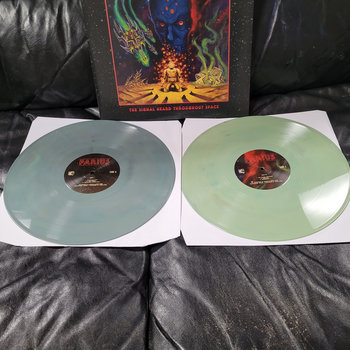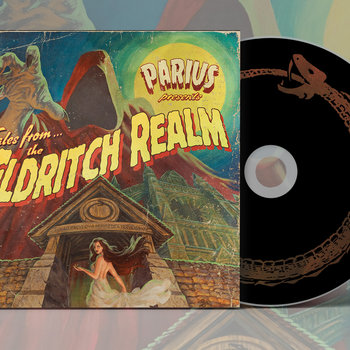 The starship at the center of Parius' sci-fi concept album The Signal Heard Throughout Space is called the Cygnus-1. That nod to "Cygnus X-1" is revealed in the record's opening piece of narration, and if a prominently positioned Rush reference doesn't immediately clue you in to this Philly band's whole deal, they might not be for you. If you're still with me—this record is a lot of fun. Rush is clearly the band's foundational influence, but shades of Devin Townsend, Cynic, Dream Theater, Between the Buried and Me, The Mars Volta, and Coheed and Cambria stalk the Cygnus-1's halls, too. (The opening riff of "Contact," it must also be said, is a near-copy of Mastodon's "Blood and Thunder" riff.) Everybody in this band can play the hell out of their instrument, and a lot of the pleasure of The Signal Heard Throughout Space is simply in hearing them do so. Beyond that, their self-conscious nerdiness is charming almost in spite of itself. "Got a lot of data from the Formulator" is a slant-rhymed hook that shouldn't work but totally does, and the album's borderline incoherent Star Trek episode of a plot is a blast to try to follow along with.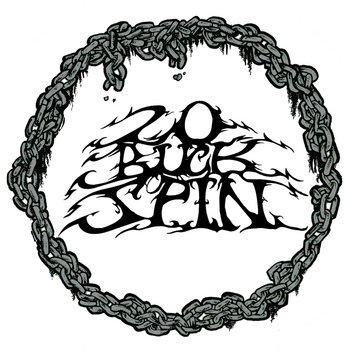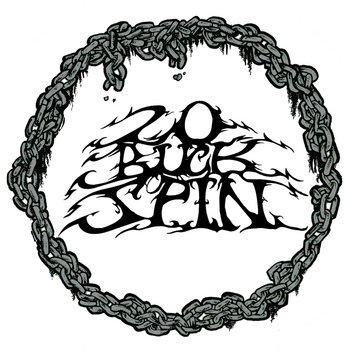 Merch for this release:
Vinyl LP, Compact Disc (CD), Cassette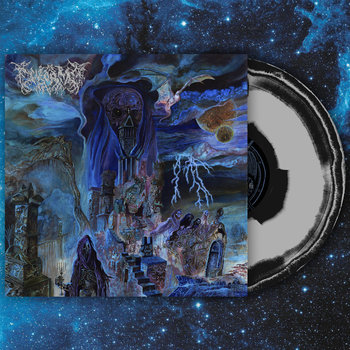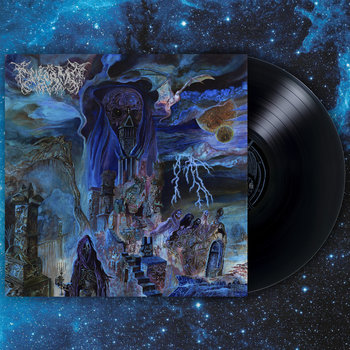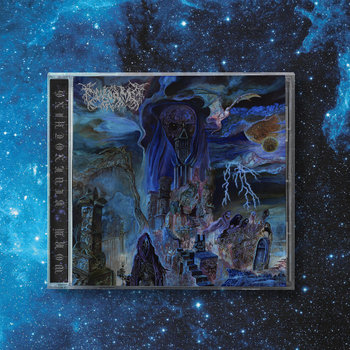 The Worm that appeared on last year's Foreverglade had just begun to leave behind their black metal roots, which still appear in the vestigial form of corpse paint and grim noms de guerre. The Florida band reemerged as a melodic death/doom band, albeit one that was still comfortable getting nasty when the occasion called for it. Bluenothing is a further leap into the great unknown, a stunner of a four-track EP that offers a few touches of black metal atmosphere but mostly soars on wings of massive, Floydian lead guitar. That guitar is played by Phil Tougas, credited here as Wroth Septentrion, and the Québec native makes his strongest case yet that he's among the finest guitarists in metal today. Tougas plays in a variety of styles across his myriad projects, but the funeral doom of Atramentus is most instructive for what he's doing in Worm. With every bent note and ascending arpeggio, he sends Bluenothing heavenward.