BEST METAL
The Best Metal on Bandcamp: October 2021
By Brad Sanders · October 28, 2021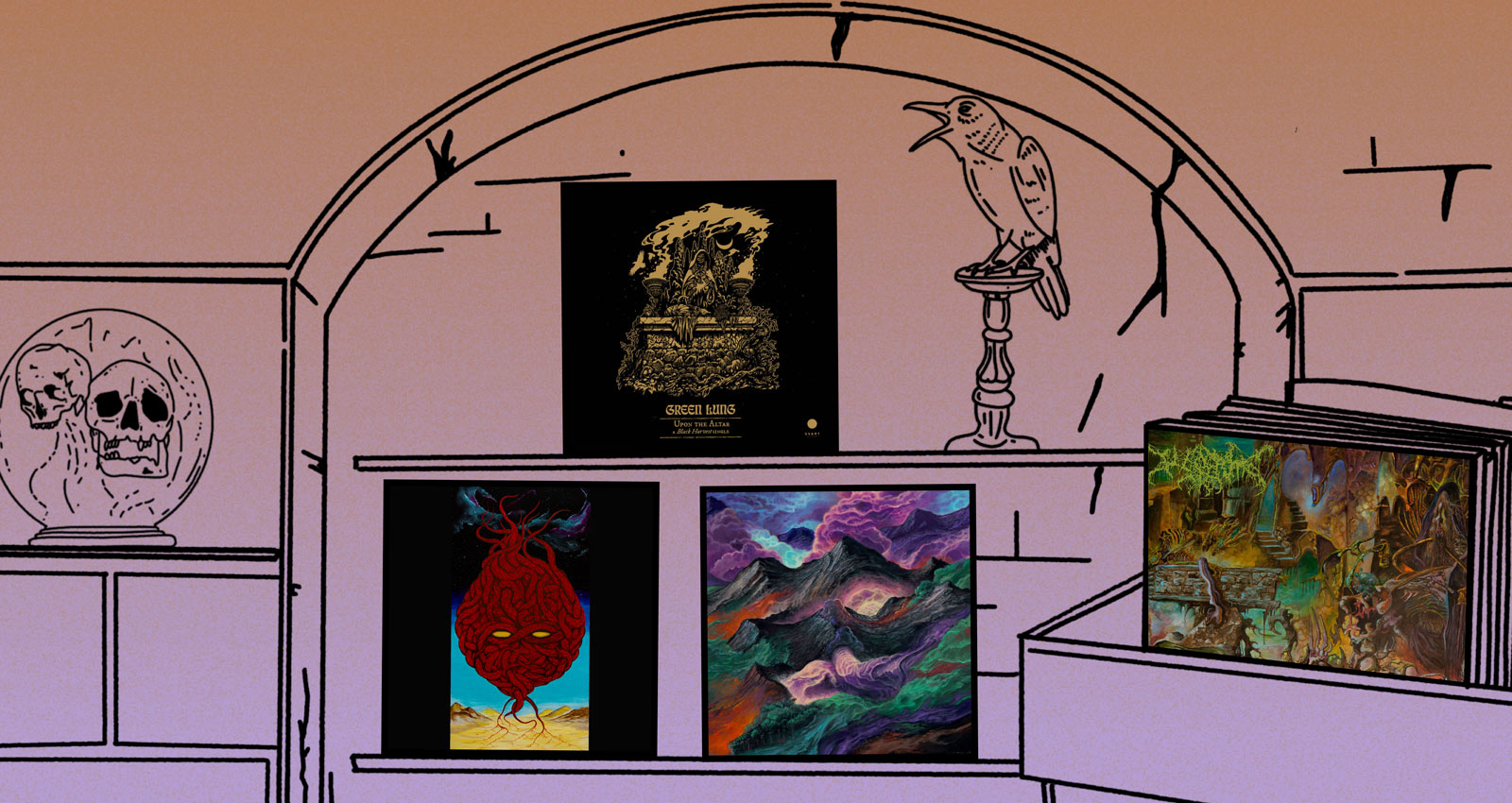 It's October, and in keeping with horror season tradition, it's an absolutely stacked month for heavy metal. Find new essentials in raw black metal, prog-death, occult doom, and much more below.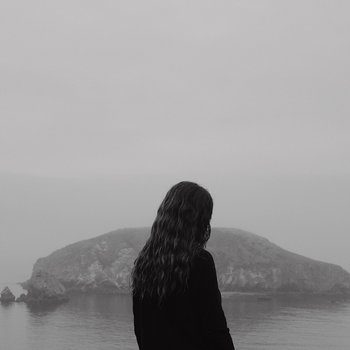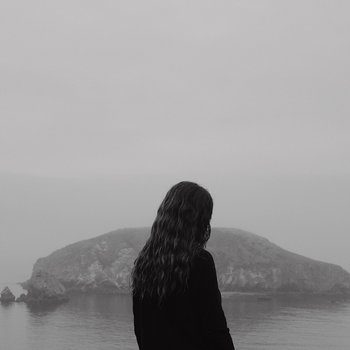 Merch for this release:
Compact Disc (CD), Vinyl LP
The music Shantel Amundson makes as Illudium defies easy categorization. Like Alcest's Neige, one of her musical heroes, she uses some of the sonic vocabulary of black metal to create something more purely beautiful than what the genre typically offers. Fused to that sensibility is her preternatural understanding of dynamics, and her ability to bathe the listener in radiant light and deep darkness with a single brushstroke. Some of the heaviest moments on Ash of the Womb, Illudium's sophomore album, come when Amundson sings a gorgeous, denuded melody in her mournful contralto, just before escalating it to a near-scream; or when a clean guitar turns distorted for a few bars. Ash was inspired by the past several California fire seasons, cataclysmic events that have ravaged and reshaped the only place Amundson has ever called home. In her songs, you can hear both the terror of the fires and the lushness that has already begun to spring up in their regenerative wake.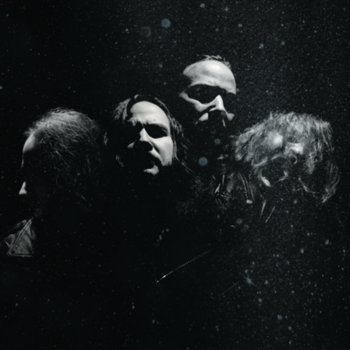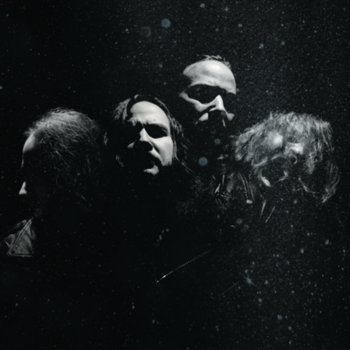 Merch for this release:
Compact Disc (CD), T-Shirt/Apparel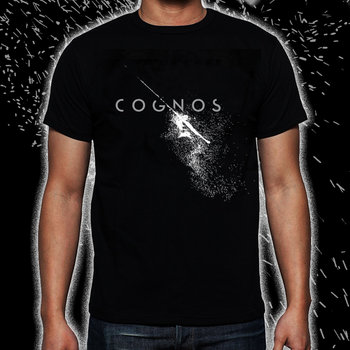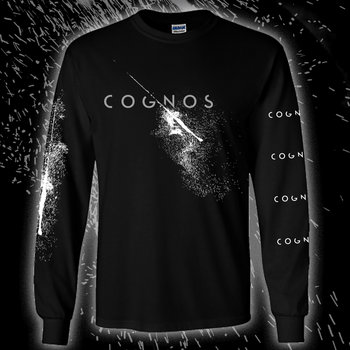 If Devin Townsend joined a Willowtip tech-death band, the resulting cacophony would probably sound a lot like the debut album by Cognos—out now, not coincidentally, on Willowtip. Cognos is a prog-death album in the lineage of Cynic's Focus and Atheist's Elements, records that were even more interested in the prog side of the equation than the death side. After a disorienting, untitled intro track, the cosmically scaled "Orb" kicks the album off in earnest with its dizzying, interlocking riffs and a devilishly catchy chorus. It's a sign of things to come. As the (fully anonymous) band constructs one mini-epic after another, they never let their obvious technical prowess stand in the way of the songwriting. Each song is memorable, and the Townsend-like clean vocals ensure that there's always a hook to sink your teeth into, no matter how complex the tech-death riffage gets. That's a tough formula to nail, tougher still on your very first album, but Cognos nail it.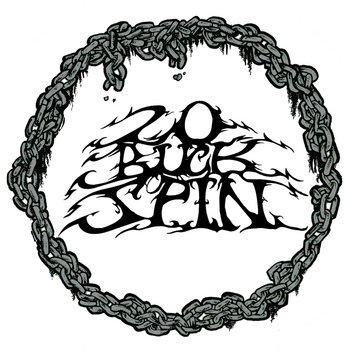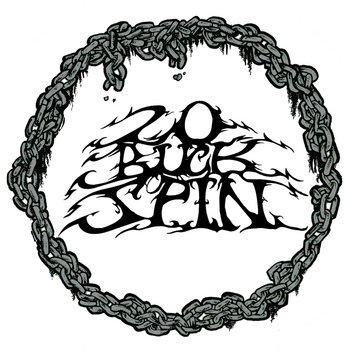 Merch for this release:
Vinyl LP, Cassette, Compact Disc (CD)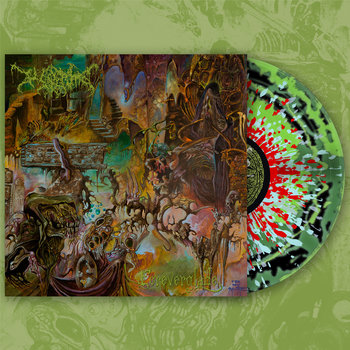 The two principal members of Worm record under the pseudonyms Fantomslaughter and Equimanthorn, and they wear heavy black eye makeup—if not quite corpsepaint—in their press photos. That's a bit of an aesthetic misdirect, as the Florida swamp-dwellers have moved away from their black metal roots and toward a more refined death/doom sound in recent years, but it does show that they're not afraid to get ugly when the situation calls for it. The duo visits the stately realm of funeral doom frequently on Foreverglade, but they sound more comfortable when they're thrashing about in the muck. The smoke-choked album centerpiece "Cloaked in Nightwinds" captures what Worm does best in 11 minutes of hideous beauty. It reaches for the sky with soaring melodies, but like the stubborn king's castle in Monty Python and the Holy Grail, it always sinks back into the swamp.
Merch for this release:
Compact Disc (CD), T-Shirt/Apparel, Vinyl LP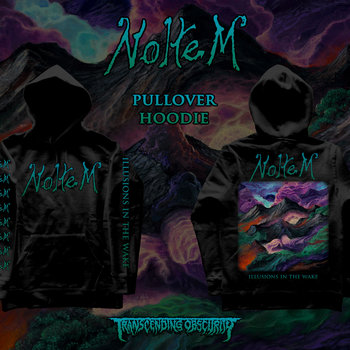 Noltem's approach to atmospheric black metal doesn't rely heavily on repetition or crescendo. In fact, the complexity with which the Connecticut band layers its riffs and textures is downright proggy. They excel at taking that complex approach and making sure their music connects, first and foremost, on an emotional level. It never feels didactic or academic, no matter how tricky its chord progressions get. That's a trait Noltem shares with Opeth, and while their debut album Illusions in the Wake doesn't exactly sound like Blackwater Park, it belongs in the same canon of heady yet heartrendingly beautiful metal albums with a strong sense of place. Maybe it's just that Noltem is a New England band, but Illusions drops me into a thick, old-growth forest, blazing red and orange in autumnal splendor. It's a stunning album, and it would make a great companion at a campfire or on a long hike. 
Merch for this release:
Vinyl LP, Compact Disc (CD)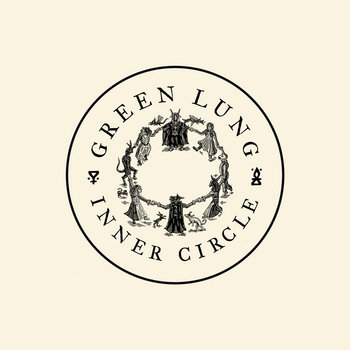 London's Green Lung sound like what would happen if a '70s UK folk horror movie had a metal soundtrack. There's no "Willow's Song" on their latest alternate-reality Wicker Man score, but Black Harvest delivers the eerie, ageless atmosphere in spades. That creepiness is filtered through a haze of elemental stoner doom, and like Opus Eponymous-era Ghost or Uncle Acid and the Deadbeats, Black Harvest commands you to bang your head through the unsettling feeling. Burbling organ and folky acoustic passages dot a landscape of crunching riffs and howled vocals, and lovers of classic English prog should find plenty to like in songs like "Reaper's Scythe" and "Graveyard Sun." Throw The Blood on Satan's Claw (1971) on in the background and let it rip.
Merch for this release:
Cassette, Compact Disc (CD), Vinyl LP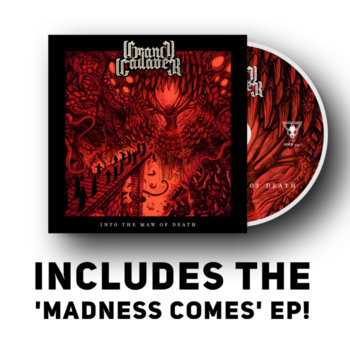 Mikael Stanne is a huge part of why melodic death metal is often referred to as "Gothenburg-style death metal." The Göteborg native sang on the first In Flames album, and he's fronted Dark Tranquillity for 30 years, amassing one of the finest individual discographies in melodeath in the process. During last year's pandemic quarantine, Stanne teamed up with pals from around town to launch Grand Cadaver, a new death metal project that uses melody more sparingly than his primary band. Into the Maw of Death is their first full-length, and its buzzsaw riffage and punishing low-end situates it closer to the Stockholm-bred Swedeath of Entombed and Dismember. The songs might be less pop-oriented, but Stanne is too good a frontman for Grand Cadaver not to worm into your brain. His presence brings personality and legit hooks to songs that might come off generic in less capable hands.
Merch for this release:
Vinyl LP, T-Shirt/Shirt, Cassette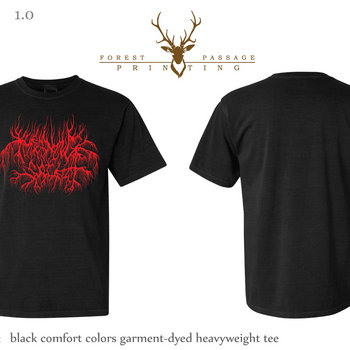 In the music he releases under his own name, Jordan Reyes explores the iconography of the American West through a slyly experimental lens. He also makes raw black metal as Threshing Spirit, and while the tape hiss and tremolo-picked riffs may seem to orient it far from his solo work, their profound similarities come into focus the more you listen. The Crucible is Threshing Spirit's first proper full-length after a run of demos and splits, and like Reyes's last solo album, Sand Like Stardust, it's set in the desert. Across eight songs of punishing, lo-fi black metal interspersed with passages of gorgeous clean guitar, Reyes puts a personal spin on the harrowing fiction of Cormac McCarthy and the Spaghetti Western scores of Ennio Morricone. He imposes limits on the palette of sounds and textures he uses, but he ends up with something that only he could create. The orthodoxy of some black metal makes the genre seem wholly insular. With The Crucible, Reyes makes the case that, in fact, it's in deep conversation with the broader world of experimental music.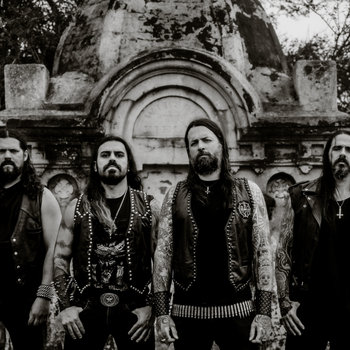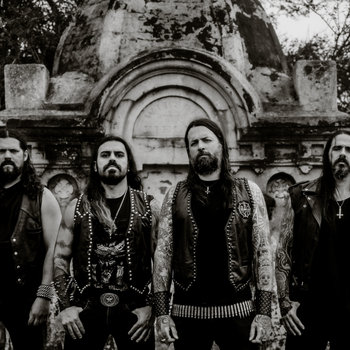 Merch for this release:
Compact Disc (CD), Vinyl LP, Cassette, Sweater/Hoodie, T-Shirt/Apparel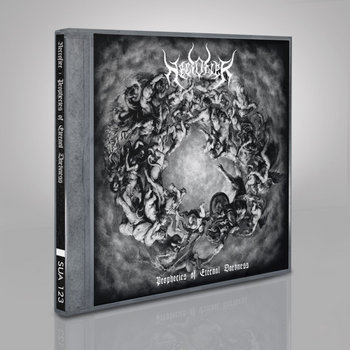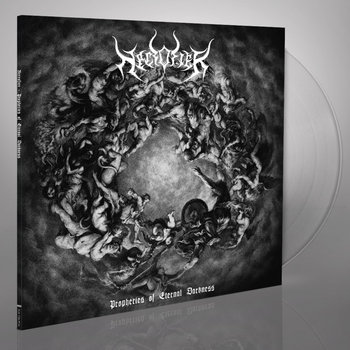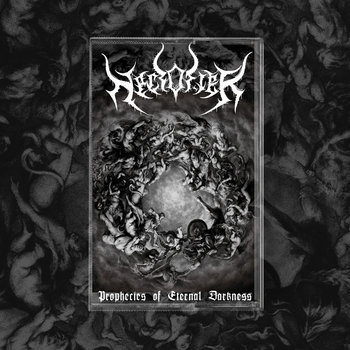 Necrofier singer and guitarist Christian Larson also fronts the neo-NWOBHM band Night Cobra and books the Houston trad-and-true festival Hell's Heroes, so it's not surprising that his black metal band tends to the Immortal-fueled, hard-rockin' side of the spectrum. Prophecies of Eternal Darkness deals in arcane knowledge and blasphemy, but it also knows how to have a good time. In that, its closest reference point might be Watain, the Swedish band whose evil stench is matched only by their love for a shredding guitar solo. Songs like the menacing, mid-paced "Madness Descends" and short, sharp "Unholy Hunger" recall the finest moments of Sworn to the Dark, and at a tight 36 minutes, Prophecies doesn't overstay its welcome by a second.