BEST METAL
The Best Metal on Bandcamp: May 2021
By Brad Sanders · June 04, 2021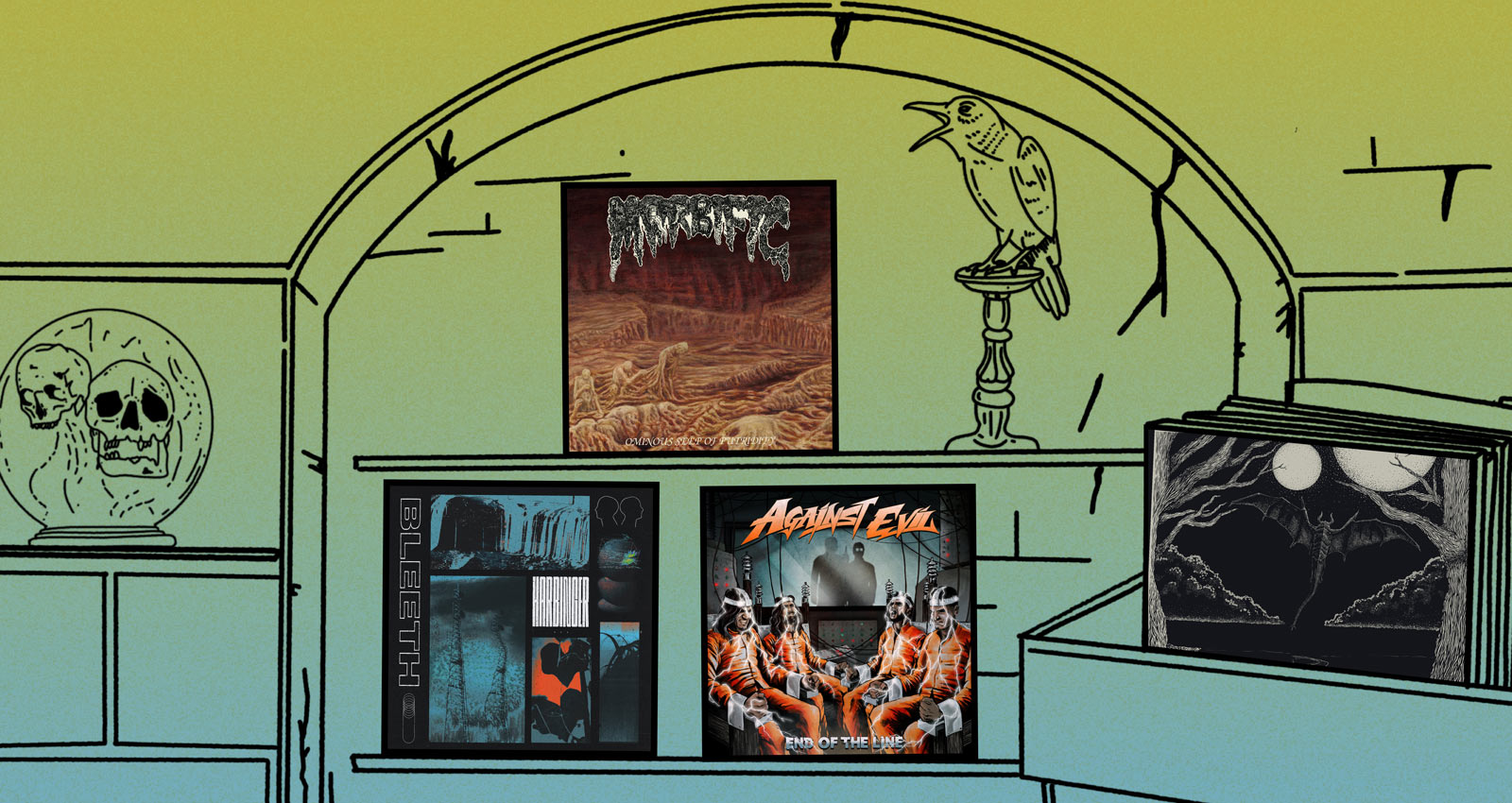 For the first time in a long time, I'm feeling optimistic that we'll have the chance to see some of the music in this month's edition of the column performed live. Please get vaccinated, so we can sweat it out in the pit like it's 2019.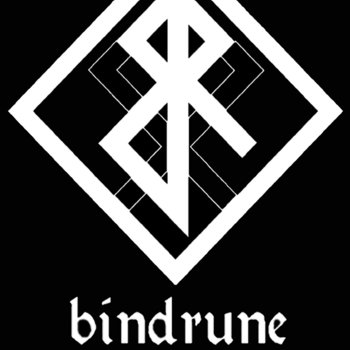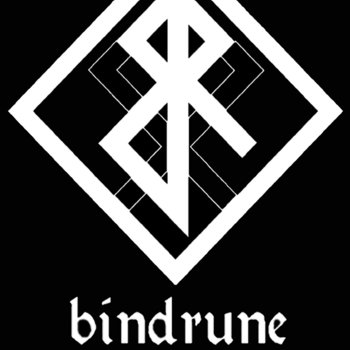 Merch for this release:
2 x Vinyl LP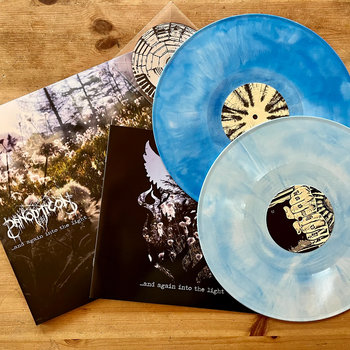 It's been three years since the last proper Panopticon full-length, though Austin Lunn has kept the faithful sated with a steady drip of standalone singles, splits, re-recorded songs, and live cuts in the meantime. But it's …and Again into the Light that we've all been waiting for, the true follow-up to Lunn's seemingly unfollowable two-hour double album The Scars of Man on the Once Nameless Wilderness. No one who's been paying attention to Panopticon for long will be surprised to hear that …and Again into the Light is a worthy sequel, and a masterpiece in its own right. Where the previous album severed the black metal and Americana sides of Panopticon into two halves, the new LP brings them back together, and they're as gracefully integrated as they've ever been. Lunn's work is most powerful when its stakes are both personal and environmental, and that's the mode that the new album lives in for its duration. The journey begins with the heartbreaking, acoustic title track and travels through the ineffable darkness of songs like "Dead Loons" and "Moth Eaten Soul," only to arrive at the resilient, empowering "Know Hope." Lunn has said that this album was the result of three painful years of trauma and atonement, and while the specific incidents he worked through remain unnamed, the weight of them penetrates the songs here. By album's end, you can feel the catharsis in your bones. Panopticon has served as an ongoing work of memoir for Lunn, and while …and Again into the Light is an especially dark chapter, it does allow for some light at the end of the tunnel.
Merch for this release:
Compact Disc (CD), Vinyl LP, Cassette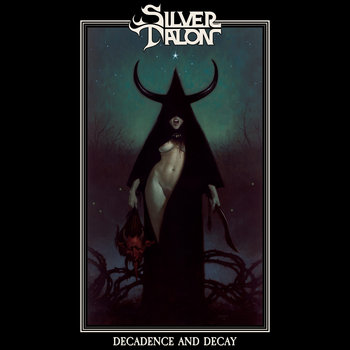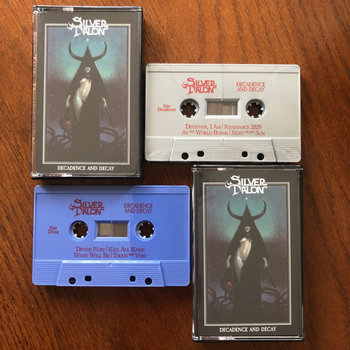 As popular as Nevermore were in the late '90s and early '00s, shockingly few bands have expanded on their thrashy, proggy power metal sound. The Pacific Northwest supergroup Silver Talon will have you reaching for your old Dead Heart in a Dead World CD when you finish listening to their long-awaited debut album, Decadence and Decay. With members of Unto Others, Spellcaster, and Sanctifyre among their ranks, Silver Talon have an unmatched pedigree for playing melodic heavy metal, though they flex a bit more technicality here than they do in their other bands. Frontman Wyatt Howell shares a vocal range and a predilection for odd cadences with the late Warrel Dane, and the triple guitar attack of Devon Miller, Bryce Adams VanHoosen, and Sebastian Silva is overwhelming in the best way. There simply isn't much power metal out there that's as personality-packed and forward-thinking as Decadence and Decay. Nevermore's sound is certainly in Silver Talon's DNA, but it's their shared exploratory spirit that makes Decadence and Decay such an exciting debut.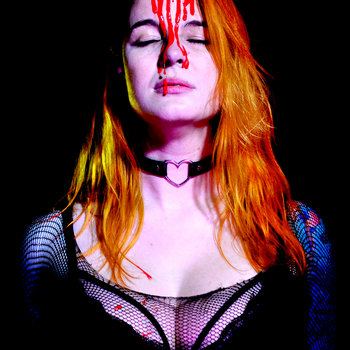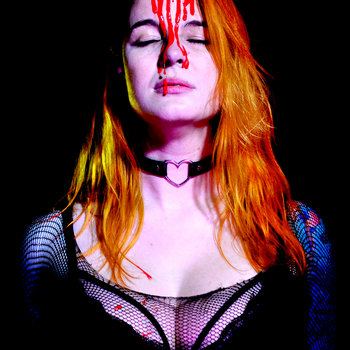 Merch for this release:
Compact Disc (CD), Vinyl LP, T-Shirt/Apparel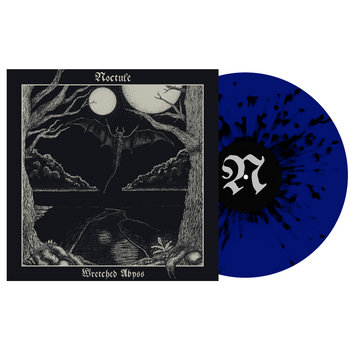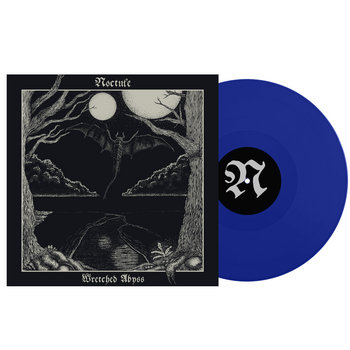 In her role as vocalist and guitarist for the emotive post-hardcore band Svalbard, Serena Cherry sings deeply personal, often painful lyrics about mental health, misogyny, and sexual assault. On Wretched Abyss, her first album as Noctule, she sings about Skyrim. That a song called "Elven Sword" feels just as urgent as a song called "What Was She Wearing?" is a testament to Cherry's genius as a songwriter and a performer. Whether you've played Skyrim or not—I haven't, but I might now—Wretched Abyss will sweep you off your feet and into its medieval high fantasy world. Noctule's black metal is on the extreme melodic end of the spectrum; not one riff on the album is there just for its texture, and most double as hooks. Soaring, major-key passages evoke the triumph of victory in battle, and Cherry is unafraid to push them until they sound downright happy—not a word often associated with black metal. Alcest might be the closest reference point for what Cherry's doing here, but where their music often has a dreamlike quality, hers feels viscerally present. Wretched Abyss is a stunning debut by one of heavy music's greatest talents.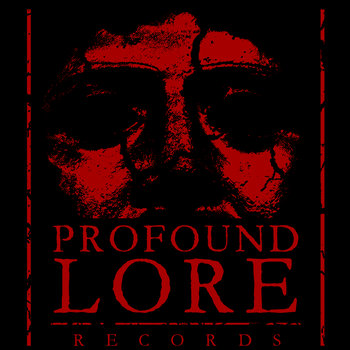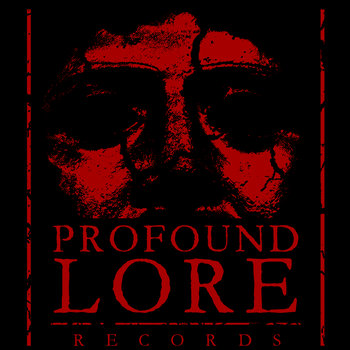 Merch for this release:
Compact Disc (CD)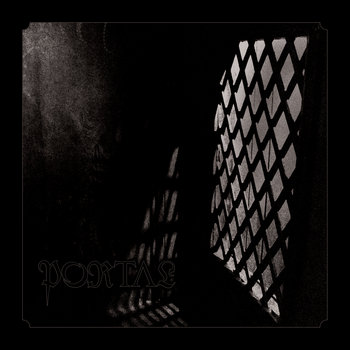 "Catafalque," the 10-minute opening track on Portal's Avow, feels like a Ligottian nightmare you can't wake up from—a sealed box from which you can't escape, no matter how hard you bang at the hinges. In short, it's a Portal song. The Australian dissonant death metal kings briefly emerged into the light on 2018's Ion, an album that pulled back some of their signature production murk to let us hear the dizzying guitar skronk. They're back in the lightless pit with Avow; as unsettling a record as they've made in their two decades as a band. The inscrutable compositions are as critical to the suffocating atmosphere as the production style. Metal is largely built on tropes, and Portal continue to find new ways to reject them. (A surprise-released companion LP, Hagbulbia, deconstructs the Portal sound even further, shaping its constituent parts into something closer to harsh noise than death metal.)
Merch for this release:
Vinyl LP, Cassette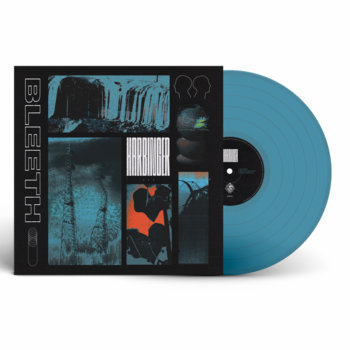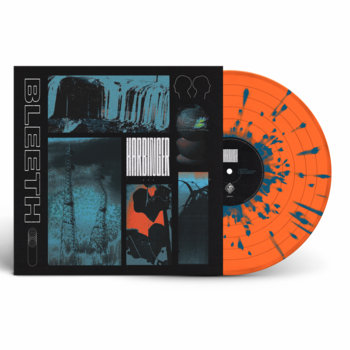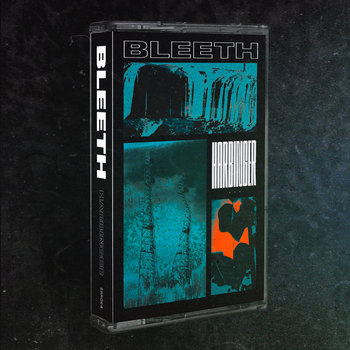 Miami's Bleeth execute with clinical precision. Their second album, Harbinger, clocks in at just 17 minutes, but that's all the time they need to leave a major impression. They're a loud, sludgy hard rock band from the South, so certain points of comparison are inevitably going to come up. Indeed, fans of Torche, Kylesa, and Baroness should find plenty to like here. Yet Bleeth are their own band, and they contort the conventions of their chosen style to suit their needs. Lauren Palma is a force on both guitar and vocals, her riffs bathed in glorious distortion and her singing voice pliable enough to carry a melody or bark with venomous staccato. Bassist Ryan Rivas (who also shares vocal duties) and drummer Juan Londoño are just as crucial, their locked-in performance a muscular counterpoint to Palma's wild squalls of guitar. Just try listening to Harbinger without starting it over at track one when it ends.
Merch for this release:
Cassette, Compact Disc (CD)
For Ominous Seep of Putridity to be any more primitive, Morbific would have had to release it as a cave painting. The young Finns play death metal at its most elemental, and the economy of their sonic language is one of the greatest features of their debut LP. It's loaded to the brim with classic Scandi buzzsaw riffs, rumbling bass, pummeling drums, guttural vocals, and the occasional gross-out sample—nothing less, nothing more. It's probably the best old-school death metal album of the year because it's simply the most old-school death metal album of the year. I haven't heard the cassette pressing yet, but I'm still positive that's the definitive way to hear Ominous Seep of Putridity.
Merch for this release:
Compact Disc (CD), T-Shirt/Apparel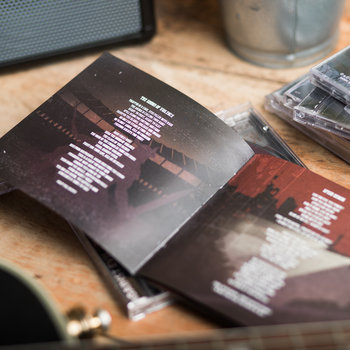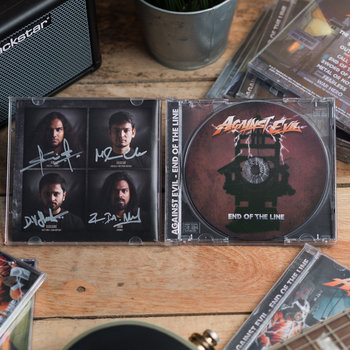 It shouldn't be controversial to say that Metallica is the biggest metal band of all time. They're an influence on just about every artist that has ever appeared in this column. Yet thanks to their mostly embarrassing post-'80s output, and the understandable desire for bands to look like they listen to cool, underground music, Metallica are rarely cited as a chief influence these days. Visakhapatnam, India's Against Evil sound more than a little like Metallica (and Iron Maiden and Judas Priest and Megadeth), and they put an illustration of themselves in Ride the Lightning-style electric chairs on the cover of their new album, End of the Line. That's awesome! More bands should be upfront about being influenced by their most famous heroes. End of the Line invites the comparison and proceeds to prove that it's worthy of it. Tracks like "The Sound of Violence" and "Speed Demon" are pitch-perfect mainstream heavy metal songs, built around Hetfieldian chugga-chugga rhythm guitar and massive vocal hooks, while late album highlight "Metal or Nothin'" is a slab of shlock so gloriously dumb that it's subversively brilliant. Ride the lightning, baby.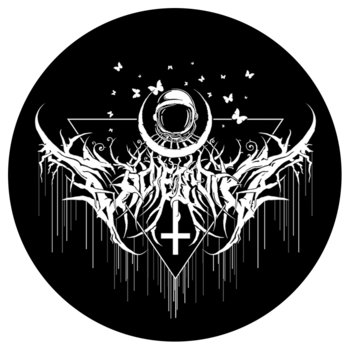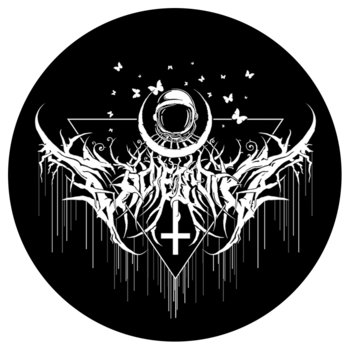 Merch for this release:
Compact Disc (CD), , Vinyl LP
The prolific Azerbaijani musician Emil Guliyev has released 10 full-lengths and countless singles under the name Violet Cold dating back to 2013. Uniformly, these releases stretch the definition of black metal almost beyond its breaking point. Empire of Love is Guliyev's most pointed provocation yet. The International Lesbian, Gay, Bisexual, Trans and Intersex Association (ILGA) has repeatedly ranked Azerbaijan as the worst place in Europe to be LGBTQ, and Guliyev's allyship could have serious consequences for him. Nevertheless, he slapped a rainbow flag with the Azerbaijani crescent and star on his album cover. That alone deserves praise. Musically, Empire of Love infuses atmospheric black metal with dance music, dreampop, shoegaze, bluegrass, and even hip-hop on the boldly bizarre "Be Like Magic." The album sports an everything-all-at-once ethos that feels distinctly post-internet, but the genre experiments aren't just window dressing. Everything Guliyev does, he does with care. Violet Cold will go as far as his curiosity will let it, which suggests the project truly has no limits.