BEST METAL
The Best Metal on Bandcamp: June 2022
By Brad Sanders · June 27, 2022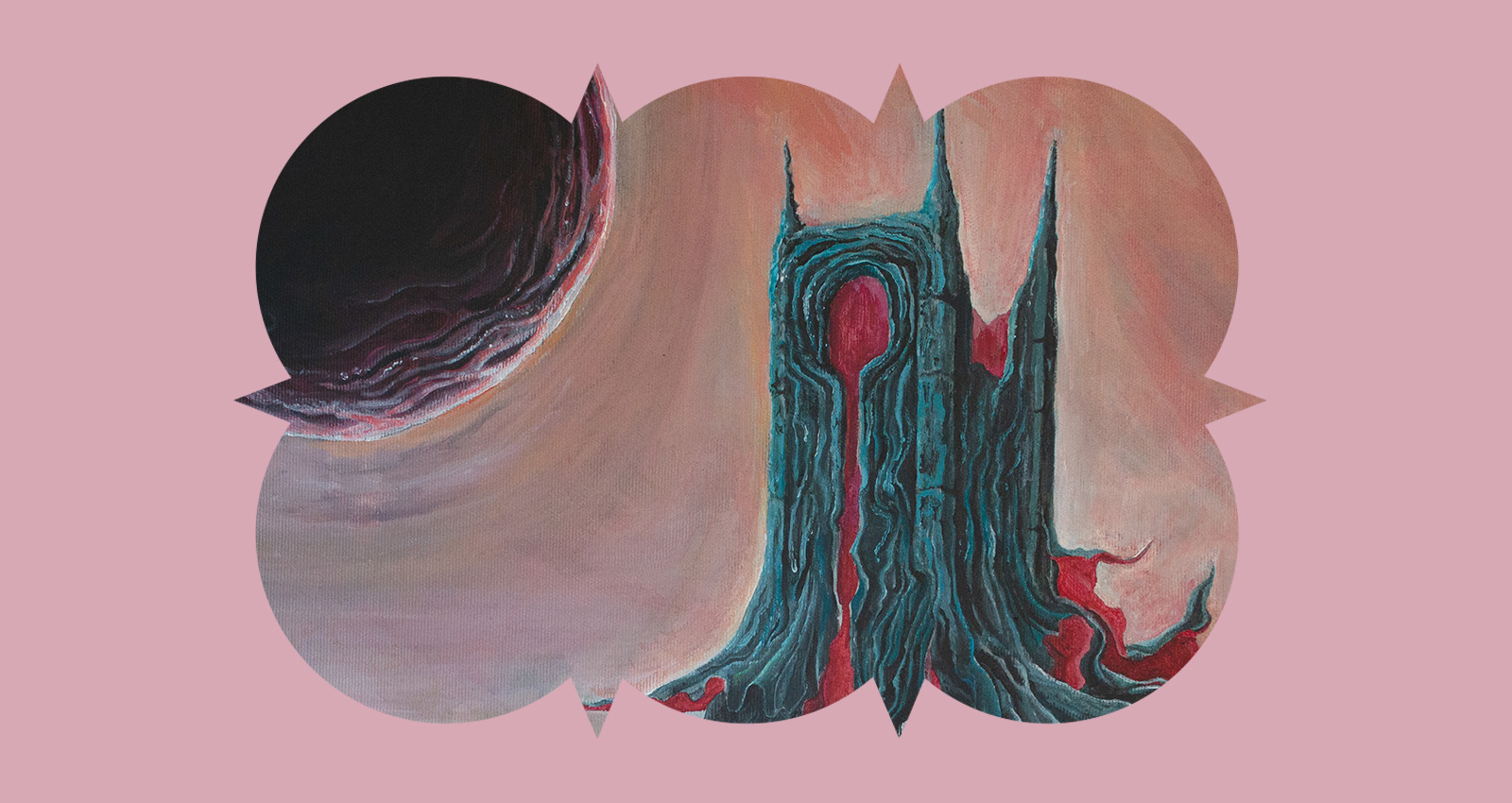 The best metal on Bandcamp this month includes a vital new album by German thrash legends, a forward-thinking burst of politically potent grindcore, a surprise comeback by a long-dormant UK doom band, and much more.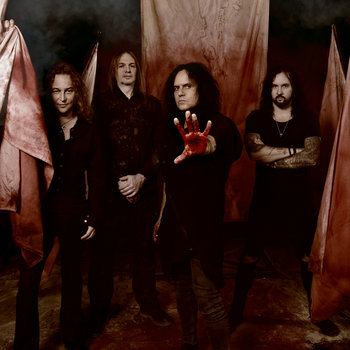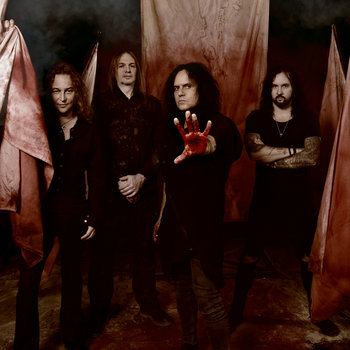 There's a great photo of Usain Bolt running the 100-meter dash at the 2016 Olympics that you've probably seen. Bolt was so far ahead of the field that he spotted Getty photographer Cameron Spencer, turned toward him, and flashed a thousand-watt smile just as the shutter clicked. I think of that photo whenever I listen to Kreator's 21st century discography. They're the beatific Usain Bolt, and every other classic '80s thrash band is the indistinct blur looking at his back as he speeds ahead. While Metallica were in band therapy, Slayer were aping nü metal riffs, and Megadeth were fiddling around with radio-friendly hard rock, the German band were preparing 2001's fiery Violent Revolution. That album kicked off an ongoing streak that's grown to encompass six modern classics, including their invigorating latest work, Hate Über Alles. 
Kreator have long been masters of balancing all-out aggression with sophisticated melodies, and that was clearly a point of emphasis on the new record. Frontman Mille Petrozza spits righteous venom on the title track and "Crush the Tyrants," trading machine-gun riffs with co-guitarist Sami Yli-Srniö. He strikes a more emotive chord on "Pride Comes Before the Fall" and "Midnight Sun," a Midsommar-inspired duet with the rising German pop singer Sofia Portanet. The band are at their best when they fuse huge guitar melodies to urgent, driving songs, as on the joyously blasphemous "Killer of Jesus," the empowering "Strongest of the Strong," or the climate-change dirge "Dying Planet." Petrozza always has something valuable to say with his lyrics, and superproducer Arthur Rizk's crystalline mix ensures that his words come through loud and clear. Kreator continue to lap the field.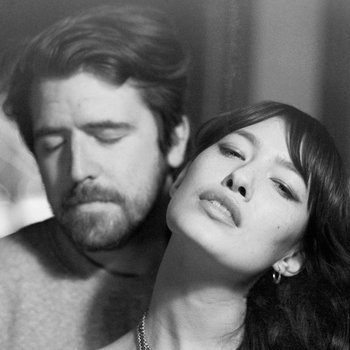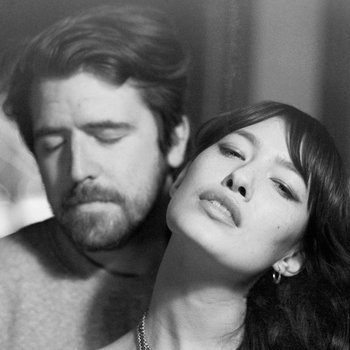 An irrepressible rage runs through Winter's Light, the second EP by UK duo Trauma Bond. Multi-instrumentalist Tom Mitchell and vocalist Eloise Chong-Gargette play a broadminded mutation of grindcore that at times feels as suited to the dancefloor as it does the mosh pit, but their ire always bubbles to the surface. It comes through in Chong-Gargette's lyrics, which excoriate the milquetoast, mediocre, and misogynistic men she's been forced to endure, as well as in her unhinged vocals, drill-sergeant intense even when they're belting out a hook. "I'm in my fucking prime," she repeats as "Basking" builds to its climax. It's self-empowerment by way of scorched-earth annihilation, and Chong-Gargette has the authoritative presence to sell it. Behind her, Mitchell experiments with texture and tempo in a way that most grind bands would be too scared to attempt. He's brilliant at wringing menacing atmosphere from a slow, insistent thump, bathing the mix in electronic noise and icy drum machine, but he also delights in kicking things up to a higher, more chaotic gear. When everything comes together—and it usually does—Trauma Bond sound like an unholy marriage of Special Interest and Pig Destroyer. 
Merch for this release:
Compact Disc (CD), Vinyl LP, Cassette, Vinyl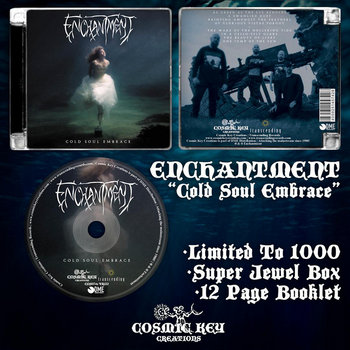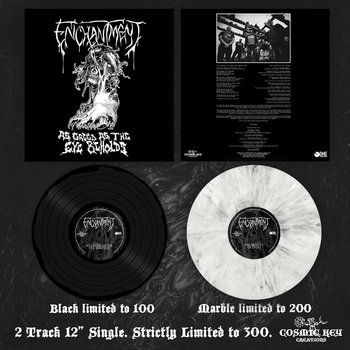 Enchantment emerged from the same early '90s UK death/doom scene that gave us the Peaceville Three. (That's My Dying Bride, Paradise Lost, and Anathema, for the uninitiated.) They inked a deal with Century Media Records, released a debut album called Dance the Marble Naked in 1994, wrote material for a sophomore LP, and broke up without recording it. Dance the Marble Naked became a minor cult classic, but the band had mostly drifted from cultural memory by the time they reunited and announced their intent to record Cold Soul Embrace, nearly 30 years after they wrote it. Cold Soul Embrace finally exists, and perhaps unsurprisingly, it sounds frozen in time. In 1995, My Dying Bride ditched the death metal vocals and Paradise Lost shifted to bouncy, gothic hard rock—ironically leading off Draconian Times with a track called "Enchantment." The songs on Cold Soul Embrace belong to the era before any of that happened. Vocalist Paul Jones shifts between a deep death growl and stentorian spoken word, while guitarists Marc Gibson and Steve Blackmore carve aching, melodic riffs from slabs of black stone. Songs like "As Greed as the Eye Beholds" and "The Beauty of Liars" are big-R Romantic doom epics, well-suited to wandering above seas of fog with volumes of Byron and Shelley in hand. For devotees of that Peaceville Three sound, the chance to hear something like Cold Soul Embrace is a rare privilege.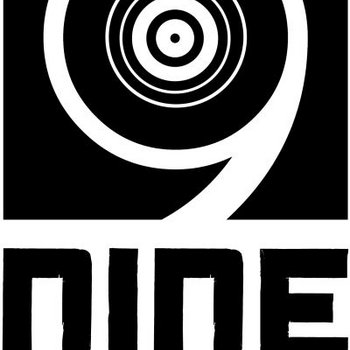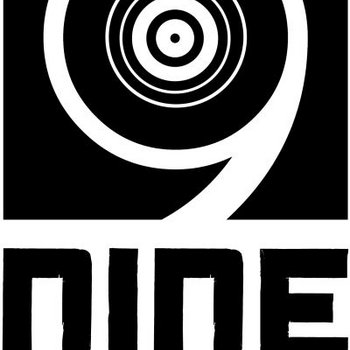 Merch for this release:
Compact Disc (CD), Vinyl LP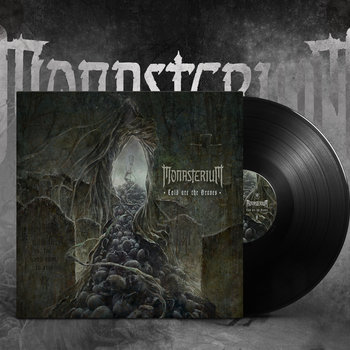 Candlemass are having a bit of a moment right now. The Swedish doom godfathers have spent 2022 headlining festivals, gracing magazine covers, and playing with much younger, much hipper bands. In New York, they recently shared a bill with Primitive Man, Mortiferum, Jarhead Fertilizer, Body Void, and Elizabeth Colour Wheel. I'm sure all those artists are Candlemass fans, but none of them sound anything like them. Poland's Monasterium, on the other hand, sound a lot like Candlemass, and they've nearly perfected the post-Epicus Doomicus Metallicus formula with their third full-length, Cold Are the Graves. Epic doom is traditionally built around towering riffs, ornate melodies, and soaring, operatic vocals. Monasterium deliver all of those in spades, starting with the morose, stately "The Stigmatic" and running through the monolithic title track. The whole album is expertly constructed and executed with a craftsman's attention to detail. If the rising tide of this ongoing Candlemass resurgence lifts anybody's boat, it ought to be Monasterium's. 
Merch for this release:
Compact Disc (CD), Cassette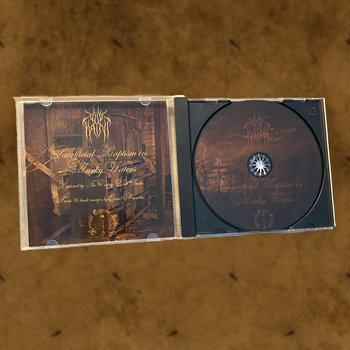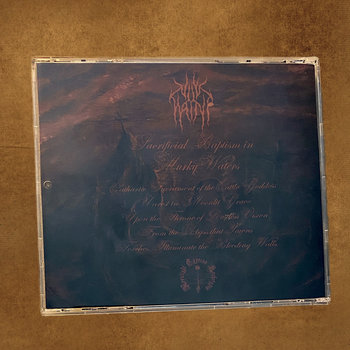 The Southern black metal that Ryan Clackner and Zac Ormerod make as Vile Haint is more than just black metal that happens to come from the South. From their band name (haint is a Gullah Geechee word for evil spirit) to the haunted, Faulknerian atmosphere of their compositions, everything about Clackner and Ormerod's project feels steeped in the Southern Gothic tradition. Their second LP, Sacrificial Baptism in Murky Waters, achieves that rich verisimilitude without abusing the South's most obvious musical signifiers. Don't expect to hear a forlorn banjo or the scratch of a washboard. Vile Haint play raw black metal, and their biggest nod to existing Southern musical styles comes in the form of the bluesy, almost Skynyrdesque leads that occasionally pierce the haze of primordial riffs and ghostly keyboards. (Primeval Well, another Clackner and Ormerod collaboration, is more explicitly concerned with Southern folkways.) The closing diptych of "From the Abyss That Yawns" and "Torches Illuminate the Bleeding Walls" showcases the Tennessean duo at the peak of their powers. Both songs clear the 12-minute mark, and they find hypnotic grooves and elegiac wistfulness under the layers of grime and filth. Raw black metal, when played well, can pack a huge emotional punch. Vile Haint play it brilliantly.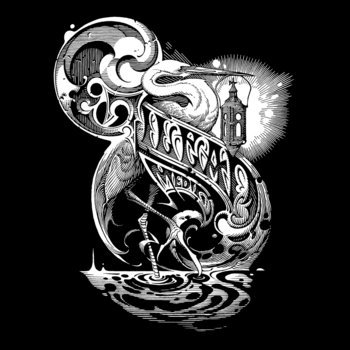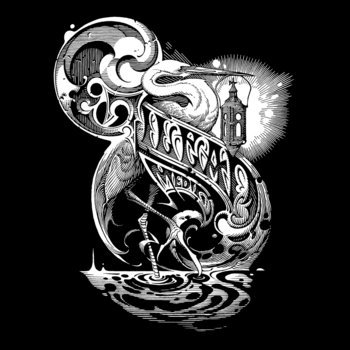 Merch for this release:
Vinyl LP, Cassette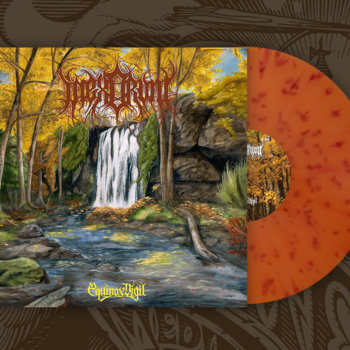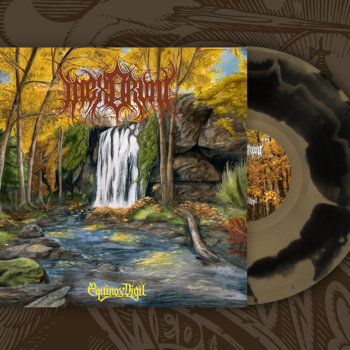 Inexorum have put together a killer discography since forming in 2018. The Minneapolis duo of Carl Skildum and Matthew Kirkwold have carved a niche for themselves across three albums of propulsive, melodic black metal. Skildum started Inexorum so he'd have place to put the Dawn and Mörk Gryning-style riffs he was writing for fun, but it quickly took on a life of its own. Soon, he was adding the anthemic flourishes of Iron Maiden and Judas Priest, reaching for a sound that was far too big for underground '90s Swedish black metal to contain. Equinox Vigil is the finest Inexorum album yet, and it pushes Skildum's melodic sensibility nearly to its limit. Skildum frequently stacks as many as seven layers of lead guitar on top of one another, giving the album a strangely bright, buoyant feel despite its black metal heart. The contrast reminds me of the sensation of walking out of a dark bar, half-drunk, while the sun is still blazing overhead.
Merch for this release:
Vinyl LP, Compact Disc (CD)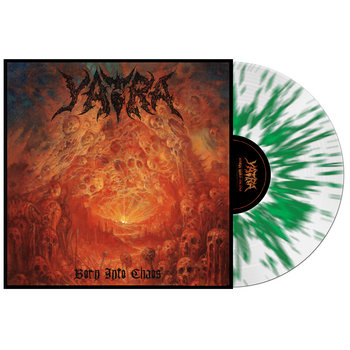 Maryland's YATRA started four years ago as a more-or-less conventional stoner sludge band, but they've rapidly and thrillingly transformed into practitioners of sun-scorched death metal. The reinvention sounds great on them. Born Into Chaos rumbles along like a tank, crushing everything under its treads with the punky verve of Autopsy and the midtempo stomp of death 'n' roll-era Entombed. Frontman Dana Helmuth (who's also a vocal dead ringer for former Skeletonwitch singer Chance Garnette) has a gift for writing unassuming death metal riffs that nonetheless worm their way into the listener's brain. In function, they're not all that different from the riffs he was writing when Yatra was a different kind of band. Whichever mode he's working in, he knows how to get a crowd to surrender to a groove.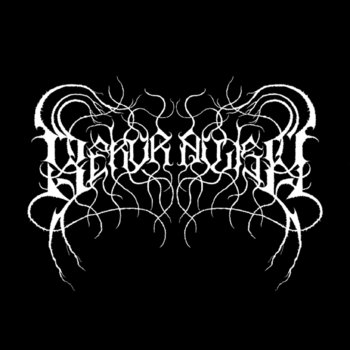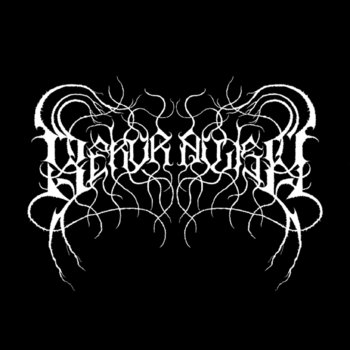 Merch for this release:
Compact Disc (CD), Vinyl LP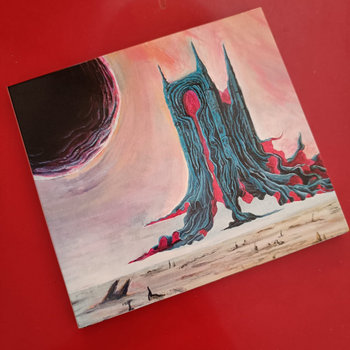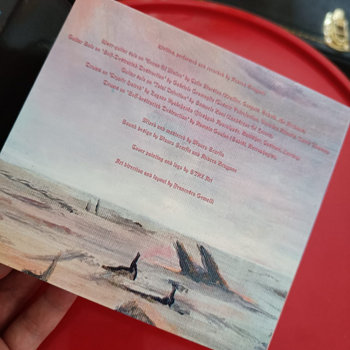 It's no surprise that the debut album by BEKOR QILISH is bizarre. It's on I, Voidhanger Records, after all. It is a little surprising just how lovely it can be. Principally the work of the Italian multi-instrumentalist Andrea Bruzzone, Throes of Death from the Dreamed Nihilism finds room amid its dizzying time changes, off-kilter rhythms, and complicated structures for moments of real beauty. Midway through the mind-boggling opening song, "Cryptic Hatred," Bruzzone adds a lush synth part straight out of an '80s Rush record. His apparent love for classic prog creeps in throughout the record, with touches as small as the tone he employs for a short, interstitial bass line or the way a gentle keyboard undercuts a sharp-edged guitar riff. Like a lot of "extreme progressive metal" bands, Bekor Qilish pushes the "extreme" angle pretty hard. These songs are meant to confound, and confound they do. But by embracing earlier modes of prog as well, Bruzzone has made an album that's a pleasure to return to again and again.