BEST METAL
The Best Metal on Bandcamp: June 2018
By Brad Sanders · June 28, 2018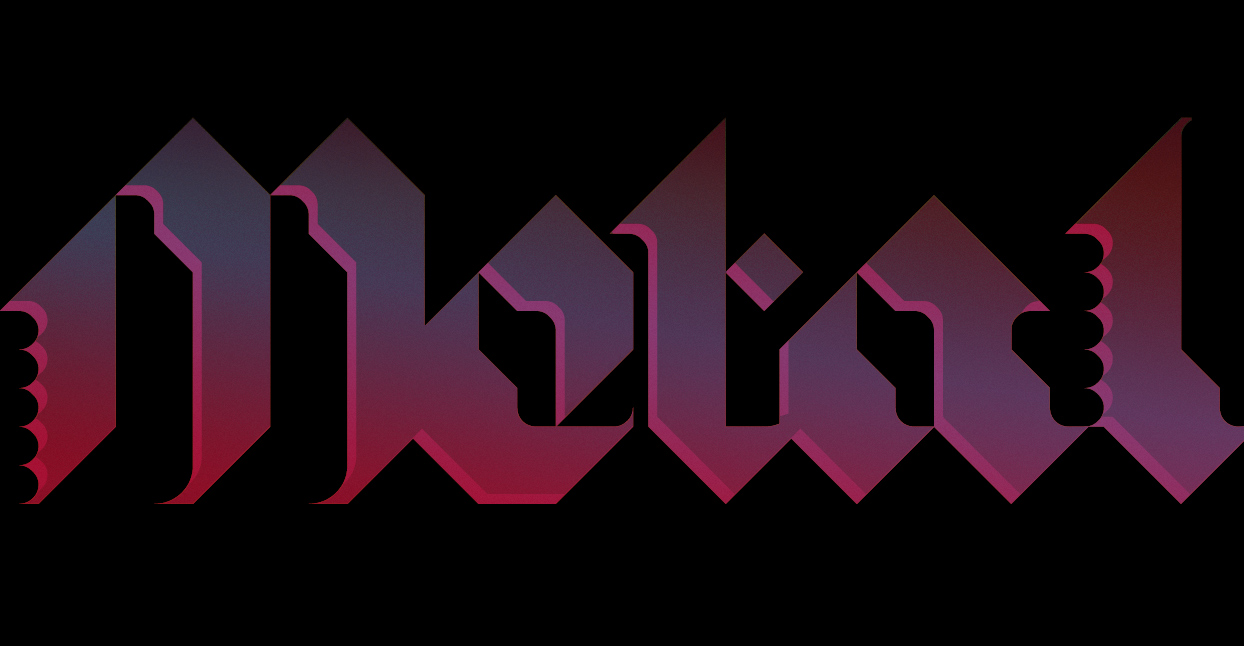 While the grim and frostbitten hordes have a solid case for winter being the most metal season, I'm not sure there's a better time to listen to heavy music than June. So much of the best metal of all time, from Priest to Maiden to Metallica, sounds like being drunk on a patio with burger in hand. This June's slate of new releases has a few great entries to that pantheon, including galloping NWOBHM from Robespierre, southern-fried stoner rock from ASG, and scorching death metal from Tomb Mold, plus a reissue of one of the best albums of the mid '00s post-metal boom, Mouth of the Architect's The Ties That Blind.
View the Best Metal on Bandcamp Archives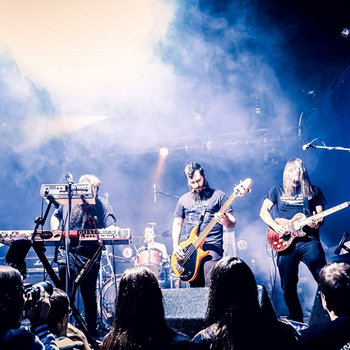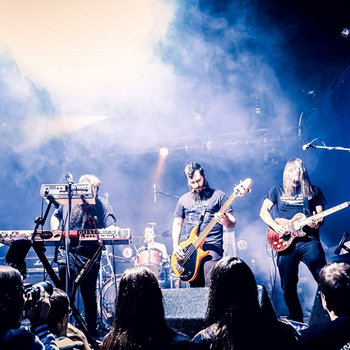 Merch for this release:
2 x Vinyl LP, Compact Disc (CD)
If you were into heavy music in Dayton, Ohio in the mid '00s, you probably saw Mouth of the Architect play a lot. At the peak of their reign, MOTA were regulars at every bar and DIY space in the Oregon District and beyond, usually performing the songs that comprised their 2006 masterpiece The Ties That Blind. It was arguably the finest album to come out of the generation of bands dubiously dubbed the "Cult of Neur-Isis," and Translation Loss Records has now put it back in print as a deluxe remixed and remastered edition. The Ties That Blind is a clear highlight of the quasi-movement it was lumped into, but it's not stock post-metal. In a Decibel interview around its initial release, the band's then-guitarist/vocalist Greg Lahm bemoaned their automatic association with Neurosis and Isis, saying "It'd be nice for people to acknowledge that we're trying to do something different, that we're trying to do something that's our own." He then name-checked Yes, Mahavishnu Orchestra, and King Crimson as inspirations for The Ties That Blind's sprawling, long-form opuses.
The prog-rock angle captures some of what makes the album special, but the band was also preternaturally comfortable with putting raw emotion on tape, which surfaces in flurries of twinkling emo guitar and Lahm's post-hardcore-inflected screams. The Ties That Blind also has songs, something Mouth of the Architect's peers couldn't always say. Opener "Baobab" is miserable sludge drizzled with honey-sweet lead guitar. "No One Wished to Settle Here" is the 15-minute anthem every Dayton kid deserves. The Brent Hinds-featuring "At Arms Length" is the album's shortest song at seven minutes, and it's practically a pop-metal banger, despite its bleak vocal hook: "Stay away from me / I will fail you." MOTA has soldiered on beyond the post-metal boom's expiration date, releasing great albums like Quietly and Dawning and staying active in Dayton's shifting music scene. The Ties That Blind remains their high point, a powerful work that has long since transcended the context it was forced into.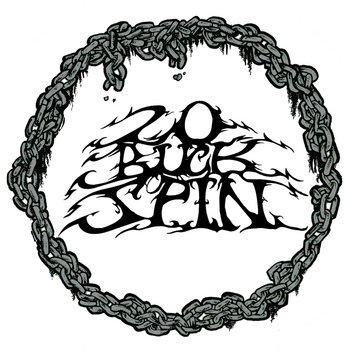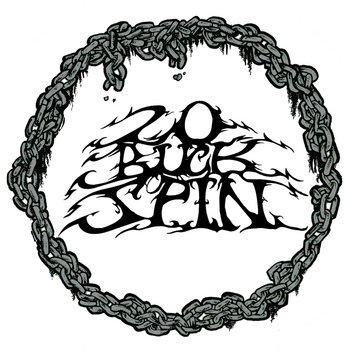 Merch for this release:
Vinyl LP, Cassette, Compact Disc (CD)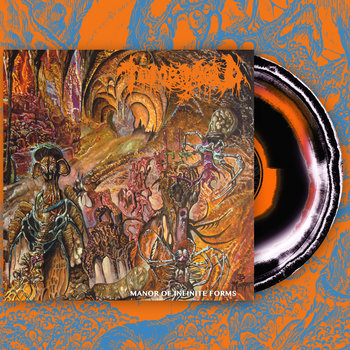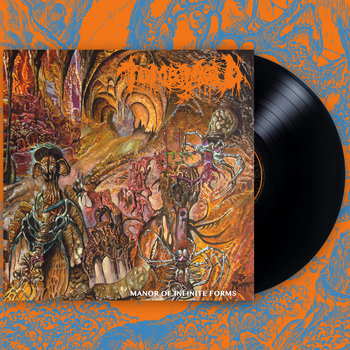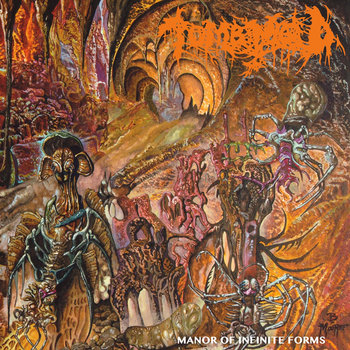 Tomb Mold specialize in the kind of sweltering, hellish death metal that sounds best in extreme humidity. Each of the seven songs on the Toronto band's impressive sophomore LP Manor of Infinite Forms has at least one or two riffs that sound like they were written in an apartment with no AC on the hottest day in August. The way the band string those scorching riffs together into songs reveals what really makes them tick. While the Tomb Mold dudes are ostensibly old-school Finnish death metal revivalists, pigeonhole them at your peril. There's also plenty of Autopsy's gore-obsessed groove, a pinch of Immolation's NYDM pummel, and even subtle shadings of nerdy tech-death in their aural carnage, and it's all synthesized beautifully on Manor of Infinite Forms. For those looking for the perfect track to throw on at the death metal pool party: "Abysswalker" is an all-timer. Wear sunscreen.
Merch for this release:
2 x Vinyl LP, Compact Disc (CD), T-Shirt/Apparel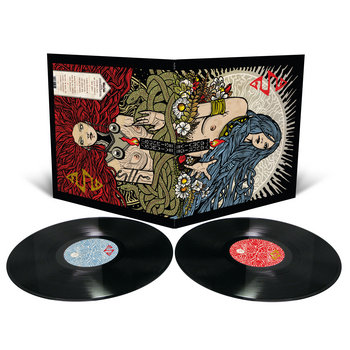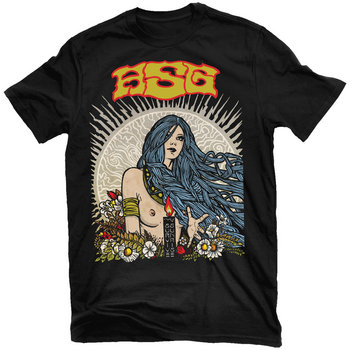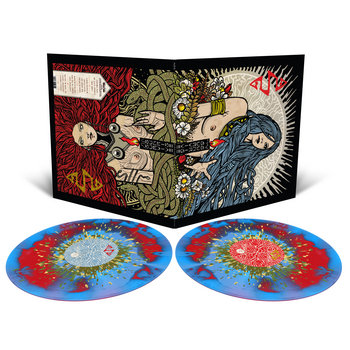 It doesn't take a scholar of heavy music to hear that immediately after pressing play, that ASG's Survive Sunrise straight-up rules. The North Carolina band sound like if Baroness got blazed listening to the Allman Brothers Band and traded their grandiose conceptual aspirations for a perpetual compulsion to boogie. In the five years since the last ASG full-length, the good but not transcendent Blood Drive, the band seriously stepped up their songwriting game. Survive Sunrise highlights like "The Heaven Moon" and "Florida Sleep On" are the radio-friendly hard rock that would be massive in a fairer, alternate universe. Whether riches await them or not, metal would be served well by having more bands like ASG. We need as many gateway drugs as we can get.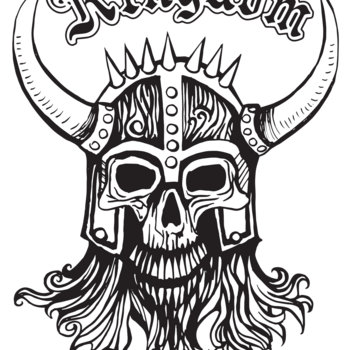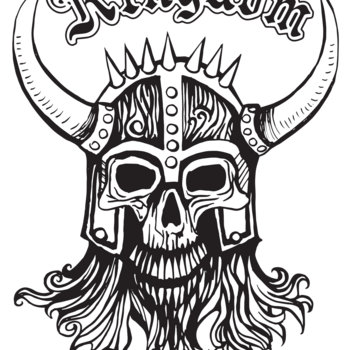 Despite forming in 1983, New Wave of British Heavy Metal OGs Robespierre never had an official release until a collection of rarely-heard demos surfaced in 2011. They're now back with their first new material since that original '80s run, with a debut LP that's finally landing 35 years into their career. Perhaps unsurprisingly, Garden of Hell sounds like it just stepped out of a time machine from the early '80s. The Liverpool band channel the rough-and-tumble sound of early NWOBHM bands like Tygers of Pan Tang and Tank, combining instrumental classicism with raw punk energy. Unlike the bands who remained active after the original NWOBHM boom, Robespierre never had to adapt to a changing landscape, and their songs remain satisfyingly primeval.
Merch for this release:
T-Shirt/Apparel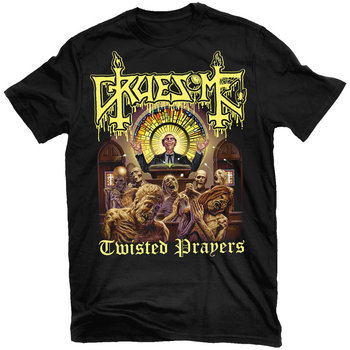 The entire reason Gruesome exist is to pay homage to the first two Death albums, Scream Bloody Gore and Leprosy. This is explicit on the band's part, and at times it's a little uncanny. Frontman Matt Harvey and drummer Gus Rios started playing together in the tribute act Death to All. Gruesome's cover art is done by Death cover artist Ed Repka, and former Death guitarist James Murphy contributes guest solos. Like the Gruesome releases that came before it, Twisted Prayers wants you to believe that Death never went prog and that Chuck Schuldiner never died. Writing an alternate timeline for the most beloved death metal band of all time is an inherently fraught thing, but Harvey and Rios are so reverent of Death's legacy that it can't help but come off as charming. As the founder of Exhumed and a journeyman player in dozens of other bands, Harvey is a lifelong student of the Almighty Riff, and he delivers here with choice cuts like "A Waste of Life" and the title track. Close your eyes and you might believe you're listening to Leprosy II.
For all the Manilla Road and Cirith Ungol worship that shows up in this column, I fully acknowledge that aping bands who were never all that polished are a lot easier than attempting to sound like the biggest, most pro-sounding trad metal band in history. So I am extremely here for the earnest, aspirational Iron Maiden impersonation found on the young Kolkata band Falcun's debut album, Kingdom Come. Vocalist Abhishek Dasgupta summons the rough-edged fury of The Number of the Beast-era Bruce Dickinson, bassist Rony Ghosh mimics the chunky, bottom-heavy gallop of Steve Harris on Killers, and guitarists Samrat Daas and Anirban Dasroy's harmonized Powerslave leads are the work of rising guitar heroes. The songwriting doesn't always come together for them, but it does more often than not, and the sheer ambition of making a debut album that sounds like this deserves applause. 
Merch for this release:
Cassette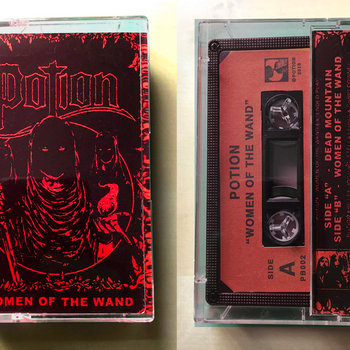 The Sydney trio Potion formed just last year, and already they're making psyched-out stoner doom in the vein of Electric Wizard and Sleep that should appease even the grumpiest of riff lords. The two songs on new demo Women of the Wand are accomplished showcases for how far the band has come in a short time, and both could be centerpieces of an eventual full-length. Bassist Stella Leung occupies the Geezer Butler role brilliantly, her low-end groove a rock-solid foundation for the showier guitar playing of frontman Lee Jowono. Thrillingly, it doesn't sound like these youngsters are anywhere near their ceiling.