BEST METAL
The Best Metal on Bandcamp: January 2022
By Brad Sanders · January 27, 2022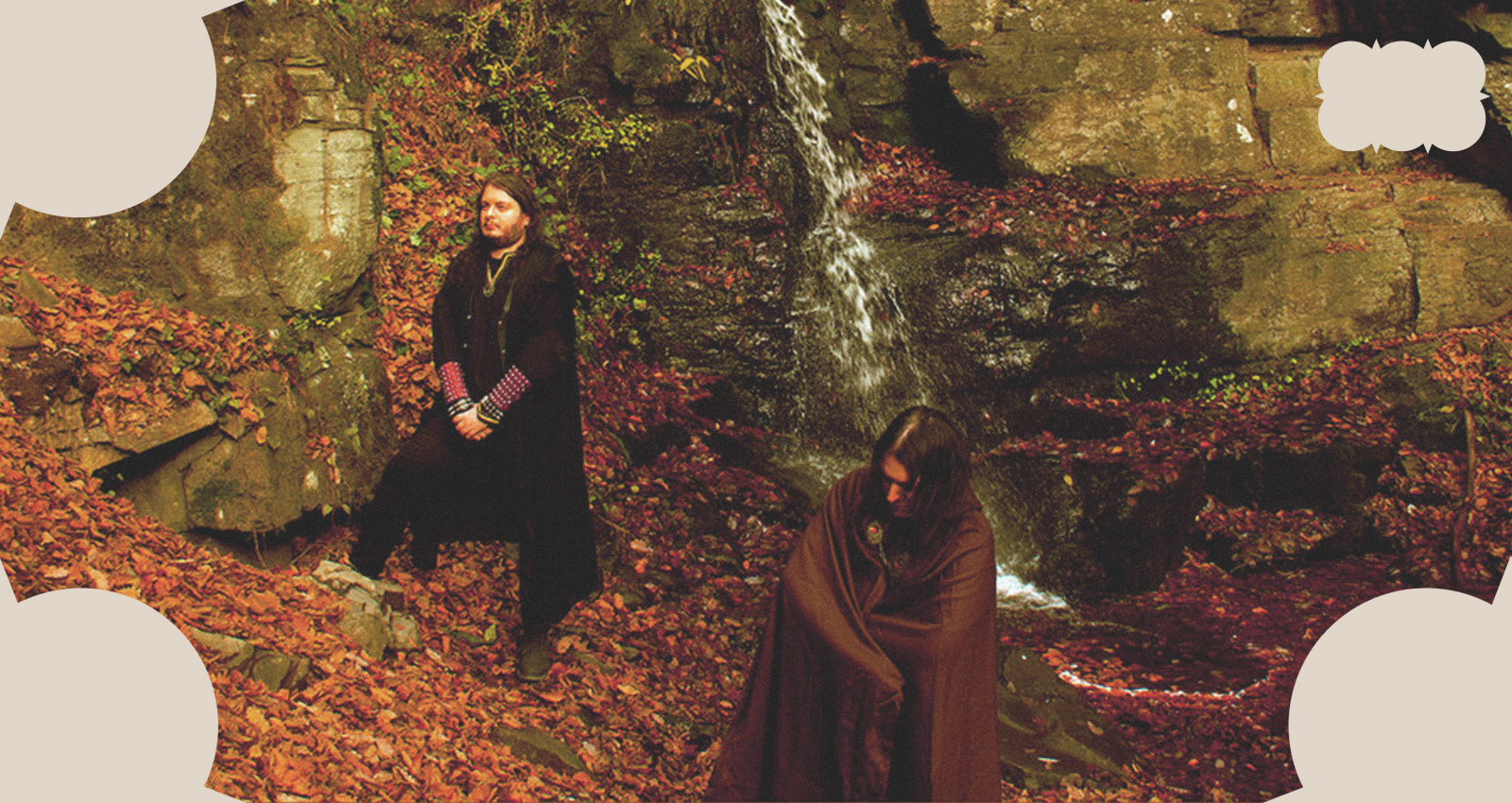 Another plague year has dawned, and so far, the metal has been up to the task of scoring it. The best metal on Bandcamp this month includes stirring, folk-inflected black metal from Slovakia, a decadent avant-garde experiment from France, sword-wielding true metal from Canada, and much more.
---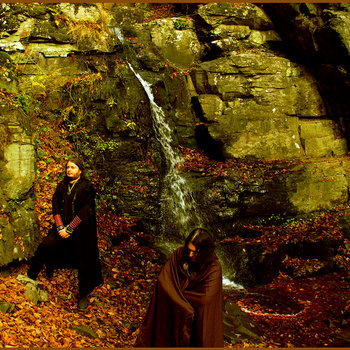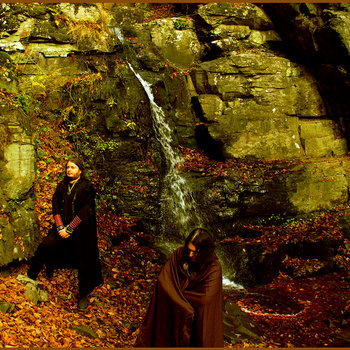 Merch for this release:
Vinyl LP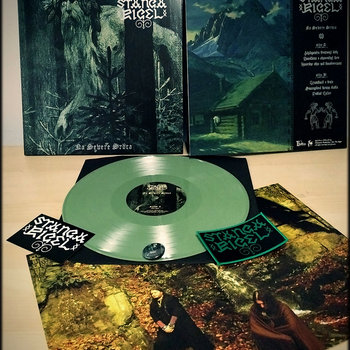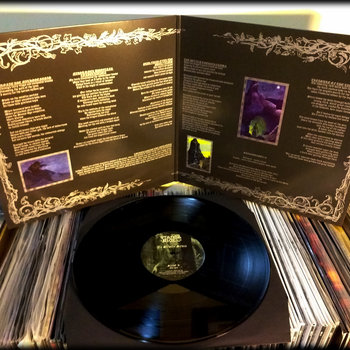 In black metal's lawless early days, artists who embraced crushing nihilism and professed Satanic devotion got the most attention from the mainstream press. But a more romantic vision of black metal was developing in parallel, headlined by bands like Ulver and Satyricon. It's those bands that Stangarigel draws from on their majestic debut album, Na Severe Srdca. Multi-instrumentalist Adam Sičák (also of Malokarpatan) and drummer/vocalist Stalagnat evoke the deep forests of their native Slovakia with powerfully atmospheric compositions that echo the black metal of the '90s as well as the traditional folk music of their country. Their songs are hypnotic without leaning too heavily on repetition, and their ear for melody is unfailingly sharp. Stangarigel's music is also appealingly instinctual. Theirs is a black metal that feels stuck out of time, played largely on electric instruments, yet seeming to belong to a primitive age. Every riff and drum fill on Na Severe Srdca feels hewn of stone and raw oak. Once the forests thaw, it should be an ideal companion for long walks in the woods.
Perfect Light, the third full-length by London's 40 Watt Sun, is not a metal record. It's not even a rock record, really; acoustic guitar and piano are the dominant instruments, and there's little of the distorted crunch of earlier 40WS releases, let alone the aphotic doom of frontman Patrick Walker's pioneering work in Warning. It's still one of the heaviest albums you're likely to hear this year. Walker is an acute chronicler of human relationships, and the ones he writes about in his songs always seem to be falling apart in one way or another. He renders those tempestuous emotions with an almost uncomfortable vividness, bringing them to life with achingly beautiful melodies. Listening to Walker's music feels like trudging through the darkness alongside him, grasping at the same elusive catharsis. Perfect Light is as draining in its way as Warning's classic Watching from a Distance LP, even though it's dialed into a completely different sonic wavelength. The album reaffirms that Walker is one of our finest living songwriters, and, stunningly, it also suggests that there's more he has yet to show us.
Merch for this release:
Compact Disc (CD), 2 x Vinyl LP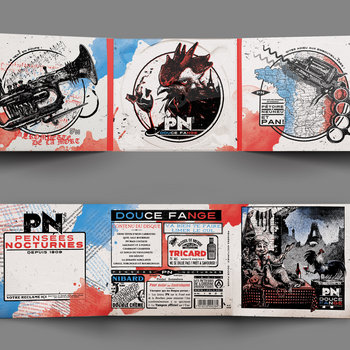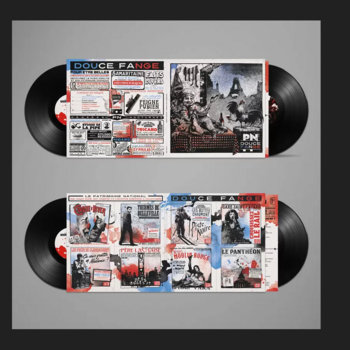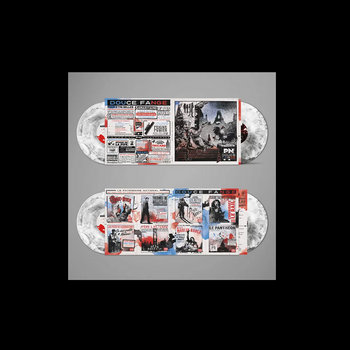 On their last album, 2019's unhinged Grand Guignol Orchestra, Pensées Nocturnes took their dizzyingly avant-garde black metal to the circus. On Douce Fange, the Paris band seeks to resurrect "an inebriated and violent old France." They achieve that end brilliantly with a suite of shambolic songs that sweep up everything from wheezing accordion to smoky horns to drunken gang vocals that call to mind the mob from Beauty and the Beast. As ever, nothing is off limits in Pensées Nocturnes. Douce Fange's beating heart is its ever-present current of menacing, dissonant black metal skronk, and it's never lost, no matter how many extra instruments Léon Harcore and his collaborators pile on. It's a whole lot to take in, and new wrinkles will inevitably reveal themselves over repeated listens, but it only takes one spin to applaud the massive ambition and unbridled creativity on display. There's still no other band in the world that can go where Pensées Nocturnes goes.
Merch for this release:
Compact Disc (CD), Vinyl LP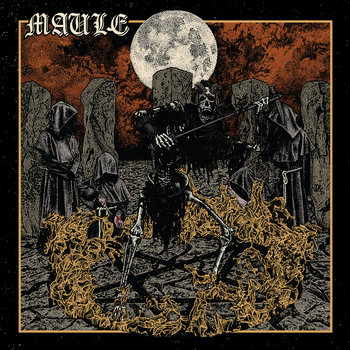 The front lines of the new wave of True Heavy Metal have long been heavily populated with Canucks, from Skull Fist to Traveler to Striker. Vancouver's Maule are the latest reinforcements to come in from the Great White North, and their self-titled debut album will make you want to pick up a sword and start fighting the Ray Harryhausen skeleton on its cover. Their trad metal is a brawny, NWOBHM-influenced cocktail of streetwise riffs, soaring leads, and the addictive, gruff vocals of frontman Jakob "Riddle of Steel" Weel. (One wonders if he considered Jakob "Life's a Never-Ending" Weel, but then, Maule doesn't sound much like Holy Diver.) Play this shit loud.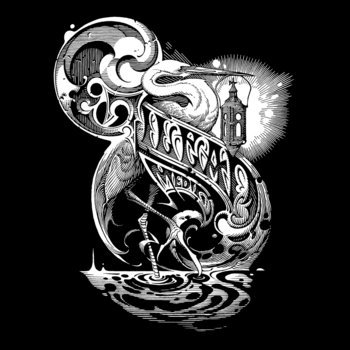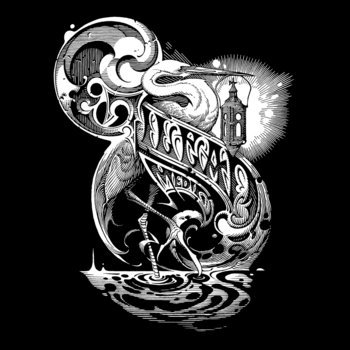 Merch for this release:
Vinyl LP, Compact Disc (CD)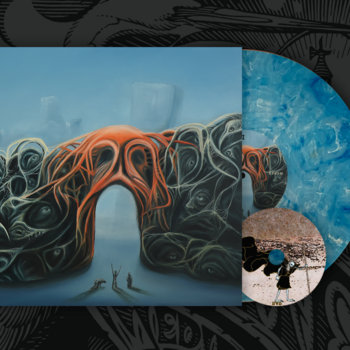 Wit's End, the new album by Mizmor, is made up of two long songs—the ten-ton anvil of a title track that takes up the A-side, and an abstract ambient composition on the reverse. For A.L.N., Mizmor's sole member, the two songs represent two sides of the same coin. "Wit's End" will feel more familiar to fans of earlier Mizmor albums like Yodh and Cairn. It's a crushingly heavy track that flirts with drone, funeral doom, and black metal, and its lyrics are a scorched-earth excoriation of humanity's seemingly inborn tendency to reject science and embrace superstition. "Pareidolia," named for the phenomenon of seeing images in ordinary objects (or meaning in inherent meaninglessness), is built around a worship hymn A.L.N. wrote when he was still a practicing Christian, played backwards and layered with distortion. In revisiting this material, he rebukes his former self. Apostasy has been a principal theme of the Mizmor project for years, but on Wit's End, A.L.N. is especially incisive.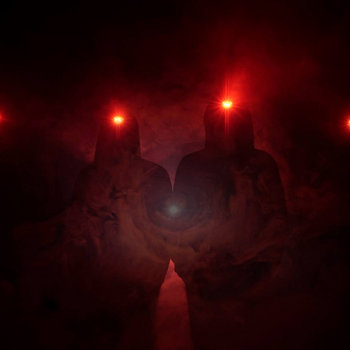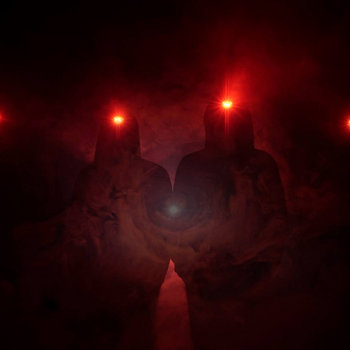 Lyon's Celeste have been making thoughtful, propulsive post-black metal for 15 years now. The band's Nuclear Blast debut Assassine(s) is their sixth full-length in that span, and it's their most focused, direct work to date. Like the Belgian post-metal collective Amenra, the members of Celeste come from a tight-knit hardcore scene. Also like Amenra, the way that worms its way into their sound is in ethos as much as in specific sonic touchstones. The songs on Assassine(s) never meander; even the seven-minute closing track "Le coeur noir charbon" is relentless in hammering home its central musical thesis. There's also a sweaty, conspiratorial intimacy to these songs that feels rooted in hardcore. So much black metal feels like it's from another world. Celeste's feels like a shared secret.
Merch for this release:
Vinyl LP, T-Shirt/Shirt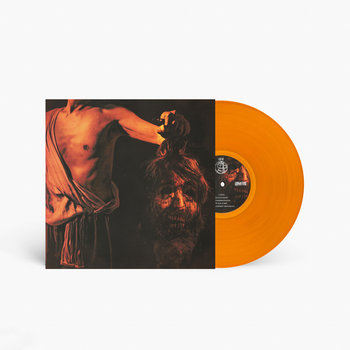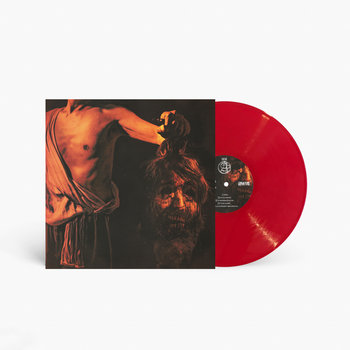 Slowbleed hail from Santa Paula, a town about 70 miles west of Los Angeles that was once the home of Union Oil's California headquarters. Their combustible debut album, The Blazing Sun, A Fiery Dawn, feels like dropping a lit match into a working oil derrick. The band's nasty hybrid of hardcore and death metal recalls their fellow Californians in Xibalba, and it evokes the same primal, physical response. I've never been in a fight as an adult, but listening to "The Law (Atonement Through Blood)" makes me want to start some shit, to hear the crunch of bones along with the crunch of John Laux and Logan Givan's Boss HM-2s. Slowbleed finds room for some acoustic passages and deceptively melodic leads on The Blazing Sun—"Driven by Fire" is basically a Pantera ballad—but it's really all about that beatdown groove. Long may they ride it. 
Merch for this release:
Cassette, Compact Disc (CD), T-Shirt/Shirt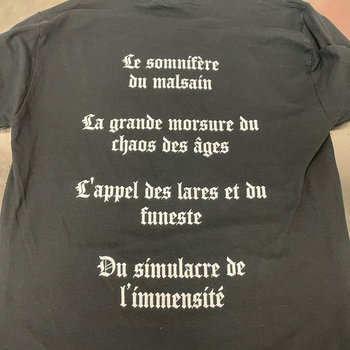 At its best, black thrash can deliver the rich atmosphere and otherworldliness of black metal and the simpler pleasures of great thrash in one package. The debut album by the Quebecois band Beholder manages this feat handily. Arcane Subreptice is a blast of cold air from a newly unsealed coffin, terrifying and exhilarating all at once. It recalls the work of genre greats like Aura Noir and Nifelheim, particularly in the way it pairs a constant sense of forward momentum with an eerie, evil mood. Black thrash isn't the easiest style to pull off, but Beholder already sound as adroit as old masters.