BEST METAL
The Best Metal on Bandcamp: January 2017
By Brad Sanders · February 01, 2017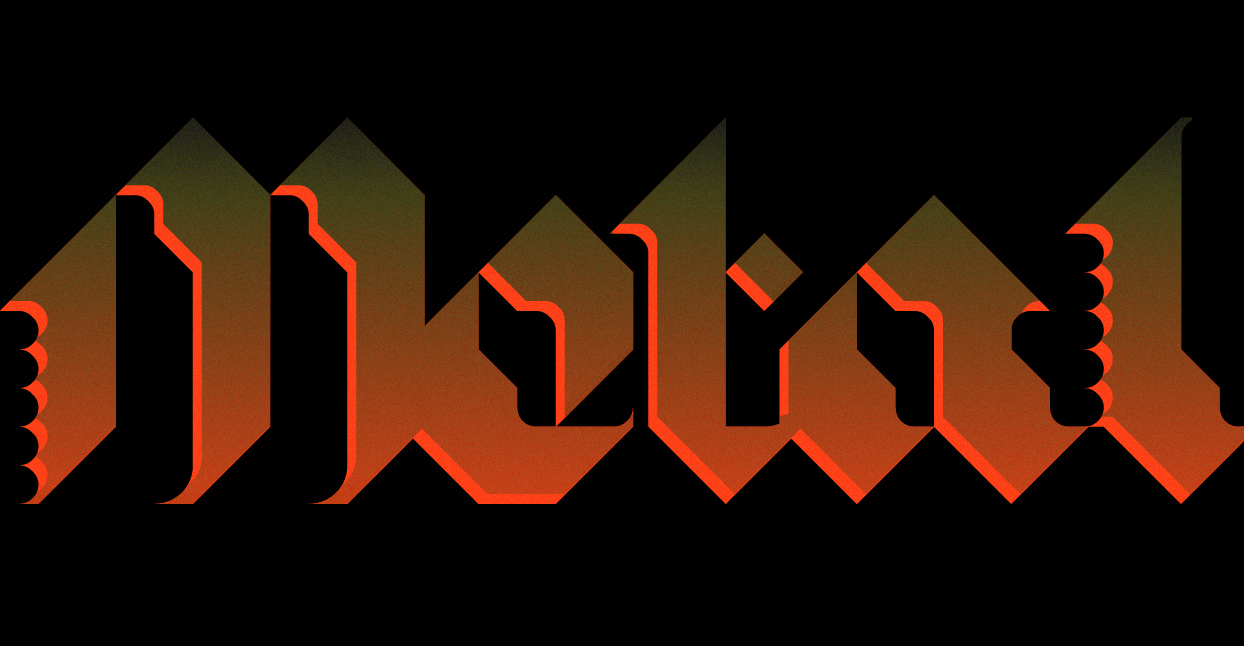 Bandcamp has long been a treasure trove for metalheads, with the complete discographies of the genre's most respected independent labels sitting comfortably next to unsigned acts who have built their fan bases through grassroots outreach on the platform. The Metal Bandcamp Gift Club works not just because of the boundless generosity of its participating headbangers (though that helps), but because of the bottomless well of metal available on the site. This column aims to find the very best of it each month, whatever its source. The first installment includes Mongolian folk metal from Beijing, hardcore-inflected old-school death metal from Cleveland, bong-rippin' stoner doom from Poland, and more.
Ekpyrosis, Asphyxiating Devotion
Merch for this release:
Vinyl LP, Compact Disc (CD), Cassette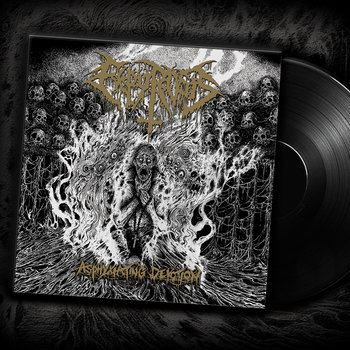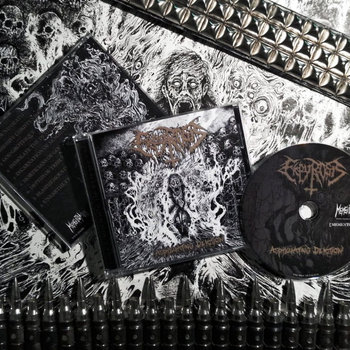 The debut album by Italy's Ekypyrosis is indebted to death metal's most evil-sounding classics, like Incantation's Diabolical Conquest and Immolation's Dawn of Possession, but it has more than enough personality to stand alongside the best of the ongoing old-school death metal revival. Asphyxiating Devotion is at its best whenever the band cranks up the tempo and pummels ahead, the music taking on an athletic forward momentum. The four members of Ekpyrosis are all in their early 20s, and at top speed, their playing sounds like the restlessness of youth breaking down the walls of a mausoleum.
Grave Plague, The Infected Crypts
Merch for this release:
Cassette, Vinyl LP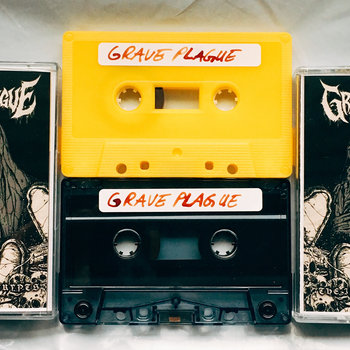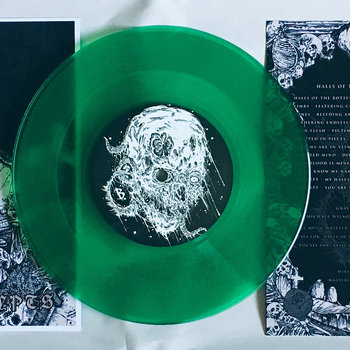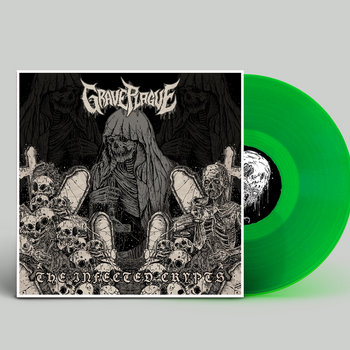 In the broadest sense of the term, Cleveland's Grave Plague plays old-school death metal. The band's debut 7" is admirably well-versed in the labyrinthine riffing of Autopsy and Death. What sets it apart from the glut of similar bands is that it's generally more interested in throwing down like a classic NYC hardcore band. There's a kinship between the sepulchral bludgeoning on The Infected Crypts and the new-jack crossover of acts like Power Trip. Both fuse punk and hardcore's fundamental immediacy with the signifiers and song structures of metal, and Grave Plague already sound like they've been doing it for years.
Dopelord, Children of the Haze
Merch for this release:
Vinyl LP, Compact Disc (CD)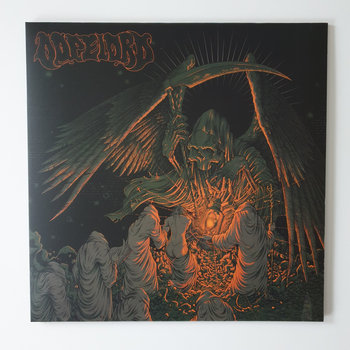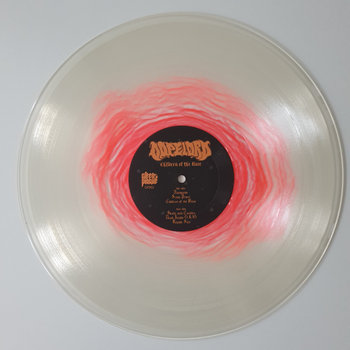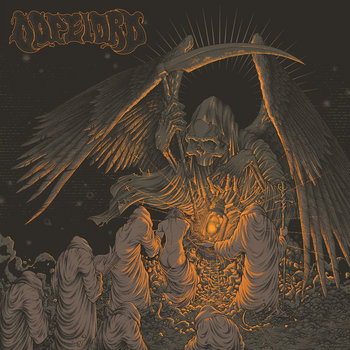 Dopelord sound exactly how you'd expect a band called Dopelord to sound, and while the Polish band doesn't exactly reinvent the bong, their latest album is a masterclass in execution. Beyond the universal stoner doom reference point of Black Sabbath (who certainly loom large here), fans of Church of Misery and Electric Wizard will also find a lot to love in the band's riffs-on-riffs-on-riffs epics. Children of the Haze wouldn't work if Dopelord were only capable of plodding heaviness, though. These songs really groove and swing, and that's a testament to the band's musical chemistry. The vicious "Scum Priest" and the hazy title track in particular reveal Dopelord as lockstep musical soulmates who bring out the best in one another.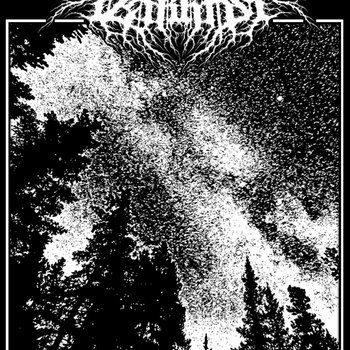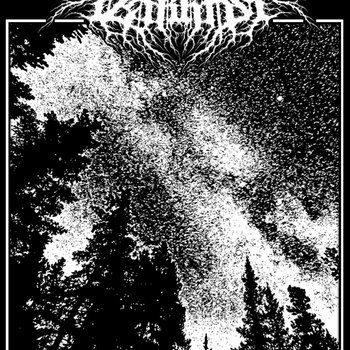 Merch for this release:
Vinyl LP, Cassette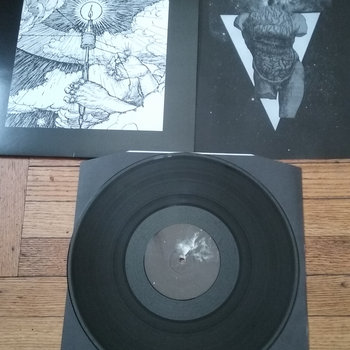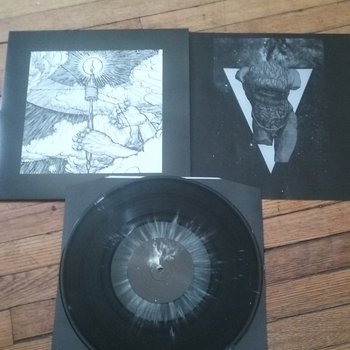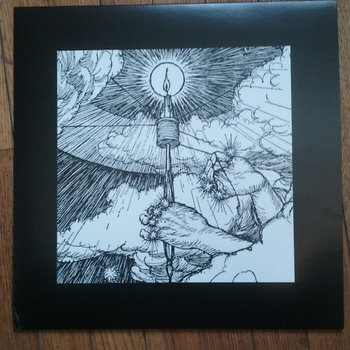 Post-hardcore and black metal have been cross-pollinating for a long time, and bands like Deafheaven and Oathbreaker have even managed to push that hybrid into the mainstream. The Grand Rapids trio Dakhma—guitar, drums, vocals; no bass—plays a lot nastier, rawer stuff than the biggest bands in their corner of the genre, but the two 20-minute songs on Suna Kulto achieve the same emotional catharsis. Like their fellow Michiganders in the late, great Men As Trees, Dakhma is brilliant at biding time, building musical tension until it feels as though it can't help but release itself with a thunderclap. When those thunderclaps come, the band launches forward with a rugged looseness, the songs threatening to burst open under the deluge of screams, guitar feedback, and rapid-fire drumming. It's therapeutic, and genuinely thrilling to behold.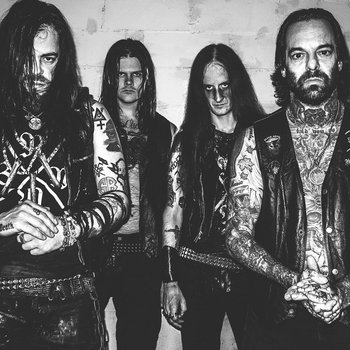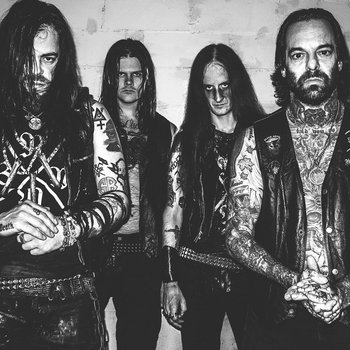 Merch for this release:
Vinyl LP, T-Shirt/Apparel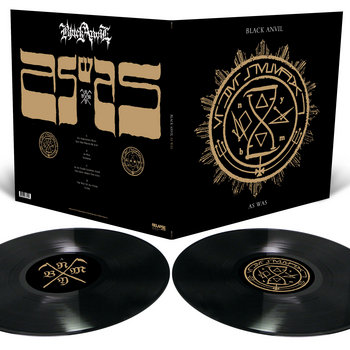 Black Anvil's transformation from peddlers of gritty, misanthropic black n' roll to a grander, more melodic vision reaches full realization on As Was. The NYC riff masters still set their songs against a bleak urban canvas, but now we can see gleaming edifices stretching skyward out of the ruins. Album highlights "Two Keys: Here's the Lock" and "Ultra" eschew their old sound entirely, drawing instead from the towering post-metal of Isis and the proggier side of latter-day Enslaved. After struggling to integrate these kinds of influences on previous album Hail Death, Black Anvil now sounds at total ease working with cleaner tones and textures and more epic structures.
Suppressive Fire, Nature of War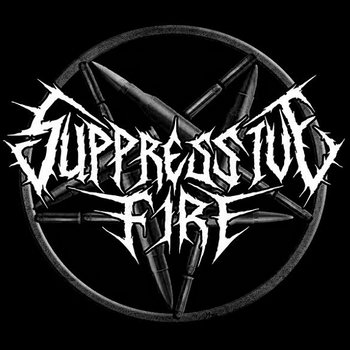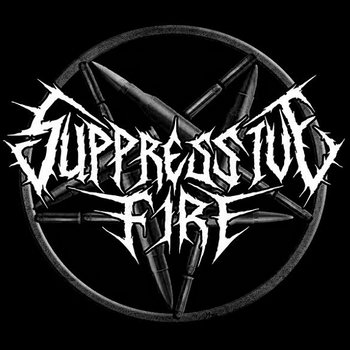 Merch for this release:
Compact Disc (CD)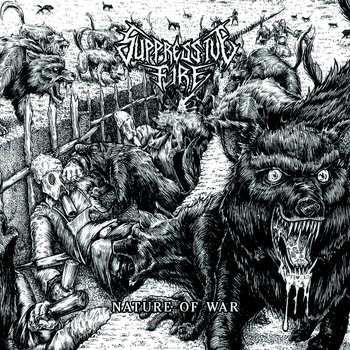 The one minute, 55-second "Depraved" and the eight minute, 56-second "Dreaded Bastards" tell the story of Suppressive Fire's sophomore LP, Nature of War. Both songs are perfect executions of their respective forms—the former a sharp shock of blackened thrash aggression, the latter a massive, …And Justice for All-like epic. Both are brought to life by a supernatural interplay between the band's incredibly tight rhythm section and expressive lead guitar, invigorated by a masterful production job by Joel Grind of Toxic Holocaust. The fire that fueled the thrash revival of the mid-Aughts is smoldering cinder now, but Suppressive Fire is striking another match. Crack a beer and stick around.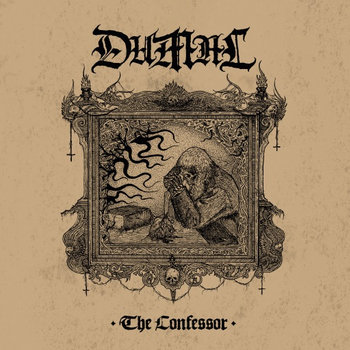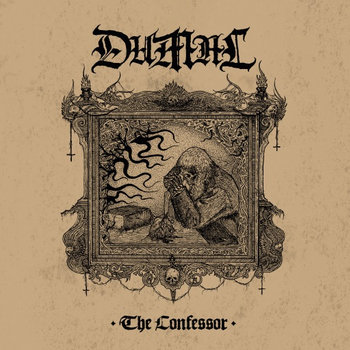 The profound influence of Ukrainian bands on atmospheric black metal as a whole can't be understated, in spite of the occasionally uncomfortable nationalist leanings of some of the more famous ones. Dumal's music needn't raise any of those alarms; the Pennsylvanian trio is far more enamored by the country's art and poetry than its questionable political movements. The Lesser God marries Eastern European folk music to its classicist atmospheric black metal compositions, and on standout track "Ukrainia," the lyrics are verses by the "father of Ukranian poetry" Taras Shevchenko.
—Brad Sanders