BEST METAL
The Best Metal on Bandcamp: February 2022
By Brad Sanders · February 24, 2022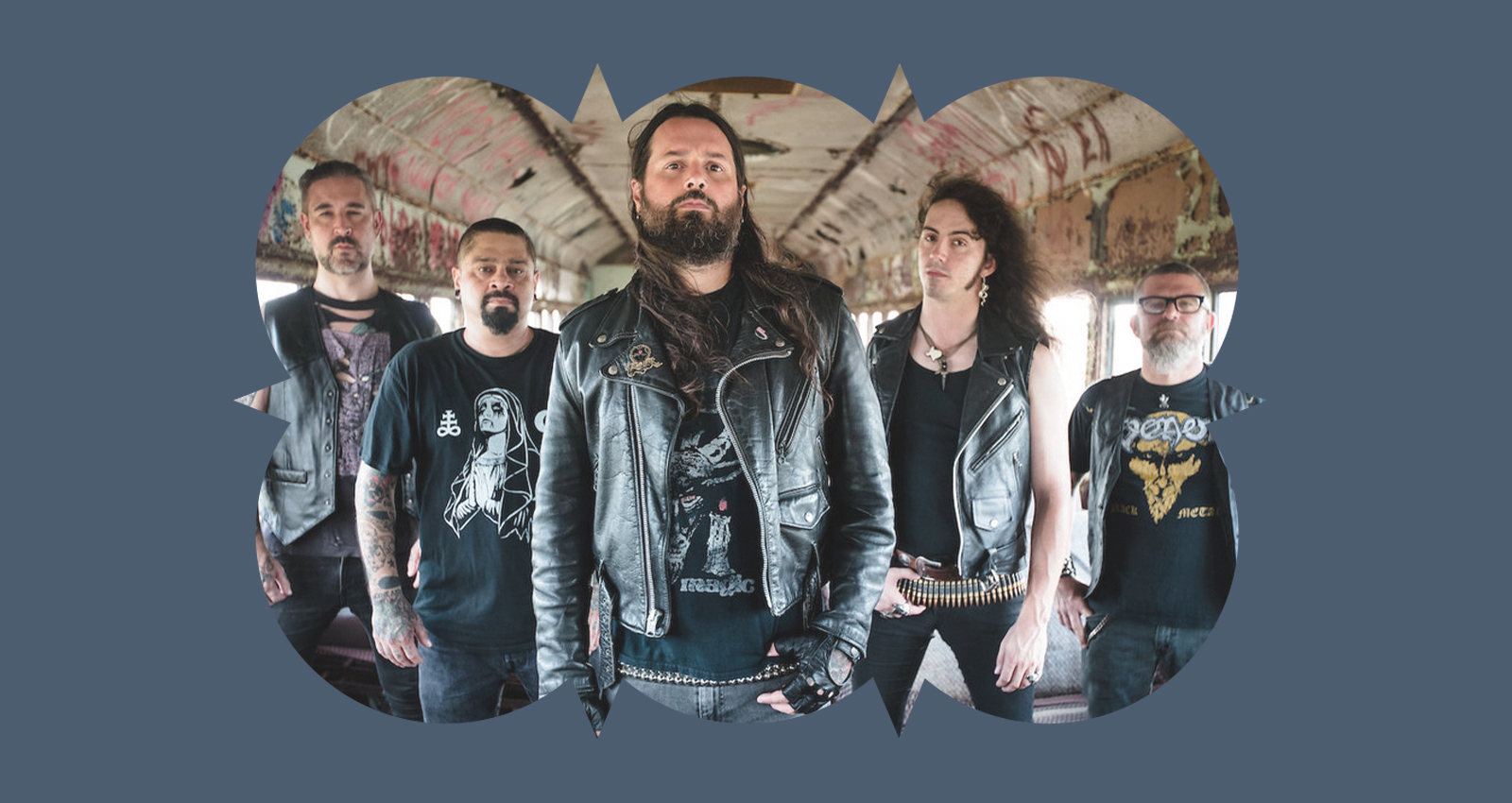 February's finest metal releases include a long-awaited return by death metal masters, a study of the Indonesian genocide in searing black metal, a pair of albums inspired by 20th-century literature, and more.
---
It's been a full five years since Immolation's Atonement darkened the world. Acts of God, the Yonkers band's 11th full-length, mercifully ends the longest wait between albums in their 30-year history, and its whopping 15 songs feel like an apology for their prolonged absence. If you've heard an Immolation record before, you know what to expect from Acts of God. They've been perfecting their pitch-black, heavier-than-hell death metal for decades, and they don't add to their signature sound so much as refine it, stripping away anything that doesn't serve their blasphemous vision. They hit on a few all-timers here. "Incineration Procession" is the death metal song to beat for 2022, with a deceptively simple main riff that contorts itself into a labyrinth of dissonance. "Let the Darkness In" is a relentless, stomping death machine that manages to be legitimately catchy. "Noose of Thorns" is animated by the same blazing, sacrilegious fire that fueled Dawn of Possession 30 years ago. Immolation has always been here; Immolation will always endure.
Merch for this release:
Sweater/Hoodie, T-Shirt/Shirt, Vinyl LP, Compact Disc (CD)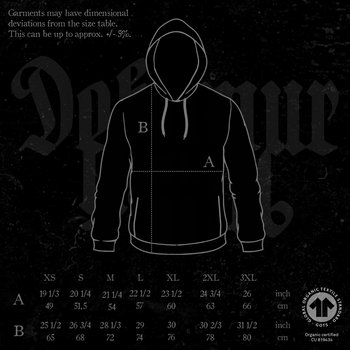 In 1965 and 1966, the Indonesian Army led a political purge of suspected communists, killing at least a million of their fellow citizens in a genocide that was tacitly endorsed by the governments of the United States and the United Kingdom. Discussion of the mass murder is still widely considered taboo in Indonesia. Many of the perpetrators enjoy lives of comfort in political sinecures, their crimes still unpunished. With his searing black metal project Pure Wrath, the brilliant Javanese multi-instrumentalist Januaryo Hardy is doing his part to remind the world of that ugly history. Hymn to the Woeful Hearts is dedicated to a nameless survivor of the genocide—a mother whose son was kidnapped, tortured, and beheaded. Its songs are by turns furious and elegiac, as Hardy digs deep into the toolbox of atmospheric black metal to reckon with his country's national shame. His compositions burn with passion and immediacy. Acoustic passages lit by haunting synth wrestle with fiery, tremolo-picked riffs. Hardy howls atop the fray with a jagged black metal shriek, his voice alight with the sound of mourning and anger commingled. The documentarian Joshua Oppenheimer's The Act of Killing (2012) and The Look of Silence (2014) helped illuminate the Indonesian genocide for a contemporary Western audience. The music Hardy makes as Pure Wrath is essential further reading.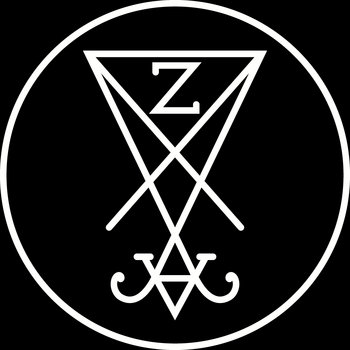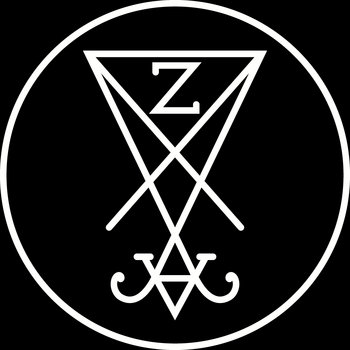 Merch for this release:
2 x Vinyl LP, Vinyl LP, Compact Disc (CD)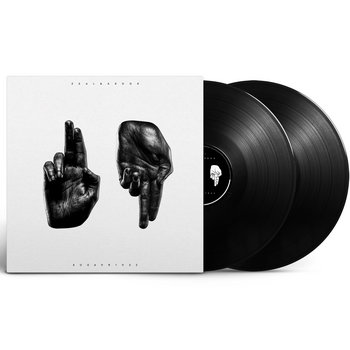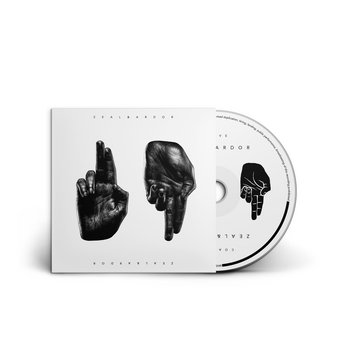 Manuel Gagneux's breakthrough as Zeal & Ardor was 2016's Devil Is Fine, an album that was frequently tagged in the press as "black metal meets slave spirituals." Gagneux's music was compellingly and defiantly original, a cousin of extremely online genres like vaporwave and hyperpop in philosophy if not in sound. (The story of Zeal & Ardor's founding, involving a racist dare on 4chan, has been widely documented.) Gagneux could have stopped with Devil Is Fine, having made his point. Instead, he made a follow-up, 2018's Stranger Fruit, that doubled down on his experimental streak. In the summer of 2020, when the streets of America were filled with protestors in the wake of the murder of George Floyd, the Switzerland native released Wake of a Nation, an EP of explicitly political songs that made clear that his challenging of racial taboos wasn't just a canny artistic choice. Now, he's back with his finest album yet. The self-titled Zeal & Ardor LP effortlessly synthesizes everything Gagneux has ever dabbled in, from vicious black metal to heartrending Delta blues to skittering drum and bass to, in his own words, "lo-fi hip-hop beats to study to." He's upped his game in every possible respect, but his vocals might be the area where he's made the biggest leap. Gagneux has turned himself into one of the best singers in metal today. Whether he's leaning into the grit of his lower register ("Götterdämmerung"), belting like a soul singer ("Golden Liar"), or ripping through a challenging rhythmic passage ("I Caught You"), he's in total command of his instrument. The "black metal meets slave spirituals" line was always an undersell of what Gagneux was capable of. On Zeal & Ardor, he transcends it entirely.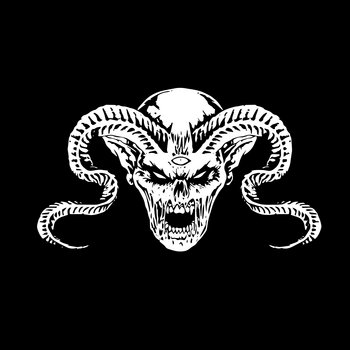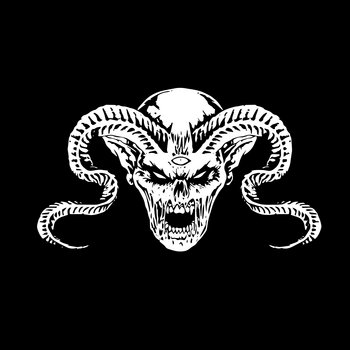 The mad Swiss scientists in Near Death Condition never sit still for long on Ascent from the Mundane, their dizzying fourth album (and first since 2014). Their all-consuming approach to death metal swallows up churning dissonance, tech-y stop-start riffage, bug-eyed vocal insanity, and in a few well-chosen passages, the tranquility of a beautifully played grand piano. The complexity of the album never undermines its gut-punch intensity. Near Death Condition started as a straightforward brutal death metal band before their Gorgutsian evolution, and the directness they learned in that iteration never left them. On Ascent from the Mundane, they sound like they've finally become band they're meant to be.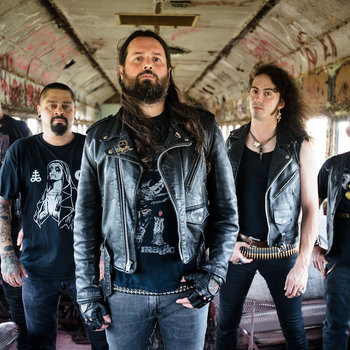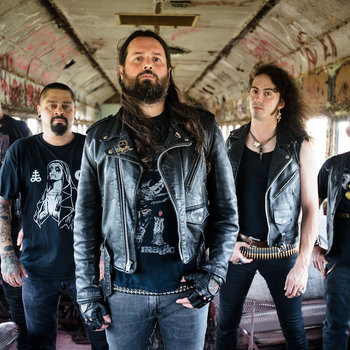 Merch for this release:
Vinyl LP, Cassette, Compact Disc (CD)
For Houston's Night Cobra, it's not enough just to bring back the traditional heavy metal sound of the '80s. They want to bring back the era's entire vibe—neon-soaked and denim-clad, with Carpenterian synths, 8-bit graphics, and a healthy appreciation for the cinema of Kurt Russell and Harrison Ford. Dawn of the Serpent is '80s pastiche, sure, but it's so thoroughly considered and brilliantly executed that it frequently rivals the genuine article. Led by Christian Larson, also a member of black metal acts Necrofier and Night of the Vampire, Night Cobra's gallop invokes the rowdier side of NWOBHM and the speed-freak inclinations of early U.S. power metal. Larson's natural singing voice is a gritty baritone, but he has the uncanny ability to transform into King Diamond at the drop of a hat with his paint-stripping falsetto. He's the perfect master of ceremonies to usher this collection of Blade Runner-isms into the world.
Merch for this release:
Compact Disc (CD), Cassette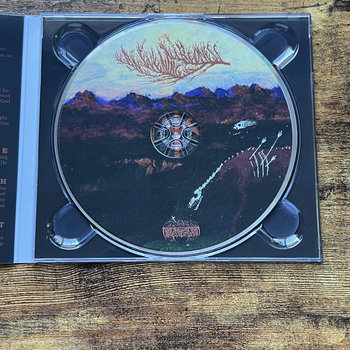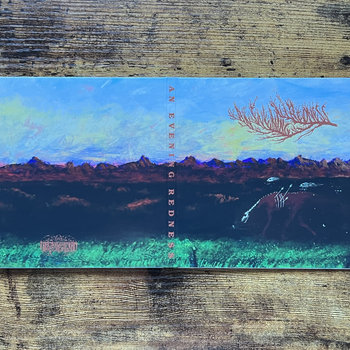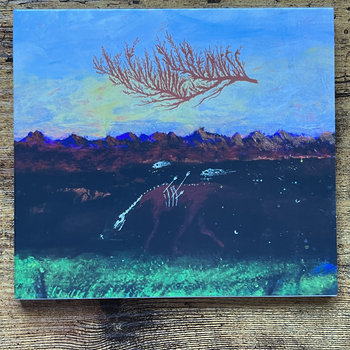 Cormac McCarthy's Blood Meridian or the Evening Redness in the West is one of a handful of books with a reasonable claim to being the Great American Novel. It's a work of breathtaking beauty, but also one of stark nihilism and extreme violence—in other words, American to the core. A new outfit called An Evening Redness have undertaken the daunting task of translating McCarthy's masterpiece into sound. Their self-titled debut brilliantly evokes Blood Meridian's hallucinatory splendor with unsettling ambience, yawning drones, dusty pedal steel, breathy vocals, and a vast, cinematic sweep. The ever-prolific Brandon Elkins (Auditor, Brighting, Twice Divorced, etc.) leads the project, but the contributions he gets from collaborators like Bridget Bellavia and Brendan Sloan are equally crucial to bringing An Evening Redness to life. Remarkably, the group Elkins assembled succeeded in making an album that sounds the way reading Cormac McCarthy feels. That's a singular sensation, but they've locked into it with seeming ease. Here's hoping for an album about The Crossing.
Merch for this release:
Compact Disc (CD)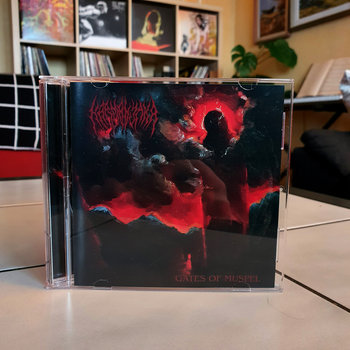 The late Astrid Lindgren was a towering figure in Swedish children's literature. Her 1973 fantasy novel The Brothers Lionheart serves as the chief inspiration for Karmanjaka, a black metal band from northern Sweden who grew up with the book. Gates of Muspel is their third full-length, and its almost childlike exuberance echoes Lindgren's work. The major-key melodies on Gates of Muspel practically leap out of the mix to soar overhead like a dragon—perhaps The Brothers Lionheart's own Katla? Those melodies, paired with the speedy tempos and precise performances, can make Gates of Muspel feel like black metal as played by a power metal band. Karmanjaka are certainly a nerdy enough enterprise to warrant the comparison. Also like the best power metal bands, their music is meant to be played loud, preferably with a big, goofy grin on your face.
Merch for this release:
Vinyl LP, T-Shirt/Shirt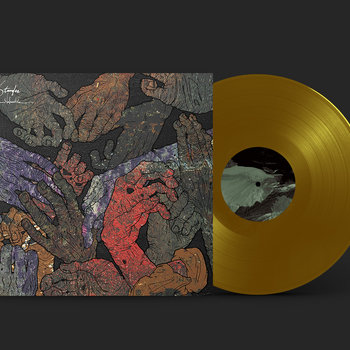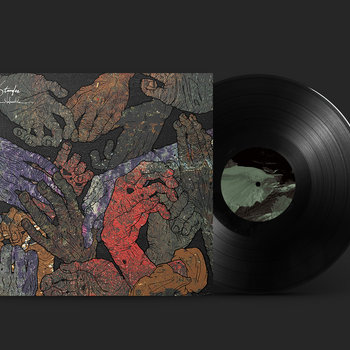 Chicago is the spiritual homeland of heady, heavy instrumental music. From the foundational post-rock of Tortoise to the muscular instru-metal of Russian Circles and Pelican to the exploratory prog of RLYR, there's clearly something in the Windy City water. The newly formed trio Stander adds to that proud tradition with Vulnerable, their experimentally-minded sophomore album. The thing that stands out the most about Vulnerable is the essential freedom of its compositions. Stander are as likely to latch onto a stirring, emotive phrase and repeat it until it becomes hypnotic as they are to build to a chaotic squall that sounds like free jazz arranged for power trio. One album in, it already feels like Stander can go anywhere.