BEST METAL
The Best Metal on Bandcamp: August 2022
By Brad Sanders · August 29, 2022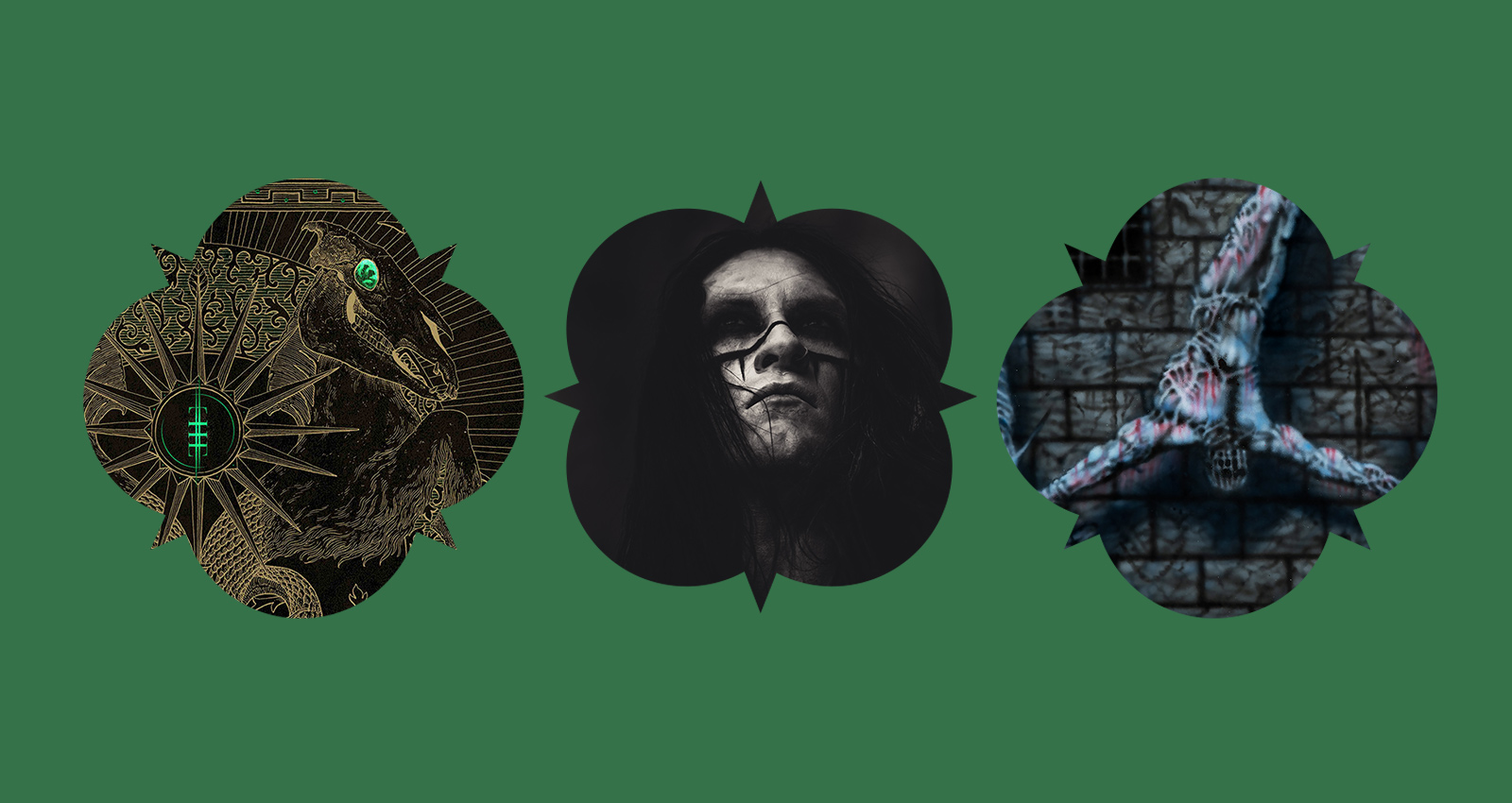 The best metal on Bandcamp this month includes a late-career masterpiece by Japanese black metal royalty, a propulsive new album from Chicago post-metal veterans, and guitarist Blake Ibanez's return to music following the death of his Power Trip bandmate, Riley Gale.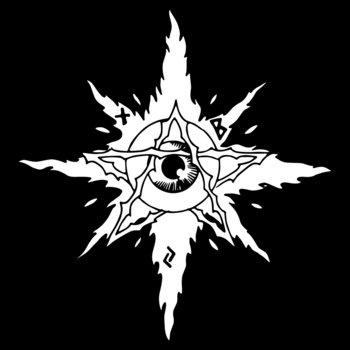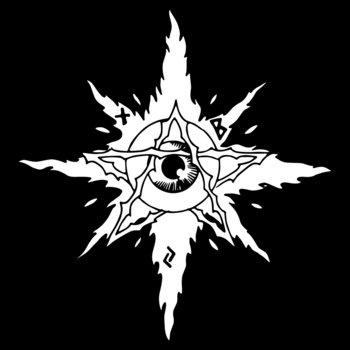 The Tokyo black metal band Sigh have walked a winding, solitary path since forming in 1990. Multi-instrumentalist and vocalist Mirai Kawashima's brainchild arose from the same groundswell of Japanese extreme metal that birthed Abigail and Sabbat, but from the very beginning, Sigh had the biggest, weirdest ambitions. The first song on their first album, "A Victory of Dakini," was a bizarre, baroque epic, replete with piano, organ, and ecclesiastical chanting. It signaled the beginning of a career that would remain forever unbound by genre convention. Now, three decades into their reign, Kawashima and longtime collaborators Satoshi Fujinami and Dr. Mikannibal have made what might be the definitive Sigh album, one that synthesizes nearly everything the band has ever done into a vivid hallucination of fearless, exploratory black metal.
On Shiki, named for the Japanese word for "four seasons," the 52-year-old Kawashima is in a reflective state of mind. "I wanted to express my honest, naked feeling about my fear of death," he told Bandcamp Daily in a recent interview. "If your life has four seasons, being 50 is almost late autumn," he says, "and the winter is coming very soon." Shiki is accordingly brooding. Even when the band barrel full-speed ahead—as on the pummeling "Shoujahitsumetsu"—they sound death-stalked. It's not a needlessly grim album, though; Sigh have always been explorers in the further regions of experience, not mere stenographers of metal's pet themes. Even if you don't understand Japanese (and I don't), you can feel Kawashima and his bandmates grappling, thrillingly, with death and the beyond. The shakuhachi, shinobue, and alto sax that have become an increasingly crucial part of the Sigh sound help set Shiki in an otherworldly realm, and Kawashima's burbling keyboard parts hint at a kind of psychedelic enlightenment. The album also functions on a purely visceral level. Sigh's sonic experiments are never didactic, and the way they contribute to their singular vision of black metal remain invigorating after all these years.
Russian Circles
Gnosis
If you think of instrumental metal as something to be played in the background, Russian Circles might not be for you. The Chicago trio's music demands full attention. Though they were initially lumped in with the post-rock genre at a time when it was clogged with Explosions in the Sky worshipers, there's nothing twinkly or ethereal about Russian Circles' assault. Mike Sullivan, Brian Cook, and Dave Turncrantz play the living hell out of their instruments, and on their eighth album, Gnosis, they play them harder than ever. The vicious "Conduit" and "Betrayal" want to rend flesh—Sullivan's right hand attacking his strings with Hetfieldian aggression, Cook's fuzz-choked bass churning below, Turncrantz's pounding drums keeping everything in lockstep. Even on superficially prettier songs, like the title track and album closer "Bloom," there's a focused intensity behind every choice the band makes. It drives the high-stakes sense of tension that they maintain throughout Gnosis, yet another blazing star in the stunning constellation of their discography.
Blake Ibanez played on Power Trip's Manifest Decimation and Nightmare Logic, as well as Eternal Champion's The Armor of Ire, which means the Dallas guitarist was at least partially responsible for three of the greatest American metal albums of the past decade. He's no longer in Eternal Champion, and Power Trip has been on an understandable, indefinite hiatus since frontman Riley Gale's tragic death in 2020. That makes Maniac, the debut EP by Fugitive, the first new music we've heard from Ibanez in five long years. Would it surprise you to learn that it totally fuckin' rips? Ibanez has returned to the pit-opening, hardcore-infused thrash metal he perfected in Power Trip, and his knack for writing a simple, memorable riff that will lodge itself in your brain hasn't atrophied in the slightest. He's teamed up with members of Creeping Death, Impalers, and Skourge, making Fugitive a kind of Texas supergroup. Maniac contains just five songs (three excluding an instrumental intro and a cover of Bathory's "Raise the Dead"), but it triumphantly announces the return of one of metal's young heroes—and, perhaps, the arrival of one of its next great bands.
Merch for this release:
Compact Disc (CD), T-Shirt/Shirt, Other Apparel, Button/Pin/Patch, Vinyl LP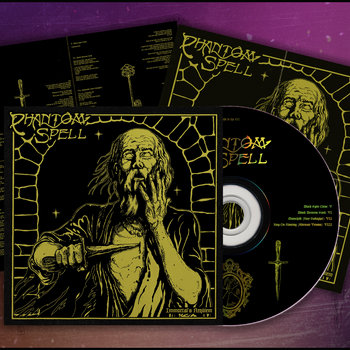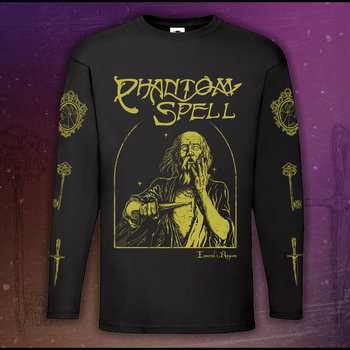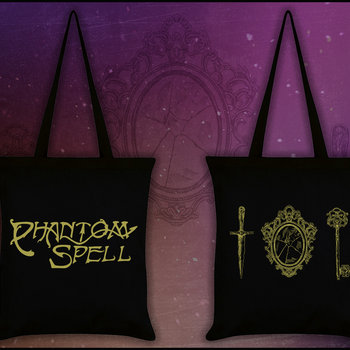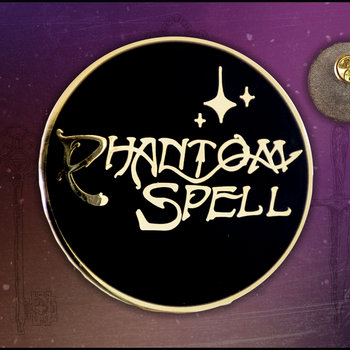 The spiritual bond between classic progressive rock and traditional heavy metal is as timeless as it is obvious. Both genres lure in discerning dorks with siren songs of escapism, flamboyance, and excellent musicianship. The key distinction between Genesis and Iron Maiden is one of volume, not intent. Kyle McNeill understands this kinship at a molecular level. As the frontman for Seven Sisters, he's pushed the so-called New Wave of Traditional Heavy Metal into some of its proggiest territory. McNeill's new one-man project, Phantom Spell, completes his journey. Immortal's Requiem is a thick-cut slab of prime prog rock, inspired by the hard-rocking legendarium laid down by the likes of Kansas, Gentle Giant, and Camel. McNeill is a natural in the style. His playing is impeccable (but never needlessly showy), and the guitar and keyboard tones he achieves are deliberate (but not dated) nods to the warm, analog sounds of the '70s. His compositions can be labyrinthine, but the twists and turns come as welcome surprises rather than obligatory curveballs. At the core of every song is a keen and direct sense of melody. "Seven Sided Mirror" and "Up the Tower" are tight, driving prog anthems, but even the more convoluted "Dawn of Mind" and "Blood Becomes Sand" are almost shockingly catchy. The best prog bands knew that this music was about far more than complexity. McNeill carries their torch.
Merch for this release:
Compact Disc (CD), Cassette, Vinyl LP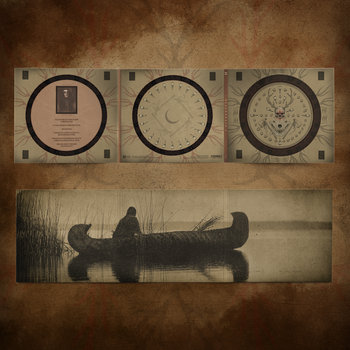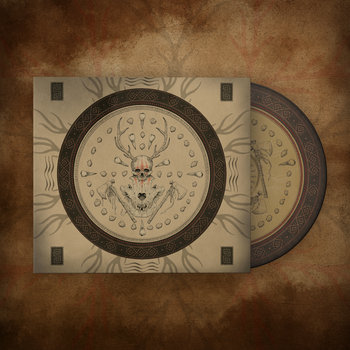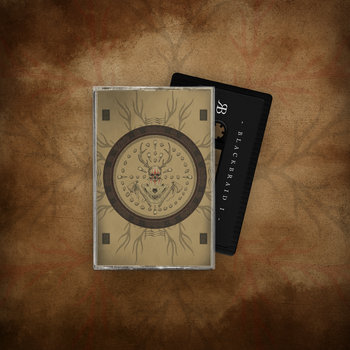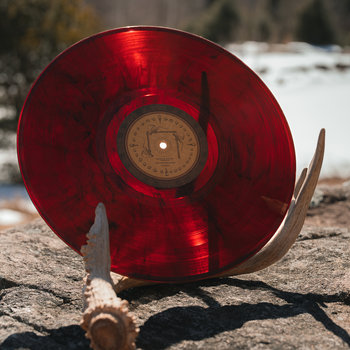 The indigenous American musician known as Sgah'gahsowáh lives in the far reaches of the Adirondack Mountains, and you can hear the influence of that wilderness in every note of the black metal he makes as Blackbraid. He writes towering, atmospheric epics that evoke the rushing of a river; the wind whispering through hemlock; the view of a sky-blue lake from a windswept peak. The best black metal tends to have a strong sense of place, and on debut album Blackbraid I, Sgah'gahsowáh has already revealed that to be his greatest asset. Whether he's working through a contemplative acoustic passage, moaning out a mournful Native American flute melody, or just letting it rip with martial black metal fury, both feet are planted firmly on the sacred ground he calls home.
This column has celebrated the muscular, ultra-heavy side of melodic death metal in the past, but rarely has it covered the sugary, pop-leaning side. I may have even cast aspersions on the likes of In Flames and Arch Enemy a time or two. At its best, though, that saccharine strain of the genre can be as delicious as a hot fudge sundae. Grab a spoon and sidle up to the debut album by The Halo Effect, a new band that unites five former members of In Flames for an exercise in alternate history. What if In Flames never went nü metal in the early-to-mid '00s? The result likely would have sounded a lot like Days of the Lost. Dark Tranquillity's Mikael Stanne drapes his throaty yet fully intelligible howl over a suite of 10 crunchy, user-friendly melodeath songs. The twin guitar attack of Jesper Strömblad and Niclas Engelin never overlapped in their In Flames days, but they fall into immediate lockstep here, like a new pick-and-roll pairing that played for the same college coach. Days of the Lost feels familiar, but what it lacks in originality it makes up for in precision and execution. If you have a sweet tooth, you'd be remiss to skip it.
Merch for this release:
Vinyl LP, Compact Disc (CD)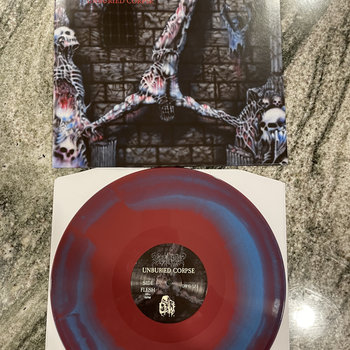 Here's an album that would make a fine companion to the Fugitive EP mentioned earlier in this column. Like Fugitive, Fleshrot are a new band from Texas (Lubbock, in their case) who live and die by the seismic weight of their riffs. In their case, though, the riffs are of the old-school death metal variety. They pack about a thousand of them into the seven songs and 28 minutes of their debut album, Unburied Corpse. The bone-dry guitar tone that Casey Garcia and Phil Graham wring from their Jacksons helps evoke that sun-scorched quality that so much death metal from the American Southwest seems to possess, and their deceptively catchy songwriting evokes Cannibal Corpse at their rumbling, rattling leanest.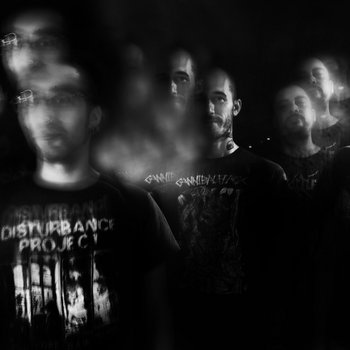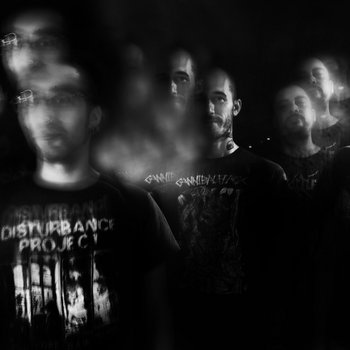 Merch for this release:
Vinyl LP
Typically, when a death metal band borrows from hardcore, it's in the form of a body-moving groove that underpins the thunderous riffing. Barcelona's Ósserp don't seem especially concerned with stirring up the mosh pit on Els nous cants de la Sibil-la, their third full-length. Their hardcore influence stands out nonetheless, mostly in the relentless forward motion of their evil, atmospheric death metal. Few bands can sound this aggressive and this unsettling at the same time, but Ósserp make it look easy. I don't speak a word of Catalan, but I can only imagine these songs are about Satan marching out of hell to beat my ass.