BEST METAL
The Best Metal on Bandcamp: August 2020
By Brad Sanders · August 31, 2020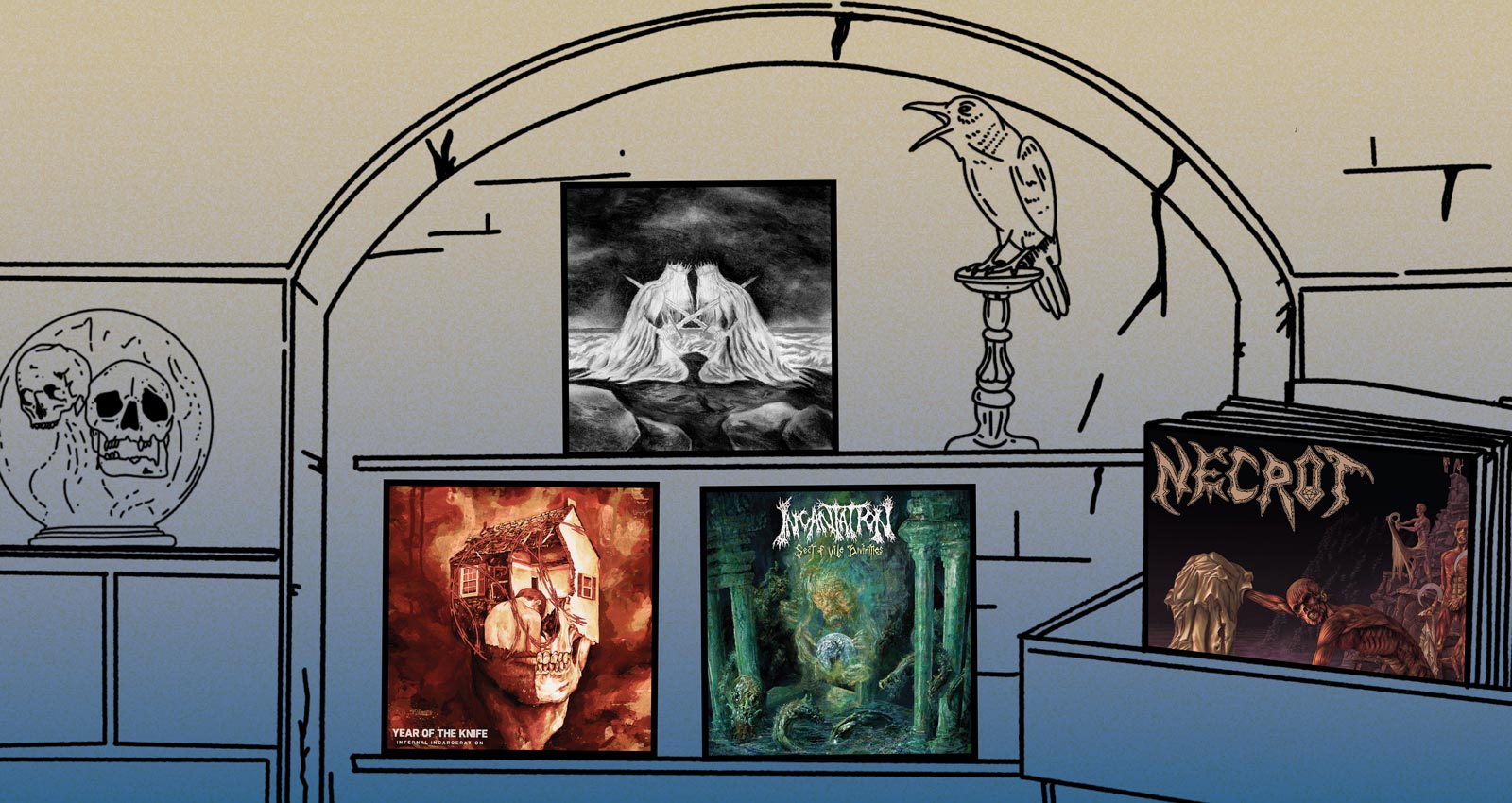 The heat wave gripping much of the globe continued unabated in August, but at least the month's best metal rose to the sweltering occasion. Tune in to the list below for claustrophobic experimental grind from Kenya, suffocating old-school death metal, hallucinatory tech-thrash, and more.
Merch for this release:
Vinyl LP, , T-Shirt/Apparel, Cassette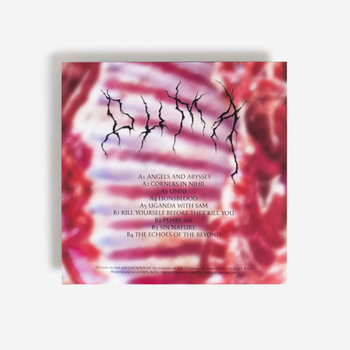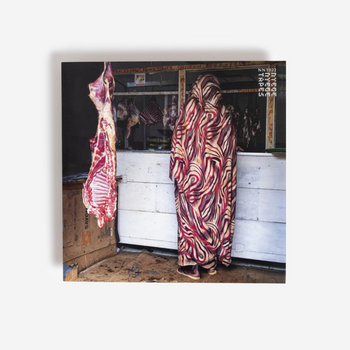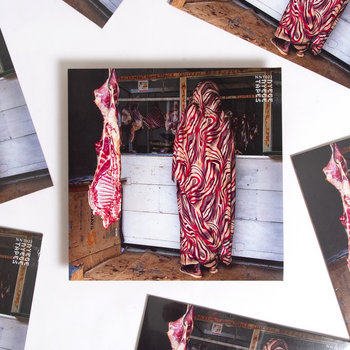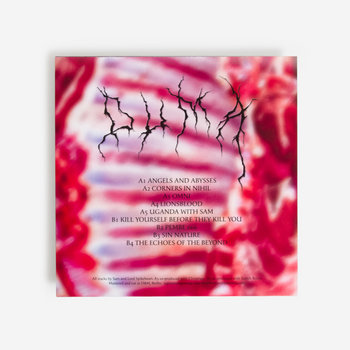 In Marcus J. Moore's recent profile of Kenyan experimental duo Duma for Bandcamp Daily, vocalist Martin Khanja mentioned being inspired by Bloodbath, the retro-worshiping Swedish death metal supergroup. How he got from that starting point to the disfigured, deconstructionist grind of Duma is anybody's guess. If Duma and Bloodbath can both live under the broad umbrella of metal, that's a testament to the genre's ultimate malleability. On Duma, Khanja and his bandmate Sam Karugu approach heavy music as explorers, bringing in whatever they need to achieve their apocalyptic agenda, including a lot of synthesized and sampled sounds anathema to most metal music. Certain elements of the duo's maelstrom—Khanja's barbed-wire vocals, the pummeling (programmed) drums, the splashes of buzzsaw guitar—are native to grindcore. Yet the end result is unlike anything you've ever heard in metal, outside of perhaps the more outré works of The Body. Throw away any notion of genre or canon, and you'll find one of the most thrilling heavy releases of the year.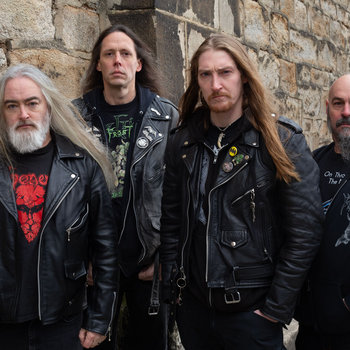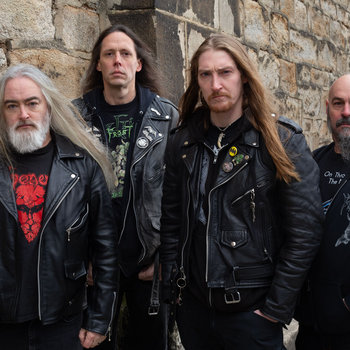 Merch for this release:
Vinyl LP, Compact Disc (CD), T-Shirt/Apparel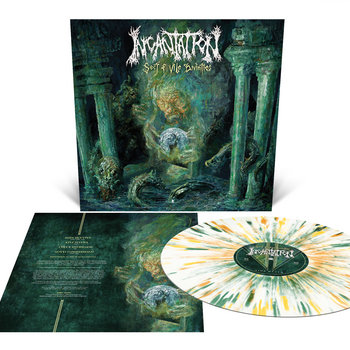 They never enjoyed a moment in the mainstream like Death, Morbid Angel, or Cannibal Corpse, but Incantation might be the most consistently great U.S. death metal band of all time. Sect of Vile Divinities is their 12th full-length, and like the other 11, it's solid-to-excellent all the way through. John McEntee hasn't reinvented the sound that he essentially created on Onward to Golgotha; Sect is full of murky low end, squealing leads, guttural vocals, and lurching doom tempos. What's impressive is McEntee's ability to write new, instantly memorable songs using the blueprint he laid down almost 30 years ago. Sect highlights like "Propitiation" and "Shadow-Blade Masters of Tempest" stand tall beside the best songs from Golgotha and Diabolical Conquest. Here's hoping we get an Incantation record this good every few years for the rest of McEntee's life. Retirement is for the birds.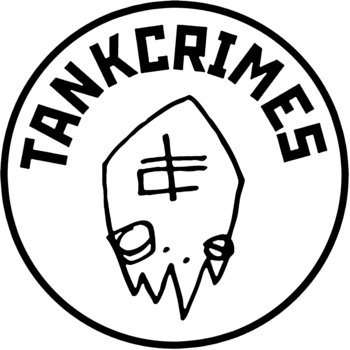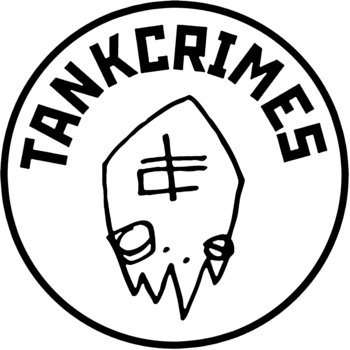 A happy success story of the past few years has been the rise of Necrot, a death metal band with a punk-derived sound, a punk work ethic, and a supportive punk label in Tankcrimes, and who have become one of the underground's biggest up-and-coming bands. Mortal is their second album, and while its old-school bona fides are all in order, it's not beholden to some notion of a glorious past. Rather, it feels like a springboard to legitimate mainstream acclaim. The band did a stint supporting Cannibal Corpse and Morbid Angel in 2,000-capacity theaters in 2019, and that experience seems to have sharpened their attack. The songs on Mortal feel written to play to the back of the room, from the furious opening one-two punch of "Your Hell" and "Dying Life" to the eight-and-a-half-minute title track that closes the album. Get hip to Necrot now, so that when they're headlining those 2,000 capacity rooms, you can say "I remember when…"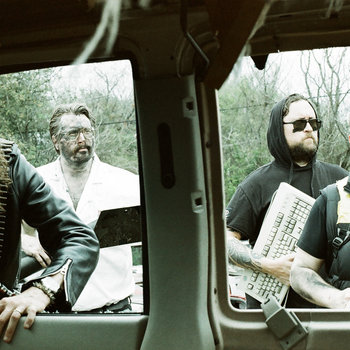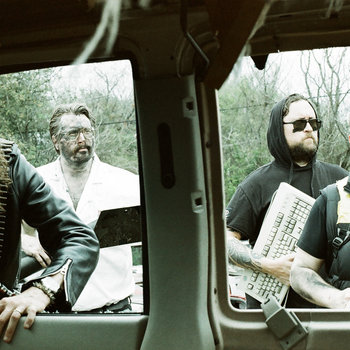 Merch for this release:
Compact Disc (CD), Vinyl LP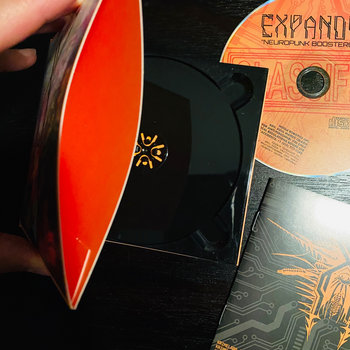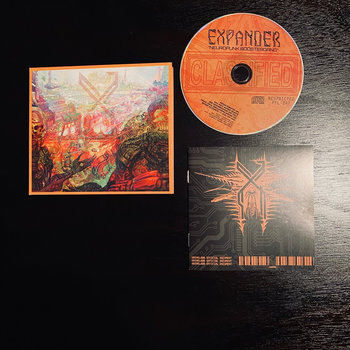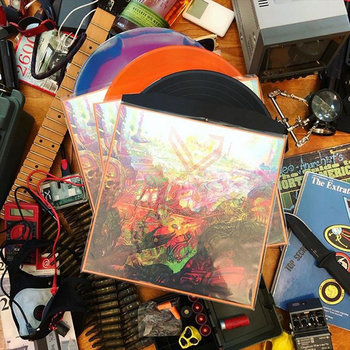 When sci-fi and thrash get together, the results tend to be grandiose and proggy—think Voivod, Vektor, or this year's great Cryptic Shift album. Austin's Expander certainly have the chops to play with those bands, but their evocation of a futurist dystopia not unlike our own is far more direct in its approach. Their sophomore LP, Neuropunk Boostergang, is a neon-hued wasteland of classic crossover riffs and grim prophecies about a future where tech CEOs become emperors. For much of its runtime, the album moves steadily along at a thrash-tempo clip, with the band in machine-like lockstep, but it still finds plenty of room for impressionistic splashes of psych guitar and heavy doses of body-moving grooves. The finest song on the album is closing mini-epic "Quest for a Future," which showcases everything the band does well, and suggests that the band's honest-to-goodness prog phase might be just around the corner.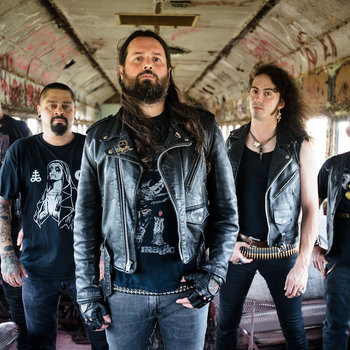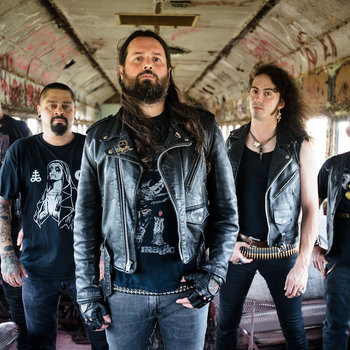 Merch for this release:
Cassette, Vinyl LP, Compact Disc (CD)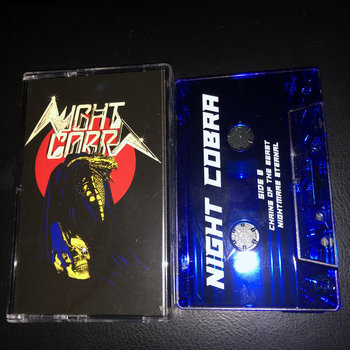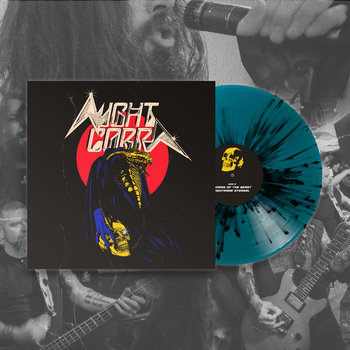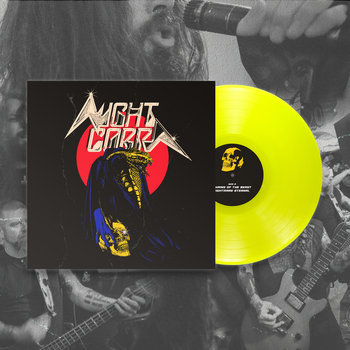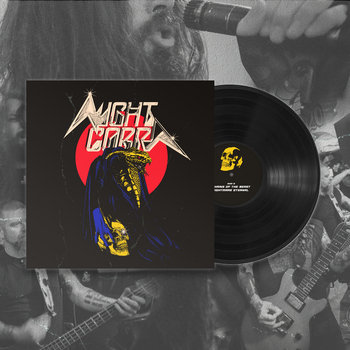 When the New Wave of British Heavy Metal kicked off in earnest in the late 1970's, punk was still the currency du jour for loud, heavy rock music in the UK. That seeped into the music being made by bands like Motörhead and Iron Maiden, whose original frontman Paul Di'Anno looked every bit the part of a punk moonlighting as a heavy metal singer. That's the micro-era that Night Cobra evoke on their debut EP, In Praise of the Shadow. Their brand of beer-chugging, traditional heavy metal has a distinctly jagged edge that orients it as a close cousin of punk. Yet not unlike the Di'Anno-fronted Maiden albums, you can hear the moments of melodic grandeur peering out of their dark holes, longing to be free. The EP is satisfying in and of itself, but the promise of a potential Bruce Dickinson turn makes Night Cobra a band to watch.
For those among us who are not of the straight edge persuasion, it's easy to cast a sideways glance at bands who make it the cornerstone of their identity. Ever since Minor Threat gave the lifestyle its name, it's been associated with a kind of self-serious joylessness. The straight edgers in Delaware hardcore unit Year of the Knife definitely aren't kidding around, and their debut LP Internal Incarceration isn't exactly fun, but it does make for a powerful, cathartic listen. Nearly all of its 13 songs clock in around the two-minute mark, and each one is built around a chugging ass-beater of a riff and a barked vocal line. This is hardcore at its most elemental and unadorned, and as we close in on six months since anyone's been in a mosh pit, it feels painfully necessary.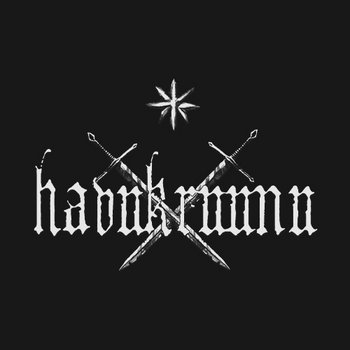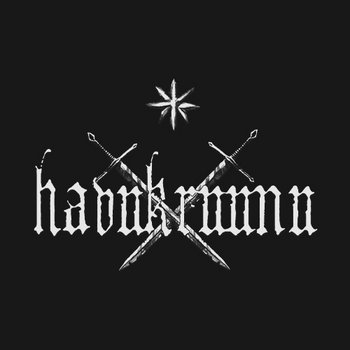 Merch for this release:
T-Shirt/Shirt, Compact Disc (CD), Cassette, Button/Pin/Patch, Vinyl LP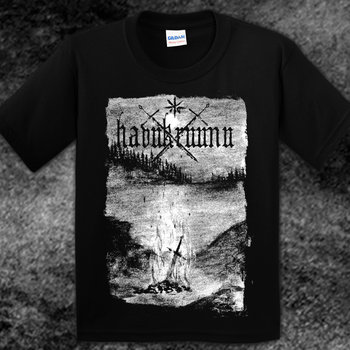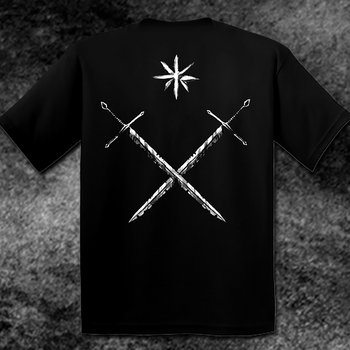 There's a mighty, life-affirming power that certain melodic black metal possesses, and nothing else can really match it. It sounds like standing on top of a mountain, bare-chested, while the cold winds whip against you. You raise your sword and face the coming storm. Havukruunu sounds like that. The Finns follow in the lineage of bands like Bathory, Immortal, and Windir with their epic maelstrom of soaring melody and soul-wrenching anguish. Their third album is titled Uinuous Syüomein Sota (Finnish for "Languish, thou war of my heart"), and it's "dedicated to the winds that doth blow in the north of every man's heart." That focus on the inner self makes the album just as satisfying on an emotional level as on a visceral one.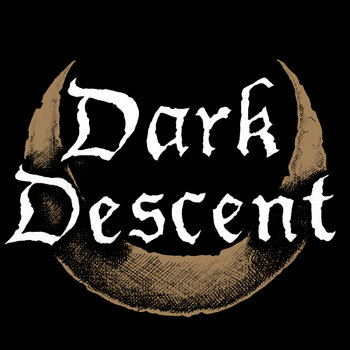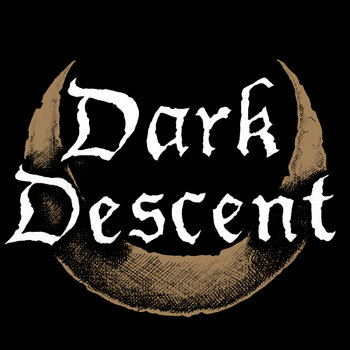 Merch for this release:
Compact Disc (CD), Vinyl LP
The twisted, malformed death metal that Aussie trio Faceless Burial calls forth on sophomore LP Speciation plays fast and loose with the line between technical and primitive, dynamic and bludgeoning. While the band can whip out stop-start dynamics that would make the front office of Sumerian Records blush, they also revel in beating you over the head with nasty caveman riffs and guttural grunts. That puts them in a class with founding fathers of tech-death like Suffocation, as well as their uncategorizable countrymen in Portal and Impetuous Ritual.