BEST METAL
The Best Metal on Bandcamp: March 2018
By Brad Sanders · March 29, 2018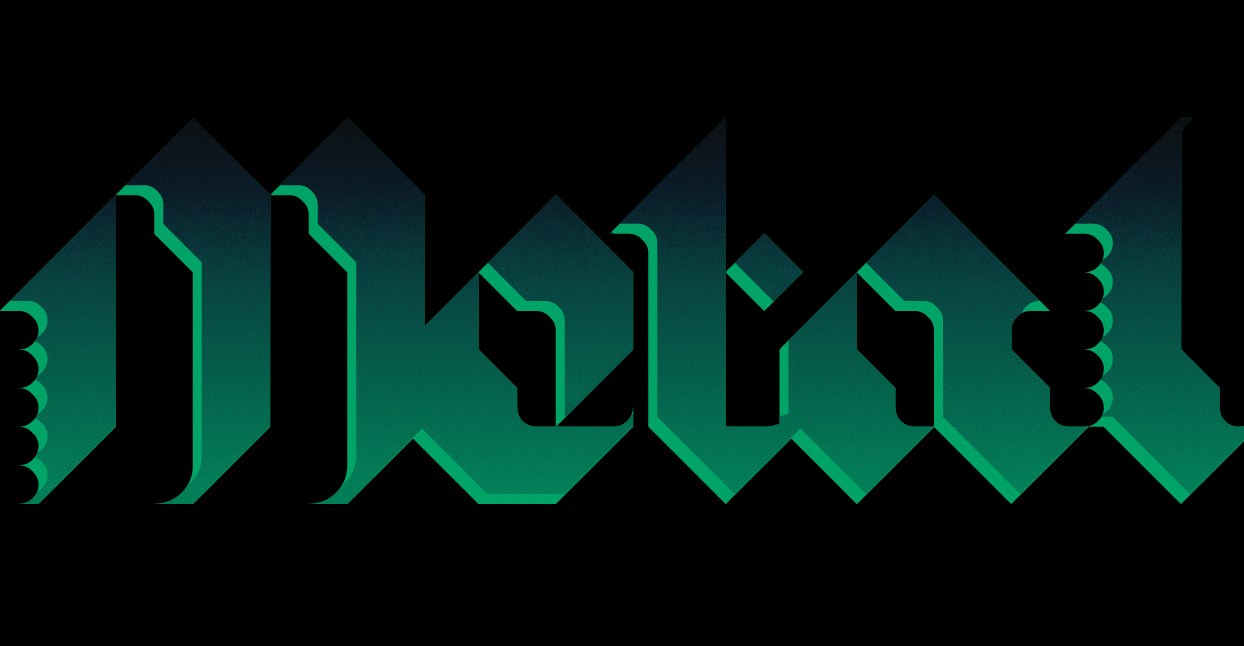 March's crop of the best metal on Bandcamp includes the triumphant returns of two of Australia's finest metal bands—funeral doom legends Mournful Congregation and death metal deconstructionists Grave Upheaval. Taken alongside the brilliant new Portal album that came out in January, 2018 is already looking like a contender for the best year for metal from the land down under. Keep it up, Australia.
View the Best Metal on Bandcamp Archives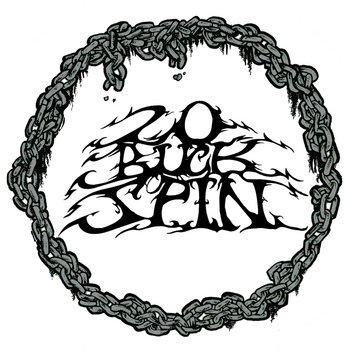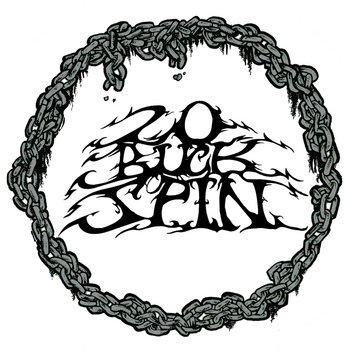 Merch for this release:
Vinyl LP, Cassette, 2 x Vinyl LP, Compact Disc (CD)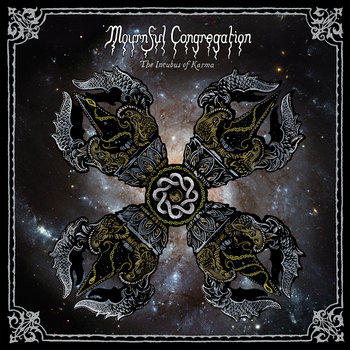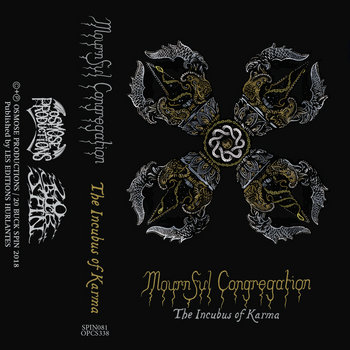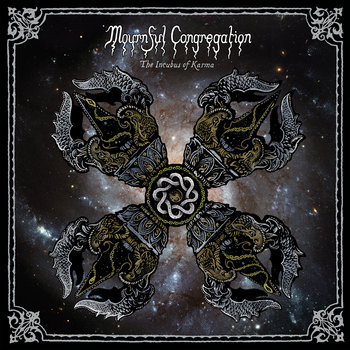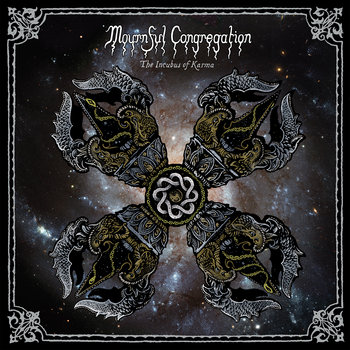 Any comprehensive history of funeral doom would have Mournful Congregation at its very center. Since debuting with the Weeping demo in 1994, the music of the Adelaide act has remained the definitive expression of the classic funeral doom sound—molasses-slow, depressive riffs; deep, sonorous vocals; surprisingly uplifting swells of lead guitar. The Incubus of Karma might be the band's best album yet, on par with undisputed masterpieces The Monad of Creation and The June Frost. For the most part, the tricks aren't new, but the execution is flawless. Songs like the atmospheric, organ-drenched "The Rubaiyat" and the 22-minute "A Picture of the Devouring Gloom Devouring the Spheres of Being" are universes unto themselves, and masterclasses in using repetition and motifs to make a song feel intimate and infinite all at once. In recent years, bands like Bell Witch and Loss have taken the funeral doom blueprint and pushed it in new, exciting directions. Yet as pure practitioners of the style, Mournful Congregation remain peerless, a council of kings atop a mountain few others dare climb. 
The primal, murky death metal of Grave Upheaval has been called "caverncore," owing to the fact that it often sounds like it was recorded in a dark, subterranean fissure. The band's second untitled LP brings that sound ever-so-slightly into the light. The mix is still dominated by rumbling low-end and distant, pounding drums, but inspired, unsettling vocals jut up out of the darkness, and the guitar riffs are occasionally audible. The point of listening to Grave Upheaval isn't to be able to hear everything they're doing clearly, though. This is death metal in the lineage of Incantation's Onward to Golgotha, but deconstructed to its parts and reassembled behind a curtain. What comes out ends up sounding almost more like an extreme form of ambient music than typical death metal, but the ear strains to find the songs in it nonetheless. It's a pretty avant-garde approach for music that sounds this primordial, and Grave Upheaval pull it off effortlessly.
You probably won't see this sentence ever again in this column, so enjoy it: This progged-out metalcore album with saxophone is awesome. Rivers of Nihil's Where Owls Know My Name is audacious in the same way Between the Buried and Me was audacious on Alaska and Colors. It keeps one foot rooted in the post-At the Gates tropes that dominated the '00s mainstream American metalcore scene, but it clearly has grander ambitions than appealing to Killswitch Engage fans. That saxophone is the key. "The Silent Life" threatens to turn into a melodeath "Baker Street," and the middle section of "Subtle Change" sounds like Dream Theater doing "Jungleland." The sax appears on fewer than half the songs on the album, but it's a provocation that sets Rivers of Nihil's intentions. Where Owls Know My Name is a record that demands to be taken seriously. Engagement with it, even for true metal cranks like this writer, yields a pleasant surprise.
In their 25 years as a band, Dublin's Primordial have morphed from the folk-inflected black metal act they started out as into something totally singular. Few metal bands have ever sounded more effortlessly epic than Primordial. Since 2005's The Gathering Wilderness, every song Primordial has written has sounded like it could either score the climactic battle scene of a Braveheart-style film, or its weighty epilogue. Exile Amongst the Ruins is another workmanlike turn for the band, adding eight great songs to their growing canon of Celtic battle metal. Alan Averill's battalion-leader vocals truly sound like no one else's. The band marches in lockstep behind him, still looking to the Irish folk music tradition for many of their melodies, but interpreting them in their wholly distinctive way. The Primordial found on Exile is a more contemplative Primordial than we're used to hearing, with the majority of the songs slow, moody, and minor-key. It's the band's inherent will to rise, to forever emerge bloody yet unbowed, that makes listening to even a relatively bleak Primordial album a life-affirming experience.
Vastum/Spectral Voice
Split EP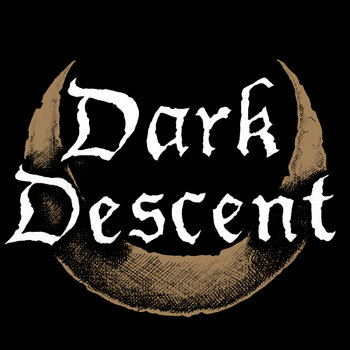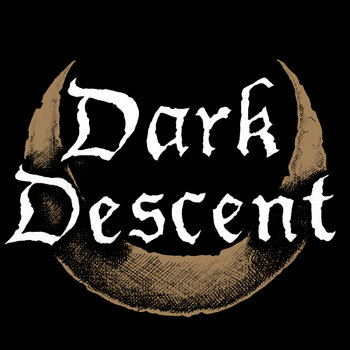 Merch for this release:
7" Vinyl
This split 7″ for the great Dark Descent Records unites two of the best American death metal bands going right now. Vastum's psychosexual primitivism is on full, inglorious display on the excellent "Gagging on a Gash," the band's first new song since the release of 2015's Hole Below LP. Their directness seems to have gotten into Spectral Voice, whose twisting, cosmic death-doom is subsumed fully by a pummeling beat for the first two minutes of "Katabatic Depths." The song eventually slows down and turns a few strange corners, but it's the most immediate Spectral Voice song to date.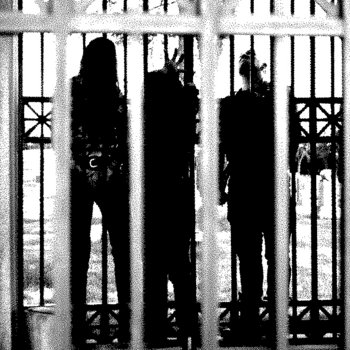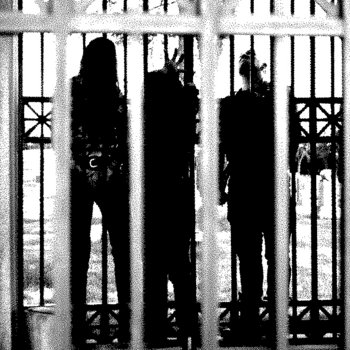 Merch for this release:
Vinyl LP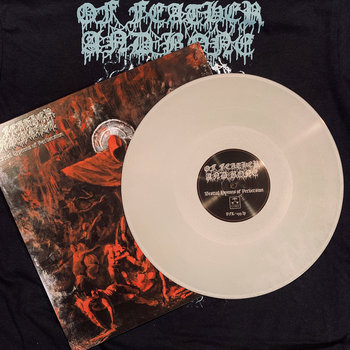 The murky low-end, crunchy guitar tone, and guttural vocals place Denver trio Of Feather and Bone's sophomore album firmly in the post-Incantation, old-school death metal revival camp. Yet despite playing in one of metal's most oversaturated subgenres, the shaggy momentum they play with is genuinely thrilling, akin to a roller coaster car with a couple of wheels missing hurtling downhill. That's likely thanks to the band's early roots as a hardcore punk act. Little of that heritage remains in an explicitly sonic sense, but it runs deep in the spirit and energy the band plays with. It's also likely why Bestial Hymns is such an economical album. Its seven songs span just 32 minutes, which allows the band to keep its intensity dialed all the way in throughout the album without fatigue setting in.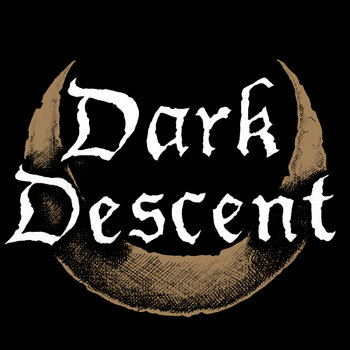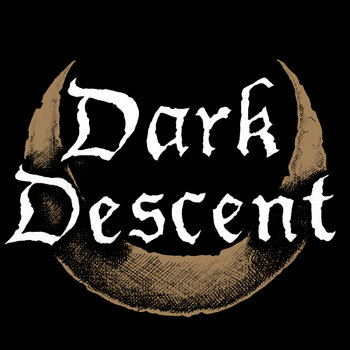 Merch for this release:
Compact Disc (CD)
Gravehill specializes in the kind of straight-ahead death metal that is guaranteed to induce headbanging. The Unchaste, the Profane, & the Wicked seems to have a pretty clear theological position, but it doesn't spend a lot of time belaboring its points. From the needle drop, it's all about riffs and snotty attitude. This is music that you feel in your gut and in your bones. The extended outro to mid-album banger "Plague Hammer" sums up the Gravehill experience in a nutshell: A simple, evil-sounding riff is repeated over and over, the drums racing to keep up, while a hellish choir of pitch-perfect death growls chants, "Darkness / Death" until the vocals are all that's left in the mix. If darkness and death are what you're looking for, look no further.
Starkweather/Concealment
Split 
At the risk of sounding trite: Starkweather isn't for everyone. The long-running Philly band play a truly original hybrid of metal and hardcore that draws from tech-death, prog rock, post-punk, and whatever else occurs to founding frontman Rennie Resmini and the virtuosic musicians who flank him. "Divided by Zero" is ambitious even for Starkweather. The chameleonic Resmini assumes what feels like a dozen different vocal personas across the song's 29 minutes, each more deliberately abhorrent yet oddly magnetizing than the last. The band matches his schizophrenia, effortlessly mastering everything from Behold…the Arctopus-style avant-shred to Coalesce's brooding, sludgy metalcore, and seemingly all points between. Given the staggering number of moving parts, it's a minor miracle that the song isn't soulless; in fact, it's far from it. "Divided by Zero" is one of the most emotionally resonant pieces of music I've heard all year. It's a triumph for Starkweather, and for forward-thinking heavy music in general. (For their part, Portuguese experimental death metallers Concealment perform admirably on the similarly grandly scaled "Liminality." Somebody has to win every split, though, and this one goes to Starkweather.)
-Brad Sanders