BEST METAL
The Best Metal On Bandcamp: January 2020
By Brad Sanders · January 31, 2020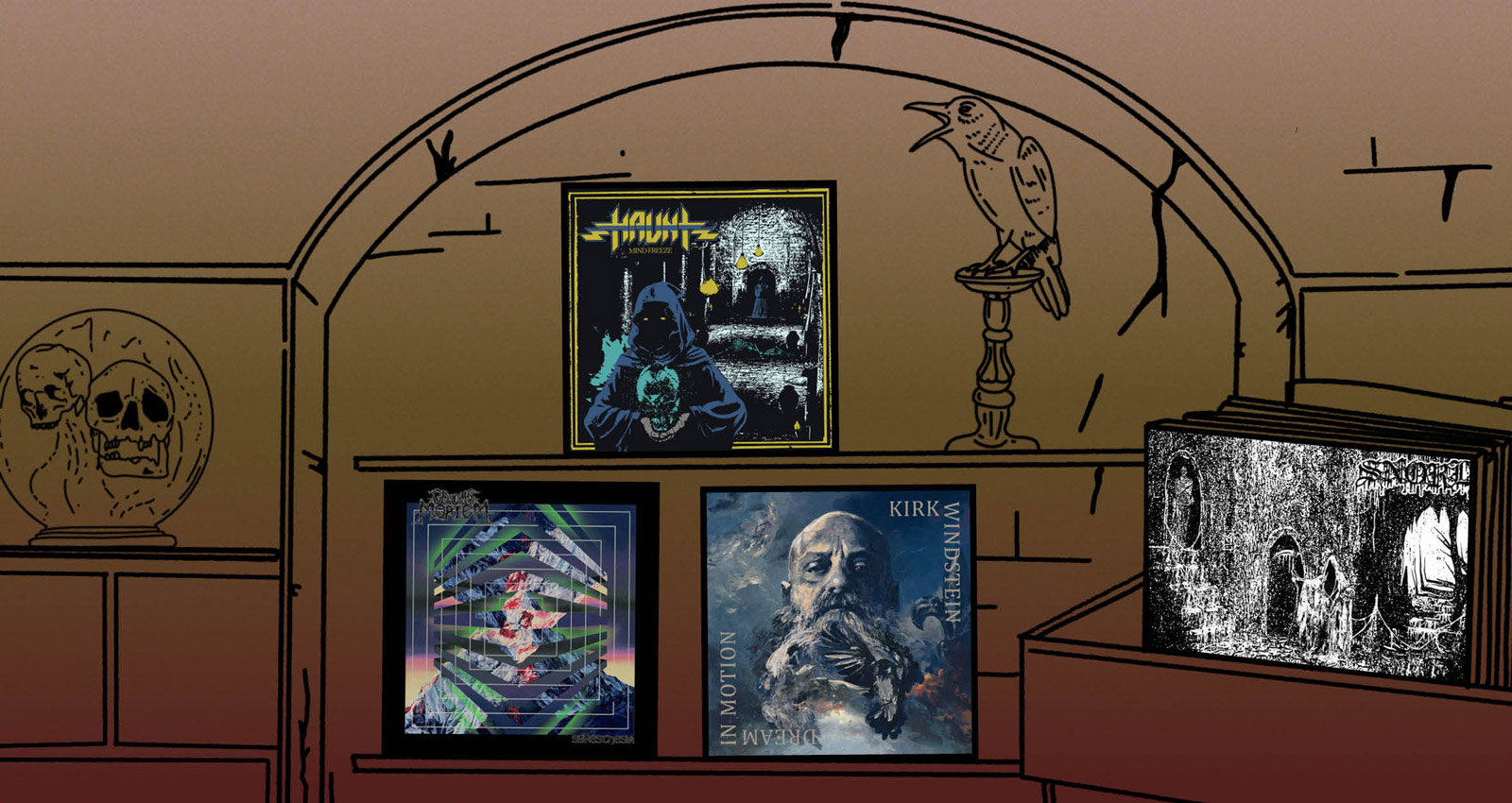 Another new year has dawned, and since there's no rest for the wicked, we're back with a new column. (We're with you, Ozzy.) This month's edition covers dizzying tech-death, beer-drinking black n' roll, lighter-hoisting trad metal, and much more.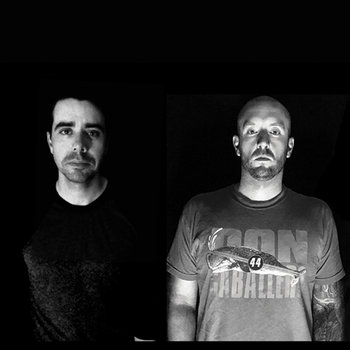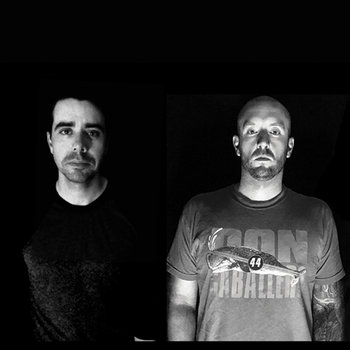 Merch for this release:
Vinyl LP, Compact Disc (CD), T-Shirt/Apparel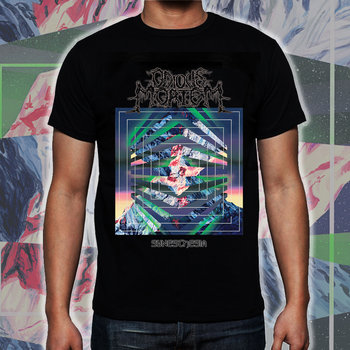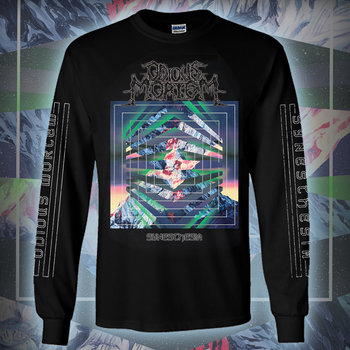 Devouring the Prophecy and Cryptic Implosion, the first two albums from cult San Francisco tech-death band Odious Mortem, were released in 2005 and 2007, respectively. By 2010, the band were on hiatus while three of their members did a stint in Decrepit Birth. Now, they're back with Synesthesia—their first release in 13 years, and the best metal album of the young year. Technical death metal is sometimes maligned for its emphasis on chops over soul, but the best practitioners get to have it both ways. Odious Mortem is in that elite class. Synesthesia is loaded with the dizzying dual-guitar shredding and jagged blastbeats that genre acolytes adore, but it also has its share of genuinely affecting moments of beauty, and its complex-yet-infectious arrangements go far beyond the typical tech-death call of duty. It's clear that Odious Mortem didn't lose a step during their 13-year layoff. In fact, they found a way to lap the field. 
Merch for this release:
Vinyl LP, Cassette, Compact Disc (CD)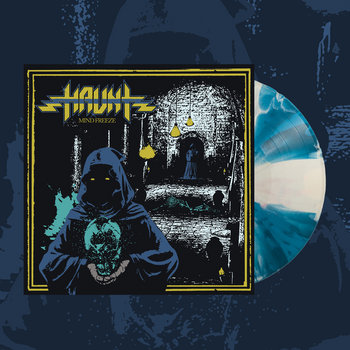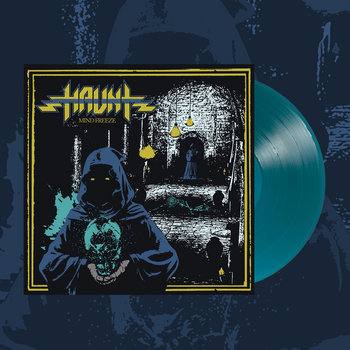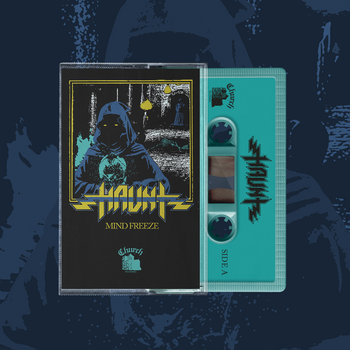 Trevor William Church's trad metal project, Haunt, has quickly become just as prolific as his doom band, Beastmaker. Mind Freeze is the eighth Haunt release—and third full-length—since 2017, and on it Church expands his musical palette in a few thrilling ways. The synth line that introduces opening track "Light the Beacon" sounds straight out of a John Carpenter title sequence, and it leads the band into the best song they've written to date. Keyboards are a bigger part of Mind Freeze than on any other Haunt release, with Church and co-guitarist John Tucker yielding their spotlight to the synthesizer at key moments on many of the songs. It's truly impressive to watch a band this hyper-prolific continue to show such growth and development.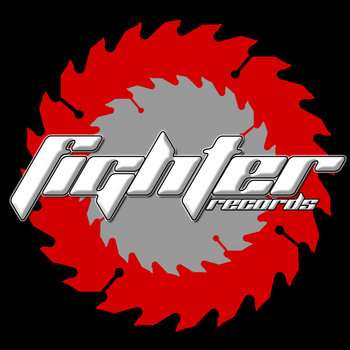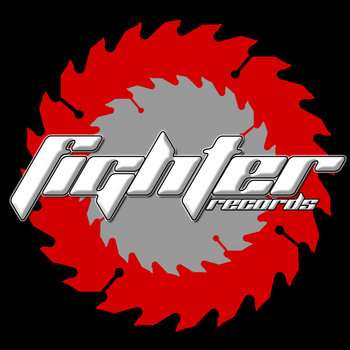 On their debut LP, the Spanish band War Dogs plays the kind of dopey, charming heavy metal that should blow up the nostalgia receptors of every trad metal fan's brain. Everything about the band, from their twin guitar attack, to their call-and-response vocal parts, to the galloping rhythm section, evokes classic NWOBHM. They're also lovers of U.S. power metal, citing the immortal Manilla Road, as well as newer bands like Visigoth and Eternal Champion, as key influences on Die By My Sword. You'll know within seconds of hitting play if this is your thing—and if it is, it'll be very much your thing.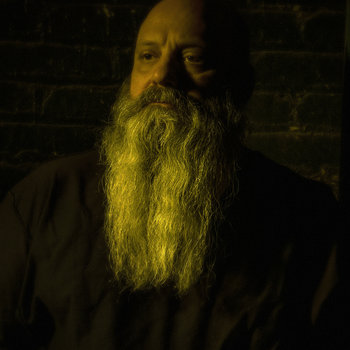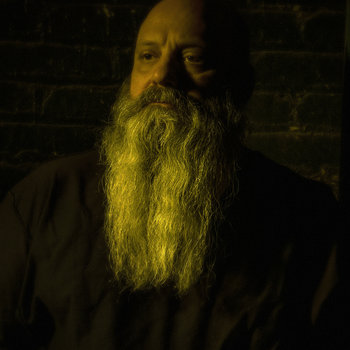 Merch for this release:
Vinyl LP, Compact Disc (CD)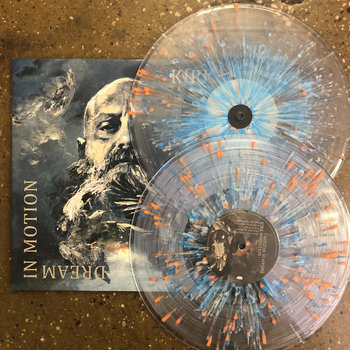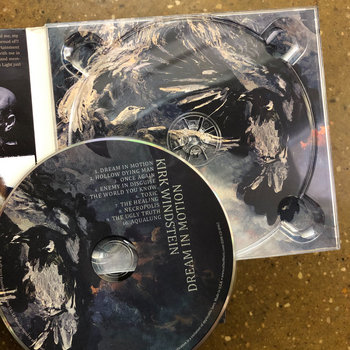 Kirk Windstein is a living legend. The Southern metal lifer helped create the New Orleans sludge sound as a member of Crowbar and Down, and his debut solo record, Dream in Motion, arrives after more than three decades in the scene. The album leans into his contemplative side; there aren't many shit-kicking sludge riffs to be found in its 44 minutes. Instead, we get nine thoughtfully rendered, richly atmospheric songs that feel like they're coming straight from Windstein's soul, rather than from his amp. The tenth and final song is a cover of Jethro Tull's "Aqualung" that's as unnecessary as it is entertaining. After the heart-wrenching journey of the rest of the album, it's a treat to hear Windstein stretch his legs over something that's simply fun.
Snorlax
II 
Merch for this release:
Vinyl LP, T-Shirt/Apparel, Cassette, , T-Shirt/Shirt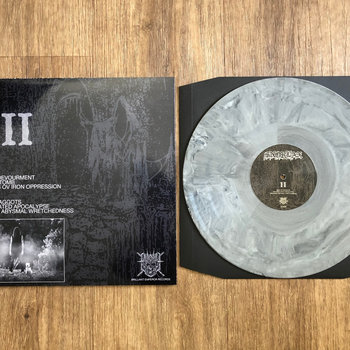 It may or may not be inherently tongue-in-cheek to name your metal band for a Pokémon character, but Brendan Auld, who performs as Snorlax, is at least a little bit complicit in trolling. Snorlax is a docile giant, typically encountered in the Pokémon games only when they're blocking a path with their sleeping bodies. The metal band, on the other hand, plays a venomous hybrid of black metal and sludge that seems to lash out in every direction with extreme violence. II packs an hour's worth of fury into a compact 23 minutes, and Auld has little interest in cutting the bleak ugliness with any light. While the ascending riffs of a song like "The Chaos Ov Iron Oppression" might feel superficially epic, Auld drags them through enough mud to ensure the overall mood evoked is one of filth. If there's any Poké Flute on this album, it's extremely well buried. 
Merch for this release:
T-Shirt/Shirt, T-Shirt/Apparel, Compact Disc (CD)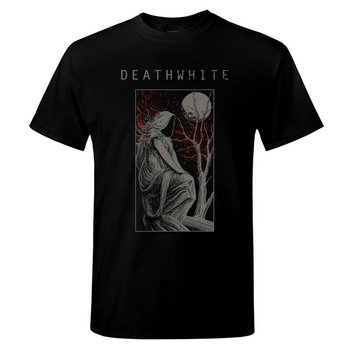 On Grave Image, Deathwhite tap into the rich tradition of metal-adjacent gothic alternative rock that Katatonia and Paradise Lost perfected in their respective second acts. The Pittsburgh band's sophomore effort is an embarrassment of riches for fans of Last Fair Deal Gone Down and Draconian Times. The vocal melodies and riffs all seem to take the most direct path to pop-goth pay dirt, and each song is an undeniable earworm despite the pervasive darkness. Frontman LM sells it with his Jonas-Renkse-by-way-of-Morrissey croon. It's really the only vocal style that can effectively accompany these songs, and he leans hard into the earnestness. It works, and Grave Image is largely successful on the merits of that compelling vocal performance.
Merch for this release:
Cassette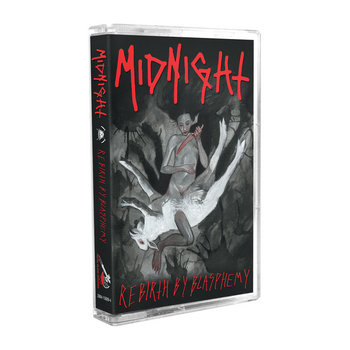 The executioner-hooded miscreants of Midnight have been putting the "fun" in funeral since 2003 with their anthemic brand of blackened rock n' roll. Rebirth by Blasphemy is just the band's fourth full-length amid a sea of splits, demos, and singles, and it's undoubtedly their most satisfying since 2011's Satanic Royalty. Across 34 pulse-racing minutes that go by in what feels like half that time, Midnight's sole permanent member and multi-instrumentalist Athenar churns out hit after hit. From the tone-setting opener "Fucking Speed and Darkness," to the stadium rocker "Rising Scum," to the Motörheadian bloodbath "Warning from the Reaper," Athenar is on top of his game throughout Rebirth by Blasphemy. All hail hell, indeed.  
Merch for this release:
Vinyl LP, Compact Disc (CD), T-Shirt/Apparel, Cassette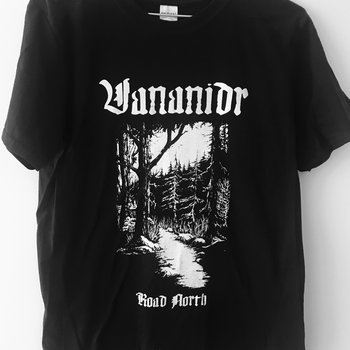 It's hard to resist the urge to compare Stockholm's Vananidr to the most (in)famous Swedish black metal band in recent memory, Watain. Their fingerprints are all over Damnation, the third Vananidr album in as many years. Yet where Watain have wandered down some questionable paths over the past decade, Vananidr remain dedicated to a pure vision of Swedish black metal. Theirs is a black metal "distilled to its purest, most evil form," as they sing on opening track "Distilled." Damnation wields melody like a cudgel, doling it out in tantalizing bursts only to pull it back and sink into twisted atmospherics. If you loved Sworn to the Dark, you'll find plenty to like here.