BEST METAL
The Best Metal on Bandcamp: January 2021
By Brad Sanders · January 25, 2021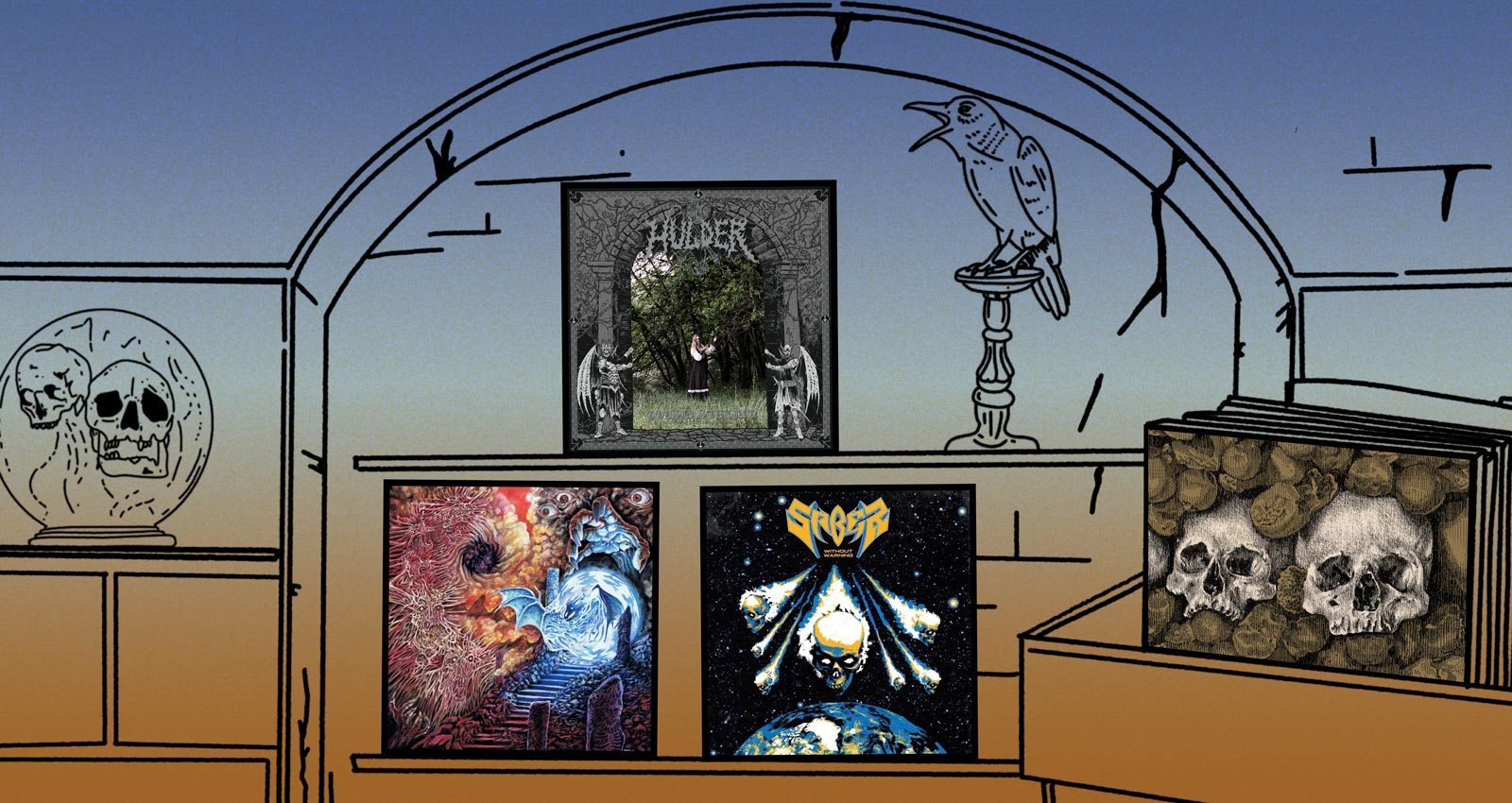 The metal news cycle during the first month of 2021 was dominated by a surprise release by death metal darlings Gatecreeper. That record rules, and is included below; but it wasn't the only one that got this strange new year off to a hot start. Flashy speed metal, raw Indonesian black metal, entrancing occult rock, and more, are among the best albums January had to offer.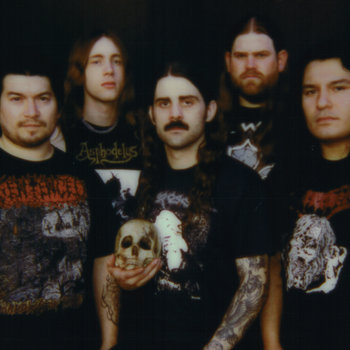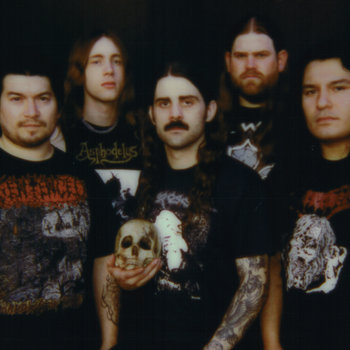 Merch for this release:
Cassette, Vinyl LP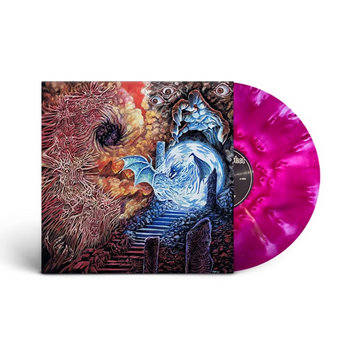 On January 13, Sonoran-Desert-dwellers Gatecreeper, dropped An Unexpected Reality with little warning, and it immediately became the most talked about metal album of the young year. The buzz wasn't just owed to the pleasant surprise of eight new Gatecreeper songs appearing out of the blue, but to how unlike they are to any other songs the band had released. Sonoran Depravation and Deserted, the band's two full-lengths, are stone-faced, orthodox slabs of old-school death metal. An Unexpected Reality has seven hardcore punk-inspired songs that clock in around a minute each on the A-side, and an 11-minute death-doom epic on the B-side. Frontman Chase Mason has insisted that Reality is not "the new Gatecreeper album," but rather an experiment that has allowed the band to stretch its legs into new sonic territory. That may be, but it's still the best thing Gatecreeper has ever done. The fast side brings nonstop heat, from the waking relapse nightmare of "Sick of Being Sober" to the fake-out doom riff that introduces the warp-speed "Imposter Syndrome" to the 31-second subatomic banger that is "Amputation." "Emptiness," the single track that comprises the B-side, is an even greater stylistic departure for Mason and company, and to my ears, it sounds like Gatecreeper growing into the band they're destined to become. The song's Peaceville-Three-style doom riffs are played with a melodic classicism alien to the band's previous albums, but they're counterbalanced brilliantly by Eric "The Dark Cowboy" Wagner's signature heavy crunch. Meanwhile, Mason sounds better than ever as he taps into new tributaries of his vocal range, finding a high-register howl and a black metal rasp to complement his low-end bellow. If the next Gatecreeper album proper takes any lessons from An Unexpected Reality, it should be a masterpiece. In the meantime, don't skip over the masterpiece the band just made.
Merch for this release:
Cassette, Vinyl LP, Compact Disc (CD), T-Shirt/Apparel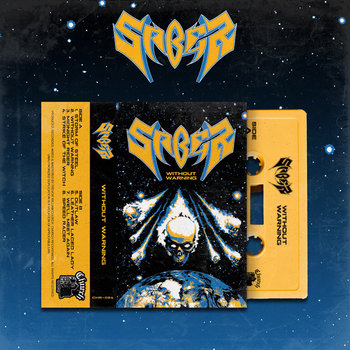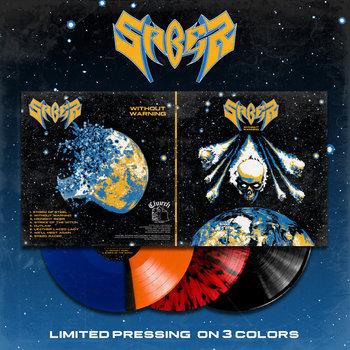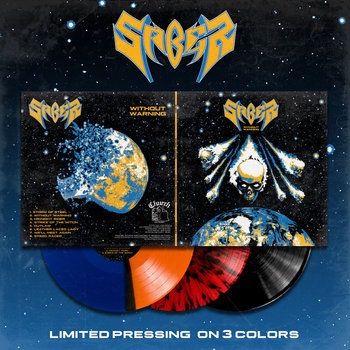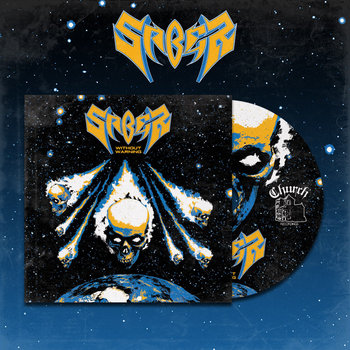 Without Warning, the barnstorming debut from L.A. newcomers Saber, is a half-hour sprint through the highlights of '80s metal. NWOBHM, early U.S. power metal, and even Sunset Strip-style glam turn up on the band's first full-length, but their sound ultimately ends up hewing closest to classic speed metal. Vocalist Steven Villa even seems to be channeling Agent Steel's John Cyriis whenever he punctuates a line with his piercing falsetto. As with all the best speed metal, there's a palpable sense of forward momentum to every song on Without Warning; the band seems to hurtle forward a little faster than they're supposed to, keeping the songs thrillingly balanced on a knife's edge.
Merch for this release:
Compact Disc (CD)
Nansarunai was an independent kingdom established by the indigenous Dayak people on modern-day Borneo in the 12th century. It was destroyed by the year 1389, following a series of attacks by the armies of the Majapahit Empire. The mysterious Indonesian black metal artist who takes their name traces the kingdom's rise and fall on Ultimul Rege, their stunning debut offering. The vocals are indecipherable, so you won't get the story in vivid detail, but it's hard to deny the arc that runs through the album, from the triumphal "Enthronement Ceremony," to the martial "Territorial Expansion," to the elegiac "Fallen Dynasty" and "Honorable Death." The deliberately raw, lo-fi recording style is used to brilliant effect, making the songs blurry and indistinct, not unlike the kingdom they commemorate, long faded from most maps.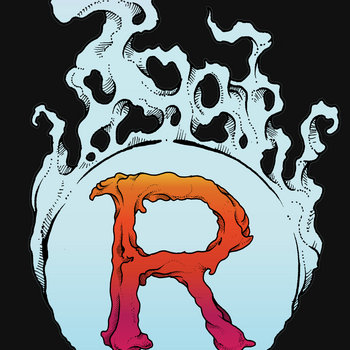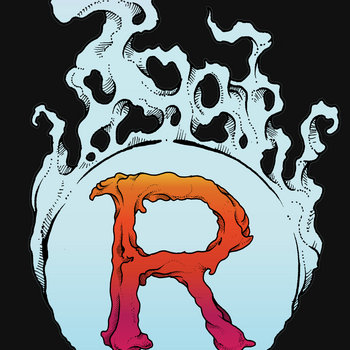 Merch for this release:
Compact Disc (CD), Vinyl LP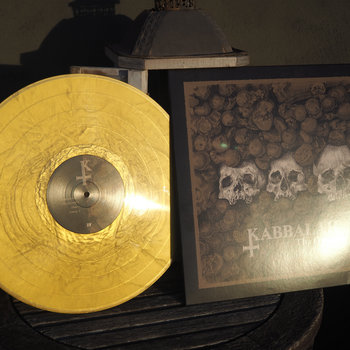 Pamplona, Spain power trio Kabbalah, makes evil sound sticky-sweet on their sophomore album, The Omen. Their take on post-Coven occult rock leans hard into girl-group harmonies and warm, fuzzy guitar and organ. When they do summon sonic darkness, it's smuggled in via big, beachy hooks. Their closest, most recent analog might be Ghost, the Swedish band who turned hammy faux-Satanic theatrics into arena-sized pop music. The Omen suggests that Kabbalah have that same potential—the melodies are that rich, the songs that good. Listen to the insistent stomp of "Ceibas" or the blown-out surf rock of "Duna" and try not to picture them being played on a massive festival stage someday in the post-vaccine world.
Instruments outside of the traditional guitar, bass, and drums template have always had a critical role to play in black metal, but once in a while an album comes along where they're at least as important as anything else happening in the mix. On Fidelitas, the second album by the Norwegian project Athar Aghanon, the band's eponymous lone member has rigorously constructed a symphony—in execution if not in name. The stabs of dissonant guitar, blasting drums, and demonic vocals are just a few of the instruments at his disposal, no more or less central to the music than the horns or strings. The latter sound like they might be synthesizer-based, but given the ambition of the project, I wouldn't be surprised to find out he's playing the actual instruments. (It's worth noting here that Athar Aghanon's C.V. also includes Saurga, a neo-classical project.) In so much symphonic black metal, the "symphonic" element is window dressing—a generic haunted-house synth draped over an essentially orthodox black metal frame. Athar Aghanon's compositions are far more interesting than that.
Merch for this release:
Vinyl LP, Compact Disc (CD), Poster/Print, T-Shirt/Apparel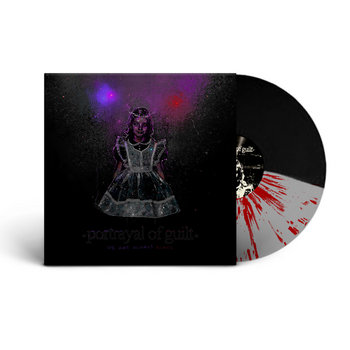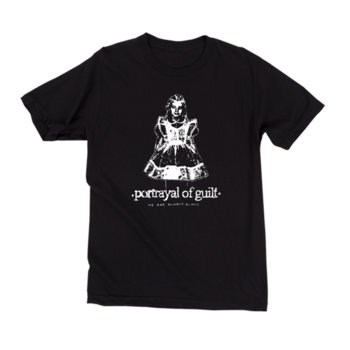 Discussions of Portrayal of Guilt tend to get hung up on subgenre. They're either a screamo act with black metal elements or a blackgaze band rooted in metallic hardcore, or some other such combination. The Austin band are certainly adept at blurring genre lines, but that's not what makes them interesting. They might be the most efficient band in heavy music when it comes to suffusing raw, bleak emotions into their songs. Every lyric Matt King sings on We Are Always Alone is a Being John Malkovich-style portal into a depressive episode. The band's pluralistic approach to genre is a means to an end, as they grab whatever they need—a searing black metal riff here, a post-Converge freak-out there—to meet the emotion of the moment. Songs like the epics-in-miniature "Garden of Despair" and "My Immolation" see Portrayal of Guilt hitting a new level, fluidly moving in and out of disparate passages without losing any of the immediacy of their central emotional thrust.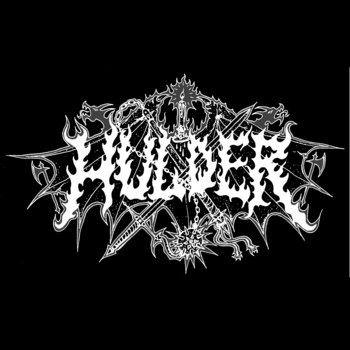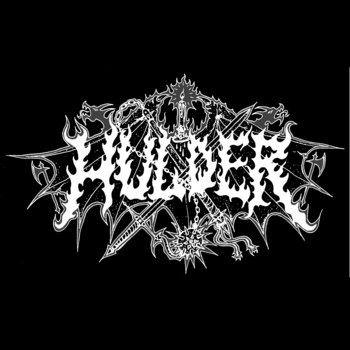 Merch for this release:
Cassette, Compact Disc (CD)
One-woman black metal project Hulder has built an impressive cult following since 2018, with a string of promising demos, singles, and compilation tracks. Godslastering—Dutch for "blasphemy"—is the native Belgian and current Oregon resident's first stab at a full suite of songs, and it delivers on all that potential. She's cited Satyricon's Nemesis Divina and Immortal's Diabolical Fullmoon Mysticism as formative influences on her work, and the shadow those albums cast on Godslastering is immediately evident. Like her heroes, Hulder holds the duality of black metal close to her heart at all times. What's deadly serious on one side of the coin is knowingly over-the-top on the other. She's not above injecting some rock 'n' roll swagger into songs like "Creature of Demonic Majesty" and "From Whence an Ancient Evil Once Reigned," and mournful tracks like "De Dijle" and "A Forlorn Peasant's Hymn" are deeply soul-stirring. For lovers of Norwegian Second Wave black metal, this is the album to beat in 2021.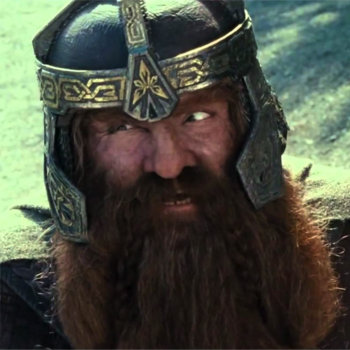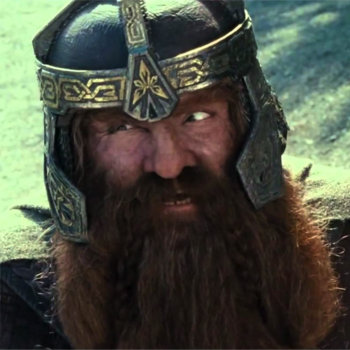 Merch for this release:
T-Shirt/Apparel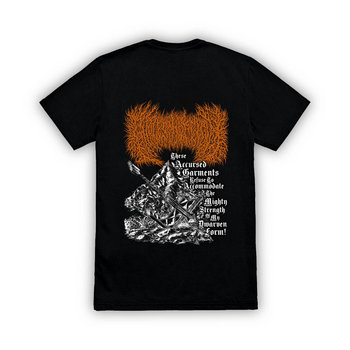 Fair warning: If house parties return in 2021, I'll be the guy cornering you in the kitchen to talk your ear off about Gimli, Son of Glóin, the deathgrind band that uses samples of John Rhys-Davies as Gimli in the Lord of the Rings movies in place of vocals. On their second EP—yes, they've done this before, and yes, the first EP is just as good—the UK-based duo writes riffs and breakdowns good enough to justify the project's existence, while simultaneously laughing at themselves and the listener. Economical bangers like "Nary a Man nor Beast Shall Outsmart the Refined Skills of a Dwarf of Erebor" and "My Body Is Ill-Suited for This Pursuit Across the Plains of the Horselords" will be ringing in your head long after the laughter fades.