BEST JAZZ
The Best New Jazz on Bandcamp: March 2017
By Dave Sumner · Illustration by Clay Hickson · April 03, 2017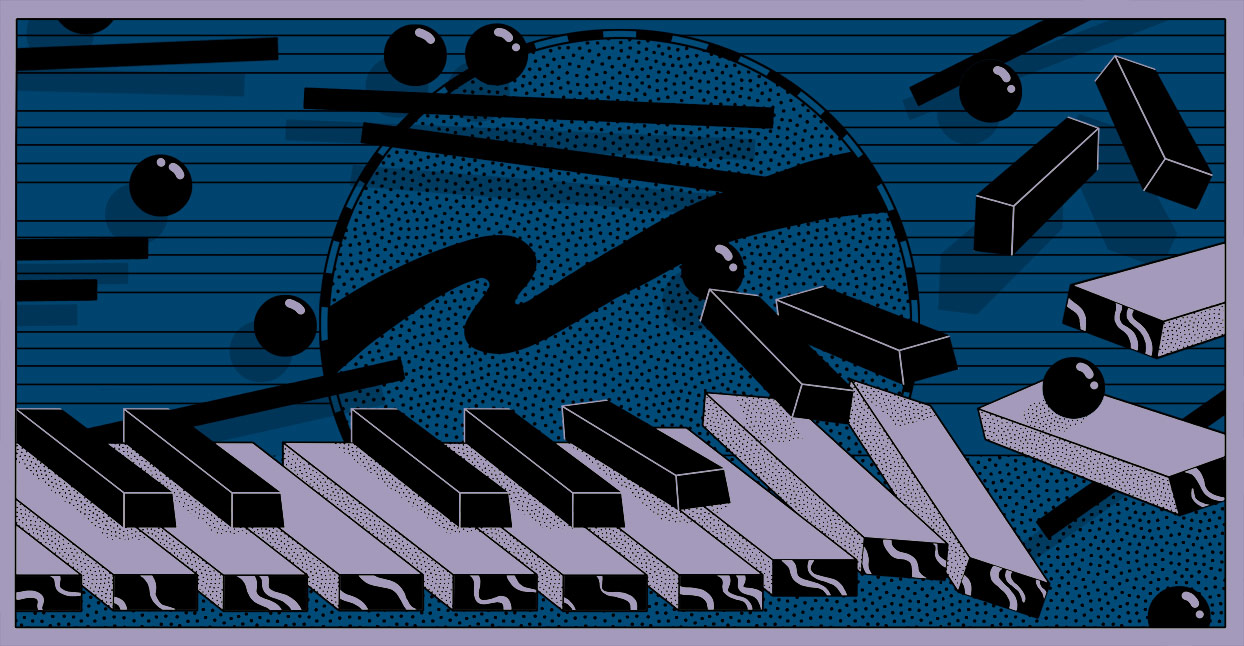 March typically signals the first real deluge of new arrivals in the jazz aisle. The spike in nervous breakdowns suffered by writers forced to choose just 10 albums to include in a recommendations column is not coincidental. But I held it together long enough to bring you my picks—all excellent, exciting music. Coinciding with the greater numbers of new releases this month is a representative, diverse array of expressions that musicians who came up through the jazz tradition are capable of. We've got music that happily roots itself to the jazz of the past, music that looks to the road ahead (rearview mirror be damned), and music that bridges the chasm between those two extremes.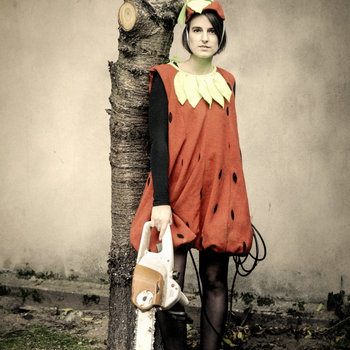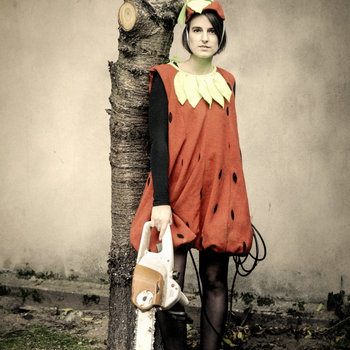 This album sings. The debut from Kati Brien's Dream Band radiates a spirit of enthusiasm that makes it feel as if there are unsung lyrics hanging at the edges of every note. It's as if the musicians want to harness every possible avenue to give voice to this expressive music. The bass clarinet is key here, especially the way it contrasts with the bright tones of the two alto saxophonists while also serving a complementary role with the harmony. Also key is trombone, and how its presence is felt melodically, and how it's in sync with the rhythm unit, even when it layers in kalimba or bells. Kati Brien is able to coordinate myriad moving parts and weave them together in a way that creates music that's fluid and talkative. When there's this many pieces in play, and they all submit to the same guiding hand, the combined voice of the ensemble resonates like a choir.
Merch for this release:
Compact Disc (CD)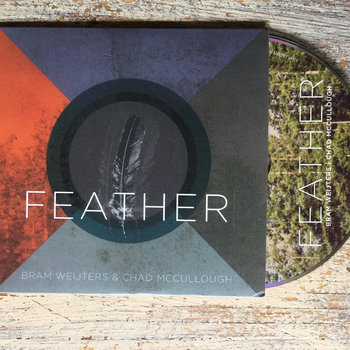 Over the span of four years, the quartet of pianist Bram Weijters and trumpeter Chad McCullough released three albums that worked the spot where modern straight-ahead jazz crossed over into melody-focused instrumental music. It's an area where the threads of structure and restraint become frayed by the incessant pull to follow melodic imagery, no matter where it wanders. More often than not, it was the drums-bass combo of John Bishop, Chuck Deardorf, and Piet Verbist that kept everything on track. But on their latest collaboration, Weijters and McCullough go it alone, and it goes a long way to illuminate the cinematic qualities that previous releases merely hinted at. "Different Prelude" would be right at home in a John Carpenter soundtrack, while "Different But The Same" gives the impression of a composition that broke free from an Erik Satie tribute. There's a warmth and intimacy that comes from playing together over time, and it's transmitted by the duo on their new endeavor. When the melody is refracted on "Endless Lamento," it possesses the same welcoming touch as the straight-forward ballad "Conclusion." The Weijters-McCullough collaborations are well worth exploring, and there's absolutely no reason not to start with their latest.
Merch for this release:
Compact Disc (CD)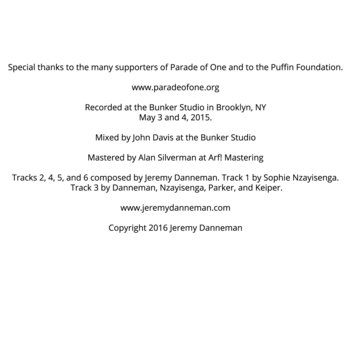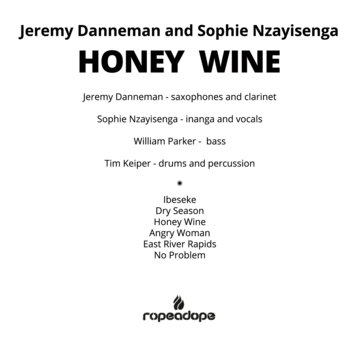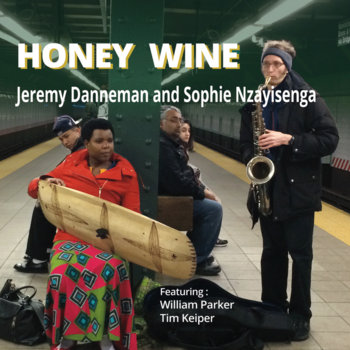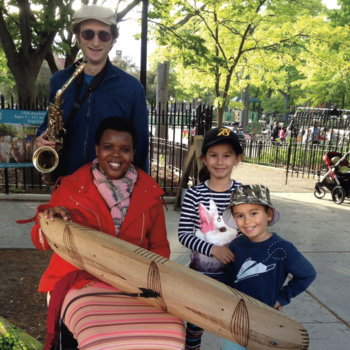 It was a pilgrimage to Rwanda in 2009 that led to the initial collaboration between saxophonist Jeremy Danneman and vocalist Sophie Nzayisenga, who specializes in the inanga. A ten-stringed instrument not unlike a zither or kora, the inanga dances like flickering candlelight, and that hypnotic motion informs the urgency of the tempo and the casual ease of the melody. It also nicely complements the full, round sound of Danneman's saxophones, and together they combine to elicit a joyful sound with a world-weary soulfulness. Their album Honey Wine is a mix of Nzayisenga folk music originals and Danneman jazz works purposefully structured to snap into place with inanga-based music forms. Adding bassist William Parker and drummer Tim Keiper to the mix, along with their diverse experience, was key to the success of this pairing. The context of this music may be cerebral, but these are songs built for dancing—and they'll likely will incite as much in whomever listens.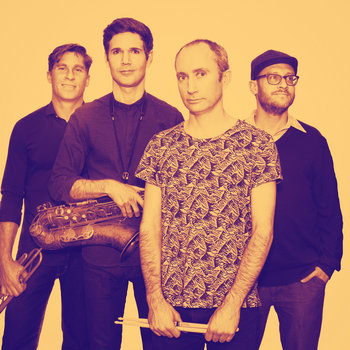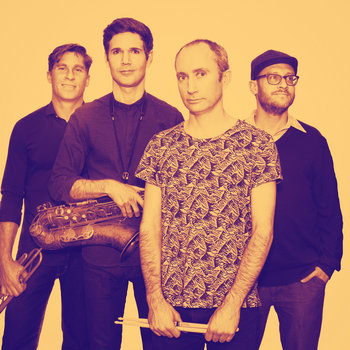 Merch for this release:
Compact Disc (CD)
The nature of jazz has always been to evolve, often through intense experimentalism and the assimilation of other musical forms. In some instances, that evolution achieves a new kind of expressionism that could be called "post-jazz," where musicians who came up through the jazz tradition, who can swing and lay down the blues—and improvise their asses off—advance into new territory that abandons some or all of that training. An early embracer of post-jazz is the quintet Kneebody. They are far more likely to rock than swing; their melodies aren't necessarily rooted to the blues, and their electro-acoustic sonic forays have more in common with Radiohead than Red Garland. Their newest album shows that their sight is still fixed on the road ahead. The melodic excursions are as far-reaching as ever, but their talent lies in how they're able to create permutations of sing-song melodies—as if the songs are built upon the rumor of a pop music melody, something indefinite and ever-changing as it makes the rounds. Each variation no less engrossing than the one that preceded it. Title track "Anti-Hero" is the most blatant display of this talent, but "The Balloonist" and "Mikie Lee" display the same tendencies, just at vastly different speeds. It's conceptually fascinating, but it's also ear candy, so no surprises if you find yourself absently humming a tune as you deconstruct the song in your head. Kneebody is keyboardist Adam Benjamin, trumpeter Shane Endsley, electric bassist Kaveh Rastegar, saxophonist Ben Wendel and drummer Nate Wood, and if you like what you hear, definitely go check out the solo projects from each one of these musicians.
What's particularly intriguing about the newest release from guitarist Miles Okazaki is how the motion of each piece triggers individual and distinct imagery: the shuffle of a card deck on "Kudzu," the ocean spray against glass on "Eating Earth," the endless scarves yanked from the musician's sleeve on "Box in a Box," and darting fish evading the hook on "The Calendar" are visions whose DNA is traced back to rhythmic origins. Consequently, the melodies are shaped by the force of the tempos, which is a big reason why they feel more the result of tiny inspirations than distant explorations. Those constructions fold nicely into the succinctness of the rhythms, and bring about a very necessary, and welcome, cohesion. Joining the guitarist are pianist Craig Taborn, bassist Anthony Tidd and drummer Sean Rickman.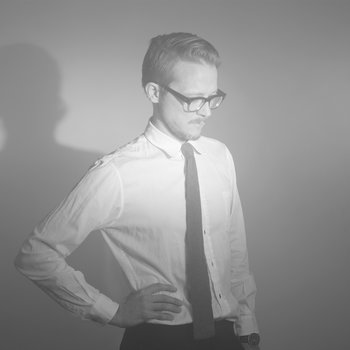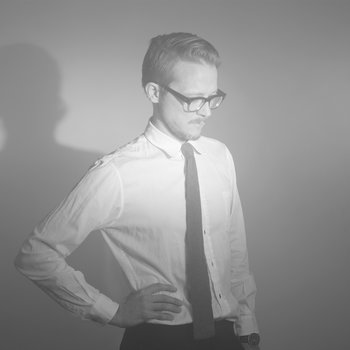 Merch for this release:
Vinyl LP, Compact Disc (CD)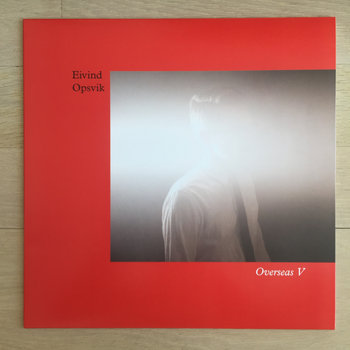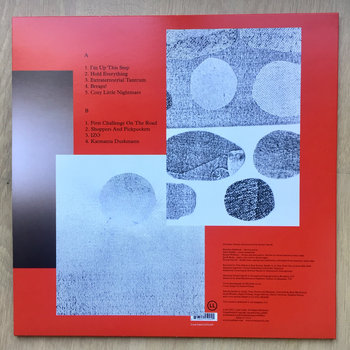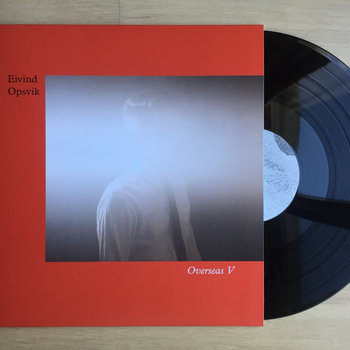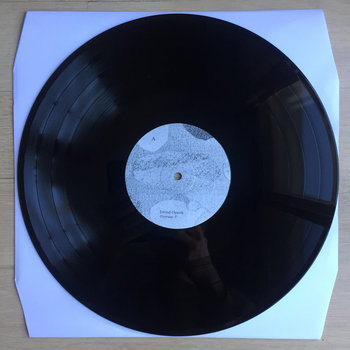 Eivind Opsvik's Overseas projects have never been normal. They mimic much of what is going down on the modern jazz scene at any particular time but his music maintains an individualistic streak that accentuates its most alien characteristics. His newest, the fifth installment of the Overseas project, is no different. Overseas V possesses the hypnotic motion, curious warmth and frenetic activity of a tesla coil, and the imagery generated by the music creates the crackling strands of electricity. There's an immediacy to the rhythmic jumpiness and refracted melodies, and whether you're talking about the get down & groove of "Brraps" or the contemplative murmur of "Extraterrestrial Tantrum" or the pulsing rock tempo of "First Challenge on the Road," that immediacy is transmitted through each vibrant note, giving each a sense of simmering urgency and situational awareness that things are likely to change again, and soon. Joining the bassist are tenor saxophonist Tony Malaby, guitarist Brandon Seabrook, pianist Jacob Sacks, and percussionist Kenny Wollesen.
The crosscurrents of influences on the newest from drummer Marcello Benetti illuminates some interesting and not immediately obvious comparisons. The joyful bounce and full melodies of his New Orleans home turf is evident in the way every tune is light on its feet and begging to be whistled as you go about your day. The album is also full of quirky eccentricities, where song structures deviate from expected shapes in slight, but dramatic ways. It's the kind of thing that you'd expect from a musician whose roots extend back to Italy and its modern jazz scene. But it's those shared characteristics of an amped up excitement and a wry sense of humor that allow the drummer to harness them into a singular form of expression. Joining the drummer are trombonist Jeff Albert, multi-reedist Rex Gregory, vibraphonist Mike Dillon, cellist Helen Gillet, keyboardist Will Thomson, and the steel guitar of Dave Easley.
In a modern jazz age where compositional skills lead to highly intricate pieces, there's something refreshing about encountering an ensemble that hitches themselves to a melody and rides it from first note to last. On the debut from the quintet DD Horns, the group infuses their music with a mix of laid-back nonchalance and celebratory spirit that's built for the heart of Saturday night. There's the jitterbug energy of "Fall So Hard," the molasses-thick groove of "Squiggly," and the hard-stomping "Aliso Canyon Rangers," but they're not afraid to slow things down on "My Body is a Cage" and the two-part "Book of Love," which both starts the album out and brings it to a close. Your DD Horns are trumpeter Danny T. Levin, tenor saxophonist David Moyer, bassist JP Maramba, guitarist Blake Straus and drummer Michael Villiers.
Merch for this release:
Compact Disc (CD),
Laurent Cugny, a former collaborator of the legendary composer Gil Evans, formed the "Workshop" to both feature the music of Evans and to provide an outlet for a new generation of jazz musicians to channel the spirit of his music. This two-disc session achieves both of those goals. Part I consists of Cugny compositions that employ Evans' style of lush arrangements balanced out with an intensely cerebral style. Part II of the album is comprised of Evans originals, and the observation that there are few distinguishing characteristics to contrast the two parts of the recording says as much about Cugny's vision for the project as much as the orchestra's six members' enthusiastically embrace of that vision does. The cool blues of the title track sits in perfect harmony with the space age presence of "Lilia"—both fall seamlessly into the embrace of a straight-ahead sound where subtle personality quirks are allowed to resonate like mad. It's a lovely tribute, and I'm certain it will be especially endearing to Evans fans who have only known the man through his music.
MEM3, Circles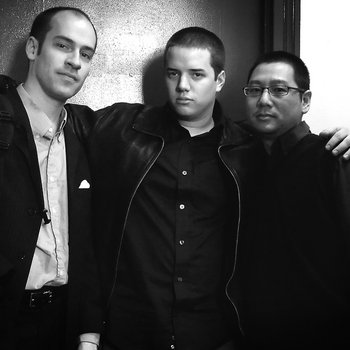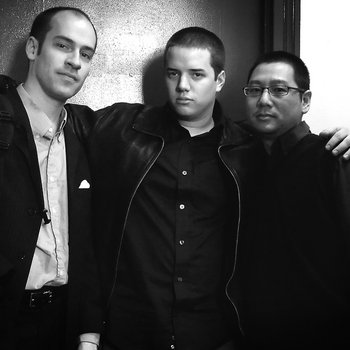 It's approaching 10 years since jazz giant Esbjorn Svensson passed away, but much like his piano trio EST revolutionized the modern scene, Svensson's sound still casts long shadows. It's something to be grateful for. EST's recipe of potent melodies, indie-rock tempos, and a seamless inclusion of electronic effects delivered an emotional hit that was as strong as it was cerebral. The piano trio MEM3 show themselves to be adherents to EST's approach. With an intense melodic focus, their music possesses a vibrancy that practically generates its own harmonic hum, and it crafts imagery that has an emotional impact. And, also much like EST, the emotional weight is felt whether it's delivered at upbeat speeds or is far moodier, with both forms of expression often making itself felt within the duration of a single tune. MEM3 is pianist Michael Cabe, bassist Mark Lau and drummer Ernesto Cervini.
—Dave Sumner