BEST JAZZ
The Best New Jazz on Bandcamp: February 2017
By Dave Sumner · March 21, 2017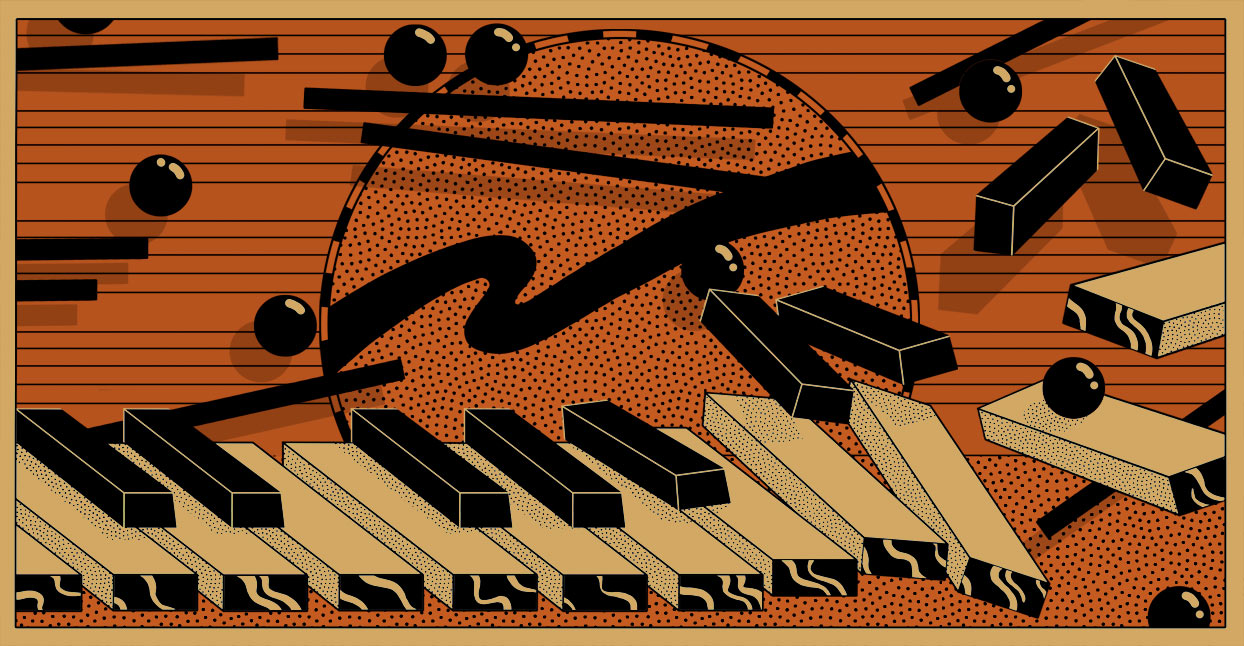 This month: music inspired by Indonesian Gamelan Orchestras, chamber jazz led by tuba, old-school compositions given new life in the present day, music made in the spirit of protest, music made in the spirit of joy, music from down South and music that's at home in outer space. All of it is continued proof of the expansiveness of modern jazz.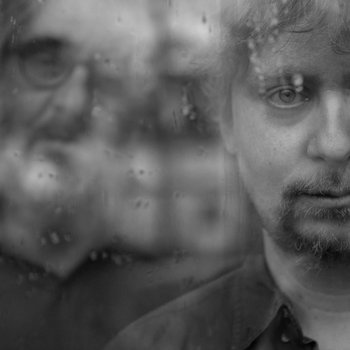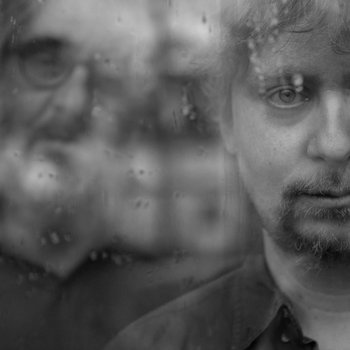 Merch for this release:
Compact Disc (CD)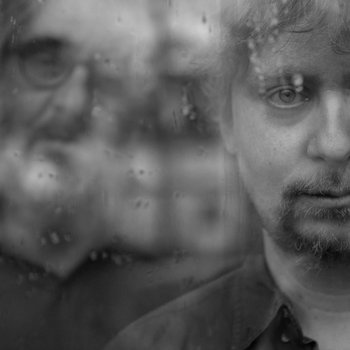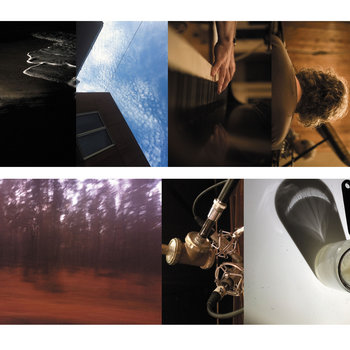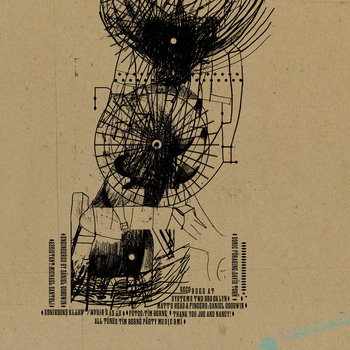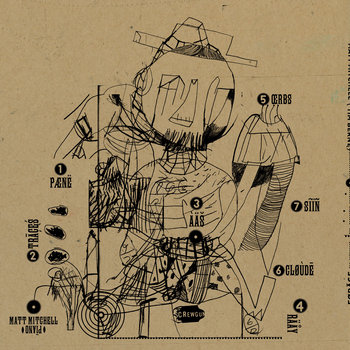 The music of saxophonist Tim Berne can come off sounding a bit aggressive—a lot aggressive, actually. There's a lyricism evident in all he does, but it is often served up in the form of a right cross/left-hook combo. But Berne's saxophone is just the delivery system, and that's what makes this solo set of Berne compositions from pianist Matt Mitchell so compelling. By distilling Berne's music down to its barest elements, Mitchell reveals the song at the heart of each piece. The contemplative "PÆNË" conveys the peacefulness that can exist at a composition's earliest stages, while "TRĀÇĘŚ" shows that sometimes a song's volatility is hard-coded into it. But perhaps the most illuminating moment is "RÄÅY." It bubbles with the excitement of furious conversation, and leaves the question whether that aggressiveness came from Berne, or if it's inherent to the song. Speaking of Berne's ensemble, Matt Mitchell is a member of Snakeoil, so his interpretations of these pieces have the perspective of someone who's both a long-time collaborator and a musician with his own, personal voice.
Nate Smith, Kinfolk: Postcards from Everywhere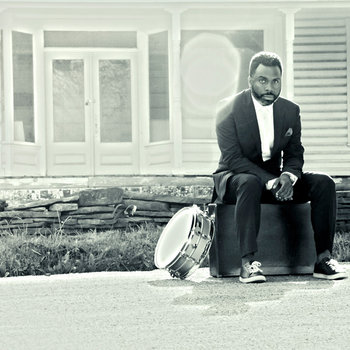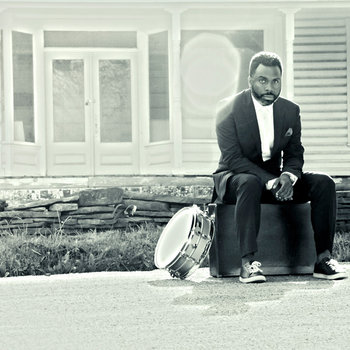 Merch for this release:
Compact Disc (CD)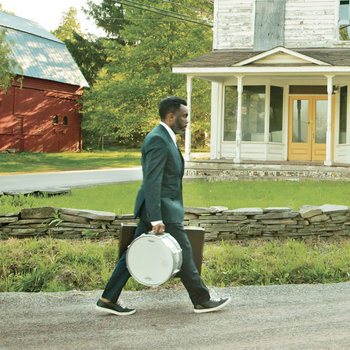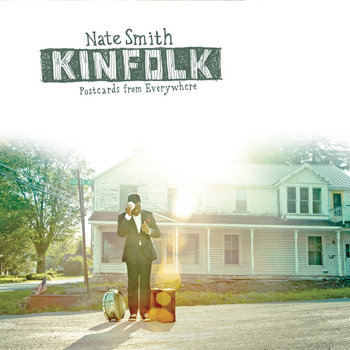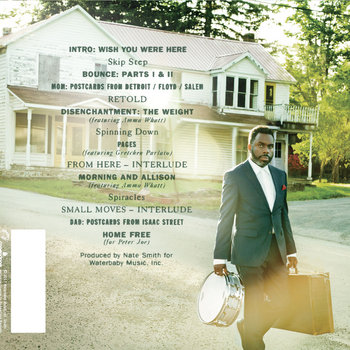 There's a story behind the songs of Kinfolk: Postcards from Everywhere . However, rather than adopt the role of storyteller, drummer Nate Smith allows the interaction between him and his band to draw the tale out through imagery. The early shades of folk, and celebratory grooves, paint pictures of home. The shift to a slightly contemplative tone in a mid-tempo environment seems to imagine a journey to other places; the turbulence present in later tracks implies conflict and complications. And when the album ends with a softer touch and peaceful demeanor, it feels like setting down roots in a new home. To achieve this effect, Smith enlists a strong line-up, including pianist-keyboardist Kris Bowers, saxophonist Jaleel Shaw, electric bassist Fima Ephron, and guitarist Jeremy Most. And with guests like guitarists Lionel Loueke and Adam Rogers, saxophonist Chris Potter, acoustic bassist Dave Holland, vocalists Gretchen Parlato, Amma Whatt and Michael Mayo, and a string quartet, the music is overflowing with tones and textures.
Merch for this release:
Compact Disc (CD)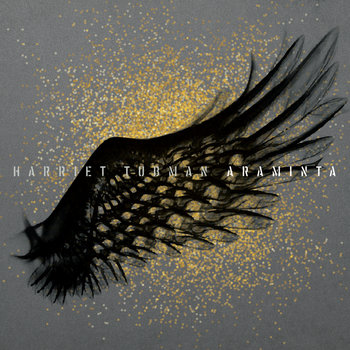 The trio of guitarist Brandon Ross, bassist Melvin Gibbs and drummer J.T. Lewis first took the name Harriet Tubman nearly 20 years ago, their namesake's legacy—and the jazz trio's music feel particularly necessary right now. Joined by trumpeter Wadada Leo Smith, the wild ferocity and giant heart of protest music bleeds through every note of this powerful recording. And even with a diverse set of influences in play, Araminta is remarkably focused in both sound and vision. The lifeblood of this recording flows through "Taken," the way a driving intensity and free-flowing melodic expansion allow space for both contemplation and combustion. The trio's music harkens back to a 1970's jazz-rock psychedelic influence, even as they kick at the the concept of "jazz guitar trio in the modern era." Edgy, explosive and full of heart—music we need for the present day, and all days soon to follow.
David Weiss & Point of Departure, Wake Up Call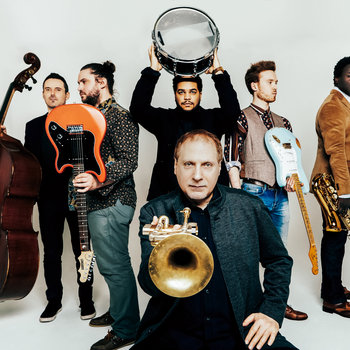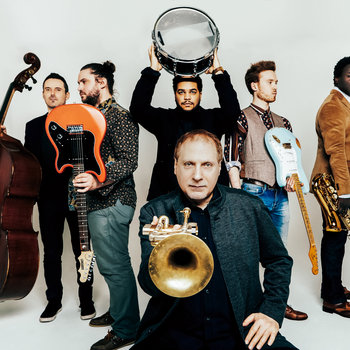 Merch for this release:
Compact Disc (CD)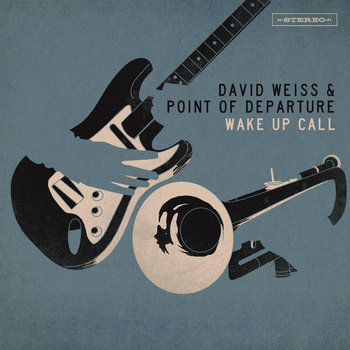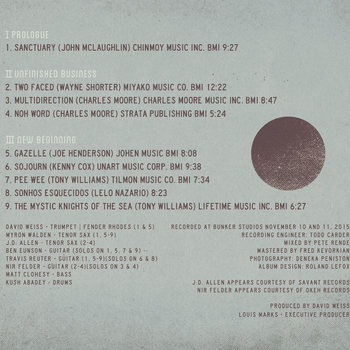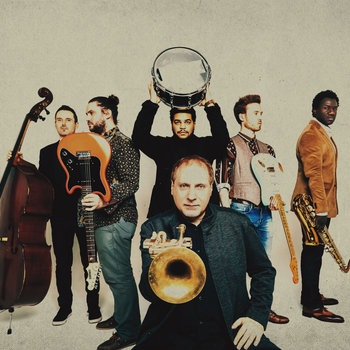 The collision of old and new continues on the excellent new release from trumpeter David Weiss. All of the compositions come from albums that were forward-thinking for their time—as were the musicians (John McLaughlin, Wayne Shorter, Tony Williams, Lelo Nazario, and the duo of Kenny Cox and Charles Moore) who conjured them. But this isn't a nostalgia trip for Weiss and his Point of Departure ensemble; the compositions are simply an invitation to keep to the spirit of the songs, rather than faithfully replicate a set of notes on paper. This is music of the past given a fresh voice for today. Fittingly, Weiss brings together his old Point of Departure ensemble with his current collaborators. Tenor saxophonists J.D. Allen and Myron Walden lend their voices to the proceedings, as do three guitarists (Ben Eunson, Travis Reuter and Nir Felder). The bass & drum rhythm section combines new drummer Kush Abadey with Matt Clohesy. The elastic melody of "Two Faced" meshes nicely with the fiery blues of "Multidirection." The emotional turbulence of McLaughlin's "Sanctuary" is the kind of thing to just lose yourself in, shutting down the cerebral contextualizing for a few minutes. Ditto the get-up-and-shout impulses triggered by the group's rendition of Henderson's "Gazelle." Wake Up Call is a solid example of how limitless modern jazz's creative arc truly is. But perhaps its true value is the way Weiss & Point of Departure prove that forward-thinking music truly has no expiration date if it's embraced by musicians who don't subscribe to the concept of "endings."
Mark de Clive-Lowe, Live at the Blue Whale
Merch for this release:
Vinyl LP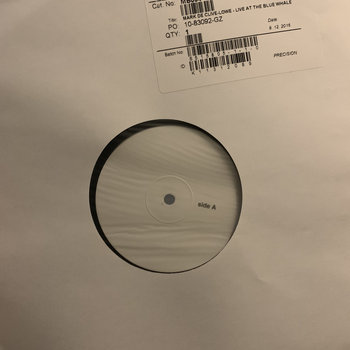 The jazz scene has lately seen a number of musicians adding live electronics to their repertoire, treating them like any other tool for improvisation.  Pianist Mark de Clive-Lowe is one such example. This live performance recording at the Los Angeles venue bluewhale shows how electronic effects can melt right into a blues-based groove, and how they can take off into flight alongside solos by alto saxophonist Josh Johnson, bassist Brandon Eugene Owens, or drummer Gene Coye. Lowe's approach to live electronics is often subject to the whims of his creativity on any particular day; on this session, it manifests in a space-y fusion effect, not unlike some of the better funk-jazz of the '80s (think: Lonnie Liston Smith & the Cosmic Echoes). But not to be lost in this discussion of influences and context is that this is joyful music that has a physical effect. Even on a recording, Clive-Lowe's quartet transmits that live electricity right through the stereo speakers.
Merch for this release:
Vinyl LP, Compact Disc (CD)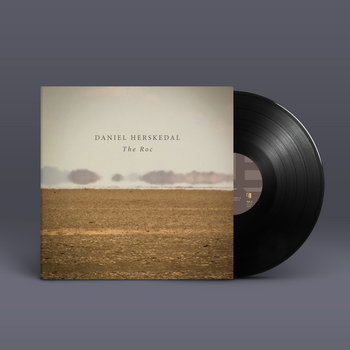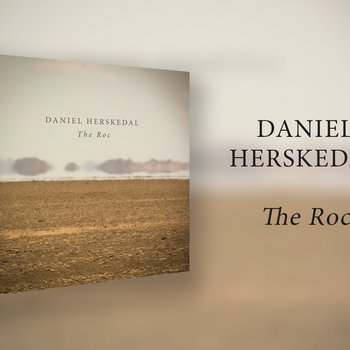 The word 'tuba' doesn't come up often in the jazz recommendations, but tubist Daniel Herskedal continues to make a solid argument that it should be much more commonplace. His work is so much more than just, "Hey, look: tuba!" Herskedal puts together individualistic albums that are serene and rich with textures. None is more so than his newest, The Roc . Here, he generates a more expansive form of chamber jazz than he has previously, with he and his quintet tapping into a particular synthesis of jazz, folk, and classical in ways that make every little detail resonate with a powerful voice. It's why this music—no matter how volatile it may become—still possesses a delicate nature, tranquil at its core—the proverbial calm at the eye of the storm. With violist Bergmund Waal Skaslien, cellist Svante Henryson, pianist Eyolf Dale and percussionist Helge Andreas Norbakken, Herskedal conjures up soundscapes that are equally able to enchant, entertain, and challenge.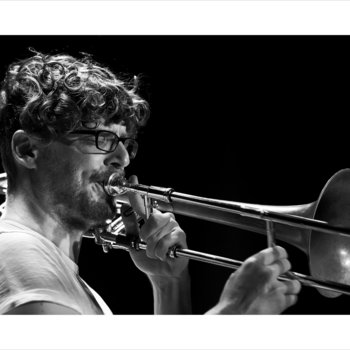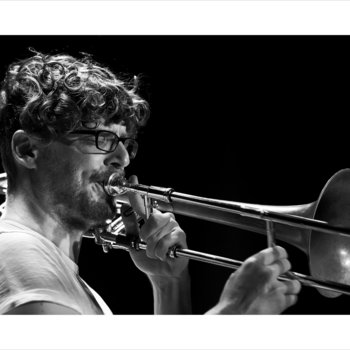 The inspiration for Buburan was Andreas Tschopp's fascination with Indonesian Gamelan orchestras, an influence that's felt in the way his music's vivid imagery is always guided by its percussive elements. Case in point is the opening track "Scent," and how the intricately woven melody by trumpeter Matthias Spillmann and the dual trombones of Tschopp and Bernhard Bamert are subsumed by the rhythmic atmosphere of percussionist Julian Sartorius and guitarist Ronny Graupe. And then there's the way the skittering tempo of "Bambus" adds urgency to the song's celebratory melodic tones, while the same approach on "In Kur" takes the opening salvo of gentle harmonic washes and breaks them down into tiny units of measured tempo. Taken together, it feels like a conversation, one that gives equal weight to the delivery of the dialogue as it does the richness of its vocabulary.
Brandon Coleman Quartet, Infinite Loop
Merch for this release:
Compact Disc (CD)
The new release from guitarist Brandon Coleman is a good example of how the gravitation to the jazz of the past and the creative drive to move forward aren't necessarily contradictory impulses. That the swinging "I Fell" follows in the footsteps of the Appalachia-influenced "Hoopwood" feels like a natural progression, as does the transition from the ambient folk of "Morphic Gate" into the post-bop burner "Bathynerita." There's a sense that music—both old and new—is given a home in this music, even at the times when one era is ascendant over another in a particular tune. One standout is the new perspective on the Jerome Kern standard "Smoke Gets In Your Eyes," with its marriage of a wistful sadness and get-up-and-go optimism. Another can be found in the way Coleman ends his sophomore release by adding some frets to his guitar for the intriguing "Engram."

Zach Rhea's New Music Collective, Zach Rhea's New Music Collective
Merch for this release:
Compact Disc (CD)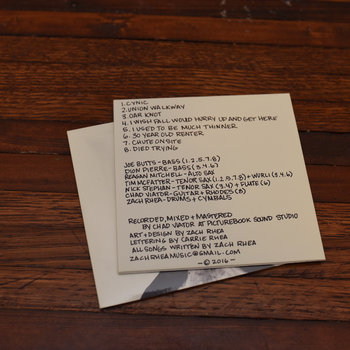 This album is situated at the place where a post-bop school prizing melody over cadence meets an indie-rock scene that favors cinematic melodicism over head-banging tempos. Zach Rhea's New Music Collective creates melodies that resonate with a remarkable brilliance and lets them shine for everything they've got. This applies to the solemn tone of "I Used To Be Much Thinner," as well as the folk-infused "30 Year Old Renter," with its catchy melody that seems on the verge of forming words out of thin air. That's not to say it's all dreamy landscapes of melody or, y'know, a Radiohead album. Oftentimes, thick strands of melody emerge from tumultuous passages of dissonance. The edgy post-bop of "Oar Not" turns up the heat, and "Chute On Site" has a punchy attitude. Rhea's home turf is Lafayette, LA, a short drive from the artist whose ensemble provides the closest comparison: The Brian Blade Fellowship.
The self-titled debut of the quintet Off Cell is something of a mixed bag, and that's precisely the source of its charm. The rock attitude of "Unhung London Cutpurse," the ambient passages of "First Machine," the odd angles and curvatures in the melody of bop tune "Ornette Meets Derrida" and the straight-forward post-bop of "Sketch No. 2" all come together in the same creative arc; it's not so much a story, but a collage with a well-defined sightline.  All of it is a bit strange, and all of it is interesting. A promising debut from the quintet of saxophonist Garrett Wingfield, trumpeter Jordan Gheen, guitarist Caleb Veazey, bassist Miller Wrenn and drummer Clint Dodson.
Yazz Ahmed, The Space Between The Fish & The Moon
And something I want to get on your radars: Trumpeter Yazz Ahmed is rolling out her new album La Saboteuse in four monthly chapters through May, when the CD and vinyl get released with the full album download. Chapter One is out now, titled "The Space Between The Fish & The Moon," and its potent mix of post-bop lyricism and modern fusion soundscaping makes connections with both head and heart. Worth noting that each "chapter" comes with its own artwork. Arguably, the album cover by Sophie Bass is worth the price of download alone.
—Dave Sumner