BEST JAZZ
The Best Jazz on Bandcamp: September 2020
By Dave Sumner · October 15, 2020
As far as new releases go, this month was a monster. Seriously. It finally got to a point where I just had to indiscriminately pick a spot to stop listening. That's never happened before. In the four years that I've been writing this column, I've always arrived at a breaking point where I could state, within reason, that I've listened to everything out there. Not this month. I try to remind everyone that my lists are only the starting point—there's still so much exploring ahead, and many more discoveries out there waiting for you. That's never been more true than the month of September 2020.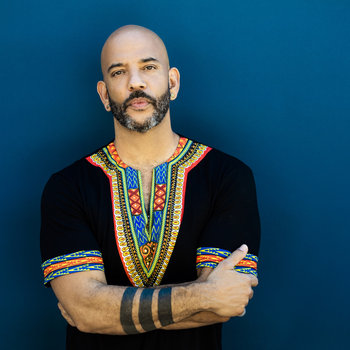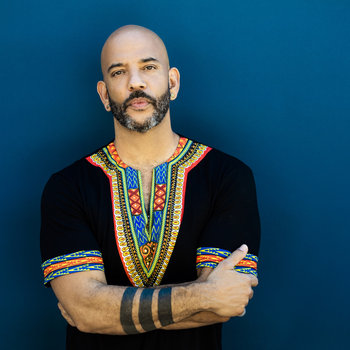 Merch for this release:
Compact Disc (CD)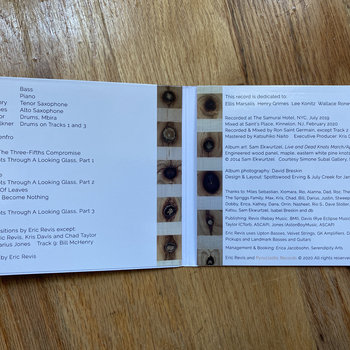 It's rare to encounter an album with a rich, multidimensional personality that expresses itself as cohesively as this new release from Eric Revis does. It's both modern and traditional, tapped into the source of all blues, mainlined into the heart of jazz, and yet sheds itself of all easy categorization. And though these influences and approaches are regulated with exquisite precision, this isn't some esoteric construct to admire from a distance. It's got a voice, and Revis lets it speak. His album will strike up a combustible dialogue about how things are falling apart, and why and who's to blame. The recording will enter the room and turn heads with a distinguished melody, elicit some smiles with a rhythmic turn of phrase, and melt hearts with a thoughtful harmonic expression, expertly timed. Slipknots Through A Looking Glass is complex, nuanced, and so damn personable.
Merch for this release:
Compact Disc (CD), Vinyl LP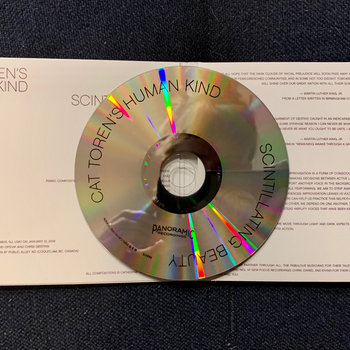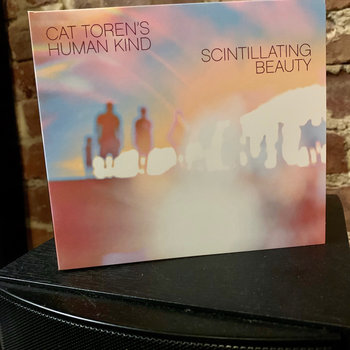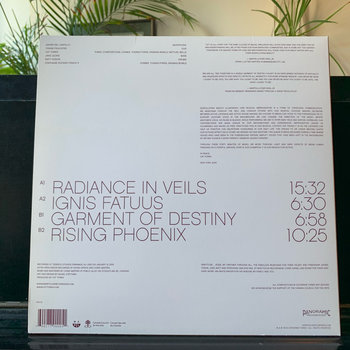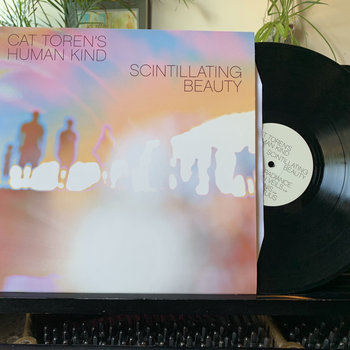 While the music on any one of Cat Toren's releases is plenty enjoyable in isolation, there's an added boost of pleasure gained by listening to a few of them in succession. The pianist's 2015 sophomore release Inside the Sun was a captivating modern piano session, not unlike her debut, where melodies were as calm as still pools of water. The volatility of 2017's HUMAN KIND was a turn toward spiritual jazz, reflecting both internal and external forces. Toren's latest, Scintillating Beauty, marks a pure connection with societal turmoil, here and now. The untamed chaos that marks this music is unlike anything previously experienced on a Toren recording, which is why those familiar passages of hope and beauty are that much sweeter when they arrive.
Ralph Peterson and the Messenger Legacy
Onward and Upward
Merch for this release:
2 x Vinyl LP, Compact Disc (CD)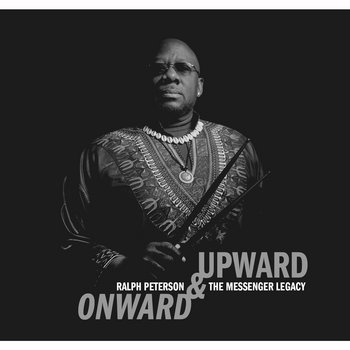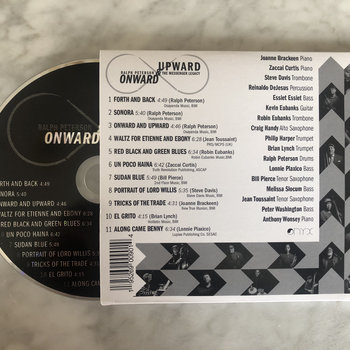 Ralph Peterson's Art Blakey project is as much about honoring the spirit of Blakey's ensemble as it is embracing the songbook. Where previous recordings dug into Blakey compositions, on the latest release, Peterson adopts his fellow drummer's reputation as an incubator of jazz talent. Onward and Upward is all new material written by ensemble members—including 14 former Jazz Messengers and three from the Legacy lineage—and exudes all the liveliness and warmth of Blakey's Jazz Messengers ensembles. Pianist Joanne Brackeen, guitarist Kevin Eubanks, trombonist Robin Eubanks, tenor saxophonist Craig Handy, trumpeter Brian Lynch, and bassist Lonnie Plaxico are just a few of the all-stars contributing.
Merch for this release:
Compact Disc (CD), Vinyl LP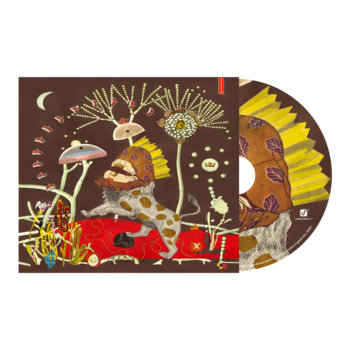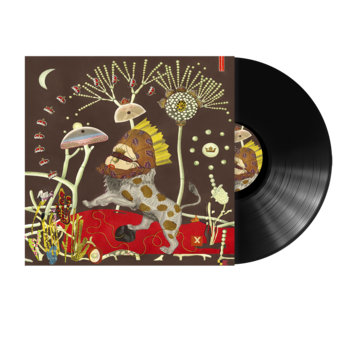 There's something truly special about the way Butcher Brown manages to sound both fondly old-school and eminently modern on their latest offering. There are soul-jazz and funk-jazz moments that send echoes of 1970's CTI fusion bouncing off every surface, and they coexist peacefully with hip-hop infused tunes that are entirely of the moment. There's no shortage of grooves, nor an unwillingness to keep dishing 'em out. Melodies have a welcoming attitude, stepping through the speakers with the simple goal of forging friendships with every listener in the room. These days, things are pretty damn heavy. This is music to remind us that it isn't always so, and need not be, even if just for the duration of #KingButch.
Sylvie Courvoisier Trio
Free Hoops
The magic is in the motion on the latest from Sylvie Courvoisier. At times, the sensation is of melodies prowling after the rhythms, of bearing down upon them until the inevitable collision. But the cadences are elusive, sometimes bolting ahead with a grim determination, other times with a playful bounce and a carefree attitude. And, as to be expected by a release from Sylvie Courvoisier, the pianist imbues the music with her signature grace, which is why the music's turbulence is a fluid experience, not a volatile one. Courvoisier's trio is with bassist Drew Gress and drummer Kenny Wollesen.
David Binney & Kenny Wollesen
Basu
Speaking of Kenny Wollesen, he and David Binney have released something together. The long-time collaborators recorded Basu just before the pandemic shutdown, and Binney spent the subsequent isolation getting it into shape—as well as recording another new release (Aerial). The music is an excellent view into the electronic direction Binney has embarked upon, as well as a reminder of Wollesen's ability to thrive in a wildly diverse number of sonic environments. Let this also be a reminder that Binney has uploaded a bunch of back catalog titles to his page, including the excellent 2011 release Graylen Epicenter, featuring Brian Blade, Gretchen Parlato, Ambrose Akinmusire, Craig Taborn, Chris Potter, and Wollesen (to name a few of the all-star line-up). And Wollesen, too, has a Bandcamp page that will keep you occupied for a very long time. His preview track of an upcoming release from The Chanticleer Orchestra is personally floating my boat as a long-time fan of the percussionist.
Andreas Tschopp Bubaran
Tumbuk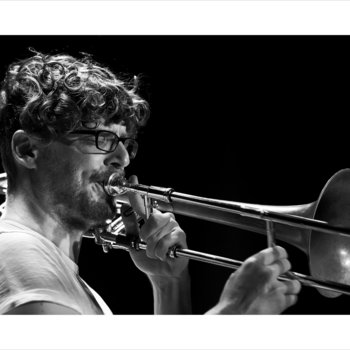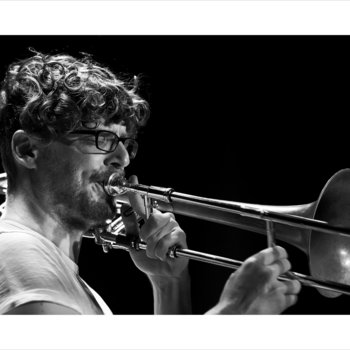 Merch for this release:
Compact Disc (CD)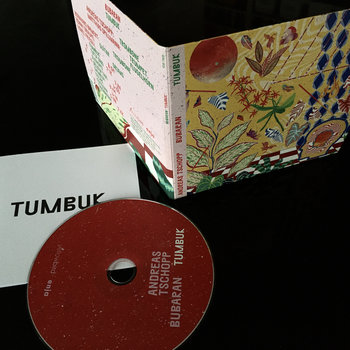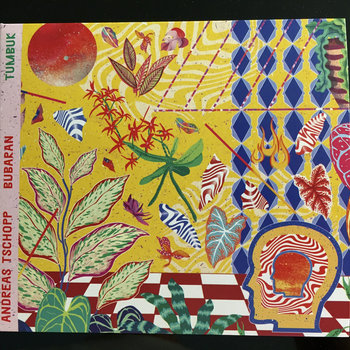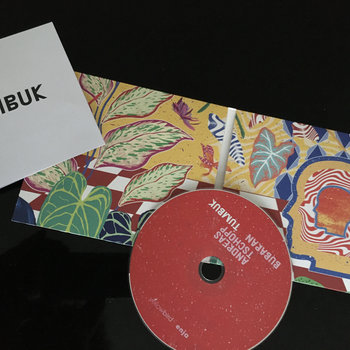 Andreas Tschopp's mix of modern jazz and Gamelan music arrives like a friendly burst of sunshine. The melodic expressions exist in a curious combination of complexity and catchiness. The cadences honor both a modern jazz rhythmic approach while also adhering to Indonesian music principles, and their captivating motion is not unlike the way ducks bobbing along the surface of a choppy lake can have a hypnotic effect. Tschopp is one of two trombonists in the quintet, along with Bernhard Bamert, and they dig right into the harmonic possibilities with trumpeter Matthias Spillmann. Guitarist Ronny Graupe switches back and forth between weaving melodic texture into the woodwinds' fabric and adding rhythmic support to drummer Lionel Friedli.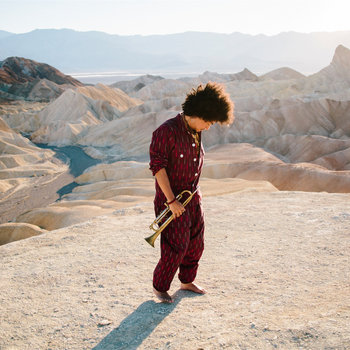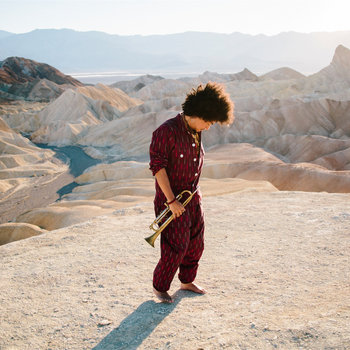 Merch for this release:
Vinyl LP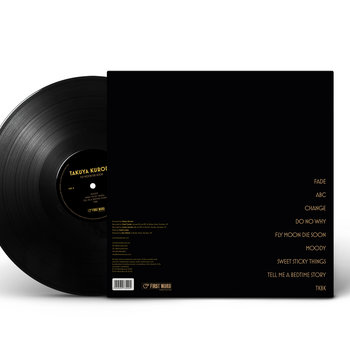 Earth, Wind & Fire entered the recording studio with jazz pianist Ramsey Lewis, and their blend of jazz, soul, and funk, bubbling over with warmth and an endless supply of dance floor grooves, catapulted the 1974 recording Sun Goddess to classic status. That's a pretty decent reference for the new album from Takuya Kuroda. The trumpeter already had one foot in that territory to start, but his approach to Fly Moon Die Soon more closely resembles the crux of his vision. This is the kind of album you put on when friends are over, and everyone is feeding off the electricity of a perfect Summer day, and the rush of freedom from feeling like it never has to end. But whatever the reason, it'll be good times.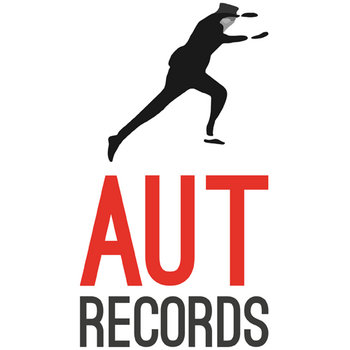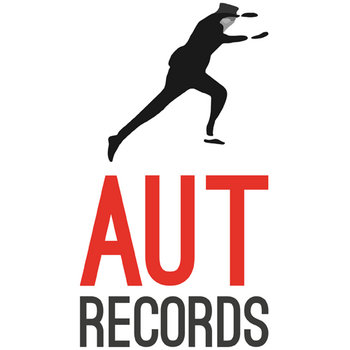 Merch for this release:
Compact Disc (CD)
I cannot get enough of this inside/out session from the quintet Tell No Lies. Anasyrma is free and untamed, racing out past the borders of jazz, yet also tapped into the tradition of the music. The saxophone duo of Edoardo Marraffa and Filippo Orefice generate a huge sound while maintaining a melodic fluidity capable of graceful changes of direction. Double bassist Luca Bernard and drummer Andrea Grillini are riveting, at times creating a driving rhythmic force with the potential to bring listeners up and out of their seats. Pianist Nicola Guazzaloca is like a solitary wanderer between those factions, achieving a state of unity with whichever element is the object of focus. Additional guests of woodwinds crank up the harmonic textures, and when cellist Francesco Guerri guests on "Scintilla," the music is as captivating as music can get.
Merch for this release:
Vinyl LP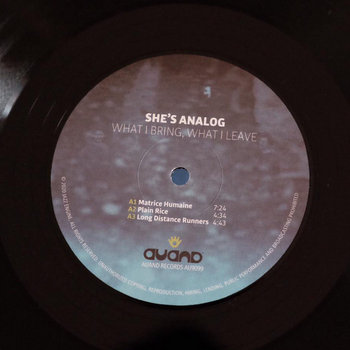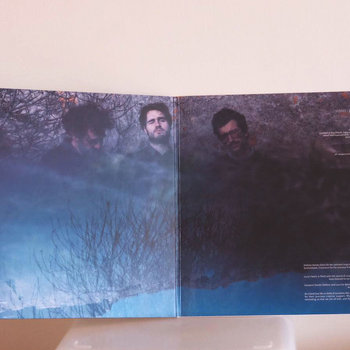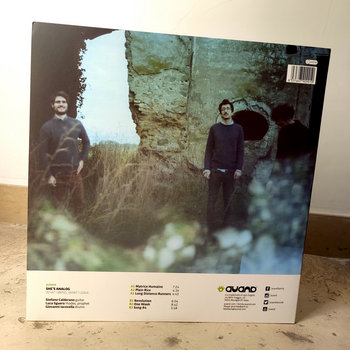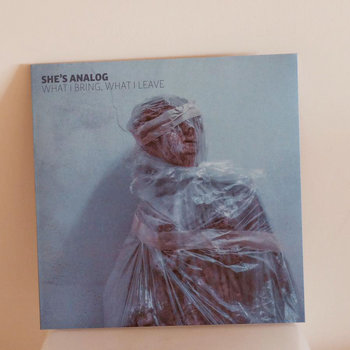 What I Bring, What I Leave is an ice sculpture. Yes, there's a certain intrigue in how it approximates a jazz session, and there's plenty of interest generated by its alternating focal points of precision and abstraction. But the ultimate source of fascination on this trio set from guitarist Stefano Calderano, keyboardist Luca Sguera, and drummer Giovanni Iacovella is the way they refract, echo, and reframe melodic statements, no different than the way an icicle bends sunlight as facets of varying points of perspective. Heavy doses of live electronics and effects serve the trio well as a driving force of the music's personality.
Merch for this release:
Vinyl LP, Compact Disc (CD)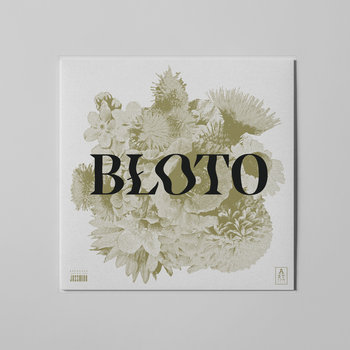 Kwiatostan is a soundtrack within a soundtrack. The music is heavy with cinematic atmosphere, where the film noir ambiance is not an expression of the environment, but a main player in the story. And within that setting is a world of club music grooves, where squiggles of melody and backbeat rhythms enhance and contradict that noir backdrop. It's a sonic landscape built by architects with wildly different visions. Strong doses of electronics and effects dictate the shape of things, but the cries and murmurs of saxophones and piano provide a sense of dimension. This Wroclaw, Poland quartet is thoroughly modern, and immensely fun.
Merch for this release:
Compact Disc (CD), 2 x Vinyl LP
A simple, gorgeous melody is a limitless source of beauty. It holds within it the power to revive a heart gone dead, to transform despair to hope, and to feed the will to press forward. Over the course of five albums, the trio of saxophonist Jordan Smart, pianist Nick Smart, and drummer-tabla player Jesse Barrett have honored that principle, and made their home in those melodies. Their conversational approach to rhythm offers plenty to keep the attention locked in place, but the power generated from their music is how they lock into step with a listener's heartbeat, even as they set feet into motion.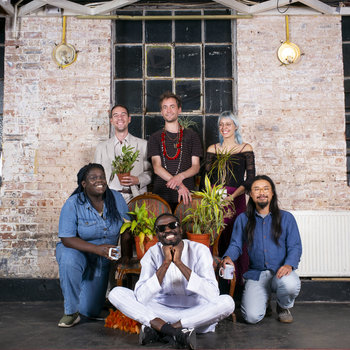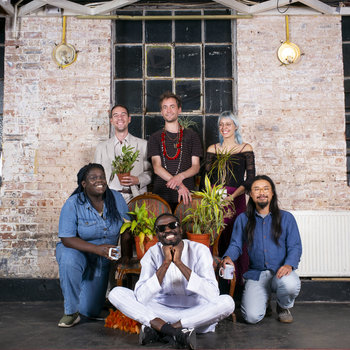 Merch for this release:
Vinyl LP, Vinyl Box Set
If one were committed to staring into the kaleidoscopic depths of Behold A Black Wave, they could pick out swirls of spiritual jazz, hip-hop, indie rock, electronic music, R&B, ambient music, rap, folk, and probably a number of other influences that, even when compiled accurately and comprehensively, would never give the true measure of the music on the debut from Calabashed. Is this a jazz album? Yes, no, I dunno, maybe, sure. But, ultimately, if something this experimental, this gutsy, this compelling gets slotted in the jazz new releases section, I'm gonna highlight it. Calabashed are vocalist Joshua Idehen, saxophonist Alabaster DePlume, drummer Donna Thompson, harpist Maria Osuchowska, guitarist James Howard, and Raimund Wong with the tapes & effects.
Merch for this release:
Vinyl LP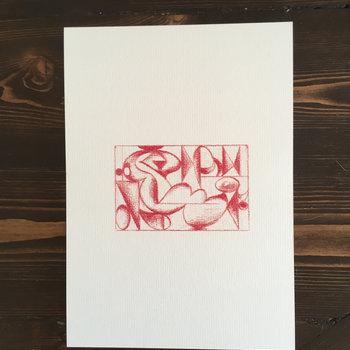 Good God, what a beautiful recording this is. The trio of bass clarinetist Daniel Borgegård Älgå (who doubles on flute), guitarist Leif Jordansson, and drummer Pelle Vallgren cast bright melodies like sunlight across haunting sonic landscapes. There's an undercurrent of tension throughout—an effect that is just as likely to evoke anxiousness as it might a comforting assurance. A mix of Euro jazz and Swedish folk influences combine for an intoxicating blend of expressions. This is the soundtrack for the changing of seasons from summer to autumn.
Christopher Parker & Kelley Hurt
No Tears Suite
Merch for this release:
Compact Disc (CD)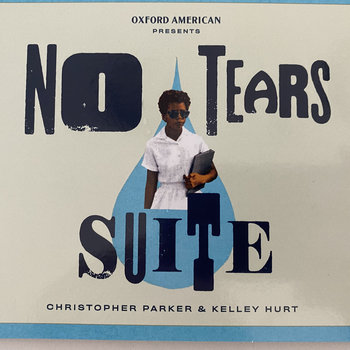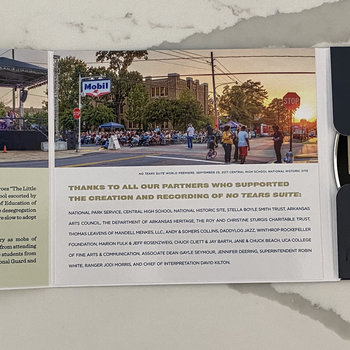 Written to honor the 60th anniversary of the Little Rock Nine, vocalist Kelley Hurt, pianist Christopher Parker, drummer Brian Blade, bassist Bill Huntington, trumpeter Marc Franklin, tenor saxophonist Bobby LaVell, and alto saxophonist Chad Fowler do more than perform music that represents the struggles and triumphs of Black students wanting nothing more than the right to attend an all-white school. They stamp the indelible imprint of history upon the music with orations and lyrics, as if intoning a spell to bring the lessons of the past to the present day. It is an understatement to say the music has lost none of its relevance.
Yves Rousseau Septet
Fragments
Merch for this release:
Compact Disc (CD)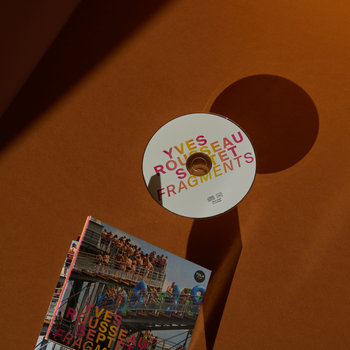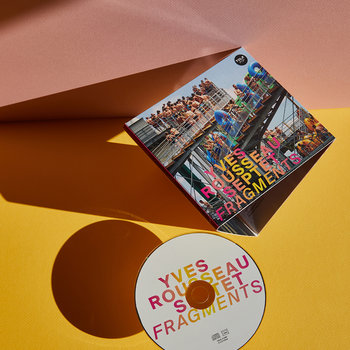 With Fragments, Yves Rousseau gets nostalgic about the music that left its imprint upon him at an impressionable period in his life. The melodic perspectives on Fragments is what carries the day. They are expressed with tender care and abstract imagery—behavior that is perfectly in line with the act of relating happy memories. But the music also proceeds with an urgency, moving swiftly from piece to piece, as if the bassist were driven by the knowledge that, over time, memories become as elusive as dreams, and are at risk of fading without warning. It's a compelling combination of characteristics, and allows for alternating listening states of drifting away with the music and intense engagement. Fragments also serves as a new, and too infrequent, opportunity to hear clarinetist Thomas Savy in action.
Graham South Quartet
By and By
Merch for this release:
Compact Disc (CD)
The London scene deserves all the hype sent its way, but perhaps the most impressive thing about the state of UK jazz is that London has competitors for best in class. One location deserving of attention is Manchester, and there's perhaps no better sign of the depth of that talent pool than trumpeter Graham South, whose debut was preceded by contributions to an impressive array of ensembles-—Beats & Pieces Big Band, Johnny Hunter Quartet, Anton Hunter's Article XI, Cath Roberts' Favourite Animals—all whom have received mention in this column. The melodies of By and By feel like striking a match to flame, then slowly, lovingly, watching the smoke plume up into the sky and drift away. On this modern straight-ahead affair, he's joined by pianist Richard Jones, bassist Seth Bennett, and drummer Johnny Hunter.
Merch for this release:
Vinyl LP, Compact Disc (CD),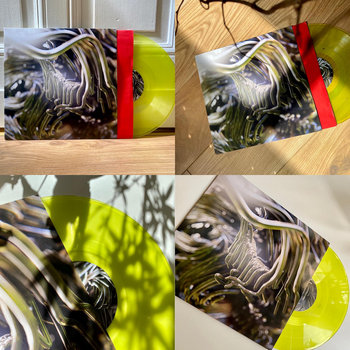 Martin Steer's stunning jazz ambient electronica work is an illustration of one person's drive to find unity in pandemic isolation. Initially, the music was a method to communicate with his mother, who's lost the ability to communicate after suffering a stroke. This music also bridged the physical divide between collaborators. Steer sent a guitar loop to 12 musicians and requested they record over it. Those contributions became the ingredients he used in the studio to put together the immense beauty of Sonic Healing. Read more about this album in an interview with Steer, on Bandcamp Daily.
Marie Mifsud
Récif
Merch for this release:
Compact Disc (CD)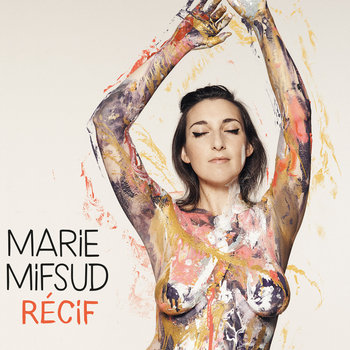 There's no shortage of fun on this delightful set of tunes from vocalist Marie Mifsud, drummer-percussionist Adrien Leconte, pianist Tom Georgel, bassist Victor Aubert, and flutist Quentin Coppalle. This is music that sits in the sweet spot between modern jazz, pop music, poetry, and music sung by a chanteuse with an audience consisting only of a full moon and a sky full of stars. The slower pieces go a long way to revealing the powerful beat of the balladeer's heart that lies at the center of things, but it's those tunes that acquire a brisk pace that allows the musicians to open things up for all kinds of sonic acrobatics.