BEST JAZZ
The Best Jazz on Bandcamp: September 2017
By Dave Sumner · October 13, 2017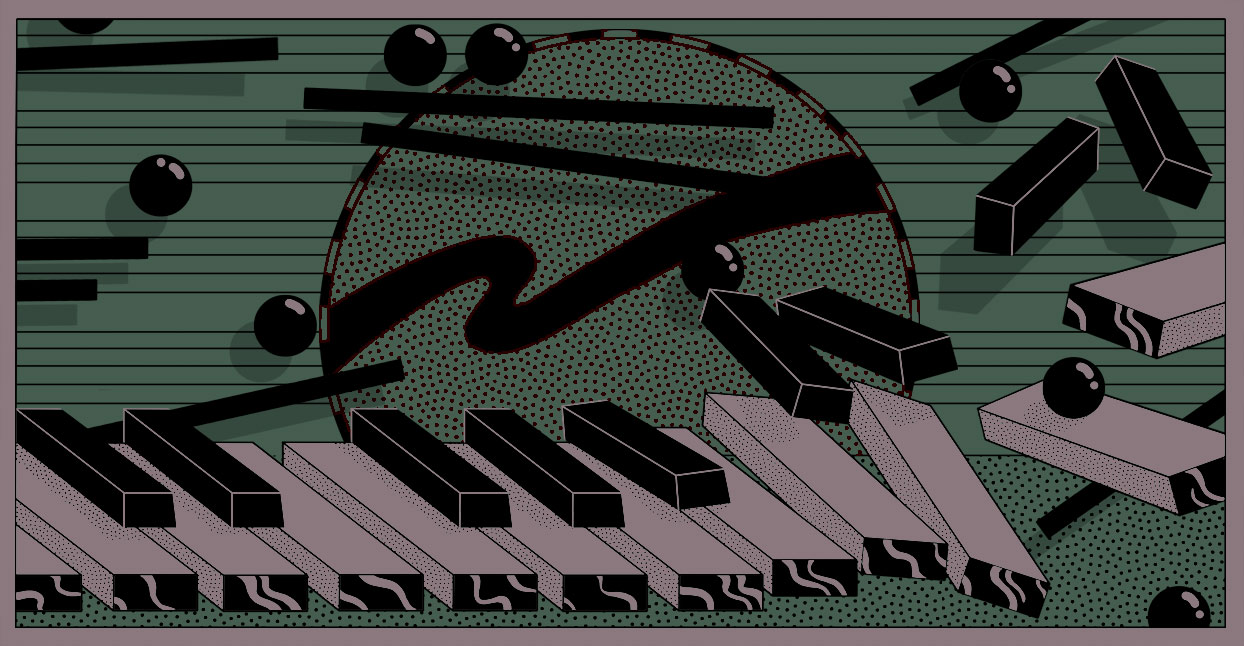 There was an explosion of new jazz releases this month, in both quality and quantity. As is typical for this column, the albums here lean heavier toward music that represents the state and sound of jazz today. That said, nobody is left behind, and also typical for this column, there's a little something for everybody's tastes.
View the Best Jazz on Bandcamp Archives
Rachel Therrien Quintet, WDYT
Merch for this release:
Compact Disc (CD)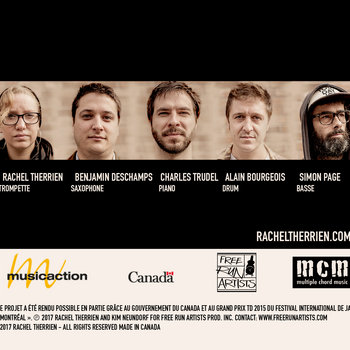 By opening with the old-school tune "Spectrum," Rachel Therrien provides a peek at the jazz tradition through which she came up. By dedicating the rest of her new album WDYT to a wide range of modern expressionism, she's pointing at the map to where she's at today. But even the modern pieces don't turn their backs on tradition. Instead, the trumpeter's quintet infuses them with qualities that echo jazz of days gone by, resulting in an appealing sense of "something old and something new." There's a New Orleans heartbeat to the contemporary fusion of "Demi-Nuit." "CRS" begins as a cool blue '60s-style ballad before transforming into an indie-jazz piece that nods toward ambient pop music. The track "Omelette Coleman" has an appropriately scrambled nature. But for all of WDYT's various influence and eras, what matters most is that the end result is endlessly fun.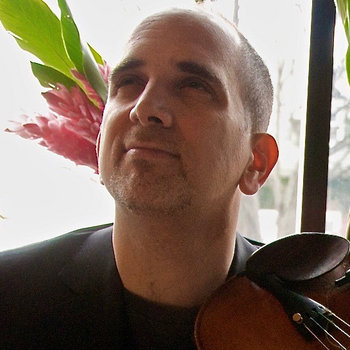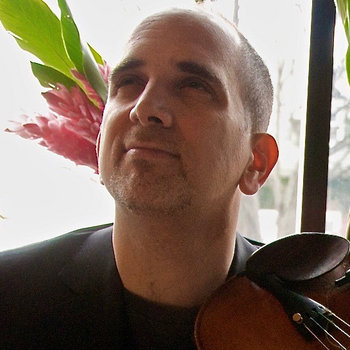 There's a certain novelty about violin in a jazz setting, and while it can often lead to inspired sonic invention, the results can also be rather static—a specific sound or approach that spans the entirety of a recording. But on The Great Enthusiasms, violinist Sam Bardfeld's trio doesn't sit still, shifting through states of tranquility, joy, and hyperactivity. There's no better example of this than the way the melodic sighs that open "Because The Night" eventually disperse into scattered rhythmic expressions before, eventually, returning to a state that's similar to the way the song began. The album and song titles all reference Richard Nixon quotes, mostly from his resignation speech. This information won't necessarily change how you interact with the music, but it is further evidence that there's nothing typical about this session.
Mark Guiliana Jazz Quartet, Jersey
Merch for this release:
Compact Disc (CD)
It's always a delight to experience a straight-ahead offering from Mark Guiliana. This certainly isn't a complaint about the drummer's genre-bending projects, which include the electronica-influenced Mehliana duo with Brad Mehldau, backing work on David Bowie's Blackstar, a jazz-electronica crossover with Shigeto and Dave Douglas, and Guiliana's own Beat Music Productions. In fact, it's precisely because of Guiliana's sonic explorations that his return to a straight-ahead sound is such a joy. Jersey confidently rolls out well-crafted melodies, elaborates on them with a series of adroit solos, and carries them along with a conversational rhythmic style that's alternately engaging and laid-back. Not to be overlooked is the fact that Guiliana's quartet consists of some serious all-stars, featuring tenor saxophonist Jason Rigby, pianist Fabian Almazan, and bassist Chris Morrissey.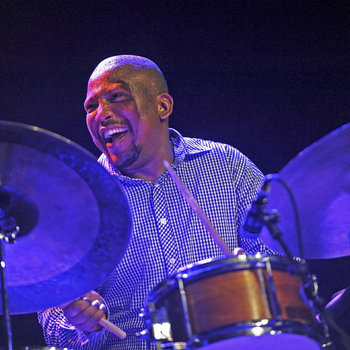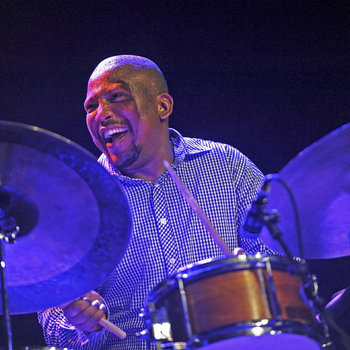 The BNTO came together to pay tribute to the music of The Blue Notes, a 1960s ensemble of South African exiles in the Apartheid era consisting of jazz heavyweight names like McGregor, Feza, Moholo, Dyani, Pukwana, and Moyake. The Orkestra brings together musicians from South Africa and Switzerland, and they capture all of the joyful euphoria and unstructured edginess of their source material. The cheerful "Angel Nemali" is full-on sunny warmth, while the sizzling "Joburg – New York" is a reminder that sunlight can also burn. Members of The Blue Notes found a home throughout Europe, so there's an appealing symmetry to the BNTO having roots in both continents. But even more appealing is the way this music sings with life, and gives off an emotional charge. This is a new gold standard for honoring inspirations.
Merch for this release:
Compact Disc (CD)
Melodies from Malija feel like falling autumn leaves. They have an undeniable beauty, full of vibrant colors and sharp imagery. Their motion is light and free—and unpredictable. And yet, time and again on the trio's sophomore release Instinct, the melody has an undercurrent of gravitas that, inevitably, guides it gracefully down to earth. This progression, devised by saxophonist Mark Lockheart, bassist Jasper Høiby, and pianist Liam Noble, gives the music an atmosphere of contemplation. The spryly-dancing melody of "TV Shoes" gets tangled in dissonance, while the hop-and-skip of "Mila" becomes lost in deep thought before snapping out of it and rejoining the dance. The back-to-back "Panda Feathers" and "Sanctuary" play off of one another like light and shadow. These dichotomies aren't a new thing for the trio, they're just a more cohesive representation of their sound. On their excellent 2015 release The Day I Had Everything, that interplay between light and shadow were drawn out to their extremes, which heightened their contrast. Here, they exist side by side.
Eple Trio, 5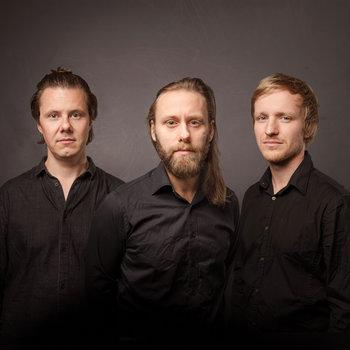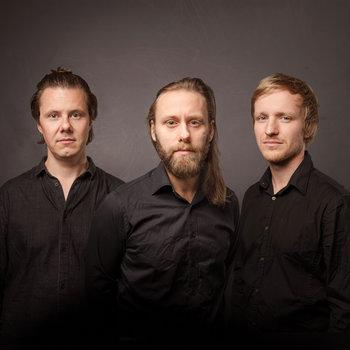 Merch for this release:
Vinyl LP, Compact Disc (CD)
The Norwegian outfit Eple Trio has been conjuring up their particular version of serenity for nearly 13 years, and their fifth album is proof that their talents in this regard are still on the upswing. On the track "Close Your Eyes," the trio operates between spikes of intensity and speed. Sigurd Hole creates a melodic fugue state with some bass arco. The piano of Andreas Ulvo operates in the sweet spot where Nordic jazz, ambient minimalism, and modern classical meet. With tiny bursts of rhythm, drummer Jonas Sjøvaag mimics the soothing rumble of thunder far off in the distance. All of these qualities come together for music made for quiet times in quiet rooms, just existing in the melody.
LAMA + Joachim Badenhorst, Metamorphosis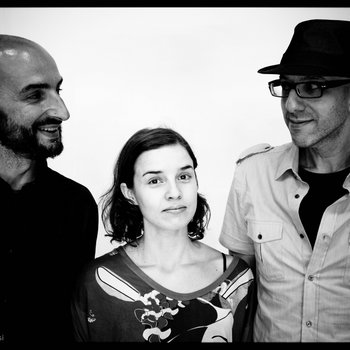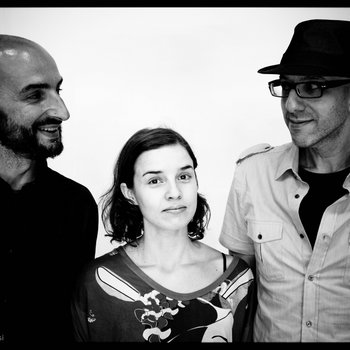 Merch for this release:
Compact Disc (CD)
It's a good idea to keep Susana Santos Silva on your radar. The trumpeter is equally capable of crafting a beautiful melody and annihilating it out of existence. This same advice can be applied to bassist Gonçalo Almeida, who is particularly talented at elevating undercurrents of tension to an omnipresent force. Drummer Greg Smith creates a dichotomy of ambience and gravity with his dual use of electronics and drums. As one, they're the LAMA trio, and with one voice, they find a way to express both a contemplative chamber jazz sound and one that's far more chaotic and dissonant. Clarinetist Joachim Badenhorst joins the trio for a second time (the first since 2015's The Elephant's Journey), and his willingness to get swept up in their hysteria rather than serve the role of considered balance plays a big part in why this seriously dense music is so thrilling and so free.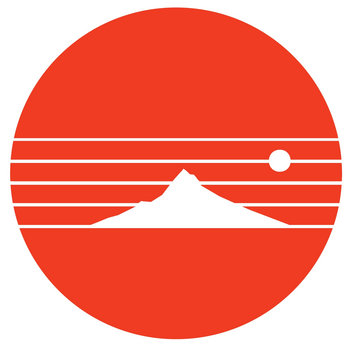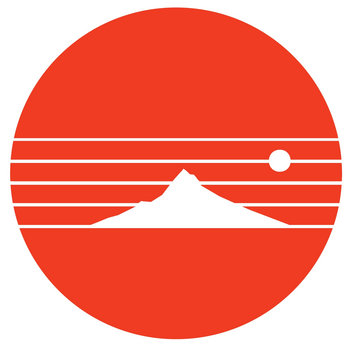 The Portland Jazz Composers Ensemble recently invited established and aspiring composers from the local scene to write material for them to perform, with one condition: all of those compositions had to include found sound passages recorded throughout the state of Oregon. The finished pieces were performed for a live audience at a local venue, Portland's Fremont Theater. Oregonophony, the recording of that event, presents the wondrous results. Jessika Smith's sprawling epic of classic big band, modern jazz, and indie-pop crossover is accompanied by the sound of trains and city streets, and played through by mainstays of the Oregon scene like guitarist Ryan Meagher, drummer Ken Ollis, and trumpeters Thomas Barber and Douglas Detrick. There are five extended pieces in all, and each possess a big vision, a wide horizon, and a wingspan to reach it.
Merch for this release:
Compact Disc (CD)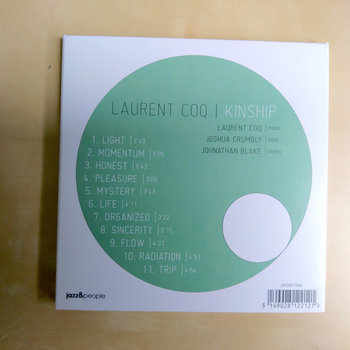 Laurent Coq likes to perform short stories. His pieces don't take much time to develop plot, often making a beeline to the denouement after a quick introduction and character rundown. But the imagery generated by the pianist is sharp and crisp and vivid, and Coq is able to make a lot happen in a very short interval. This was the case with his 2012 release Rayuela, an album based on and inspired by a novel of the same name. It is no different with Kinship, which is driven only by Coq's imagination and his original compositions. Helping that vision manifest is his trio with bassist Joshua Crumbly and drummer Johnathan Blake.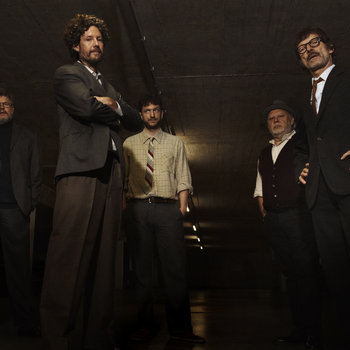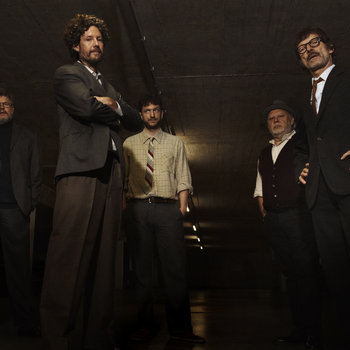 Merch for this release:
Compact Disc (CD), Vinyl LP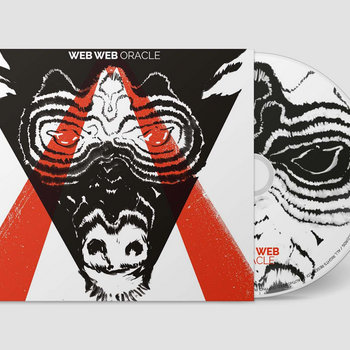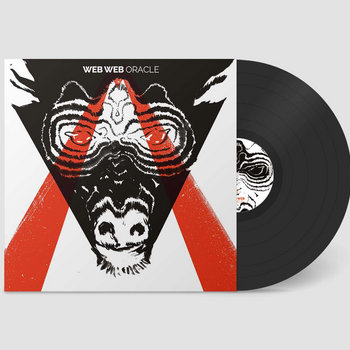 The quartet Web Web references the classic Detroit label Strata East, which was responsible for some of the better 1970s experiments in spiritual jazz and avant-garde. Their particular combination of influences resulted in a potent mix of euphoric joy and hardened edge. So it's no wonder that they're a timeless inspiration for new generations of jazz musicians to dive into. Web Web, a piano-sax-bass-drums quartet, doesn't restrict themselves to just one form of expression. The soulful track "New World Trinity" could fit in nicely on a playlist that featured Pharoah Sanders Thembi-era pieces, and the combo of deep introspection and intense melodicism of "Red Sunrise" harkens back to the live recording sessions of Clifford Jordan's Magic Triangle. But the heart of the album beats strongest with tracks like "Journey To No End," where the melody is a song on fire and the tempo boils with the thrill and pain of life.
—Dave Sumner