BEST JAZZ
The Best Jazz on Bandcamp: October 2020
By Dave Sumner · November 05, 2020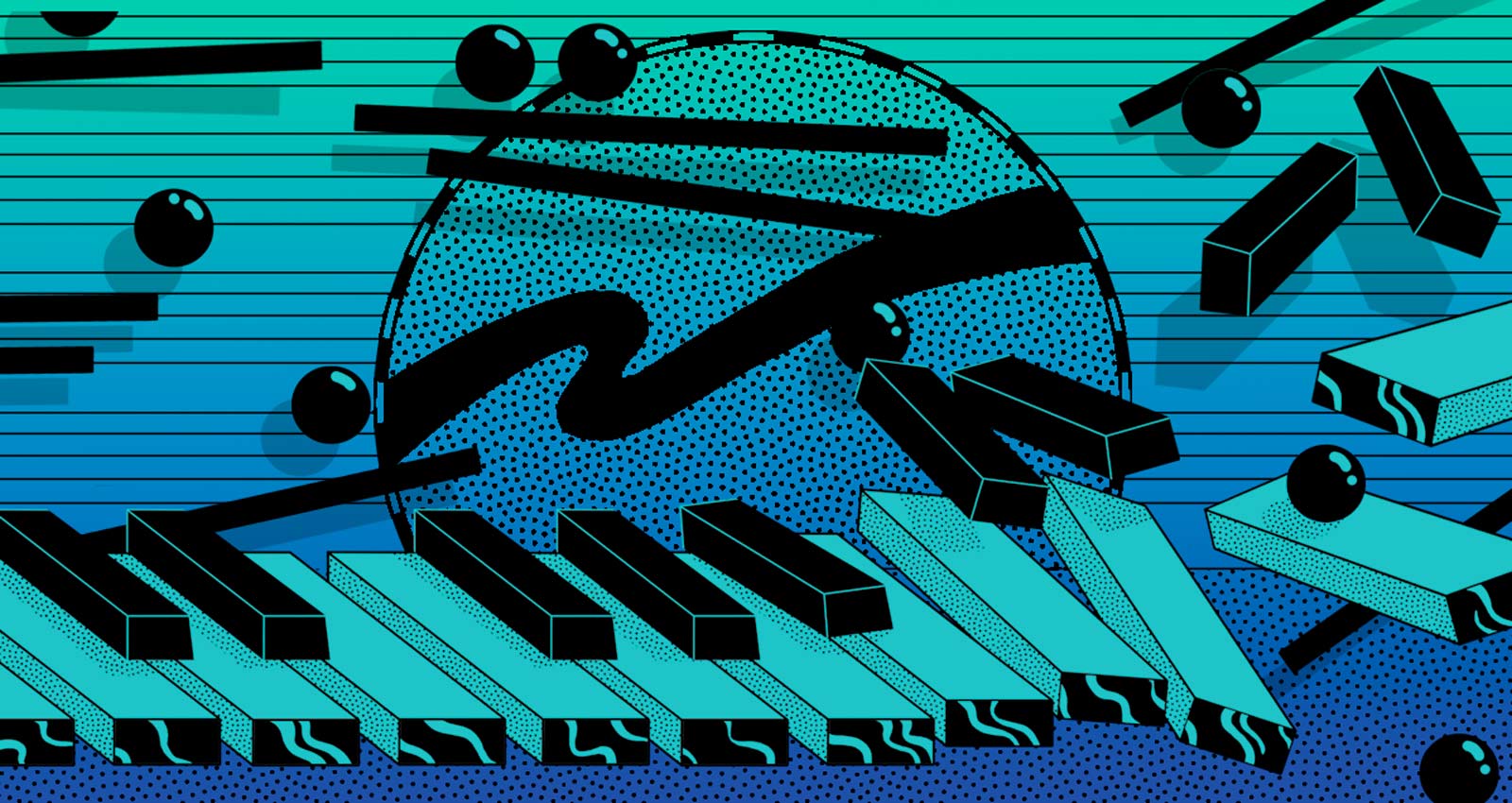 At some point during these monthly columns, you will read about an album that makes a liar out of me. You see, I am supposed to be bringing you the best jazz on Bandcamp; and yet every month, there is an album or three that bears little resemblance to what's typically thought of as jazz. But that is a defining characteristic of the modern jazz scene—that musicians who came up through the jazz tradition are expanding their creative horizons to express themselves with music that leaves the traditional sounds of jazz far behind, and the theory and practice of jazz is simply one of many ingredients that come together to form an uncategorizable sonic experience. This month's column is dominated by those kinds of albums. I have never been a bigger liar than I will be in this column.
Merch for this release:
2 x Vinyl LP, Compact Disc (CD)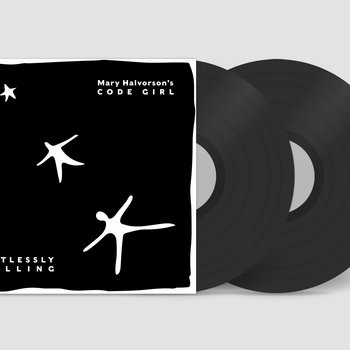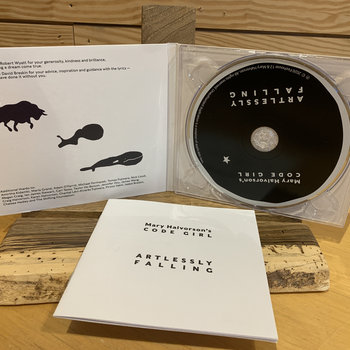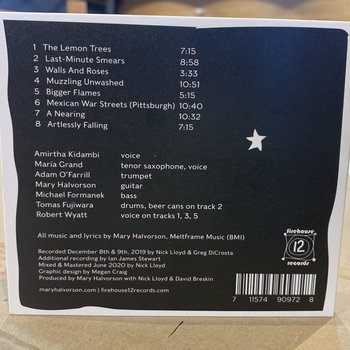 In a modern jazz scene where more musicians are shedding expectations and carving out new territories all their own, Mary Halvorson remains unique. Arguably possessing the most distinct sound of any one musician on her instrument, the guitarist has rolled out one singular work after the next. And no matter the configuration of musicians on any one of these sessions, her guitar stands out—particularly in the way it snaps into place when embarking on novel paths. On her latest album, which includes contributions from Robert Wyatt, vocalist Amirtha Kidambi, tenor saxophonist María Grand, trumpeter Adam O'Farrill, bassist Michael Formanek, and drummer Tomas Fujiwara, Halvorson continually shapes pieces that remain forward-thinking. And yet, when it all shakes out, the lasting impression is one of song rather than exploration. If this is your intro to Halvorson's music, then your next step should be her excellent 2013 release Illusionary Sea, which will provide a nice side-by-side comparison of approaches to her latest.
Merch for this release:
Vinyl LP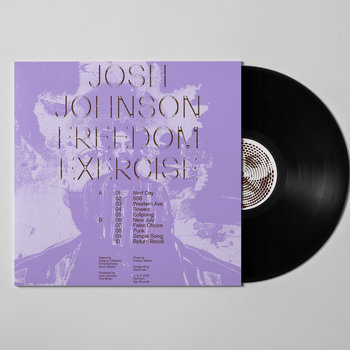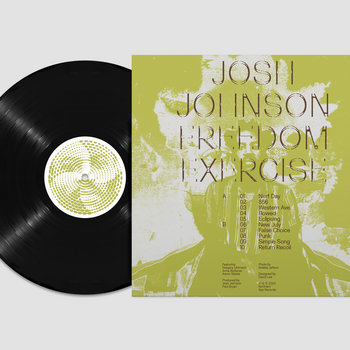 "Revelatory, but not all that surprising," would be an understandable response to the debut from Josh Johnson. The multi-instrumentalist has had an impressive run of contributions to recordings by Makaya McCraven, Jeff Parker, Josh Nelson, Jeremy Cunningham, Marquis Hill, Mark de Clive-Lowe, and the Chicago Underground Quartet—none of whom anchor themselves to any one particular genre, and all of whom push genre borders out into new sonic territories. That Johnson thrives under experimental, forward-thinking conditions should provide all the context you'd need for his debut as session leader. And yet, that still isn't sufficient preparation for the mesmerizing spell of modern jazz, electronic music, and post-rock on Freedom Exercise, or how its perpetual state of metamorphosis pulls the listener's attention between being captivated by individual moments, and marveling at the manifestation of changes between each of them.
Merch for this release:
Compact Disc (CD), Vinyl LP,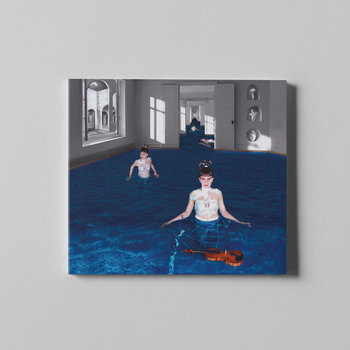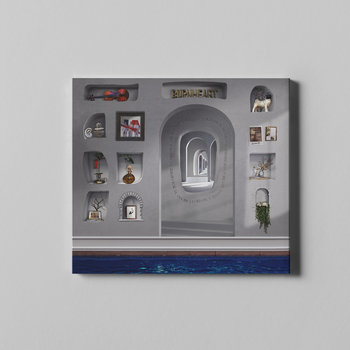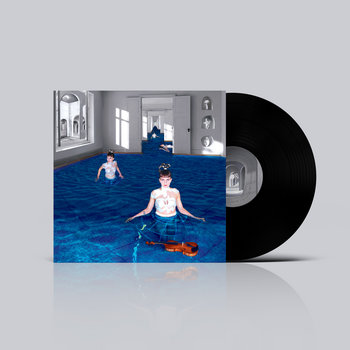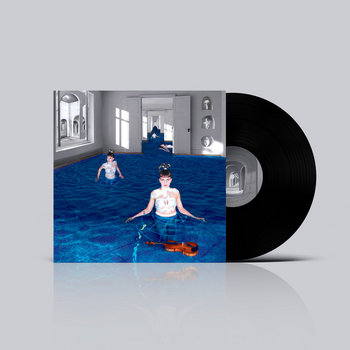 Modal jazz is back in fashion these days (not that I'm complaining), but it's being dressed up in styles that reflect the diversity and abandon of the modern scene. This session from Johanna Burnheart is a case in point. The violinist infuses her music with a heavy dose of electronics, and the harmonic effect that results causes melodies thick as moonbeams to grow hazy and dissipate just before you can reach out and touch them. There's also plenty of synthesizer action, plus Wurlitzer, bass, drums, and percussion, all of which coalesce around Burnheart's violin for one of the more intriguing albums among the October releases.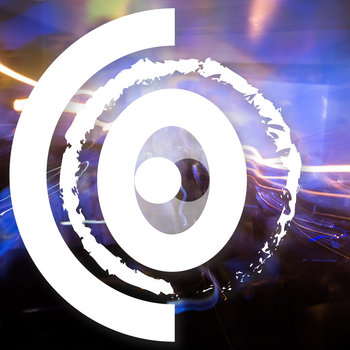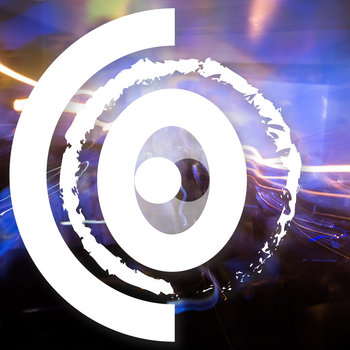 Merch for this release:
Vinyl LP, Compact Disc (CD)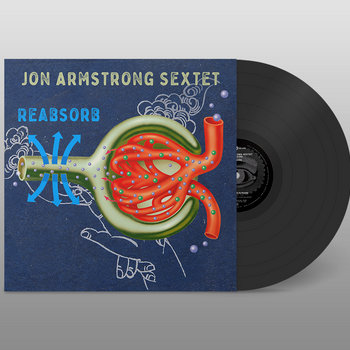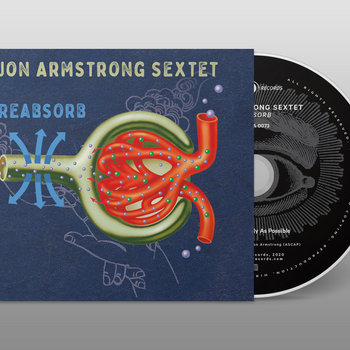 Jon Armstrong's latest is a two-part experience. First comes the prelude to the storm—the threat of chaos that sparks an electricity in the air, and in the hearts of anyone within the range of the grey clouds amassing overhead. Part two is the storm itself; first, a gentle shower, and then rising up to a fierce downpour of crescendos. Sprinkled throughout are the brief, rapturous pockets of tranquility that mark the passing of the storm. The tenor saxophonist weaves together contributions from trumpeter Dan Rosenboom, trombonist Ryan Dragon, pianist Joshua White, electric bassist Benjamin Shepherd, and drummer Tina Raymond into something with an emotional rise, something with gravitas. And a big reason for my excitement at bringing up Reabsorb in this column is that I also get to recommend Armstong's 2016 release Burnt Hibiscus, which brings together modern jazz, chamber, Indian classical, and surrealist poetry, and was not only one of the very best releases of 2016, but a couple-few decades from now, I believe it will also be viewed as a modern jazz classic. It's brilliant.
Travis LaPlante & Yarn/Wire
Inner Garden
Merch for this release:
Compact Disc (CD)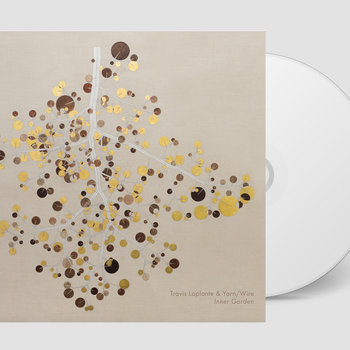 Some albums are so strong in their perspective that the music's imagery transforms the listener's surroundings into something magical. And then there are those albums that express themselves as a reflection of their creator's personality, swooping the listener up and saying, "Hey. You're coming with me." The collaboration between tenor saxophonist Travis LaPlante and the quartet Yarn/Wire falls into the latter category. There are those mornings where everything feels like it's just too much—maybe because Saturday night kept on going 'til dawn, or maybe because 2020 is sick in the soul—and you just need to be taken somewhere serene and comforting to be reminded that there is still beauty in the world. Inner Garden is that album. Even those moments where the volatility spikes feel like mere precursors for the next dose of tranquility.
Merch for this release:
Compact Disc (CD)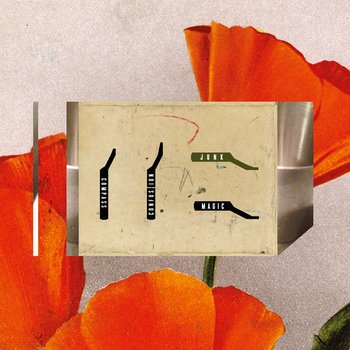 Compass Confusion is one of those recordings that makes a liar of me. I should be recommending this album to fans of Brian Eno and Cluster: It's ambient and minimalistic, and it floats its melodies across tides of electronic effects. But to be a fan of the modern jazz scene is to be just as invested in the creative arc of the musicians, from traditional to modern to something beyond, as you are in the particular sonic qualities traditional to that medium. Craig Taborn has a curious talent for making chaos abide by his instructions—it's always intriguing, whether it's applied to a post-bop session, an avant-garde experimental work, or something far beyond, like his Junk Magic project. Tenor saxophonist Chris Speed, violist Mat Maneri, bassist Erik Fratzke, and drummer (both acoustic & electronic) David King round out the Junk Magic ensemble.
Merch for this release:
Vinyl LP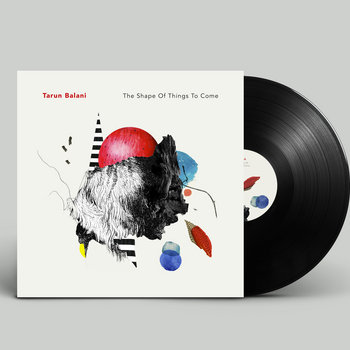 Even the poignant moments on The Shape of Things to Come have a dramatic personality. The latest from Tarun Balani makes one big statement after the next; it shouts to the sky, sets off fireworks on the horizon, and replicates the grumble of the earth as it shifts beneath your feet. Soloists are allowed to wander far and wide—hell, it sounds like Balani requires them to do so. The drummer leaves plenty of space for his quartet members to stretch out, and trumpeter Adam O'Farrill, pianist-keyboardist Sharik Hasan, and guitarist Olli Hirvonen take full advantage of that freedom. Also, it's a nice opportunity to hear something from India's burgeoning New Delhi scene.
Merch for this release:
Vinyl LP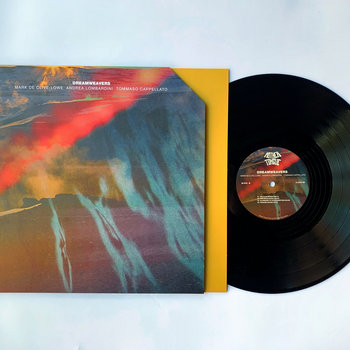 On Dreamweavers, Mark de Clive-Lowe switches between piano, Fender Rhodes, and synths. Sometimes, the music sounds like the rain patiently falling; other times, it's like drifting across the surface of the storm clouds. Each tune has a melody you can sink your teeth into, and as you might expect from a de Clive-Lowe production, there's no shortage of grooves. Andrea Lombardini is of like mind for this project, switching between electric and double bass. Tommaso Cappellato is a drummer by trade, but his specific percussion choices throughout sync nicely with the Dreamweavers vision.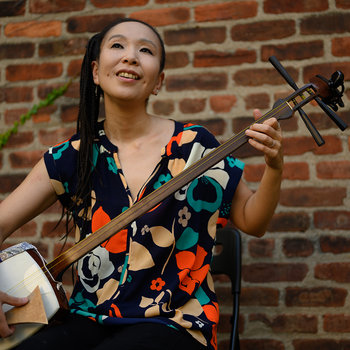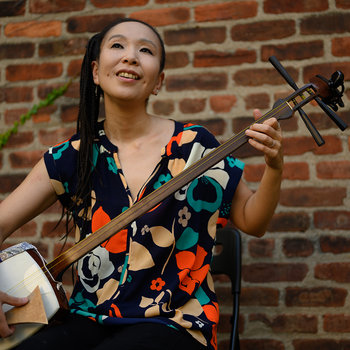 Merch for this release:
Compact Disc (CD)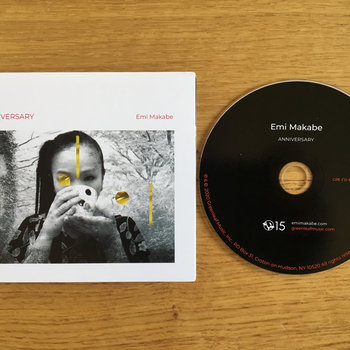 Emi Makabe's communion of modern jazz and Japanese folk makes for an auspicious debut. Breezy and light, yet always remaining grounded, the vocalist and shamisenist (a three stringed traditional Japanese instrument) infuses each melody with a natural tunefulness that patiently blossoms into grander shapes and imagery. Makabe's quartet on this session includes pianist Vitor Gonçalves (who also adds accordion), double bassist Thomas Morgan, and drummer-vibraphonist Kenny Wollesen. As autumn stretches into winter, and the days grow shorter, this is the kind of music you need to ease yourself through that transition.
Chad McCullough
Forward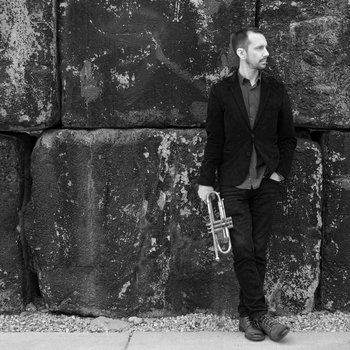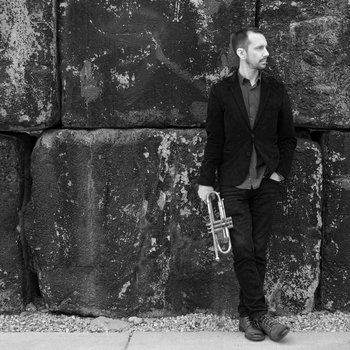 Merch for this release:
Vinyl LP, Compact Disc (CD),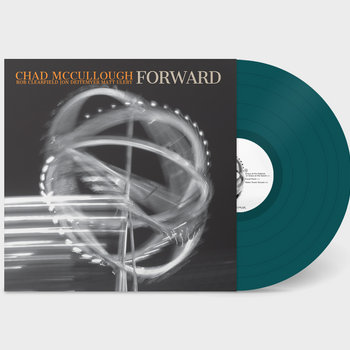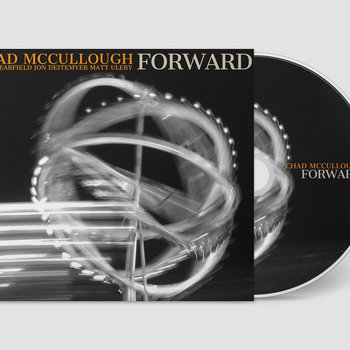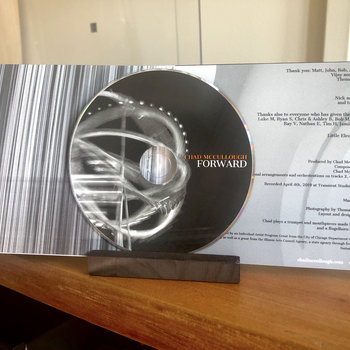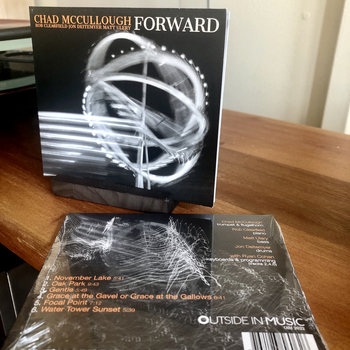 Chad McCullough crafts his music as if it were meant to be carried delicately upon the breeze. His melodies are vibrant, yet understated, and their strength is similar to the way that a few carefully chosen words can summon a universe of meaning. The trumpeter has displayed that quality on a number of excellent sessions with pianist Bram Weijters, and he brings the same to this quartet date with pianist Rob Clearfield, bassist Matt Ulery, and drummer Jon Deitemyer (plus some orchestration by Ryan Cohan).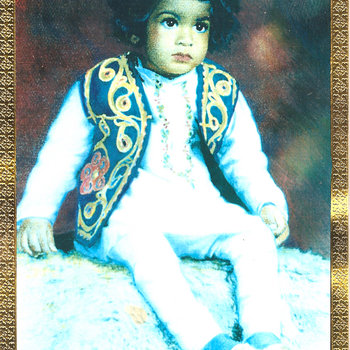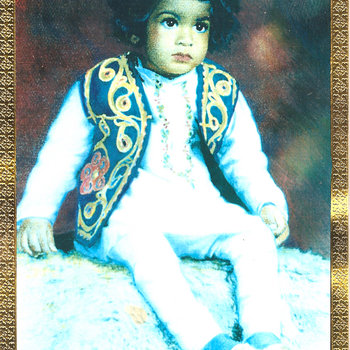 Merch for this release:
Vinyl LP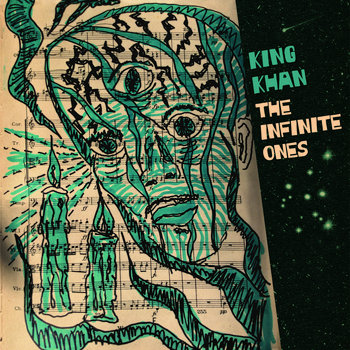 This is cosmic jazz that occasionally goes to ground as it explores the galaxy. Gritty blues, Motown grooves, and the shake and stomp of rock 'n' roll are the catalyst for melodies that flicker like stars, for harmonies with a strong gravitational pull, for insistent rhythms that leave their imprint, and for an overall approach that's downright celebratory. The King Khan ensemble includes members of Calexico, Younger Lovers, The Mojomatics, and Marshall Allen & Knoel Scott of the Sun Ra Arkestra and Ben Ra; the final product is that much richer thanks to that blend of backgrounds and perspectives.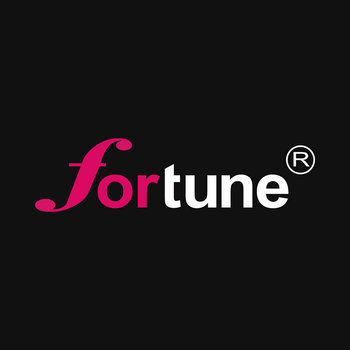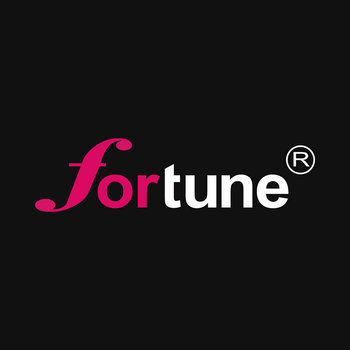 Just before the pandemic began shutting things down, the quartet of trumpeter Rasul Siddik, tenor saxophonist Borys Janczarski, double bassist Michał Jaros, and drummer Kazimierz Jonkisz got on stage at the Warsaw venue 12on14 Jazz Club, and ripped into classic pieces by Mingus, Tyner, Cherry, Henderson, and Shaw. They played 'em like they breathed 'em—like they worshipped the music and the musicians who gave the works life. The quartet plays with raw energy, loose and off-the-cuff, coalescing around familiar melodies and phrases that bring the past right into the present. I'm a sucker for a rendition of McCoy Tyner's "Contemplation," but their take on Mingus' "Self-Portrait in Three Colors" may just be the highlight of the recording.
Simon Moullier comes off like he's on a mission, determined to follow the path of each melody so he can see exactly where and how far it's meant to go. That's not to say his debut is a sprawling exploration of his creative universe—most of these pieces are tightly focused, even when the vibraphonist introduces a bit of randomness into the mix. But there's rarely a time on Spirit Song when the cadence isn't exerting its will upon the procession of things. This alone brings plenty of enjoyment, but the fact that Moullier switches things up on balafon, synths, and percussion just adds a dynamic element to an album that already had plenty to offer.
Merch for this release:
Compact Disc (CD), Vinyl LP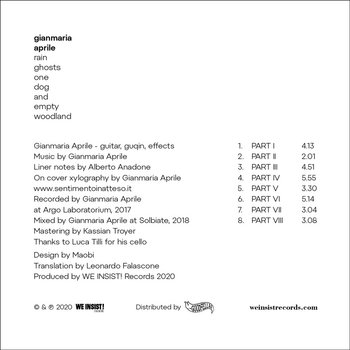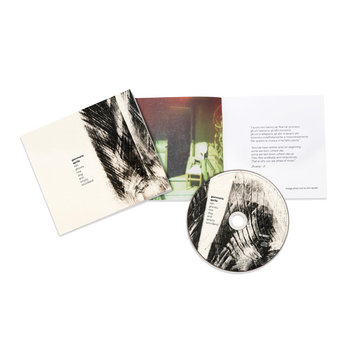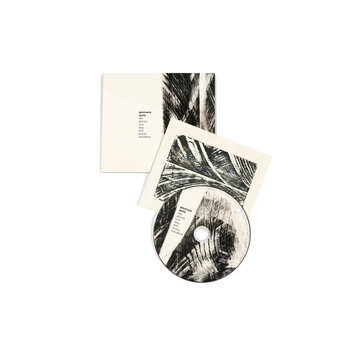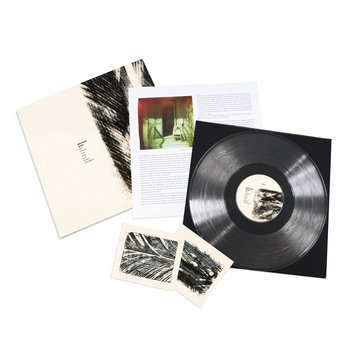 This solo session from Gianmaria Aprile has some serious allure. Using a guitar, a guqin (a seven-stringed traditional Chinese instrument), loops, and effects, Aprile concocts a heady mix of ethereal melodicism that sometimes materializes as a thick sunbeam, and other times just slowly fades into dreams. Highly recommended for fans of Bill Frisell's solo guitar and loops creative phase. This is music for when the sun is beginning to rise, and you want songs that will blend in with the morning stillness, not shatter it.