BEST JAZZ
The Best Jazz on Bandcamp: November 2020
By Dave Sumner · December 03, 2020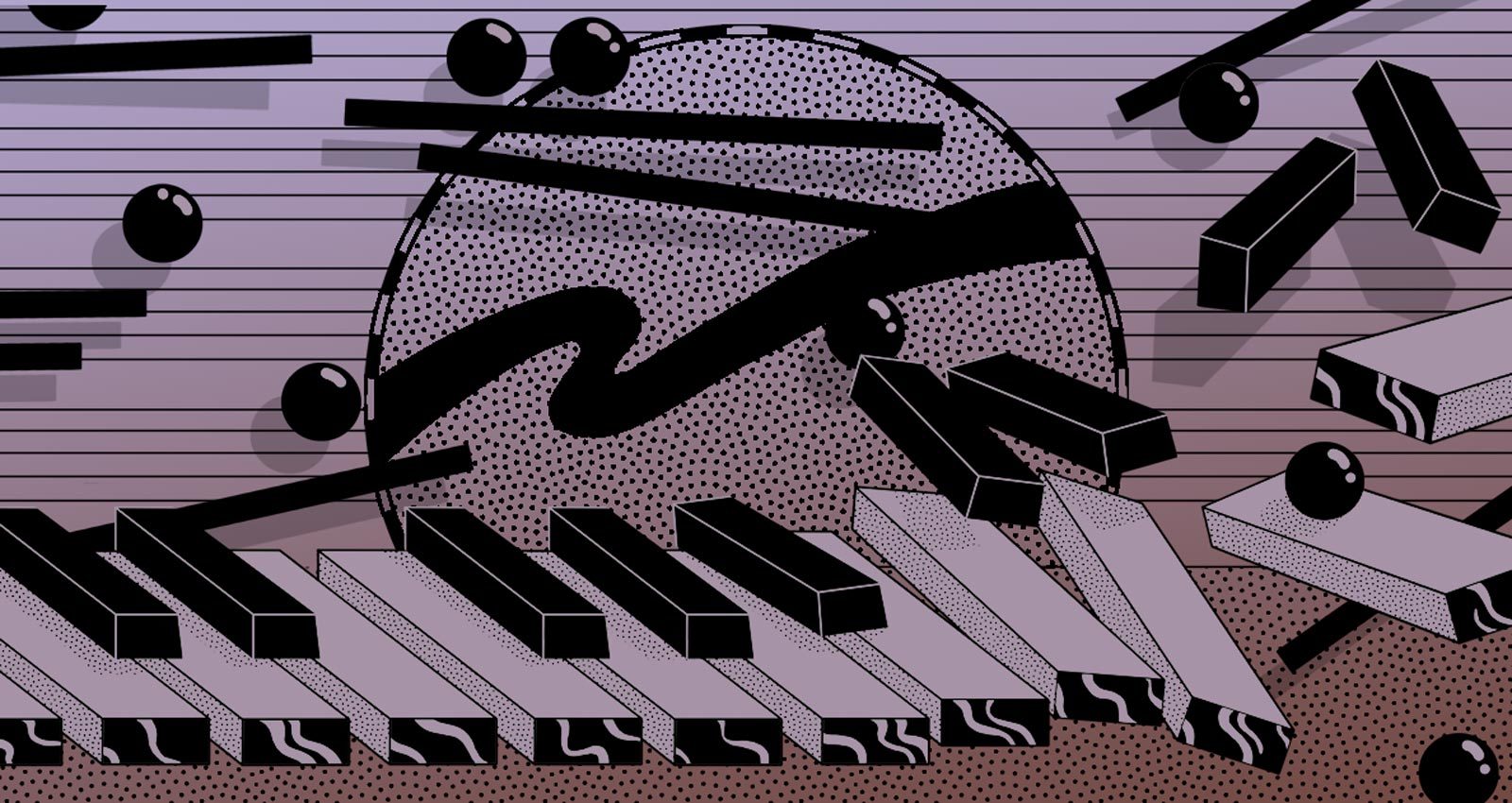 The obvious theme for the year's home stretch would be how improbable it was that 2020 could match 2019 in excellent jazz releases. Last year was, arguably, the modern era's 1959—the mark of a new golden age in jazz. Having spent most of the year denied of our refuges, indoors and away from loved ones, it begs the question: Did the music mean more because of that isolation? Did we grasp hold of it tighter so that it would fill the vacuum left in the pandemic's wake? And because of that, does the music of 2020 feel like it shines that much brighter? Those questions are for each of us to answer individually. However we choose to respond, there's no room for doubt that the music of 2020 came to us when we needed it most. Here are some of the latest examples.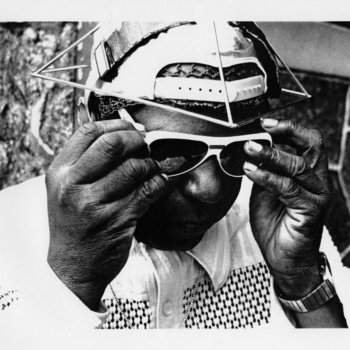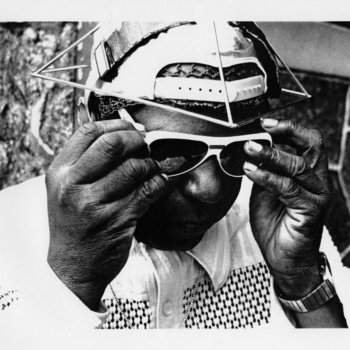 Merch for this release:
2 x Vinyl LP, Compact Disc (CD), Vinyl LP, Bag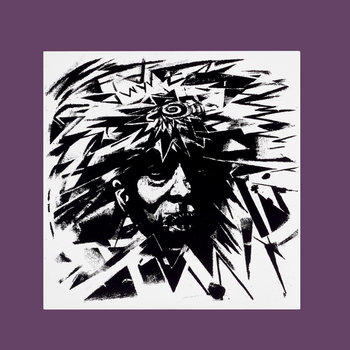 It's been nearly 20 years since the last new Sun Ra Arkestra recording, but Swirling demonstrates quite vividly that the silver thread connecting the group to their past is sturdy as ever, and that their music is just as essential to the current day. Under the direction of long-time member Marshall Allen, the Arkestra offers up music abounding with life, accompanied by the hope that life never ends. In some ways, the Arkestra proves that it never has to.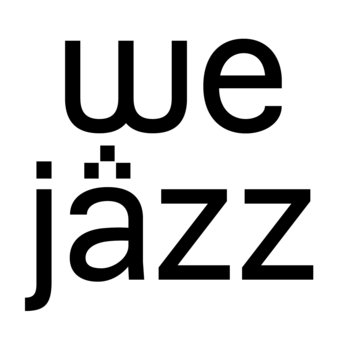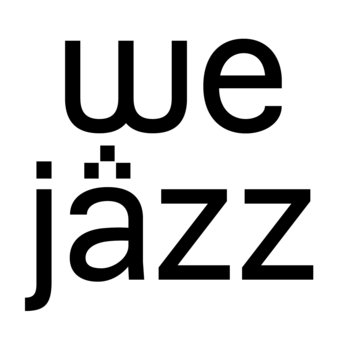 Merch for this release:
Vinyl LP, Compact Disc (CD)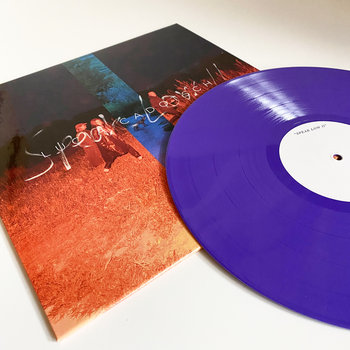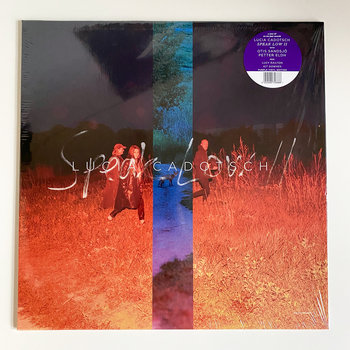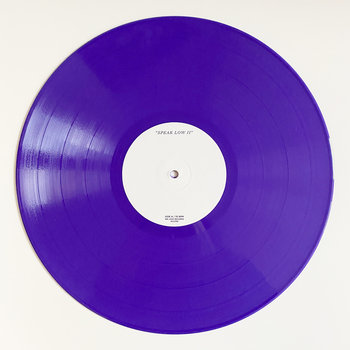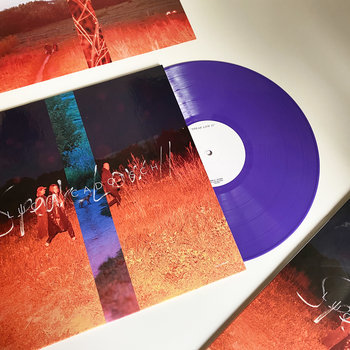 There's a special allure to Speak Low, the trio consisting of vocalist Lucia Cadotsch, tenor saxophonist Otis Sandsjö, and double bassist Petter Eldh. Their initial foray in 2016 was an enchanting replication of the aesthetic of smoky clubs and the clink of ice in whiskey tumblers—a cool jazz trio approximating the sound of moonlight, channeled through jazz standards and rearranged for the modern age. Thankfully, they've returned with more of the good stuff. They are joined for this session by the Tricko Tareco duo of Hammond organist Kit Downes and cellist Lucy Railton.
Merch for this release:
Vinyl LP, Compact Disc (CD)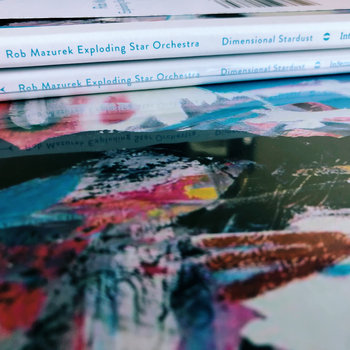 A great many of Rob Mazurek's recent projects have been less structured, favoring an abstract formlessness, where nuanced drones and raw, unleashed melodicism forever expanded outward. His newest release with the Exploding Star Orchestra is a reminder that Mazurek is capable of creating meticulously orchestrated universes. Dimensional Stardust offers cadences with a modern jazz bounce and flawless harmonic twirls into symphonic territory. It's also jam-packed with contributions that stretch back to Mazurek's Chicago days, with its stellar line-up of flutist Nicole Mitchell, guitarist Jeff Parker, trumpeter Jaimie Branch, vibraphonist Joel Ross, Mikel Patrick Avery, cellist Tomeka Reid, drummer Chad Taylor, bassist Ingebrigt Håker Flaten, Macie Stewart, pianist Angelica Sanchez, John Herndon, and vocalist Damon Locks.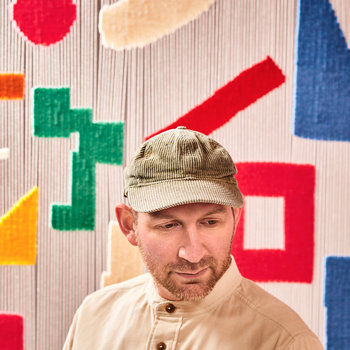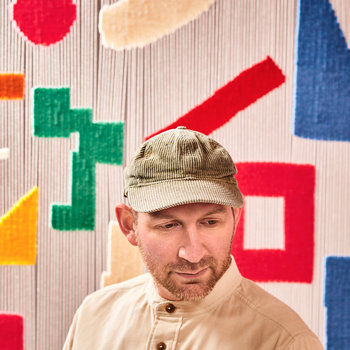 Merch for this release:
Compact Disc (CD), , 2 x Vinyl LP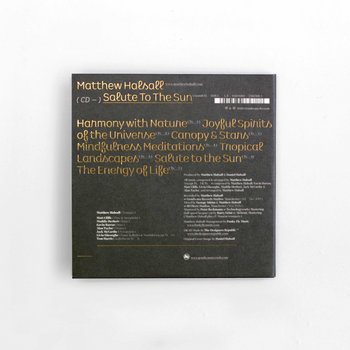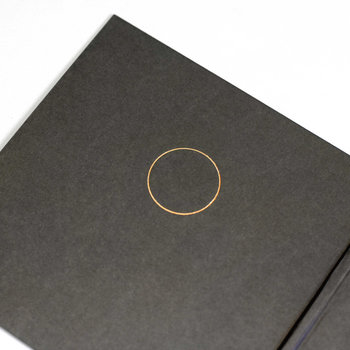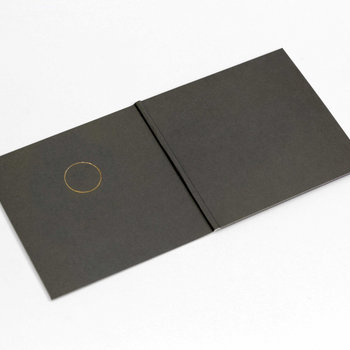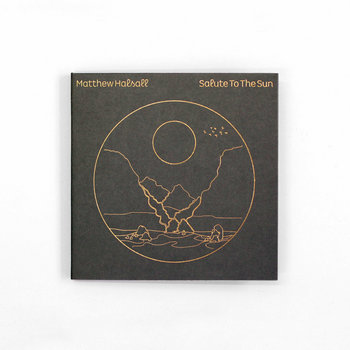 Matthew Halsall is a prime example of the way the modern jazz scene can be both old and new, with roots that dig deep into its history as it branches out to tomorrow. The trumpeter's modal stylings echo the sound of '60s late-night jazz clubs, where a laid-back exhalation of melody is the stuff of moonlight and the gentle, insistent cadence of crickets syncing up with the twinkling of stars. His spiritual jazz excursions, on the other hand, reflect the modern-day approach of seeking communion with the spirits of the earth at least as well as the residents of a heavenly plane. But Halsall's music isn't some flash point of past and present. As his Salute to the Sun poignantly illustrates, the timeline of jazz is a communion of expressionism, not a dividing line of visions. On this session, the trumpeter is joined by wind instrumentalist Matt Cliffe, harpist Maddie Herbert, pianist Liviu Gheorghe, drummer Alan Taylor, percussionist Jack McCarthy, as well as long-time collaborator, bassist Gavin Barras
Merch for this release:
Compact Disc (CD), Sweater/Hoodie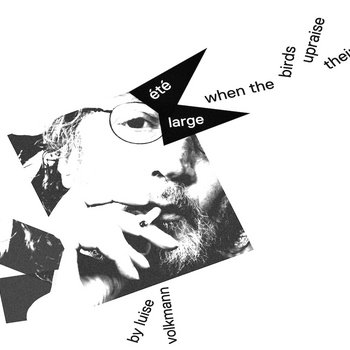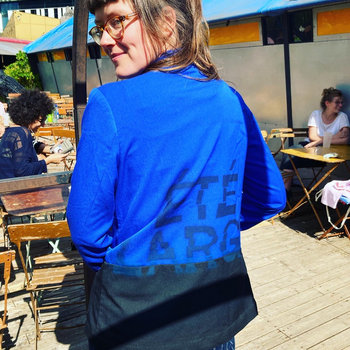 I could reference the artful chaos of Fire! Orchestra, the rambunctiousness of Skadedyr, the humor of Frank Zappa, the harmonic electric charge of Max Andrzejewski's Hütte und Chor, and the melodic absurdism of Kamikaze Ground Crew, and then maybe—maybe!—I'd get close to a description of this large ensemble release from Luise Volkmann. The alto saxophonist combines two vocalists, a cellist, pianist, a bunch of wind instruments, bass, and drums, and then lets them run wild. There's a thick streak of theatre in the presentation, and the music is the kind of insanity one should strive for.
Susan Alcorn Quintet
Pedernal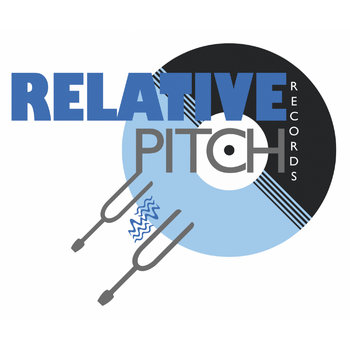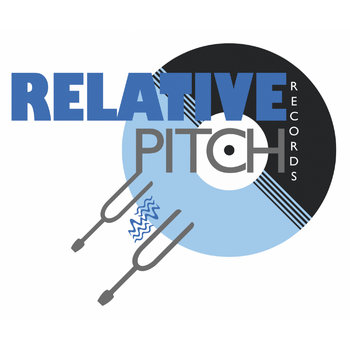 Merch for this release:
Compact Disc (CD)
The music here sounds like individuals scrambling through darkness before reuniting with their counterparts on a well-lit path, just before diving headlong into the murky depths yet again. The quintet of pedal steel guitarist Susan Alcorn, violinist Mark Feldman, double bassist Michael Formanek, guitarist Mary Halvorson, and drummer Ryan Sawyer dish out volatile, spasmodic cadences and opaque, hazy melodies. The music's intrigue lies is the collision of formlessness and structure, randomness and direction. It's always fascinating how an album with so many countless parts moving in crazy trajectories can generate melodies that border on catchy.
Pretty much every month that I write this column, I add a preamble explaining that to be a fan of the modern scene is to be as invested in the creative arcs of the musicians as in the specific sonic qualities of jazz—even when those artists head out to distant territories, far from a Blue Note records bop tune. Marquis Hill is a case in point. As he displayed on his 2011 debut New Gospel, the trumpeter can deliver a hard bop tune that would be right at home on a playlist next to works by Horace Silver and Donald Byrd. But that's just the starting point on a path that leads to Soul Sign, a rundown of the zodiac set to a fusion of modern jazz, hip-hop, spoken word, beat tapes, and groove music.
Even at its fiercest, there's a sense of calm that hovers over the sophomore release by Sisonke Xonti. The saxophonist explores staying home and being on the road, and that balance between wanderlust and nostalgia is the reason why fiery passages slip effortlessly into contemplative interludes and back again. The centerpiece is the four-part Migration Suite, a microcosm of Sisonke's vision that stands out on the recording, but not apart from it. This is a nice window into the Johannesburg, South Africa scene, with pianist Yonela Mnana, trumpeter Sakhile Simani, double bassist Benjamin Jephta, drummer Sphelelo Mazibuko, and percussionist Tlale Makhene rounding out Xonti's ensemble, plus a guest list that includes trumpeter Lwanda Gogwana.
Merch for this release:
Compact Disc (CD), Vinyl LP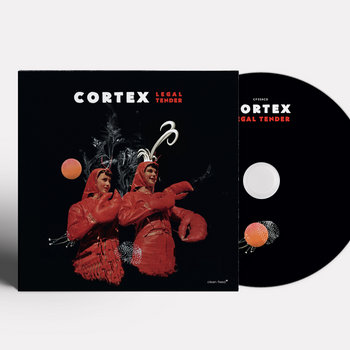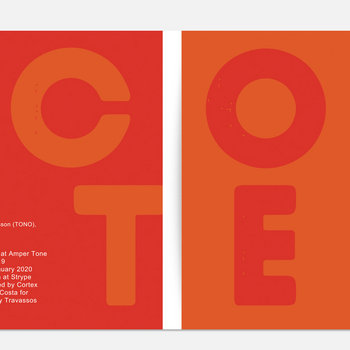 On their latest, the quartet Cortex, comprised of trumpeter Thomas Johansson, saxophonist Kristoffer Berre Alberts, double bassist Ola Høyer, and drummer Gard Nilssen, waver between raising fists and partying the night away. The punchy cadences and thrashing melodies have a volatility that could break toward either extreme, and it's not uncommon that the choice made on the album is 'both.' This is fun music with some fight to it. It's also your notification that Clean Feed Records has a Bandcamp page.
Ingrid Laubrock has two very different recordings out this month and both, in their own way, get to the heart of what makes the saxophonist and composer such an exceptional musician. The Stir Crazy Episodes are home recordings of improvisations with drummer Tom Rainey. In a sense, these duets represent the quarantine challenges of the pandemic era. The music is spasmodic, reflecting the way that cabin fever infects us all, but the music is also sublime, conjuring the moments when we realize that nesting at home, engaged in enriching activities, can sometimes be the best use of our time on this planet. The double-disc Dreamt Twice, Twice Dreamt, is Laubrock with both orchestra and small ensemble. Identical compositions are performed by both ensembles, and it's fascinating to witness how the distinct combinations of musicians alter the same pieces, and seeing where similarities emerge.
Adam Baldych, Vincent Courtois & Rogier Telderman
Clouds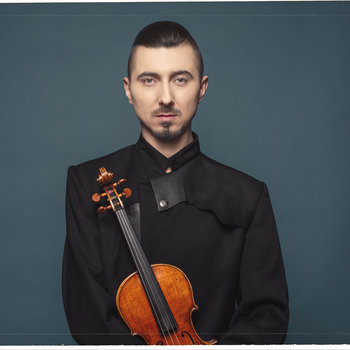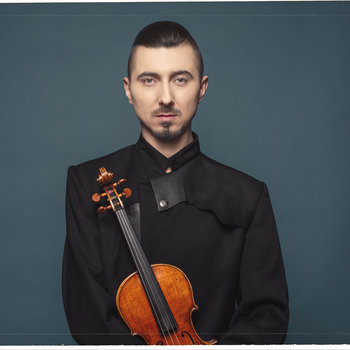 This is modern jazz with heavy doses of chamber and folk. This is music that captures the serenity of dawn, when the world has yet to wake up and a silent, respectful hush accompanies the rising of the sun. This is also music that mirrors the end of the evening, when nighttime electricity fades into a gentle hum of sleep. The trio of violinist Adam Baldych, cellist Vincent Courtois, and pianist Rogier Telderman have, individually, been responsible for some of the most serene music you'll find—as a trio, they amplify that talent exponentially. This is gorgeous music. It's also your notification that ACT Music has created a Bandcamp label page.
Berardi / Foran / Karlen
HAVEN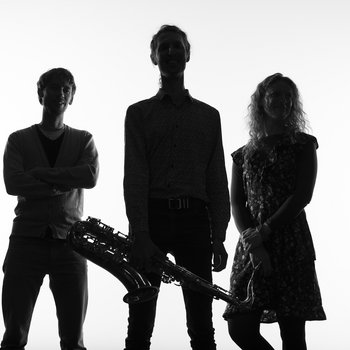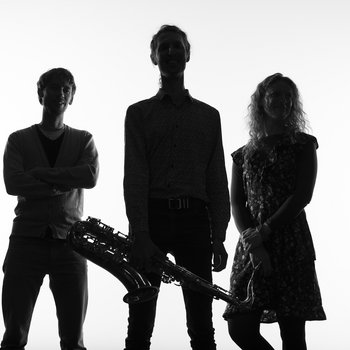 Merch for this release:
Compact Disc (CD), Sheet Music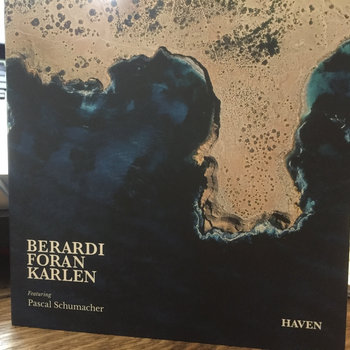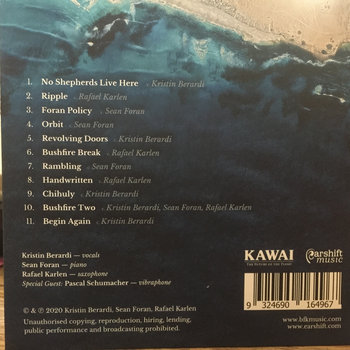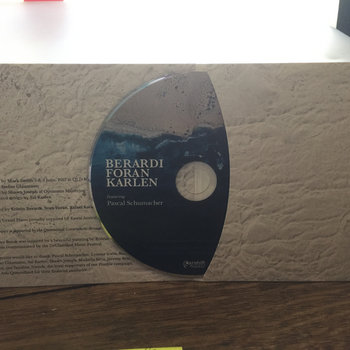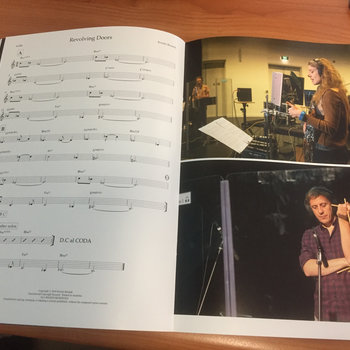 This album is a day spent lying in a grassy field, watching the clouds drift by. With their melodies, the trio of vocalist Kristin Berardi, pianist Sean Foran, and saxophonist Rafael Karlen give each of those clouds a distinct, lovely shape. Sometimes they cut swiftly across the horizon; other times, they hover just overhead, grey, promising that any rain that falls will be gentle. And like clouds, the individual members of the trio cross paths, enfold one another, and claim different patches of sky for their own. But even when their melodic paths chart different courses, they remain in sync. Pascal Schumacher (a personal favorite) guests on vibraphone, and his sound melts right into the trio's aesthetic. HAVEN is a reminder that there is a treasure of modern jazz originating out of Australia to be discovered.
Lee Konitz / Chris Cheek / Stéphane Furic Leibovici
Jugendstil II
Merch for this release:
Compact Disc (CD)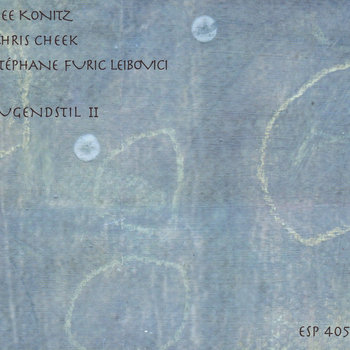 I miss Lee Konitz. The alto saxophonist passed away earlier this year, and I don't think I realized how much I listened to and loved his music until I was faced with the understanding that there would be no more of it. This fact is especially tragic considering that his recent music was as vibrant as it ever was, and that each new collaboration with musicians on the modern scene was another opportunity to experience his sound from a new perspective. As much as it still warms my heart to put on some of Konitz's music from his '50s/'60s bop and cool blue phases, and as much as it engages my brain to hear his varied explorations when he left bop behind, I find his later work so much more absorbing. Perhaps the fragmented expressionism of the modern scene, where the unexpected is the norm, was the quality that illuminated the heart of Konitz's sound—his way of transforming a simple melody into a life-affirming gesture. Just hitting Bandcamp this month, this 2009 trio session with tenor saxophonist Chris Cheek, and double bassist Stéphane Furic Leibovic is a case in point. No different, this 2019 session released just a few months before his passing.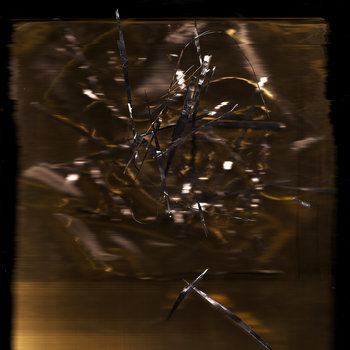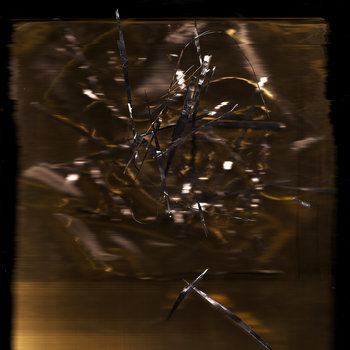 The off-the-cuff melodies and lazy Sunday cadences of Tom Csatari's Uncivilized ensembles possess an immensely charismatic appeal. In the same way that a casual remark can be surprisingly poignant, Csatari's rotating cast of musicians, time after time, phrase things just so, pulling all of it off with a seemingly effortless ease. The Garden project takes live performance material and gives it the collage treatment—and, thankfully, retains every bit of its charm. Trumpeter Jaimie Branch sits in for the album's second half, which is a nice treat; she snaps right into place with Csatari's folk-ish styling of psychedelic jazz, touching on an eccentric array of works by Lee Morgan, Elliott Smith, and Joni Mitchell, as well as the Twin Peaks Theme.