BEST JAZZ
The Best Jazz on Bandcamp, May 2023
By Dave Sumner · June 13, 2023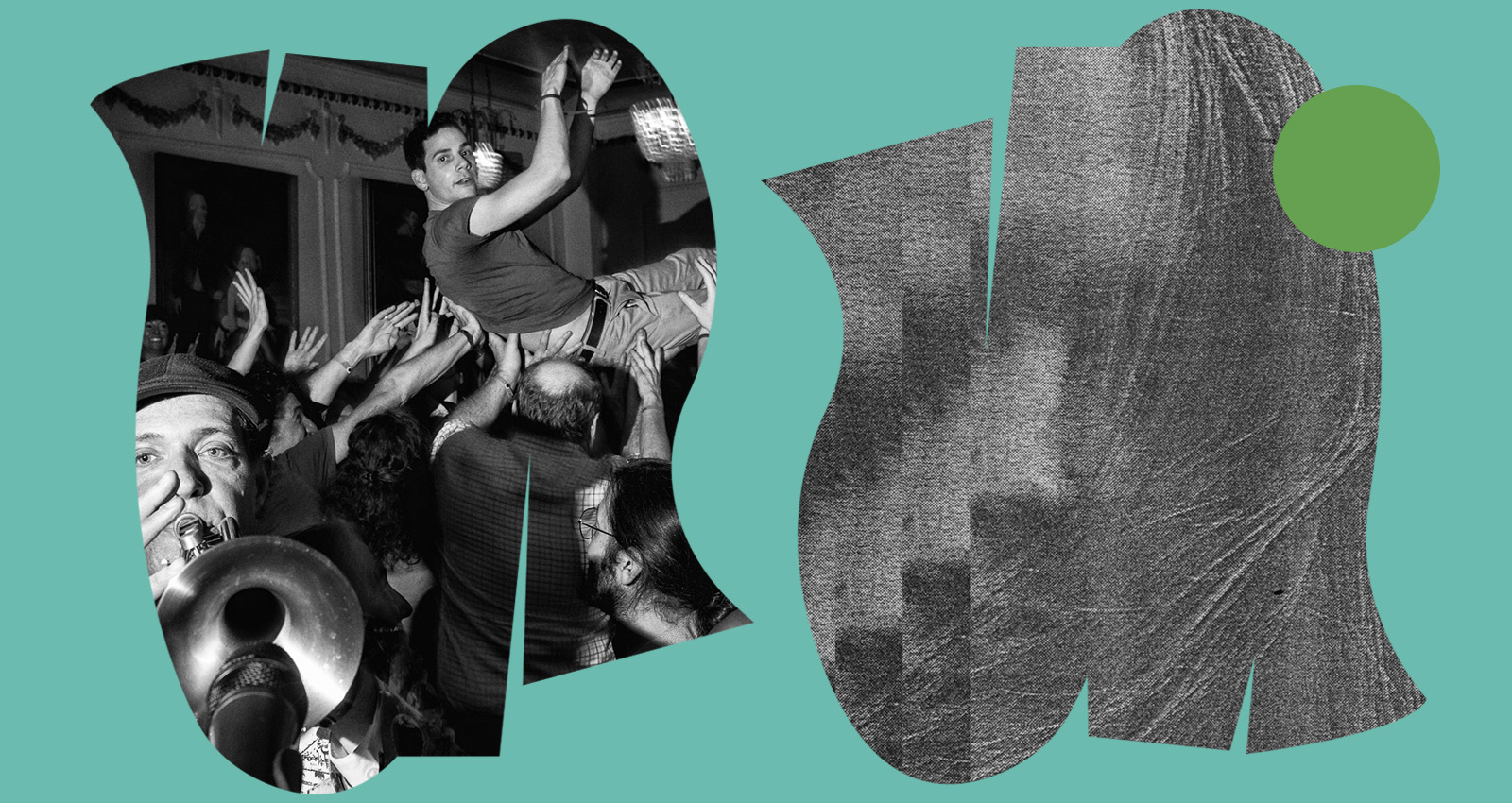 In this month's column, jazz is an all-encompassing force, absorbing influences, forging bonds, and inciting connections. The scenarios presented in this month's selections aren't typical or expected, either as a measure of influences, instrumentation, backgrounds, or approaches. And yet, ultimately, it all comes together in ways that delight and surprise, seemingly logical and spurring the question of why it hadn't happened sooner. Jazz as Universal Language is not a new concept, but this month's column is the freshest example yet of why it's so true. Let's begin.
Merch for this release:
Compact Disc (CD)
There are times during a Henry Threadgill recording where one might grow suspicious that it's not the product of compositional experimentation but, instead, the result of the composer conjuring elemental forces and guiding them into action. The Other One, recorded live in 2022 with a 12-piece ensemble, is a case in point. Expected trajectories are shattered when the ensemble stops on a dime and transitions into seemingly unrelated imagery that, strangely, seems like a natural landing spot. A melodic image fills in half the picture, only to reveal in subsequent developments that the 'half' was merely a tiny facet of a much greater whole. Rhythmic dialog creates a lexicon on the fly that echoes languages old as the music's roots. The music is both strange and normal, surprising and relatable, old and new. No matter how much we celebrate the music of Henry Threadgill, it's still not enough.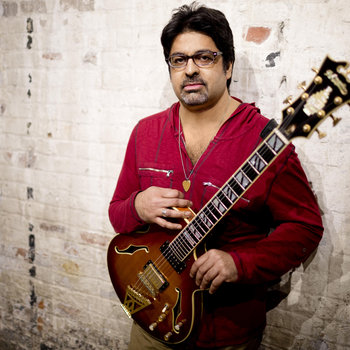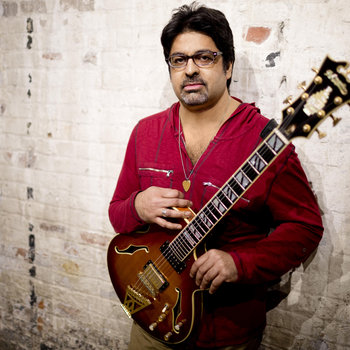 Merch for this release:
Vinyl LP, Compact Disc (CD)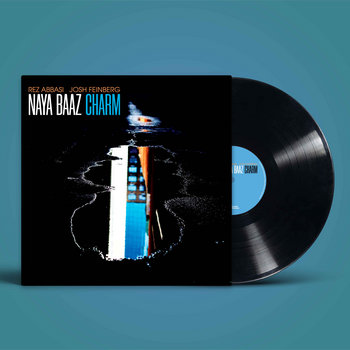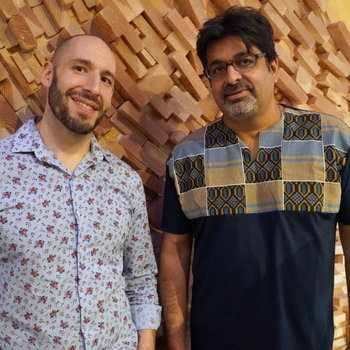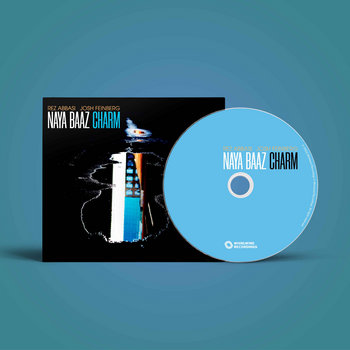 There's a chameleonic quality to the swirls of music that coalesce around this session. The foundational influences of old-school and modern jazz; Indian classical music and that of South Asia added to the instrumentation of sitar; five-string cello; electric and acoustic guitars; and percussion—everything is informing everything else, and the changes from one piece to the next on Charm adapt to the voice of the musician expressing it. Different voices exist both separately and as one. It's an intriguing characteristic, pulling the listener in with the very first notes and never letting go. Guitarist Rez Abbasi, sitar player Josh Feinberg, cellist Jennifer Vincent, and drummer Satoshi Takeishi are responsible for this immensely enchanting music.
Kate Gentile & International Contemporary Ensemble
b i o m e i.i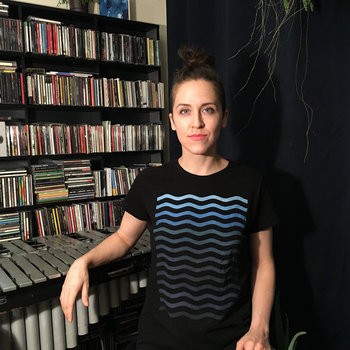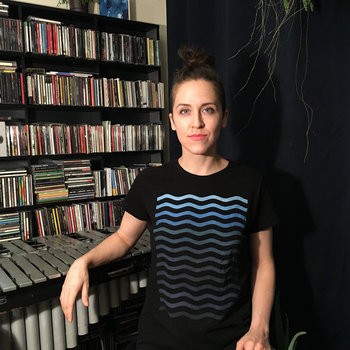 Merch for this release:
Compact Disc (CD)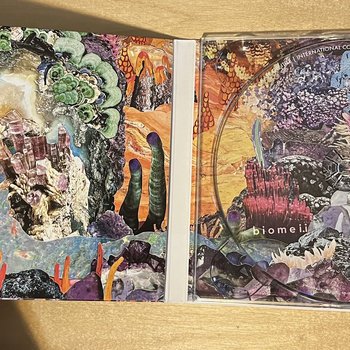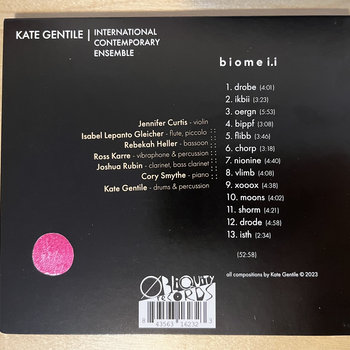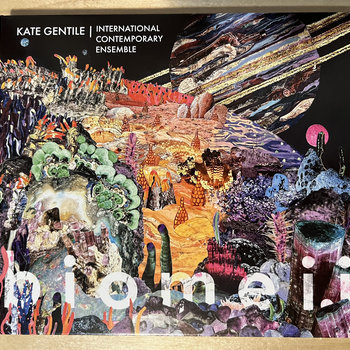 Kate Gentile's 13-part suite brings a sense of the melodious and the logical to borderline chaotic, asynchronous moving parts. Strings, wind instruments, percussion, and piano behave as motion without form, insinuating a sense of structure only during those fleeting flashes of harmony where everything seems to come together—everything in its right place. The drummer-percussionist has a track record for unconventional sounds presented in unconventional ways, but never quite with the resounding statement it does on her latest. I rarely, if ever, mention album cover art, but not bringing attention to the amazing artwork on this recording would be criminal.
Merch for this release:
2 x Vinyl LP, Compact Disc (CD)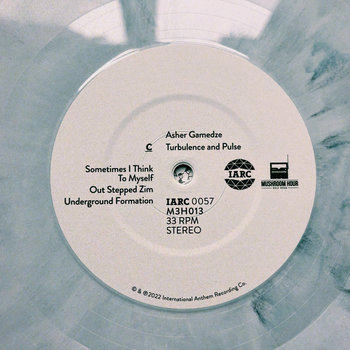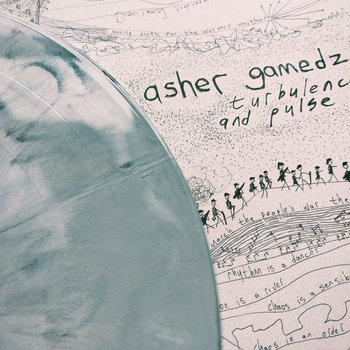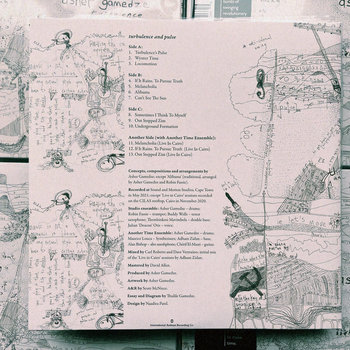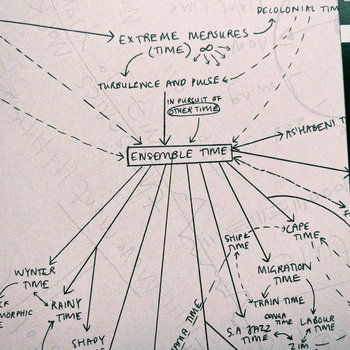 There's an immediacy to this music, a sense of universal relevance. This can be directly attributed to the parallel Asher Gamedze draws between music and politics, collective improvisation and society, and the way in which time can be wielded as a tool to either free or imprison any one person or group. On Turbulence and Pulse, the drummer channels this perspective as a way to facilitate freedom. The music embraces a South African past and establishes a rule of engagement for today. The theme of this music isn't just a detached metaphor; it's about us. And that's why the album delivers an electrical jolt, and why repeat listenings increase the charge, rather than diminish it. Joining Gamedze is bassist Thembinkosi Mavimbela, tenor saxophonist Buddy Wells, and trumpeter Robin Fassie, plus a powerful guest spot by vocalist Julian Otis that hovers over every note of music to follow in its wake.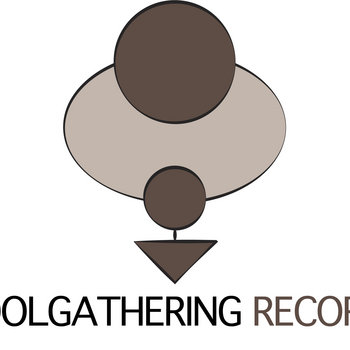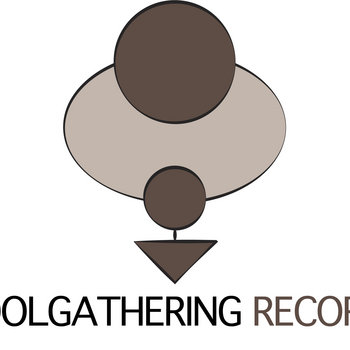 Matt Ulery has made an art of contradiction. His small combos are a wealth of personality, achieving levels of expression far greater than their small number might otherwise seem capable of. The unconventional in the bassist-composers hands is an invitation for a simple melody, and, in turn, a simple melody is merely a fleeting memory to the strange sounds that follow. His jazz orchestras often beat with a fragile heart, each pulse more precious in the context it might shatter with the next expression of harmony. His latest falls in that last category, marked by huge pronouncements often made with the tenderness of a whisper.
Merch for this release:
T-Shirt/Shirt, Sweater/Hoodie, Hat, Vinyl LP, Compact Disc (CD)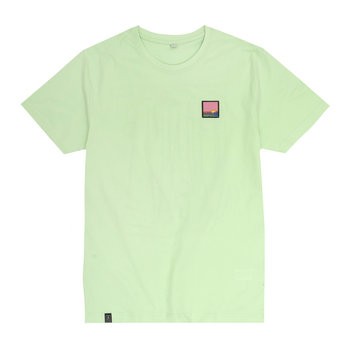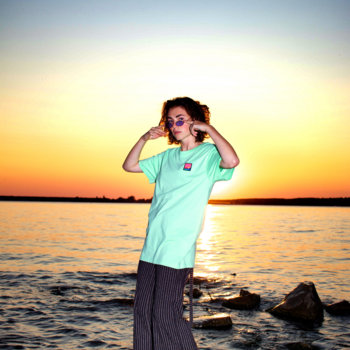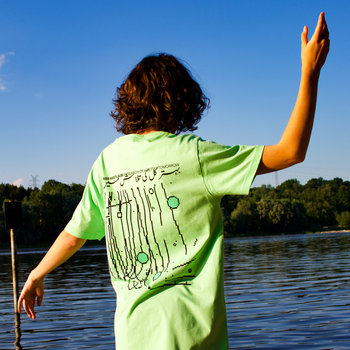 In the context of this Jaubi/EABS collaboration, the great distance between Lahore, Pakistan and Wroclaw, Poland was as insignificant an obstacle as the space separating their distinct musical influences. The boisterous electronic jam of EABS slips seamlessly into the same groove as Jaubi's contemplative flow, and the melodies thrive in both environments—a recognition that there is a celebratory element in spiritual jazz, just as dance music can make you feel nearer to the heavens. From Jaubi, it's Ali Riaz Baqar (on guitar), Zohaib Hassan Khan (on sarangi), Kashif Ali Dhani (on tabla), and from EABS, it's keyboardist Marek "Latarnik" Pędziwiatr, drummer Marcin Rak, bass guitarist (plus Moog player) Paweł "Wuja HZG" Stachowiak, saxophonist Olaf Węgier, and trumpeter Jakub Kurek, and there is nothing about this music that feels like the work of two ensembles—only musicians in a state of perfect unity.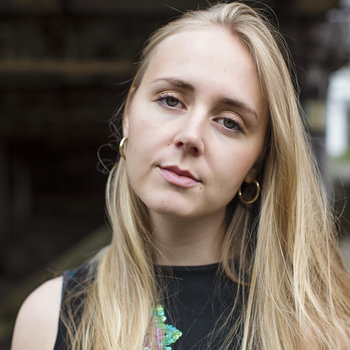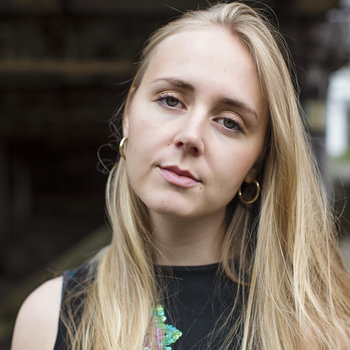 Merch for this release:
Compact Disc (CD), 2 x Vinyl LP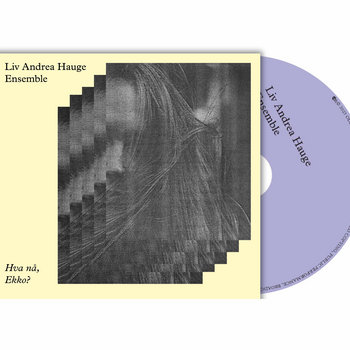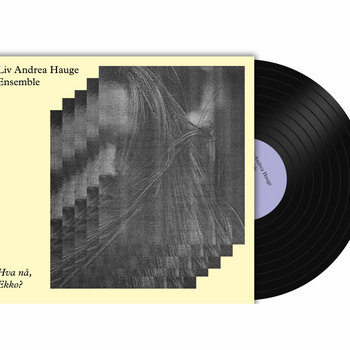 The theme of love and understanding one's identity lies at the foundation of Liv Andrea Hauge's latest, and the music switches between states of agitated dissonance and sublime melodicism. It's the transitions between those states that give the album its addictive quality and, by extension, what pulls a listener below the surface and immerses them in any one piece. The pianist's Oslo, Norway-based septet accentuates each quality equally, never allowing one to leave a greater impression than the other and, as a result, making the transformations from one state to the other and back again seem as natural as the death and rebirth of nature's cycles.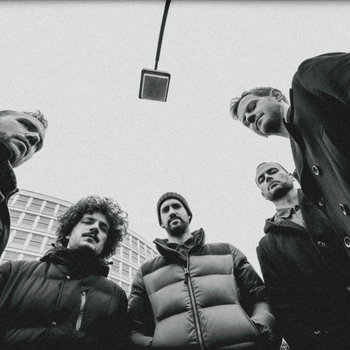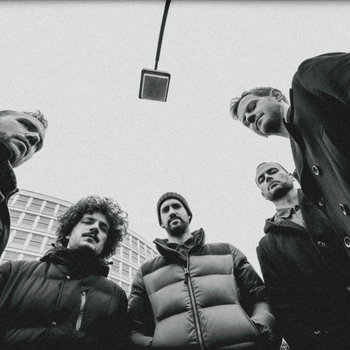 Merch for this release:
Compact Disc (CD)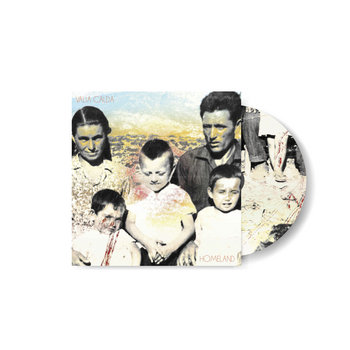 The theme of migration seems particularly relevant in the work of Valia Calda. Even as far back as brothers Nikos and Thodoris Ziarkas's excellent 2014 debut, there's been a shifting of influences from their Greek roots to their current UK digs. Instruments like Cretan lute, Cretan lyra, and tsambuna don't play quite as prominent a role in the shaping of an album, nor do the strains of folk music. But even as the UK modern jazz sound takes greater hold, there is always a sense of their roots in its manifestation; on Homeland, it emits a sense of sweet nostalgia.
Michael Formanek Elusion Quartet
As Things Do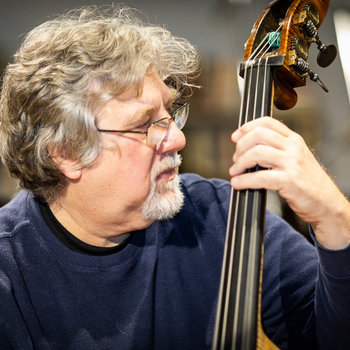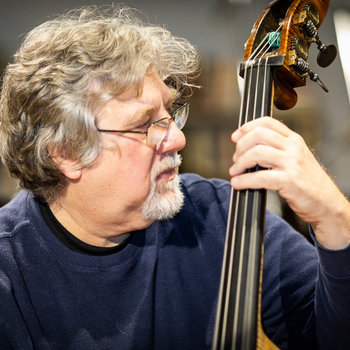 As Things Do feels like flipping between close-ups and wide shots, and experiencing the fun of adapting to the sudden changes in perspective. There's endless ways to lose yourself in the still images on Michael Formanek's latest—the sudden divergences of a melodic inspiration, the dextrous modulations in tempo, the sharp cry of instruments set against a backdrop of harmonic cohesion. But it's when the quartet of double bassist Formanek, saxophonist Tony Malaby, pianist Kris Davis, and drummer-vibraphonist Ches Smith come together in a way that brings the entire picture into focus, revealing the collective totality of their ideas, that delivers the most thrilling moments.
Knut Kvifte Nesheim & OJKOS
Graosido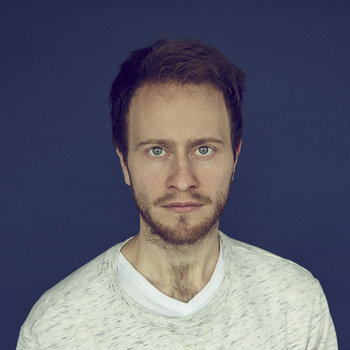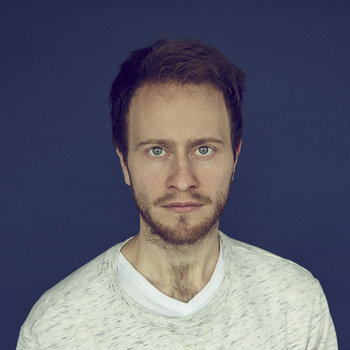 Merch for this release:
Vinyl LP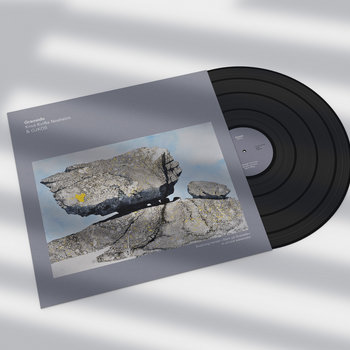 The music from this Oslo-based large ensemble works in alternate temperatures of melody and rhythm. For one piece, a melody might be the slow melt of a candle, leisurely bending to the weight of gravity, even as the tempos are already expressing the impact of their crash. On another, an upbeat tempo behaves like airstreams to the wings of melody set to soar majestically. And then there are those pieces where a punchy melody darts ahead, around, and hangs behind a tempo, setting a casual pace, in no hurry to reach the finish line. The musicians bring unity to the contrasting characteristics, making it all snap into place.
It's not uncommon for jazz to be referred to as a "universal language." Some of the strongest supporting evidence for this claim can be found in the quartet Masaa. With a foundation of Lebanese folk and European jazz, they bring about a unity of influences that, at first blush, might not seem like a logical fit. Rabih Lahoud's vocals range from spoken word to chant to passionate cries skyward, sending the melody into flight as high as it might go. Trumpeter Marcus Rust has a melodic trajectory that matches Lahoud's vocals, veering off into new directions when harmonic depth leads to new melodic possibilities. The rich, rhythmic dialog of Reentko Dirks (on a double-neck guitar) and drummer-percussionist Demian Kappenstein would be enough alone to carry the conversation, but the way it meshes in with the melodic expressions brings it to a whole new level.
Merch for this release:
Compact Disc (CD), Vinyl LP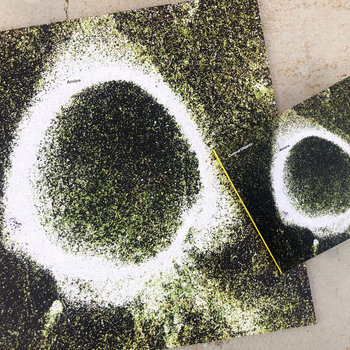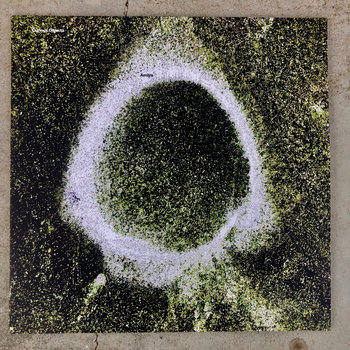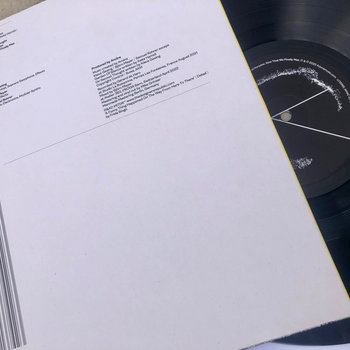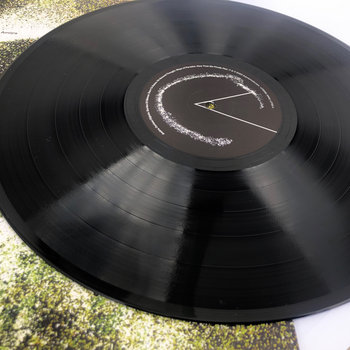 Curious Objects falls squarely in ambient territory, but often with an undercurrent of tension, much in the same way that streaks of lightning and the distant grumble of thunder disrupt the tranquility of an evening sky before the storm. Electronic effects bubble to the surface, agitating melodic phrases and stirring up the sonic imagery. Klaus Gesing (on bass clarinet and soprano sax), Björn Meyer (on electric bass), and Samuel Rohrer (on drums and synths) create an atmosphere that is riveting, often transportive, and carried out in the most subtle fashion.
A melody from Andy Clausen is pure moonlight. It's lovely and magical, full of warmth, and it can brighten up the room. But moonlight also is a source of mystery, with ominous overtones and an electric tension—a recognition that darkness holds the potential for danger and nightmares. On Shutter Vol. 2, Clausen comes on strong with each of those qualities in a set of compositions based on the poems of Mary Oliver. If you browse through the liner notes of his various recordings, reference is made to the music of Bill Frisell and, as a huge Frisell fan, I can vouch for the accuracy of that comparison. The trombonist is joined by trumpeter Riley Mulherkar; cellist Mitch Lyon; guitarists Gregg Belisle-Chi and Gregory Uhlmann; and a guest spot by bassist Luke Bergman. Also, a reminder that Clausen is a member of the wonderful brass quartet The Westerlies, who put out a new recording just a handful of weeks ago.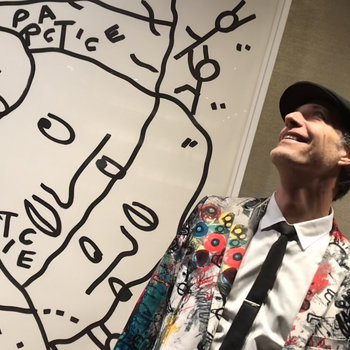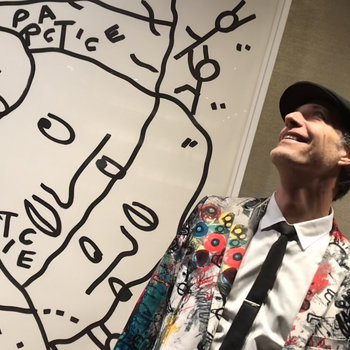 Merch for this release:
Compact Disc (CD)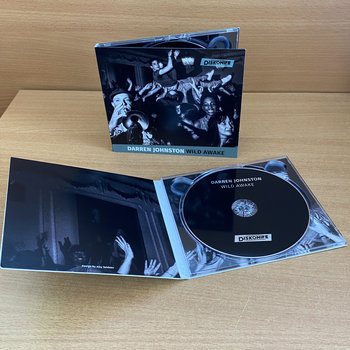 The tempos lift the melodies up on their shoulders and carry them along on the latest from Darren Johnston. Sometimes they bound happily down the middle of the road, and sometimes their rhythmic cadence is far more tenacious. The trumpeter works a straight-ahead sound, but effortlessly comes at the center from all kinds of angles—a personalized variation on the old-school inside-out approach. Johnston is joined by saxophonist Dayna Stephens, pianist Jacob Sacks, bassist Sean Conly, and drummer Ches Smith on a recording that will likely appeal to both old-school and modern fans alike.