BEST JAZZ
The Best Jazz on Bandcamp: May 2022
By Dave Sumner · June 08, 2022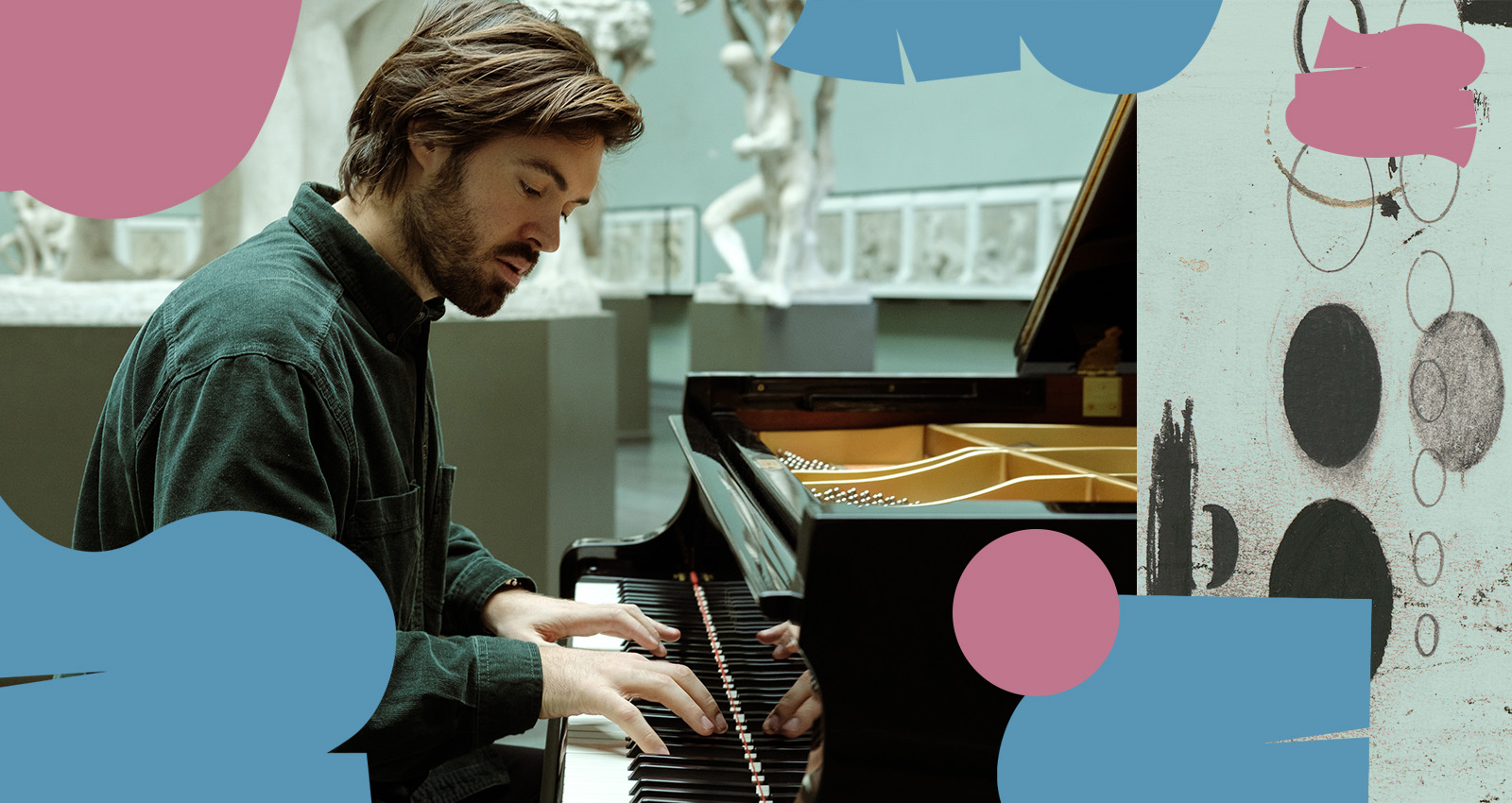 Every month of new releases offers strong evidence of how far jazz has journeyed from a straight-ahead sound. That's especially true this month. The combinations of instruments, the confluences of genres and influences, the nature of the dialogues and the experiences of those conducting it all point to a state of change that's as endless as the musicians want it to be.
Merch for this release:
Compact Disc (CD)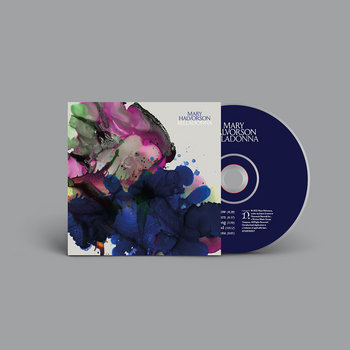 Mary Halvorson has two new recordings out this month and both are astonishing. On Belladonna, the guitarist performs with the Mivos (string) Quartet. At times, Halvorson's sound emerges feral and unbound, poking out its head from within the string harmonies. But as thrilling as those moments are, they pale in comparison to the interludes where Halvorson melts into the quartet's harmonies. On Amaryllis, a collaboration with vibraphonist Patricia Brennan, bassist Nick Dunston, drummer Tomas Fujiwara, trombonist Jacob Garchik, and trumpeter Adam O'Farrill (plus Mivos Quartet on half of the album's pieces), Halvorson's casual chaos winds around and bends against the moving parts of the large ensemble. In the context of a remarkable recording career, Amaryllis is arguably the strongest offering to date.
Merch for this release:
Vinyl LP, Compact Disc (CD)
When you stare into a kaleidoscope, your eye tends to stay locked in on the central core, while a firework explosion of color endlessly unfolds around it. A similar experience happens when you listen to Gilad Hekselman's Far Star. Strings, keys, drums, and electronic effects create wild blooms of harmony and rhythm while, at the center of that sensory deluge, Hekselman's guitar remains a tight ball of focused intensity—even when it's running free through a field of melody. It's a terribly effective approach when the ensemble is stoking the fires to greater heights, and it's immensely moving when they settle into a moody atmosphere and gentle melody. This album is breathtaking.
Merch for this release:
Vinyl LP, Compact Disc (CD)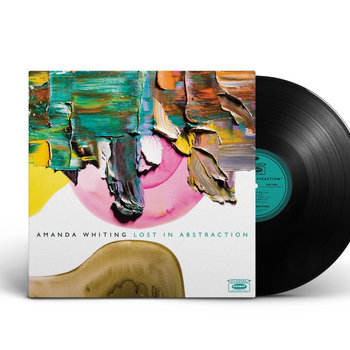 Dorothy Ashby and Alice Coltrane proved not only that harp could snap into place with a jazz ensemble, but also that there were no boundaries that creative imaginations couldn't blast a hole through. It's an encouraging sign (and a sign of the modern jazz scene's strength) to see musicians carrying on that tradition. Lost in Abstraction is Amanda Whiting's latest entry into that music lineage. From a melodic perspective, the music dances as enchantingly as candlelight. The music's flow, equal parts calming and excitable, is the gust of wind that launches the album into flight. Chip Wickham on flute is a nice treat.
Merch for this release:
Compact Disc (CD)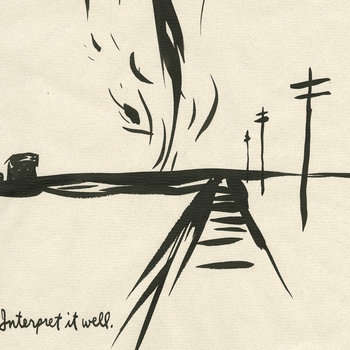 This is an album of collisions. It's also an album of coordinated, graceful near-misses. Drummer-vibraphonist Ches Smith, guitarist Bill Frisell, violist Mat Maneri, and keyboardist Craig Taborn bounce off one another, highly charged particles operating in a very tight space. In that environment, when the quartet adopts a comparable trajectory, as on "Clear Major," the effect is stunning.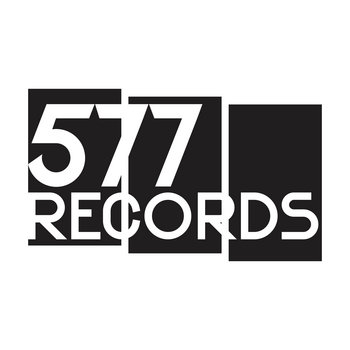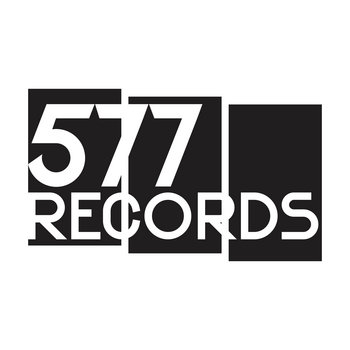 Merch for this release:
Vinyl LP, Compact Disc (CD)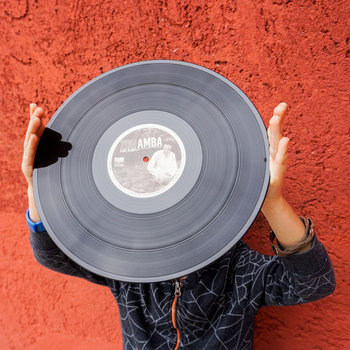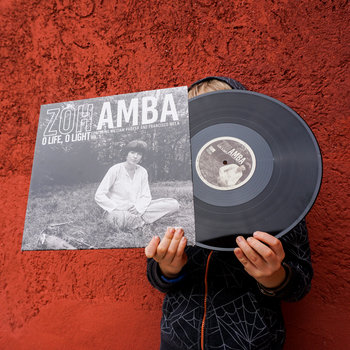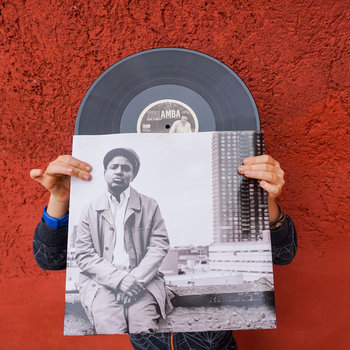 The music on O Life feels like the work of musicians who have seen a vision of melody, and have embarked on a mission to see it to its end. Tenor saxophonist Zoh Amba, bassist William Parker, and drummer Francisco Mela launch themselves into each of these four pieces with a relentlessness that generates a self-perpetuating momentum—as if the musicians couldn't stop the music, even if they wanted to. As a result, it's pretty easy to get lost along the way from first note to last, which goes a long way to explaining why this album is so damn fun.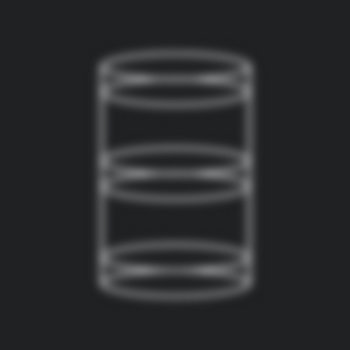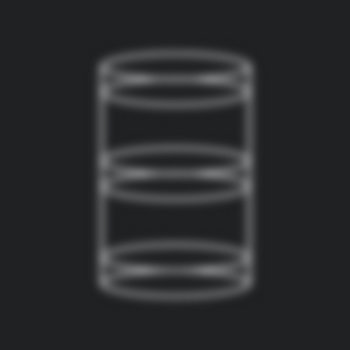 Merch for this release:
Compact Disc (CD)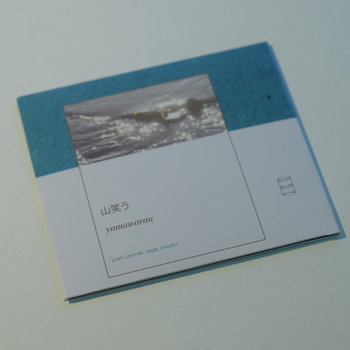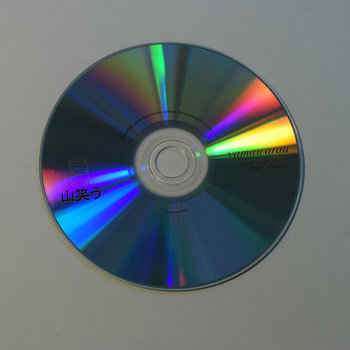 No album in 2022 has captivated me quite like Yamawarau. The third in a four-part project representing the spirit of the seasons, Yamawarau channels springtime as if conjured up from the elements: warm, soft, serene, a sense of peace from having withstood the winter, a gentle reprieve before the brutal days of summer. Chris Jusell (violin, voice), Chaz Prymek (guitar, bass, clarinet, synths, samples), Matthew Sage (keyboards, percussion, voice, acoustic guitar, field recordings), and Patrick Shiroishi (trombone, guitar, glockenspiel, tenor and alto sax, laptop, samples, voice) nail the perfect balance of lush orchestration and intimate minimalism, and arrive a place where each of those qualities have the space to emerge.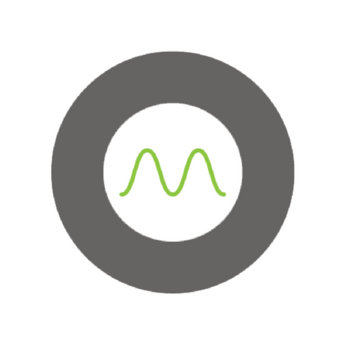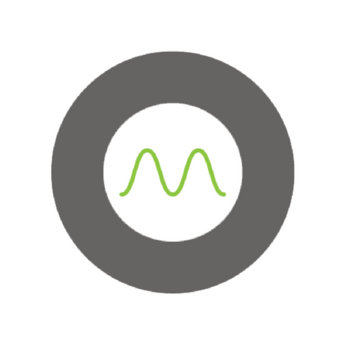 Merch for this release:
Compact Disc (CD)
Yu Nishiyama's A Lotus In The Mud is a welcome reminder that no matter the size of the ensemble nor how densely layered its compositions, a big band recording is able to convey the exhilarating sense of taking flight. The music of composer, bandleader, and saxophonist Nishiyama is just as likely to playfully dance upon the surface of a melody as it is to soar majestically, where every harmonic statement is radiant with vivid imagery. This album grabs hold from the very first note and never lets go.
There Be Monsters
Rubikon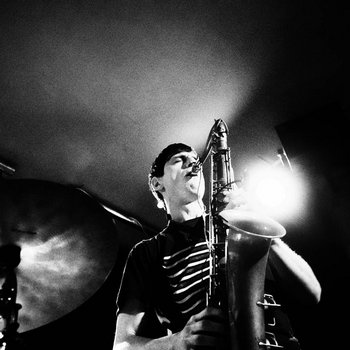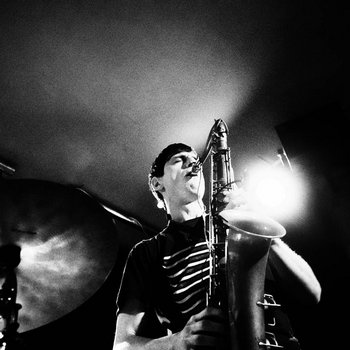 With the unconventional instrumentation of saxophones, trumpet, trombone, vibraphone, tuba, and drums, it's no surprise the Ljubljana, Slovenia quintet There Be Monsters delivers a sound that veers far outside the bounds of straight-ahead jazz. Boštjan Simon's quintet with Mirko Cisilino, Luigi Vitale, Goran Krmac, and Bojan Krhlanko reflects their melodies through a hall of mirrors and approaches time with the same distortive effects as found in dreams. Their 2017 eponymous release was one of the best things to be released that year.
Merch for this release:
Compact Disc (CD), Vinyl LP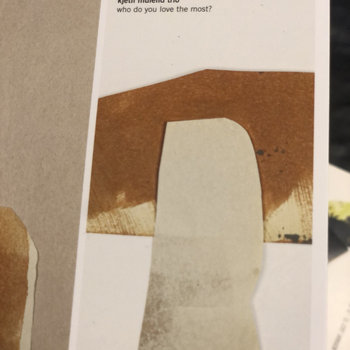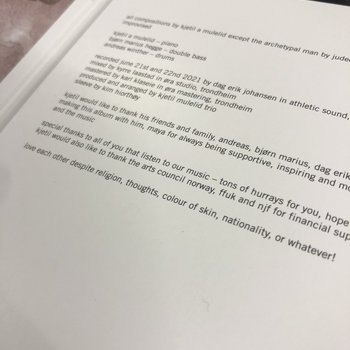 Of all the modern pianists carrying on the Nordic jazz tradition, the name Kjetil Mulelid should be referenced early and often. His melodies are sharply defined, crisply delivered, and have a warmth as enchanting as sunlight captured by a melting icicle. His trio with double bassist Bjørn Marius Hegge and drummer Andreas Winther is a great place to start, and there's more where that came from, along with his contributions to the Wako ensemble. I was very happy to see this Bandcamp page show up, as I've been a huge fan of Mulelid for years.
David Virelles
Nuna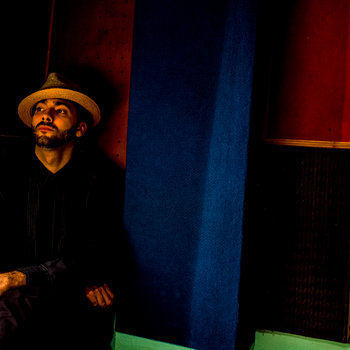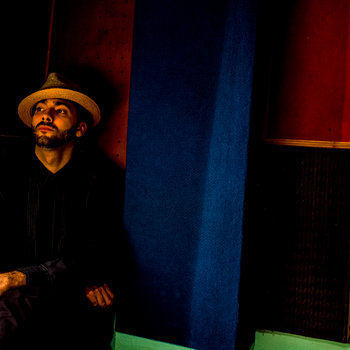 Merch for this release:
Compact Disc (CD)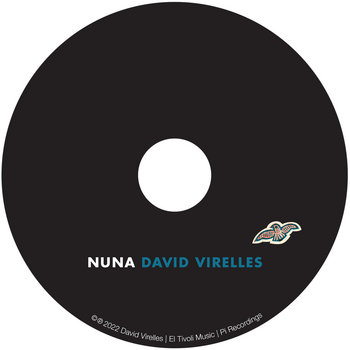 On the new solo work from David Virelles, each piece sounds self-contained, as if the pianist performing it was completely unaware it would be included with other pieces on a recording. This sense of compartmentalization adds an element of intrigue to the affair, where the unpredictable nature of the music forces an attentiveness that allows subtleties to be fully revealed and nuance to emerge boldly. Julio Barreto, with some guest spots on percussion, snaps right into place with Virelles's flight patterns.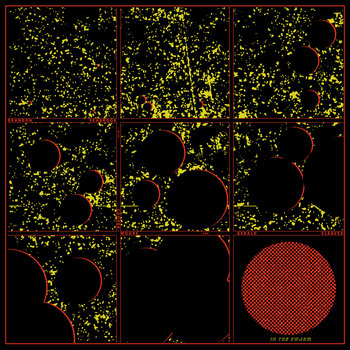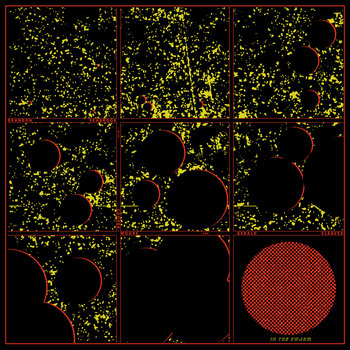 Merch for this release:
Vinyl LP
This is music that agitates and quakes, like the ground is shifting beneath a melody's feet. That alone is a riveting quality. But at times, this effect is accompanied by a hypnotic undercurrent, providing a center of gravity to music that moves in many directions at once. There's nothing normal about this recording from Brandon Seabrook (banjo, guitar), Gerald Cleaver (drums, electronics), and Cooper-Moore (diddley-bow), and yet, there are interludes that unfold as logically as clouds crossing the sky.
André Rosinha Trio
Triskel
The melodies on Triskel simmer like mad, resonating at a strength that contradicts the music's peaceful demeanor. The trio of bassist André Rosinha, pianist João Paulo Esteves da Silva, and drummer Marcos Cavaleiro live in that sweet spot where tranquility and intensity coexist. The first half of the recording channels the spirit of Paul Motian, moody and gorgeous, before taking things in a livelier direction—sometimes where the melody is a well-lit path, and other times when the trio breaks the melody apart and re-form it over and over.
Linus + Økland/Van Heertum/Zach
Light as Never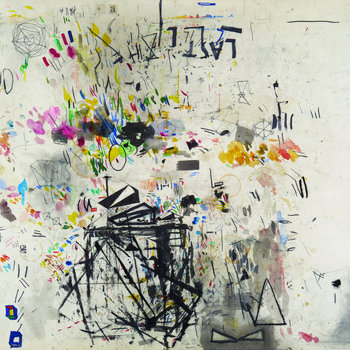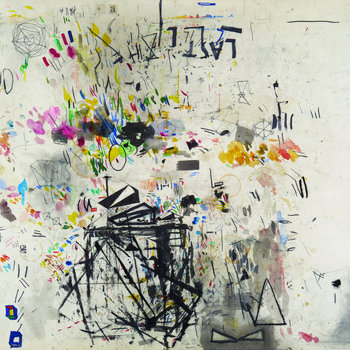 Merch for this release:
Vinyl LP, Compact Disc (CD)
The serenity that comes from a Ruben Machtelinckx/Thomas Jillings collaboration is more than just the beauty of a melodic phrase or the atmospheric presence of harmony. There's always an ecosystem of sound as an undercurrent—of curious voices from strings and keys and percussion, a sense of low conversations drawing focus with the occasional overheard phrase. The Linus duo, a quintet on their latest, offers all of those qualities, then amplifies them with the additional voices. This is music to fall away with or to latch onto every single moment like it's the entire world. Linus is Ruben Machtelinckx (guitar, baritone guitar, banjo), Thomas Jillings (tenor sax, alto clarinet, synthesizer), Nils Økland (hardanger fiddle), Niels Van Heertum (euphonium, trumpet), and Ingar Zach (percussion), and all of those links will take you to some excellent music.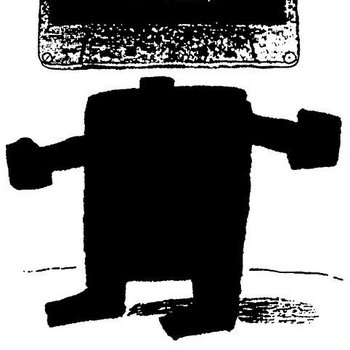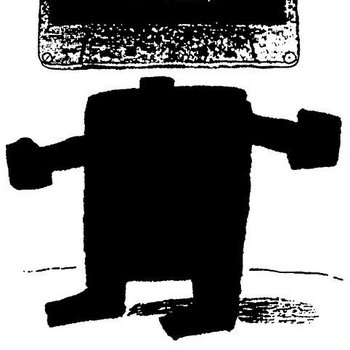 Merch for this release:
Compact Disc (CD)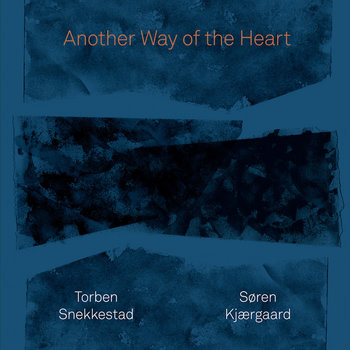 On Another Way of the Heart, wind instrumentalist Torben Snekkestad and pianist Søren Kjærgaard use the building blocks of subtlety, hint, and insinuation, where the imagery is the actual message. On saxophones, trumpet, and clarinet, Snekkestad sometimes acts as a stiff wind rattling branches and leaves, and other times becomes the sound of waves whispering back out to sea. On piano, Kjærgaard keeps to contemplative tones, and with a steady motion, no different than the patient lapping of waves upon a sandy shore. Any serenity to be gained from this recording will exist in an unsettled state, offering no promise of permanence. That quality is the source of the music's intrigue.