BEST JAZZ
The Best Jazz on Bandcamp: May 2017
By Dave Sumner · May 30, 2017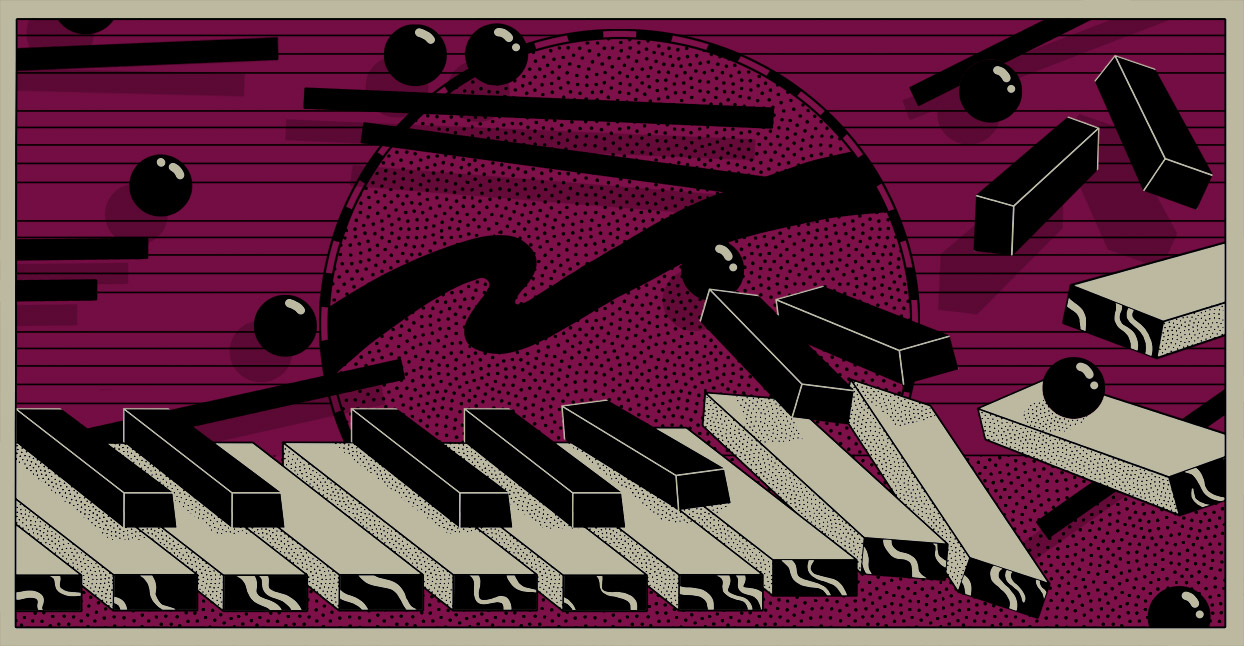 It's a globetrotting edition of Best of Bandcamp Jazz. This month's column features stopovers in Iceland, Barcelona, the Twin Cities, Paris, London, Lebanon, New Jersey, the Canary Islands, and many, many more. These are essential albums you'll want in your collection, no matter where you call home.
Merch for this release:
Compact Disc (CD)
It's fascinating to hear the evolution of Diego Barber's fusion of classical and jazz. Strictly trained in the former, the guitarist gradually adapted his approach to make a welcome home for jazz improvisation. Following a move from the Canary Islands to NYC, the synthesis between those two forms has settled into a natural unison. Over time, Barber has incorporated other genres into his music, with one notable example being his jazz/classical/electronica recording 411 with laptop wizard Hugo Cipres. On his latest, Barber and his classical guitar return to a more organic sound, with help from bassist Ben Williams, drummer Eric Harland, and percussionist Alejandro Coello. But that doesn't mean Barber has settled into a single sound. Opening track "Jacaranda" modulates rhythm patterns to replicate the patter of electronic dance music. The mesmerizing effect of Barber's classical guitar increases when the quartet dives into jazz, while Coello's use of marimba, kalimba, tympani, vibraphone, tam-tam, gongs, and crotales amps up the personality, making something that's already different stand out even further in a crowded field.
Nicole Mitchell, Mandorla Awakening II: Emerging Worlds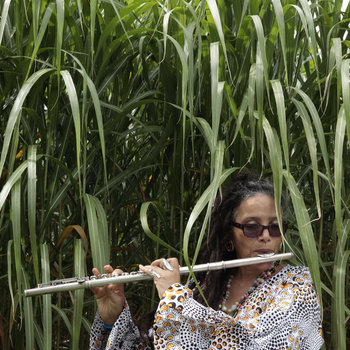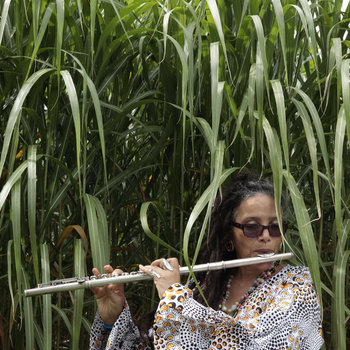 Merch for this release:
Compact Disc (CD), Book/Magazine, Vinyl LP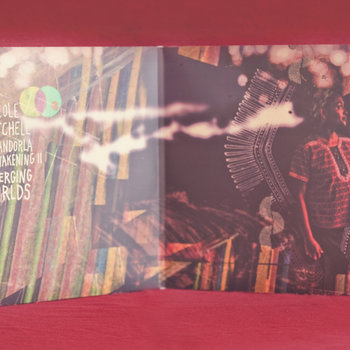 It's astounding how many compelling works have resulted from flautist Nicole Mitchell's vision—particularly with her Black Earth Ensemble. Her latest is a fascinating entry in the Afrofuturist field, built around the idea of two people traveling between two worlds, each with opposing societal, technological, environmental, and political structures to contend. The performance is no less fascinating than the context. It's a kaleidoscopic of avant-garde chaos, comforting melodic washes, and rhythmic dialogs that are as poetic as the album's spoken word sections. Mitchell's music is often profound and stunning, and the afterimage it leaves long after the last note has sounded is what drives the listener to hit the play button over and over again.
Merch for this release:
Vinyl LP, Compact Disc (CD)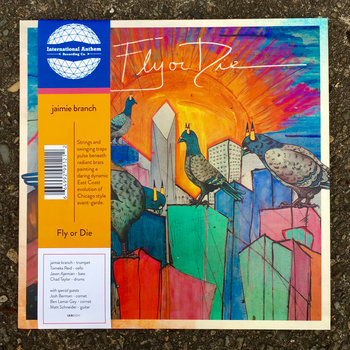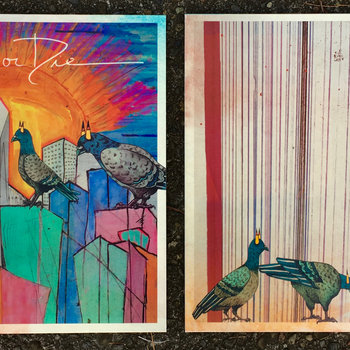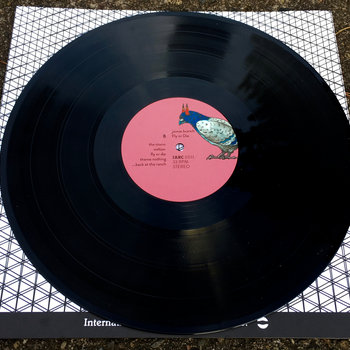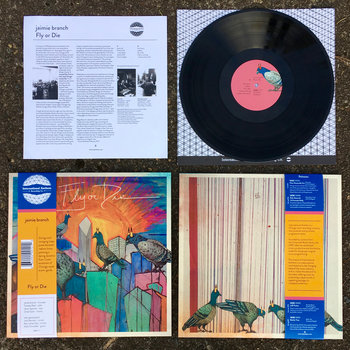 In describing Fly or Die, it's probably best to simply begin with the players. This outstanding new release features trumpeter Jaimie Branch, cellist Tomeka Reid, bassist Jason Ajemian, drummer Chad Taylor, with guests guitarist Matt Schneider and cornetists Ben Lamar Gay and Josh Berman. All of them are musicians who are directly shaping the sound of Chicago's experimental scene, though still filed under jazz. What's especially remarkable about Fly or Die is how these musicians, each of whom possess an immensely singular form of personal expression, came together to do something that borders on the anthemic. Sure, tracks like "the storm" shake free of structure, and "…meanwhile" is a folk song tossed off a roof, its melody growing thinner as the song accelerates. But the album is signified by the series of "theme" tracks ("theme 001," "theme Nothing") and "waltzer," where the musicians coalesce into a sharp melodic focus and a fluid rhythmic chatter that borders on catchiness. Eventually, everything disperses, and the cycle begins all over again. This is wildly expressive and unconventional music, but don't be surprised if you find yourself humming one of the tracks under your breath and tapping your foot along to the rhythm.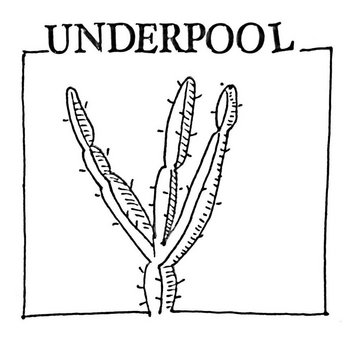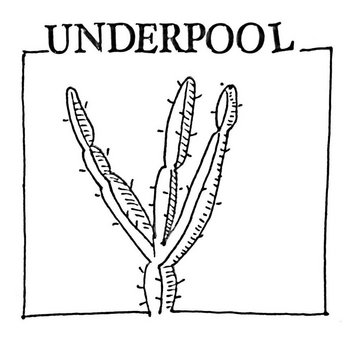 Merch for this release:
Compact Disc (CD)
Barcelona's UnderPool is a music label, a recording studio, and a musicians' community center. It's where musicians come together for various collaborations, often as a way to help build their composition and improvisation skills. Consequently, they have formed something of a collective, and record as such, and thus the UnderPool series was born. This isn't the fifth release on the label—they've released many more than that since they began four years ago—but it's the fifth album where each member of the collective submits their own, new composition. If their composition is selected for performance, they're enlisted to perform on the next group recording. On this fifth installment, saxophonist Gorka Benítez, pianist Roger Mas, bassist Martín Leiton, and drummer Ramon Prats offer up a series of modern jazz tunes with embraceable melodies and breezy tempos. Some tracks echo an old-school sound and manage to get in some swing, while others tether themselves to the modern era and its unpredictable directions of melodic development, while still others find a middle ground between the two and infuse it with regional music forms.
The breadth of influences that composer Jason Kao Hwang is able to call upon, and his willingness to leave wide open spaces within compositions for improvising, strikes the perfect balance between meticulous planning and breathless spontaneity. His newest, Sing House, falls in line with past experiments. "No Such Thing" provides ample, immediate evidence of that push-and-pull, with its turbulent bursts of avant-garde dissonance suddenly settling into joyful expressions of the blues. "Dream Walk" is a panoramic view of a host of musical forms, never fully adopting a single one, always sounding on the verge of phasing into another altogether. "When What Could" takes the opposite approach, allowing jazz forms to manifest with a charged immediacy, while leaving the transitions between each expression a bit fuzzy. It's this kind of daring that makes a Hwang album so thrilling—that sense of sharp intelligence and creative courage. On his newest, the violinist-violist is joined by drummer Andrew Drury, bassist Ken Filiano, pianist Chris Forbes, and trombonist Steve Swell.
This is Aaron Shragge's second take on the Tom Waits songbook, and this sophomore release is no less intriguing than the original. The use of a shakuhachi, a Japanese end-blown flute, to mirror Waits's high pitch on "Dirt in the Ground" is an inspired decision, as is the thick blues—bordering on Motown funk—for their rendition of "Down in the Hole" and the pedal steel of Joe Grass goes a long way to building the thick melancholy of "Ol' 55." Tenor saxophonist Jonathan Lindhorst and guitarist Ryan Butler honor the original version of "Hang On St. Christopher" by painting the melody on thick, while the boisterous groove of drummer Nico Dann and bassist Dan Fortin honors the spirit of Frank's Wild Years in its entirety. Previous knowledge of the Tom Waits songbook is not required to enjoy this recording, but for those who are addicted to his deep melancholy, heartbreaking optimism and wry sense of humor, this will be a special treat.
Masaa, Outspoken
The pairing of the Lebanese vocals of Rabih Lahoud and the European straight-ahead jazz of trumpeter Marcus Rust, pianist Clemens Christian Pötzsch, and drummer Demian Kappenstein is one of the more thrilling combinations in jazz. With each successive recording, Lahoud finds new and exciting ways to seat his alluring lyricism. This time around, he adds French, German, and English to the mix. And, conversely, the trumpet-piano-drums trio has grown quite adept at mirroring and contrasting Lahoud's poetry with giant swells of intensity and sudden descents into a gentle melodicism. Their 2014 release Afkar was one of the best things to come out that year. Their new release Outspoken may well earn similar honors in 2017.
Here's a nice example of the kind of jazz emerging from the Icelandic scene. This release from pianist Baldvin Snær Hlynsson displays a canny mix of atmospheric Nordic jazz and NYC small combo jazz. On Renewal, the ratio between the two influences weighs heavier to the ambient side of things, with thick, slow pours of melody and tempos that take their time getting to their final destination. However, a track like "L.A. Strollin'" kicks up the blues while speaking in a rhythm that's got some personality. Joining the pianist are Ari Bragi Kárason on flugelhorn, Valdi Kolli on double bass, Bjarni Már Ingólfsson on electric guitar, and Einar Scheving on drums.
Merch for this release:
Compact Disc (CD)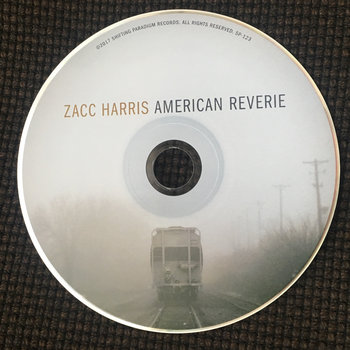 On American Reverie, the trio of guitarist Zacc Harris, bassist Matt Peterson, and drummer Lars-Erik Larson reach into the American songbook and pull out tunes that stir nostalgia. In the spirit of Bill Frisell's landmark jazz-folk crossover recording Nashville, Harris reinterprets classic folk and bluegrass songs through a jazz lens. Some of the obvious choices for this kind of album are present: songs by Willie Nelson, Woody Guthrie, Lead Belly, and Bob Dylan all make the cut. A happy surprise is when the trio takes a spin with the Ronettes' "Be My Baby," and an inspired adaptation of "Take Me Out to the Ballgame."
Composer and bassist Misha Mullov-Abbado came out strong on his 2015 debut New Ansonia, but as much promise as it held, it couldn't have prepared anyone for the stunning accomplishment of Cross-Platform Interchange. The expanse of sounds Mullov-Abbado brings to bear is impressive on its own merits, but the way he is able to make the album cohere is a remarkable feat of its own. Two saxophonists and a trumpeter offer up plenty of melodic diversions and welcome harmonic reprieves. The addition of a percussionist to the mix adds personality to what was already a pretty strong dialog between bass, drums, and piano. Opening track "Shanti Bell" offers immediate evidence that Mullov-Abbado is a no less accomplished a bassist than he is a composer. An album highlight is the Ellingtonian "Pure 100 Percent Nunnery," with its thick blues, traditional jazz, and thrilling passages of deconstruction and reformation. The lovely chamber music influence on "Waves" provides an island of tranquility before the raucous swing of "Gromit's Grand Outing" kicks up the pace.
—Dave Sumner