BEST JAZZ
The Best Jazz on Bandcamp: March 2023
By Dave Sumner · March 29, 2023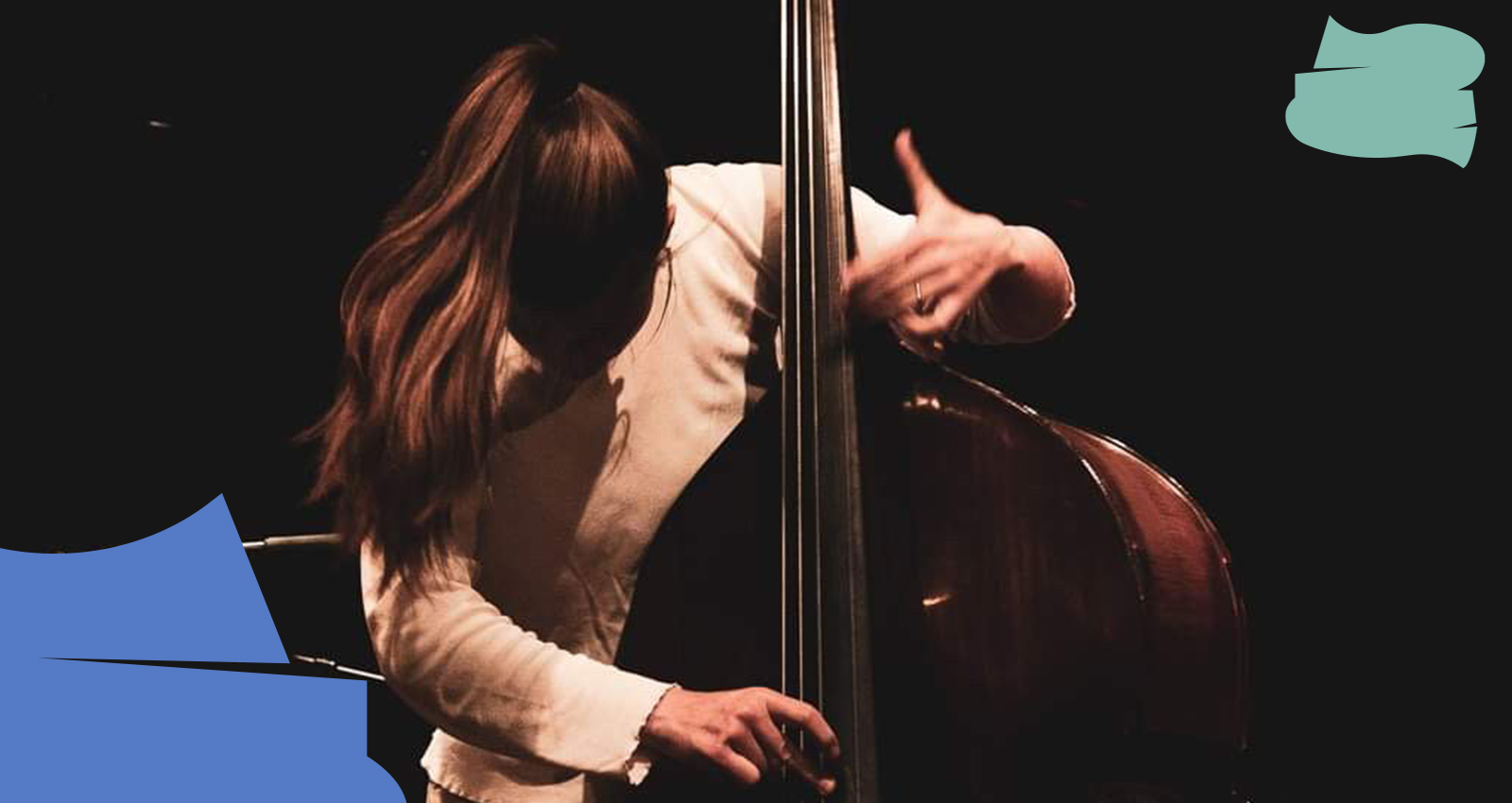 It's the time of year when, exhausted by the oppressive gloom of winter, we begin seeking out signs of spring wherever we can find them. This month's column made the search a simple task. March brings warm music, uplifting to the spirits no differently than an extra pint of daylight. Let everyone else be dictated to by the feral whims of a groundhog; you, instead, can let this column be your sign that spring is already here. Let's begin.
Kerkko Koskinen, Linda Fredriksson & UMO Helsinki Jazz Orchestra
Agatha 2
Merch for this release:
Vinyl LP, Compact Disc (CD)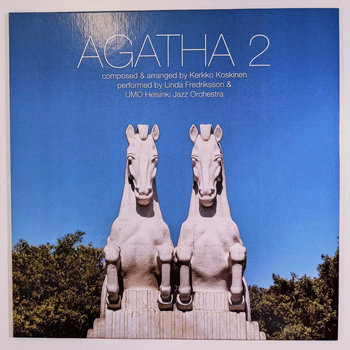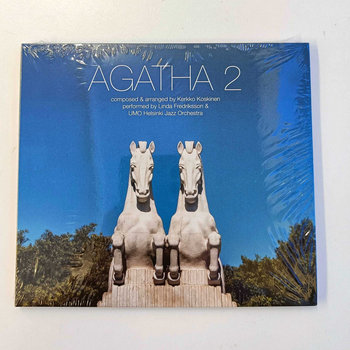 This big band recording from composer Kerkko Koskinen and performed by saxophonist Linda Fredriksson and the UMO Helsinki Jazz Orchestra is as bold as the morning sun and as gentle as those first rays of sunlight on the skin. And though the performance does take advantage of its size for some big splashes, by and large, the ensemble opts for a lighter touch with a flair for eccentric tangents and asides. It's an approach that allows sparkling personality to both emerge and develop into something more. This is joyful music, and I can't get enough of it.
Merch for this release:
2 x Vinyl LP, Compact Disc (CD)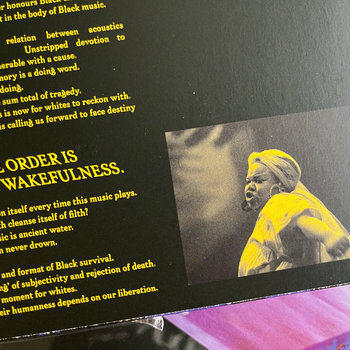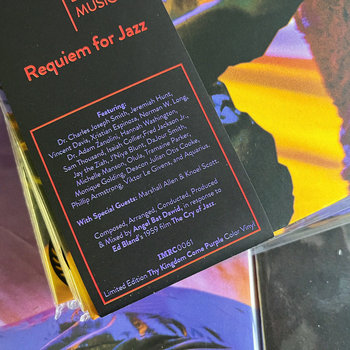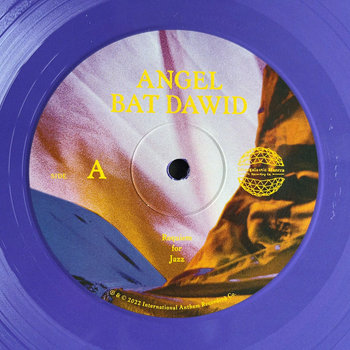 This album is a masterpiece. It's best I say that out front and you keep it in mind as I attempt (probably inadequately) to capture Angel Bat Dawid's majestic, sprawling epic in a brief synopsis. The composer weaves together the history of jazz music and the African American experience, using chorus, jazz, and orchestral accompaniment; modern electronic and production flourishes; and, in a live setting, dancers and visual accompaniment. The heart of the blues beats strongly from every bit of this, evoking both joy and sadness in its own unique, personal way. I use the word "vision" often in these columns—appropriate, seeing how "vision" is a prime ingredient of most creative endeavors. But Requiem for Jazz? That's capital "v" Vision, a music statement so profound it brings together all of the varied expressions, no matter how complementary, conflicting, and transitory, in such a way as it's impossible not to view the work in its totality, cohesive and ringing with clarity. Just outstanding.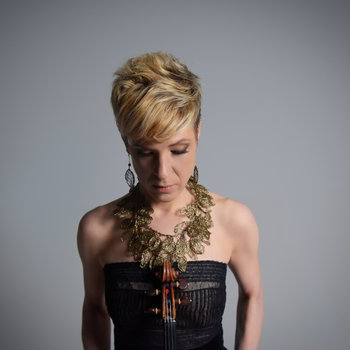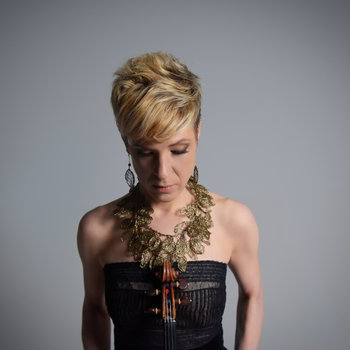 Merch for this release:
Compact Disc (CD)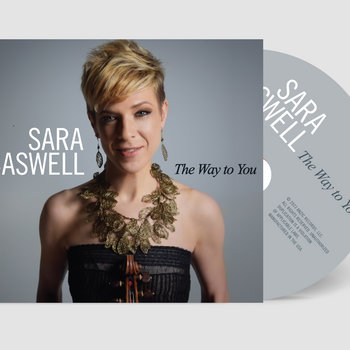 This album sounds the way spring will feel when it finally comes around. A melody from Sara Caswell has the light touch of a soft breeze carrying the sun's warmth, and has the same impact on the heart and soul. The album is split evenly between those pieces that kick up the tempo a notch and those that breathe slowly, patiently, and contentedly. The violinist, joined by guitarist Jesse Lewis, bassist Ike Sturm, drummer Jared Schonig, and guest vibraphonist Chris Dingman, created an album to just lose yourself within.
Merch for this release:
Compact Disc (CD), Vinyl LP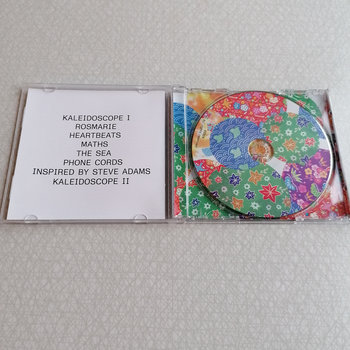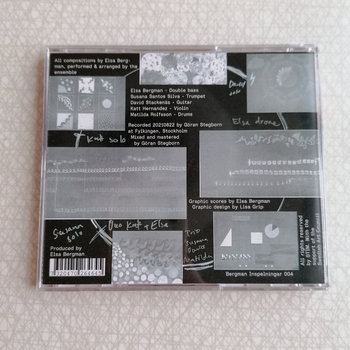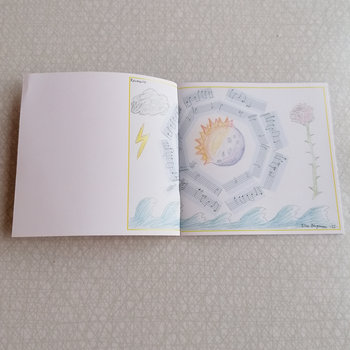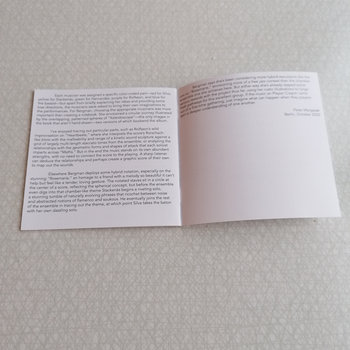 The melodies of Playon Crayon are impressionistic, and glimpsed only briefly—like images flashing past the corner of the eye. But they linger in the memory, and a slow accumulation brings about a larger picture. Further accentuating this appealing elusiveness, Elsa Bergman rarely gives a defined structure to these pieces; instead, they operate under an improvisational in-the-spirit-of approach that provides the outline of a shape and trajectory to bind it all together. It's a fascinating album, one that presents both challenges and interludes of bliss. Joining the double bassist are trumpeter Susana Santos Silva, guitarist David Stackenäs, violinist Katt Hernandez, and drummer Matilda Rolfsson.
Merch for this release:
Compact Disc (CD), T-Shirt/Shirt, 2 x Vinyl LP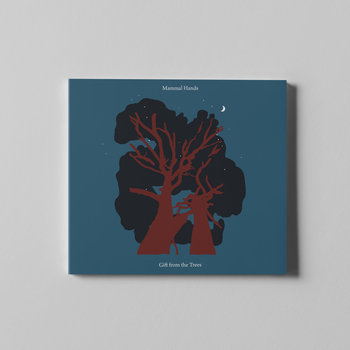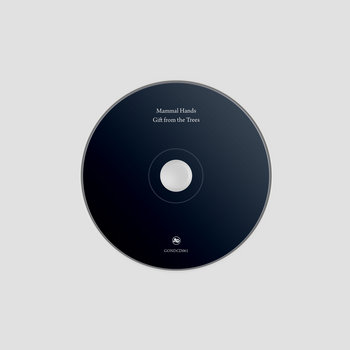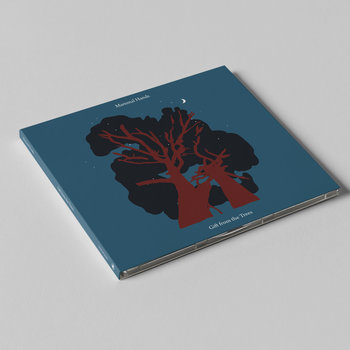 Members of the trio Mammal Hands have expressed, on more than one occasion, their intent to not get locked into any one sound, and over the course of their recorded history, they've remained true to that mission. The trio's talent for pouring seductive melodies into a hypnotic stream of high-energy minimalism never stops exhilarating, surprising, and sounding brand spankin' new every damn time. It can be a tricky balancing act staying true to what works while still allowing creative impulses to bloom and take hold—it would appear that Mammal Hands have found that balance.
Merch for this release:
Compact Disc (CD)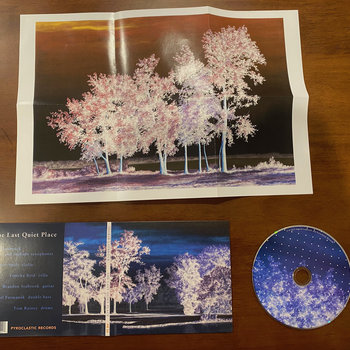 This absorbing session from Ingrid Laubrock is at times raw and dissonant, at other times richly melodic. It's when those two states bleed into one another that the recording is at its strongest. The music, often playing loose with structure, maintains a sharp focus, as if no amount of wandering distracts the ensemble from the destination point in the distance. They arrive there in unison, of the same voice. The tenor-soprano saxophonist's ensemble boasts a wealth of talent, with violinist Mazz Swift, cellist Tomeka Reid, guitarist Brandon Seabrook, double bassist Michael Formanek, and drummer Tom Rainey.
Merch for this release:
Compact Disc (CD)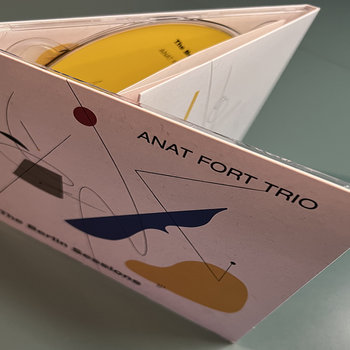 Sometimes you just want a straight-ahead jazz trio session, modern style. It doesn't necessarily have to swing or bop, but the blues must be in the mix, and though the jazz is planted in the current sound, its roots can be traced back to the genre's younger days. Pianist Anat Fort's trio with double bassist Gary Wang and drummer Roland Schneider should be one of your go-to artists when those moments come around. Having performed together for the better part of two decades, their sympatico relationship is evident in every phrase, each volley of interplay. The Berlin Sessions is evidence of that strong relationship, a return to live collaboration after an extended absence during the COVID years. They pick up right where they left off, which is right where you want to be.
Merch for this release:
Vinyl LP, Compact Disc (CD)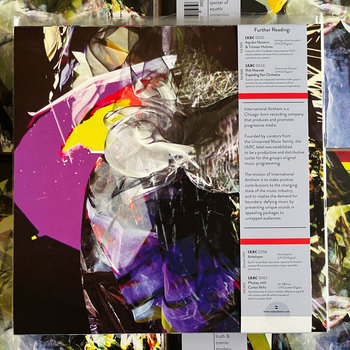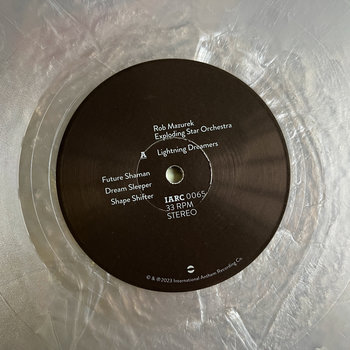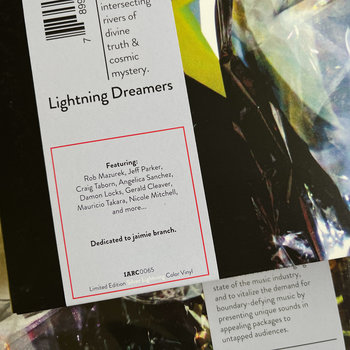 Rob Mazurek's creative vision, unbound and free, has always given the sense of being rooted in wherever he is currently calling home. Since the move to Marfa, Texas, there's been a "big sky" feel to his music—a vast horizon line spanning his expressionism. That's certainly the case with the latest from Exploding Star Orchestra. The trumpeter's sliding scales of cosmic jazz, avant-garde, post-bop, and sounds better categorized under the ambiguous header of "experimental," don't seek to snap into place but rather simply fill the vacuum, emanating sound from nowhere and everywhere all at once. Shifting cadences aren't bound by direction, and sharply defined melodies are apt to suddenly disappear for a time before emerging later in new skin, new shape, same beating heart. It's an amazing album, jaw-dropping at times, surprising often. Mazurek is joined by guitarist Jeff Parker; keyboardists Craig Taborn and Angelica Sanchez; drummer Gerald Cleaver; flutist Nicole Mitchell; percussionist Mauricio Takara; and vocalist Damon Locks, who adds his talents on electronics and production.
It's an uneasy serenity that's delivered by the duo of electric guitarist André Matos and alto saxophonist Jeremy Udden. A peacefulness hangs over the entire affair, accompanied by an undercurrent of tension that sometimes bubbles up and breaks through the surface. The duo skips around the impression of a melody without ever revealing the entire picture, allowing the imagination to fill in the gaps. If you're intrigued to hear something that dives into tranquility, check out Matos's 2016 solo release, Múquina. And with Fresh Sound Records recently creating a Bandcamp page, it allows me to recommend one of my all-time favorite modern jazz recordings, and arguably the loveliest folk jazz music you'll ever hear: Udden's 2009 release Plainville.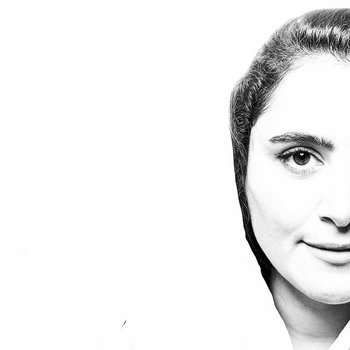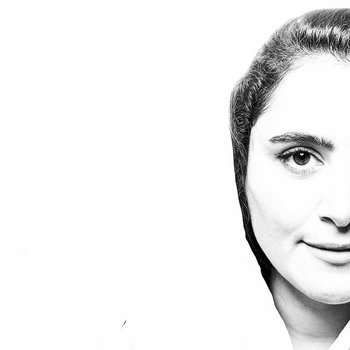 Merch for this release:
Compact Disc (CD), Vinyl LP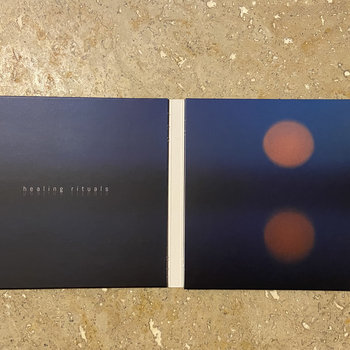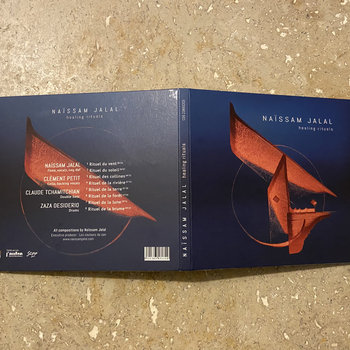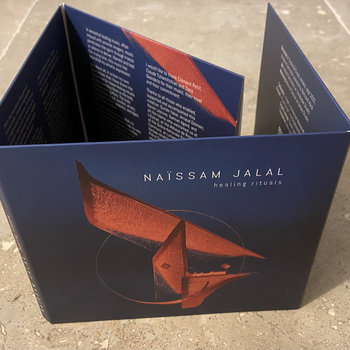 This album is a welcome reminder that music that's immensely lovely can also exude serious gravitas. On Naïssam Jalal's Healing Rituals, the phrasing of the melodies, the conversational tone of the rhythms, the enfolding embrace of harmonies—there's an abiding sense of musicians wanting to make an impact. The music itself—modal with a cross-section of Arabic, Hindustani, and gnawa music—radiates the addictive qualities of a simple groove even as the music reflects motion more complex than a playful bounce. Flutist Jalal (also adding nay, daf, and vocals), cellist Clément Petit, double bassist Claude Tchamitchian, and drummer Zaza Desiderio have created a recording that is likely to make you feel better in ways that transcend a listening experience.
Merch for this release:
Vinyl LP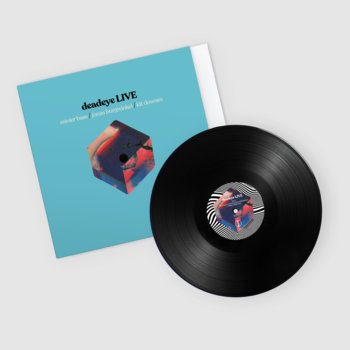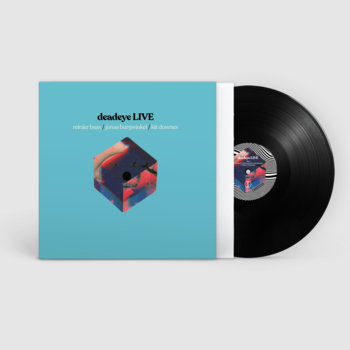 This live recording at a basement show tour stop in Cologne, Germany radiates a raw enthusiasm and dynamic energy several notches above the Deadeye trio's intriguing 2022 debut. This album is why we go to live shows: For those performances where the band comes together in unforeseen ways, where the electricity between musicians and audience flows freely and builds as it passes back and forth, and when the music hits a new plateau that the studio album only hinted at. The trio of guitarist Reinier Baas, Hammond organist Kit Downes, and drummer Jonas Burgwinkel lay into a jazz-rock sound, where wild improvisation and blues attitude snap into place and deliver a thrilling mix of group cohesion and wildly expressive individualism. Thankfully, much of that live performance energy carried over to the recording.
Ludovica Burtone
Sparks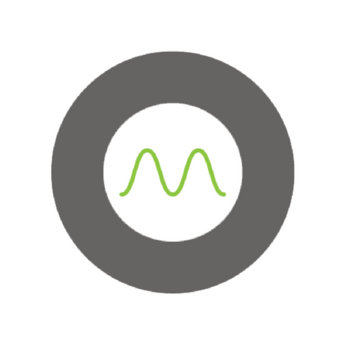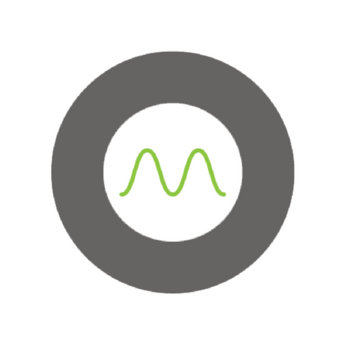 Merch for this release:
Compact Disc (CD)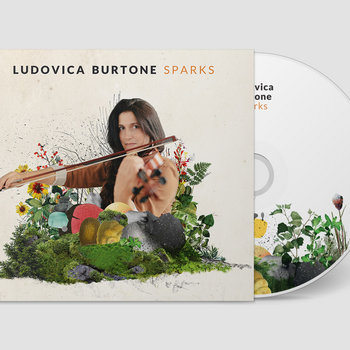 This album has harmonies for miles—so many that it leaves you wanting even more. For this session, violinist Ludovica Burtone gets her string quartet out front with a big sound full of warmth, but delivered in such a way that a listener dives into the music rather than getting subsumed by it. It's an approach that allows the trio of pianist Marta Sanchez, bassist Matt Aronoff, and drummer Nathan Ellman-Bell to express themselves within the harmonic context while still ranging out melodically. The foundation is one of chamber jazz, but the influences of both Brazilian and modern straight-ahead shape the events. Ultimately, however, those influences behave less as bordered territories and more as rivulets that flow like a forest stream. The string quartet is rounded out by violinist Fung Chern Hwei, violist Leonor Falcón, and cellist Mariel Roberts, and the ensemble benefits from a number of guests, including saxophonist Melissa Aldana and percussionist Rogério Boccato.
On Transparence, Marie Krüttli leaves you hanging on every note. Sparse, austere, with a distant warmth that resonates with the strength of the sun, the pianist's solo session says exactly what the moment requires, and not a bit more. For those too-rare moments in life when a solemn hush envelops the room—as if the whole damn world decided to collectively enjoy a moment of silence—this is the music that will keep that serenity alive.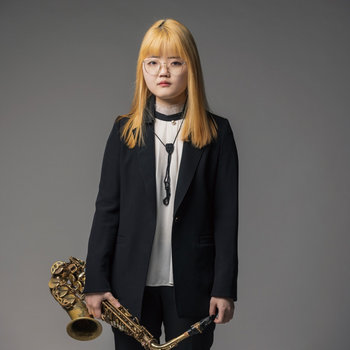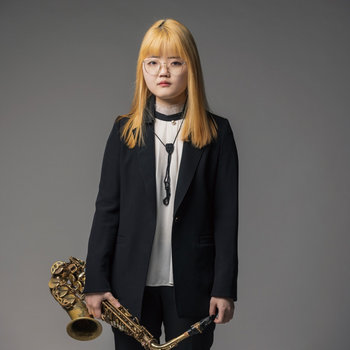 Seeing as how the contextual framework of Soojung Lee's sophomore release is the four seasons before and after COVID-19, it's no surprise that the recording consists of moments ranging from contemplative and solemn to volatile and dissonant. And there's something almost logical in how the Seoul-based alto saxophonist—joined by tenor saxophonists Myungsup Shin and Sunjae Lee; bassist Hoo Kim;, and drummer Soojin Suh—allows the music to change unpredictably from piece to piece—because "unpredictability" was the COVID experience for many of us. Melodies dart back and forth, sometimes gliding into harmony, other times crashing through jarring rhythms.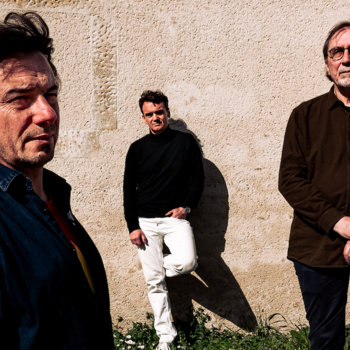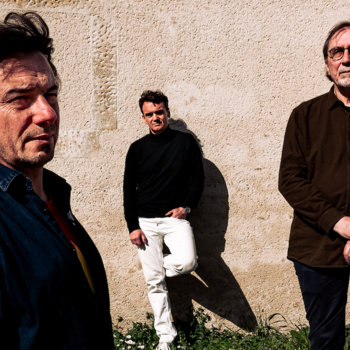 Merch for this release:
Compact Disc (CD)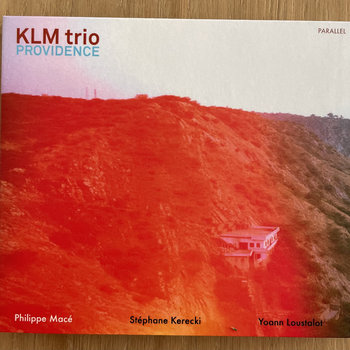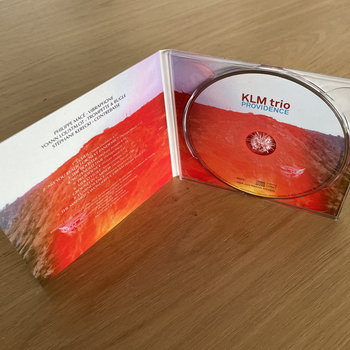 This vibraphone-trumpet-double bass session from the trio of Philippe Macé, Yoann Loustalot, and Stéphane Kerecki is the sound of moonlight, with bright tones, twinkling rhythms, a distant warmth, and an icy beauty. Even at its most volatile, the music maintains a demeanor of nighttime stillness, a sense of music specifically aimed to accompany a hushed environment.