BEST JAZZ
The Best Jazz on Bandcamp: March 2022
By Dave Sumner · April 06, 2022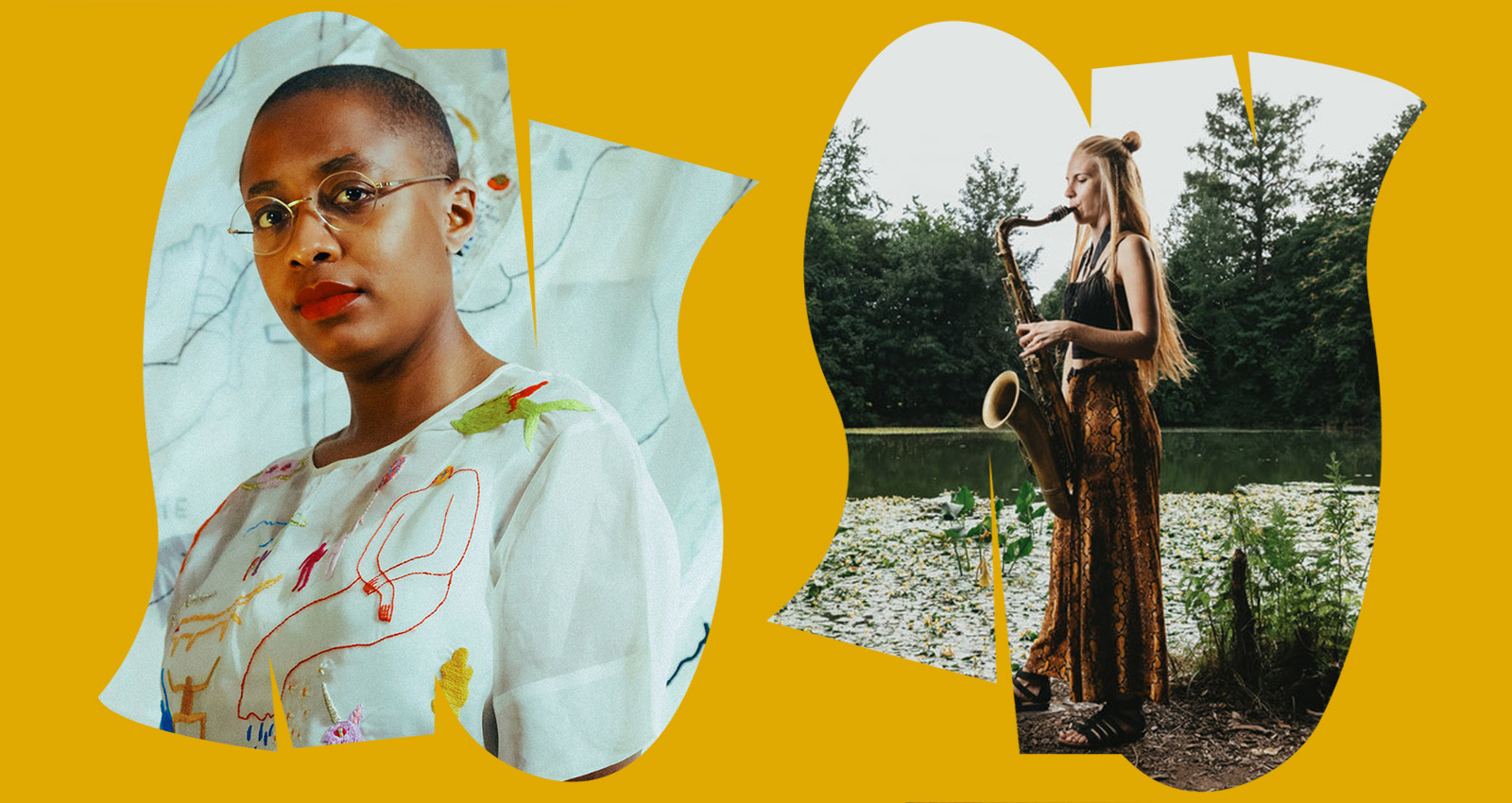 Every year, the defining characteristics of modern jazz become a little bit fuzzier as, every year, musicians offer up music that transcends categorization and obliterates expectations. The music in this month's list exemplify that trend as well as anything I've encountered lately, even as they go about celebrating qualities of jazz reflecting its foundation and its roots.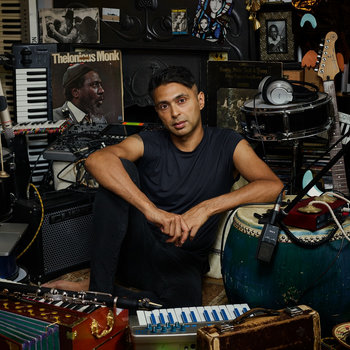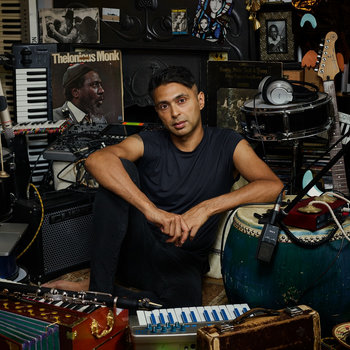 Merch for this release:
Compact Disc (CD)
Arun Ghosh is one of the 10 most exciting jazz musicians on the scene today—that's a battle I'll choose, and a hill I'll fight on…and I will win. The Calcutta-born, London-based clarinetist reflects the influence of his roots with his charismatic form of Indo-jazz, while also capturing the diverse musical influences of his new digs. The electricity crackles like mad on an album like 2011's Primal Odyssey, speaks with the patient grace of vast lands on 2013's A South Asian Suite, and juxtaposes wild shifts in tone with nuanced gestures of influence on 2017's But Where Are You Really From?  His latest manages to embrace each of those qualities, couching them in thoughtful melodies that roll out patiently, like a leaf floating effortlessly down a swift river. There isn't an album of Ghosh's I don't listen to compulsively.
Merch for this release:
2 x Vinyl LP, Cassette, Compact Disc (CD)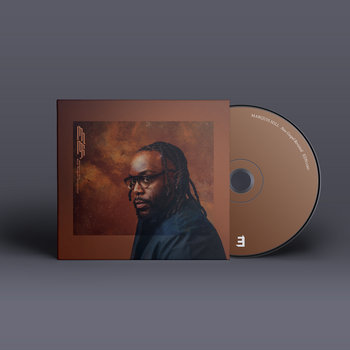 Ten years ago, Marquis Hill's New Gospel embraced a 1960s hard bop sound, at a time when funk and soul were an essential part of a groove's pulse, and a joyful facet of the music's swing. In the time since, the trumpeter has left his mark on the modern jazz scene by taking a future-facing approach, incorporating elements of groove music, spoken word, beat tapes, hip-hop, and electronic music in a modern jazz framework. Following Hill's creative trajectory has been all kinds of enjoyable, and adds an exciting layer to this return home. This exciting live set with tenor saxophonist Walter Smith III, vibraphonist Joel Ross, pianist James Francies, bassist Harish Raghavan, and drummer Kendrick Scott is not only is a return to the New York resident's Chicago hometown, it's also a dive back into an organic sound that recalls both the trumpeter's and jazz's roots.
Lara Rosseel
Hert
Merch for this release:
Vinyl LP, Compact Disc (CD)
I'm pretty crazy about this album. The melodies are warm and inviting, a flickering candlelight, a cozy fireplace, the moon bringing romance to a dark night. The percussion is a friendly chatter, an engrossing story, the crickets chirping happily from the edge of the forest. Bassist Lara Rosseel (who also adds violin, percussion, and vocals) paints with vibrant colors, creating an atmosphere as the backdrop against which the music plays out its storyline. Rosseel is joined by trumpeter Sam Vloemans, guitarist Vitja Pauwels, percussionist Sep François, and drummer Angelo Moustapha.
Julieta Eugenio
JUMP
Merch for this release:
Compact Disc (CD)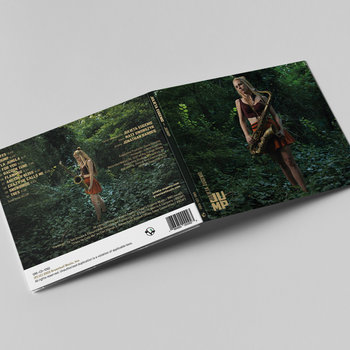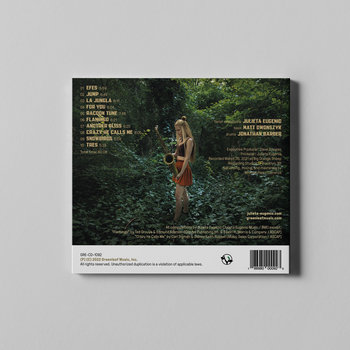 As if attuned to the changing of seasons, JUMP ushers in a soundtrack for the springtime. The tunes are light on their feet, unleash melodies that dance as if carried upon a breeze, and land gently when they hit the ground. With bassist Matt Dwonszyk and drummer Jonathan Barber, tenor saxophonist Julieta Eugenio offers up a promising debut, providing facets of her Argentina roots and her new home in New York City.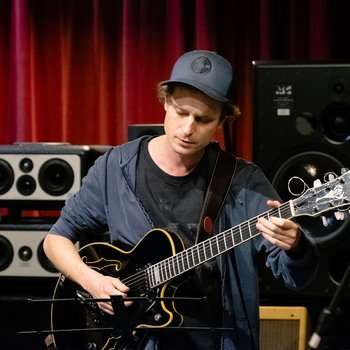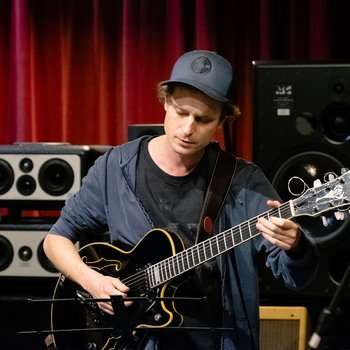 There's an unstoppable momentum to David Gisler's latest. The guitarist's trio (plus two) delivers an impact with each note, but in no way does that impede the music's flow. It's why even at its punchiest or most ferocious, there's always a sense of music that's persistently in motion. It's a massively appealing quality, one that's enhanced with each interlude of intense melodicism. Tenor saxophonist David Murray and trumpeter Jaimie Branch join Gisler and his working trio with bassist Raffaele Bossard and drummer Lionel Friedli.
Merch for this release:
Vinyl LP, Compact Disc (CD)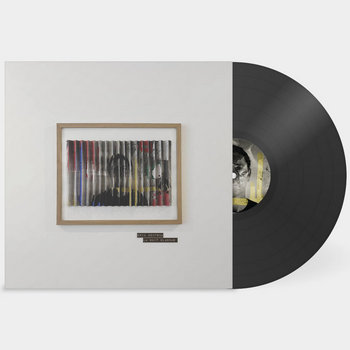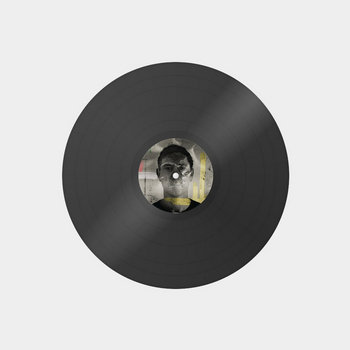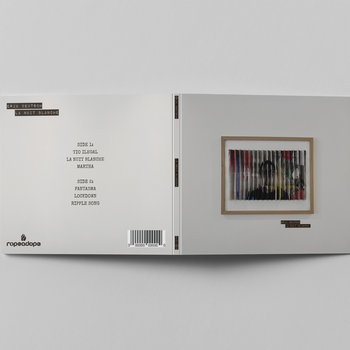 The melodies on this album act as a lighted path, and they keep the flame burning so you never lose sight of where you've been or where you're going—even as you lose yourself in the beauty of the moment. A dreamy lyricism serves as the shepherd in each song, facilitating easy-going motion while also painting the backdrops in rich textures. Keyboardist Erik Deutsch, multi-reedist Mike McGinnis, trombonist Brian Drye, guitarist Avi Bortnick, bassist Jeff Hill, and drummer Tony Mason (plus guest percussionist Mauro Refosco) offer up an album to immerse yourself within, like a cool breeze on a peaceful summer day. This also gives me the opportunity to mention his 2007 release Fingerprint, an album I've always been fond of, and which includes Ron Miles, Allison Miller, Todd Sickafoose, and Jenny Scheinman among the personnel.
Hoo boy, there are times that the music on Nomade attains the exquisite melodicism of a Guillermo Klein project. And like her fellow Argentine musician, Lucia Boffo has tapped into the folklore elements of her birthplace, as well as the modern jazz of New York City, merging them in a way that's as unified and simple as a single breath. Sometimes the vocalist brings the folk music to the forefront; other times she frames a tune in a contemporary jazz sound. It's the touch she applies to the shifting spheres of influence that make the music so arresting.
Tomas Fujiwara's Triple Double
March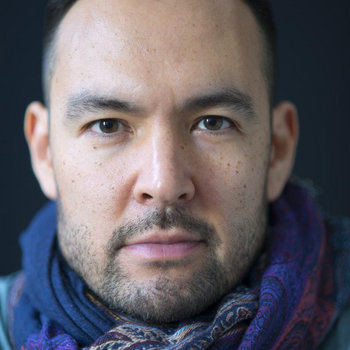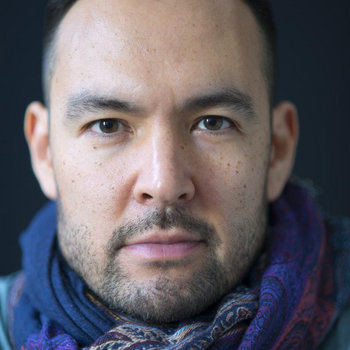 Merch for this release:
Vinyl LP, Compact Disc (CD)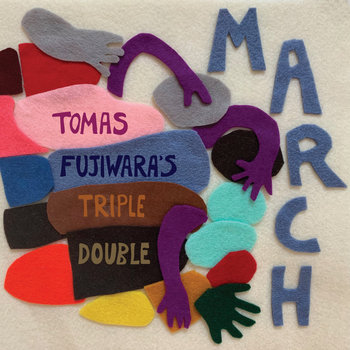 The hyperactive activity from Tomas Fujiwara's unconventional line-up with drummer Gerald Cleaver; guitarists Mary Halvorson and Brandon Seabrook; trumpeter Ralph Alessi; and cornetist Taylor Ho Bynum shakes out as more than just an unrelenting barrage of fireworks. Granted, there is plenty of that; but sometimes the music here coalesces into motion not unlike a groove, while other times attains a serenity that summons images of fireflies dancing on a moonless summer eve. Having gathered together musicians who each possess striking individualistic approaches, the drummer gives each contributor the space to express their personal sound while also conspiring to bring about spectacular collisions and stunning moments of unity.
Cécile McLorin Salvant
Ghost Song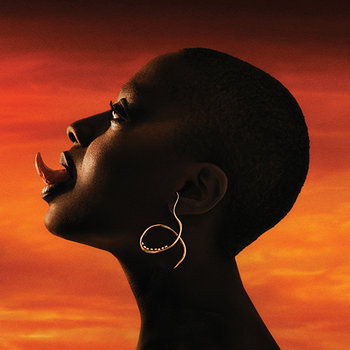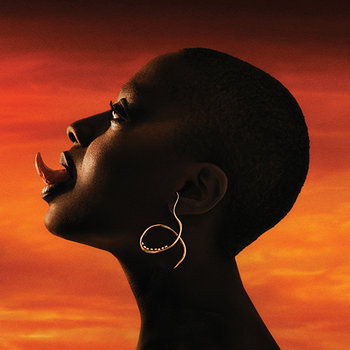 Merch for this release:
Vinyl LP, Compact Disc (CD)
Cécile McLorin Salvant transforms every word into a melody, every intonation into a rhythm. The effect is like shifting an original song's meaning into subtext in favor of Salvant's personal interpretation. It's a metamorphosis she's applied previously to selections from the Great American Songbook, and there's no little intrigue generated in the way that approach shakes out with the inclusion here of original tunes. Ghost Song features contributions by percussionist Keita Ogawa, flutist Alexa Tarantino, pianist Sullivan Fortner, guitarist Marvin Sewell, and pianist Aaron Diehl, who switches over to pipe organ on the deliriously fun "I Lost My Mind."
Merch for this release:
Vinyl LP, Compact Disc (CD)
On vibraphone, Chris Dingman toes the line where tranquility and tension form an uneasy alliance. His ensemble works, the 2011 release Waking Dreams and the 2015 recording The Subliminal and the Sublime, situated listeners on a tipping point between those polarities, a mesmerizing effect of anticipation and absorption. His solo projects cast a different kind of enchantment, where a listener is immersed in the sound of the present moment, one moment at a time. His newest, Journeys Vol.1, is spellbinding.
Merch for this release:
Vinyl LP
This very cool updated psychedelic jazz session is equally thrilling and captivating. With Filip Wauters on pedal steel and guitar, Simon Segers on drums, and Nicolas Rombouts on double bass, the music bends melody like a prism refracting light and effortlessly shifts tempos between trance-inducing grooves and stream-of-conscious chatter. Some of their other projects include BackBack (recommended for fans of Morphine) and De Beren Gieren (for fans of strange and mysterious music).
Lisa Ullén/Elsa Bergman/Anna Lund
Space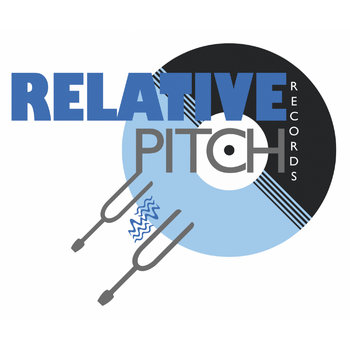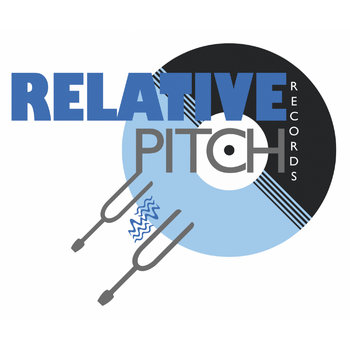 Merch for this release:
Compact Disc (CD)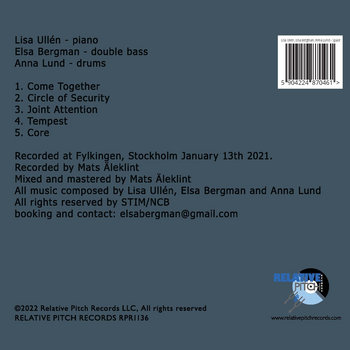 This music is relentless. Melodies are sliced and diced and battered by rhythm. It is free and untamed and chaotic. It also conveys something like grace. Even at its most frenetic or its most austere, the prevailing motion on this session by pianist Lisa Ullén, double bassist Elsa Bergman, and drummer Anna Lund transmits the idea of an intentional flow, a fluidity that transcends the music's inherent volatility. There are moments on this album that are absolutely riveting.
Danilo Pérez featuring the Global Messengers
Crisálida
Merch for this release:
Compact Disc (CD)
In the same spirit as Dizzy Gillespie's United Nations Orchestra, Danilo Pérez brings together musicians from around the world (Palestine, Greece, Iraq, Cuba, Chile, Jordan, and the USA) to reflect the state of unity that's possible through music. Crisálida captures the beauty of that potential moment in time. Opening statements of melody lead to interludes of lyrical flight, and each piece is portrayed as one leg of an epic journey. It also signals evidence of Mack Avenue Music building up a Bandcamp label page.
Merch for this release:
Compact Disc (CD)
Every note resonates intensely on the latest from Matt Slocum, even when spoken at a whisper. The drummer, joined by pianist Taylor Eigsti, tenor saxophonist Walter Smith III, and bassist Larry Grenadier, takes an unassuming approach to the music here, like a storyteller timing their climax to coincide with the dying embers of a campfire. This recording is sublime.
Merch for this release:
Compact Disc (CD)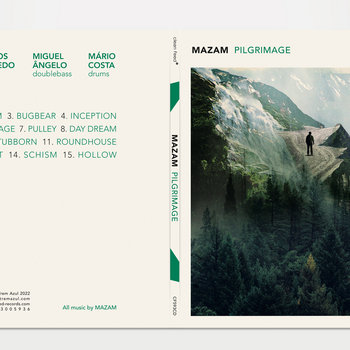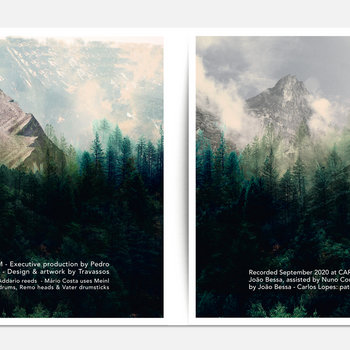 The transition of lyrical perspectives is the winning trait on this session from the Mazam quartet—saxophonist João Mortágua, pianist Carlos Azevedo, double bassist Miguel Ângelo, and drummer Mário Costa. States of contemplation yield to chaotic expressionism before returning to a more peaceful disposition. It's not uncommon for the expansion of a melody to become, instead, a fleeting view of each musician's facets in seemingly random patterns. Hints of chamber jazz melt into bursts of free improv that coalesce into an echo of post-bop or, perhaps, a sound not yet given name. Much of it is a mystery—and that's what makes this music fun.
Helsinki label We Jazz Records is offering up a compilation with the stated purpose of donating 100% of the proceeds to verified charitable organizations benefiting humanitarian aid in Ukraine. It's comprised almost completely of previously unreleased tracks, so even diehard We Jazz label fans will find plenty here to like.