BEST JAZZ
The Best Jazz on Bandcamp: June 2022
By Dave Sumner · June 28, 2022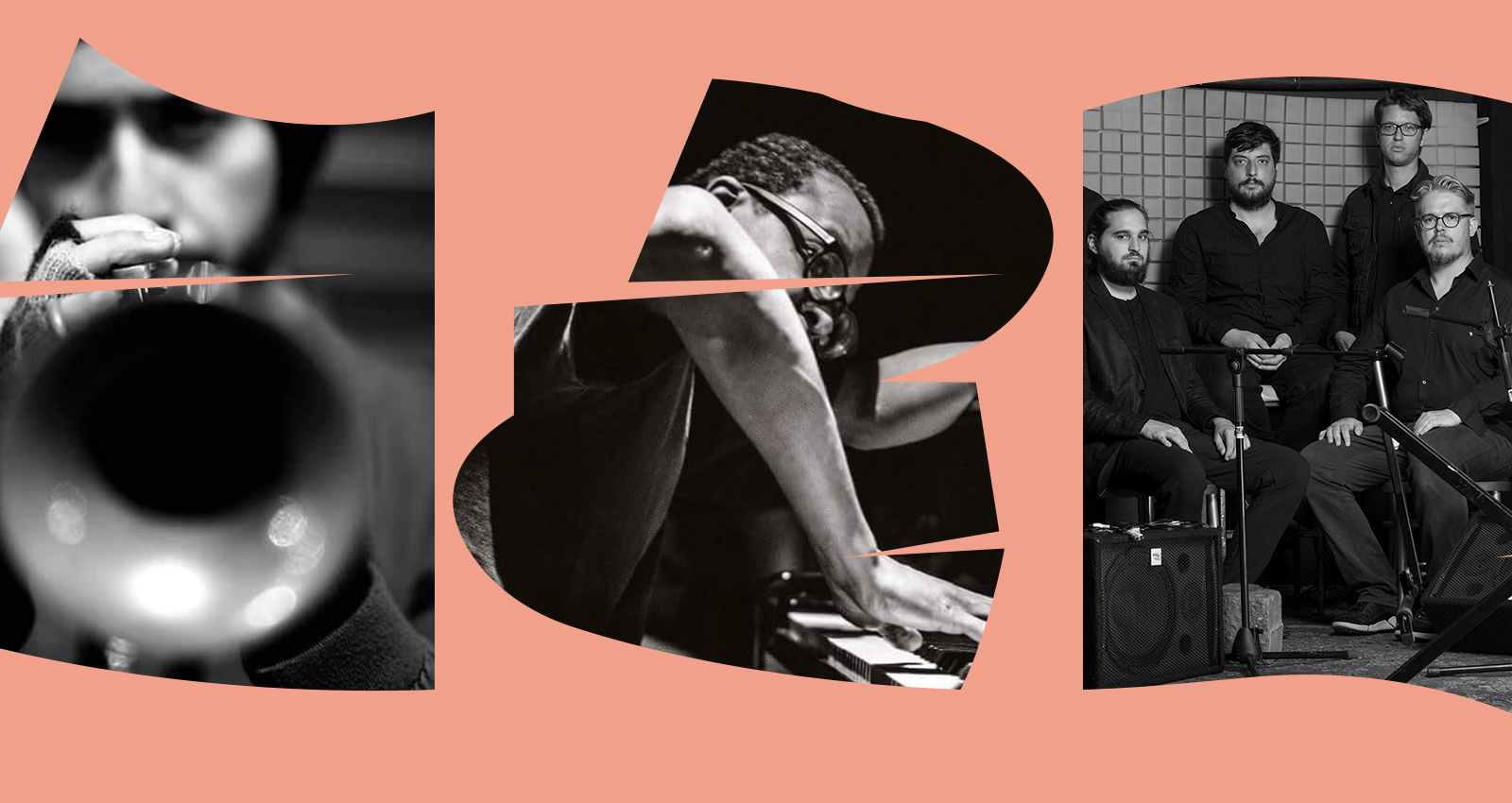 I remember Bandcamp back in the day. It was a different world 10 years ago when I'd rifle through the new releases tagged "jazz." It didn't take long to do, and I didn't find very much. I mention this because this column marks the halfway point of 2022, and when I look back at the months that preceded it, I am floored by the wealth of music the year has gifted us. I've come to expect it. I guess I just wanted to put that out there: That as we listen through the new releases for June 2022, to not lose sight of how precious this all is. Let's begin.
Merch for this release:
Vinyl LP, Compact Disc (CD), Poster/Print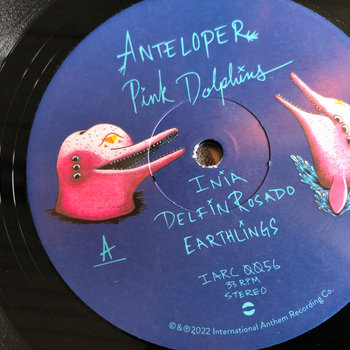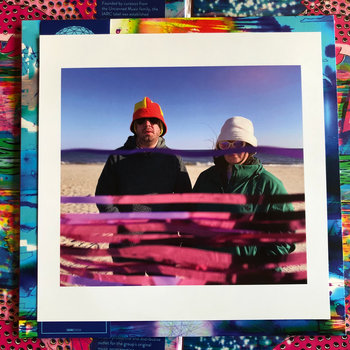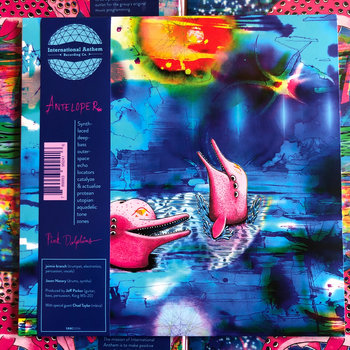 The wild exuberance of Anteloper takes on a life of its own. What begins with trumpeter Jaimie Branch and drummer-keyboardist Jason Nazary conjuring up a psychedelic mix of influences eventually becomes an environment in which the duo is reacting to the music as much as shaping it. It's why the layers of improvisation and interplay radiate a much larger presence than one would expect from a small group setting. Adding to the excitement, the duo is joined by guitarist Jeff Parker, plus Chad Taylor adding an intoxicating dose of mbira on the second track.
Merch for this release:
Compact Disc (CD)
There's an undeniable appeal to the way Martin Küchen's various Angles ensembles hopscotch between avant-garde and the blues, electro-acoustic modernism and inside-out traditional, mesmerizing with a simple melody before ripping it apart and showing the complex circulatory system pumping the blood from the song's heart. For as modern as this music gets, it never severs its ties to the past. The alto saxophonist has released a number of recordings under the Angles moniker; every one of them is a delight. For this session, he's joined by trumpeters Magnus Broo and Goran Kajfes, double bassist Johan Berthling, drummer Konrad Agnas, trombonist Mats Äleklint (who also doubles on sousaphone), vibraphonist Mattias Ståhl, and pianist Alexander Zethson.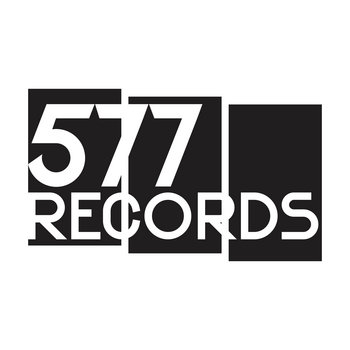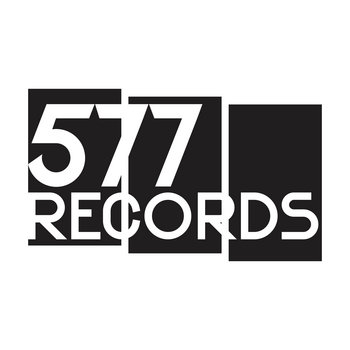 Merch for this release:
Vinyl LP, Compact Disc (CD)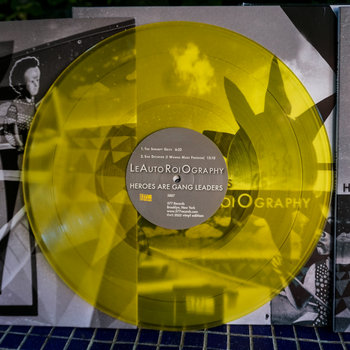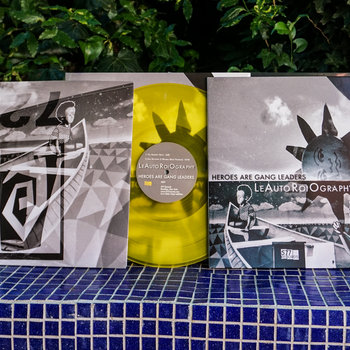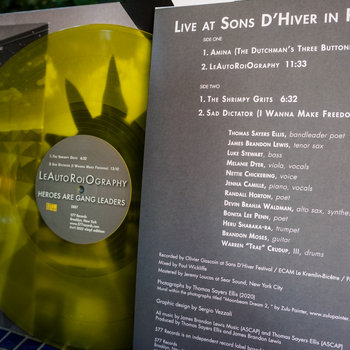 Thomas Sayers Ellis's Amiri Baraka project LeAutoRoiOgraphy is nothing short of stunning. It's music that wears its heart on its sleeve, and yet wields lyricism with a methodical precision that speaks as much to its insightfulness as it does its emotional impact. Their source material comes from both Baraka originals and their own perspectives on his works, a creative immortality passing from one generation to the next. It's also another opportunity to hear James Brandon Lewis at a creative peak (until, I suppose, he decides there's another peak even higher up that he wants to reach). Violist Melanie Dyer and bassist Luke Stewart are two more contributors who should be familiar to readers of this column.
Lisbeth Quartett
Release
Whereas conventional melody tends to light the path that's directly ahead, in the hands of the Lisbeth Quartett it instead casts its light in all directions, illuminating the environment in which the ensemble operates. The effect is one of melodic echoes, fragments that interact with harmony and percussion. I've been championing the music of Charlotte Greve for the better part of 10 years, and the saxophonist's quartet with pianist Manuel Schmiedel, bassist Marc Muellbauer, and drummer Moritz Baumgärtner is one facet of Greve's compelling recorded history to date.
Merch for this release:
Compact Disc (CD), Vinyl LP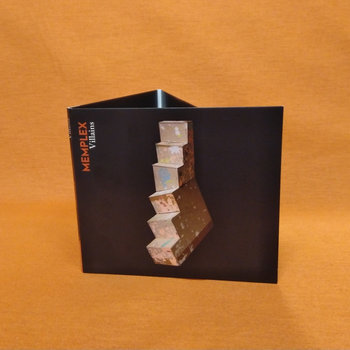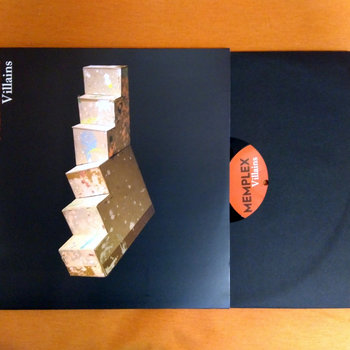 This is music that's agitated and rarely sits still, with feet always in motion. Even those times when the Memplex quintet settles into a melody as tranquil as a cat curling up for a nap, it's only a precursor to more zooming around. Memplex is trumpeter Mario Rom, tenor saxophonist Werner Zangerle, pianist Philipp Jagschitz, double bassist Walter Singer, and drummer Niki Dolp. If this floats your boat, then definitely check out Mario Rom's Interzone project.
Maniscalco/Bigoni/Solborg
Canto
Merch for this release:
Compact Disc (CD), Vinyl LP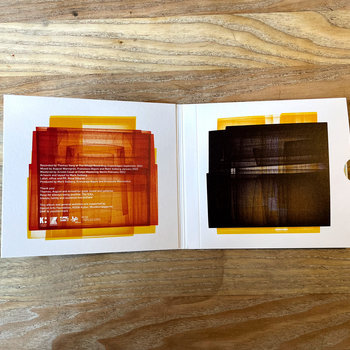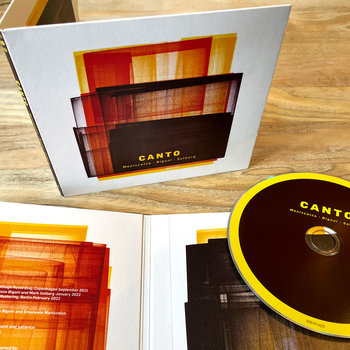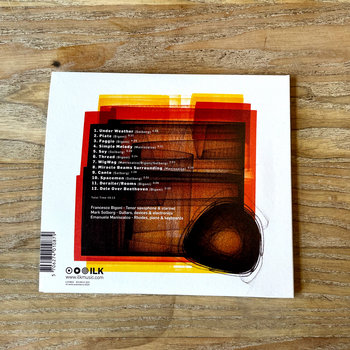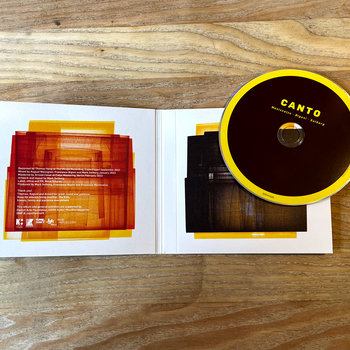 This music here is an electric current. Its sound is subdued, but its presence radiates a power that's as likely to deliver a gentle shock as brighten the room with its warmth. The trio of pianist Emanuele Maniscalco, guitarist Mark Solborg, and woodwind instrumentalist Francesco Bigoni have previously displayed a talent for amplifying whispers for impact. Their latest keeps to that winning formula. Tasteful infusions of electronic effects and keyboards add some welcome textures to the mix.
Colin Stetson, Elliott Sharp, Billy Martin, Payton MacDonald
Void Patrol
Merch for this release:
Compact Disc (CD)
The melodic beauty of Void Patrol is the consequence of relentlessness, of nuanced variations on a theme, and the slow accrual of patterns into a grand design. Colin Stetson (saxophone), Elliott Sharp (strings, electronics), Billy Martin (drums, percussion), and Payton MacDonald (keyboards, percussion) effect a slow-motion hypnosis, where a tipping point is achieved and fond intrigue becomes command of attention. I think this album is fascinating, and I can't stop listening to it. Also, as many of you are familiar (justifiably) with Colin Stetson via his New History Warfare series, this is a nice opportunity to hear him in another context.
Alan Fajardo's project performed live at Pizza Jazz Café in Mexico City is a deliciously sprawling work with an epic lyricism. The trumpeter's ensemble keeps to a brisk pace, which makes those moments when they slow things down and lean into a melodic idea all the more resonant. It's one continuous performance (broken into two tracks) and it elicits both the sense of a long journey undertaken and a short jaunt ending far too soon.
Aaron Parks, Matt Brewer, Eric Harland
Volume 2
This trio session from pianist Aaron Parks, bassist Matt Brewer, and drummer Eric Harland was a celebration of shedding the psychological weight of pandemic isolation and recapturing the simple joy of playing some tunes together in the recording studio. These straight-ahead pieces, comprising both modern and old-school compositions, are the sonic equivalent of a warm smile. It's the part two companion of the inaugural installment released a few months ago.
Merch for this release:
Compact Disc (CD)
The fascinating quality of World Construct is the way the music binds together cohesively, even as each successive piece expresses itself differently than the one that preceded it. The result is like one message delivered in an array of different languages. Taking a less abstract direction, this trio set from pianist Matthew Shipp, bassist Michael Bisio, and drummer Newman Taylor Baker advances a dialog as compelling as any piano trio session released in 2022.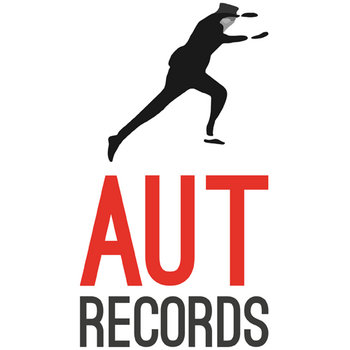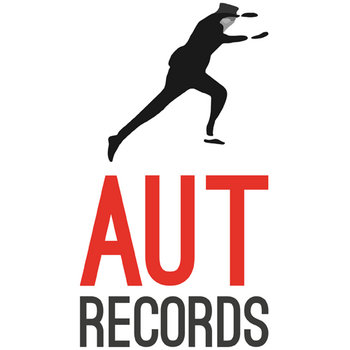 Merch for this release:
Compact Disc (CD)
Though as many as 13 musicians contribute to this work by Tuscany Music Revolution, the number of players expressing themselves at any given time could be as little as three or four. The shifting voices, combined with the freedom given to each contributor to improvise at will, results in some deliriously fun moments. Some of the more compelling ones are those when the musicians adopt parallel trajectories and keep to a tight formation, eclipsed only by those times when they unexpectedly enter a confluence.
Merch for this release:
Compact Disc (CD)
Though no one specific attribute would point to this conclusion, nevertheless, the music of Johannes Wallmann leaves the impression of pop music catchiness, of memorable passages absent an obvious hook. There's an inherent tunefulness to the pianist's work no matter how complex a particular piece may become. That's never been truer than on his latest. There isn't a track on this album that doesn't lock the ear into place. Now based in Madison, Wisconsin, Wallman is joined by alto saxophonist Sharel Cassity, vibraphonist Mitch Shiner, bassist John Christensen, and drummer Devin Drobka.
Merch for this release:
Vinyl LP, Compact Disc (CD)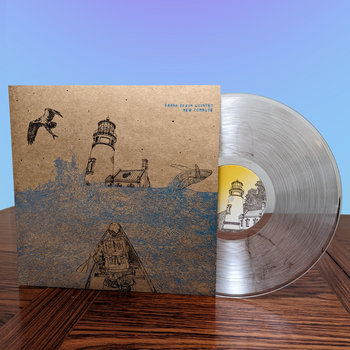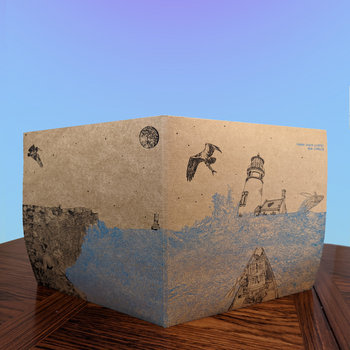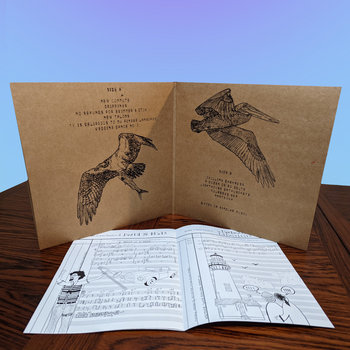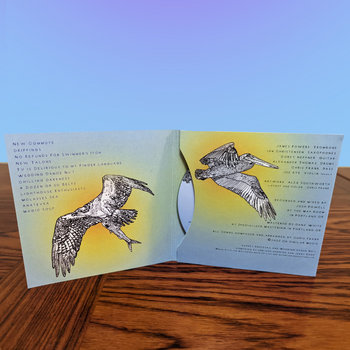 The musicians on New Commute gravitate to melody like campers huddled around a fire. Sometimes they pause to feed it and make it grow, other times they simply regale in its warmth. Their musical conversations always cross over it, mixing in with melody like embers within the flame. Chris Frank released a promising debut in 2018 with Better/Broken. His latest builds on that success. The Portland-based bassist is joined by trombonist James Powers, tenor saxophonist Ian Christensen, guitarist Corey Heppner, and drummer Alexander Thomas.
Merch for this release:
Vinyl LP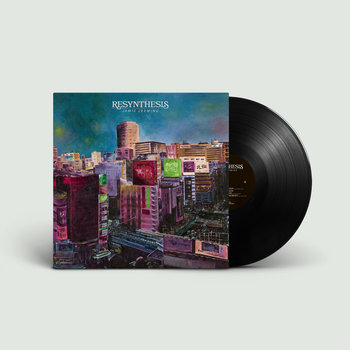 This is modern cosmic fusion, where the melodies flash a little bit of afterburn and the grooves experience a little bit of turbulence. UK-based guitarist Jamie Leeming always stays tethered to the heart of the tune and the melody in its blood, so even when the music stretches out toward the horizon, it never really ventures too far from home. A lot here to like.