BEST JAZZ
The Best Jazz on Bandcamp: July 2020
By Dave Sumner · August 13, 2020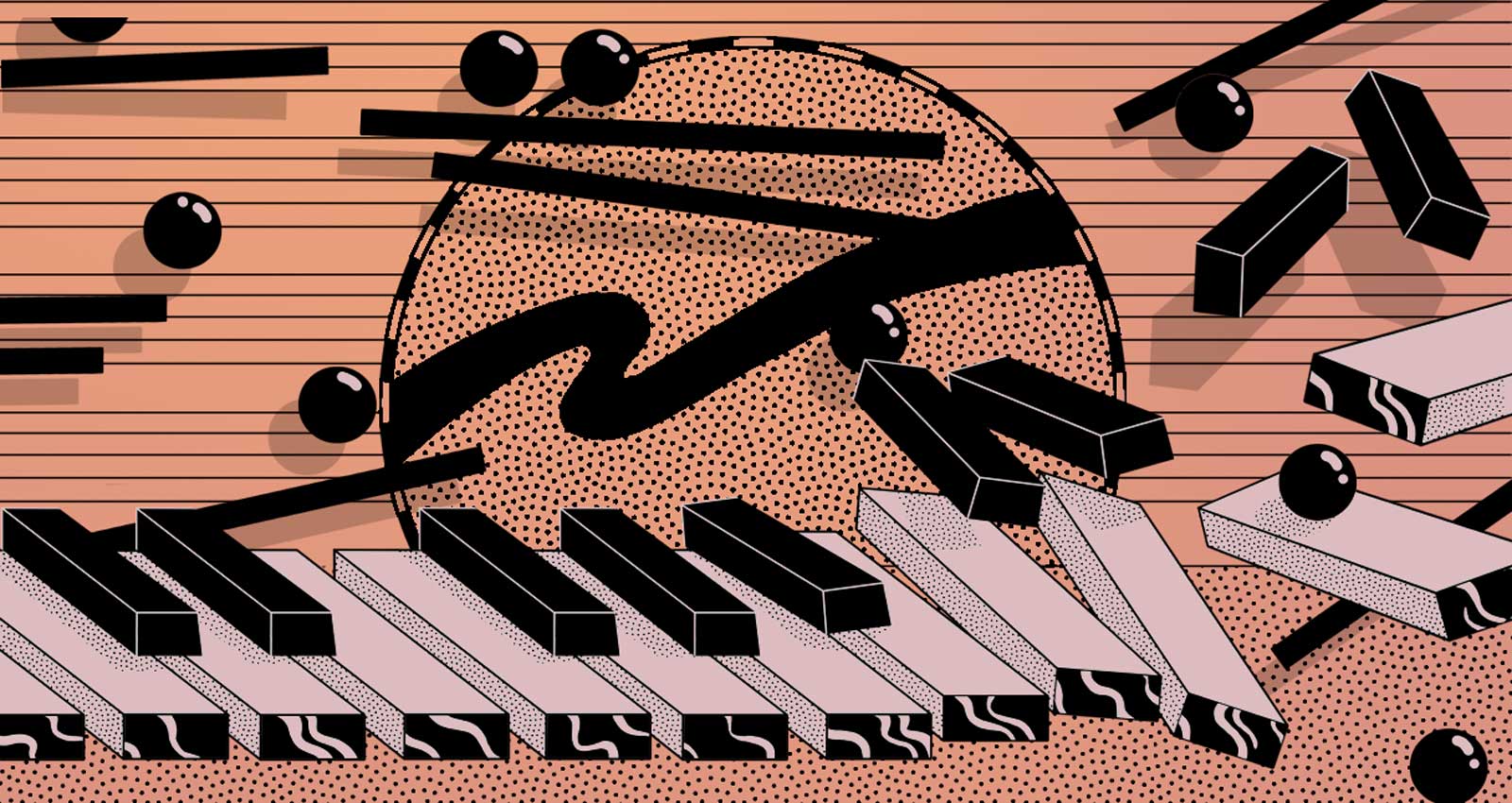 While we are not, in fact, 569 months into the year 2020, at times it certainly feels that way. But even if that were true, it still wouldn't be enough time to cover all of the great music released this year—especially after the month of July. A few of the recordings in this month's column will surely be mentioned again come December, when the various end-of-year Best Of lists begin to surface. As has been the case every month of the pandemic shutdown, this month's list is a mix of studio recordings, live performances, DIY isolation home sessions, and archival material. At a time when we are craving a sense of normalcy, we're reminded that music is one place we can always turn.
La Pingo's Orquesta & Todd Clouser
Midwest / Bajio
This collaboration between La Pingo's Orquesta and Todd Clouser functions as a kind of cultural exchange between two different Midwestern cities: Aguascaliente in midwest Mexico, and Kansas City in the U.S. The influence of Argentine tango and Latin American folk combines with the folk-jazz hybrid of Clouser's A Love Electric ensemble, with well-known melodies given new life from a jazz point-of-view. In many ways, Midwest / Bajio was inevitable: Clouser produced La Pingo's excellent 2017 release Peregrino, and the guitarist is now himself based out of Mexico City, thus affording more opportunities for collaboration.
Charles Tolliver
Connect
Merch for this release:
Vinyl LP, Compact Disc (CD)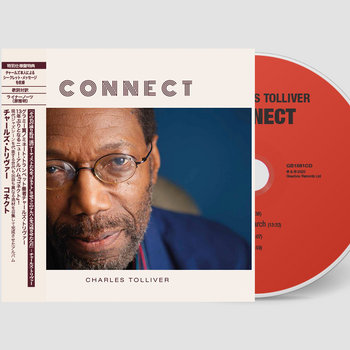 It's been over 10 years since Charles Tolliver's last recording, and after hearing the amicable chatter and rich warmth of this hard bop session, it's unlikely that jazz fans will allow as much time to pass before his next effort. One of the giants of the genre, the trumpeter proves unequivocally that the hard bop of the past loses none of its brilliance when set against a modern landscape. This lively session with bassist Buster Williams, drummer Lenny White, pianist Keith Brown, and alto saxophonist Jesse Davis (plus tenor saxophonist Binker Golding on two tracks) is too brief, and leaves the listener wanting more.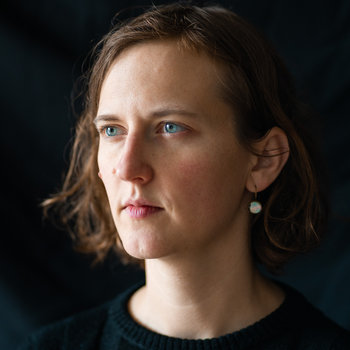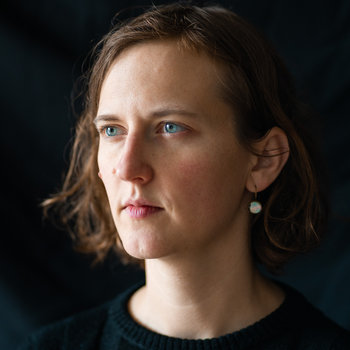 As a response to the challenges presented to musicians and labels during the pandemic shutdown, Out Of Your Head Records has been releasing a series of recordings created via unconventional methods. This "via Zoom" quartet recording from Anna Webber not only provides an opportunity to hear one of the top saxophonists on the scene, it also also allows you to witness the ways creative musicians adapt to natural catastrophic events using modern technology. The artists are donating one dollar from each sale to a chosen non-profit. Webber has chosen the Bronx Defenders Client Emergency Fund.
Merch for this release:
Compact Disc (CD)
An African artist living in America with roots tracing back to Rwanda and Uganda, Somi's perspectives—and the ways they manifest in song—feel particularly important in our current era. This album, recorded at Frankfurt's Alte Oper in 2019, is more than a mere conceptual exercise. Somi, along with the Frankfurt Big Band, as well as past collaborators like guitarist Hervé Samb and pianist Toru Dodo, unleash a magnificent big band session, where the strength of the music matches the power of the message.
Merch for this release:
Compact Disc (CD)
It's always a treat when Julian Shore's name appears amongst an album's personnel; but on one of his own recordings, his expressiveness offers a view of a vaster horizon from a higher plateau. His 2016 release Which Way Now? was stunning, and this year's Where We Started is a natural extension of that grace and beauty. From the sound of things, Shore was in an introspective frame of mind when making this album; melodies are fueled by a powerful blend of contemplation and exploration. It's just as easy to immerse yourself in any single moment as it is to be swept away by the entire epic journey. Saxophonists Dayna Stephens, Caroline Davis, and Oded Tzur, guitarist Ben Monder, bassist Edward Perez, and Colin Stranahan contribute to this wonderful session.
Recorded live at the Espacio Colectivo de Enseñanza Musical in Mar del Plata, Argentina, this modern inside-out session meshes the rhythmic dialog of old-school jazz with the new school's freer forms of harmonic development. Saxophonist Rodrigo Dominguez, trumpeter Valentin Garvie, guitarist Julian Maliandi, bassist Nicolas Pasetti, and drummer Luciano Monte deliver a high-voltage concert performance that finds little ways to surprise with each turn of a phrase, as well as to blow holes through walls with well-timed shows of force. The label Discos ICM continues to release under-the-radar gems.
Among the trombonists on the modern jazz scene, none have a more distinct vernacular than Jacob Garchik. It's a characteristic that has as much to do with the structure of his compositions as it does the shape of his sound. His latest, Clear Line, is more evidence to this point. This 13-piece ensemble, all wind instruments, invests as much care in developing the sightlines of the music as the melody at its heart. These same qualities inform his solo work, The Heavens: The Atheist Gospel Trombone Album, a nine-part suite for trombone choir (trombone, sousaphone, baritone horn, slide trumpet, alto horn), a sermon on his love of religious music. An all-star line-up joins Garchik, including Charlotte Greve, Jennifer Wharton, Jonathan Finlayson, and Anna Webber.
Compro Oro feat. Murat Ertel & Esma Ertel
Simurg
Merch for this release:
Vinyl LP
One of the most compelling, eccentric recordings of 2020 is this collaboration between Belgian-based psychedelic jazz outfit Compro Oro and members of Istanbul-based psychedelic folk band Baba Zula, Murat Ertel and Esma Ertel. Neither the approach to melody or rhythm could be considered conventional, which is why it's so damn impressive how well they remain in sync. The music's foundation is one of improvisation, and the exuberance exhibited by the musicians throughout reflects an impressive kind of fearlessness.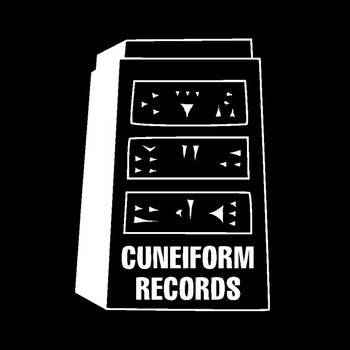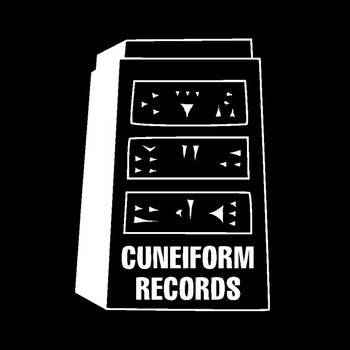 Merch for this release:
Compact Disc (CD)
There's nothing normal about the music of guitarist Mary Halvorson, double bassist Michael Formanek, and drummer-vibraphonist Tomas Fujiwara—not in their individual projects, and certainly not when they join forces as the trio Thumbscrew. On their latest release, they dig into the unrecorded compositions of music legend Anthony Braxton in celebration of the composer's 75th birthday. The foundation of the trio's 2018 double-release Ours / Theirs was to filter jazz standards through their unique sound. The result transformed comfortingly familiar music into intriguing, peculiar curiosities. Here, with the music of Anthony Braxton, Thumbscrew illustrates how the unique qualities of two different entities can be combined, while still retaining their creative individuality. It opens up new possibilities for the compositions, and unlocks new potential in the musicians themselves.
Giovanni Francesca
Màrgo
When a cloud suddenly passes before the afternoon sun, it brings with it a sudden shift in mood—as if the change in light has momentarily altered the way the day feels. That's the effect Giovanni Francesca has on melody. One moment, he's delivering a straight-forward modern jazz piece; the next, that same piece has become moody with cinematic ambiance, or has taken a wide turn into the blues, or simply explodes with an electric force. His 2015 release Rame was one of the best things to hit the shelves that year. His 2020 follow-up proves that his guitar magic has lost none of its power.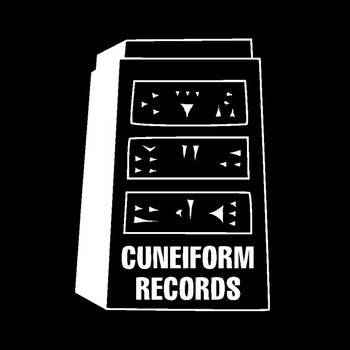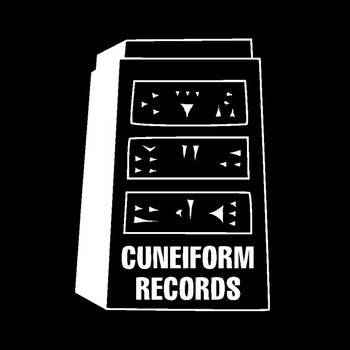 Merch for this release:
Compact Disc (CD)
This is an album that tears things apart at the seams, and the newly opened rifts become portals for lovely harmonic expression. The way chaos and serenity feed into one another and behave as opposing points-of-departure create lovely, addictive moments of tension and release. This performance at Chicago's Elastic Arts by the Stirrup trio of drummer Charles Rumback, bassist Nick Macri, and cellist Fred Lonberg-Holm (who serves as conductor for this session), plus the reeds, strings, and electronics of Jen Clare Paulson, Zoots Houston, Keefe Jackson, Russ Johnson, Peter Maunu, and Mars Williams is one of the very best things I've heard all year.
Enzo Carpentieri Circular E-Motion
Theory of Dreams
Whether the music is exhaled with the delicacy of a whisper or the fury of a thunderstorm, there's a mesmerizing quality to this live 2014 session from drummer Enzo Carpentieri, cornetist Rob Mazurek, and vibraphonist Pasquale Mirra that you just can't shake. The unusual combination of vibraphone, cornet, and drums creates textures both strange and beautiful, and the trio happily explore each rhythmic possibility. It can haunt a music fan just thinking of all of the magical live performances they'll never experience; let's raise a toast to the person who decided to hit a record button on the evening of this particular show.
The latest from Ant Law gives the sense that the guitarist composes individual pieces as complementary components of some grander vision. The Sleeper Wakes is thick with dreamy imagery, a purposefully blurry presence that leaves room for many interpretations. A solid complement of artists from the London scene join in, with pianist Ivo Neame, multi-reedist Michael Chillingworth, bassist Tom Farmer, and drummer James Maddren (plus guests).
Merch for this release:
Vinyl LP, Compact Disc (CD)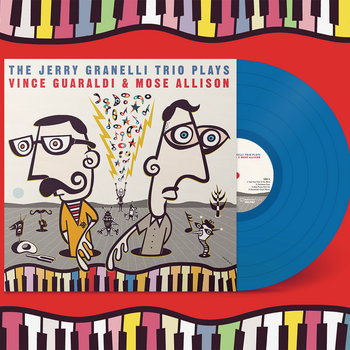 If there's one quality common to the music of Vince Guaraldi and Mose Allison, it's an abiding warmth—the kind that flickers playfully like the pop, crackle, and spark of a fireplace. The trio of drummer Jerry Granelli, pianist Jamie Saft, and bassist Bradley Christopher Jones embrace the spirit and sound of that music on this delightful set of renditions. Every year, without fail, I field requests for de facto holiday jazz albums like Vince Guaraldi's Peanuts soundtrack; this year, I'll be pointing in the direction of this recording. And, really, that shouldn't come as a surprise, since Granelli, in addition to collaborating with Mose Allison, also contributed to Guaraldi's original Peanuts recording way back in the day. There is something acutely satisfying about this sense of having come full circle.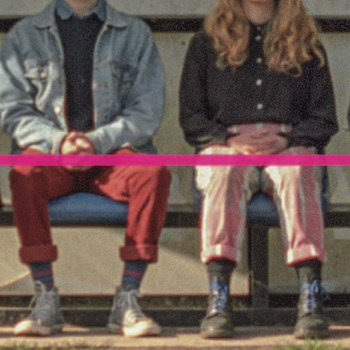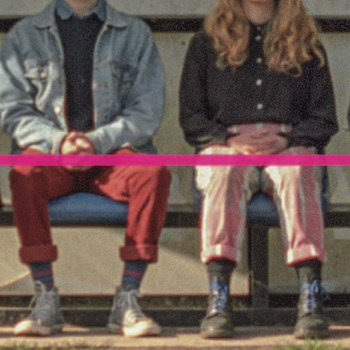 Merch for this release:
Vinyl LP
This album is a lullaby. The use of toy pianos adds an otherworldly quality to the music. The sonorous melodies reach easy crescendos, and fall gracefully to their conclusions. Bass clarinet and harmonium add a dreamy harmonic element to the foundation of guitar, alto sax, drums, and bass. The music moves with a gentle cadence, which holds even during those rare moments when the volatility spikes. It's a beautiful recording, and impressive recording debut, from this Melbourne-based quartet.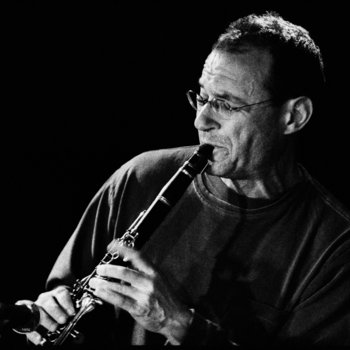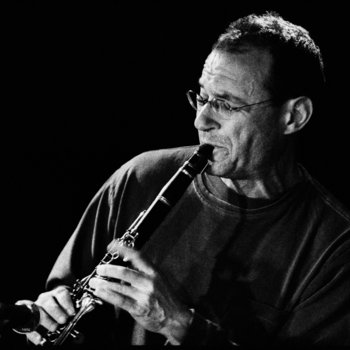 Like most other musicians, the pandemic shutdown upended the world of Ben Goldberg. One way the clarinetist regained his sea legs was to throw himself into his music. And so, on March 19th, Goldberg began recording a solo piece each and every day. With his array of clarinets and a synthesizer (that he admits he is learning on the fly), he's created an ongoing project that offers a window to the life of a musician in solitude—to creativity in motion, and to the fragile, enduring humanity each of us possesses during these traumatic times.
Mainstream Records:  Blue Mitchell
Graffiti Blues
And let's end this month's column with a general announcement that Mainstream Records has created a label page. The label recorded a number of Bop's leading stars in the wake of that era, when '70s Jazz saw funk, soul, R&B, and rock influences becoming more prominent. This 1973 session from jazz legend Blue Mitchell is symbolic of what made the music of Mainstream Records so much fun.