BEST JAZZ
The Best Jazz on Bandcamp: January 2022
By Dave Sumner · February 03, 2022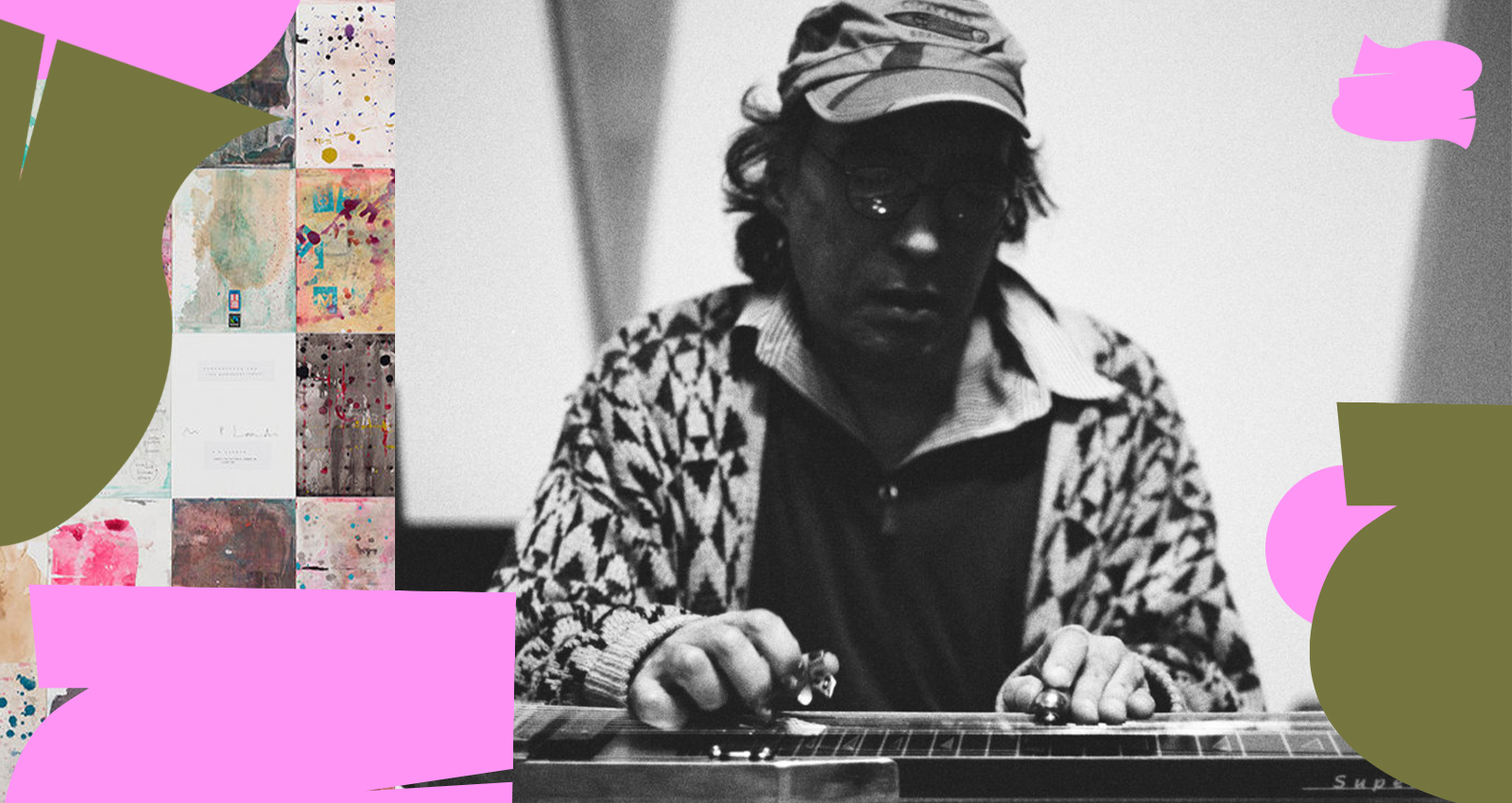 Usually, January is a reprieve. The new release year typically doesn't start gaining momentum until February—March at the latest. Not so for 2022! January put me right to work. I thought I'd get to coast for a few weeks. Instead, I'm suffering yet more existential angst at my inability to whittle approximately 50 amazing new releases down to my 15 available slots. And that's not even taking into account that this column also scoops up some 2021 stragglers. But as always, these lists are merely the jumping off point…
…Even, apparently, in January.
Merch for this release:
Vinyl LP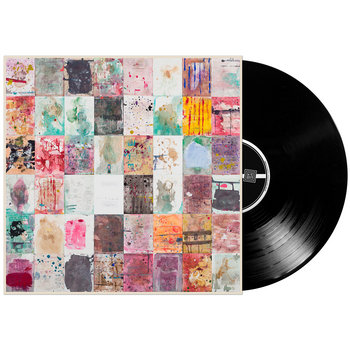 For some of you, the moment I remind y'all that Dave Easley is a member of the Brian Blade Fellowship is the moment you'll immediately snap this album up. And you should! The lap steel guitarist has a range that extends far beyond the intoxicating nu-jazz of the Fellowship, and it's on full display on Byways of the Moon. Along with Cathlene Pineda on Wurlitzer electric piano, Chad Taylor on drums, and Dave Tranchina on double bass, Easley performs renditions of songs from across the spectrum of music, including tunes by John Coltrane, Carla Bley, Led Zeppelin, Thelonious Monk, and an intriguing mash-up of Brian Wilson's "In My Room" and the Zawinul/Davis classic "In a Silent Way."
Merch for this release:
Compact Disc (CD)
There's a bittersweet quality that Sara Schoenbeck brings to any project. The way she channels a melody through her bassoon carries with it a little bit of melancholia, a thin ray of sunshine, a pervading sense of the blues. It always resonates like mad. That quality was on full display in two recordings with Wayne Horvitz's Gravitas Quartet (with Horvitz, Ron Miles, and Peggy Lee). This set of duets with Horvitz, drummer Harris Eisenstadt, flutist Nicole Mitchell, guitarist Nels Cline, saxophonist Roscoe Mitchell, pianist Matt Mitchell, bassist Mark Dresser, pianist-vocalist Robin Holcomb, and cellist Peggy Lee shows that those qualities have become even more nuanced, and broadcast with even greater feel.
Alexander Hawkins Mirror Canon
Break a Vase
The music of Alexander Hawkins is rarely conventional, grounded in unpredictability. Any one particular piece is likely to undergo a troubled evolution, where the forces of change are as likely to tear sound apart as result in cohesiveness. These qualities on their own are pretty compelling. But the source of constant fascination is the pianist's talent for bringing gorgeous streaks of melody to the surface of each song, a uniting force of all of the moving pieces. His latest, Break a Vase, is the latest illustration of this gift and, arguably, is his strongest effort to date. Hawkins is joined by percussionist Richard Olátúndé Baker, bassist Neil Charles, drummer Stephen Davis, electric guitarist Otto Fischer, and saxophonist Shabaka Hutchings. I also strongly recommend checking out this ensemble with violinist Dylan Bates on Hawkins's excellent 2014 release, Step Wide, Step Deep.
Merch for this release:
Compact Disc (CD)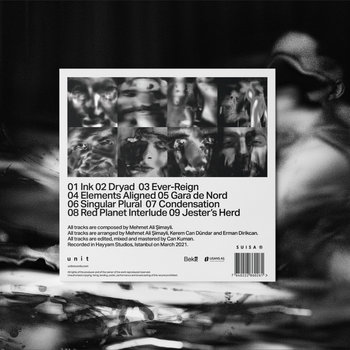 Mehmet Ali Şimayli's expansive musical vision is expertly balanced by a focused melodicism. It's why the pieces of Portrait and a Dream traverse a clearly defined path, even when they rise up to epic heights and soar over sprawling landscapes. The Istanbul-based drummer, along with his core group of saxophonist (and bass clarinetist) Barış Ertürk, electric guitarist Kerem Can Dündar, pianist-keyboardist Cenk Esen, double bassist Apostolos Sideris, plus a number of guest contributors on percussion, electronics, piano, electric bass, and vocals, capture abstract impressions in songs that have a ringing sense of clarity. The music's blend of noir and combustibility is going to appeal greatly to fans of Brian Blade Fellowship and Oded Lev-Ari.
Sometimes the music here feels like the soft kiss of sunlight on a cool day and sometimes it's the wind whipping through with an icy touch. But in either scenario, the result is always welcome. Agustín Uriburu's combination of modern jazz and Argentinian music plays the melodies and rhythms off of one another, often spurring each on to greater heights. Uriburu doubles on cello and guitars, adding a harmonic component that rounds everything out. He's joined on this session by pianist Gabriel Chakarji, alto saxophonist Daniele Germani, and drummer Juan Chiavassa. When Chakarji switches over to Wurlitzer on the final track, it adds a playful quality and shows this ensemble hasn't nearly come close to revealing all its facets.
Merch for this release:

What's most arresting about Intimate Strangers is the way its components coalesce. There are times the spoken word, vocals, and instrumentals are woven together in a thick harmonic fabric, impossible to break, and there are other times when everything seems to hover, never touching, wavering delicate and vulnerable. Their ultimate strength is their peaceful coexistence, each maintaining an equal space and voice, making their presence felt no matter which element is inching toward the front of the stage. The voices of Sara Serpa, Emmanuel Iduma, Sofía Rei, and Aubrey Johnson join Matt Mitchell on piano and Qasim Naqvi on modular synth on this riveting project inspired by Nigerian writer Emmanuel Iduma's latest book A Stranger's Pose.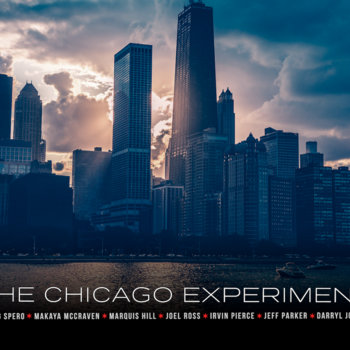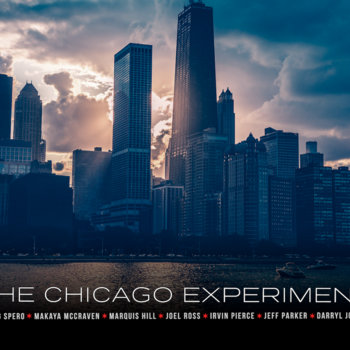 Merch for this release:
Compact Disc (CD), Vinyl LP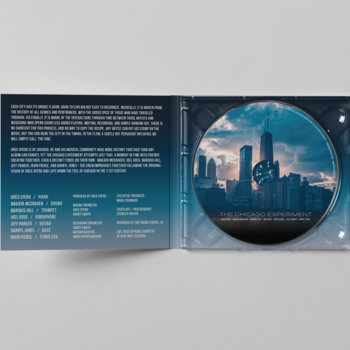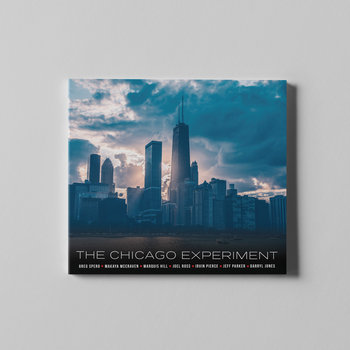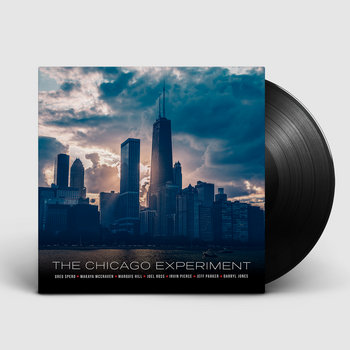 The pulsing tempos of The Chicago Experiment are insistent and colorful, as much conceptual on the subject of motion as they are a direct order to get dancing. There's nothing casual about these grooves, even when they lay off the gas pedal. That's Reason Number One why this music is so engaging. A close second is the collection of crisp melodies, and the way they're sent gliding across the surface of those tempos. There's an appeal to Ropeadope Records's city-centric series, a way of expressing the beating heart of a local sound while showcasing the talent who serve as its lifeblood. Pianist Greg Spero, drummer Makaya McCraven, trumpeter Marquis Hill, vibraphonist Joel Ross, guitarist Jeff Parker, bassist Darryl Jones, and tenor saxophonist Irvin Pierce are the all-star unit representing the Chicago entry.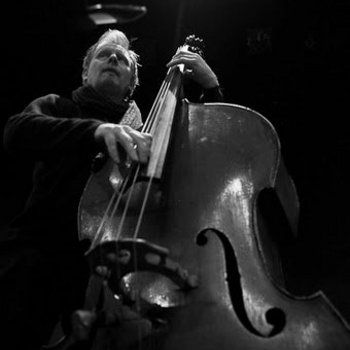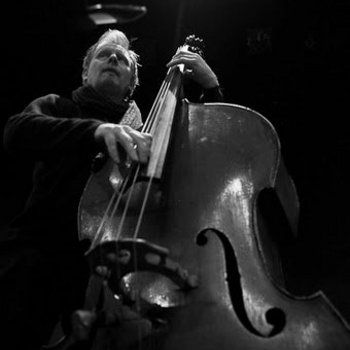 Piet Verbist has an effortless lyricism on double bass. He's expressive without being showy, subtle without sacrificing resonance, and possesses an unerring talent for finding the most direct route to the heart of a melody. This trio session with guitarist Hendrik Braeckman and drummer Lionel Beuvens displays those qualities in a laid-back setting. His excellent 2012 release Zygomatik, with a larger ensemble, reveals the way those qualities manifest when a match is lit to their fuse.
Merch for this release:
Vinyl LP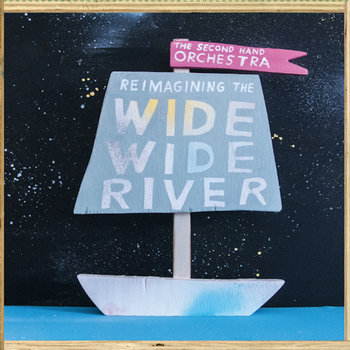 The Second Hand Orchestra finds a shared home for atypical jazz ensemble instruments, like the Siel Cruise synth, the bass harmonica, hammered dulcimer, nyckelharpa, oboe, and melodica, so it only makes sense their sound has a dynamic range that matches its diverse instrumentation. Some modern jazz, some chamber, some folk, some indie pop, plus permutations and blends of all of those and more inform the curious, lovely melodies here. Often, the music takes on a dreamy quality that practically demands you drift off in bliss, but the catchiness of the melodies keeps the attention riveted. This music is just as likely to appeal to fans of Efterklang as the Claudia Quintet.
Merch for this release:
Vinyl LP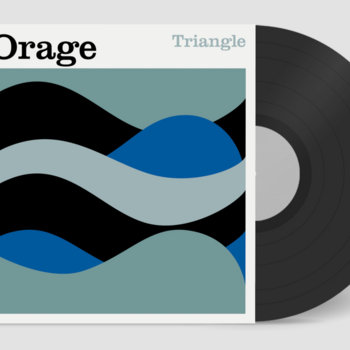 These melodies are sunbeams breaking through storm clouds. The rhythms, insistent and enchanting, act as both a driving force and an invitation to groove. The trio of drummer Nelson Schaer, tenor saxophonist Ganesh Geymeier, and bassist Fabien Iannone each contribute, additionally, on keyboards and percussion, adding textures to music that already had plenty going for it in the first place.
Merch for this release:
Compact Disc (CD), 2 x Vinyl LP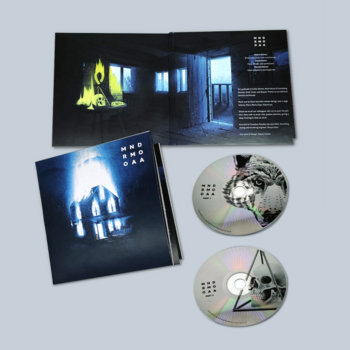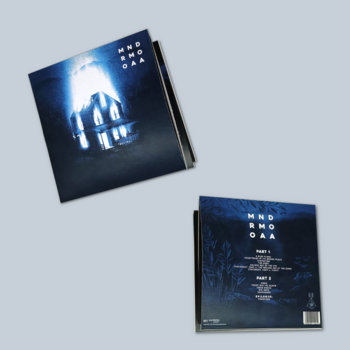 The Madrid-based trio MONODRAMA hit that sweet spot where jazz, ambient electronica, and post-rock form a seamless bond. The way percussionist Alberto Brenes, keyboardist David Sancho, and tenor saxophonist Mauricio Gómez's infectious grooves and crisp melodies are shaped is like leaves carried away on the surface of a river. There's a dedicated electronic perspective to this music, but it's presented with a light touch that blends nicely with the music's organic foundation.
This music is pure fire, and its heat provides both a comforting warmth and a wild blaze. The Skopje, Macedonia-based quintet Sethstat is generous with the electronic effects, and they settle nicely into the spaces between instrumentals. This live session brings all of the electricity of being in the moment to the recorded medium. Saxophonist Vasko Bojadjiski, trombonist Vladan Drobicki, keyboardist Panche Bujukliev, bassist Pavel Drobicki, and drummer Dino Milosavljeviќ have a thrilling album for you to download and all the motivation you need to go see them perform live the next chance you get.
This borders on hypnotic, in that way becoming fully immersed in a compelling soundscape leads to a state of absolute focus and attention. This solo set from Chloe Jackson-Reynolds offers pulsing melodies and thick brush strokes of harmony, simultaneously exploring subtleties while hinting at a grander vision. Baritone saxophone, C flute, alto flute, tenor recorder, and sopranino recorder are the instruments that bring it about. Fans of Colin Stetson's New History Warfare project should be spending some time with The Winter Concert.
Arif Mirbaghi, Kaveh Ghaffari, Farhad Safari
Saqqakhaneh, Vol. 2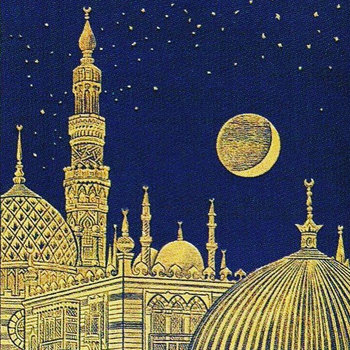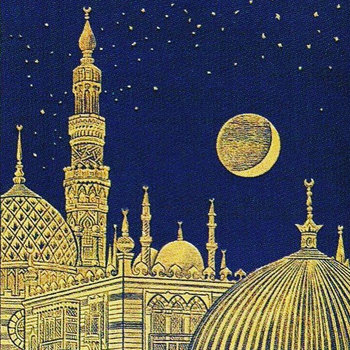 This delightful two-song EP from the Tehran, Iran-based trio of pianist Kaveh Ghaffari, bassist Arif Mirbaghi, and percussionist Farhad Safari lets its personality shine with melodies that sound like they're about to take flight. This quality, combined with Safari's use of the tonbak as a substitute for the traditional role of drums in a piano trio, adds a conversational element to this enchanting musical dialogue.
Merch for this release:
Compact Disc (CD)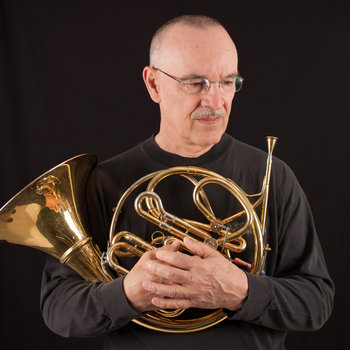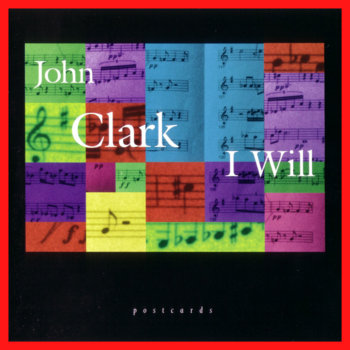 Postcards Records recently set up a Bandcamp page. The label wasn't around long, but it put its stamp on a number of solid '90s jazz releases. One that I can't recommend highly enough is John Clark's I Will. The French horn player contributed to a number of ECM Recordings back in the day, and is pretty much a go-to for a horn player who has both jazz and classical chops. Twenty-five years ago, I walked into the Denver, Colorado music store Jerry's Record Exchange and heard Clark's outstanding large ensemble rendition of Coltrane's "India" playing over the store speakers. I bought that CD on the spot, and I haven't stopped listening to it since. I am thrilled with this opportunity to guide other listeners to experience the unbounded joy I felt encountering this music on that snowy Denver day.