BEST JAZZ
The Best Jazz on Bandcamp: February 2023
By Dave Sumner · February 27, 2023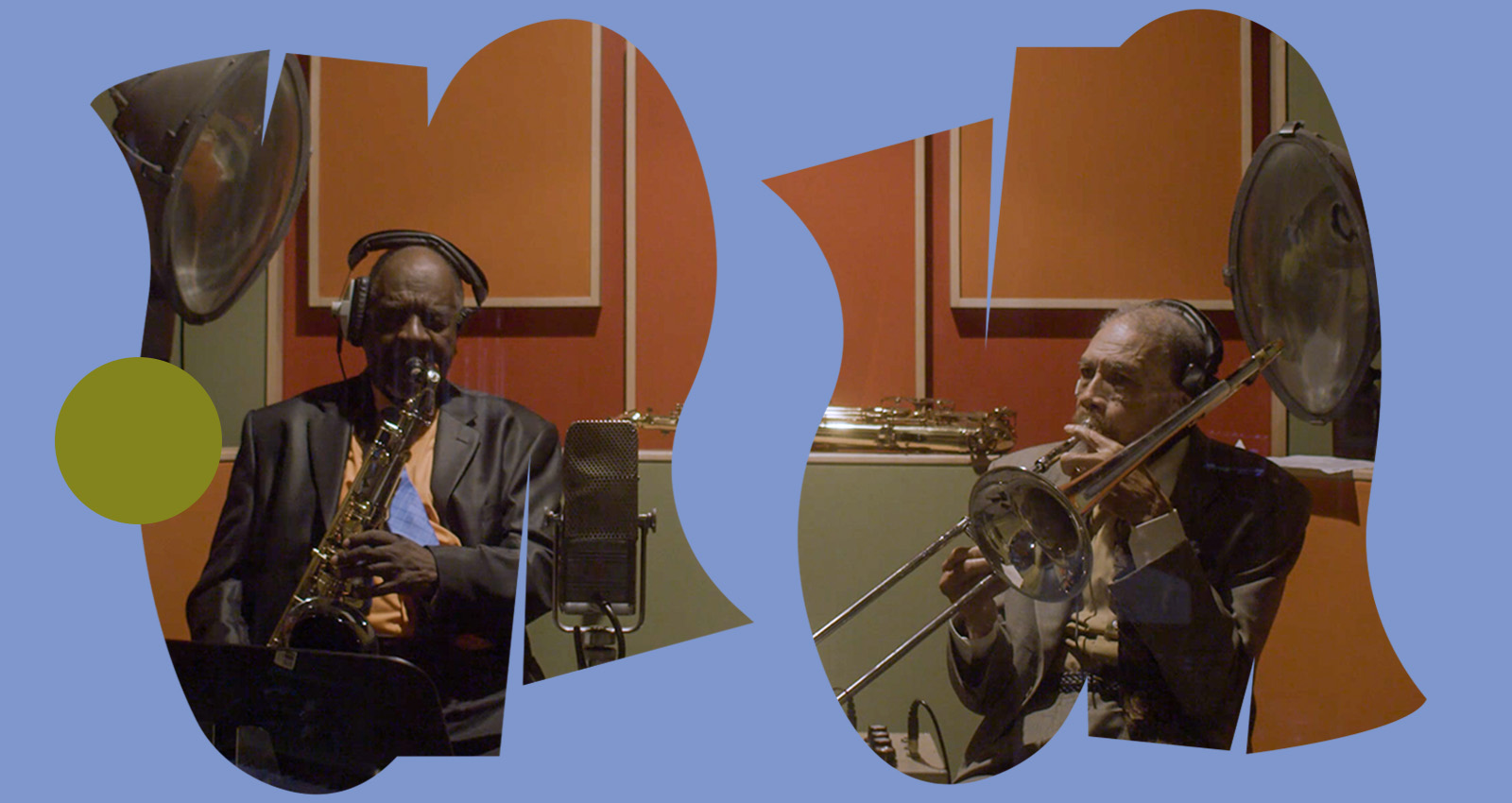 It forever seems as if the modern jazz scene has countless ways to amaze. There's rarely a time I compile these monthly lists where I don't end up shaking my head in wonder. This month, the characteristic that's grabbing my attention most is the music's geographic reach. Today's list includes music from Seoul, South Korea; Reykjavík, Iceland; Tehran, Iran; Adana, Turkey; Argentina and Germany; London, and Paris; the Ukraine and New York City, and more. Of the many ways to measure just how strongly the modern jazz scene thrives, its expanse and diversity of voices across the globe is one of the most encouraging…and rewarding.
Merch for this release:
Vinyl LP, Compact Disc (CD), Poster/Print
Remarkably, the recent installments of the Jazz is Dead series are outstripping their opening salvo. It's not easy to make past praise seem inadequate by comparison, but the duo of Adrian Younge and Ali Shaheed Muhammad keep upping their game, engaging in collaborations that are both inspired and rewarding. Their latest, with multi-reedist Wendell Harrison and trumpeter Phil Ranelin—both Detroit jazz legends—is a case in point. This music, in many ways, is both old new-school and new new-school, and the ensemble demonstrates how it's all under the same roof. This music's effortless grooves and sunny melodic dialogue is an inoculation from winter's lingering effects. Let this album be the launching pad to dig into more of the music of Wendell Harrison and Phil Ranelin.
Emilio Teubal
Futuro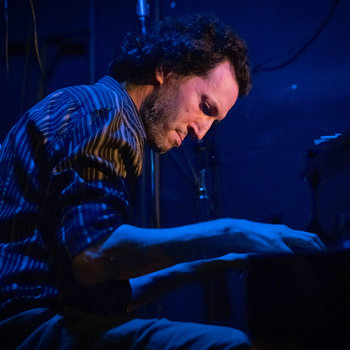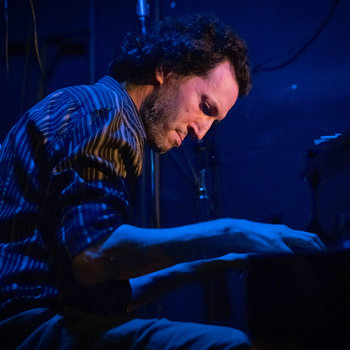 Merch for this release:
Compact Disc (CD)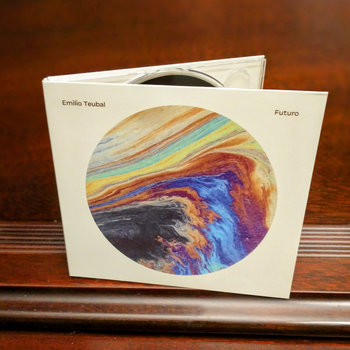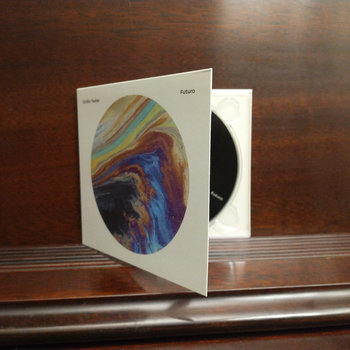 Emilio Teubal's blend of Argentinian music, modern jazz, and chamber has an effect that's somehow quite delicate while still resonating strongly. The result is a series of breathtaking moments, sometimes coming about with great drama, other times like a gentle caress of the cheek. The rhythmic dialog is talkative, no less affecting than the melodies, shaping them as often as augmenting their development. The pianist is joined by bassist Pablo Lanouguere, drummer Chris Michael, percussionist Brian Shankar Adler, guitarist Fede Diaz, clarinetist Sam Sadigursky, and vibraphonist Chris Dingman. It's especially rewarding to have Sadigursky back in the studio with Teubal; the two of them have undeniable chemistry. It's apparent on this session, and especially on Teubal's 2013 release Musica Para un Dragon Dormido, an album that every music fan should have in their library.
Merch for this release:
Compact Disc (CD), Vinyl LP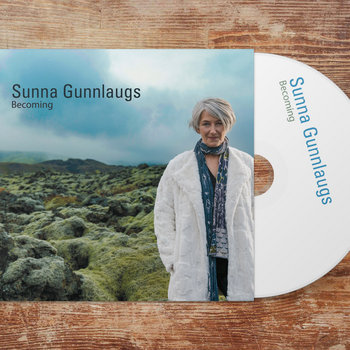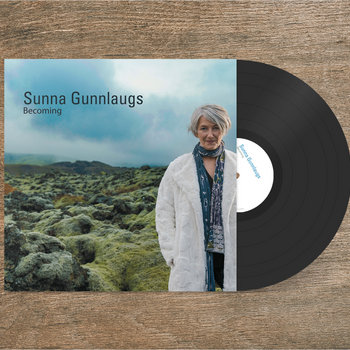 When it comes to the traditional jazz piano trio, not many pianists are able to set a mood quite like Sunna Gunnlaugs. A melody from the Icelandic native has the same transformational power as the changing seasons, where a heavy snowfall or a blanket of autumn leaves or bathing sunlight instills a sense of newness and wonder to our immediate surroundings. The pianist, with her trio of bassist Þorgrímur Jónsson and drummer Scott McLemore, typically stick to a modern sound, but deliver it with the same exquisite tenderness that draws listeners to, say, a Bill Evans recording.
James Brandon Lewis
Eye of I
In Eye of I, the structure of a piece is simply a natural byproduct of its intensity. That's not news to anyone acquainted with the music of James Brandon Lewis. One characteristic of the saxophonist's music is a searching quality—as if a melodic fragment were a hint of a mystery waiting to be discovered. It's a quality on display throughout this session with cellist Chris Hoffman and drummer-percussionist Max Jaffe. In those moments when Lewis's lyricism lights the way, as it does on "Someday We'll All Be Free" and "Even the Sparrow," the beauty is stunning.
Secret Sun Sessions
Live
These melodies here are like lullabies, soothing and rich with imagery, even when the ensemble's energy is more conducive to wakefulness than sleep. The repetition of these melodies, often restated like light shining through a different facet of a jewel, is nothing short of captivating. Vibraphonist Kenny Wollesen, guitarist Jesse Harris, electric bassist Jeong Lim Yang, drummer Tim Kieper, and keyboardist Michael Coleman offer up a recording full of intrigue and moments that border on addictive.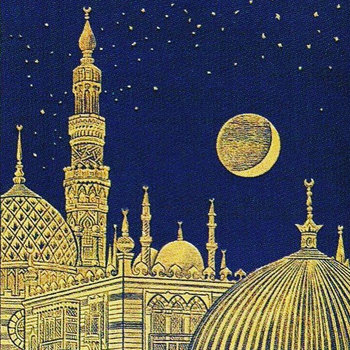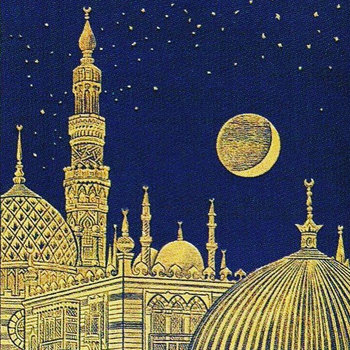 Recorded in Tehran, Iran and Adana, Turkey, the latest from the trio of Shoaib Kaminpour (acoustic guitar), Farhad Asadi (drums, percussion), and Firar Dilber (saxophone, flute) offers up a recording that swings between thick, danceable grooves and conversational folk, and where washes of electronic effects are a fascinating psychedelic counterpoint to expressions rooted to tradition. It nearly killed me trying to decide which of this EP's four tracks to embed as your introduction to the recording; they're all that good, and all representative of the different facets Gestures of Light has to offer.
Medbøe | Wiszniewski
Poiesis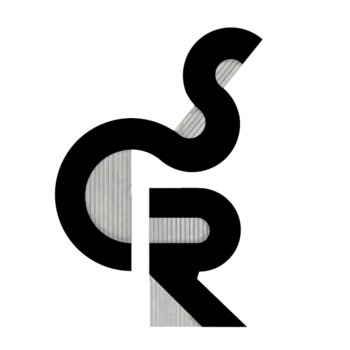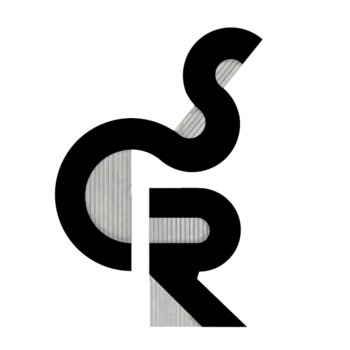 Merch for this release:
Cassette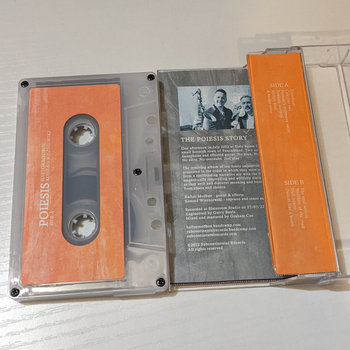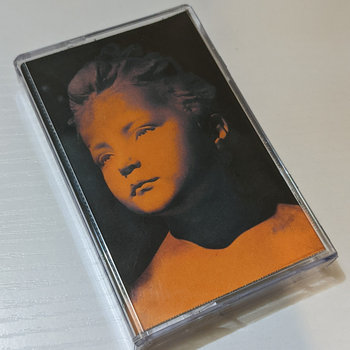 This music is solemn, peaceful, and always accompanied by an undercurrent of tension, not unlike the tranquility that hangs in the air after the passing of a storm. This session from guitarist Haftor Medbøe and saxophonist Konrad Wiszniewski is comprised of improvised pieces, but there's an abiding focus and cohesion that gives the impression of a creative outburst that had been waiting ages to manifest—of a roadmap already charted, but yet to be discovered by its travelers. I strongly encourage you to check out additional recordings by these two musicians, especially Medbøe's criminally under-the-radar gem Will of the People and Wiszniewski's New Focus project with Euan Stevenson.
Andy Emler MegaOctet
No Rush!
Merch for this release:
Compact Disc (CD)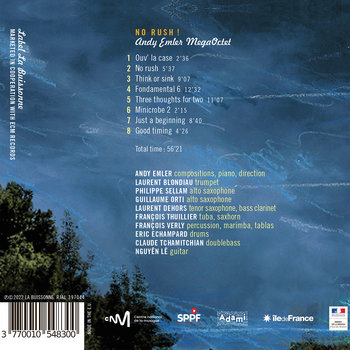 The curious melodicism of Andy Emler is both mysterious and beautiful. Staggered cadences, asynchronous phrasings, and unpredictable directions are typical. So, too, is the music's enchanting flow as it draws a listener in. The pianist's latest recording shifts dramatically between high-voltage modern jazz and contemplative chamber interludes that keep to hushed whispers. I'm always ready for a new large ensemble recording from Emler, but I strongly recommend checking out his small group sessions, too.
Merch for this release:
Vinyl LP
Claude Cooper's 2022 release Myriad Sounds was a fun blast of psychedelic, funk, soul-jazz, and cosmic jazz. One year later, and using the same formula, Cooper adds a vocalist going by the name Brain Fog, netting a result that's just as enjoyable as the original. The music grooves and it growls and spins deliriously in place. With a diverse ensemble that counts Get the Blessing's Pete Judge among its numbers, this album of cross-genre influences is as likely to get it included in any number of best-of columns, with the theme of serious fun as their common element.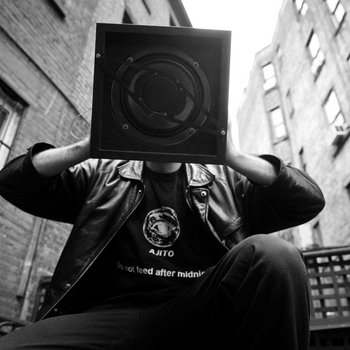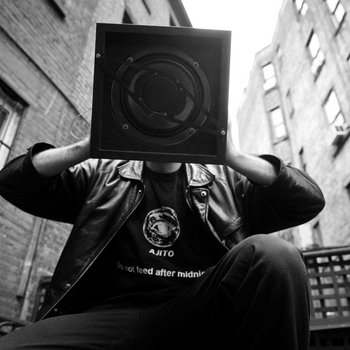 Merch for this release:
2 x Vinyl LP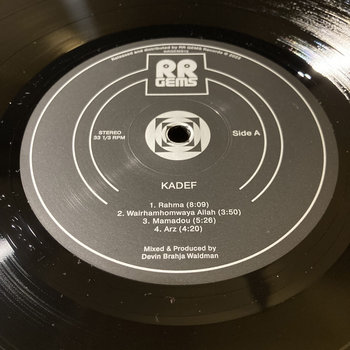 This fascinating unity of modern jazz and Moroccan Gnawa music beguiles with hypnotic grooves and ethereal melodies. The vocals of Ziad Qoulaii unfurl like the plumes of smoke that rise up from a candle, and drummer Devin Brahja Waldman sets rhythms flickering and bouncing like its flame. An instrumental array that includes guembri, guitars, qraqeb, saxophones, oud, and electric bass adds all kinds of textures to a recording never short of 'em.
Bandleader Anthony Branker's latest delves into the concept of belonging and place, and the collisions that result in any one particular environment. Here, Branker's compositions are bolstered by the spoken word and vocals of Alison Crockett. Branker and Crockett are joined by an all-star line-up of tenor saxophonist Walter Smith III, bassist Linda May Han Oh, pianist Fabian Almazan, trumpeter Philip Dizack, alto-soprano saxophonist Remy Le Boeuf, guitarist Pete McCann, and drummer Donald Edwards.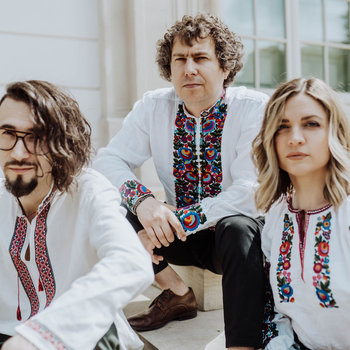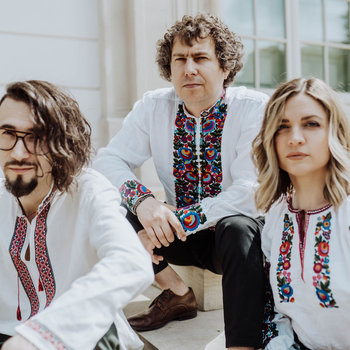 The Kinva trio of pianist Anastasija Litvinyuk, drummer Igor Hnydyn, and bassist Roman Chraniuk nurture Ukrainian folk music melodies in the soil of modern jazz. The shifting tides of influence between Ukrainian folk and jazz is especially appealing, as the differing levels of accentuation bring to light new things to appreciate about them individually and in their unity.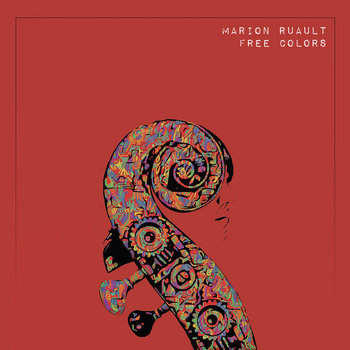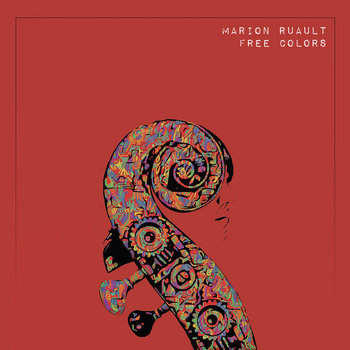 I'm really taken with Marion Ruault's solo bass session. Mixing effects and loops with double bass, Ruault achieves a simmering tension and a melodic charge, hitting a spot where the music engages actively with the listener at the same time it begs to immerse them in serenity. There's not a moment on this recording that doesn't resonate like mad.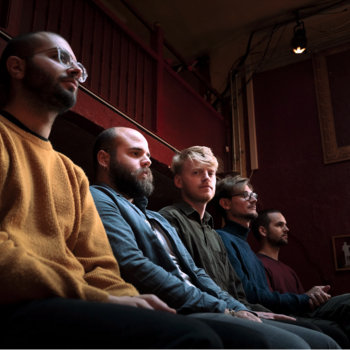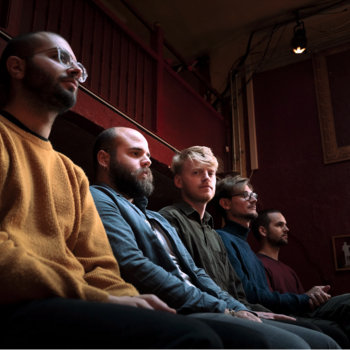 Merch for this release:
Compact Disc (CD)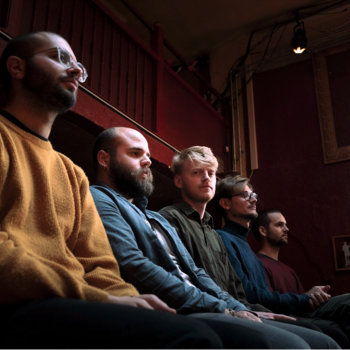 This album smolders with moodiness, and on Önder, Vol. 2, that quality manifests in environments ranging from droning soundscapes to bouncing grooves to the hypnotics of melodic minimalism. Jort Terwijn's sextet of two bass clarinets, bass guitar, drums, synthesizers, and double bass (plus electronic effects) dig deep on the melodies, revealing every facet and permutation—the things that make them resonate with the urgency of a heartbeat.
우륵과 풍각쟁이들
S/T
There's something quite charming about this free improv session from the Seoul, South Korean sextet 우륵과 풍각쟁이들. The music is fiery and spasmodic and wild—in and of itself, pretty cool stuff. But when the group suddenly comes together for a concise melodic expression or a focused rhythmic interlude, it ratchets up the fun factor exponentially.