BEST JAZZ
The Best Jazz on Bandcamp: February 2021
By Dave Sumner · March 05, 2021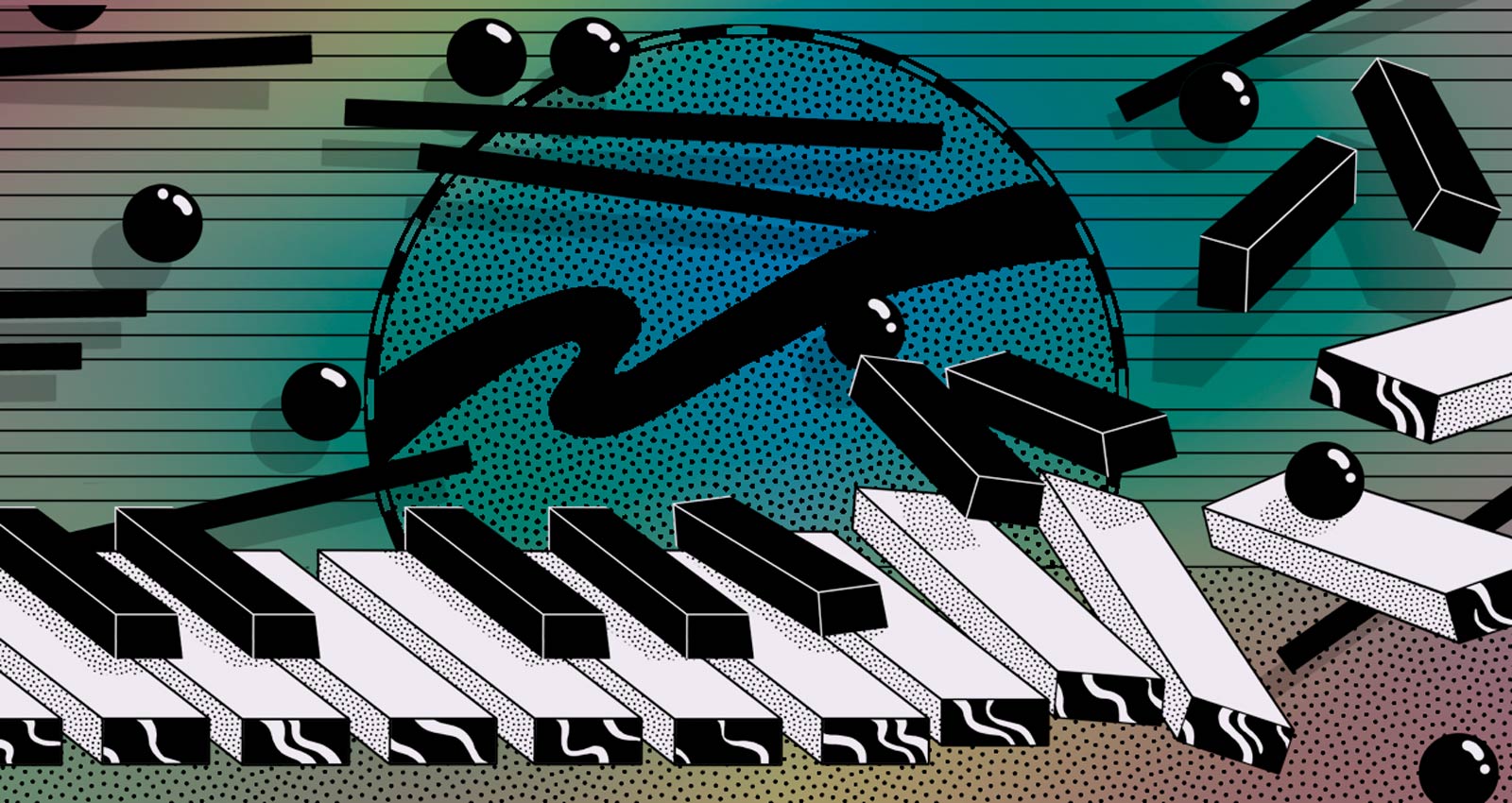 The modern jazz scene is more diverse than it's ever been, with great music turning up in all corners of the globe. In February's column, we visit Melbourne and Glasgow; Paris and Buenos Aires; St. Petersburg and Mannheim; Rome and Leeds; and hit both U.S. coasts. No matter where you travel on this planet, there's great jazz waiting to be discovered.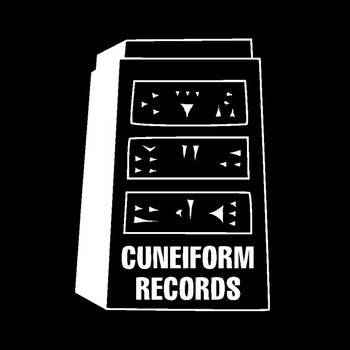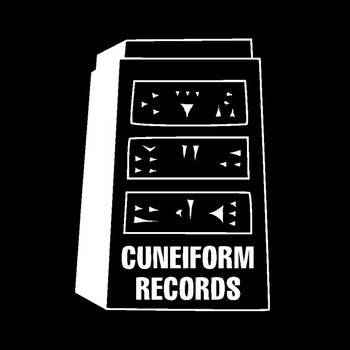 Merch for this release:
2 x Vinyl LP, Compact Disc (CD)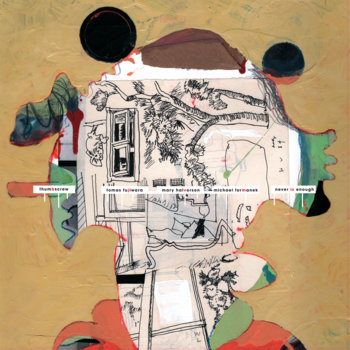 With only so many columns annually, and limited space for each, I do my best each month to feature new music by artists who are also new to this column. But there are exceptions to that rule, and one of those is for musicians or ensembles that have positioned themselves as cornerstones of the modern scene. The Thumbscrew trio of guitarist Mary Halvorson, bassist Michael Formanek, and drummer Tomas Fujiwara meet that criteria. Their music is quintessentially modern. It transitions from a disheveled melodicism to one of stunning pith. Their music also has a dreamy, ephemeral presence that's hazy at the edges and wobbly underneath, and nothing is quite as it seems until it all suddenly snaps into sharp focus. But as their brilliant 2018 release Ours/Theirs illustrated, their music has a strong connection to jazz's past. The Never Is Enough session was recorded at the same time the trio was in the studio for with their 2020 homage to the compositions of Anthony Braxton, so it's unsurprising that some of Braxton's signatures bled into their trio session as well.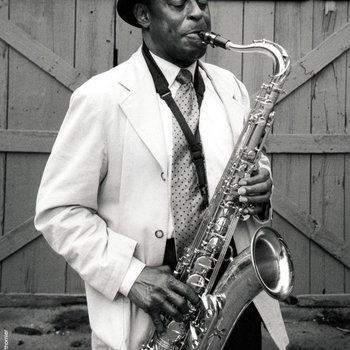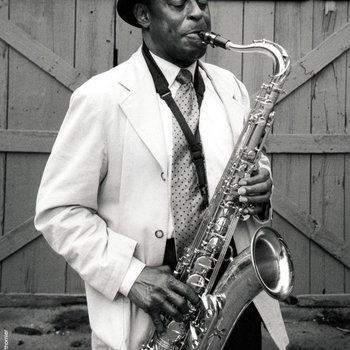 Merch for this release:
Compact Disc (CD)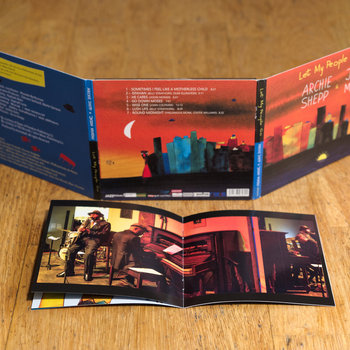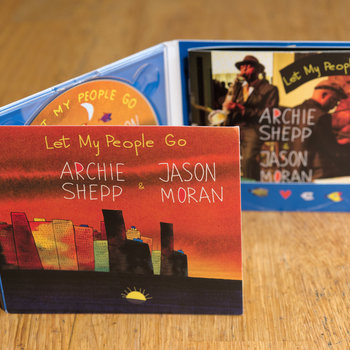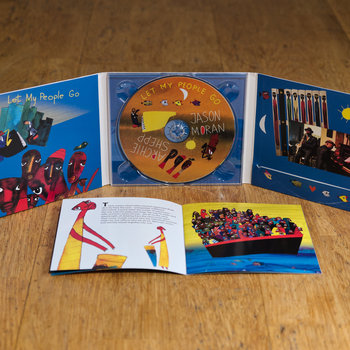 Saxophonist Archie Shepp is most commonly associated with the birth of the 1960s New Sound, and pianist Jason Moran is known for taking a modern jazz approach in the post-bop era. But their individual pursuits over the years have transcended the timestamp of any one particular era. Ultimately, that's as it should be; a musician's immersion in the lineage of the artform should lead to a place where every era is "right now." In light of that, it makes perfect sense that Shepp and Moran, who hadn't collaborated before these live performances at the Jazz à la Villette and Enjoy Jazz Festivals, should sound as if there had never been a time when they weren't on stage together.
The Banff Centre's annual multi-disciplinary meeting of artists has been the launching pad for an impressive number of jazz recordings over the years. The latest example is from the Aura quartet of trumpeter Audrey Powne, alto saxophonist Flora Carbo, bassist Helen Svoboda, and drummer Kyrie Anderson. There is an appealing mix of isolation and connectedness, as if all four quartet members struck out on different paths that just so happened to adopt parallel trajectories. The result: Tightly focused melodies that perpetually threaten to come apart at the seams. And if you're in the mood to dive down a musical rabbit hole, then I invite you to begin exploring the music of Helen Svoboda, who has an intriguing mix of jazz and non-jazz projects that have captured my interest over the past couple years.
Fergus McCreadie
Cairn
Merch for this release:
Vinyl LP, Compact Disc (CD)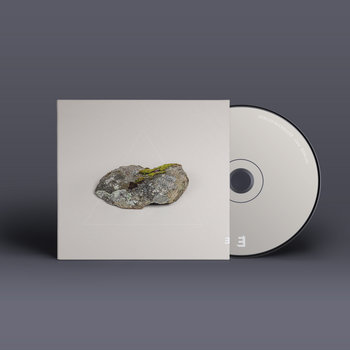 There's a thoughtfulness and a grace to this music that is supremely enchanting. On his sophomore release, Fergus McCreadie's melodies resonate with a brilliance like that of an ocean's surface capturing the light of a setting sun. The pianist, along with double-bassist David Bowden and drummer Stephen Henderson, become so absorbed in the depths of each melody that they can't help but transmit that same sensation along to the listener. For fans of pianists who belong to the School of Mehldau, this is a must-buy.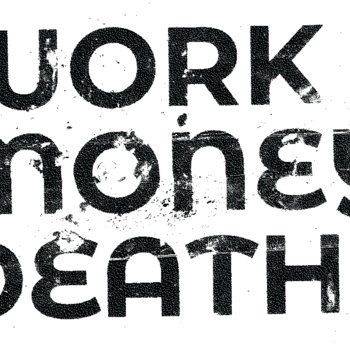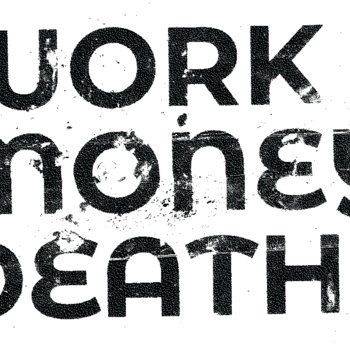 Merch for this release:
Vinyl LP, Vinyl, Cassette, Compact Disc (CD), T-Shirt/Apparel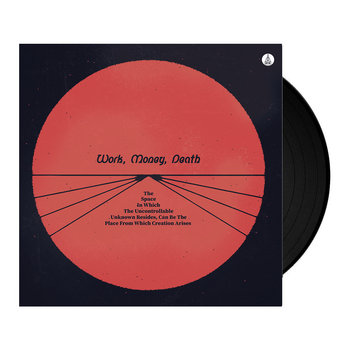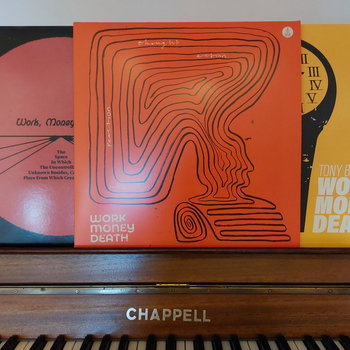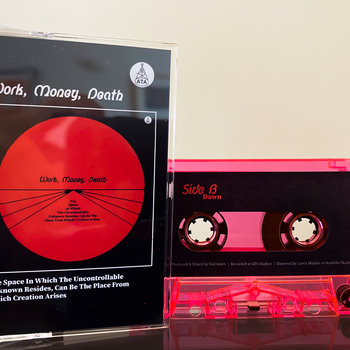 One of the many qualities that made the Pharoah Sanders Impulse! sessions so seductive was their potent combination of propulsive cadences and blissed-out melodies. It was spiritual jazz that came strong from both the spirit and music angles. Fans of sessions like Karma, Summun Bukmun Umyun, and Thembi should hit the purchase button on the sophomore release from Work, Money, Death. The similarities aren't coincidental, either. Ensemble leader Tony Burkill specifically references Pharoah Sanders as one of the influences for this recording, and he sought to capture both the tranquility and tension of Sanders' spiritual jazz recordings. And, God, does he ever. This music is transcendent. Joining the saxophonist are pianist Adam Fairhall, bassist Neil Innes, drummer-percussionist Sam Hobbs, guitarist Chris Dawkins, percussionist-wind instrumentalist Pete Williams, French horn player Dan Edward, harmonium player Matt Bourne, vocalist Rachel Modest, and The Headingley Hand Choir.
Jean-Marie Machado Quartet
Majakka
Merch for this release:
Compact Disc (CD)
This lovely quartet session from Jean-Marie Machado harkens back to a prior era, when groups like the Codona trio and the Oregon ensemble were incorporating instrumentation sourced from all parts of the world into a jazz setting, and assimilating both folk and chamber music into their jazz dialogue. The quartet of pianist Machado, cellist Vincent Segal, wind instrumentalist Jean-Charles Richard, and percussionist Keyvan Chemirani (whose contributions on zarb are hypnotic) embrace the spirit of those vanguards, and have created an album that is tenderly contemplative and struck through with melodic inspiration.
The range of expression on this duo session from pianist Paula Shocron (who also contributes on cello and voice) and drummer-percussionist Pablo Díaz runs the gamut, from quiet and introspective to wild and fiery. Their common bond is a magnetic presence that commands attention. Sometimes, the music draws the ear in; other times the music is a tornado of percussive and melodic force. Shocron and Díaz don't squander any of the freedom their dialogue affords them, and their unbreakable synchronicity is riveting. And a note to fans of avant-garde, free improvisation, and experimental jazz: the Nengo Dango Records label provides a great window into the Bueno Aires, Argentina scene.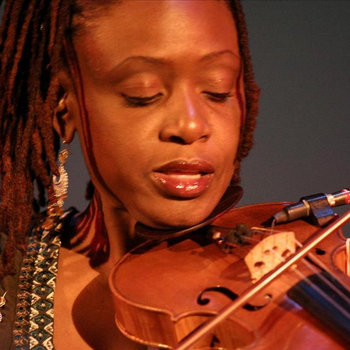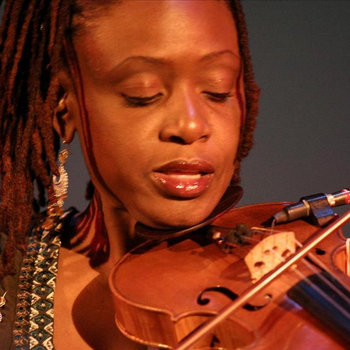 Merch for this release:
Compact Disc (CD)
These days, it's good to remember that music with the aim of social activism need not fall into one narrow form of expression. While there is something undeniably satisfying about protest music that sounds like an actual punch to the face, there's also an essential role for music that reminds us of our potential to become our better angels as we call out societal wrongs. Blue Lotus, from the string quartet of violinists Gwen Laster and Hsinwei Chiang; violist Melanie Dyer; and cellist Alex Waterman is a welcome example of the latter.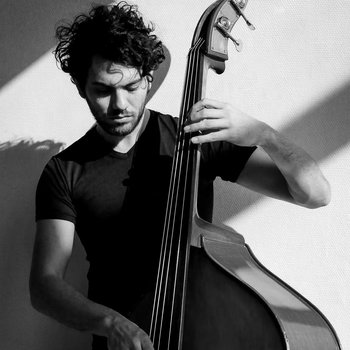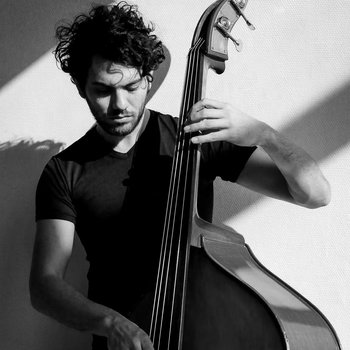 Dario Piccioni opts for a simple approach on his new release Carpet Stories: take a well-crafted melody, and explore every facet of it at a crisp pace. The bassist, joined by pianist Vittorio Solimene and drummer Michele Santoleri, finds a cosmos of beauty in each melody—a discovery made that much more thrilling by the speedy clip at which they emerge. That being said, the tender rendition of Joe Henderson's "Black Narcissus" is arguably the gem, which goes a long way to illuminate that the key to the album's success is the path the trio embarks on, not the pressure they exert on the gas pedal.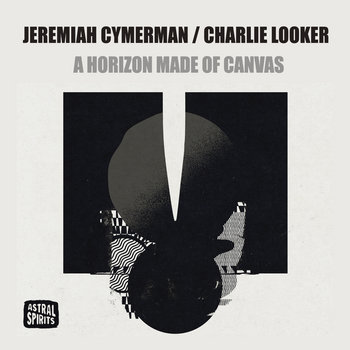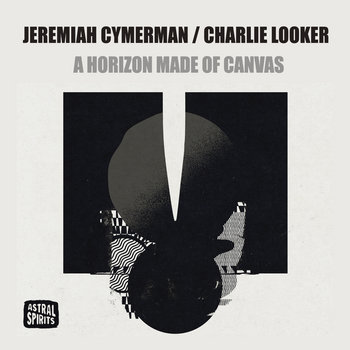 Merch for this release:
Compact Disc (CD), Cassette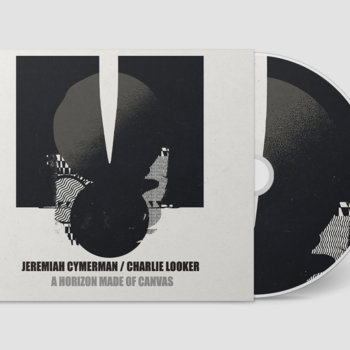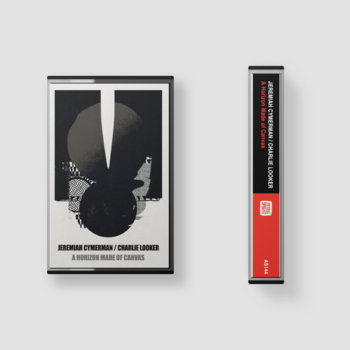 The full moon, for all its beauty, is also a source of tension: It's just as likely to illuminate monsters as light a path to safety. That theme directly applies to this collaboration between clarinetist Jeremiah Cymerman and guitarist Charlie Looker (who also contributes piano to the session). Alluring melodies and brooding, ominous tones capture the complementary relationship between light and darkness—as well as the intense outcome when they collide.
Baptiste Boiron
Là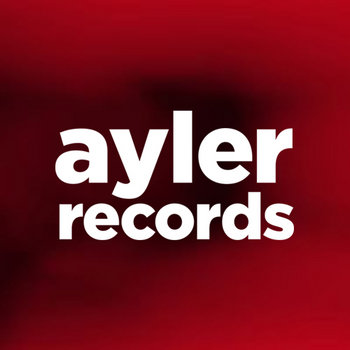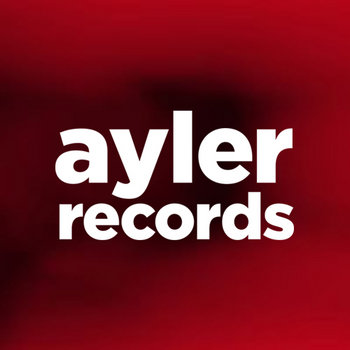 Merch for this release:
Compact Disc (CD)
The fragmented dialogue of Là warps melodies into shapes and imagery quite different from their initial iterations. That, in and of itself, is a pretty compelling reason to spend some time with this trio set featuring Baptiste Boiron on soprano, alto, and tenor saxophones; Bruno Chevillon on double bass; and Frédéric Gastard on bass saxophone. But the full realization of the vision is the lesser of intrigues when compared to the evolution of those initial ideas along the way to their eventual endpoint.
Recording Through Our Time began with joining Danny Lubin-Laden's trombone loops with guitar sections from Ari Chersky. Later, cellist Christopher Hoffman and drummer Craig Weinrib performed live against that contribution. Most startling about the music is the way vivid imagery suddenly emerges from the fog of soothing, out-of-body soundscapes. It's the kind of music one might bliss out to—an escape hatch from life—except that Lubin-Laden's quartet centers each piece with a gravitational force that demands engagement.