BEST JAZZ
The Best Jazz on Bandcamp: August 2021
By Dave Sumner · September 08, 2021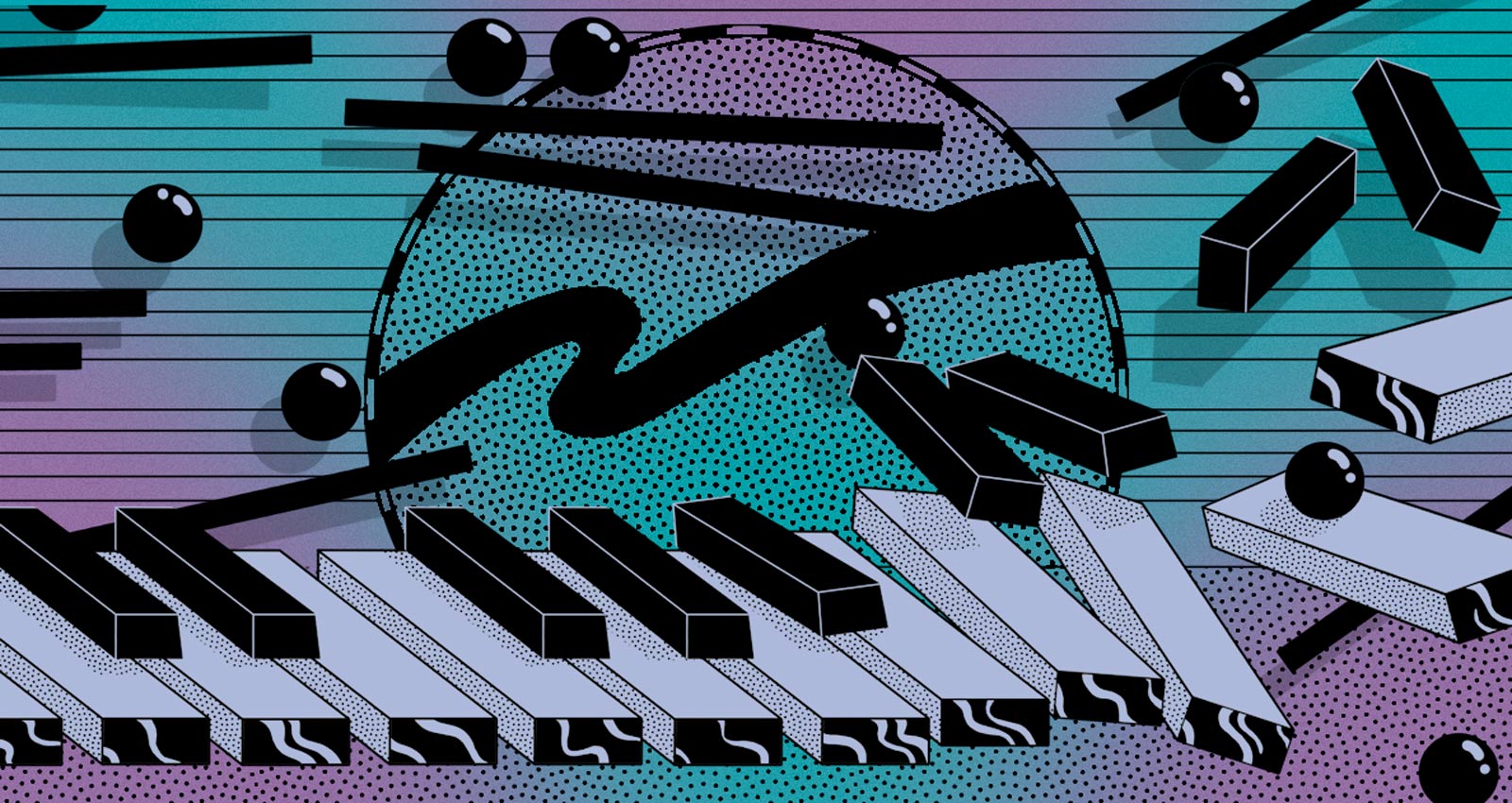 This month's column spans the globe—Trondheim, Tokyo, Panama, Buenos Aires, New York City, London, West Africa, Belgium, Berlin, Australia, and Chicago are just a few of the names that appear below and, unsurprisingly, that wide geographical reach results in a diverse array of perspectives and sounds.
Trondheim Jazz Orchestra & Ole Morten Vågan
Plastic Wave
Merch for this release:
Vinyl LP, Compact Disc (CD)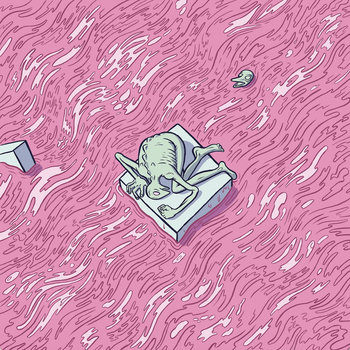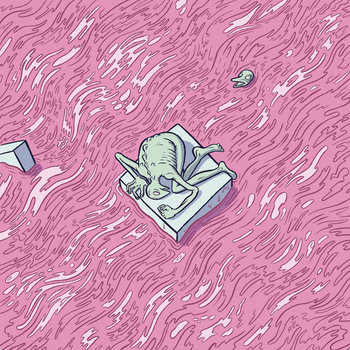 This phenomenal session from Ole Morten Vågan and the Trondheim Jazz Orchestra has a feral intensity, and brandishes its sense of humor like a blade. Because it's given freedom to roam, the lyricism often radically changes shape; but even under distressing conditions, the ensemble returns to melody time and again. The TJO has a well-earned reputation for treating eccentricities as a guiding force; with an all-star line-up including luminaries such as Sofia Jernberg, Ola Kvernberg, Kjetil Møster, Gard Nilssen, it's no wonder.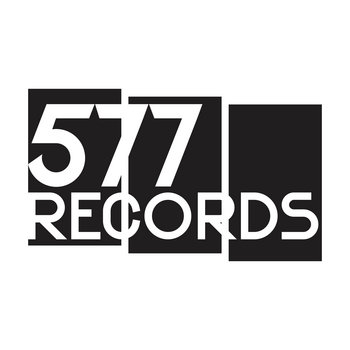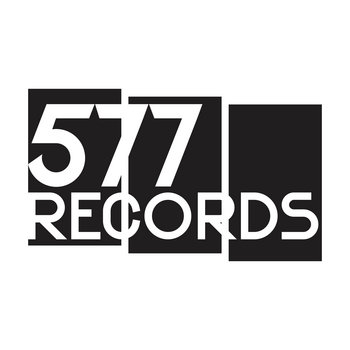 Merch for this release:
Compact Disc (CD)
The music here is bursting with life. Vibrant melodies are carried within dancing tempos, and straight-ahead jazz resonates like something altogether brand new. Pianist Leo Genovese, bassist Mariano Otero, and drummer Sergio Verdinelli offer up what is arguably the best piano trio session of 2021.
John Ellis / Adam Levy / Glenn Patscha
Say It Quiet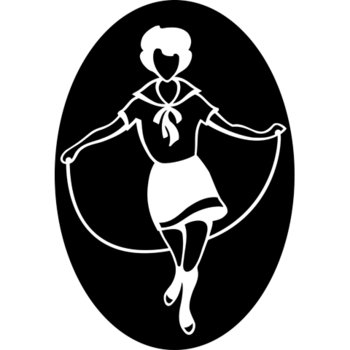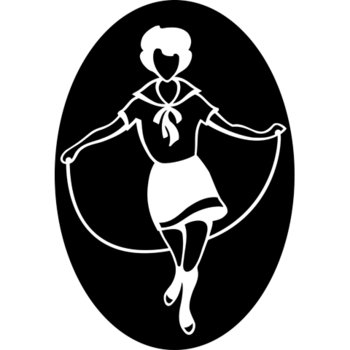 Merch for this release:
Compact Disc (CD)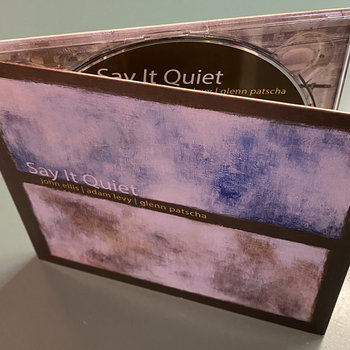 The melodies on this sublime session from wind instrumentalist John Ellis, guitarist Adam Levy, and pianist-keyboardist Glenn Patscha feel like candles held up high, providing both comfort and warmth as they light the path ahead. With bassist Chris Morrissey, drummer Dan Rieser, and two guest vibraphonists, the musicians create a sense of intimacy that rewards patience. Sometimes, the blues hangs heavy; sometimes, it floats above. When the day feels too long, and tomorrow promises more of the same, end each night with this album; it will provide the reprieve you sorely need.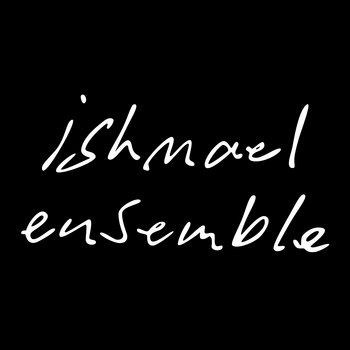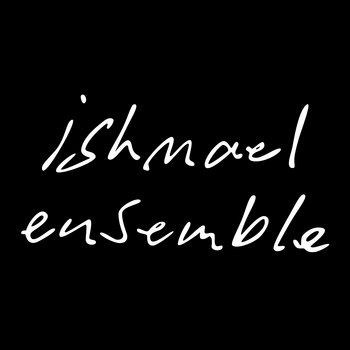 Merch for this release:
Vinyl LP, Compact Disc (CD)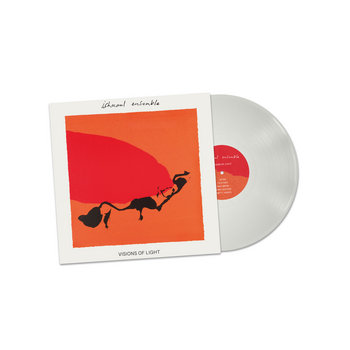 Ishmael Ensemble are an exciting example of the post-jazz movement, where the current state is far removed from the genre's origins, yet echoes of tradition linger on. Modern jazz, beats, psychedelic electronica, soul, blues, rock, ambient minimalism, and so much more can be spied within the sea of woodwinds, strings, percussion, and electronics in each song. Also, friendly reminder: You need Ishmael Ensemble's collaboration with Yazz Ahmed in your life, ASAP.
Merch for this release:
Compact Disc (CD)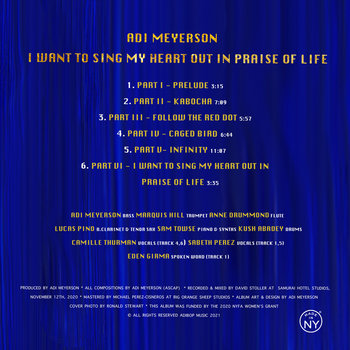 Adi Myerson channels the work of multimedia artist Yayoi Kusama, offering up a musical interpretation of Kusama's art in the hopes it can serve as a spiritual refuge for the listener. Some of the music here bops right along with a straight-ahead jazz expressionism; other times, it has an ethereal feeling that defies categorization. Trumpeter Marquis Hill, flutist Anne Drummond, bass clarinetist Lucas Pino, pianist Sam Towse, and drummer Kush Abadey are just a few of the top flight musicians contributing to this intriguing session.
Balimaya Project
Wolo So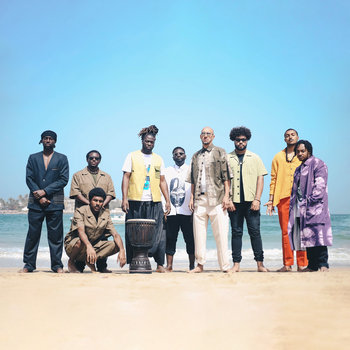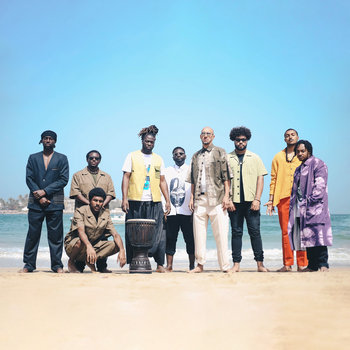 Merch for this release:
Vinyl LP
This dynamic recording combines the traditional music of the West African Mandé people with modern jazz. Thick brass harmonies and zig-zagging melodies from guitar and keyboards are embraced by djembe, balafon, sangban, kora, congas, and talking drums, resulting in melodies that dance for their lives across wild and effusive rhythms. It sounds like one massive celebration.
Merch for this release:
Vinyl LP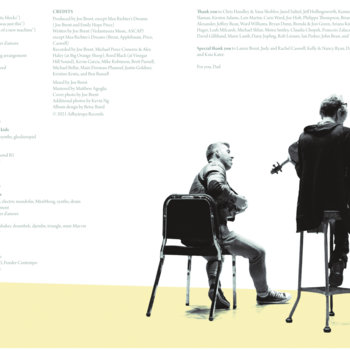 One of the key characteristics of the modern jazz scene is its unwillingness to hang out in conventional territory. The trio 9 Horses—violinist Sara Caswell, bassist Andrew Ryan, and mandolin player Joe Brent (who also adds synths, glockenspiel, and MiniMoog to this session)—is a case in point. They step between jazz, chamber, folk, pop, and electronic music as if they were merely different stones stretched out across a single stream of music. Omegah has a harmonic richness that belies the trio's knack for treating melodies like doorways to new possibilities; it could be argued the tension that arises from this seeming contradiction is the Omegah's greatest strength. A small army of guest musicians contribute to this fascinating album, including trumpeter Nadje Noordhuis, drummer Jared Schonig, and pianist Glenn Zaleski.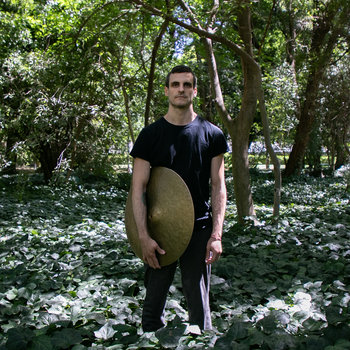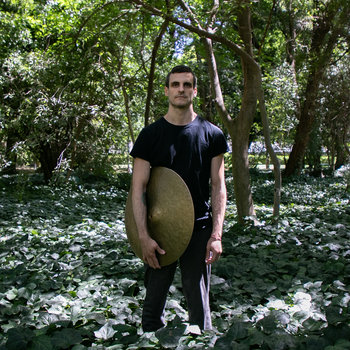 Sendero is an immensely appealing combination of thoughtful compositions and lyrical flow. It's fascinating to track the progress of Axel Filip's meticulous song structures from the first note to the last. But what carries the album is the way melodies, congenial grooves, and sweeping harmonic interludes combine to light a clear path. Each piece flirts with catchy tunes, but always in service to a more complex, thrilling vision of what Argentinian jazz can be. The drummer is joined here by pianist Mariano Sarra and double bassist Flavio Romero, along with guest vocalists, guitarists, and a string quartet. Highly recommended for fans of Guillermo Klein.
Jahaziel Arrocha
A Marte
There's some remarkable lyricism on display throughout A Marte. With the exception of percussion and effects by guests Aquiles Navarro and Miguel Ortíz, this is, by and large, a solo endeavor from tenor saxophonist Jahaziel Arrocha—the kind of environment made for a musician to go roaming far and wide. There's a calmness to Arrocha's improvisations, which is a big reason why this music borders on the sublime. Even in those brief moments where Arrocha unleashes a wave of volatility, there remains a spirit of contemplation—as if he were creating his own personal eye in the center of the storm.
Merch for this release:
2 x Vinyl LP
There comes a point in every storm where the rain comes down so fast and furious it's hard to tell if you're near the end of the tempest, or the beginning. It is on that ambiguous edge that vocalist Mankwe Ndosi and the trio of contrabassist Silvia Bolognesi, cellist Tomeka Reid, and drummer-percussionist Davu Seru balance during the entirety of Felt/not said. The intensity carries with it the promise of tranquility, while the contemplative moments warn of volatility ahead. The resulting tension from this dichotomy is immense.
Bram Weijters' Crazy Men
The Return
Merch for this release:
Vinyl LP, Compact Disc (CD)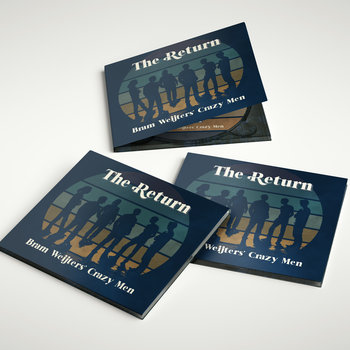 Bold melodies and playful tempos are the modus operandi on the latest from Bram Weijters and his ensemble Crazy Men. Their inspiration is the 1970's fusion scene, and its particular manifestation in Belgian jazz-rock—with specific attention paid to compositions by Philip Catherine, Placebo, and Palle Mikkelborg. The surge and crash of harmony generates a melodic momentum that carries the song ahead, even when the ensemble takes a path that leads them far away from the opening stanza.
Peter Knight & Australian Art Orchestra
Crossed & Recrossed
Merch for this release:
Vinyl LP
There are more than a few transcendent moments on this extraordinary session from Peter Knight and the Australian Art Orchestra. Jazz minimalism as a source of pure strength is on display on the two extended pieces here, and their slow builds lead to dramatic peaks of intensity—like a heart straining to contain more happiness than it was built to hold. Whereas some of the vanguards of jazz minimalism treat the music as an opportunity to skip melodic ideas across the surface of the harmonies, the AAO takes an approach closer to John Adams's "Shaker Loops," sending swells of music rising up, as well as gracefully crashing down. Side note: Two members of this ensemble, Tilman Robinson and Andrea Keller, are responsible for some of my favorite music of the last decade.
This collective incorporates the work of six producers, 12 arrangers, and 44 musicians giving their individual takes on 17 classical pieces, all recorded under the constraints of pandemic lockdown conditions. Even with that heady premise, what results is a wonderful recording that has some modern jazz, some old-school, some Latin jazz, and some chamber jazz, and shakes out with the kind of tasteful straight-ahead sound on which Truth Revolution Records has established their reputation.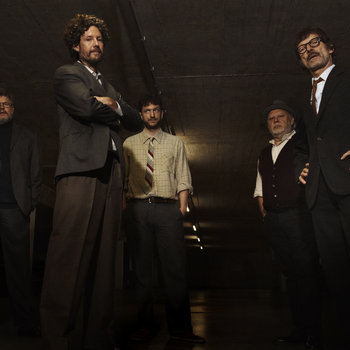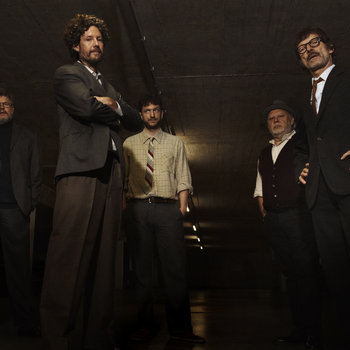 Merch for this release:
Vinyl LP, Compact Disc (CD)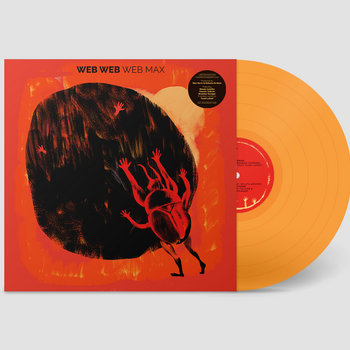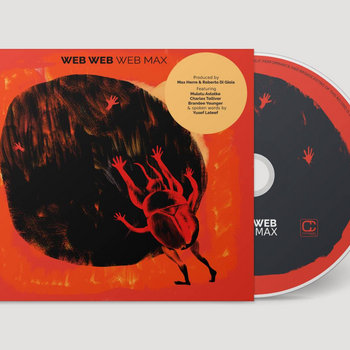 Guests Mulatu Astatke, Brandee Younger, and Charles Tolliver add some welcome depth to the Web Web spiritual jazz sound. On Web Max, the quartet adopts a contemplative tone, opening the door for a more nuanced approach to their typically seductive melodies. It's been a patient, rewarding evolution for this exciting quartet, starting with their 2017 debut Oracle, and they've established their place in the modern spiritual jazz movement.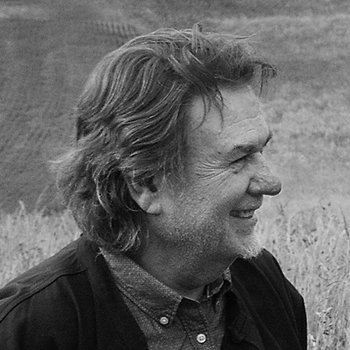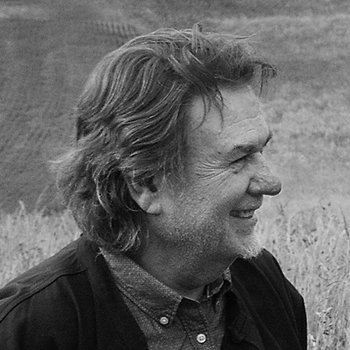 Merch for this release:
Compact Disc (CD)
The music of Jean Lapouge has a striking melodicism that's unlike anything else on the scene. The guitarist's 2011 release Temporäre, with vibraphonist Christian Pabœuf and trombonist Christiane Bopp, radiated a seductive, mysterious beauty. Their 2012 follow-up Des Enfants was no less compelling, and served up melodic imagery a listener could immerse themselves in. On his latest, Nicolas Lapouge steps in on electric bass, and the music here is perfect for standing in front of a frosted window and watching the snow fall, as the warmth of the fireplace gently warms the room.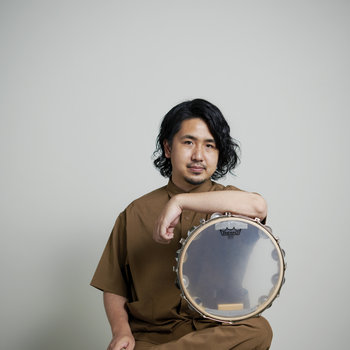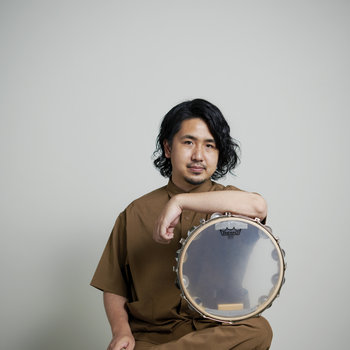 Merch for this release:
Compact Disc (CD)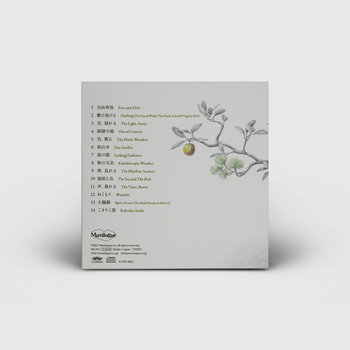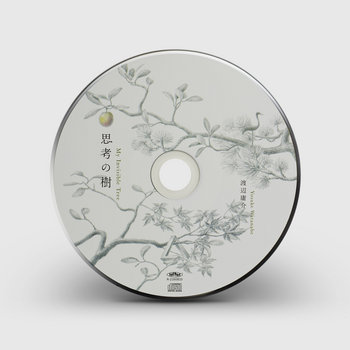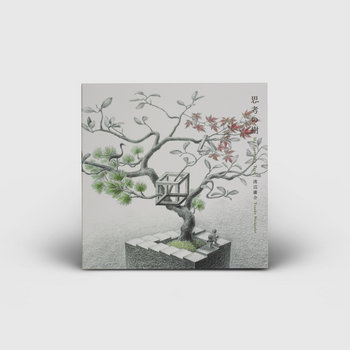 This fascinating series of duets from percussionist Yosuke Watanabe shifts between "Bill Frisell, guitar and loops" territory and a more traditional approach to jazz-folk forms. Both avenues are rich with imagery and melodic warmth. Instruments like fiddle, gadulka, and kokyū round out the songs here, while violin, guitar, and pedal effects evoke the Frisell classic, Ghost Town. Another gem from the intriguing Tokyo label Musilogue.