BEST JAZZ
The Best Jazz on Bandcamp: August 2017
By Dave Sumner · August 31, 2017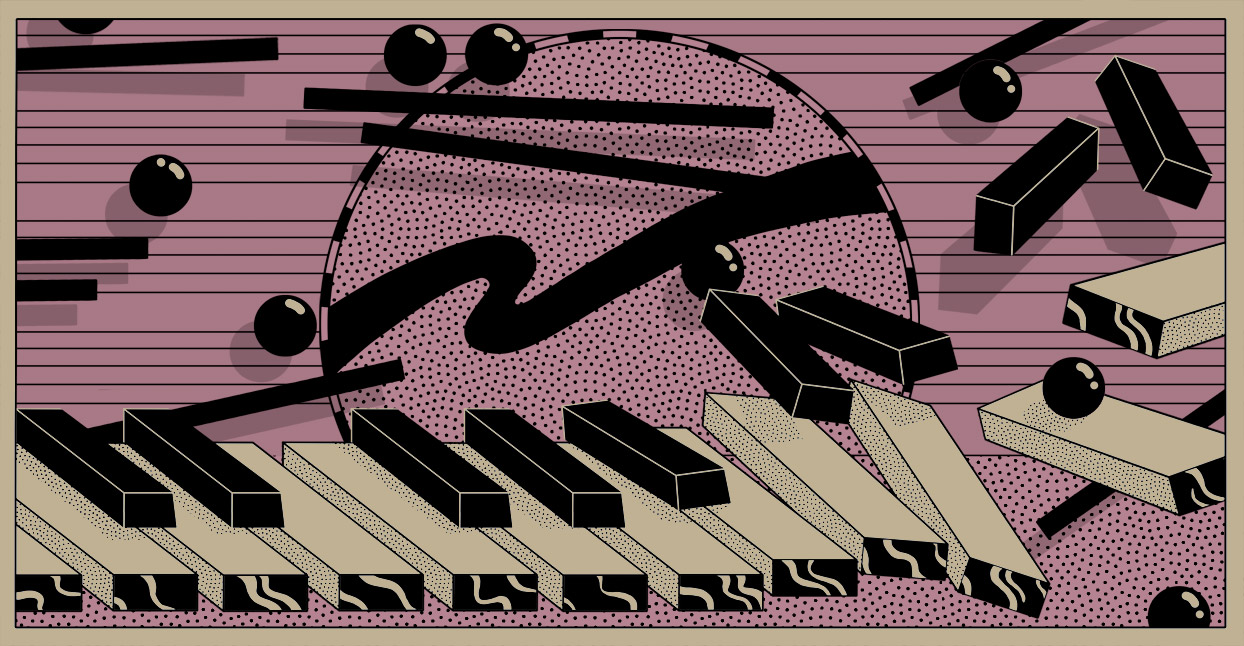 The full spectrum of modern jazz is on display in this month's collection of recommendations, from songs that move efficiently from point A to point B, to those that explore the limitless pathways in between. There are some strange, forward-thinking albums on this list, each of them unique in their own way. Even the straight-ahead sessions have a few intriguing deviations from the expected, keeping the ear guessing at music that is otherwise intimately familiar. Here is some very good music.
View the Best Jazz on Bandcamp Archives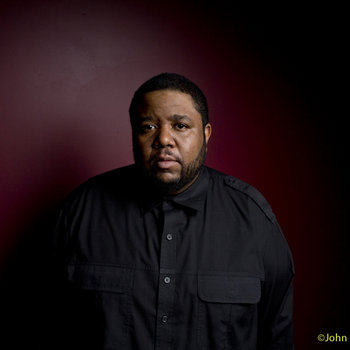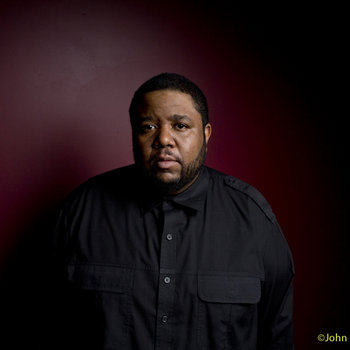 Merch for this release:
Compact Disc (CD), 2 x Vinyl LP
Verisimilitude has no shortage of changes or sources of influence. The latest from composer Tyshawn Sorey shifts between classical and jazz and ambient and avant-garde at will, often ending in places that defy any kind of classification at all. That's apparent from album's opening notes. Verisimilitude begins as a classic piano trio recording, with pianist Cory Smythe's thoughtful phrasing, the subtly propulsive tempo from Chris Tordini's bass, and tasteful cymbal crashes from Sorey—and then everything changes and for good. The rest of Verisimilitude evolves while the tape is rolling, and the shifts into classical, ambient, electronic and any number of unclassifiable song forms are the constant throughout. Fans of Bill Evans will be as thrilled, as will fans of Debussy, Nils Frahm, Hauschka, and Matthew Shipp. Sorey has already established himself as one of the more forward-thinking and inventive composers on the scene. His newest recording is just further proof.
Merch for this release:
Compact Disc (CD), 2 x Vinyl LP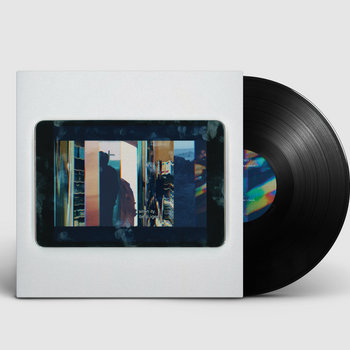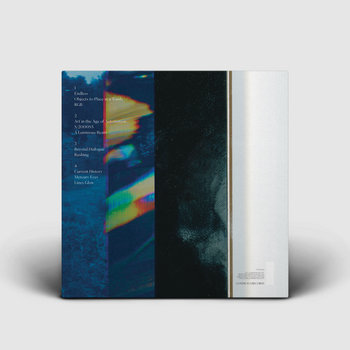 Over the years, Portico Quartet has learned hundreds of different ways to hypnotize. In the earlier years, the lynchpin was the way they utilized a hang drum to give every rhythm an otherworldly ambiance. The increasing use of electronics and digital effects gradually became additional facets of their charismatic sound, and when they're balanced against the hang, saxophone, drums, and keyboards, even straight-forward modern pieces had a particular kind of magnetism. On Automation, they amp up the use of electronics to even greater effect, and add a string section to the mix. "Beyond Dialog" serves as an example of this transition; it begins with the hang drum front and center before increasing the electric voltage until it drowns everything out, before returning full circle to an isolated hang. "Endless" is the quartet's bold new day, where hang drum, electronics, and organic instruments exist in a state of perfect unison, and where the line between melody and rhythm can be simultaneously fuzzy and crystal clear.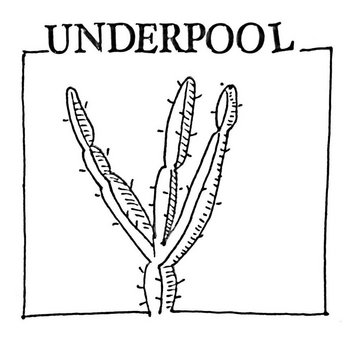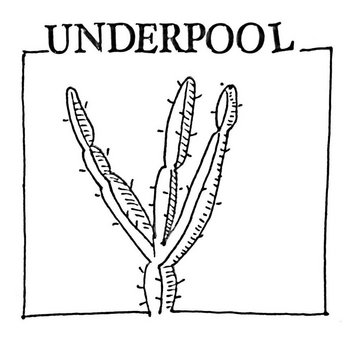 Merch for this release:
Compact Disc (CD)
Each melody on the debut from Blind Cinema comes armed with potent imagery. At first, the melodies are sharp, clear, and simply stated. But that's just the starting point for the trio of Juanjo Fernández, bassist Pau Lligadas and drummer Marc Bódalo. Each of those melodies gradually enter daydream states, where the sounds become increasingly ethereal. On tracks like "Objetos Ennegrecidos," that's accomplished with a simmer-to-boil increase of intensity, while on "La Pared Desnuda," deeply contemplative tones allow for the development of melodic nuance. A nice example of the modern jazz finding a home in the Barcelona scene.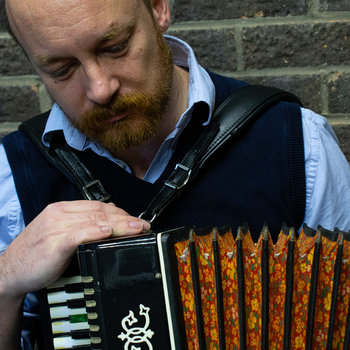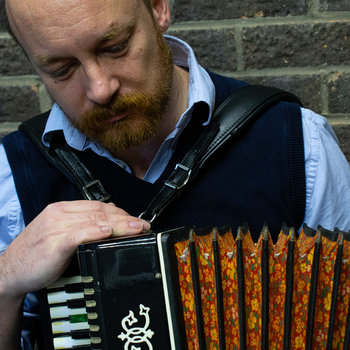 Adam Fairhall's first solo recording goes reveals his talent for bringing together jazz of the past and present, and focusing it through the lens of his own singular perspective. On his excellent 2012 release The Imaginary Delta, the pianist created a convergence of jazz's stages of evolution, where a rag or blues nestled comfortably alongside electronic effects and modern conventions that eschew swing and bop. But that album was made with an ensemble cast, which made it difficult to determine where the composer's vision left off and that of the collaborators picked up. But Friendly Ghosts is Fairhall all by his lonesome, and the same confluence of jazz expressionism that marked his last session comes shining through. Nostalgic echoes of rag and stride come through strong on tracks like "KT Boogie" and "Pine Apple Rag," while tracks like "Egyptian Fantasy" serve as a tour guide to jazz lineage. It's one of the more intriguing solo recordings to be released in 2017.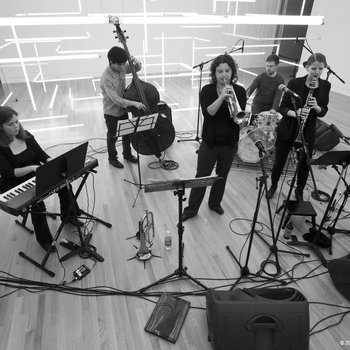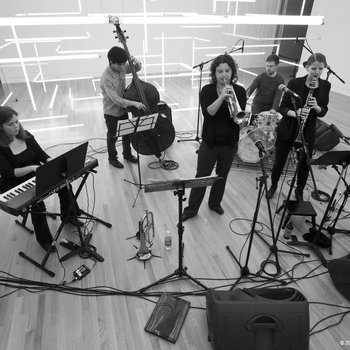 Merch for this release:
Compact Disc (CD)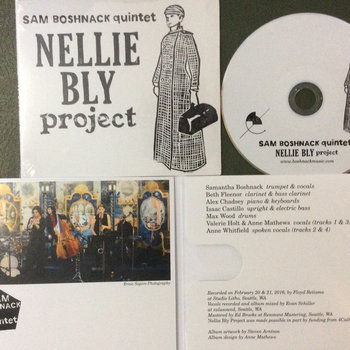 There's a large presence to this session, which is surprising given that it was created by a relatively small quintet. But given that the music here is inspired by the career of journalist and world-traveller Nellie Bly, so the fact that it's vast in sound and scope is appropriate. Trumpeter Samantha Boshnack created a tone poem in honor of Bly, who traveled the world in a record-breaking 72 days, and the music is as daring as its inspiration. Thick harmonies and wavering melodic fragments augment a big sound that's rich with detail and nuance. When Beth Fleenor switches over to bass clarinet, it brings a welcome introspective tone, and Alex Chadsey's differing approach to piano and keyboards adds layers of personality. The bass and drum combo of Isaac Castillo and Max Wood pay equal attention to bolstering the melody and driving the tempo, which is a big part of why the quintet's numbers often sound greater than the sum of five players. An interesting project from the Seattle scene.
Merch for this release:
Compact Disc (CD)
There's nothing normal about the music of Logan Strosahl. And yet, so much of his forward-thinking sound is influenced by tradition. On his newest, the saxophonist draws parallels between interactive motions of both 20th century classical and 21st century jazz musics and the interactions of characters in the story of King Arthur and the Round Table. The sound of something old and something new is disconcerting on its own merits, but the fact that narration of Arthurian tales is woven throughout the recording only amplifies the strangeness. The subject of falconry is broached. But when it's couched in the framework of rich, melodic detailing from wind instrumentalists Michael Sachs, Sam Decker, and Aquiles Navarro, the imagery of wind currents and birds in flight feels oddly compelling.
Merch for this release:
Compact Disc (CD)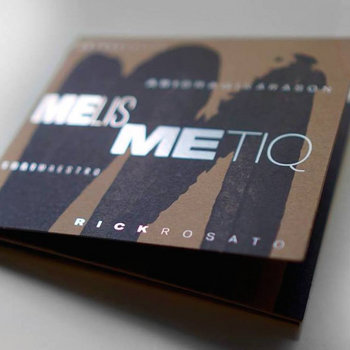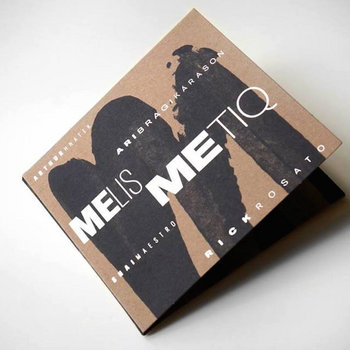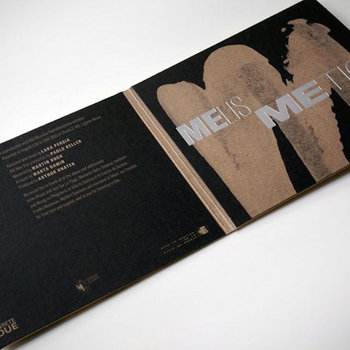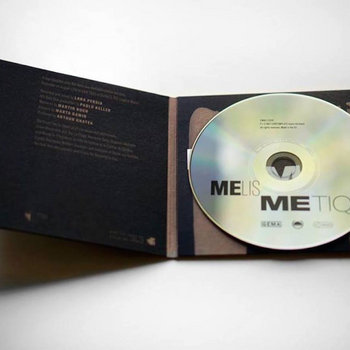 The melodies cut a wide path on this gorgeous session from the Melismetiq quartet. Pianist Shai Maestro has a habit of bringing a powerful serenity to a project, even when it's expected to be an upbeat affair. That quality meshes perfectly with the sunbeam melodicism of trumpeter Ari Bragi Kárason. And if that piano-trumpet duo were have the warmth and comfort of a fireplace, the bass and drums duo of Rick Rosato and Arthur Hnatek provide its pop and crackle. Electronic effects add to the music's dreamy effect. The quartet lets the melodies smolder, hang in the air, and slowly unfurl. There isn't a track on this album that isn't utterly beautiful.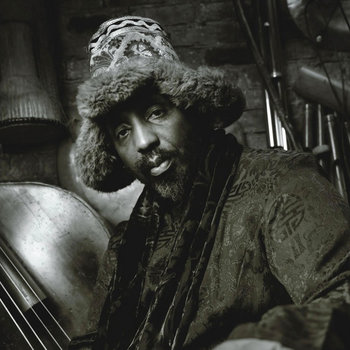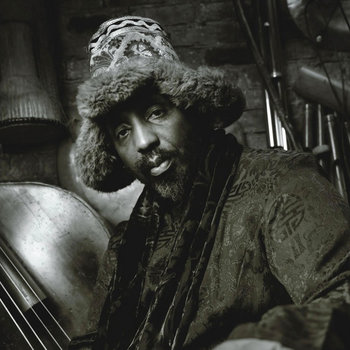 Merch for this release:
Compact Disc (CD)
Though comprised of two separate recording sessions with two different quartets, there's a remarkable cohesion to Meditation/Resurrection. But William Parker is a veteran of the jazz scene, so it's no surprise that his distinct vision can carry through multiple projects and ensembles. It also, however, speaks to the synthesis that comes with multiple collaborations; whether it's the William Parker Quartet or his quartet In Order To Survive, the bassist is always going to bring stability to wildly creative music. Drummer Hamid Drake and alto saxophonist Rob Brown are the core of both sessions, and though trumpeter Jalalu-Kalvert Nelson and pianist Cooper-Moore each bring something vastly different to their respective sessions, all of this music is rooted in deep blues and flashes of spirituality. Even when a particular piece, like "Orange Winter Flower," becomes increasingly scattered and free, it eventually comes back to familiar melodic structure that is as embraceable as it is edgy. (Also, consider this your notice that the Aum Fidelity label has landed on Bandcamp.)
Merch for this release:
2 x Vinyl LP, Compact Disc (CD)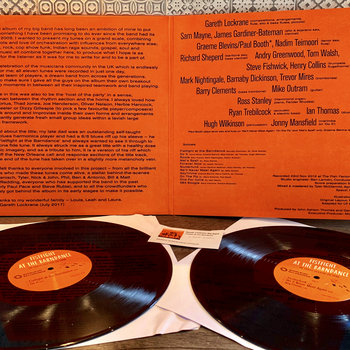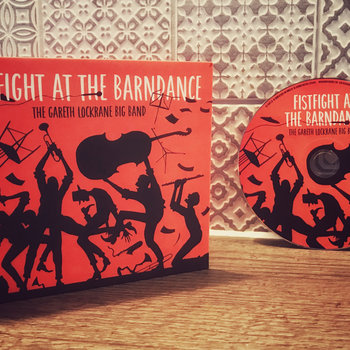 Gareth Lockrane's first big band recording possesses the same quirky lyricism and throwback sound as his small ensemble works. The best tracks on Fistfight at the Barndance are those that incorporate the flautist's enthusiasm for slinky grooves. The conventional big band sound of "On the Fly" is plenty enjoyable, as is the slow-and-steady "We'll Never Meet Again." But it's when Lockrane's ensemble breaks into a psychedelic groove on "Stutterfunk," or executes a nimble shuffle on "Do It," that the album's playful personality is fully revealed.  A very fun session.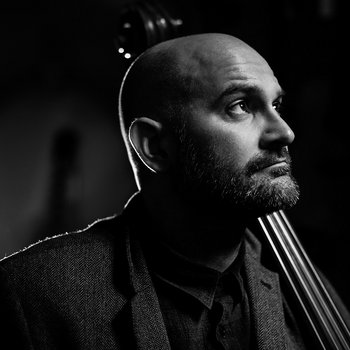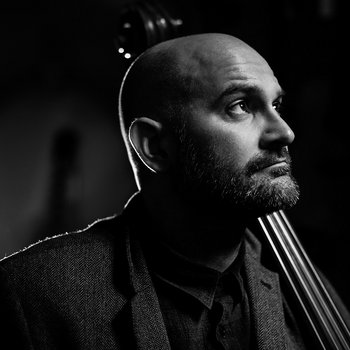 Nothing fancy or groundbreaking here, just solid straight-ahead modern jazz on this newest from bassist Greg Cordez. Featuring a fantastic cast of all-stars, with cornetist Kirk Knuffke, saxophonist Michael Blake, guitarist Steve Cardenas, and drummer Allison Miller, Cordez cuts a clear path with each melody, and lets the tempo do the talking with no hidden meanings and without subtext. "Last Things Last" is a nice display of edge and heat, and "All That Is" plays loose with the structure and allows the melody to disperse. But what's mostly served up is the amiable chatter and warm personality of songs like "Low Winter Sun." Also worth checking out Cordez's 2015 release Paper Crane, which features Get the Blessing's Greg McMurchie.
—Dave Sumner