BEST JAZZ
The Best Jazz on Bandcamp: April 2022
By Dave Sumner · May 10, 2022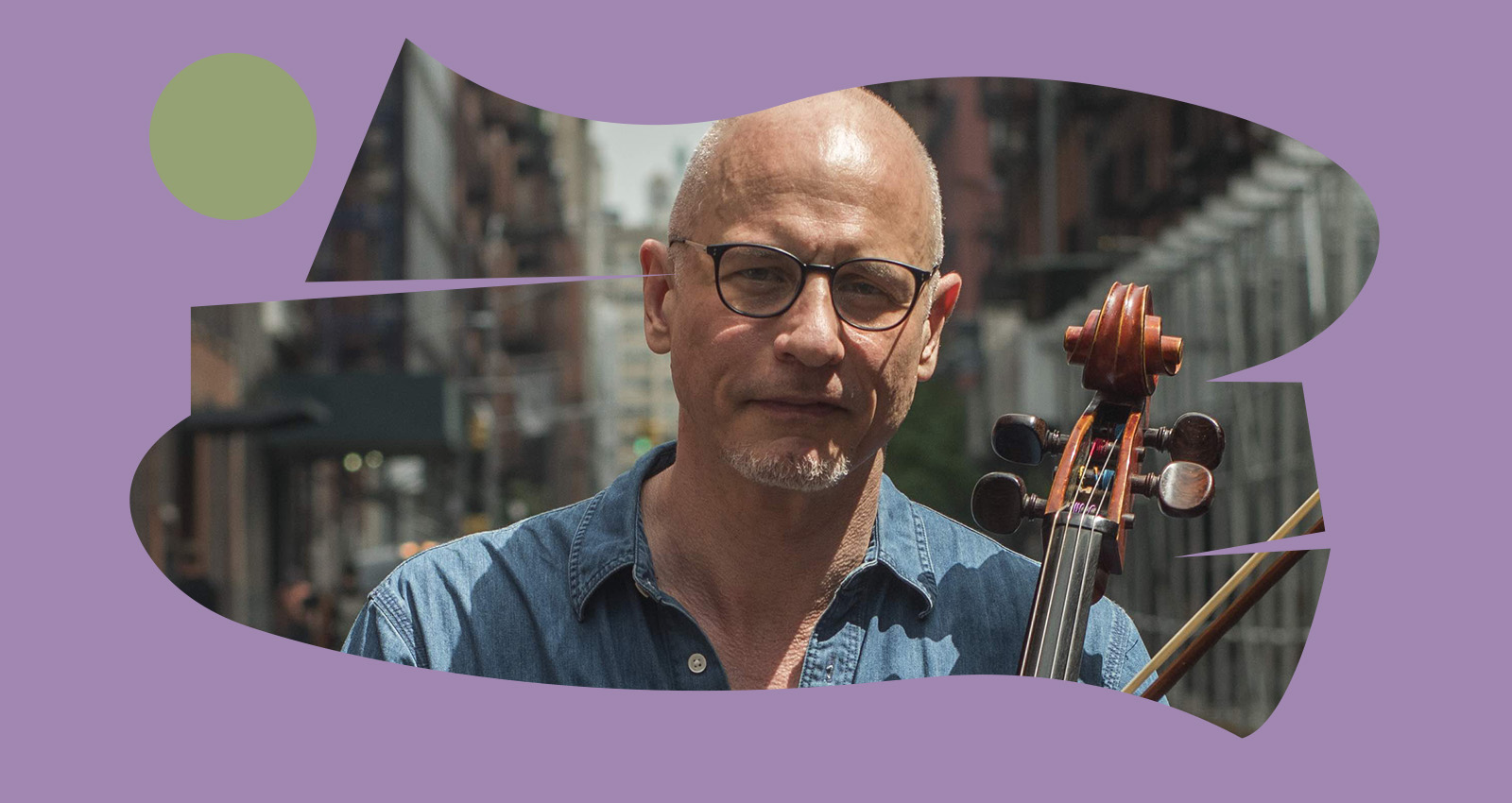 It's the same ebb and flow every month: When I've finally completed the exhaustive process of compiling a short list of recommended albums from a list far longer than the space allows, I think to myself, "I need some time off before I can pick back up again for the next month." But then I casually play a couple of recordings, hear something that infuses me with raw excitement, and off I go, diving into the next batch of new releases. Every month I rave about the richness of the modern jazz scene, and how the diversity of music is matched by the diversity of the musicians creating it, and every month that's pretty much the sentiment I express… because, every month, it's true. April's recommendations are as true to form as any.
Merch for this release:
Book/Magazine, T-Shirt/Shirt
There's music that approximates the tranquility and timelessness of nature, and then there are albums that simply channel it. The latest from Elsa Nilsson falls squarely in the latter category. The flutist created her ten-movement suite from improvisations recorded at Redwood National Forest and the Grove of Old Trees, and with the help of Jon Cowherd (on piano) and Chris Morrissey (on upright bass); the pieces grew into themes that encapsulated her time spent communing with nature. It's as close as you'll get to being there without actually being there, and it's yet another intriguing project from Nilsson that touches upon themes of experience, memory, and interconnectedness.
Potsa Lotsa XL & Youjin Sung
Gaya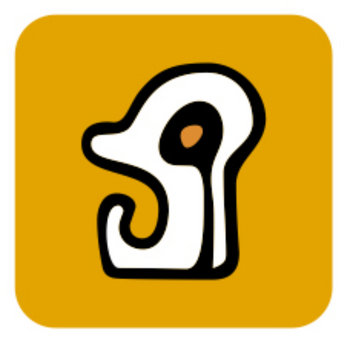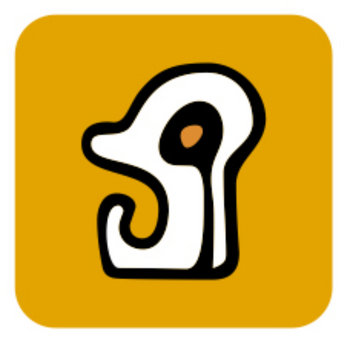 Merch for this release:
Compact Disc (CD), Vinyl LP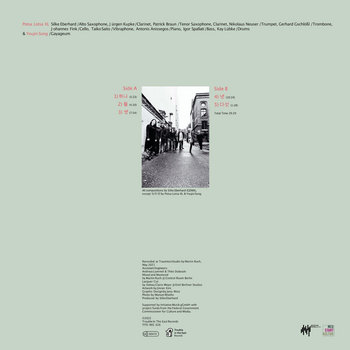 The evolution of the Potsa Lotsa ensemble could well be a metaphor for the evolution of the modern jazz and improvised music scene as a whole. What began as a wind ensemble is now a large ensemble embracing new music and different instrumentation, treading a path not far removed from previous compositional sources Henry Threadgill and Eric Dolphy. Silke Eberhard's new collaboration with Youjin Sung is a continuation of that change. The alto saxophonist wanted to create compositions with the gayageum (a plucked string instrument) at its foundation, and Eberhard and Sung have crafted music that allows the instrument's Korean melodic scale to emerge within a modern jazz sound. This album grabbed me tight with the very first notes and never let go.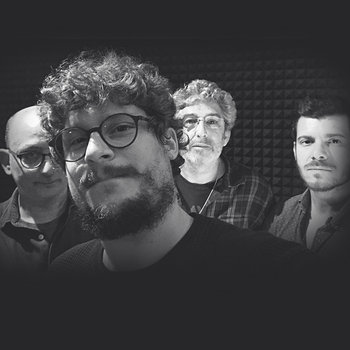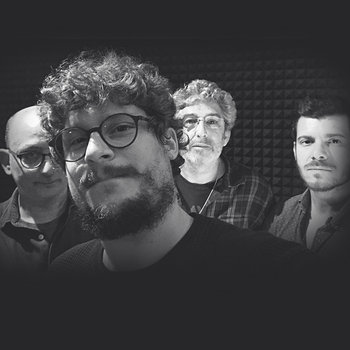 Merch for this release:
Compact Disc (CD)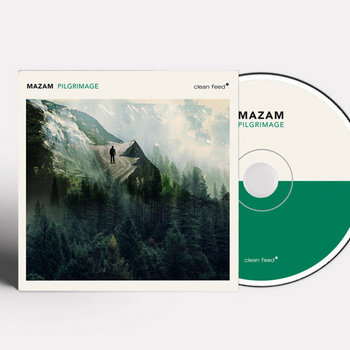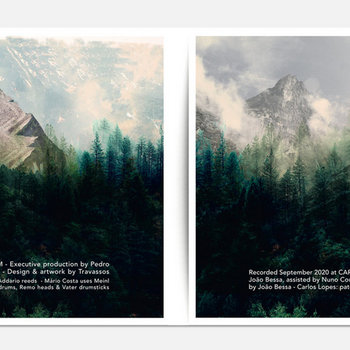 These creative bursts—eccentric vignettes of love affairs between dissonance and melody—have an idiosyncratic quality that any ensemble would love to match. The quartet of saxophonist João Mortágua, pianist Carlos Azevedo, double bassist Miguel Ângelo, and drummer Mário Costa speak with a singular voice, even when the sound gives the impression that it's straining at the seams. That's a big reason why this music, which leans toward edgy and anxious, also radiates a certain intimacy. Pilgrimage—which was released in March, but which deserves a spotlight here—is yet another example of the riches to be discovered in the Porto, Portugal scene. Another easy recommendation is A Vida de X, the melodically riveting release from MAZAM's drummer, Miguel Ângelo.
Merch for this release:
Compact Disc (CD)
There's always been a thick streak of mystery to the music of Miles Okazaki's Trickster, a recognition of a musical language being spoken, even if it were sometimes a bit too obscure to comprehend the meaning. Angular, edgy, and with an appealing flow, the varied and unusual moving parts of the guitarist's expressionism fascinate simply by the operation of their design. The latest from Okazaki's quartet with Matt Mitchell (piano, Fender Rhodes, and Prophet-6), Anthony Tidd (electric bass), and Sean Rickman (drums) transforms into a language not observed from a detached perspective, but felt and experienced on some subconscious personal level. Thisness is a sonic representation of how the most intensely felt emotions are comprised of seemingly disparate elements—of contradictions resolved and connections forged. From the perspective of a music fan, it's not unlike exploring the more chaotic entries in John Zorn's Tzadik label and then discovering the catalog's mystical recordings.
Steven Lugerner, Garret Lang, Albert Tootie Heath
It Takes One to Know One
Merch for this release:
Compact Disc (CD)
It's been posited that the modern jazz scene can't be characterized by any one approach or sound, and that it's more a question of whether any one particular musician came up through the jazz tradition. Wind instrumentalist Steven Lugerner is a case in point. Over the course of the past 10-plus years, the Bay Area musician has contributed to the evolution of the modern jazz scene with expressions that have a dwindling resemblance to the origins of the music. But on this swinging trio session from Lugerner (on bass clarinet), bassist Garret Lang and jazz legend, drummer Tootie Heath, Lugerner's love for the roots of jazz radiates in every joyful note, putting his history with the music on display. It's a reminder of the nest the modern jazz sound was hatched from, long before it flew far far away.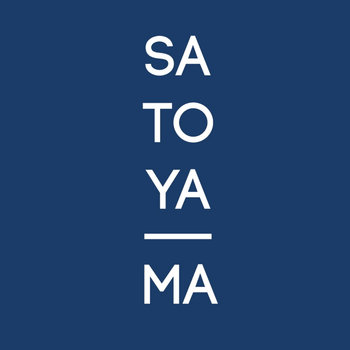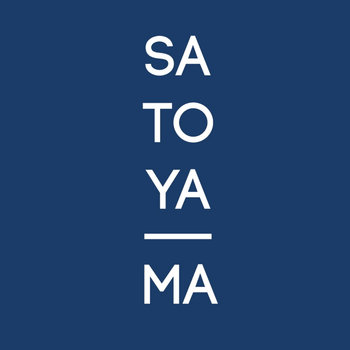 Merch for this release:
Compact Disc (CD)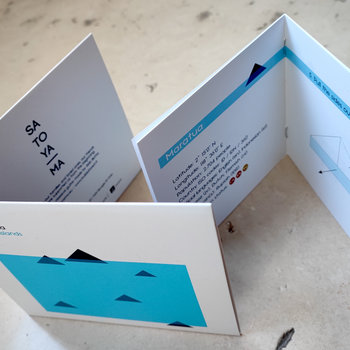 Sinking Islands is both unconventional and direct. The Satoyama quartet utilizes odd time signatures and cadences to express its mix of modern jazz, chamber, and experimental influences, but it's all delivered with a pragmatic approach, running all of those through the melody, which behaves as a guiding beacon for a piece's duration. The theme of environmental damage and loss lies at the heart of this recording from trumpeter (and keyboardist) Luca Benedetto, guitarist Christian Russano, double bassist Marco Bellafiore, and drummer Gabriele Luttino, and is reflected in its bittersweet tones. Luttino doubles up on glockenspiel, and the effect is hypnotic.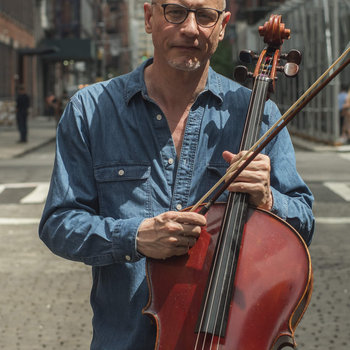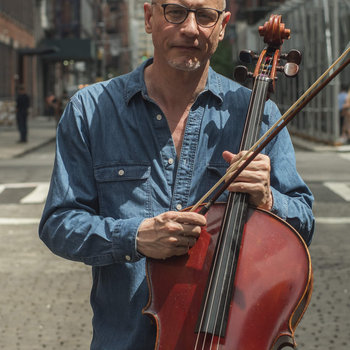 Merch for this release:
Compact Disc (CD)
You can't go wrong with a new release from Erik Friedlander. The cellist has shown himself as comfortable in contemplative chamber jazz as he is in a full-throated John Zorn production. On this session with pianist Uri Caine, bassist Mark Helias, and drummer Ches Smith, Friedlander rides stout melodies across rolling fields of rhythm. Even at its most leisurely, there's a sense of inexhaustible energy. More often than not, that energy is expended with plenty of exuberance.
Merch for this release:
Compact Disc (CD)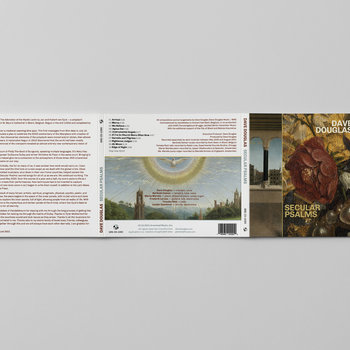 The genesis of this work was a commission by the city of Ghent for the 600th anniversary of The Adoration of the Mystic Lamb. The music's epic passages, grand flourishes, and compelling patchwork expressionism make for a nifty recreation of the Altarpiece's dramatic history at St Bavo's Cathedral. Contemporary and past influences shape the final work, inviting scenarios where the words of Marvin Gaye are carried upon the wings of instruments like serpent, prepared piano, lute, and electronics. This album is filled with truly stunning interludes of beauty and intensity.
Eri Yamamoto, Chad Fowler, William Parker, Steve Hirsh
Sparks
Merch for this release:
Compact Disc (CD)
Even during those volatile moments where the quartet of pianist Eri Yamamoto, saxophonist Chad Fowler, bassist William Parker, and drummer Steve Hirsh are instigating upheavals of the earth, the roots of the blues and folk music make their presence felt. With five pieces all ranging between 15 and 22 minutes in length, it's the free explorations that go far and wide that make the biggest impact. Fowler plays both stritch and saxello on this session, which provides an intriguing voice on an album that isn't short on 'em.
Merch for this release:
Compact Disc (CD)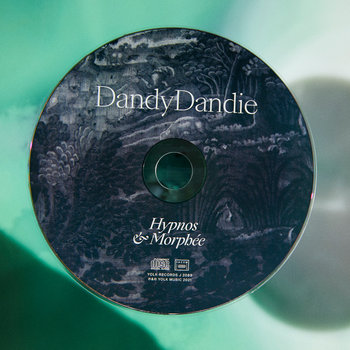 This music has the presence of moonlight, and its harmonies could light up the night sky. The quartet Dandy Dandie, consisting of vocalist Chloé Cailleton, tenor saxophonist Alban Darche, pianist Nathalie Darche, and trumpeter Geoffroy Tamisier instill a moody atmosphere over the entire affair, situating themselves at the meeting point between noir melancholy and heartbreaking love song. It is ridiculous how beautiful this music is. Simply captivating.
Shake Stew
Heat
With two bassists and two drummer-percussionists, the ensemble Shake Stew possesses unlimited capacity for driving a conversation. But with their mix of Afrobeat and spiritual jazz, Lukas Kranzelbinder's septet keeps the melodic light burning bright. And while the melody is often subject to the whims of the rhythmic dialog, there are those contemplative pieces where the roles are reversed and it's the melody that leads the way. Those changes make the quieter moments resonate that much stronger.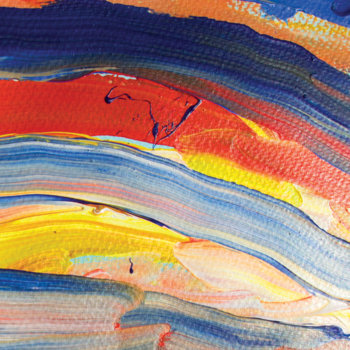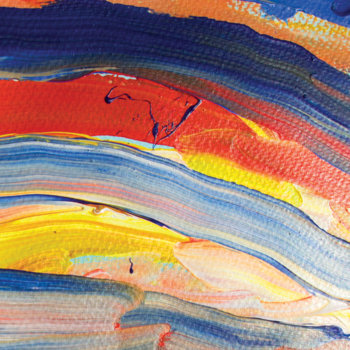 Merch for this release:
Vinyl LP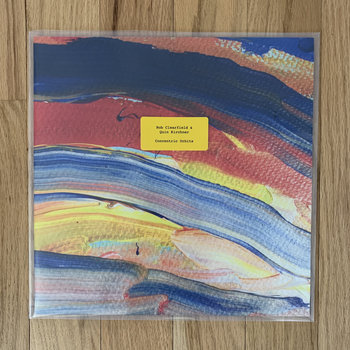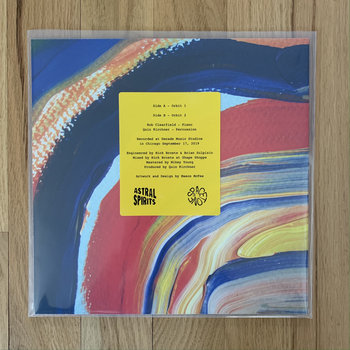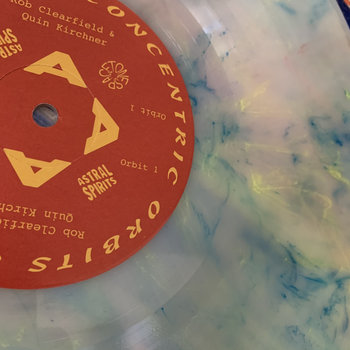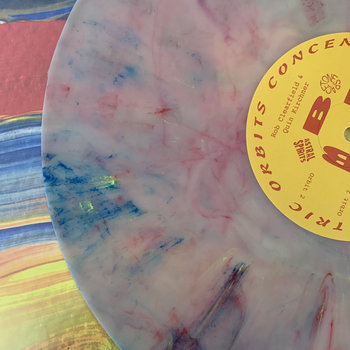 The long history of collaboration between Rob Cleafield and Quin Kirchner makes it no surprise how arresting this music is, nor how charismatic it comes off. The pianist and drummer are staples of Chicago's modern scene (well, Clearfield is now an expat living in France) and have contributed to some of its finest moments over the past decade. On this duo session, they obliterate the veil between melody and rhythm, coalescence and individuality, while retaining a sympatico bond from first note to last.
Merch for this release:
Vinyl LP, Compact Disc (CD)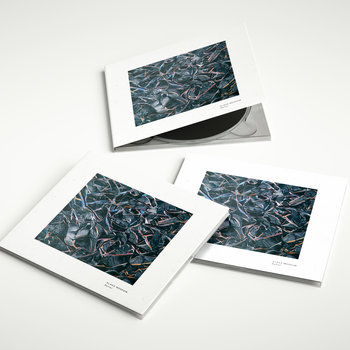 The Glass Museum duo of keyboardist Antoine Flipo and drummer-percussionist Martin Grégoire takes a modern ECM Records jazz-minimalist approach (a la Nik Bärtsch's Ronin) and sinks it into a sea of electronic music. Like a fugue state on the dance floor, the music sounds both meticulously focused and free. It's a school of the modern scene populated by the likes of GoGo Penguin, BADBADNOTGOOD, and Mammal Hands. Glass Museum comes heavier on the synth-pop influence, which is at its best when the duo also leans into a minimalist-type groove. It's yet another intriguing release on Ghent's Sdban Records label.